Launching a successful online store or ecommerce website is easier than ever. Follow this step by step guide to start your ecommerce business from concept to building your website to developing a marketing strategy.
Develop Your Niche
Your business niche is what type of products you're selling and who you're selling it to. Here are a few things to keep in mind while you develop your niche:
Your passions and interests

Trending keywords

Your competitors

Your assets and resources

Look beyond the category

What problem will you solve?

Your unique selling proposition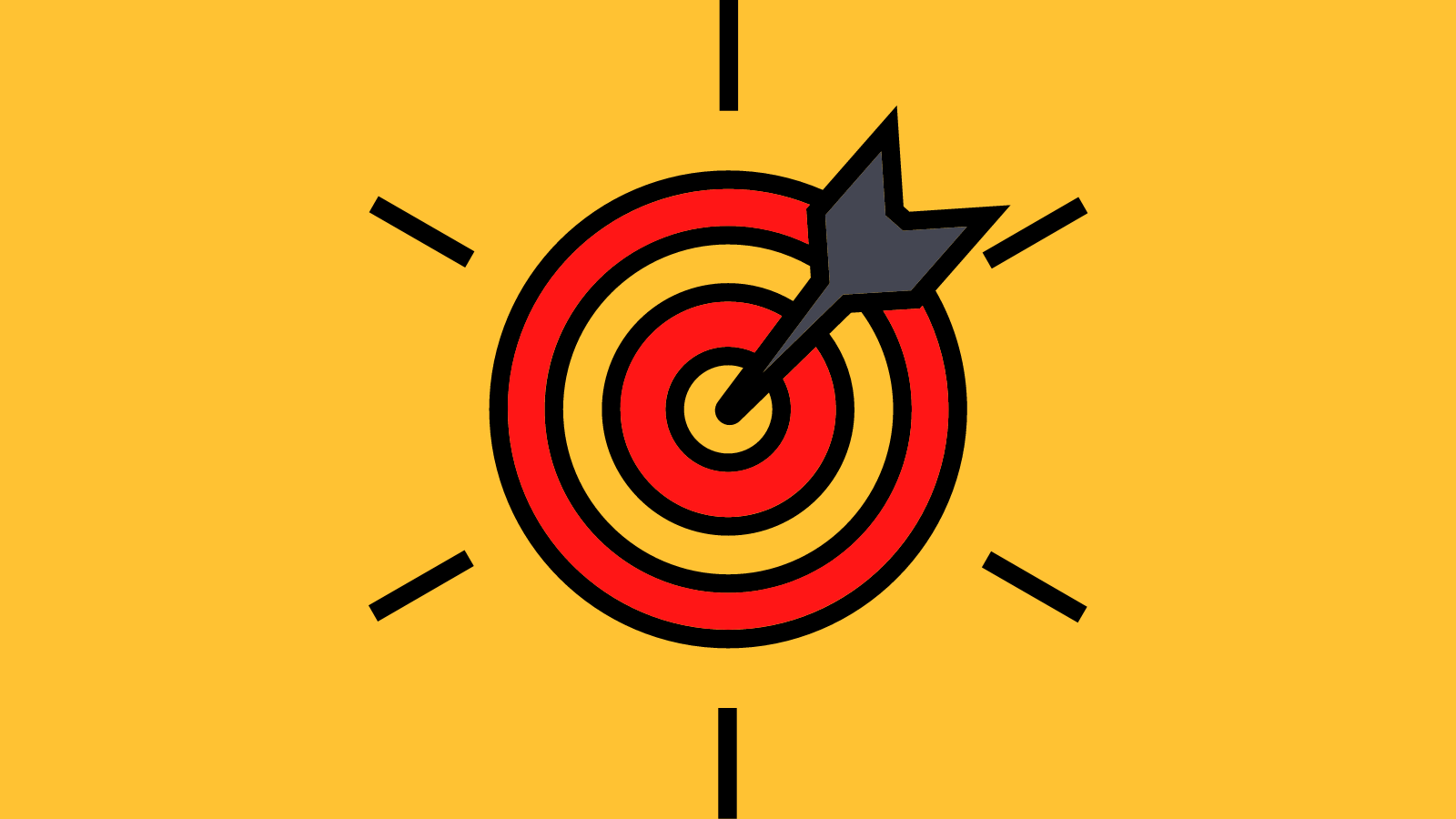 Your Passions and Interests
First of all, you want your niche to be something that you're interested in. Otherwise, what's the point? If you don't already have something specific in mind, make a list of your passions and interests that have products you could sell associated with them.
Trending Keywords
Unfortunately, passion alone can't keep a business afloat. If it could, everyone would be a business owner. To get an idea if your idea has legs, do a little keyword research on platforms like SEMrush, Ahrefs, and Google Keywords.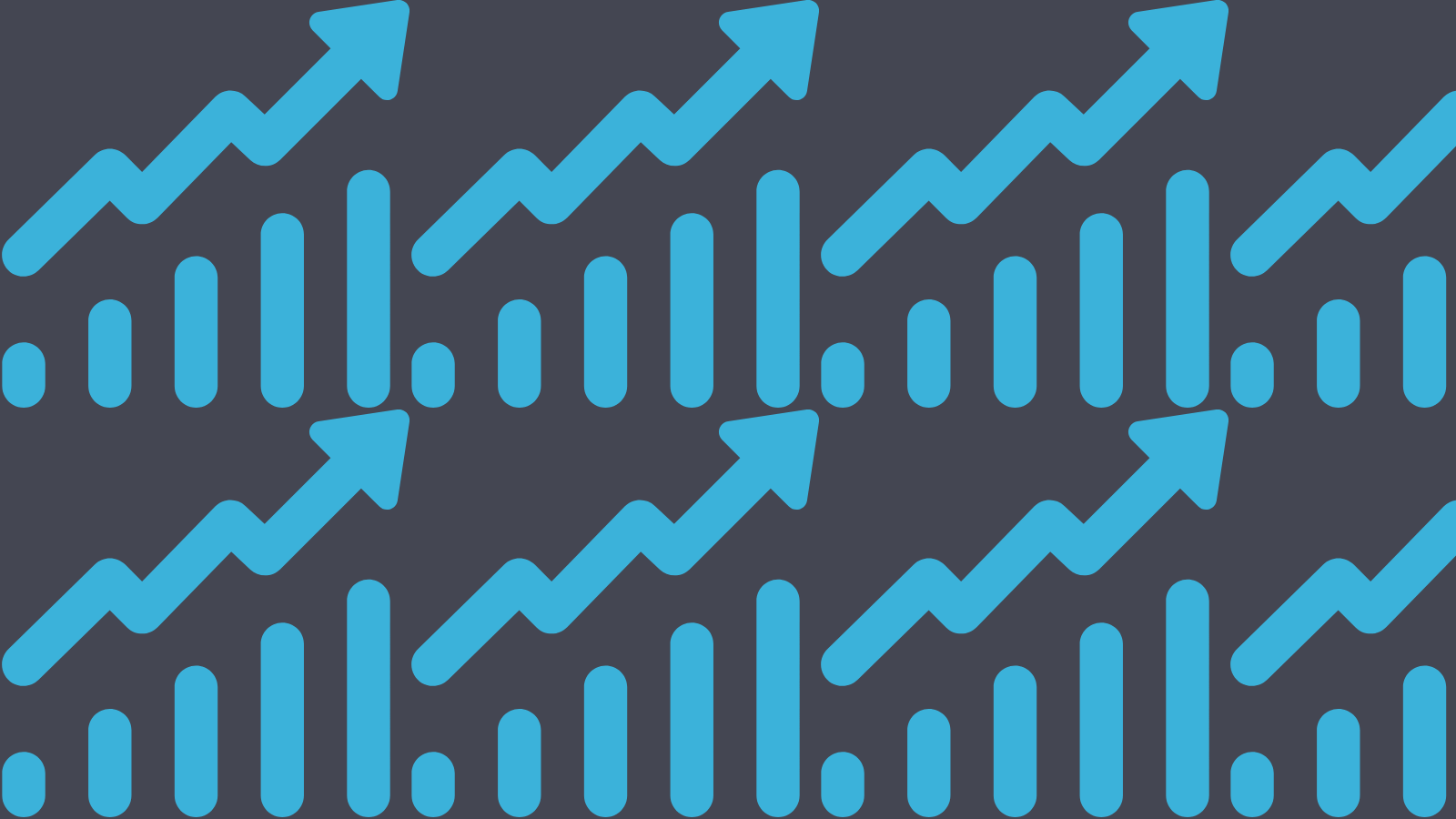 What Your Competitors are Doing
You can learn a lot from your competitors. Though it's a good idea to take inspiration from what they do well, competitor research can also help you decide how you'll stand out.
Your Assets and Resources
Another important factor in developing a niche is what you're financially capable of doing. For example, if you don't have a lot of startup capital, luxury goods wouldn't be a great niche for your business.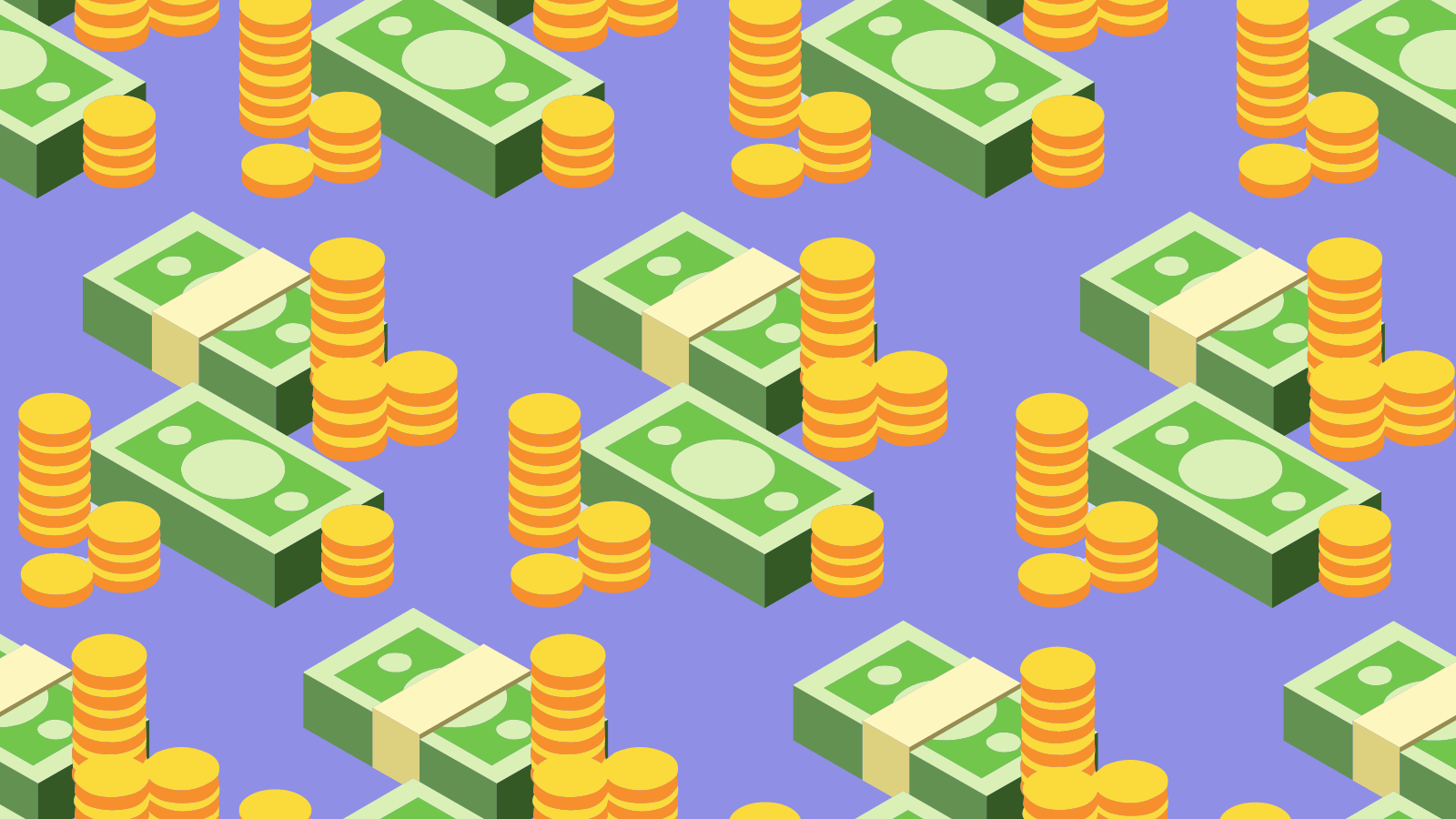 What Problem Will You Solve?
For any business idea to take off, it needs to solve a pain point in your customer base. Go back to your passions list and think of three common customer pain points related to the product that you could help solve.
Your Unique Selling Proposition (USP)
The unique selling proposition for your business is the intersection between your passions, your strengths, and the market needs. It's what you do that makes your own business special. Your niche and your USP have a mutually beneficial relationship.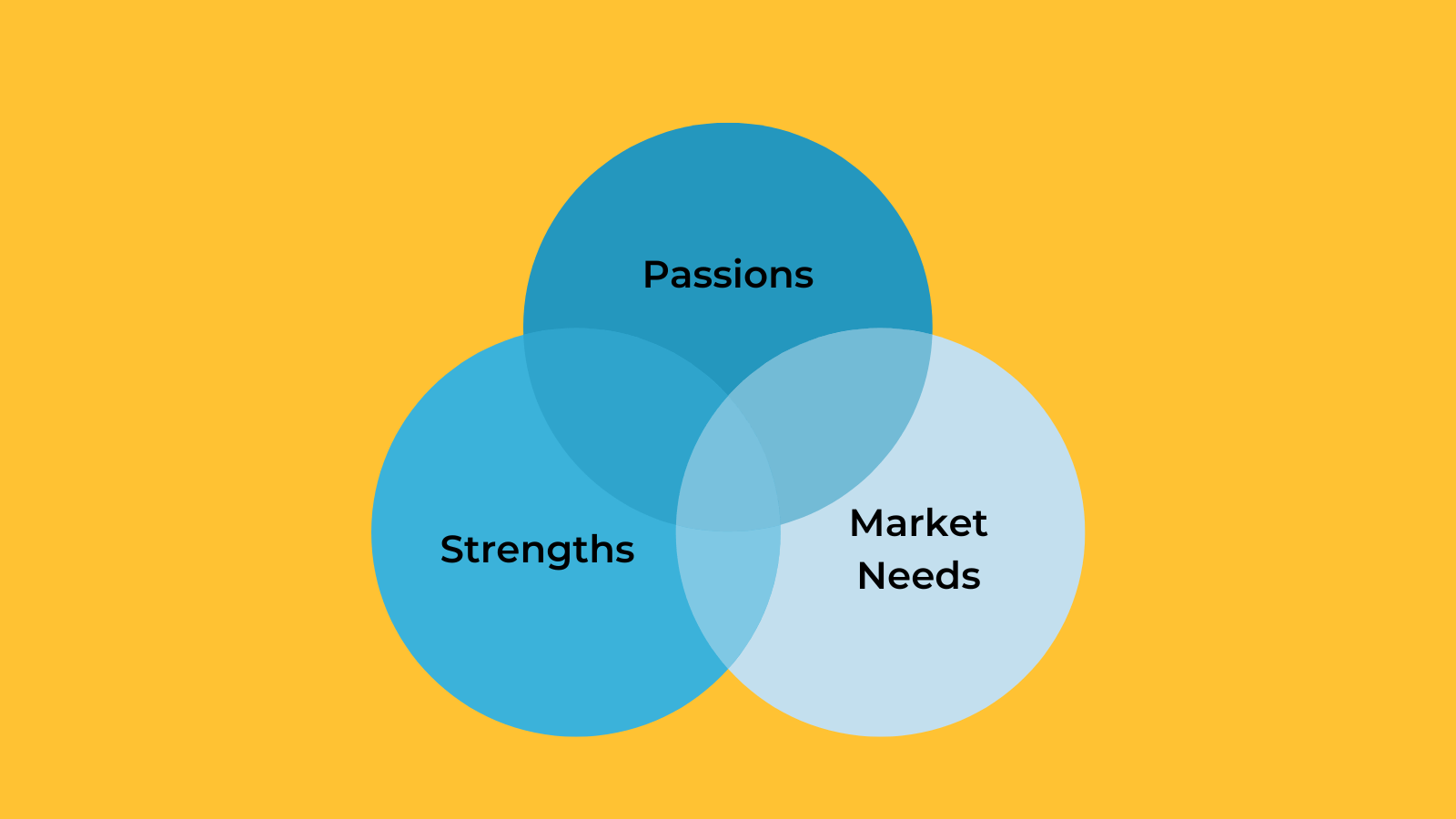 Choose Your Business Model
Here are a few questions to ask yourself as you choose your business model:
Who are your customers?

What are their expectations?

Can you

manage inventory

?

What is your unique selling proposition?

How many options will you offer your customers?

How flexible can you be on the

price of shipping

?

How much control over production do you want?

How do you want to acquire your products?
Some popular ecommerce business models you can choose from are:
Dropshipping

Wholesale

Print on demand

Maker

Private label and white label

Digital products

Subscription services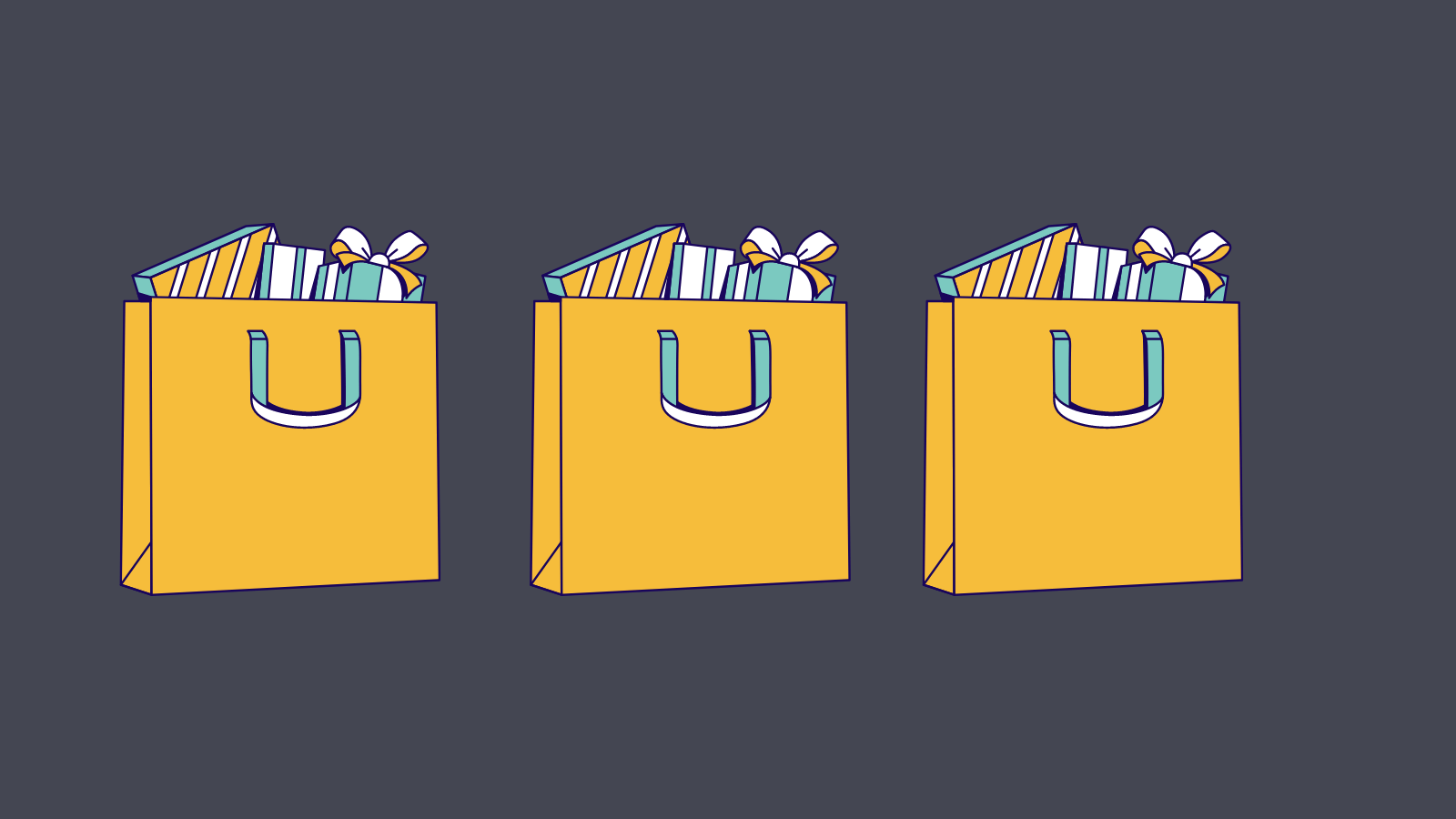 Dropshipping
Dropshipping is a growing ecommerce business model. Dropshippers source items from manufacturers and sell them on their own online store. When customers order an item, the manufacturer will ship your products from their warehouse, straight to your customer's doorstep. With this model, you don't have to worry about storing, packaging, and shipping your products. Here are some pros and cons of dropshipping:
Pros
Low startup costs

Low risk and barrier to entry

Streamlined sales
Cons
High competition

Low profit margins

Potential for inventory syncing issues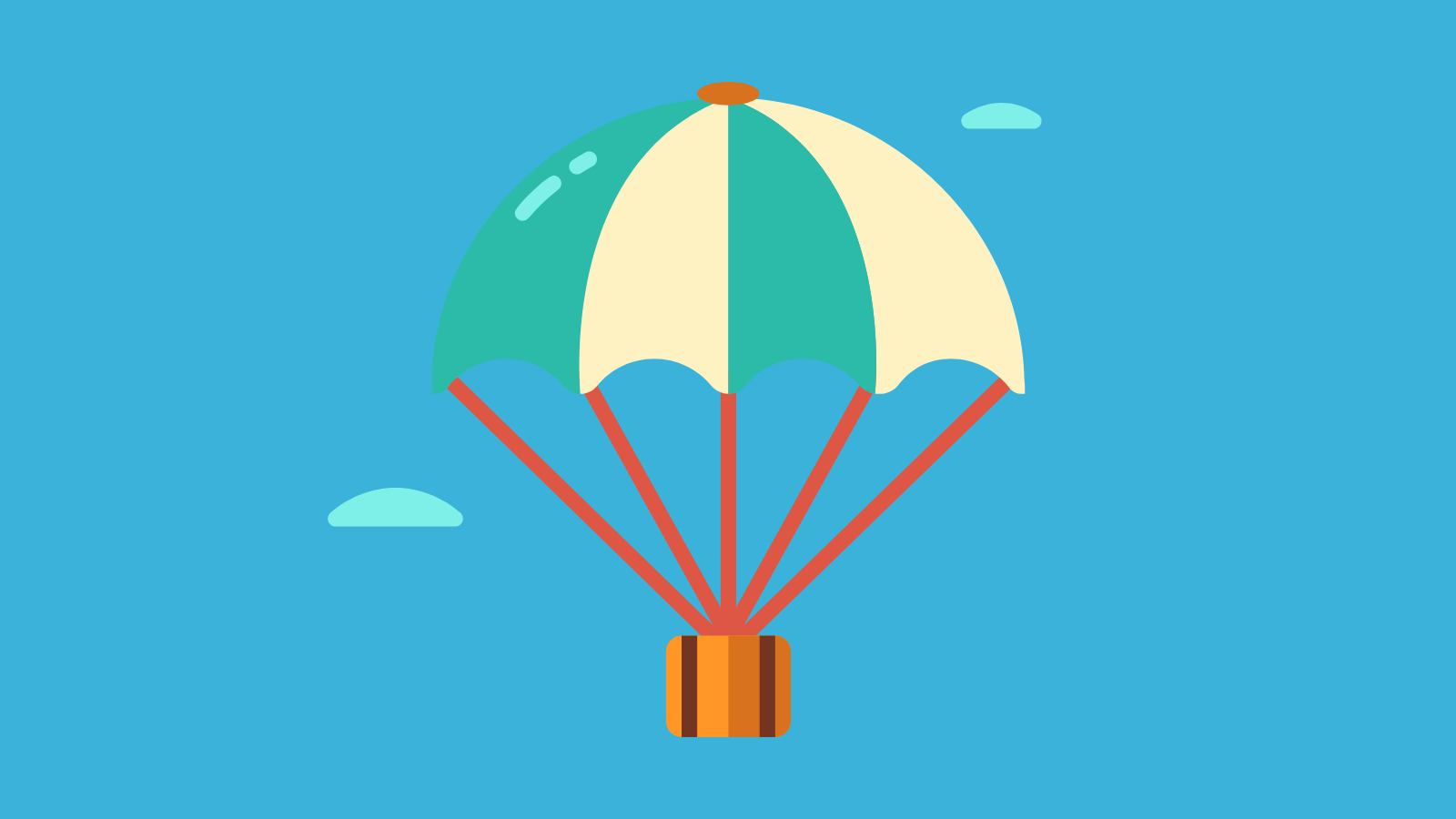 Wholesale
Wholesale is a business model where suppliers sell their products in bulk to other businesses, which repackage them for individual sale at a profit. Here are some pros and cons of wholesale as a retailer:
Pros
Selling established products

Brand familiarity
Cons
Limited product differentiation

Little price control

Inventory management can be a challenge

Reliance on suppliers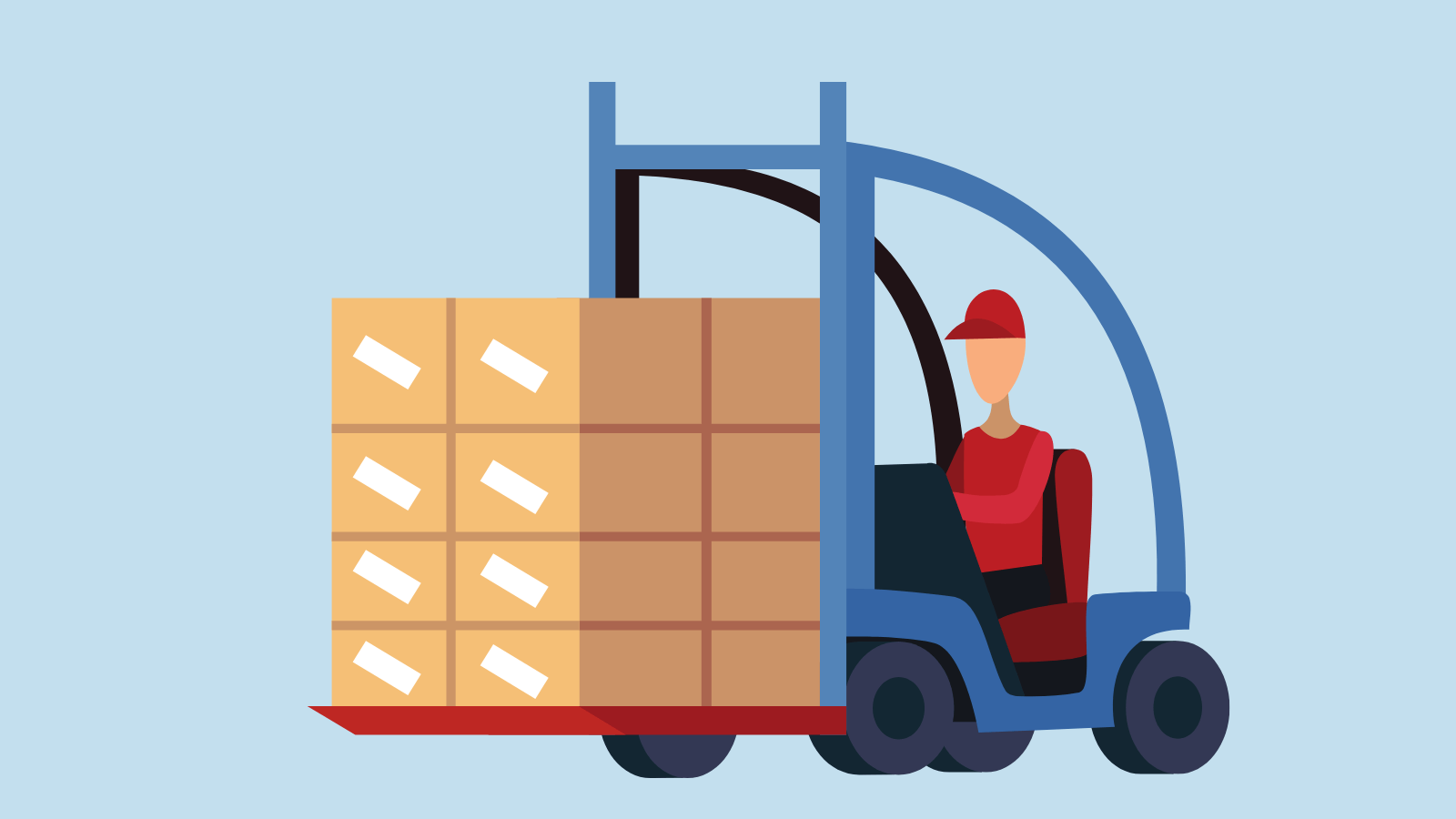 Print on Demand
Print-on-Demand (POD) is a popular business model for printing designs on clothing, accessories, and other items. Most people associate it with T-shirts, but it is used for other types of merchandise as well. Like dropshipping, once a customer places an order, the provider sends the items directly to the nearest fulfillment center and ships the items out to your customers. Here are some pros and cons of print on demand:
Pros
Quick turnaround time

Automated shipping

Low upfront costs
Cons
Limited shipping control

Limited customization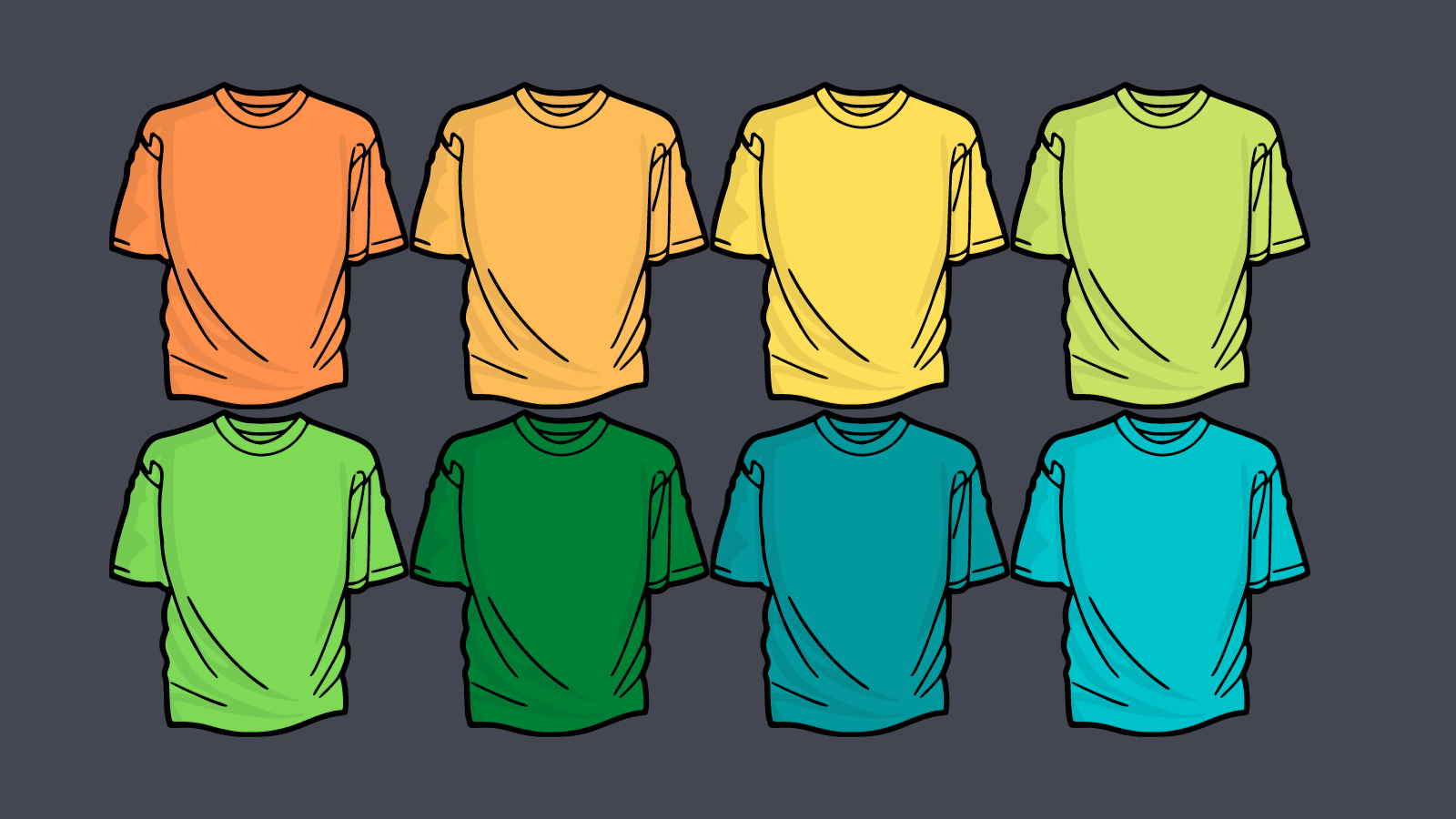 Maker
If you make your own products and sell them at an online store or marketplace, you're a maker. The term mostly applies to those who sell handmade goods and crafts. This model gives you the ultimate control over your business, but it can be harder to grow later on since there's only one you. These are some pros and cons of running your ecommerce business as a maker:
Pros
Low startup costs

Control over your brand

Control over your pricing

Quality control
Cons
Time consuming

Not very scalable

Limited product options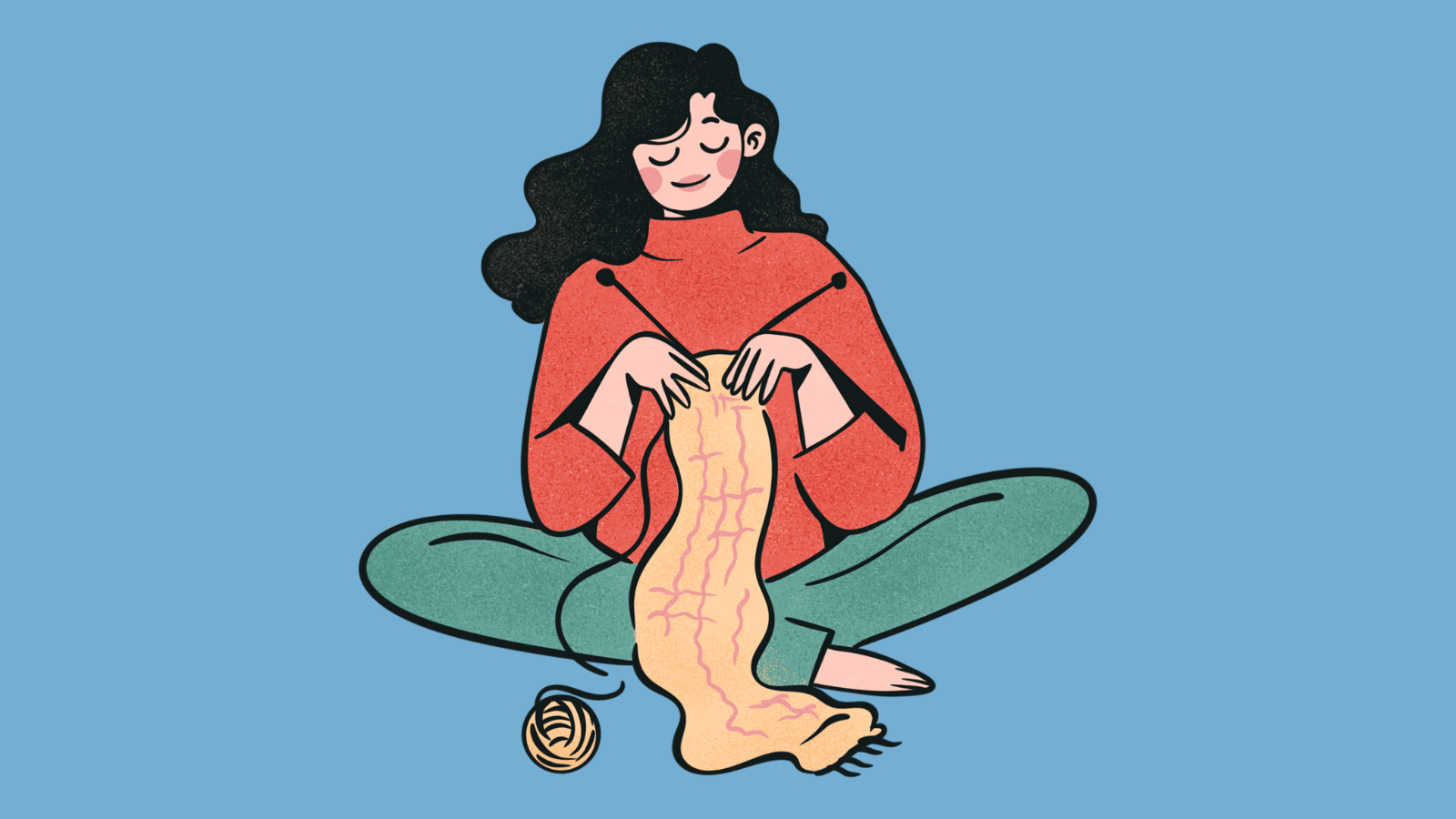 Private Label and White Label
Private label and white label products are manufactured by a third-party manufacturer and sold under a retailer's own brand name. The retailer specifies everything about the product including
The ingredients

How it's made

How it's packaged

The label design
Pros
Low cost per unit

Control over branding

Control over pricing

Quality control
Cons
Minimum order quantities

Reliance on manufacturers

Slow startup time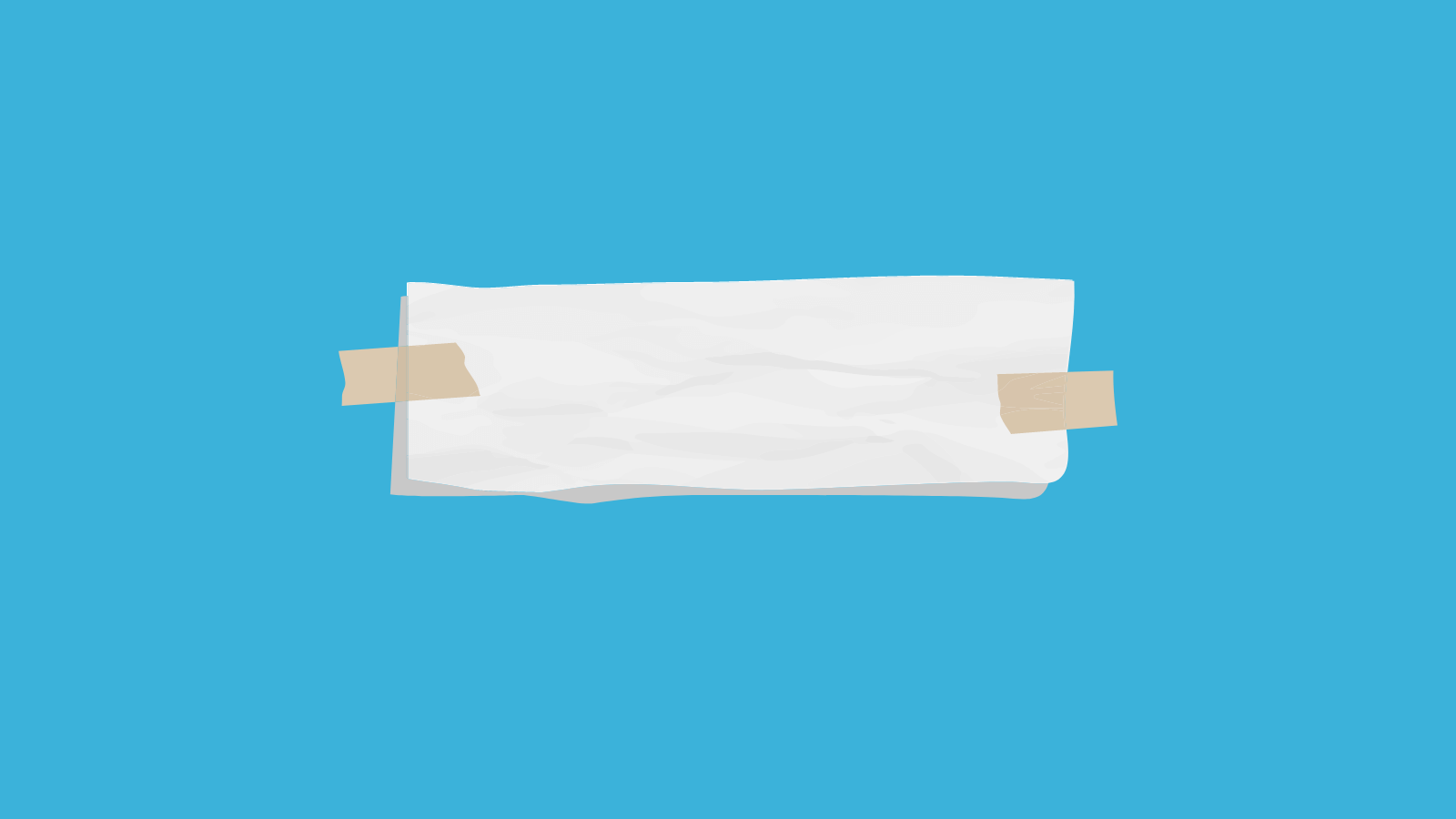 Digital Products
A digital product is an item that can be sold and distributed online without the need for physical inventory. These products typically come in digital files that can be downloaded or streamed. Some broad examples include
MP3s

PDFs

Videos

Plugins

Templates
Digital product ecommerce stores are popular because they're relatively easy to start up.
Pros
Low overhead costs

Scalability

Extensive product possibilities
Cons
High competition

Risk of piracy and theft

Restrictions on selling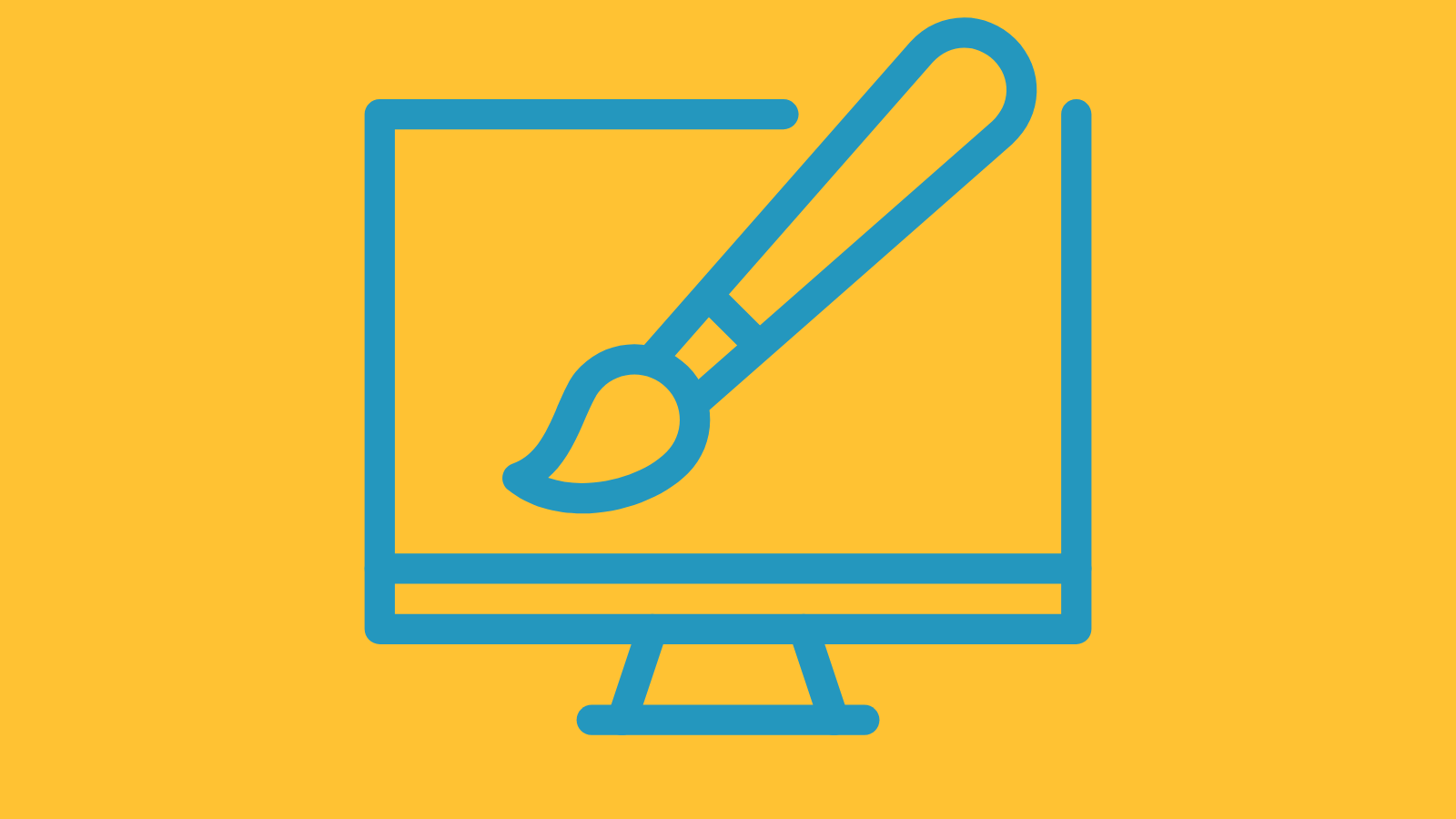 Subscription Services
The subscription model used to be exclusive to things like magazines. Today, just about any industry can be a monthly subscription delivered to your doorstep.
Pros
Predictable revenue

More cash on hand

Customer loyalty

Opportunities for cross-selling and upselling
Cons
High churn risk

Less product variation

Choose an Ecommerce Platform
To start an online store, you need to use an ecommerce platform. Here are a few things to consider as you choose one:
Usability

Accessible customer support

Friction-free checkout

Web hosting

Features

Compatibility with specialty businesses

Mobile-friendliness

Scalability

Security and reliability

SEO
Usability
Don't make things harder than they have to be for yourself or your customers. The first thing to look for in an ecommerce platform is ease of use. An intuitive drag and drop online store builder is the way to go. Be sure to schedule a demo or take advantage of the free trial before you commit.
Accessible customer support
Choose an ecommerce platform that can give you customer support at every stage of creating your website.
Streamlined checkout
An easy, streamlined checkout process is crucial for making sales. If customers are frustrated with the process, they'll probably abandon their carts and go shopping elsewhere.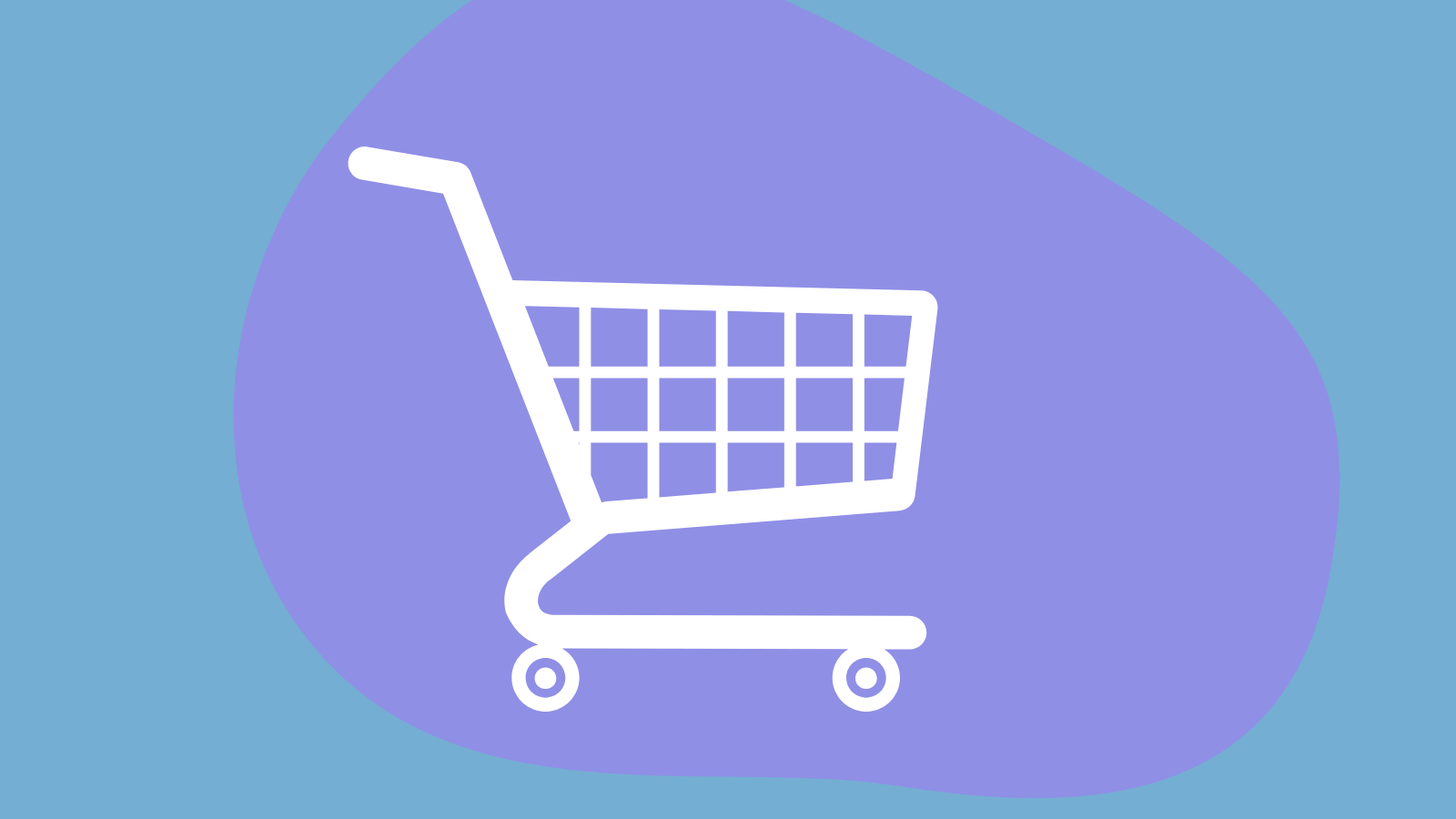 Web hosting
A web hosting service stores the content of your website on a server database. All websites need hosting to function. Most website builders provide hosting either from their company or through a partner, but others don't.
Features
Website builders have different pricing plans depending on how many features they offer. Before you start looking into providers, make a list of all the features you'll need to run your ecommerce site and features that would be nice to have.
Mobile-friendliness
When you're designing an online store, don't forget about mobile device users. Go for a website builder that offers mobile-responsive templates and other features that will make it easy for users to comfortably browse your site from their smartphones.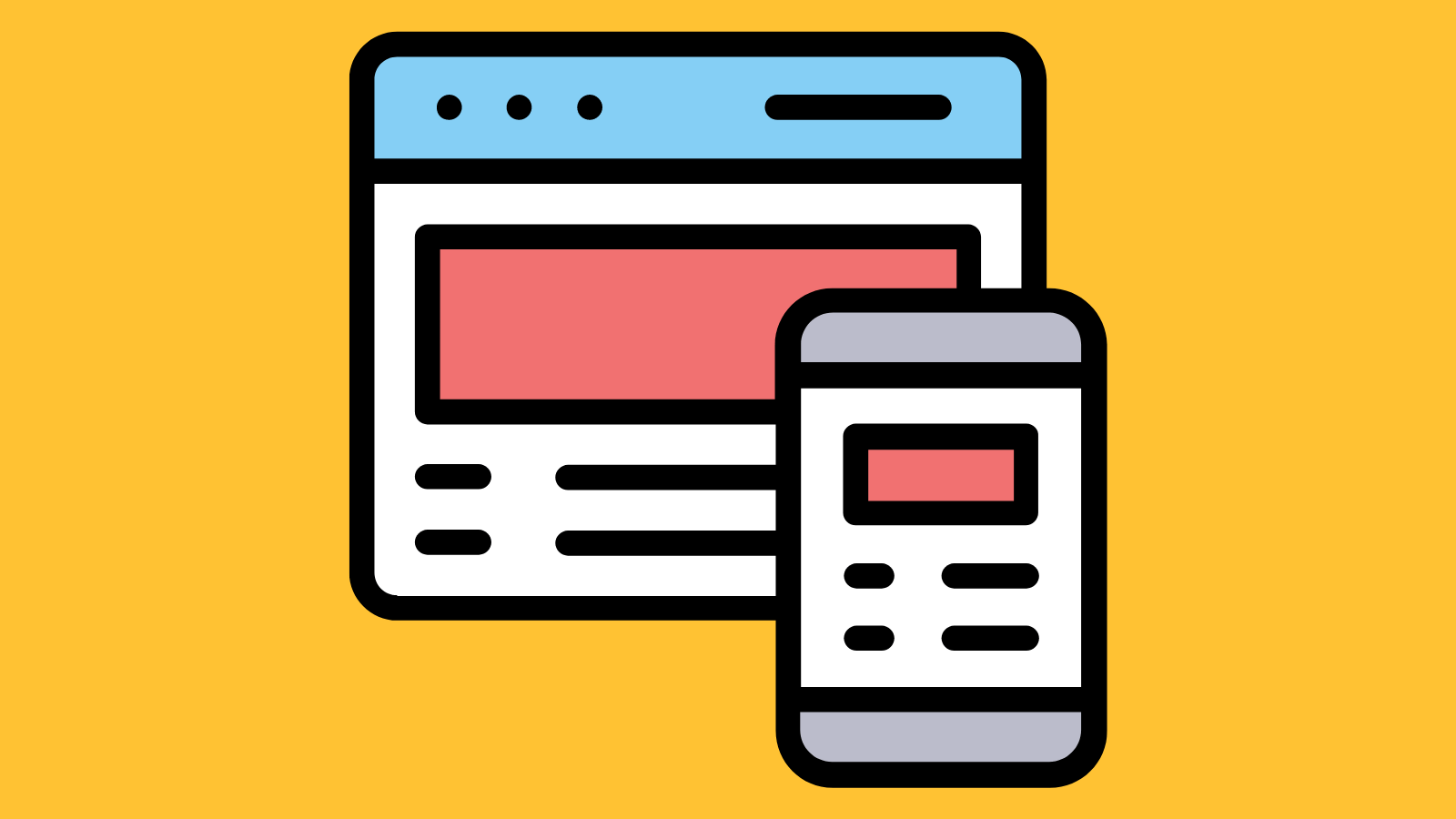 Scalability
Ideally, your business will grow and change over time. Be sure to choose a platform that will continue to support your business needs further down the road.
Security
People often don't think about security breaches until it's too late. Know how your ecommerce platform can handle spikes in sales without the site crashing, how it can protect your site from cyber attacks, and more.
SEO
Ranking on Google is the first step in getting sales. The SEO features on your website builder are a crucial step for making that happen.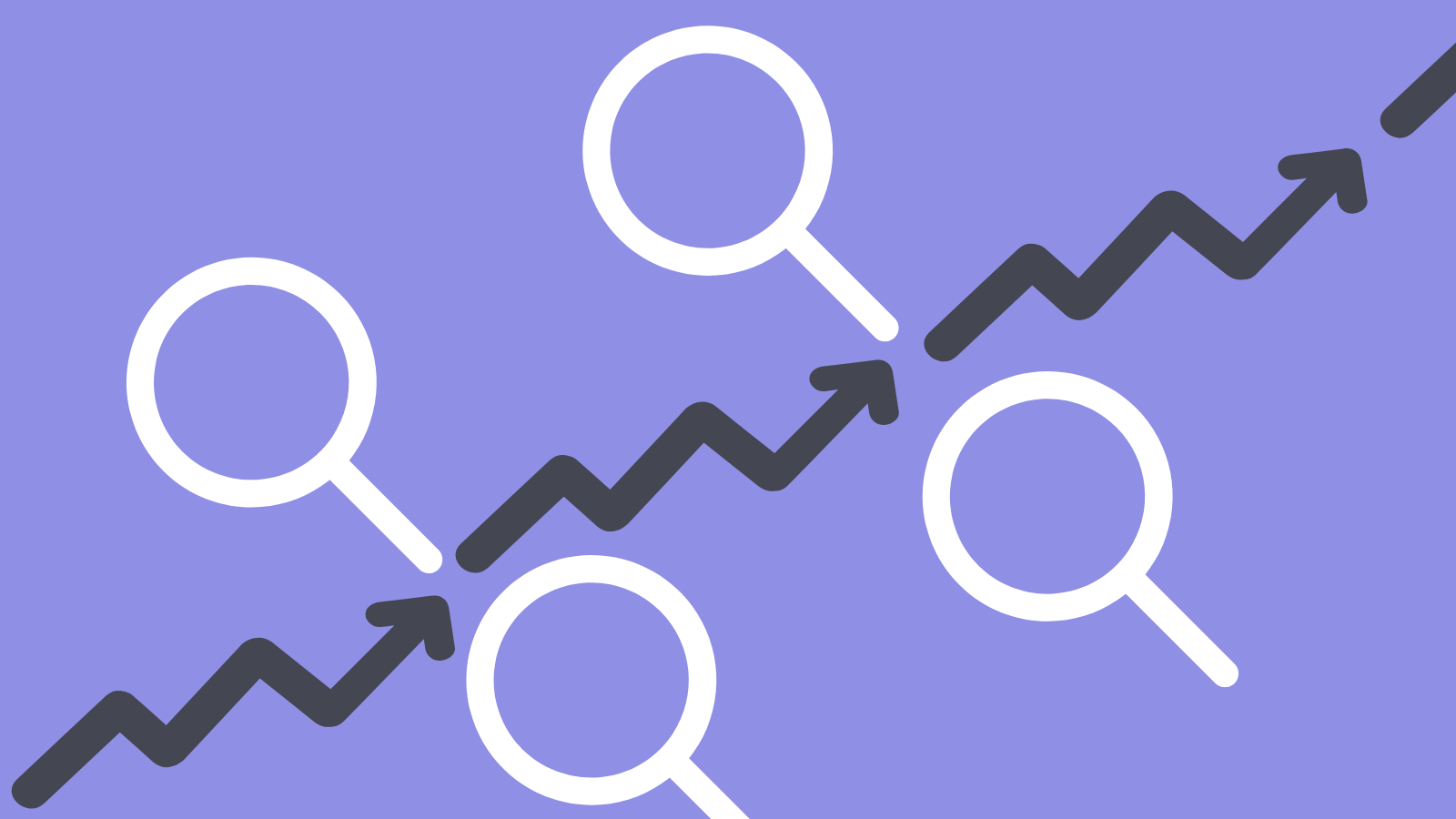 Determine Your Target Audience
Your target audience is the group of people your marketing efforts are focused on. Knowing the target audience for your ecommerce business helps you market yourself more efficiently and attract customers who are likely to be interested in your products. The three main things that make up a target audience are demographics, location, and interests.
Demographics
Demographics include characteristics like
Age

Gender

Occupation

Education level

Income
Location
Even though selling online means opening up your business to everyone, dividing your market based on geographic location helps you serve different areas better.
Interests
Unlike demographics, interests are based on behaviors and psychometrics, including:
Attitudes

Personality

Opinions

Lifestyle

Behaviors

Choose Which Products to Sell
Once you know your niche and your target audience, it's time to decide which specific products you'll sell on your online store. This can be a challenge for many ecommerce entrepreneurs, whether they're making the products themselves or sourcing them through a third party manufacturer. Here are a few things to research so you can see which products in your niche sell well and will make a good fit for you:
Competitors in your niche

Customer pain points

Trending keywords
Competitors in Your Niche
Though it's never a good idea to directly copy your competitors, knowing what they sell and what their best-selling products are can help inform your own selection.
Customer Pain Points
Blogs, forums, social media groups, and other similar sites related to your niche can be a useful window into your customers' pain points and other topics your customers frequently talk about amongst themselves.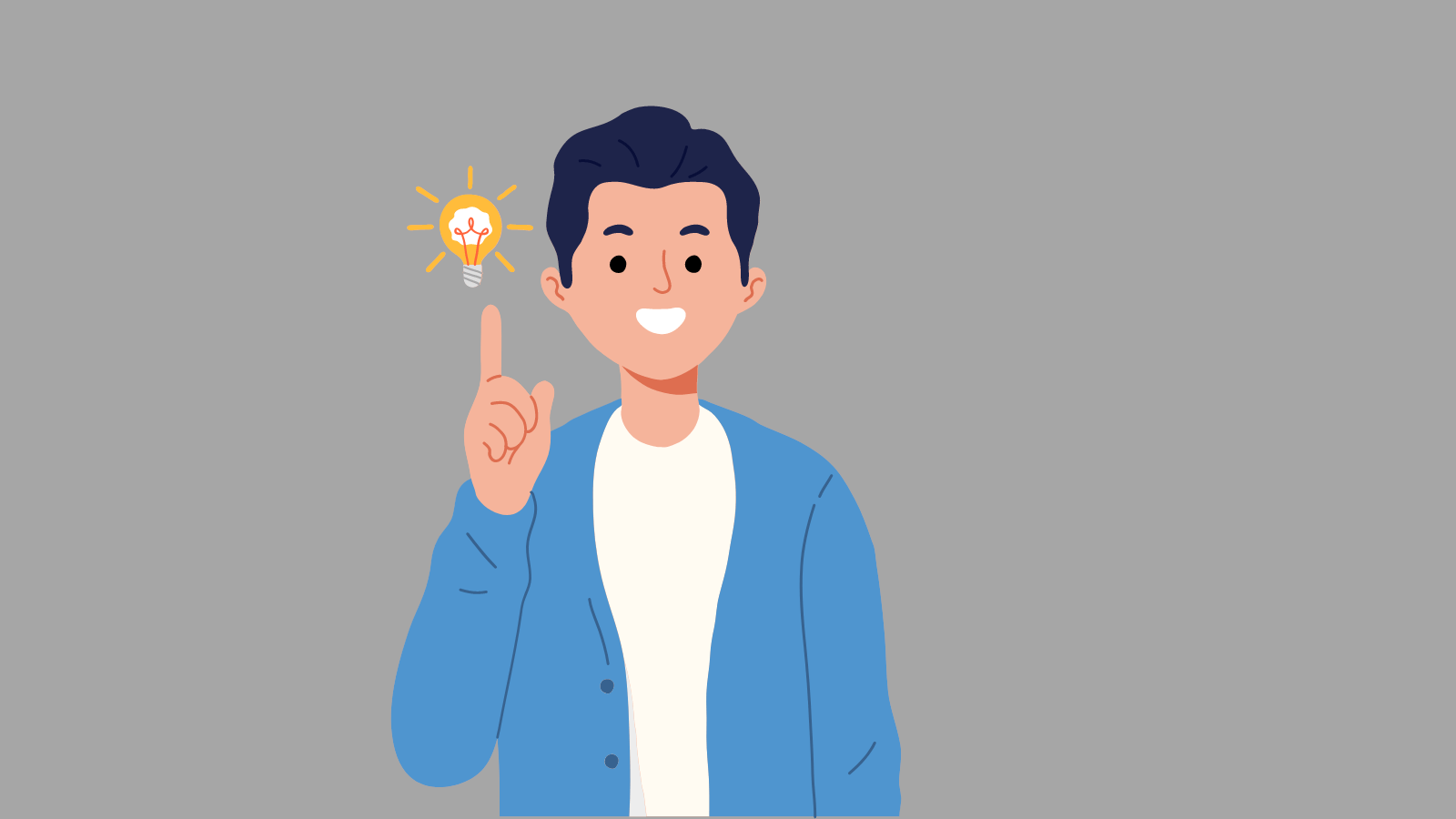 Trending Keywords
Next, see how many people are searching for the products you want to sell. First, do some Google searches and see what comes up. Who are the top sellers of these products? How well do they sell? Next, do the same thing on Amazon. You can also use Google Trends to see how popular searches are over time. This is useful for seeing if a product is a passing fad, if there are any seasonal patterns in its popularity, if its popularity is on the decline, and more.
Here are a few things you should keep in mind as you choose your products:
Shipping availability

Shipping times

Avoid brand name products

Profit margins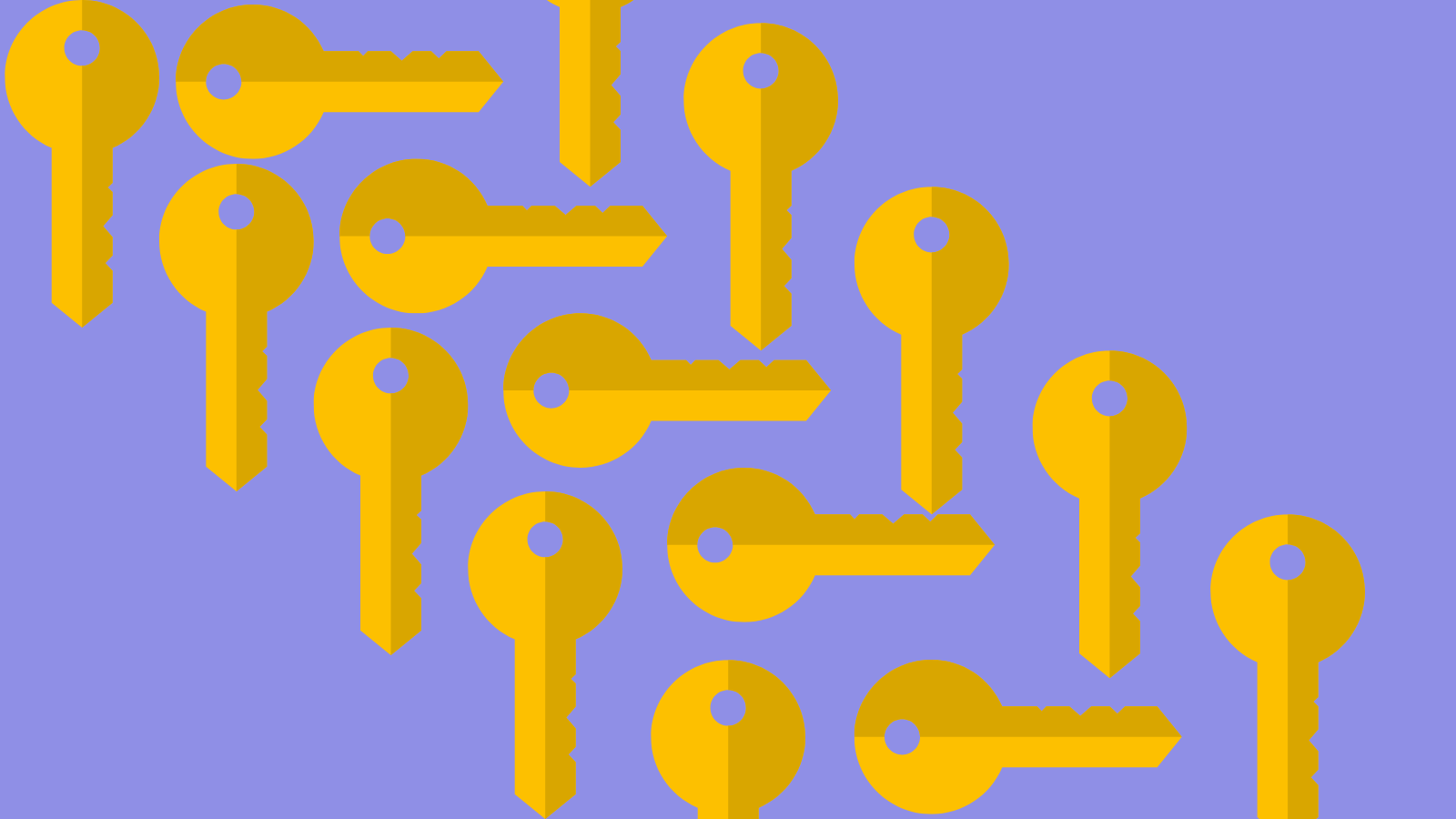 Name Your Store and Get a Domain Name
Naming your business is the beginning of building your brand. Follow these steps to make it a good one.
Brainstorm
Start by making a list of words related to your
Product

Industry

Values

Unique selling point
If you get stuck, a business name generator can help you get the ball rolling.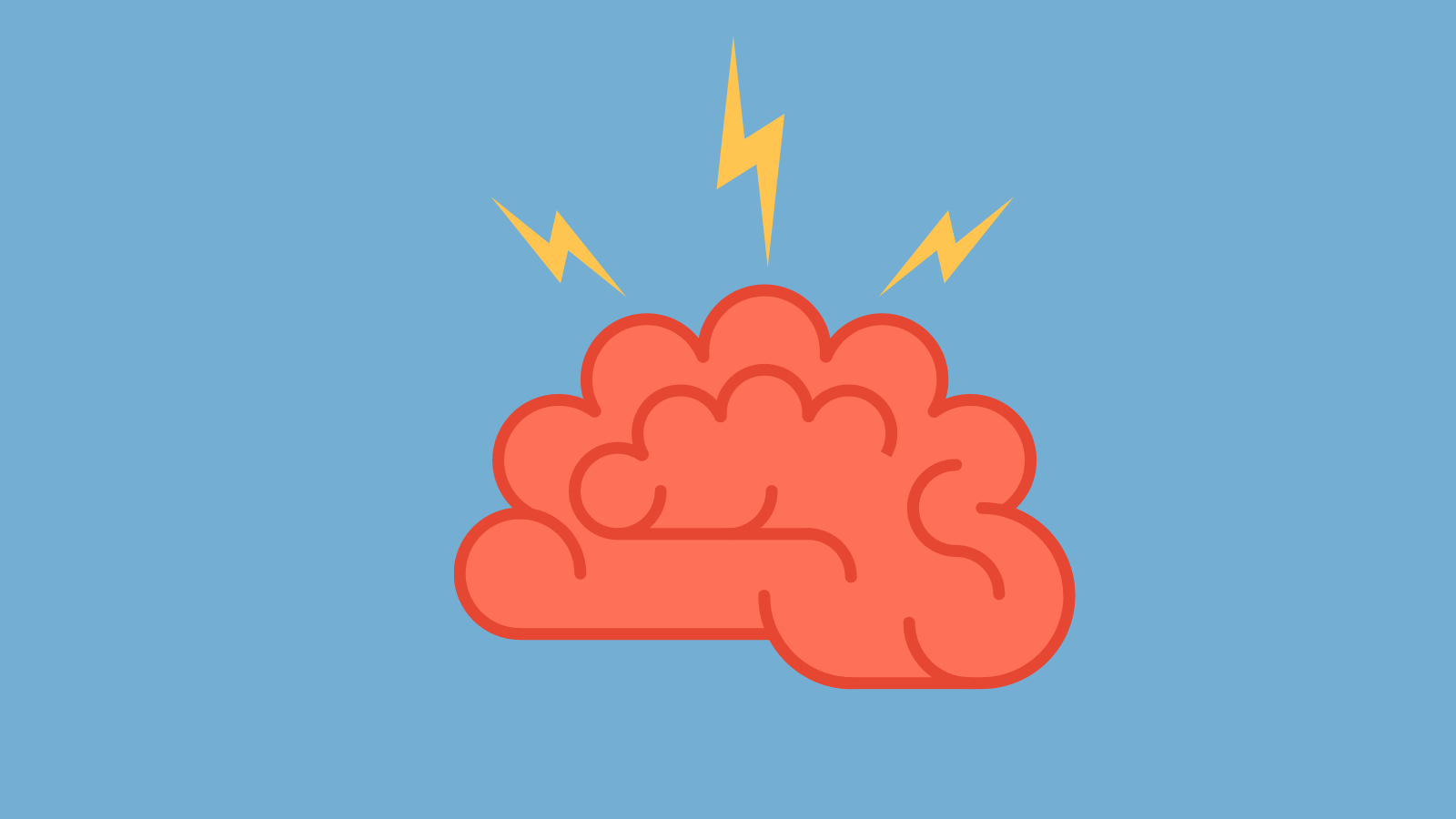 Consider SEO
Using keywords that shoppers search for when they're looking for products like yours will boost your SEO profile. Use a keyword research tool to find these keywords. Using the name of the product category in your business name, like "Ava's Jewelry" or "Tom's Tools" can also boost your SEO, but it could limit you from expanding to new products later on.
Make Sure it Stands Out
Most importantly, your business name needs to stand out from the crowd. Not only so you can get potential customers' attention, but because you could get in legal trouble if the name you choose is already in use. You can check this by:
Doing research on your direct competitors

Google your top name ideas and search for them on social media

Check the US Trademark database and local business listings

See if it's available as a .COM domain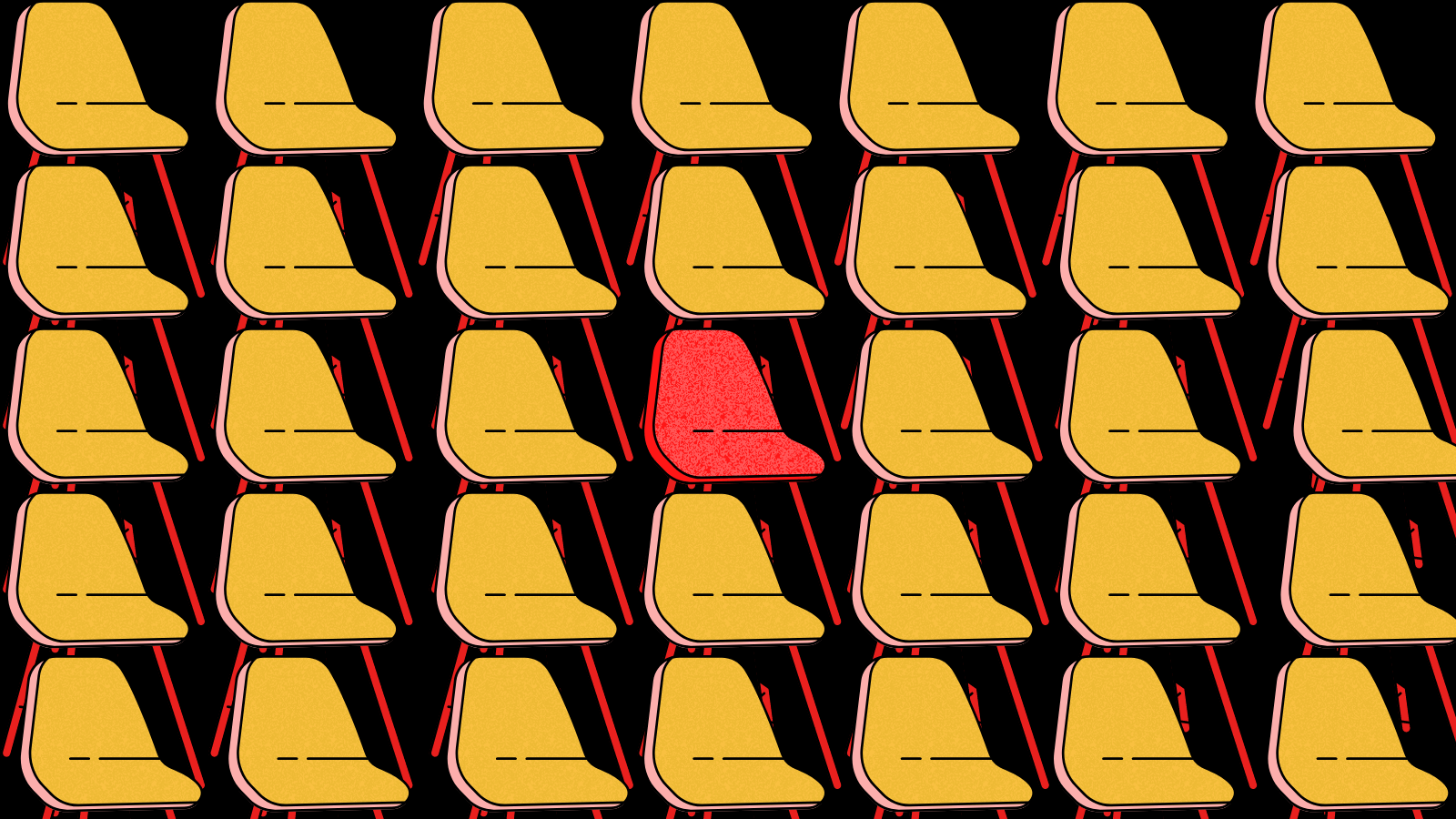 Get Your Domain Name
Once you've named your business, it's time to buy that domain name. Try to match the name of your online shop exactly so it's easy for customers to remember it. These are the traits that make a good domain name:
Easy to spell and pronounce

Easy to memorize

Brandable

Short

No special characters or numbers
Design Your Online Storefront
Now it's time to start designing your online store. Before you get started, make sure you have these four things ready to go:
Your business idea

The name of your business

A logo

Photos
All of them will shape the look and feel of your website.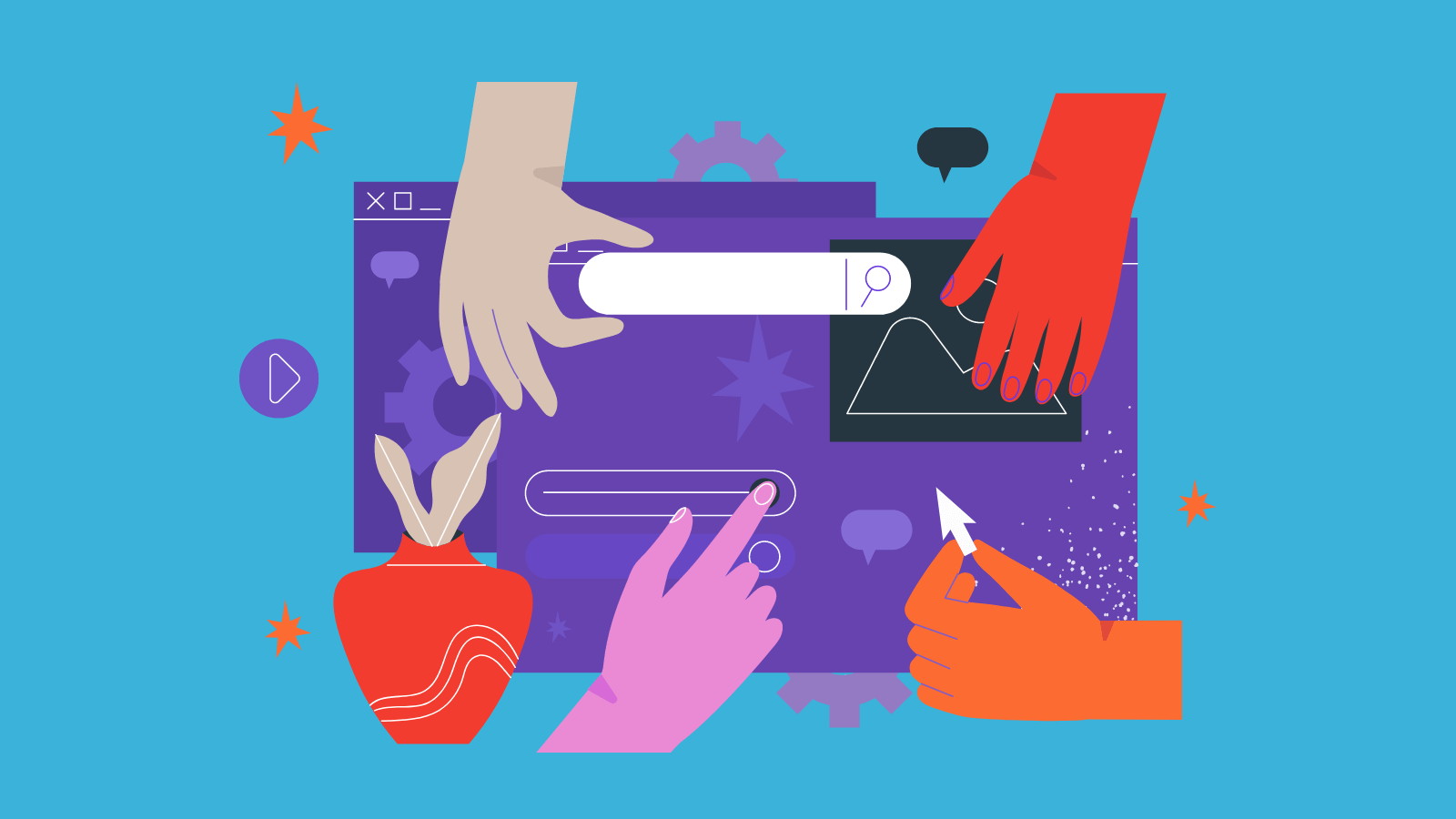 Add Your Product Listings
The products you sell are the star of your online store. Follow these simple steps to make your product pages sing.
Write the Product Title and Description
The product title should clearly tell the viewer what the product is so customers who are browsing your site can easily find what they're looking for. Keep it short and go into more detail in your product descriptions.
Product descriptions are the place to describe and sell the product. It should tell the reader:
What the product is

How the product solves their problem

Why they should choose this product

What the product is made of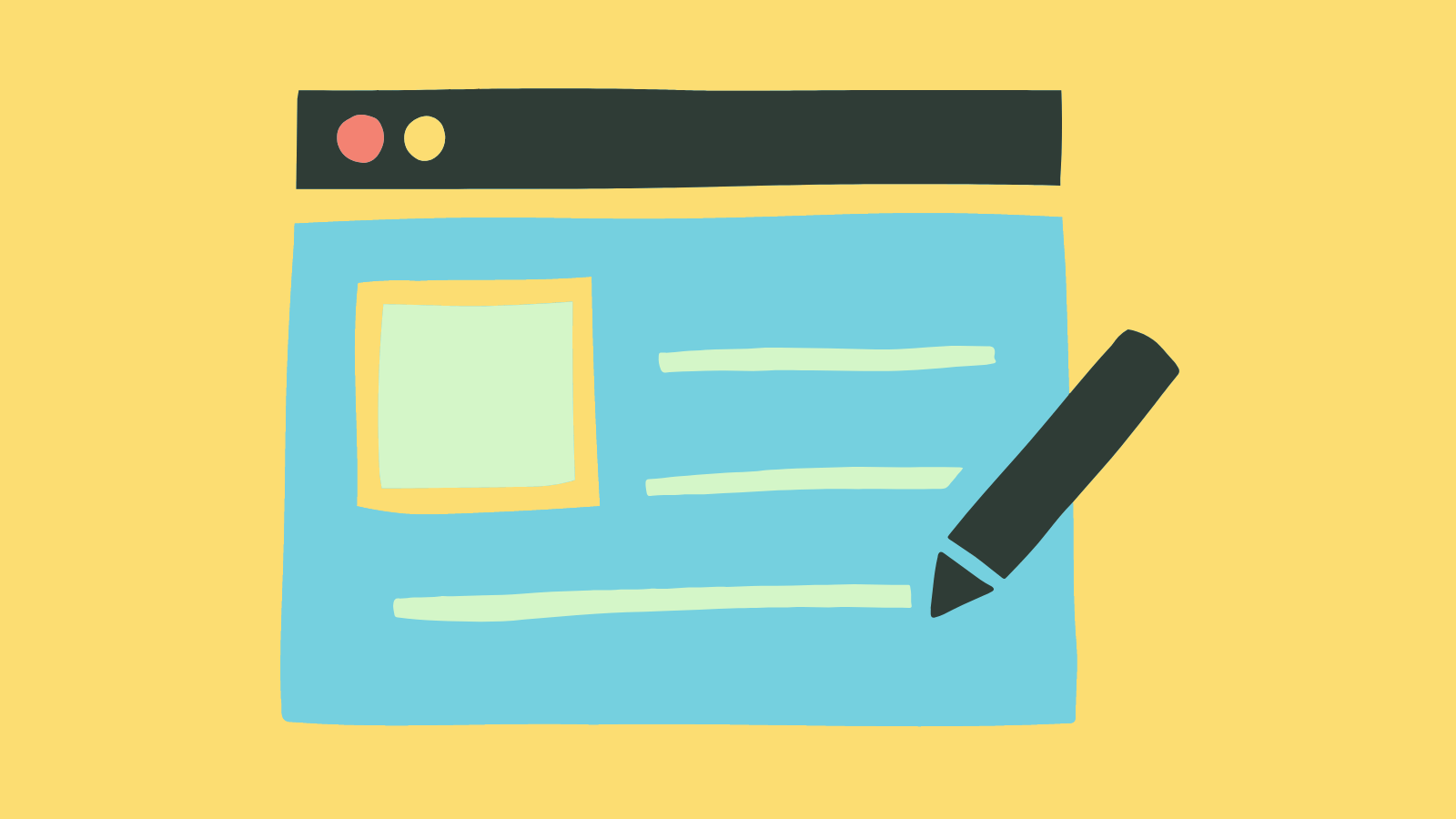 Add Product Photos and Other Media
Product photos and other visual media are essential for making your products look enticing to potential customers. Your product page media can include:
Individual Shots

Group Shots

Lifestyle Shots

Scale Shots

Detailed Shots

Packaging Shots

GIFs

Videos

3D Models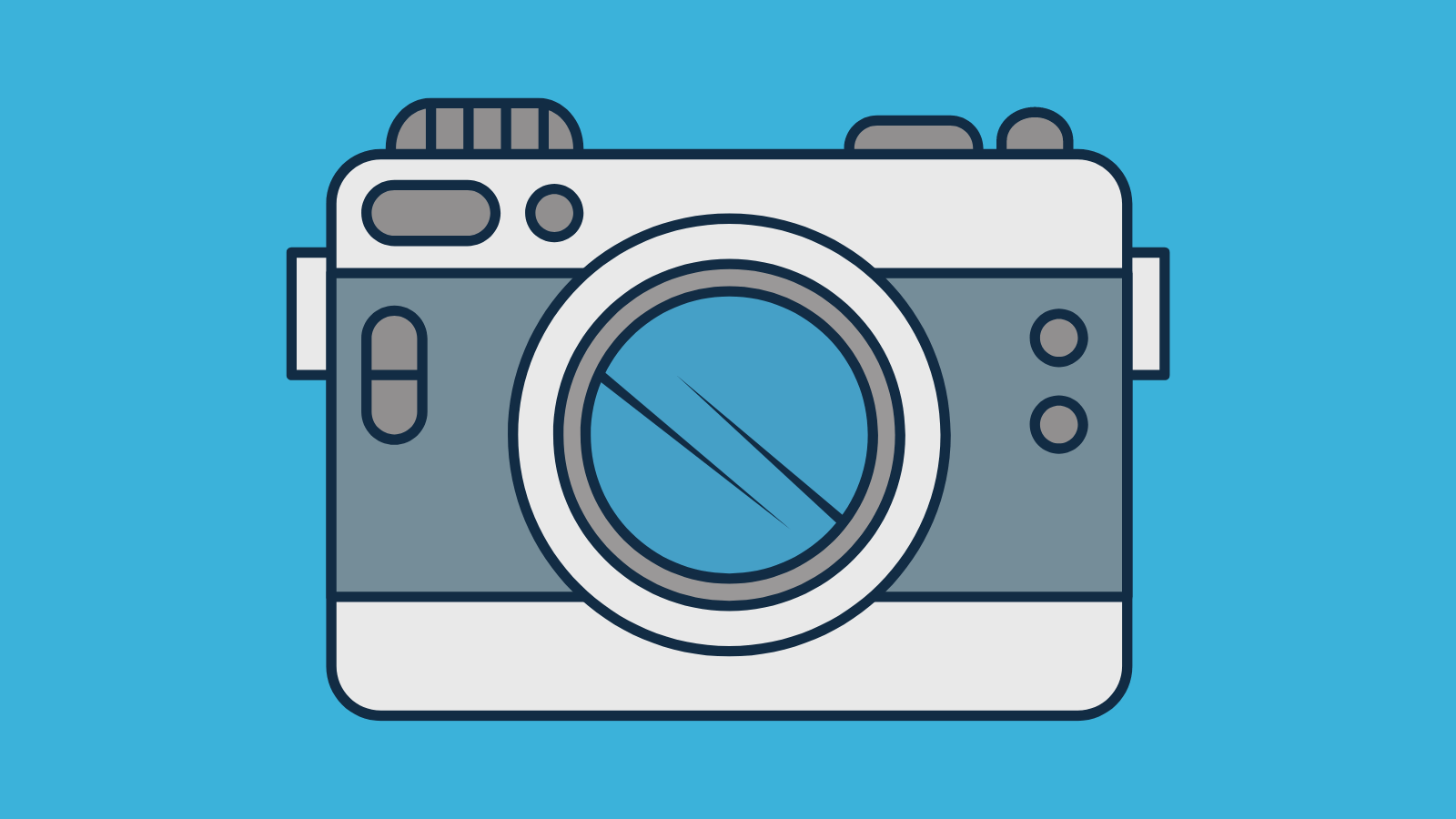 Set Your Prices
A variety of factors go into setting the right price for your products, including.
Shipping costs

Raw materials

Overhead costs

Cost of your time

Perceived value of products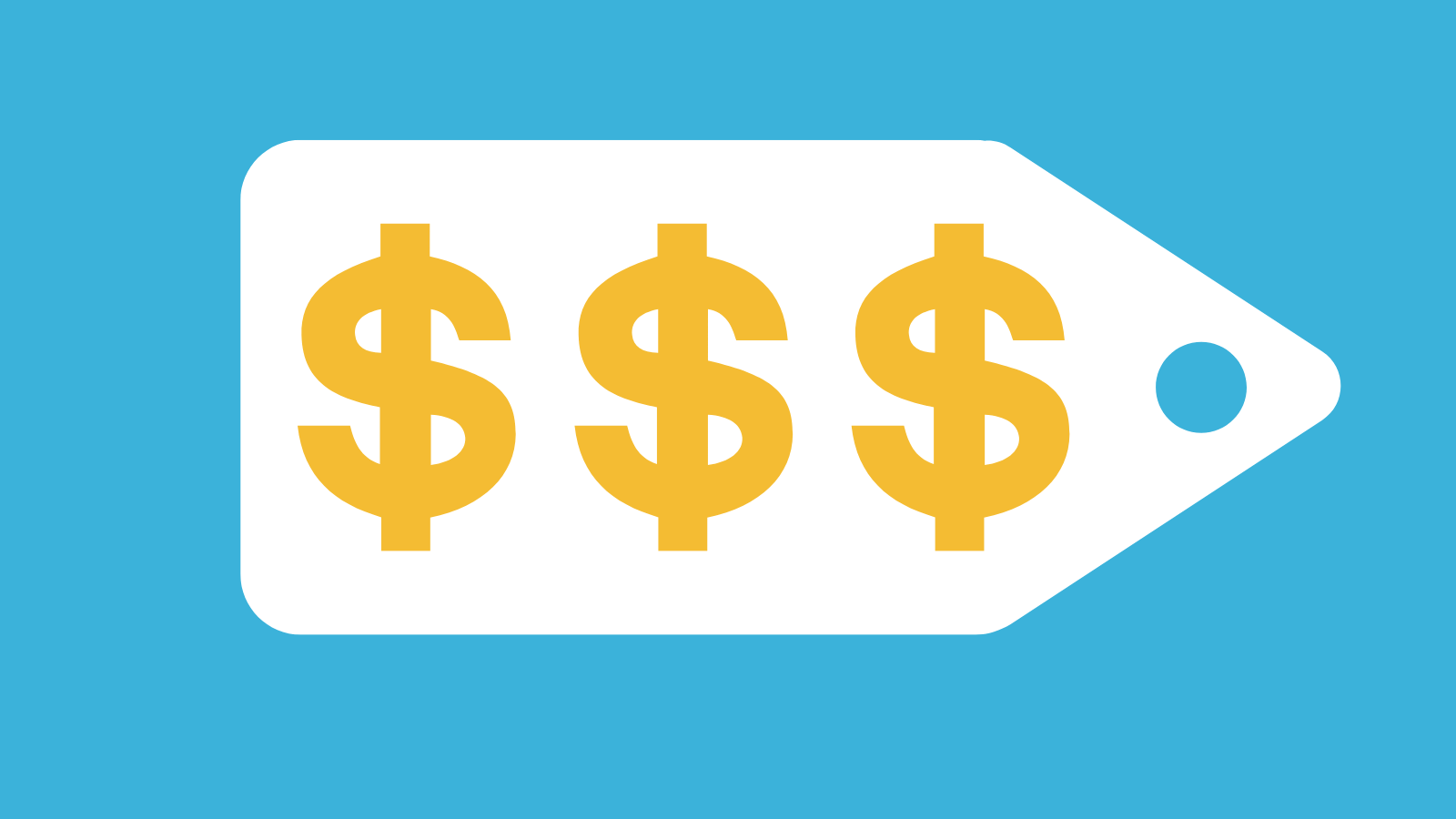 Create the Key Pages for Your Store
Every online store needs the following pages:
Homepage

About page

Contact page

Policy pages
Homepage
The homepage can make or break whether or not a visitor becomes a customer. A well-designed homepage
Makes a good first impression

Clearly communicates who you are and what you do

Resonates with your target audience

Sets you apart from competitors

Solves a problem

Is user-friendly and optimized for mobile

Includes calls to action

Builds trust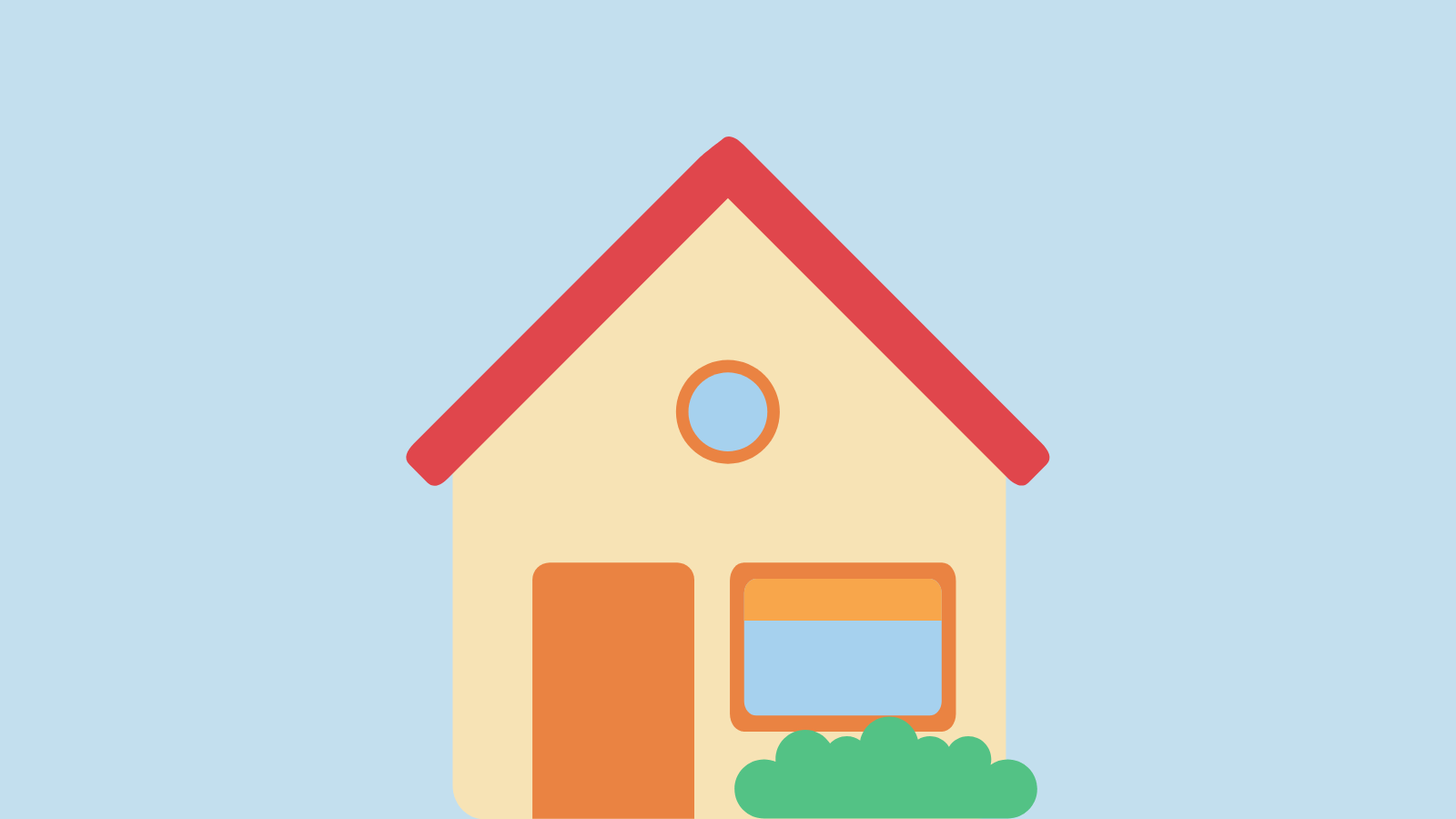 About Page
Your about page is where you introduce yourself to website visitors and tell them:
Who you are

What you do

How you do it

Why you do it

Your brand values
An about page usually includes:
A bio

Photos

A call to action

Social proof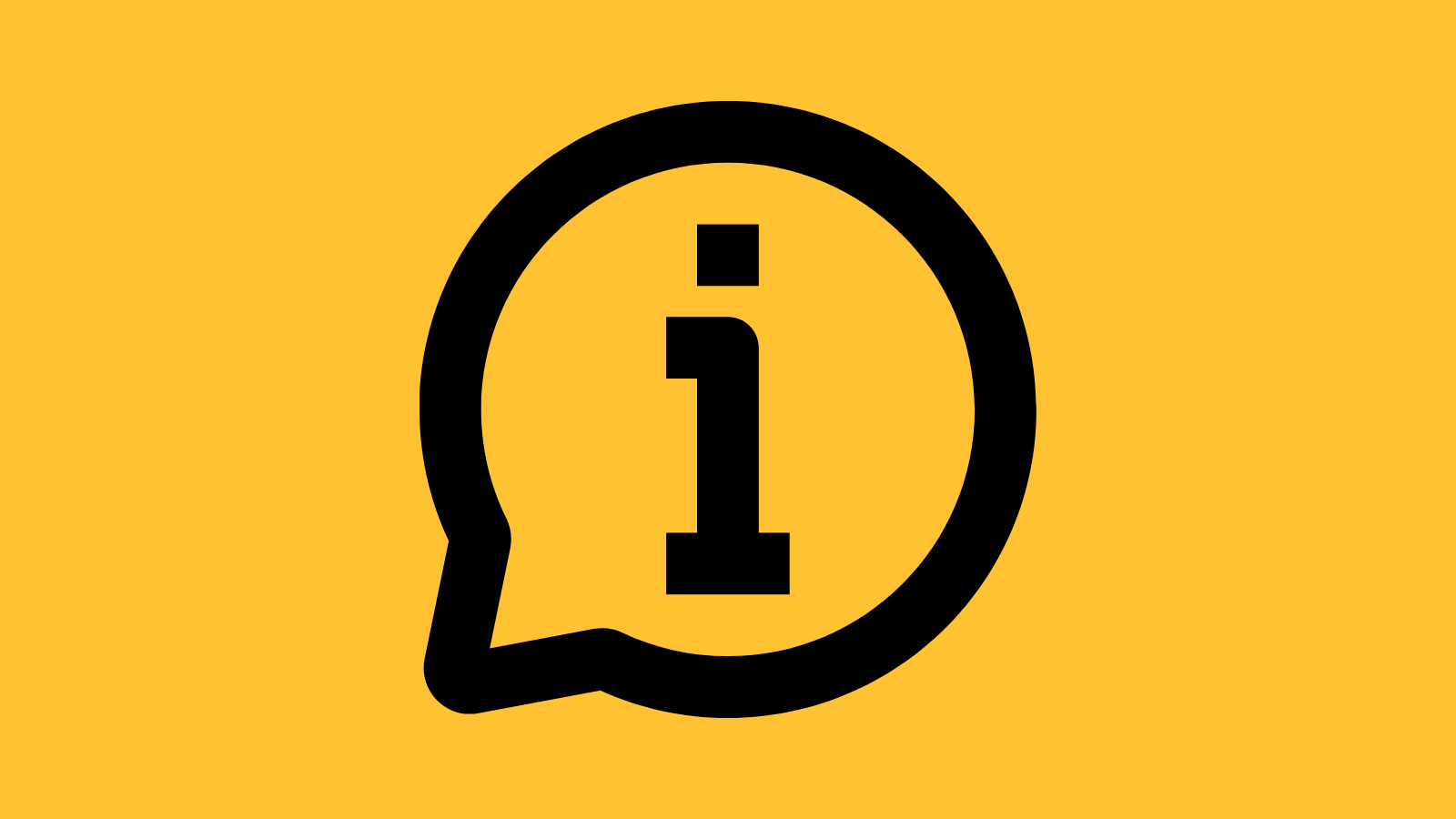 Contact Page
In the ideal world, customers would never need to reach out to customer support. In reality, even users of the most intuitive products and services have questions. When those questions arise, a painless process for solving them can help your customers stay customers.
Displaying contact information is also a gesture of goodwill to people who aren't your customers yet. 64% of visitors want to see the website's contact information when they visit a new site. Seeing this information tells viewers that a website is legitimate and run by human beings.
Email address

Physical address if applicable

Contact form

Phone number

Live chat box

Social media icons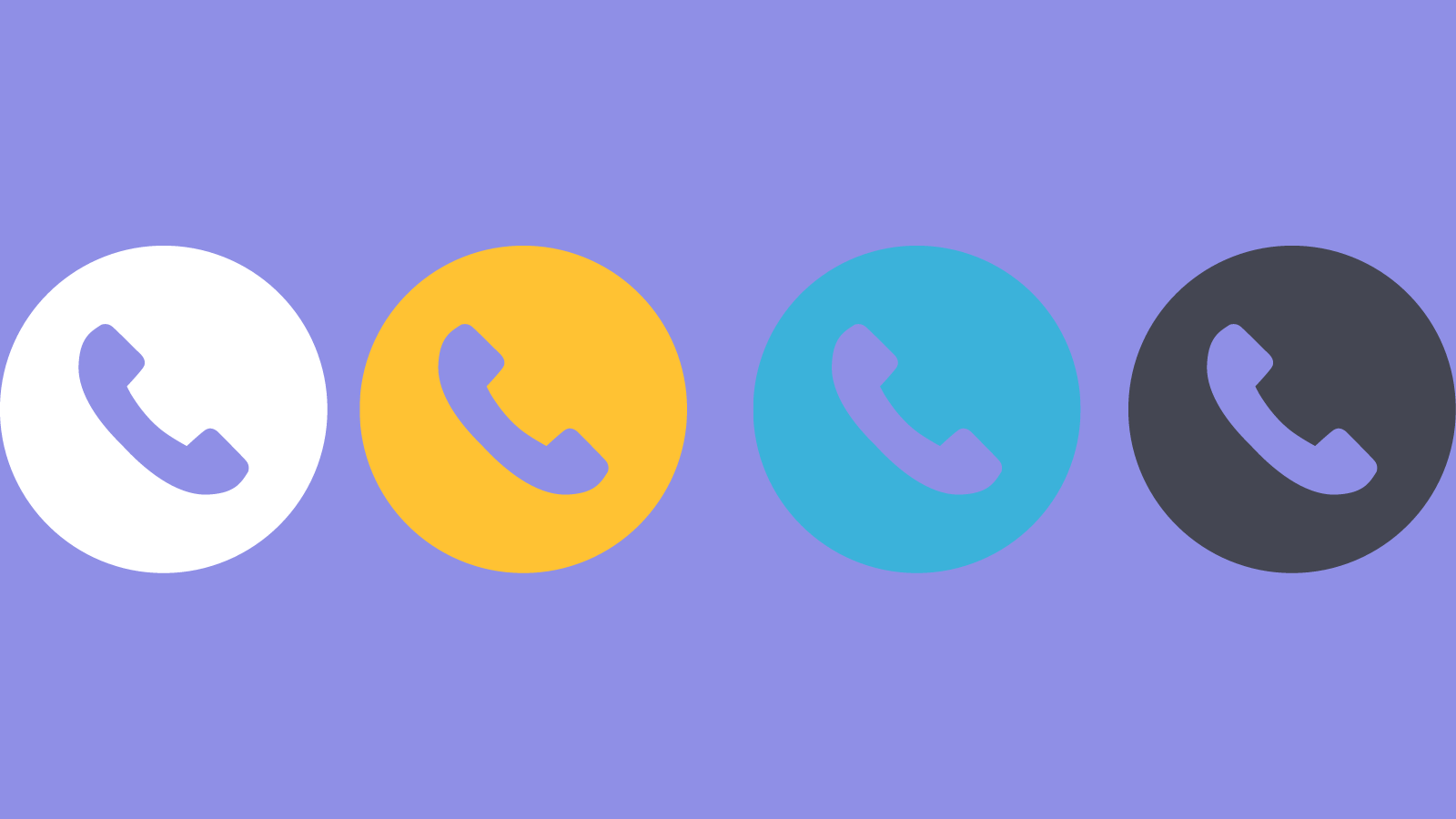 Policy Pages
Policy pages protect you in case of disputes and let customers know what their rights and responsibilities are as users of your site. These include:
Privacy Policy

Return Policy

Terms of Service

Shipping Policy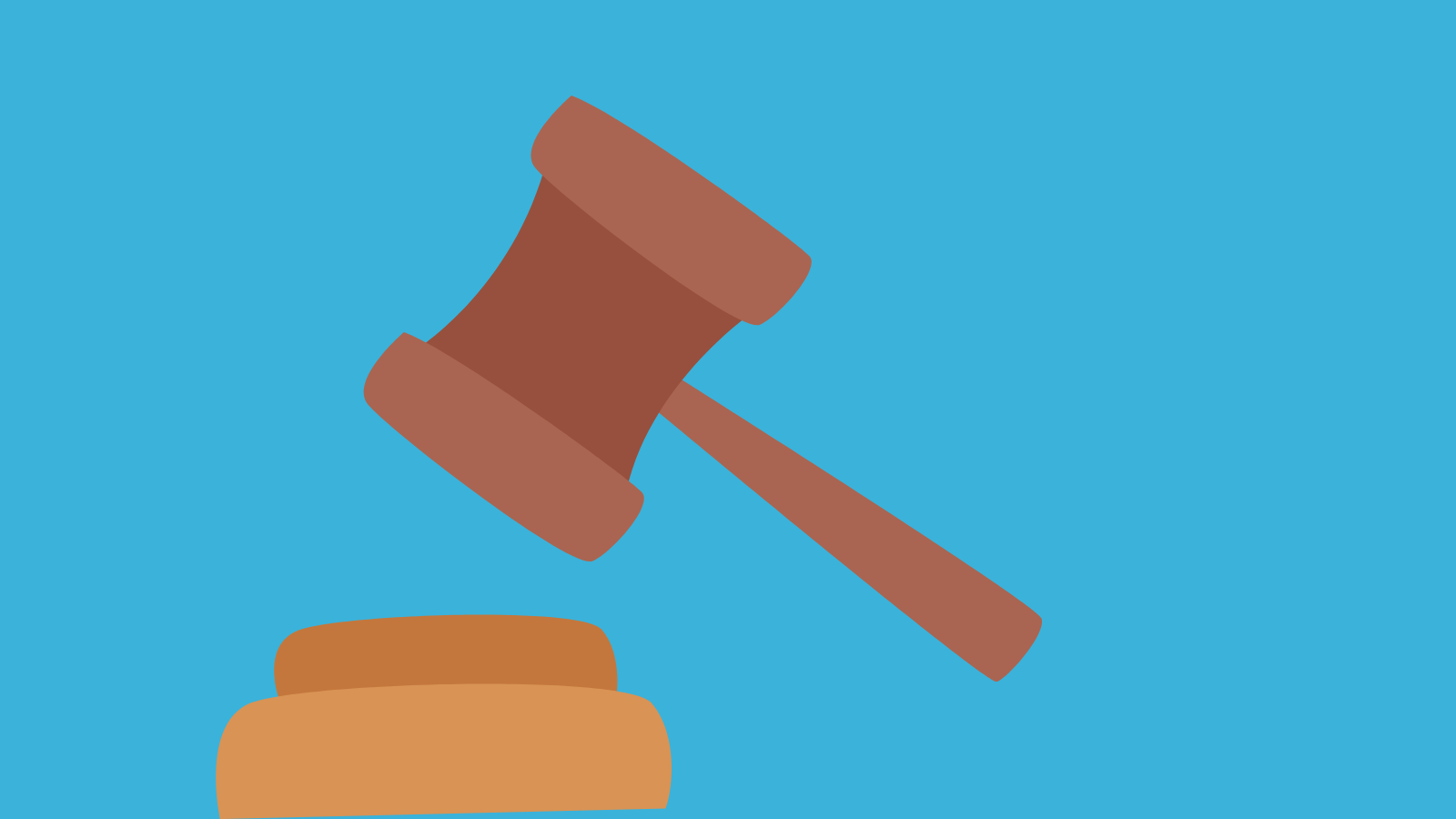 Customize Your Store
Use an Ecommerce Template
Using an online store template is an easy way to make sure your website has all of the features it needs without starting from scratch. You can also adjust and customize your template so your website still looks unique to you.
Think Through the Structure of Your Site
A smooth, intuitive online shopping experience is essential for any ecommerce business. Don't clutter up any page or navigation bar with anything that doesn't need to be there. Pay attention to how major online retailers set up their navigation menus, filters, and other user experience components to get ideas on how to set up your own.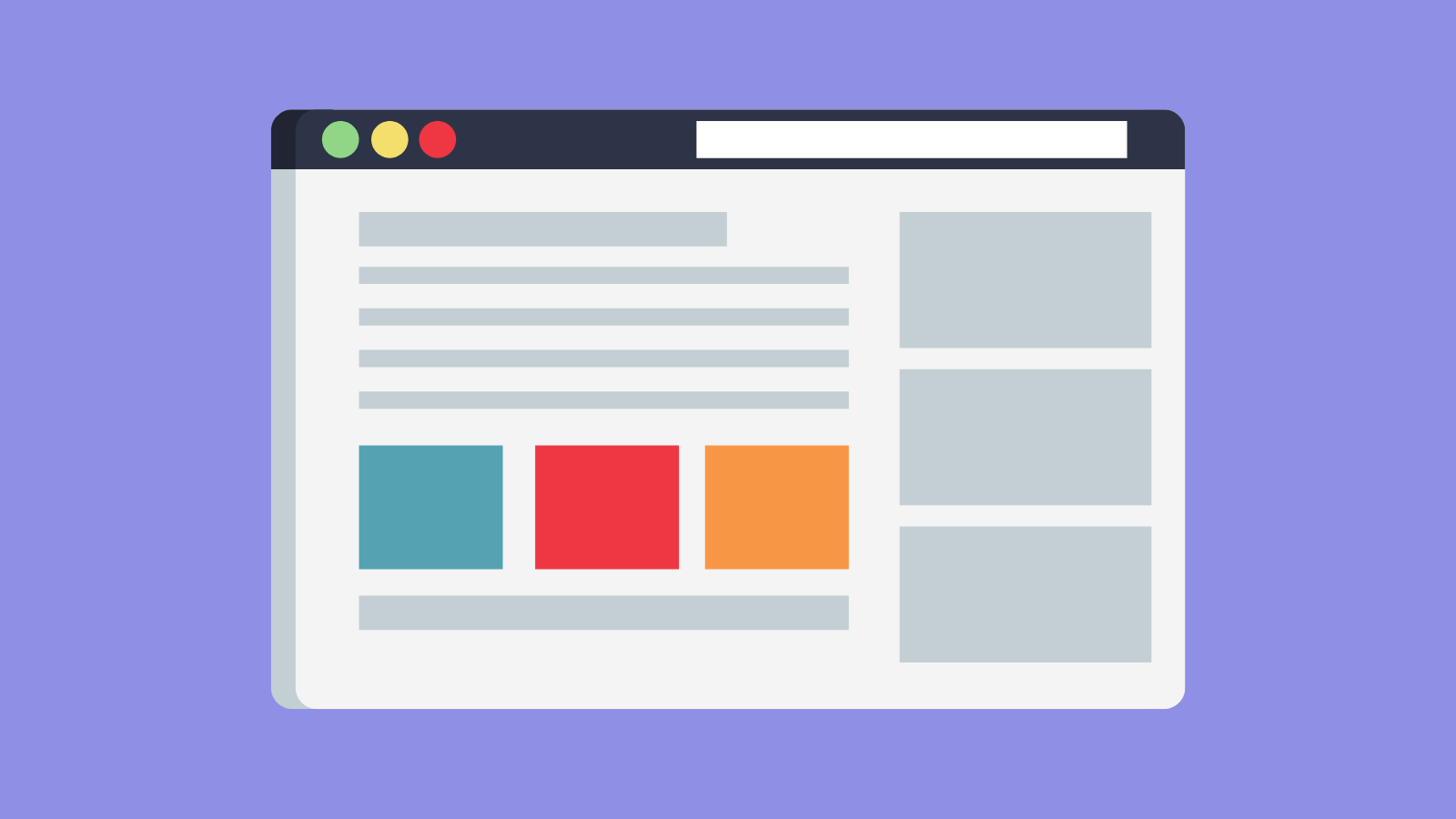 Customize Your Navigation Menus
On that note, here are some types of navigation menus and what to use them for.
Main Navigation
The top menu for the main navigation paths. Keep it limited to the central pages of the site.
Footer Navigation
The section at the bottom of the page where you can keep links to pages that might distract new visitors but still need to be available for those who need them.
Search
A search bar in the header lets visitors directly search for what they're looking for.

Choose Your Site Colors
Color has the power to make your website pop, reflect your brand identity, improve the user experience, and even influence your visitors' behavior.
Consider color psychology
Colors can send a message about your brand beyond "this one is pretty" and "this one is ugly." Color psychology studies have determined what traits US consumers associate with colors. For example, red elevates the heart rate, green is relaxing, and blue is associated with trust.
Use enough contrast
Contrasting colors highlight important features on your website. For example, it's important for call to action buttons to stick out. Not using enough contrast can also make your site harder to use for people with low color vision.
Keep it simple
If you're stuck, don't make it more complicated than it needs to be. Three simple colors can do the job.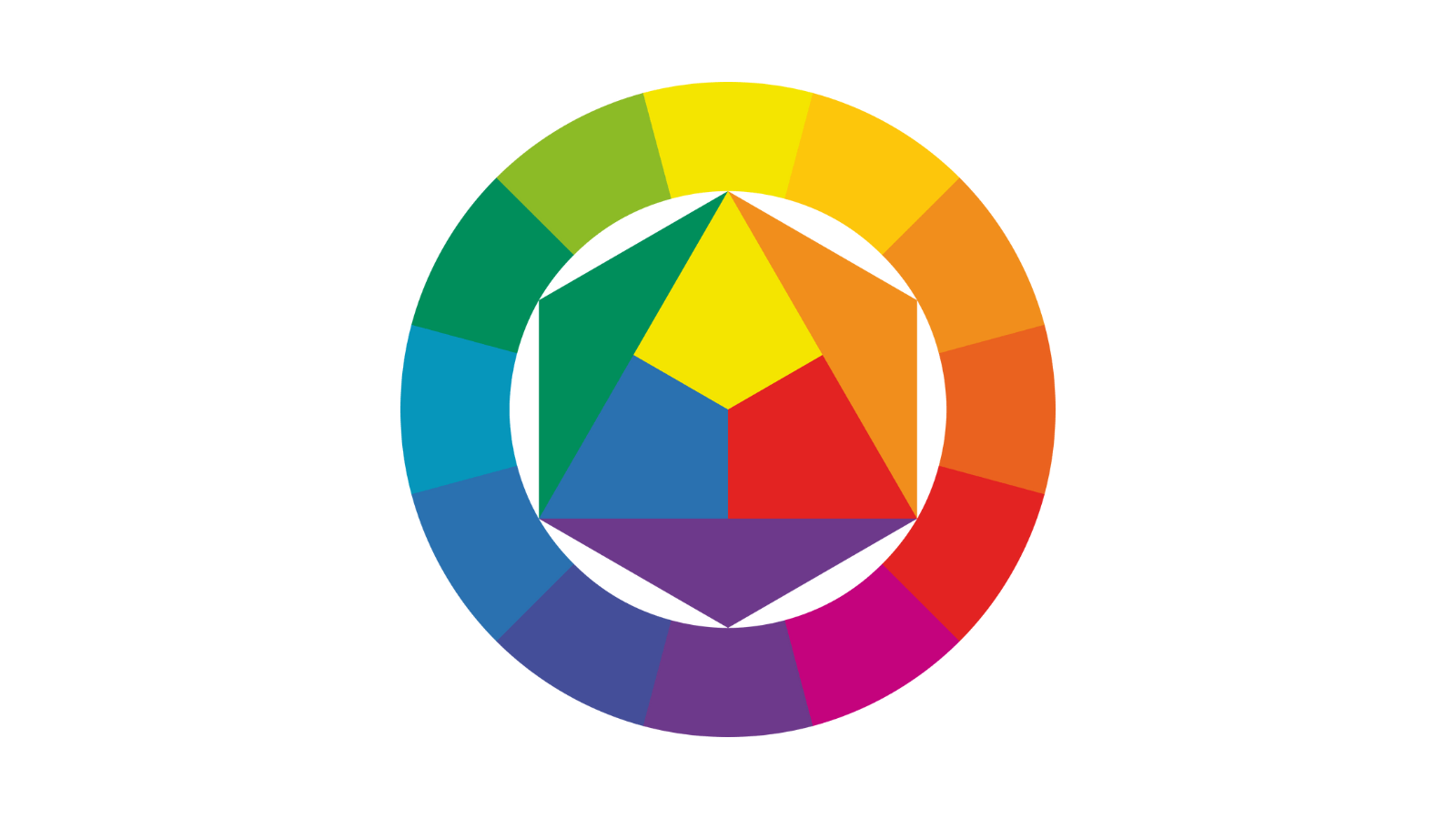 Choose Your Typography
Using the right fonts can make a huge difference in your web design and your brand identity. Here are some tips to help you choose wisely.
Choose 2-3 fonts for your site
Pick one font for the headings and a different one for the body text. The headings font can be more decorative, but prioritize readability and simplicity for the body text. Using a serif or script font for the headings and a simple sans serif font for the body text works well.
Think about what your fonts express
Like color, typography sends a message to its viewers beyond what's written in the text. Serif fonts read as classic and traditional. Sans serif fonts read as modern and clean. Slab serif fonts read as bold and confident. Script fonts read as elegant and unique. Handwritten fonts read as informal and artistic.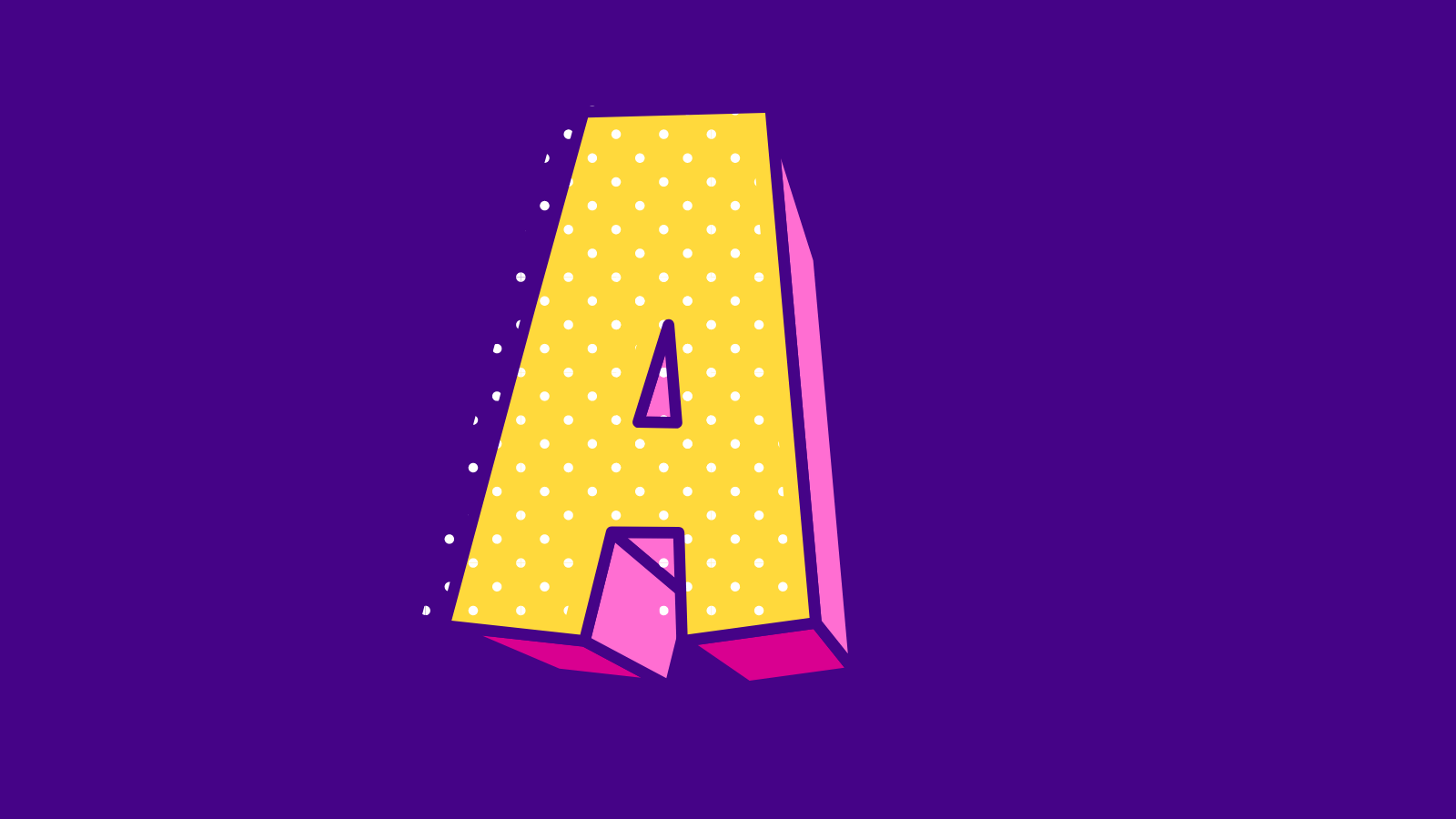 Customize Your Checkout
Here are a few features Sav users can take advantage of to customize the checkout experience:
Coupons, sales, and pricing tiers

Customer accounts

Abandoned shopping cart recovery (advanced and unlimited plans)

Custom group discounts (unlimited plan)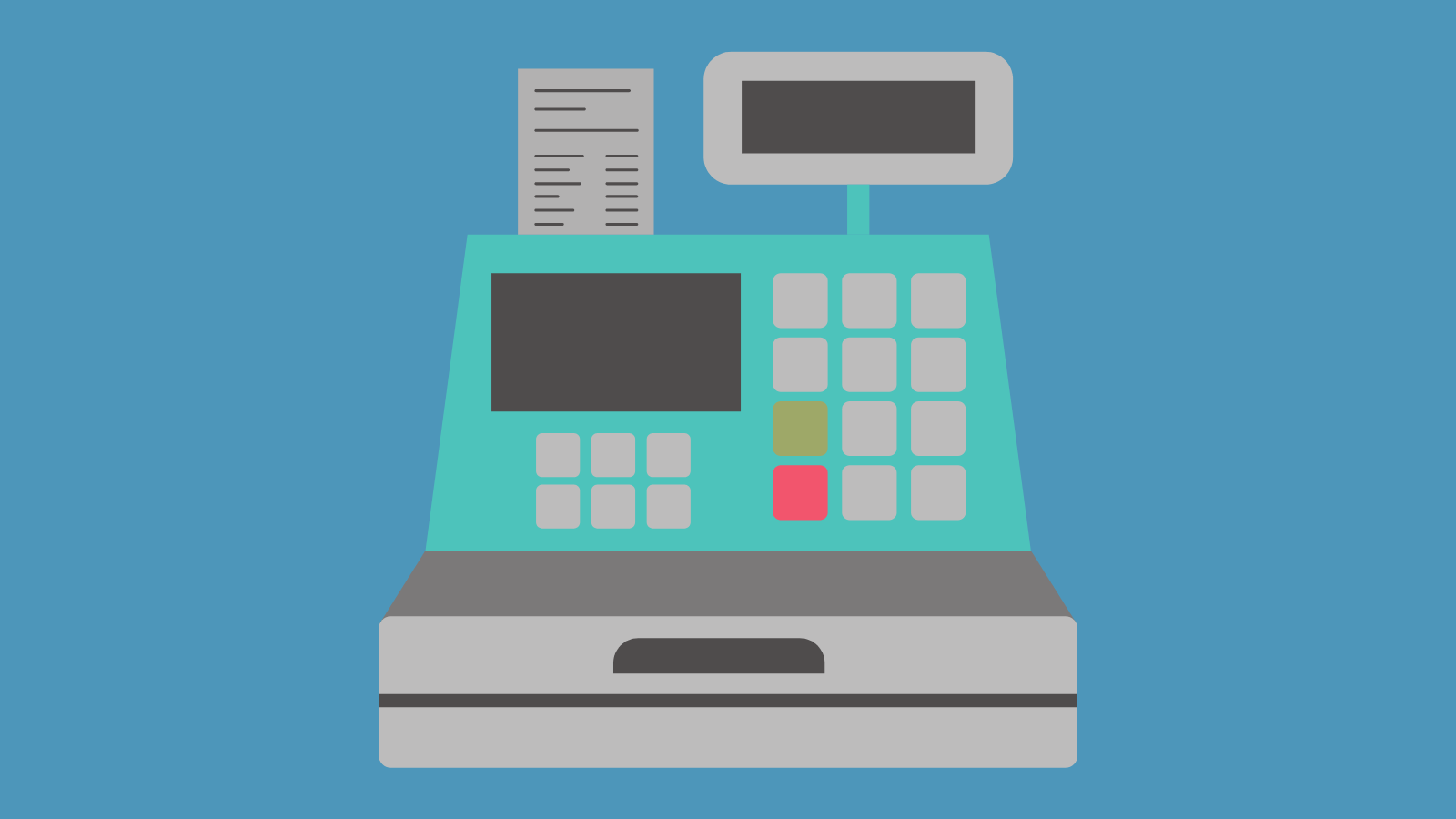 Ask for Feedback
Before your site goes live, ask for feedback from some people who aren't involved with your business, like
Friends

People on subreddits and other forums related to your target audience

Facebook groups related to your niche
Set up Taxes
Sav automatically calculates sales taxes for advanced and unlimited plan users. For everyone else, you'll need to know how much to charge. In the US, the way you charge sales taxes depends on which state you operate in.
For origin-based states, you have to charge sales tax based on the state where you run your business. For destination-based states, you have to apply sales taxes based on the purchaser's location. If you sell internationally, consult an accountant for details on your state's regulations for international sales tax.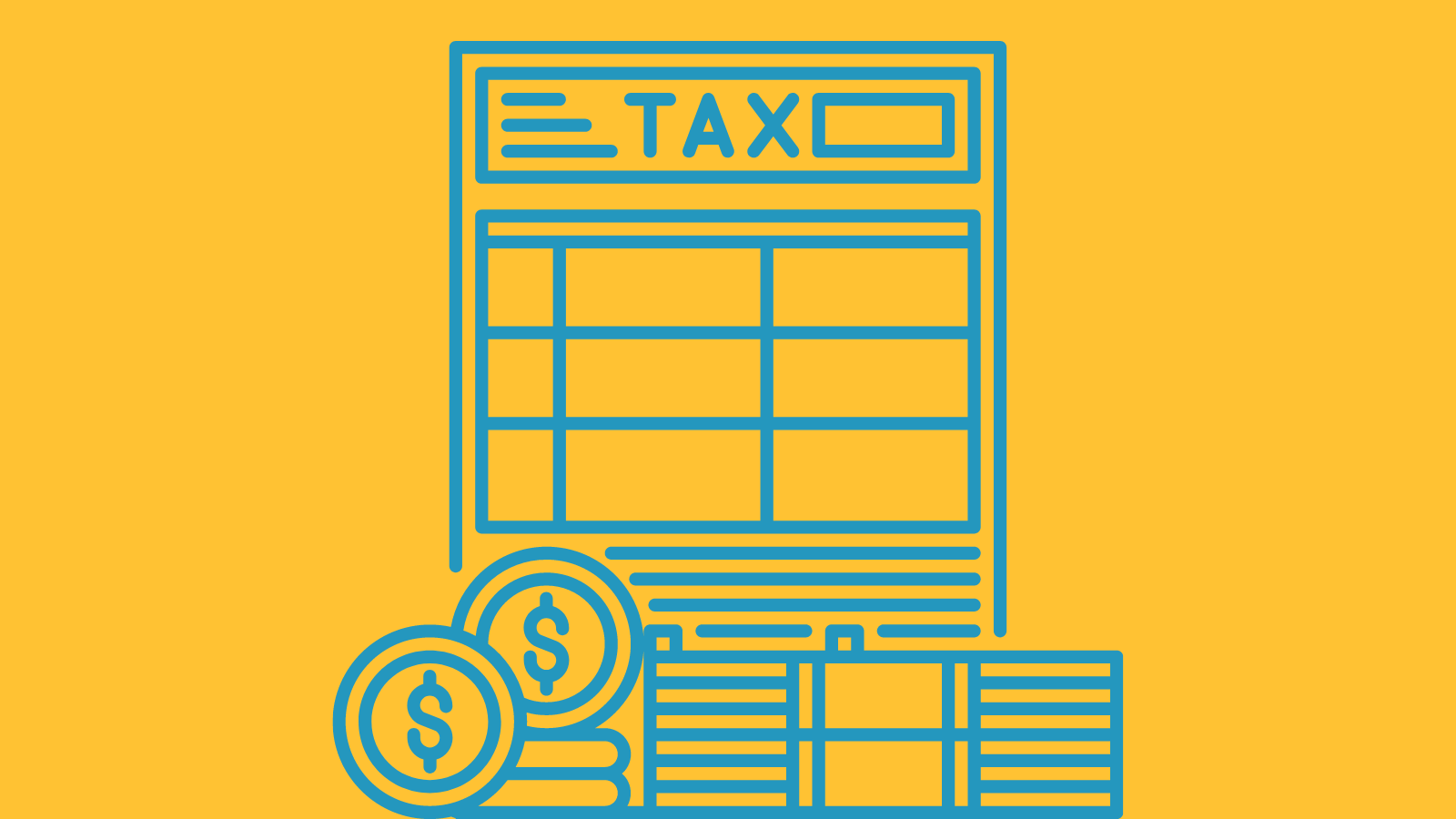 Connect to a Payment Gateway
A payment gateway is what makes online payments secure and possible. This is also when you decide which payment methods you want to accept. It's always a good idea to offer multiple payment options so customers can pay conveniently. Your main options are:
Credit cards and debit cards

Digital wallets like PayPal

Bank transfer apps like Venmo

In-person payments if you have a physical store

Buy now, pay later services like Afterpay and Klarna

Choose a Business Structure
Your business structure is how the government views and taxes your business. The six business structures are:
Sole Proprietorship

General Partnership

Limited Partnership

C-Corporation

S-Corporation

Limited Liability Company (LLC)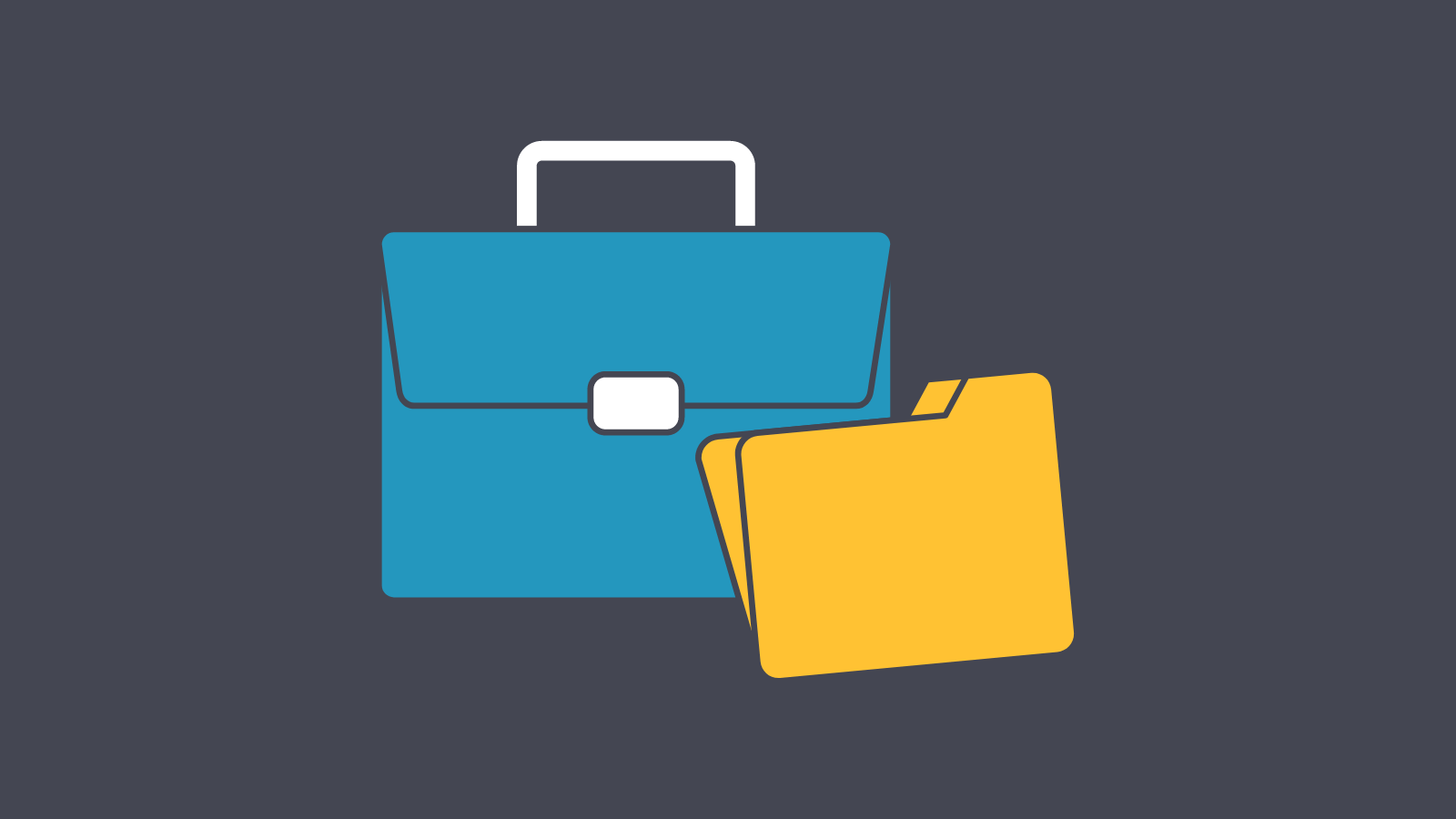 Sole Proprietorship
In a sole proprietorship, one person is responsible for all expenses and debts for the business. Most sole proprietors are freelancers and consultants, but it also works for retail businesses that are owned and operated by one person.
General Partnership
In a general partnership the owners are responsible for all of the business expenses and debts as well. The only difference between a general partnership and a sole proprietorship is the number of people involved in the business.
Limited Partnership
There are two kinds of partners in a limited partnership: general partners and limited partners. General partners are involved in the day to day operation of the business while limited partners are only involved as investors.
Limited Liability Company (LLC)
Forming an LLC allows the owners, partners, and shareholders to limit their personal liability for business expenses and debts while also enjoying the tax benefits of a partnership.
C-Corporation (C-Corp)
Forming a C-Corporation makes the company a separate legal entity from the people who own it. Business operations are decided by shareholders, a board of directors, and officers. Taxes, debts, and liabilities all fall on the business, not the individuals who are involved in it.
S-Corporation (S-Corp)
An S-Corporation is similar to a C-Corporation, except S-Corps don't pay corporate-level taxes.
If you'd like an expert opinion on which business structure is right for you, consult with a business attorney.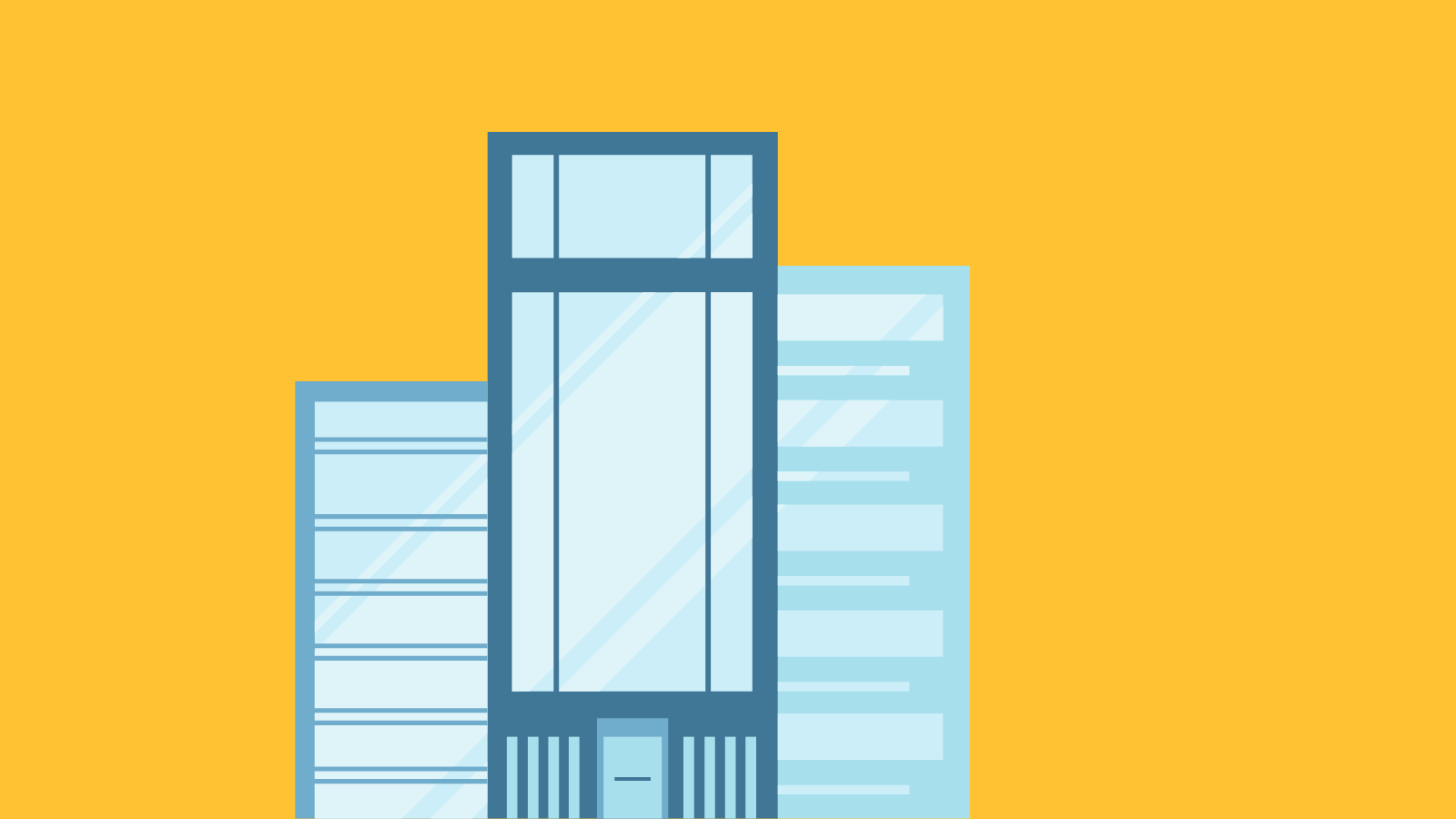 Get Your Store Ready for Launch
Before you go live, take a moment to make sure everything on your site is in order. Make sure:
Your

domain name is set up

properly

Your template and design customizations look good

Your branding is consistent

You have meta tags and alt text

Any URL redirects are working correctly

You have an

SSL certificate

Contact forms

are working

The legal page is set up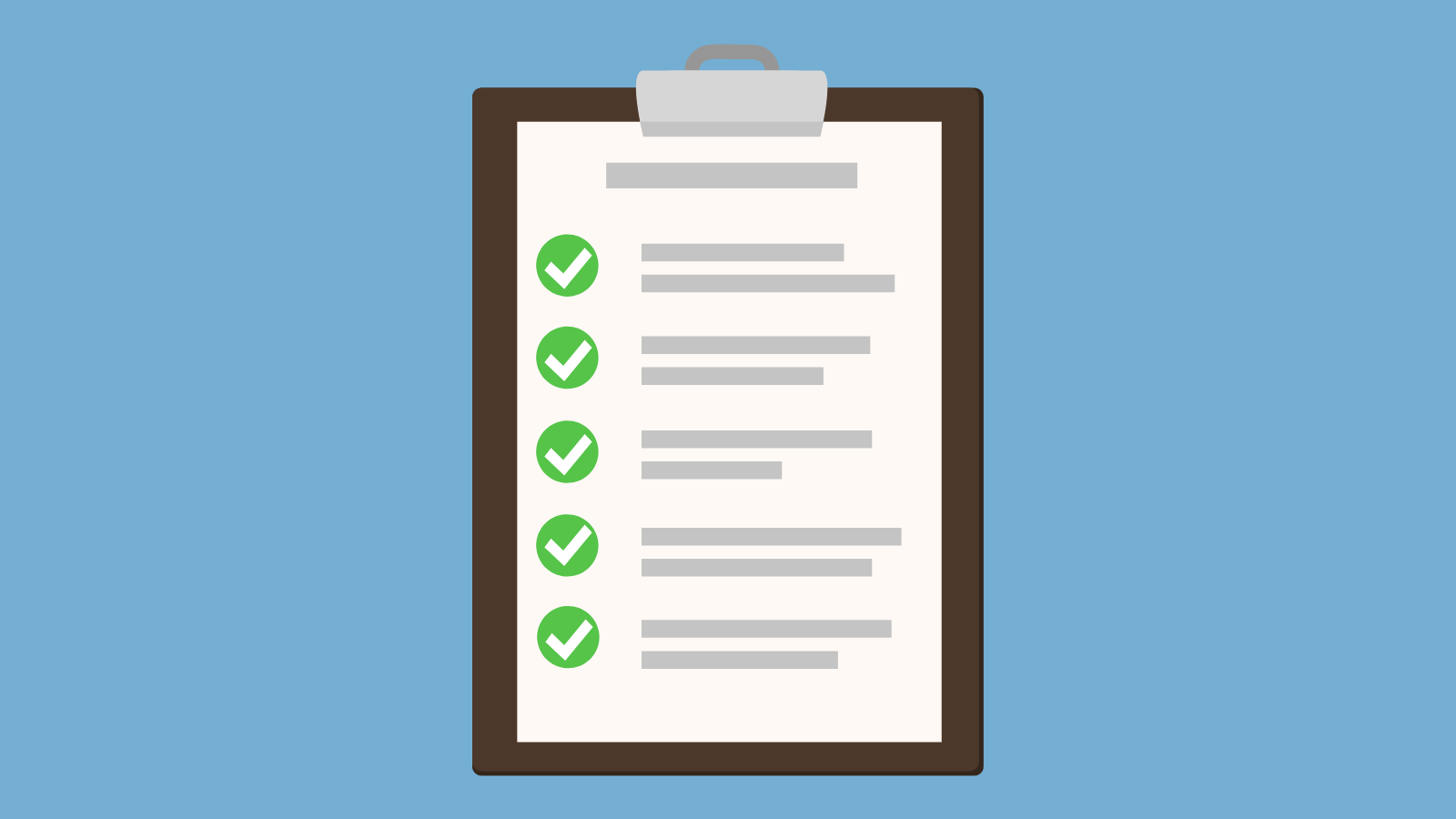 Launch Your Store
Now it's time to go live! This is the beginning of your ecommerce journey! Don't worry if you need to change some things late on. No one's website is perfect the first time around and you'll always learn as you go. Moving forward, pay attention to what works and what doesn't, listen to customer feedback, and track your analytics.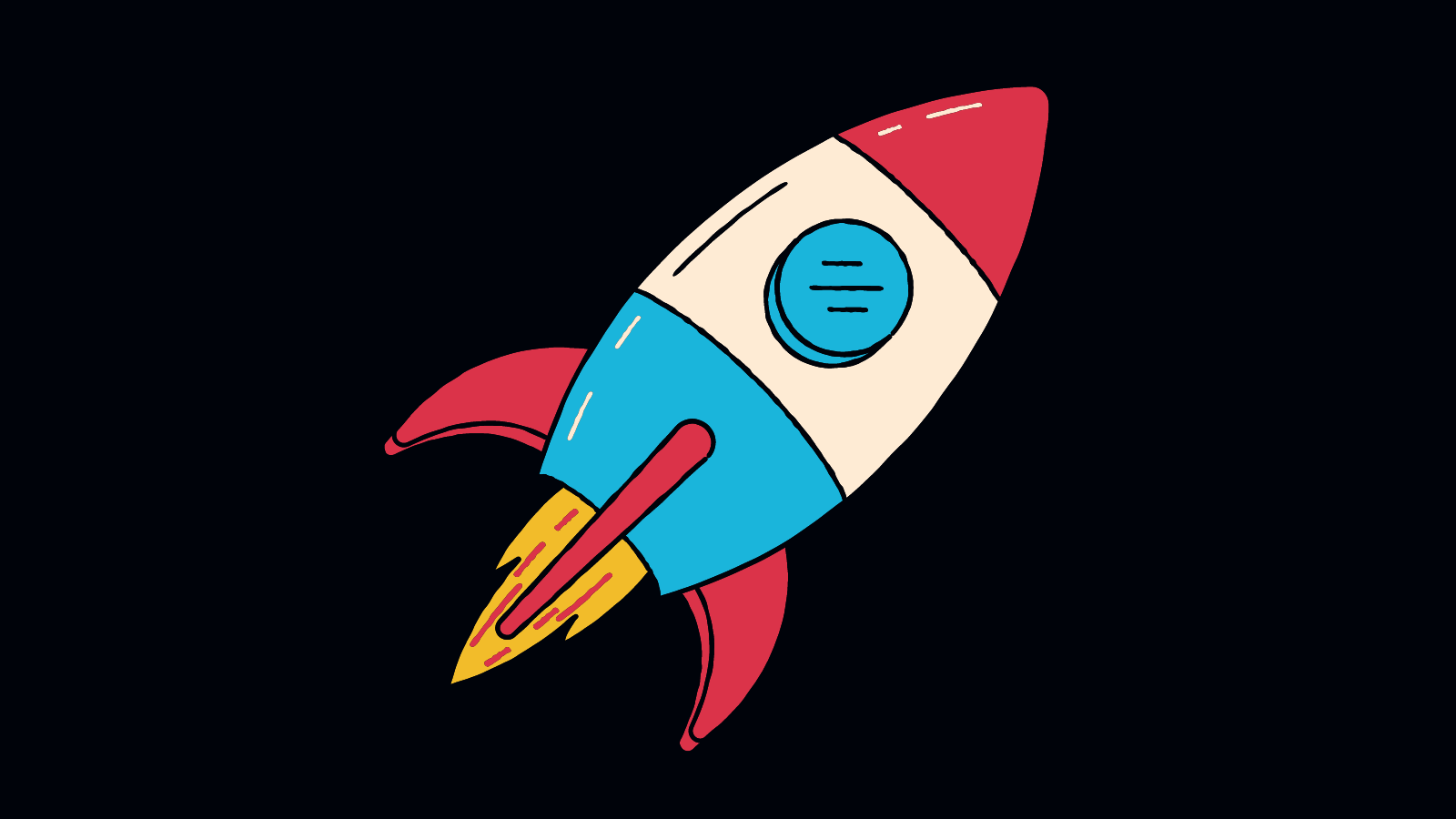 Market Your Store
Once your online store goes live, it's time to get some eyeballs on it! You don't need a big marketing budget to make an impact. There are several organic and paid marketing tools you can use to get.
Organic Marketing Tools
Organic marketing tools are those where you don't have to pay for wider exposure. This doesn't necessarily mean that they're completely free, just that what you pay isn't directly correlated to how many people see your content.
Social Media
Organic social media refers to your unpaid presence on social media platforms. You can use these platforms to share company updates, educate about your products, promote causes that align with your brand values, and anything else that's relevant to your brand and target audience.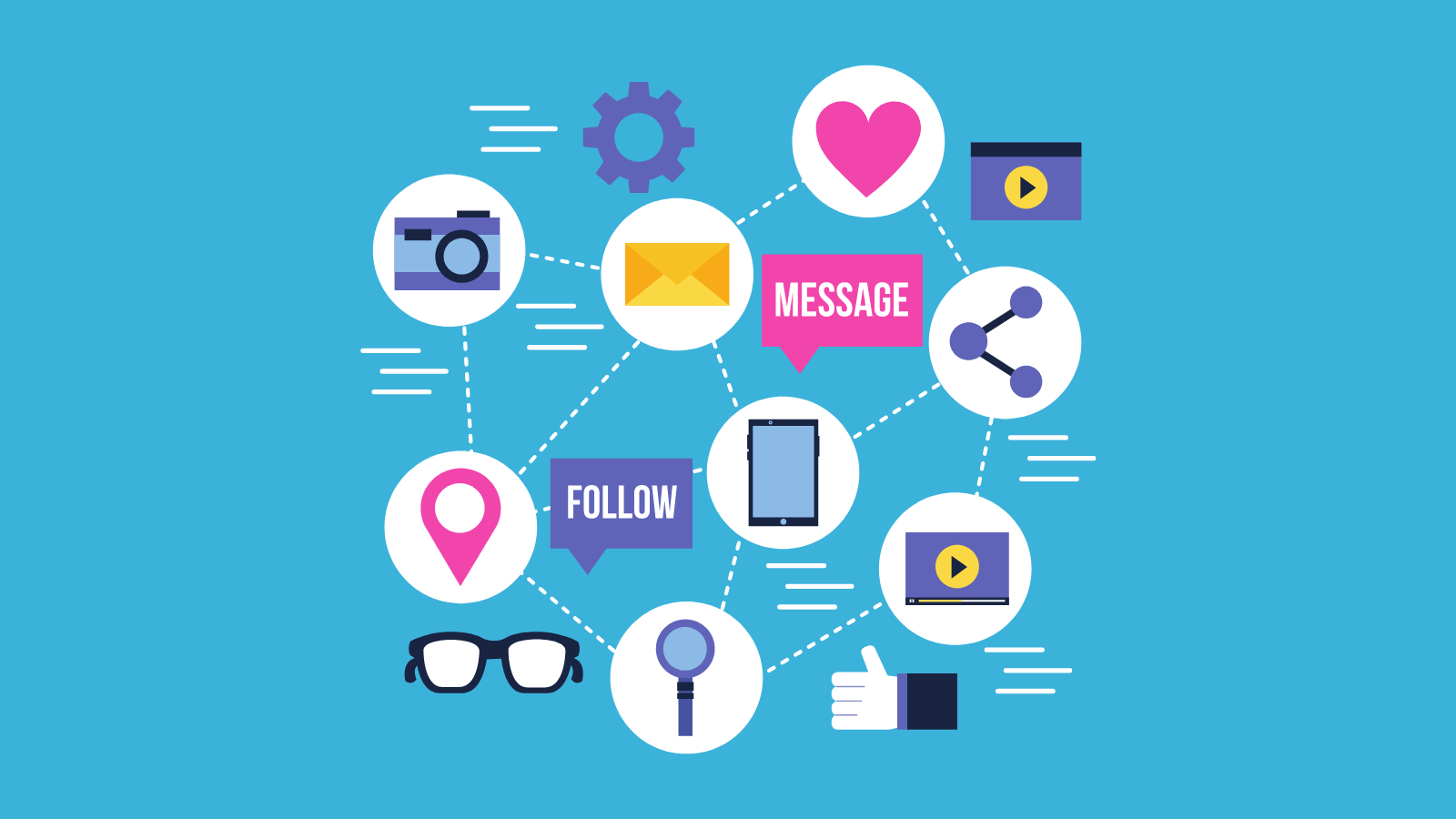 Email Marketing
Email marketing is cost effective, easy to automate, and can reach subscribers directly. An email marketing automation tool can help you segment your email campaigns by interest or stage in the buyer's journey.
The biggest email marketing challenge is building your email list. The general public is concerned about data privacy, so it's important to be careful about when you add website visitors to your mailing list.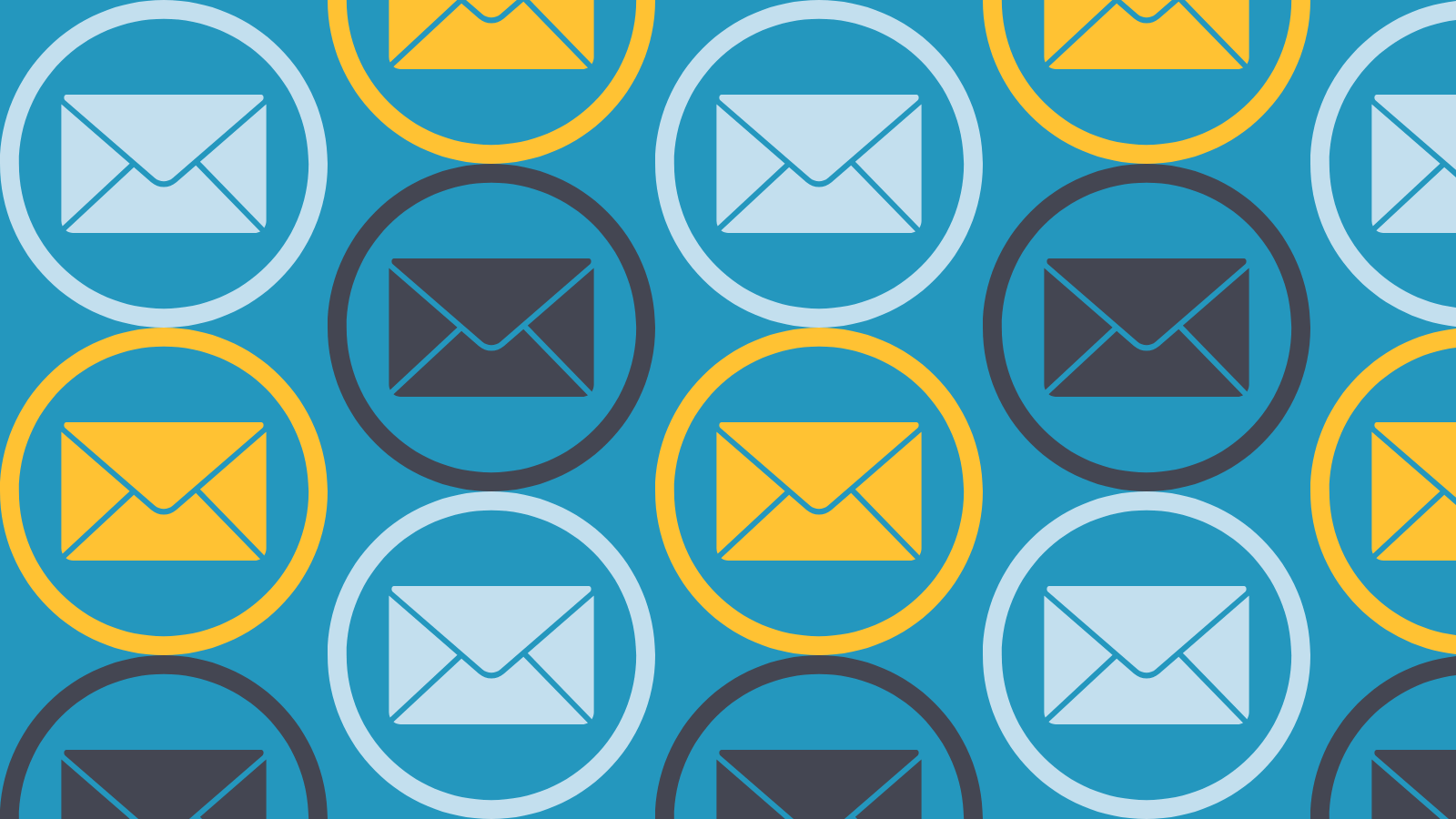 SEO
The ingredients of an effective search engine optimization strategy for your online business include:
Keyword research

Content marketing

Meta titles and meta descriptions

Structuring your content effectively

Internal and external links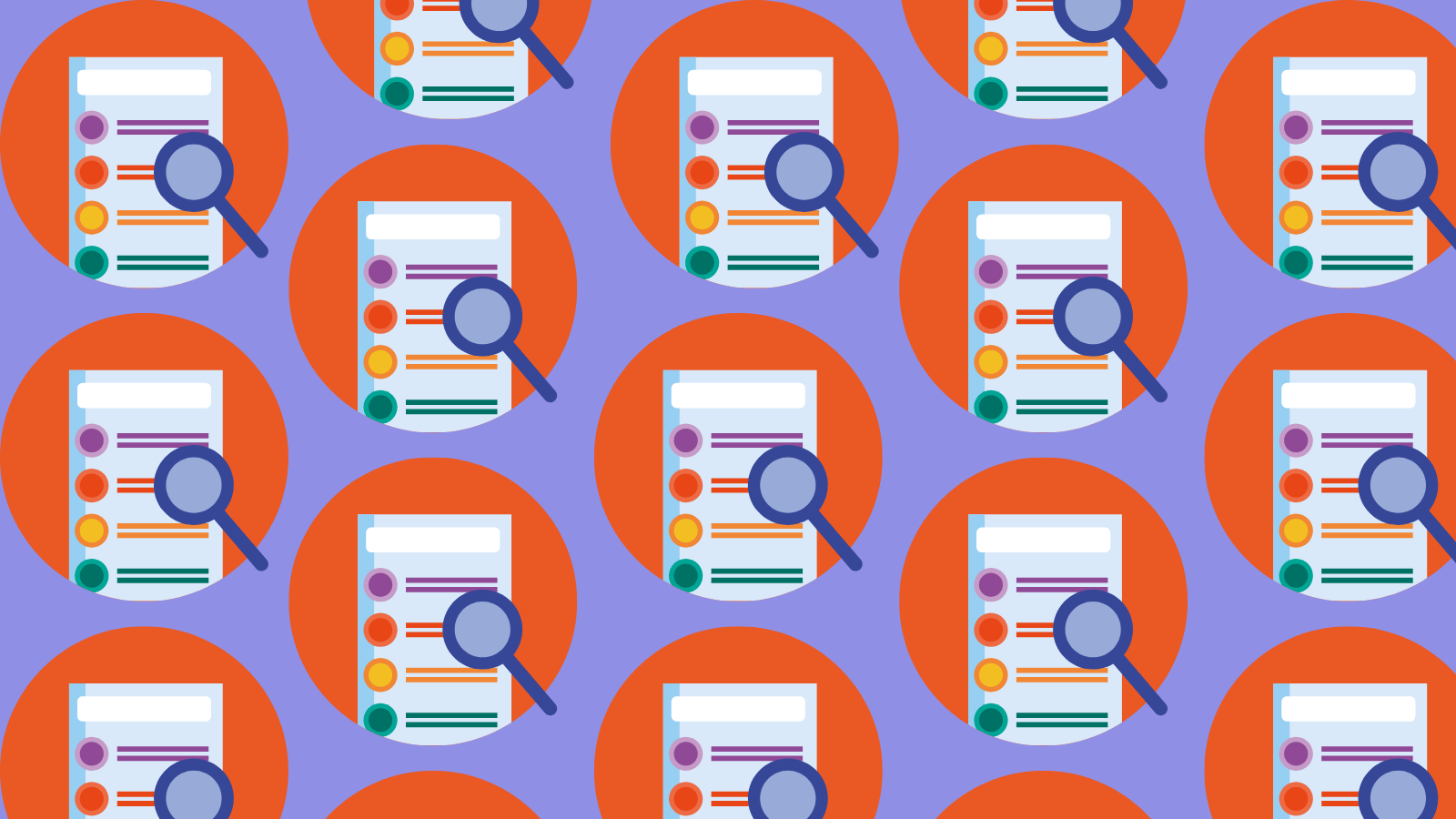 Loyalty Program
Any online business should encourage customer loyalty. Loyal customers boost your profits, improve your brand image, attract new customers, and typically spend more money than one-time customers. Creating a loyalty program for your ecommerce store is easy with third party tools and pays off by keeping your customers coming back for more.
Paid Marketing Tools
With paid marketing tools, you pay more money the wider your reach is.
Social Media Ads
When it comes to promoting ecommerce businesses on social media, organic social reach isn't always enough. Taking out paid social ads can help your reach go further by putting your content in front of the very people in your target audience.
Each social media platform has different ad formats for every marketing goal and place in the buyer's journey. The ad algorithm for Facebook and Instagram is known for its effective targeting and retargeting abilities, which makes them an obvious choice for social ads. However, you may also want to take out ads in TikTok, Snapchat, Pinterest, LinkedIn, and others if that's where your audience is. Paid Search Ads
There are three different ways you can pay for more exposure on Google search results:
Pay-per-click (PPC) ads

Google Shopping ads

Display ad campaigns
Pay-Per-Click (PPC) Ads
You've probably seen PPC ads the last time you searched for something on Google. They appear on the top of the search engine results page with the word AD in bold lettering. Using them as a business is basically paying to be the first thing people see when they search a keyword.
Google Shopping Ads
Google shopping is a free service where companies can list their entire product catalog with images and prices to directly capture high-intent shoppers. You can also pay to get your products to the top of those results.
Display Ad Campaigns
Display ad campaigns are banner ads that are shown on other sites based on search and browsing behavior. For example, a potential customer might search for "makeup brush set" and see an ad for a makeup brush set when they read the news later that day.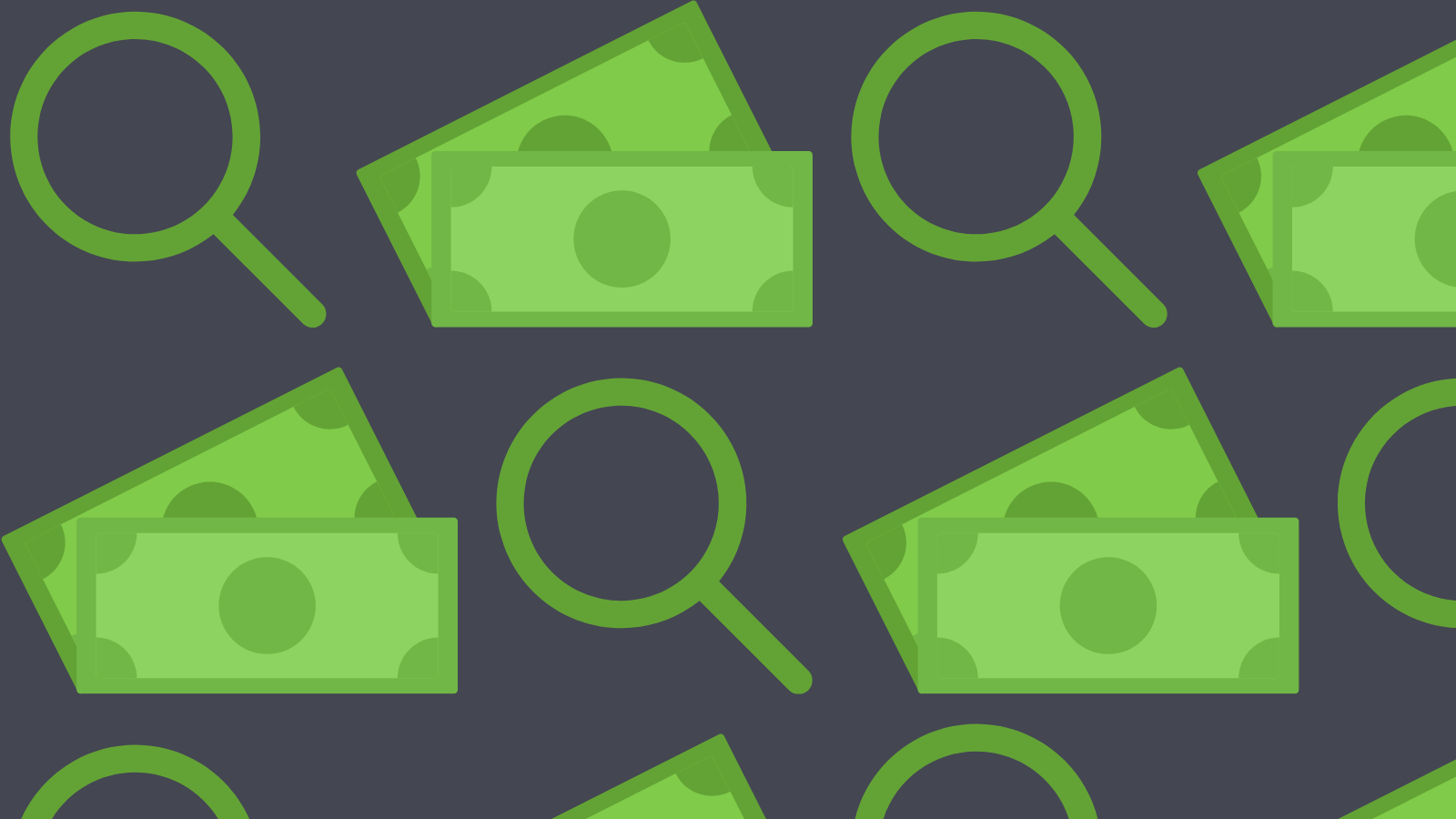 Influencer Marketing
Influencer marketing is the process of paying people with large social media followings to promote your products. Influencer marketing campaigns can help you reach your target audience and enhance your brand image by selling your products as part of a lifestyle.
You don't have to, and you shouldn't, try to get a big name right away. Micro-influencers, those with fewer than 50,000 followers, often drive more conversions for small businesses because they're more focused on their niche.

How Sav Can Help
Here at Sav, we know that launching your website is only the beginning of your online small business journey. We're here to help you succeed in ecommerce long after you've clicked "publish." That's why our website builder includes:
Google Analytics Integration

Share Products on Social Media

Automated Advertising at

Google Shopping
Advanced and unlimited plans also include:
Sell on

Amazon

Abandoned Cart Recovery

Remarketing with Google Analytics