If you have a pithy sense of humor and a good eye for design, starting an online T-shirt business might be the right side hustle for you. With the right providers, an online store, and a little self-promotion, you can start selling custom T-shirts in no time.
Design T-Shirts
The first step to creating a successful T-shirt business is to design the shirts. If you're even thinking about doing this in the first place, you've probably got some shirt ideas. But brainstorm some more slogans and design ideas to get a good variety.
Evergreen topics
Evergreen topics are important for the long game.
Trending topics
To get ideas for trending topics, look at the best sellers on popular ecommerce platforms.
Seasonal topics
Seasonal topics are a great way to build up anticipation and demand for your products.
The slogan isn't the only thing to keep in mind. Good fonts and graphic design go a long way.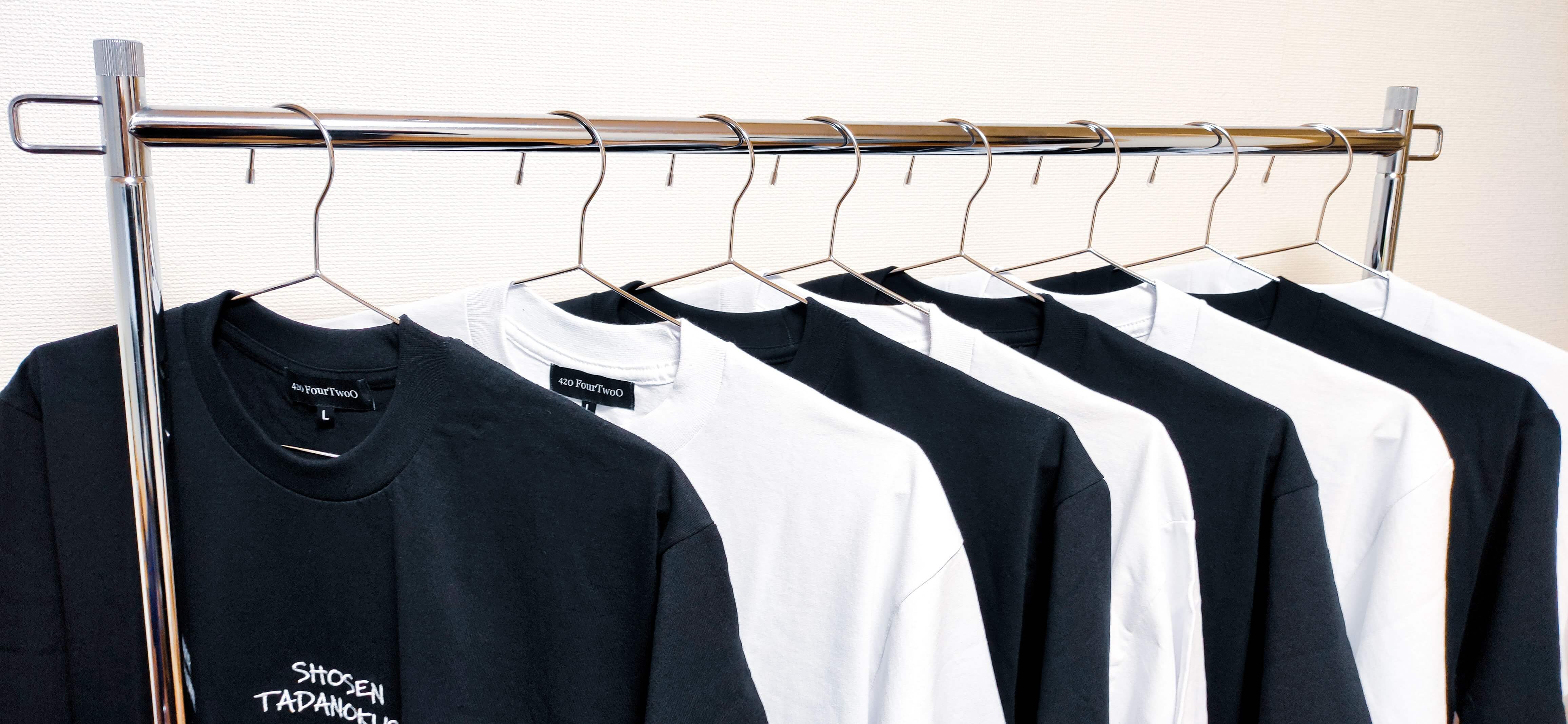 Decide Where to Sell Your T-Shirts
The next step is to choose a marketplace and/or print on demand provider. That is, unless you have the screen printing skills and equipment to print them yourself and the warehouse space to store inventory. These providers make selling T-shirts and other merchandise online as easy as uploading your designs and promoting them. With print on demand providers, upfront costs are minimal and you have a lot of help. And they're not just for T-shirts! Here are a few other products you can sell with these services:
| | | | | |
| --- | --- | --- | --- | --- |
| T-shirts | Hoodies | Mugs | Towels | Phone cases |
| Notebooks | Stickers | Bags | Posters | Shoes |
| Pants and Leggings | Jackets | Blankets | Pillows | Jewelry |
| Watches | Wall Art | Bags | Water Bottles | Face Masks |
The site formerly known as Teespring has branched out to a wider variety of products and changed their name to reflect that.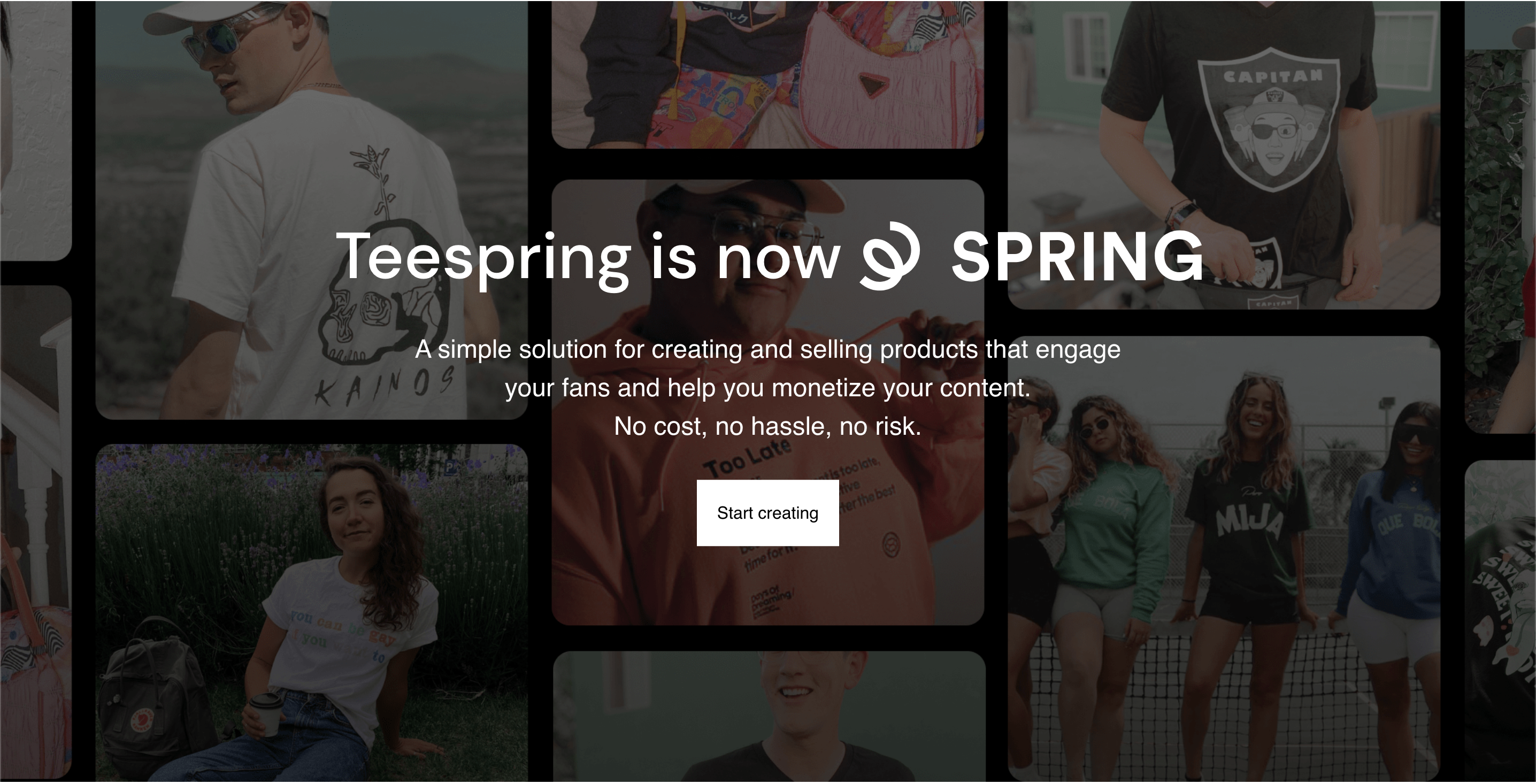 Zazzle's marketplace draws 30 million visitors per month and offers more than 1300 products. It stands apart from other marketplaces for its range of customization options.
CafePress is an affordable print on demand marketplace option. You can sell on their marketplace for free and connect to your own website for $5-$10 per month.

Printful is a popular print on demand site for clothing because they have a wide selection of high-quality products and brands. They also offer multiple clothing printing techniques including direct to garment, cut and sew, and embroidery. Their mockup generator is another popular feature.
Redbubble is a popular provider and marketplace. They offer 70 products and an international customer base.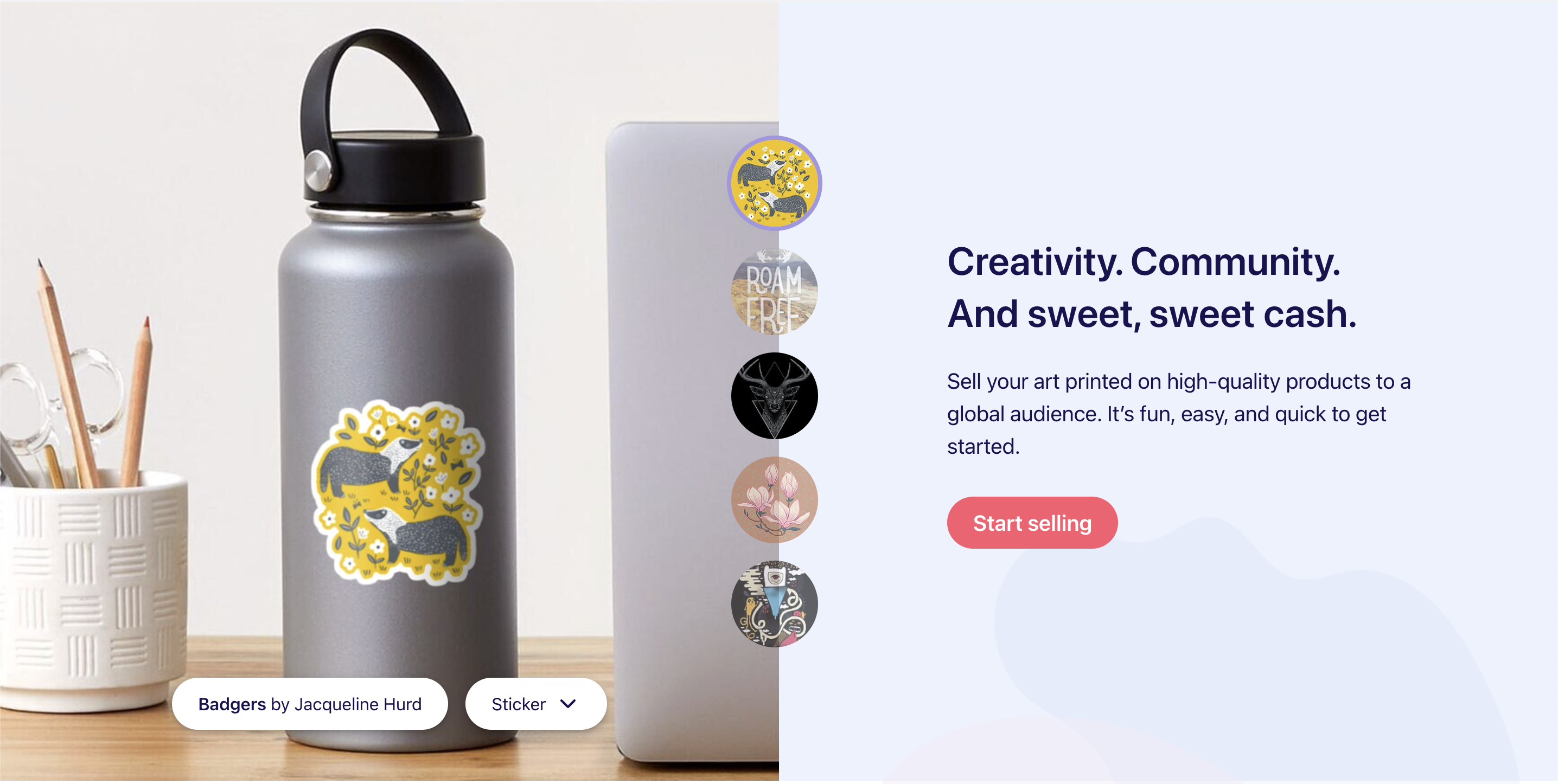 TeePublic is a popular print on demand marketplace with two selling options. The first is uploading your designs and making a commission. The second is becoming a partner and opening a merch store. As a merch store owner, you can feature existing designs from other artists.
Society6 emphasizes the art and the artist more than most print on demand marketplaces. Their product offerings, including several wall art options, fit their artsy image.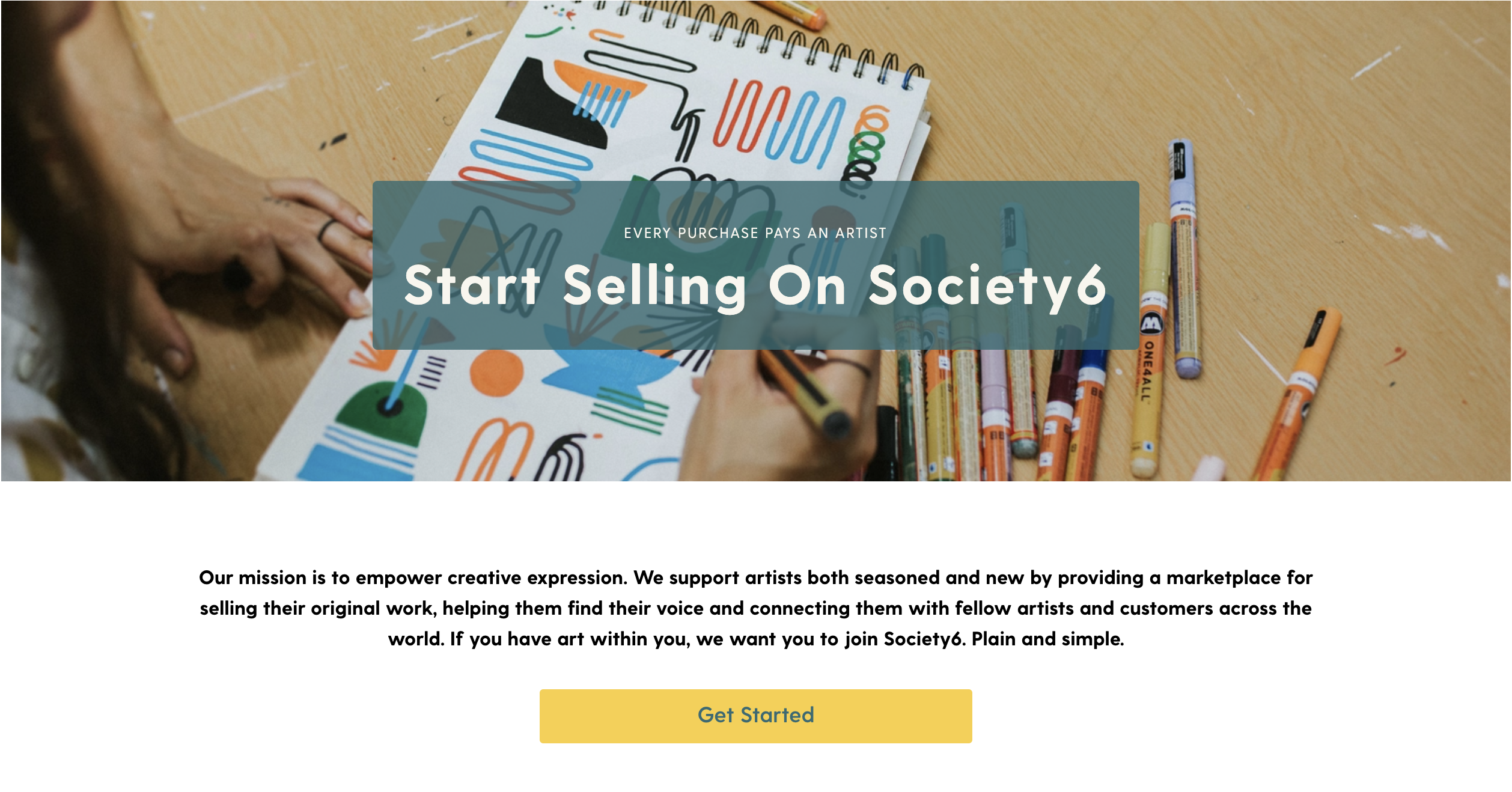 Printify is a popular print on demand supplier because they offer some white label products like jewelry, water bottles, and clocks. It has free and premium membership options. The premium membership costs $29 per month and gives users 20% off all products. It's worth considering to improve your profit margins.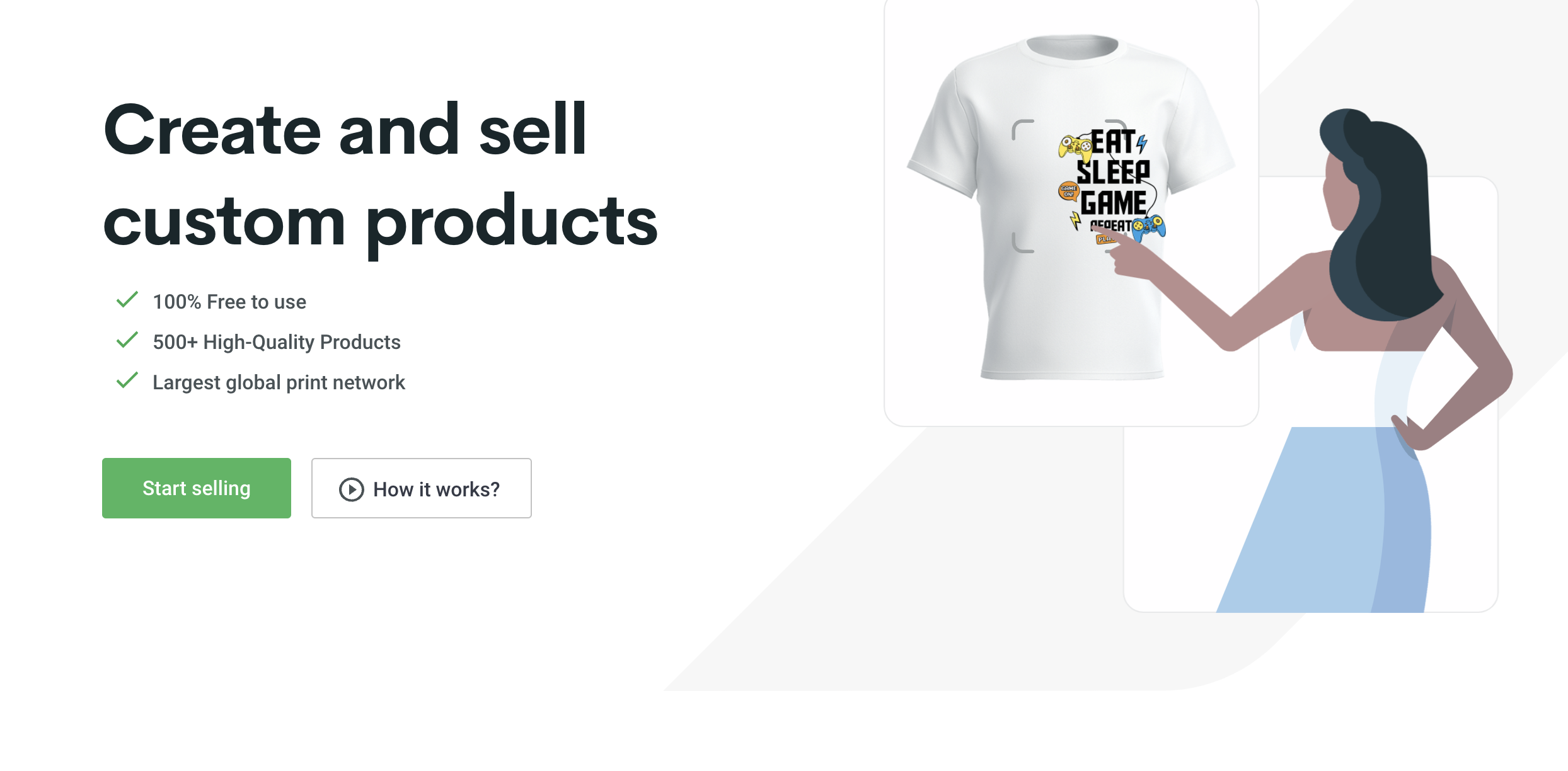 Gelato is a truly global company with over 100 partners in 30 countries. They deliver products to over 200 countries. This makes their 72 hour turnaround time even more impressive.

France-based T-Pop is the most popular print on demand company in Europe. They're also known for their environmentally friendly practices including plastic-free packaging and packing slips printed on 100% recycled paper.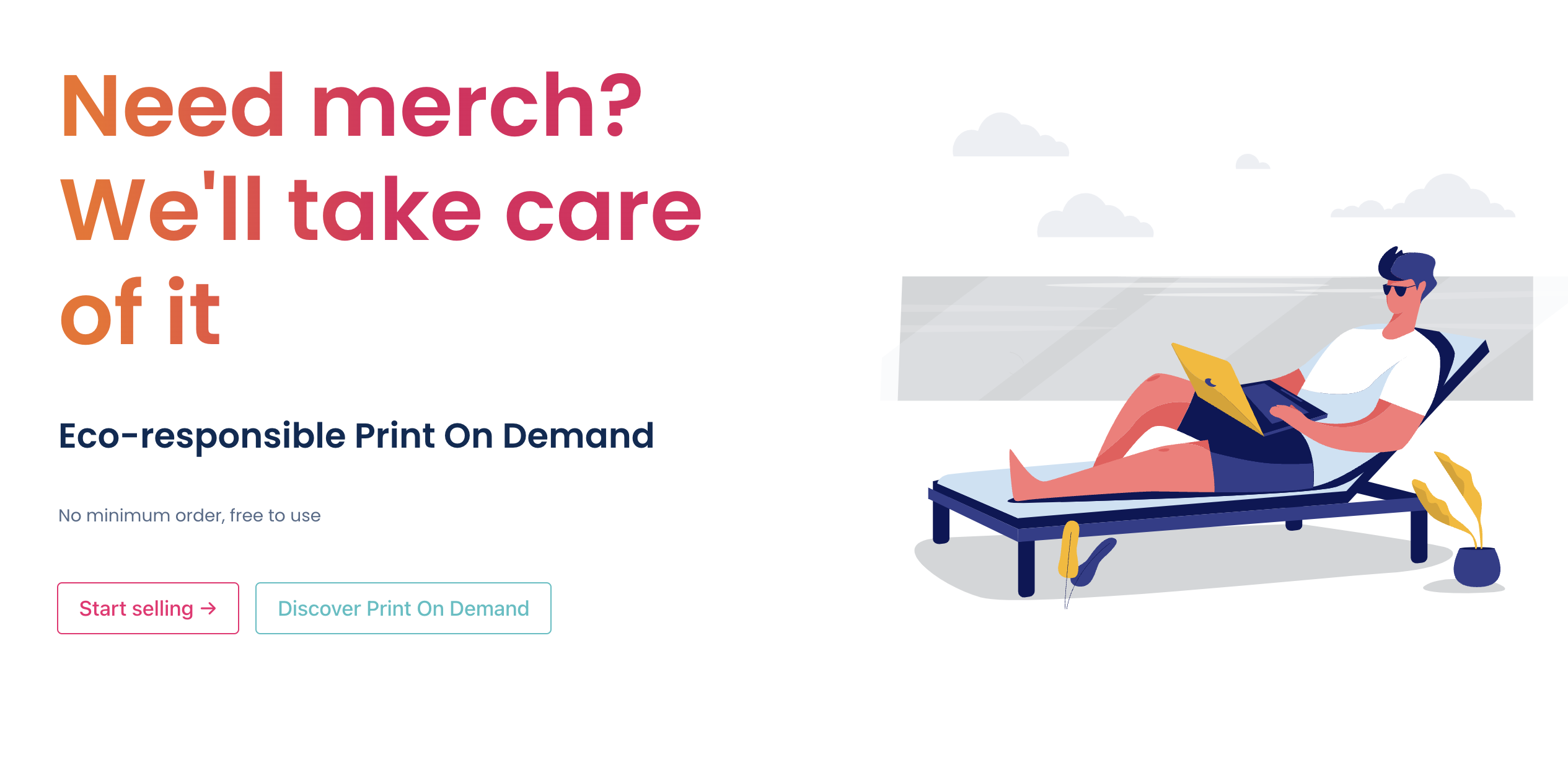 Gooten is a great choice if a variety of products is your priority. They offer everything from T-shirts to dog beds. They use several vendors and dropshippers from across the globe to achieve this variety. This makes the product quality inconsistent, but it also keeps the prices low.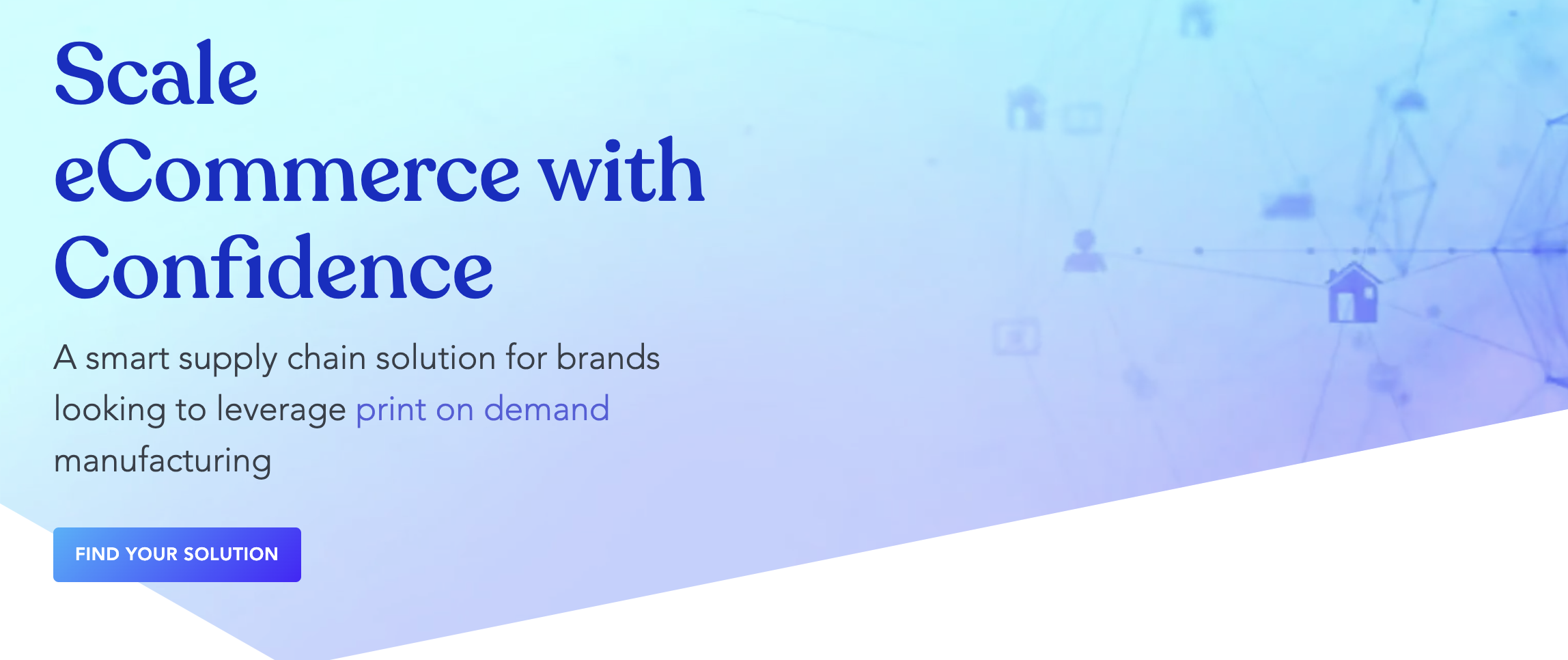 Teelaunch has a wide selection of products and printing method options. They allow users to sell their products directly on Etsy and Amazon and are one of the print on demand providers that provide item personalization for customers.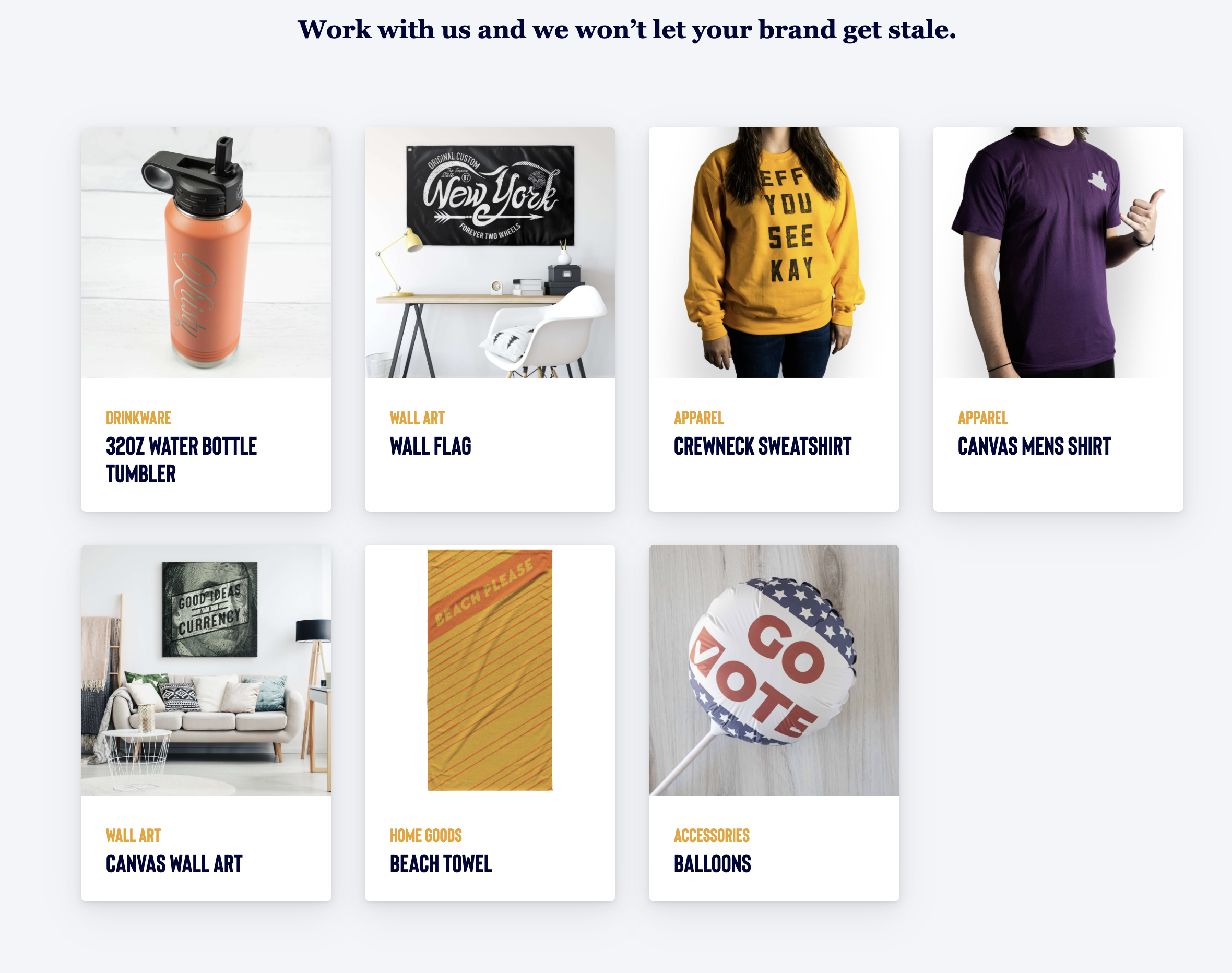 Merch is Amazon's print on demand service. It's popular for beginners because they take care of both fulfillment and customer service.

Etsy is a popular marketplace for artists to sell their creations. They are not a POD provider and they don't provide customer service, but they take a smaller cut than Amazon and have a dedicated following as a platform.

Set Up Shop Online
Many people exclusively sell their print on demand products on the platform shop. Others use Etsy or Amazon to sell theirs. Those are all fine choices for getting your products in front of more eyes, but creating your own branded website for your store has benefits for growing your business.
Your own website gives you more control of the look and user experience of your storefront than marketplaces do. It also makes it easier to stay connected to customers that are loyal to your brand and not the marketplace where you sell it. Email lists, social media profiles, and remarketing campaigns all need to lead back to a website.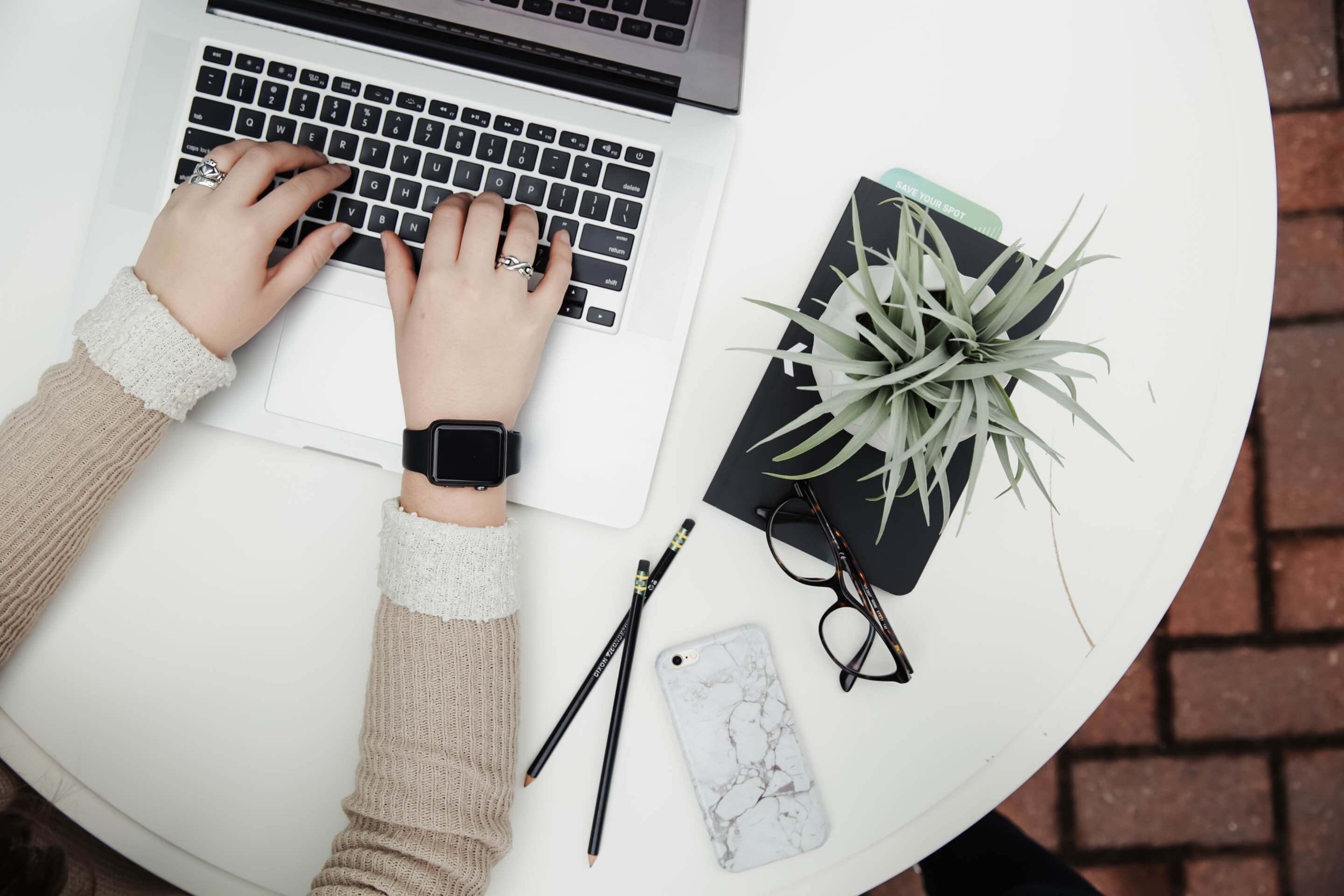 Fill Out Your Listings
Every product listing should include the following:
| | | |
| --- | --- | --- |
| Price | Photos | Product descriptions |
| Add to Cart button | Sizing | Variants |
Market Your Shop
Once you've created your shirts and your website, it's time to get some eyeballs on it. Fortunately, you don't need expensive billboards and a robust marketing staff to do that. Here are some places to start:
Optimize for Search Engines
Use search engine optimization (SEO) to get your website higher up on the Google Search Engine Results Page. Some great places to use SEO keywords include
Product descriptions
Image alt text
Titles
Meta descriptions
Content marketing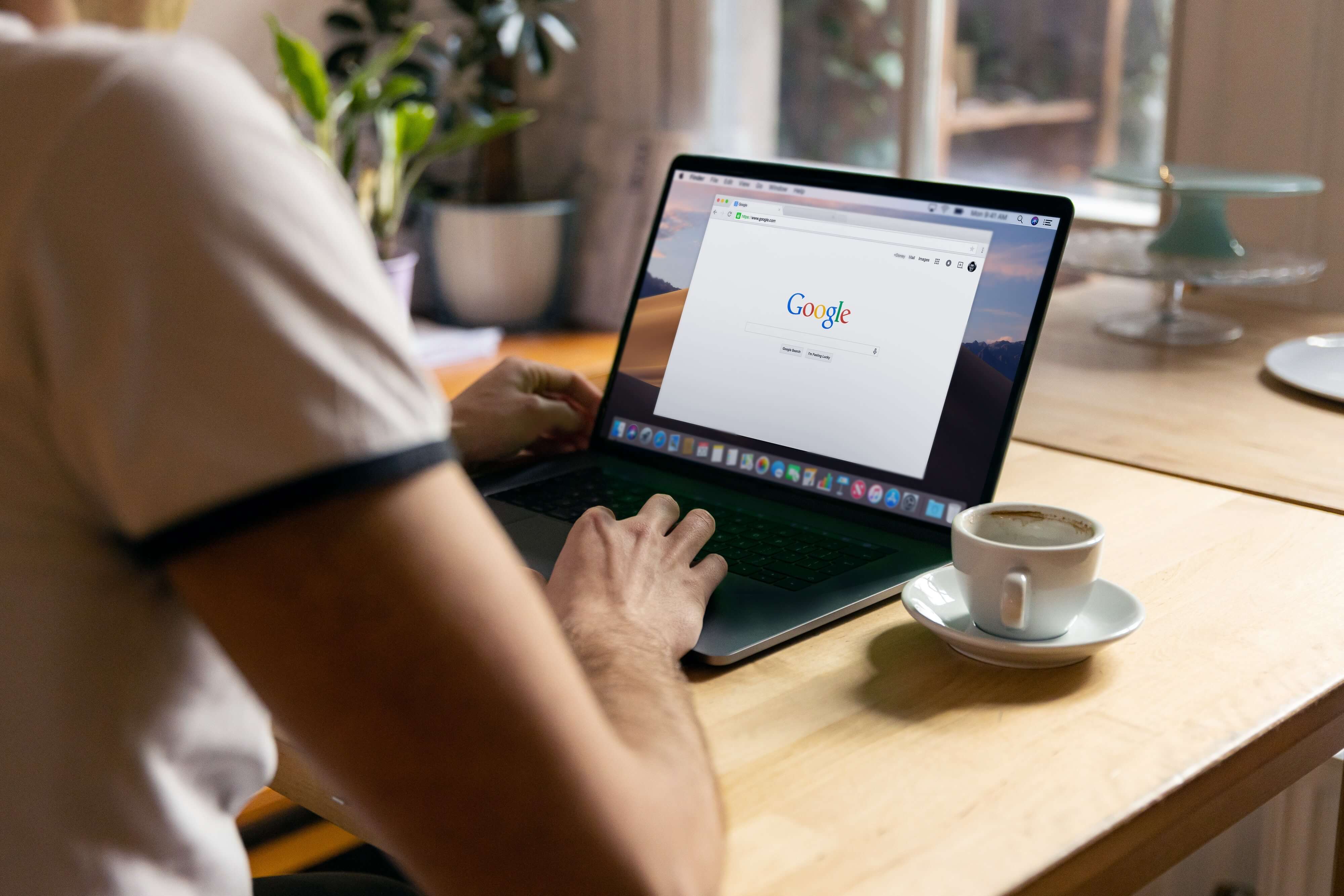 Get on Social Media
Social Media gives small businesses a chance to compete with the big dogs. Between paid ads and a strong organic social media presence, it's the way to get a following in your niche.
Send Designs to Influencers
Collaborating with influencers who are relevant to your niche and active on the social media platforms you use is a great way to get your T-shirt designs out there to your target audience.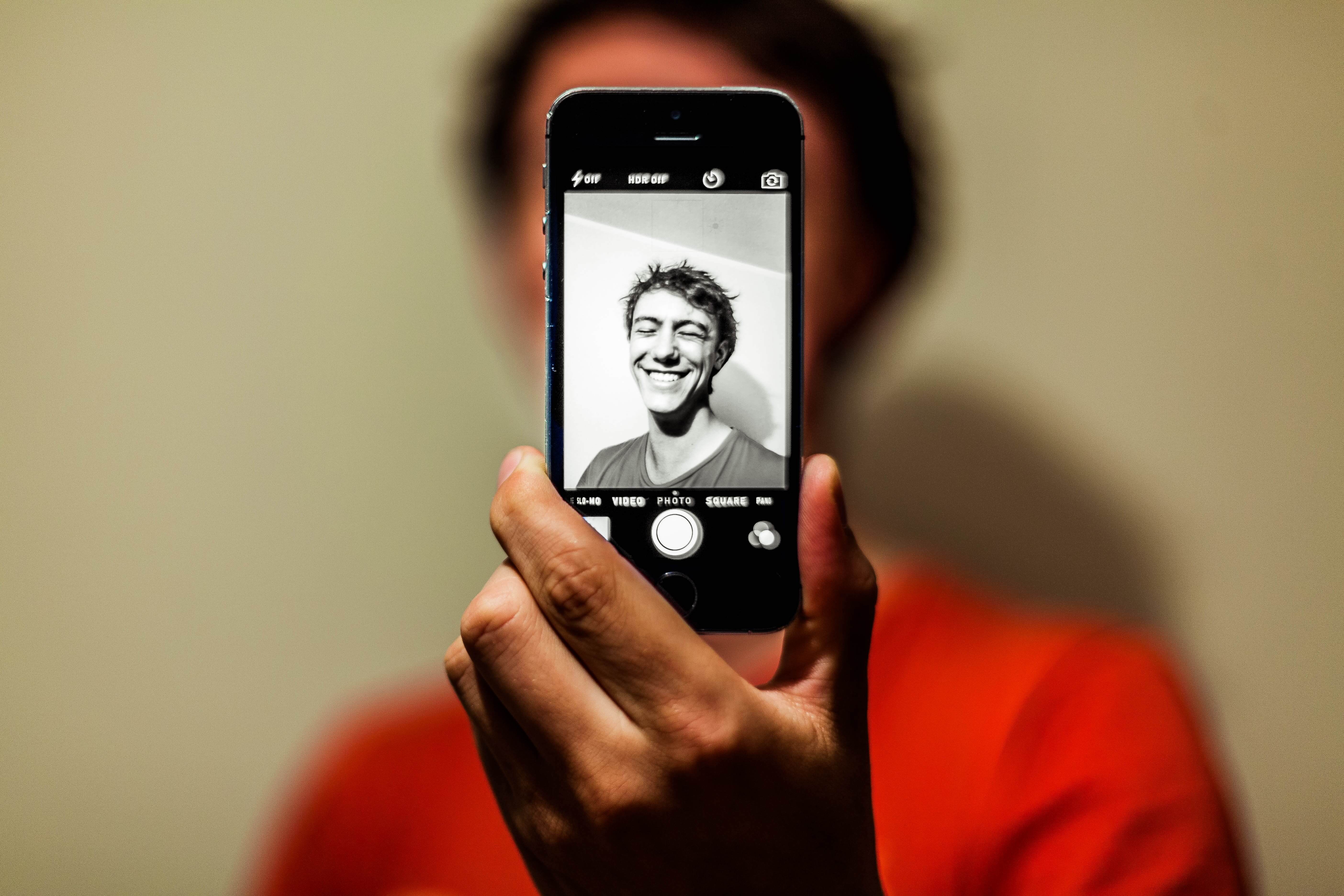 Get Reviews
Word of mouth promotion is a powerful sales driver. Displaying positive reviews on your website and social media accounts lets the world know that your T-shirts are good from someone other than yourself.
Don't Give Up
Building a successful business takes time. If you're not making a lot of money selling T-shirts online overnight, that doesn't mean you're a failure. Learn as you go. Keep what works and change what doesn't work.
How Sav Can Help
Here at Sav, we're dedicated to helping creators and business owners elevate their passion online. That starts with your own ecommerce website. Whether you're selling T-shirts or anything else, we make it easy to build and manage your website. Find out how today!