Web design is more than just making a website pretty. It's a key component of your online presence. Good web design is also about making a website user friendly and easy to navigate, getting more eyes on your business, and establishing a brand. If you're a small business on a budget, you can still create an appealing website from the homepage to the contact page to the testimonials page without hiring a professional to do it for you. Just follow these web design tips and you'll be on your way.
Why Is Website Design Important?
Sets the First Impression
Your website is the online welcome mat for your business. People will make judgements about your products and services based on the quality of your website. An appealing, user-friendly website goes a long way to creating a positive user experience, which in turn will lead to a positive impression of your business.
Improves SEO
One of the less obvious digital marketing benefits of good small business website design is improved search engine optimization. When search engines crawl a website, they expect certain information to be in certain places because they're robots. Following SEO-friendly design standards will make sure the algorithms know where to place your website on the results page.
Builds Trust
It only takes a few seconds for website visitors to make a judgement about the quality of your business based on your website. If they see an outdated, ugly design, these visitors may assume that your business isn't legitimate or trustworthy. This is especially important if your website collects payment information. You can't look like a scam and ask for people's credit card numbers.
Helps You Keep Up With Competitors
Your website might make the difference between a visitor choosing you or one of your competitors. If someone else who provides products and services similar to yours.
Creates Brand Consistency
Design tells visitors what your brand is. The theme, colors, fonts, images, and other design elements on your small business website all send a message to your potential customers about what kind of company you are. If you want people to associate your business with serenity and relaxation, soft colors, pictures of nature, and that bridesmaid font would make sense. If you want people to think of your business as energetic and cool, contrasting colors, eye-popping graphics, and bold fonts would do the job.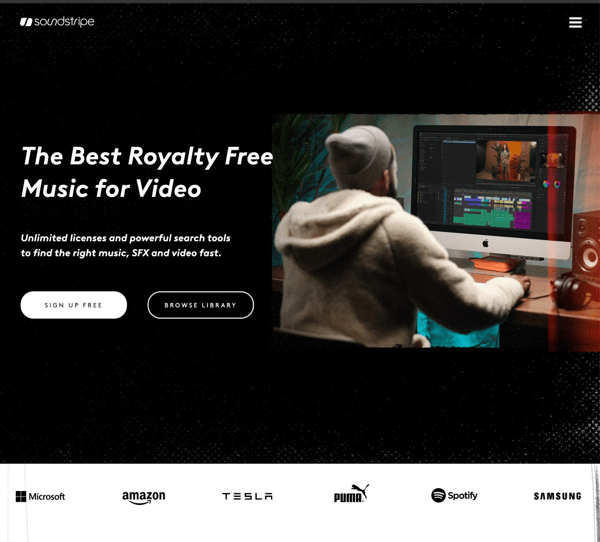 Soundstripe's homepage makes a great first impression by letting the viewer know what they are right away. Their copy is simple, yet thoroughly explanatory. The image and the white text on a black background convey "cool" without trying too hard. Including the logos of companies they work with sends the message that they are a trustworthy and high-quality company.
Color Schemes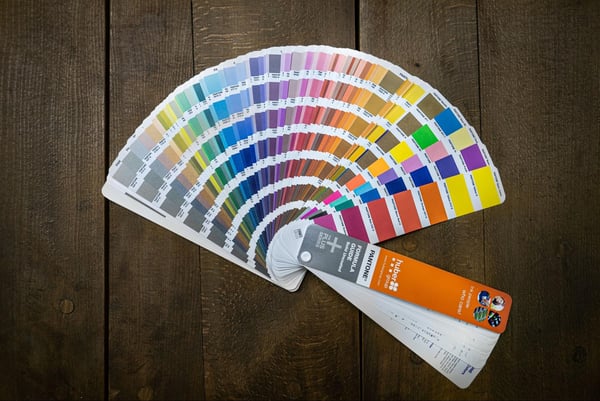 Colors convey a message. Here are some color associations that are common in the United States.
Red:


Speed
Urgency
Energy
Passion
Elevated Heart Rate

Blue

Green


Wealth
Health
Nature
Relaxing

Yellow


Warmth
Positivity
Youth
Optimism
Attention-grabbing

Orange


Optimism
Happiness
Aggression
Action

Pink


Creativity
Exuberance
Romance

Purple


Creativity
Wisdom
Confidence
Soothing

Black

Text and Fonts
Make your headlines bigger than the body text so they stand out.
For the sake of readability, choose a standard font.
Headlines are a great place to add color, but keep body text neutral
Body text should be no smaller than a 14 point font.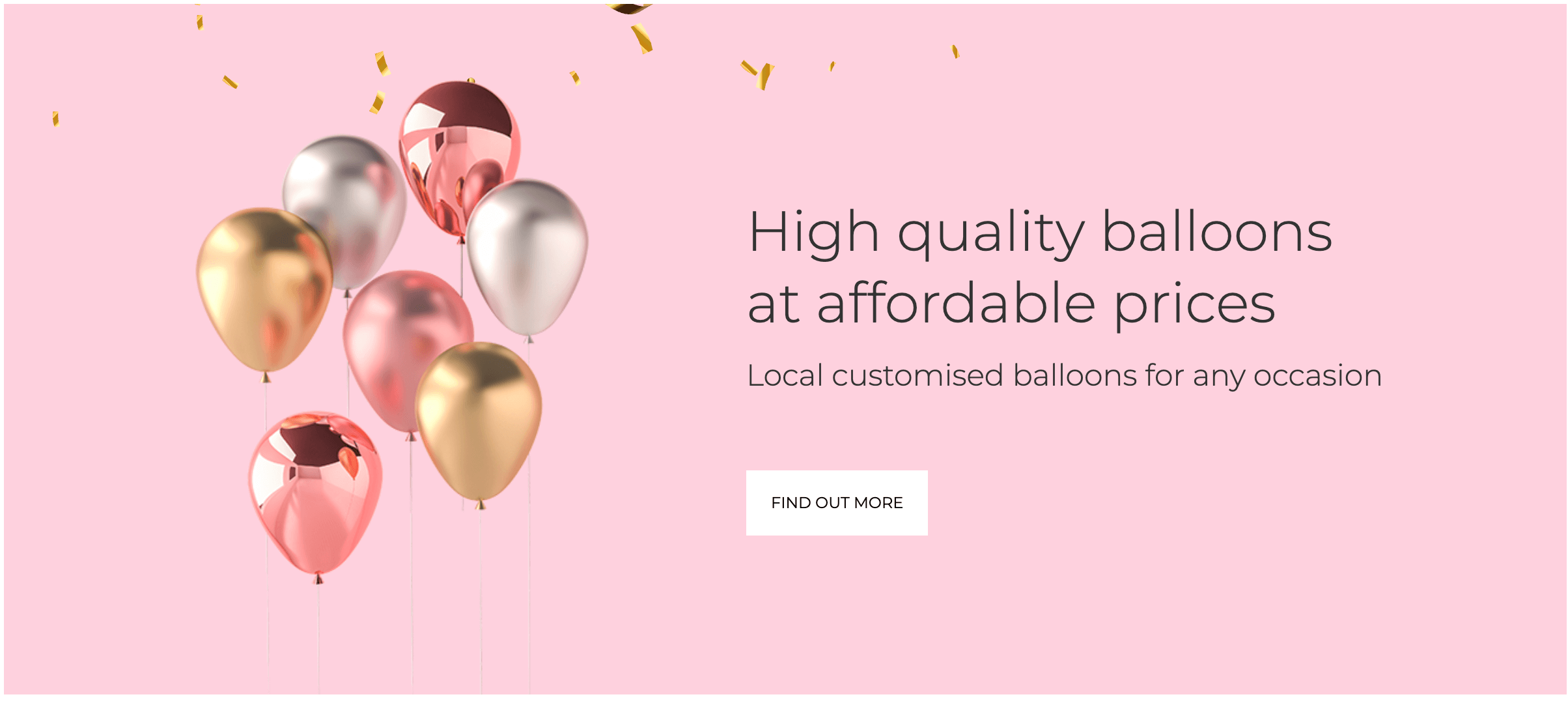 The Balloon Queen is a great example of using color and text to communicate what their brand is about. The pink background and metallic colored balloons convey joyful, feminine elegance. The text is readable and pleasing to the eye. The home page is decorative without being too much, which is perfect for a decor company.
Image Design
Websites are a visual medium. Images draw visitors in, help them make informed purchase decisions, and break up the blocks of text. Get the most out of your image usage by:
Choosing images that serve a purpose and are consistent with the rest of your design
Using original photos whenever possible
Using high-definition images
Cropping your photos
Keeping files small
Using keywords and links in the space under images and graphics
Know Your Story
Your website's About Page is an opportunity to establish a narrative about your business. Make your visuals tell your brand's story just as much as the words do by choosing visual elements that are consistent with your message.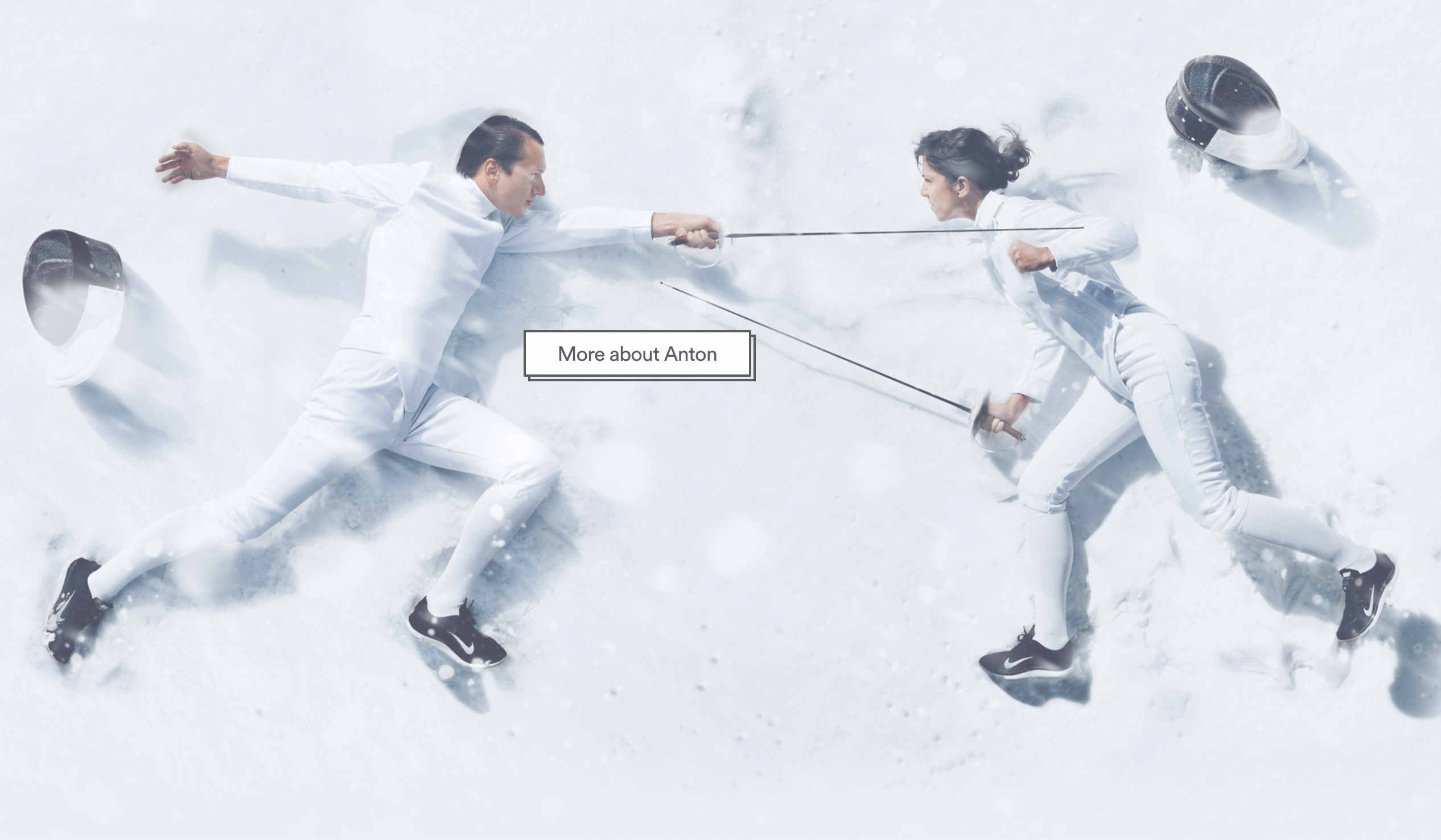 Design duo Anton and Irene's About Page uses short yet thorough text, striking visuals, and personality to communicate their story to potential clients.
Declutter
Any great website should be clean and sleek. Everything on the screen should be there for a reason. That means don't add pictures just for the sake of adding pictures. Ask yourself what purpose they serve. Similarly, keep your copy clear and concise.
Don't be afraid of white space. Sure, you don't want your website to look empty, but the right amount of space can create a clean, high value look.
Easy Navigation
When someone visits a website, they usually have a goal. It could be to make a purchase, find out information, or contact the owner of the business. Whatever that goal is, you want to make it as easy as possible for the user to accomplish it.

Gotham Greens does a great job of creating a clean, sleek website that is easy to navigate with their minimalist copy, large and readable font, scrollable homepage, and carefully selected images that do the talking when words can't.
All kinds of people use the internet. That includes people with disabilities that make navigating some websites more challenging. Here are some steps you can take to ensure that your website's user experience is accessible:
Use alt text on all images
Allow Users to Enlarge Font Sizes
Use High Contrast
Add Keyboard Navigation
Include Closed Captions on Videos
Use Descriptive URLs
Avoid Tables
Test your site's ADA compliance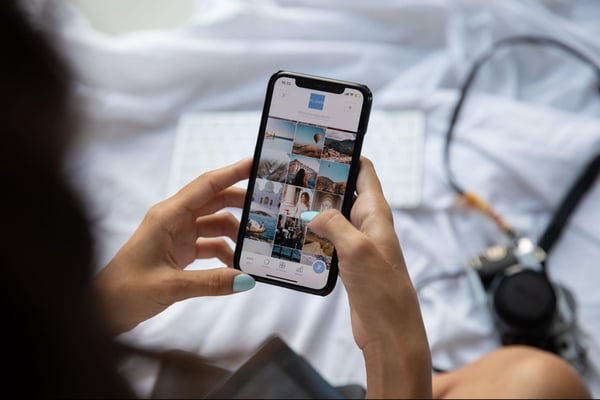 The user experience of people who visit your website on mobile devices is just as important as it is for desktop visitors. Here are a few design steps you can take to ensure a positive website experience regardless of the visiting device.
Integrate responsive design
Responsive website templates modify the content of your website to the size of the screen that is displaying it. All Sav templates are responsive.
Prioritize fast load times
Mobile devices typically load content more slowly than computers. Prioritizing loading speed for your website will stop that from being a problem.
Optimize images
Images can take forever to load. Use them wisely.
Host videos on a third party
Videos load faster if they are hosted on a third party and embedded into your site than they do if they are uploaded directly.
Eliminate Pop-Ups
No one wants to zoom in to click on a tiny little X. Unless the popup contains vital information for the function of your site, get rid of it.
Clearly Display Your Contact Information
No matter how well you've designed your website, people will always have questions. This is why they need to be able to easily contact you. Make sure that your contact page clearly displays:
your

location

mailing address
business hours
business phone number
all relevant email addresses
all social media links
virtual chat
Adding an opt-in contact form that connects to your email marketing list and adding social media buttons are great ways to encourage visitors to get in touch with you and get the latest news on your business.
Call to Action (CTA) Buttons
Calls to action are an important part of every website. They can either lead to a landing page or to another page of the website. Aim to include at least one on every webpage to prompt visitors to take the next step you want them to take.
What your CTAs look like and where you place them makes a difference. Making the buttons red or orange makes them stand out and convey a sense of urgency. When you write the copy, keep it short but frame it in terms of how clicking the button benefits the user.
If you can, place one above the fold so people see it right away and one at the bottom of the page to instruct them on the next step to take once they're done reading it.
Keep it Consistent
For the sake of consistency and predictability, your website should have the same layout, color scheme, and fonts on every page. Website builder templates make this easy. To keep your branding cohesive, all of your social media platforms, content marketing, business cards, and ads should be consistent with the aesthetics of your website.
Get a Memorable Domain Name
Your domain name is an important component to marketing your business. It's the first component of your website that people see. Here are the traits that make a domain business card-ready:
Short
Memorable
Easy to type
Relevant to your business and geographic area
Free of numbers and hyphens
Why Trust Sav With Your Website Design?
Sav is a growing business dedicated to empowering entrepreneurs, startups, and creators to succeed online. Whether you're buying the perfect custom domain name, choosing the perfect template, perfecting your website, or going live and managing the online presence of your business, we're with you at every step of building your beautiful website. Start your free trial to get started.