Whether you're starting a new ecommerce business or expanding a pre-existing one, what products to sell online is an important decision. How do you make the right one? Don't worry! We'll break down what to do before you start brainstorming products, helpful sources for product research, product types that are good fits for popular ecommerce business models, and more.
Choosing Your Niche
Your business niche is defined by the type of products you're selling and who you're selling them to. Here are a few things that can inform your niche:
Your passions and interests
Trending keywords
What your competitors are doing
Your assets and resources
What problem will you solve?
Your Unique Selling Proposition
Your Passions and Interests
Starting a business shouldn't be all about what other people want. It should be something that you're interested in. Otherwise, why bother? If you don't have a specific interest in mind, make a list of your passions and interests and products associated with each one.
Trending Keywords
To get an idea if your passion project has legs, do a little keyword research on platforms like SEMrush, Ahrefs, and Google Keywords.
What Your Competitors are Doing
Competitor research can tell you what to emulate and what to avoid based on what you like and dislike about what they're doing.
Your Assets and Resources
Your available financial capabilities are another important factor in developing your niche. For example, if your startup capital is limited, luxury goods might not be the niche for you.
What Problem Will You Solve?
For any business idea to take off, it needs to solve a problem for a significant enough portion of the population. Go back to your passions list and write down three common customer pain points related to the product that you could help solve.
Your Unique Selling Proposition
The unique selling proposition (USP) for your business idea is the intersection between your passions, your strengths, and the market needs. It's what makes your business special compared to other businesses on the market. Choosing Your Ecommerce Business Model
There are several popular business models in the wide world of ecommerce. Here are a few questions to ask yourself as you choose your business model:
Who is your customer base?

What expectations do your customers have?

Can you

manage your own inventory

?

What is your unique selling proposition?

How many options can you offer your customers?

Can you be flexible on the

price of shipping

?

How much production control do you want?

How do you want to source your products?
Some popular ecommerce business models you can choose from are:
Dropshipping

Wholesale

Print on demand

Maker

Private label and white label

Digital products

Subscription services
Dropshipping
Dropshipping is a growing ecommerce business model that involves sourcing items from manufacturers and selling them on your own online store. When customers order an item, the manufacturer ships your products from their warehouse, straight to your customer's doorstep. With this model, you don't have to worry about inventory or shipping for your products.
Great Products for Dropshipping
Electric toothbrushes
Melatonin gummies
Massage guns
Yoga mats
Skincare products
Leggings
Backpacks
Small kitchen appliances
Thermoses
Blankets
Security cameras
Electric Drills
Phone Cases and accessories
Blue light blocking glasses
Car accessories
Baby care products
Pet care products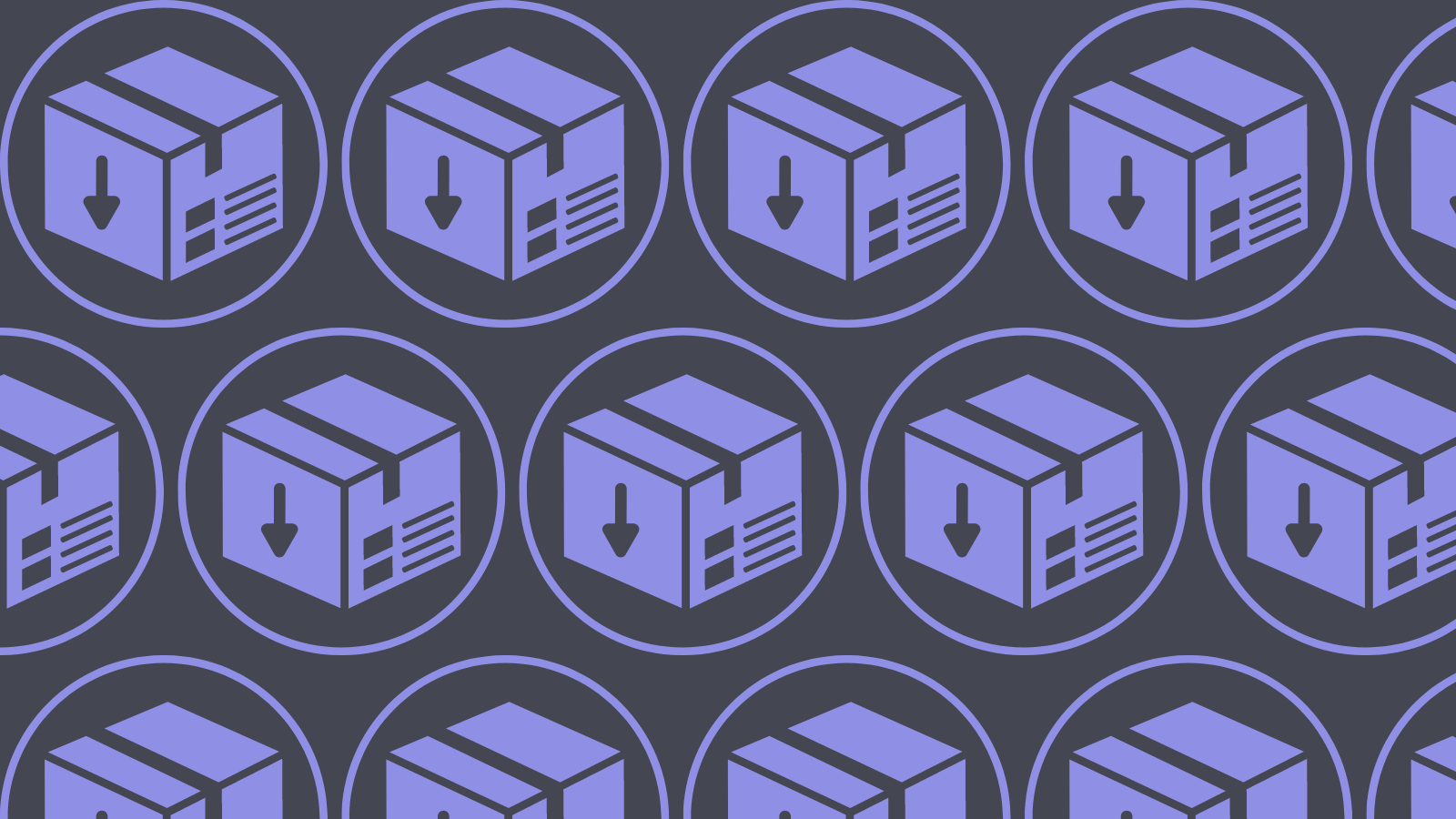 Wholesale
Wholesale is a business model where suppliers sell their products in bulk to other businesses at a discount and retailers repackage them for individual sale at a profit.
Great Products for Wholesale
Kitchen Gadgets
Subscription Boxes
Smart Home Products
Gardening Supplies and Furniture
Shapewear
Print on Demand
Print-on-Demand (POD) is a popular business model for printing designs on clothing, accessories, and other items. Like dropshipping, once a customer places an order, the provider sends the items directly to the nearest fulfillment center and ships the items out to your customers. You're responsible for designing the merchandise and promoting your store.
Great Products for Print on Demand
T-shirts and Hoodies
Yoga Pants
Mugs
Wall Art
Bags and Totes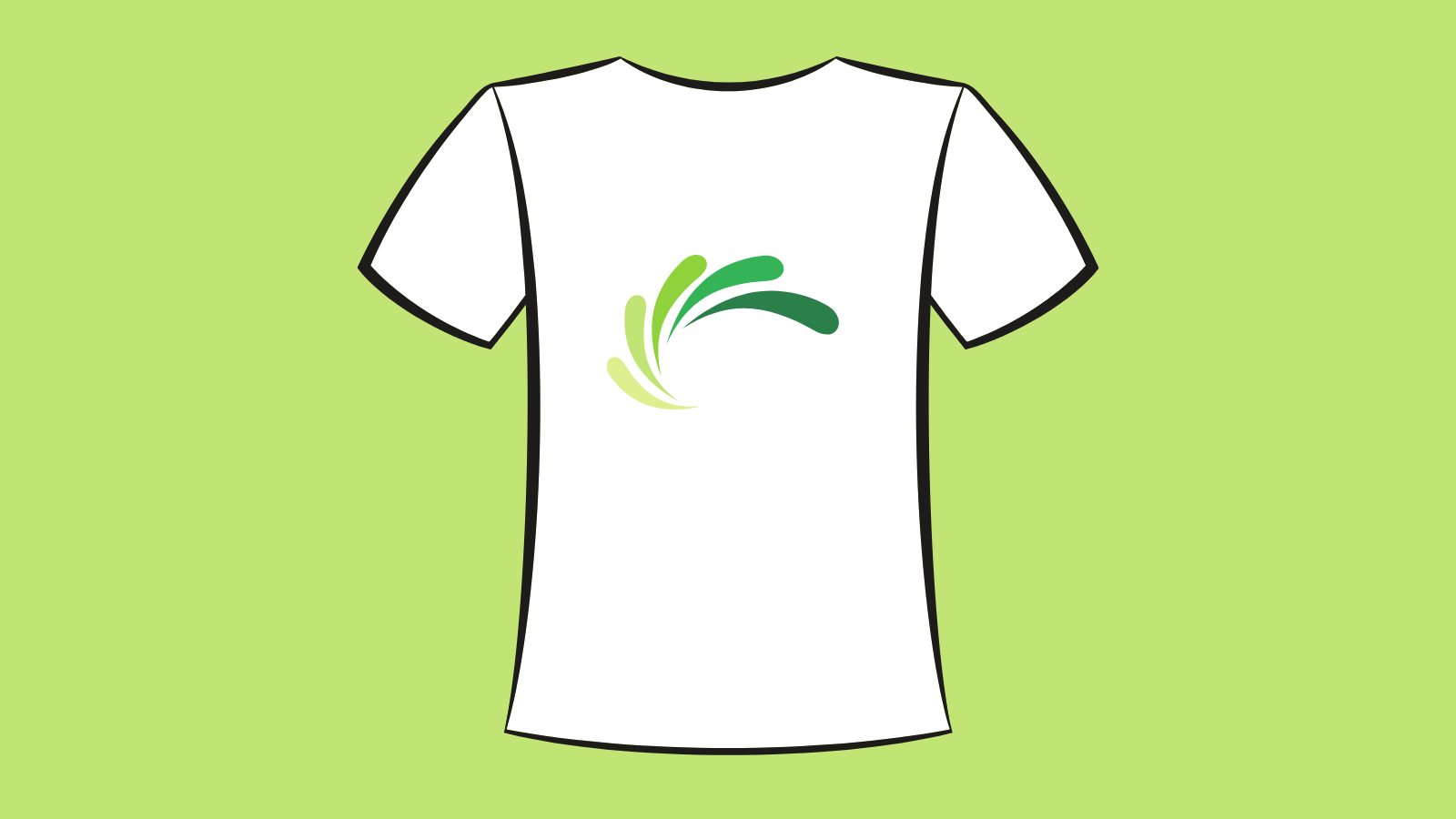 Maker
If you make your handmade goods and crafts to sell on an online store or online marketplace, you're a maker. Makers have the most control over their business, but it can be harder to grow later on.
Great Products for Makers
Homemade beauty products
Candles
Pillows
T-shirts
Jewelry
Tote Bags and purses
Planters
Wall Art
Toys
Ceramics
Blankets
Picture Frames
Scarves and hats
Stickers
Baby Clothes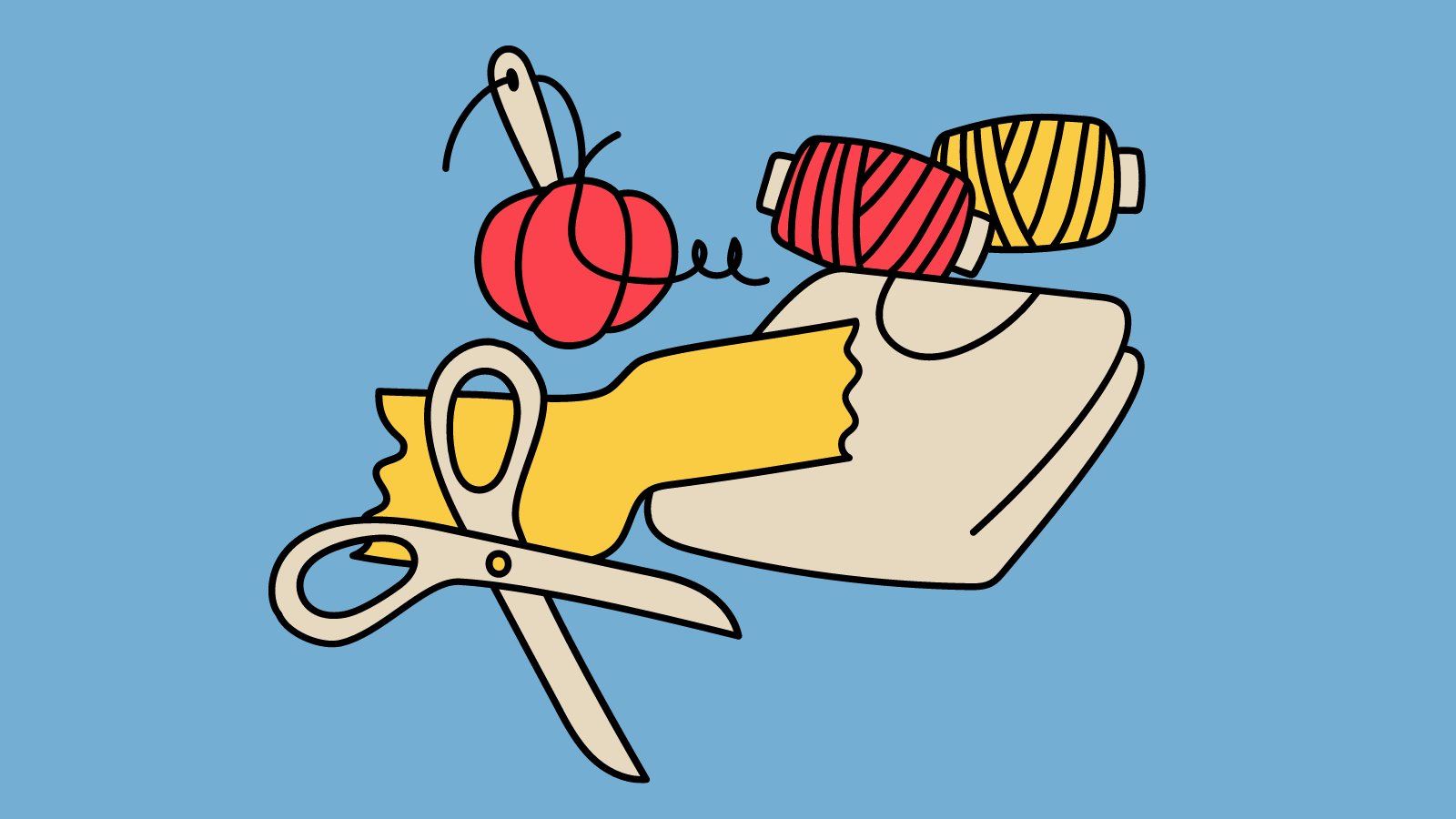 Private Label and White Label
Private label and white label products are manufactured by a third-party manufacturer and sold under a retailer's own brand name. Unlike wholesale and dropshipping, though, the products are made according to the retailers specifications.
Great Products for Private Label
Skincare Products
Fitness Equipment
Water Bottles
LED Lights
Electronics
Great Products for White Label
Supplements
Beach Towels
Flip Flops and Shoes
Notebooks and Stationery
Essential Oils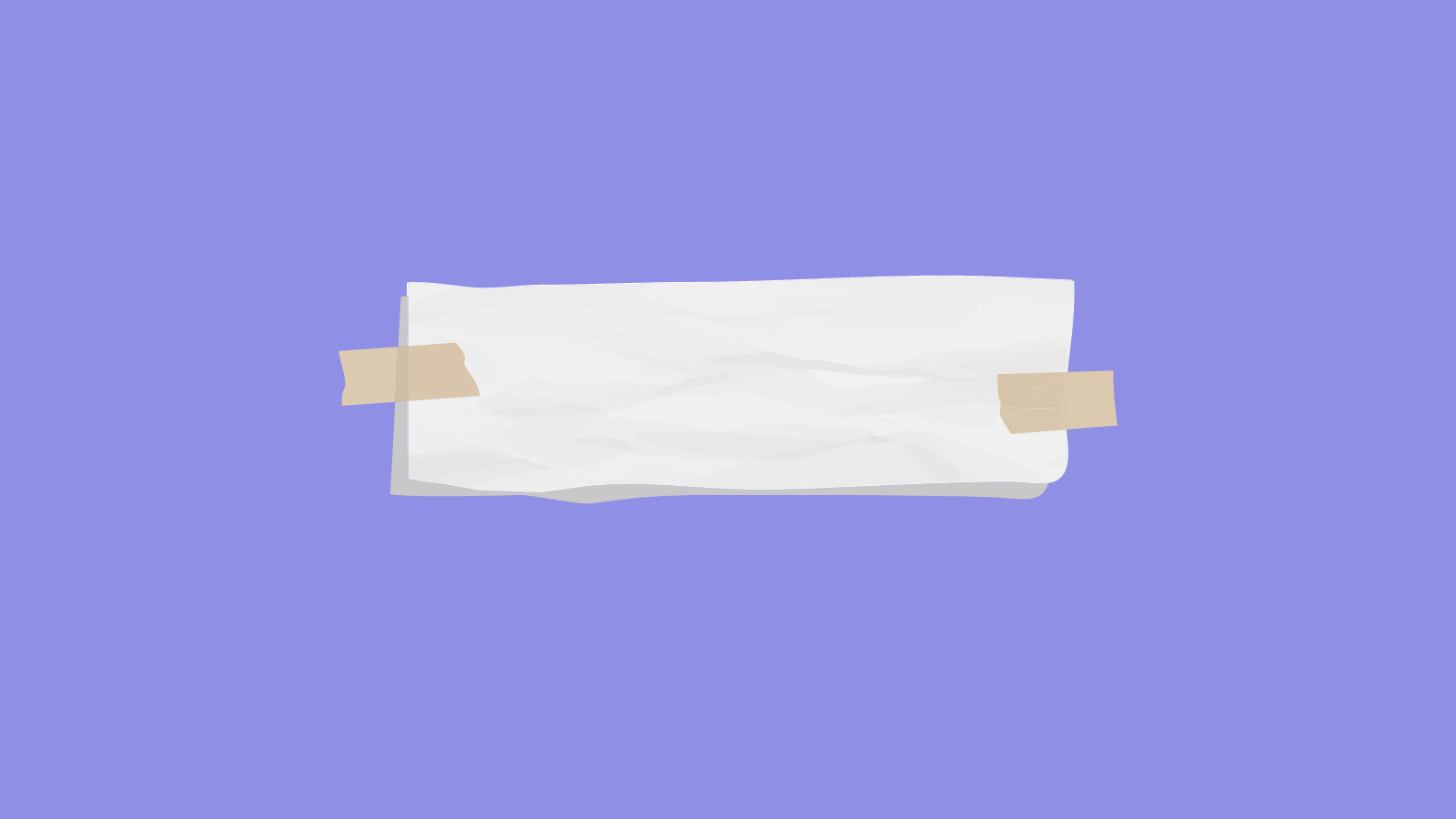 Subscription Services
The subscription model used to be exclusive to printed reading material like magazines and newspapers. Today, there are subscriptions for all kinds of products.
Great Products for Subscription Services
Health and beauty products
Food and beverages
Pet care products
Child care products
Clothing
Accessories
Supplements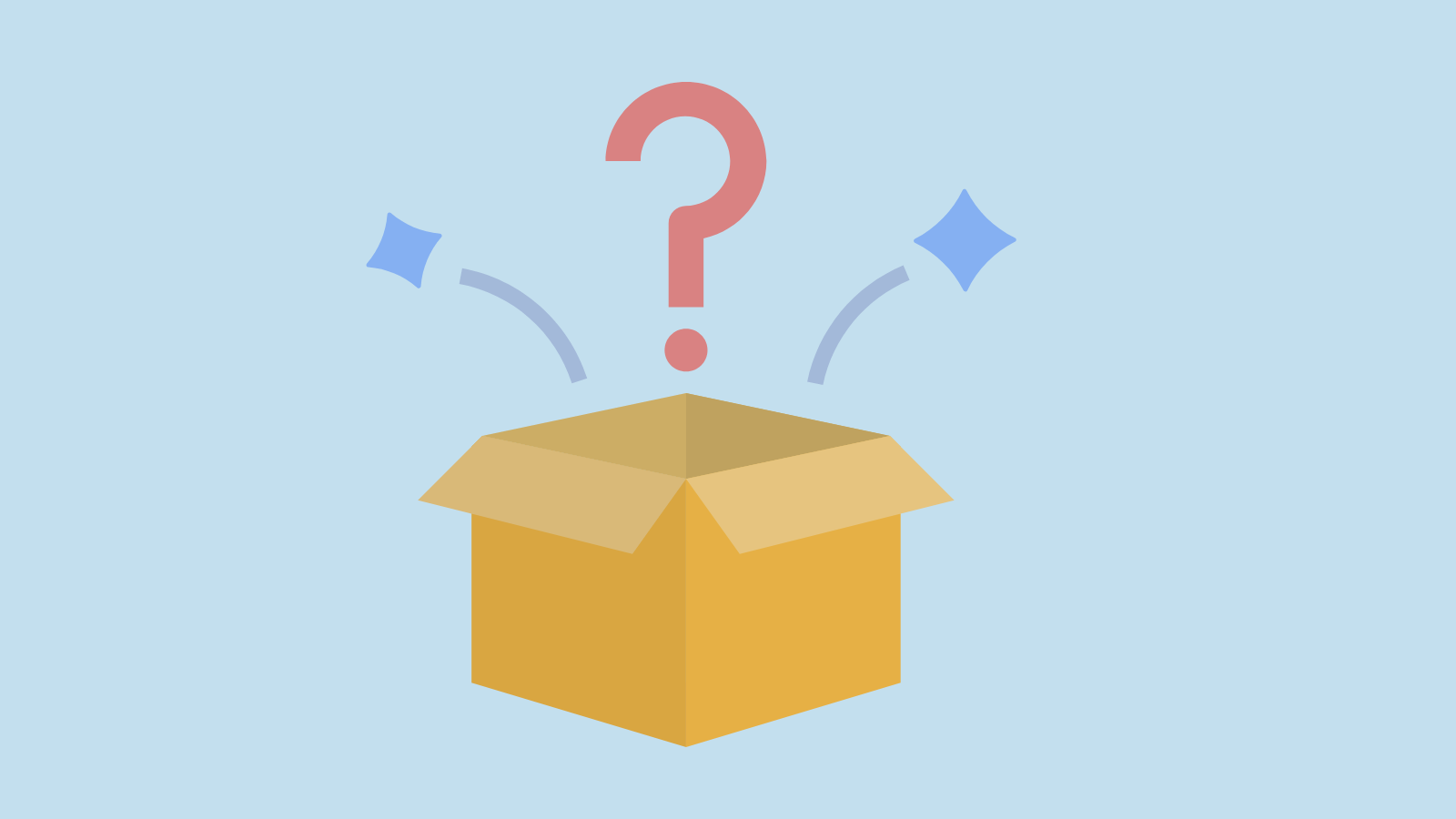 Who is Your Target Audience?
Knowing the target audience for your ecommerce business is important for marketing more efficiently and attracting customers who are likely to be interested in your products. The three main things that make up a target audience are demographics, location, and interests. Making customer personas is a great way to shape your marketing efforts to your target audience.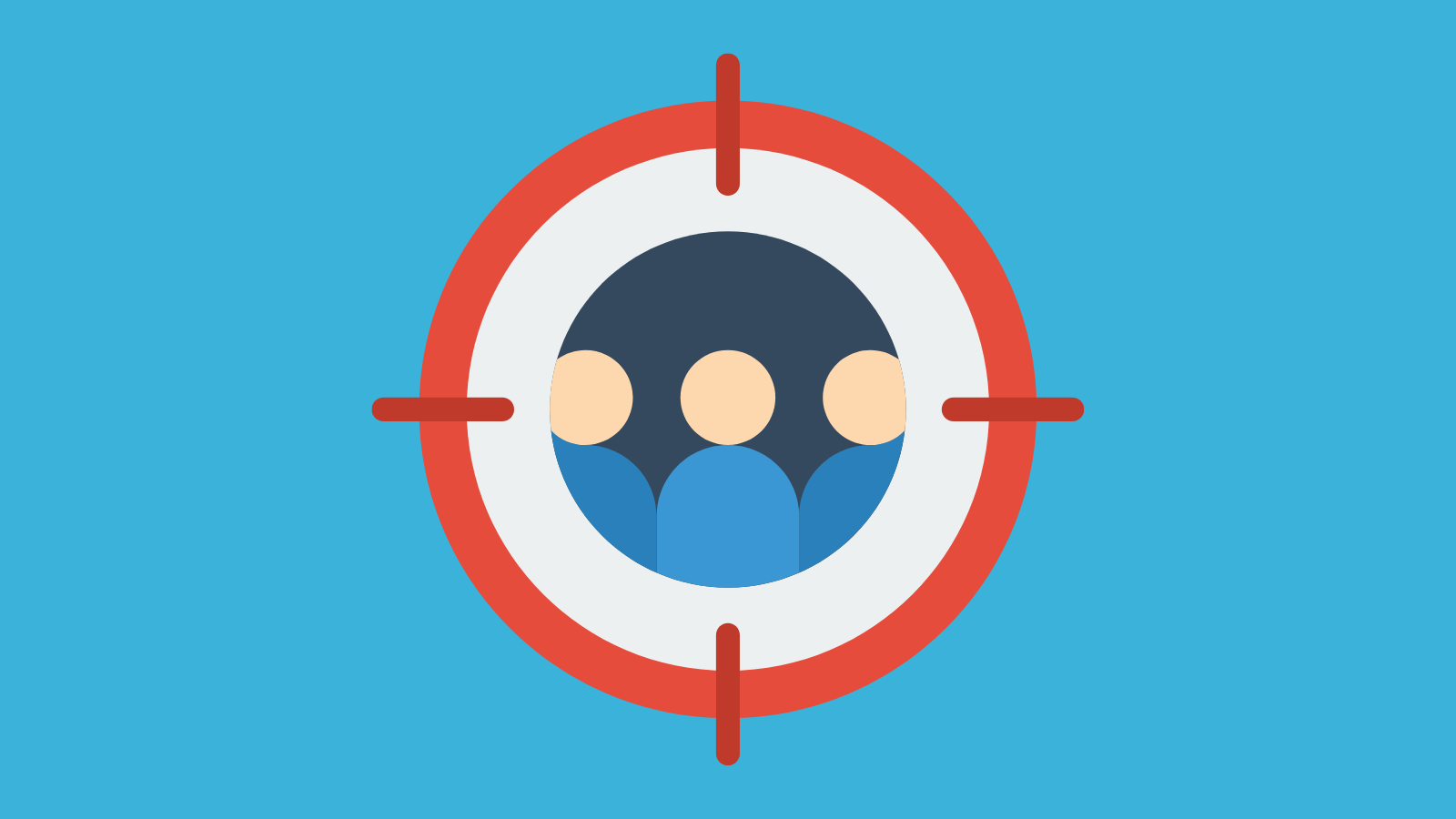 15 Places to Find Product Ideas
Without further ado, here are the best places to get inspiration for interesting and popular products to sell in your online store. For product types with broad appeal and specific niche products alike, you can find out what's selling well, what's new and hot, and what problems your target audience needs to solve with with these resources.
Your Local Community
Consumer Trend Publications
Industry Leaders
Product and Trend Discovery Sites
Social Curation Sites
B2B Wholesale Marketplaces
Online Consumer Marketplaces
Social Forum Communities
Social Media Networks
Customer Reviews
Search Engine Analytics and Insights
Consumer Lifestyle Publications
Your Competitors
Customer Surveys and Feedback
Crowdsourcing
1. Your Local Community
Seeing what's popular in your own community can be a great source of insight. Look around your local community and see what interesting stores and products people are talking about. Some specific places to look include:
Newspapers
Craft fairs
Local markets
Community events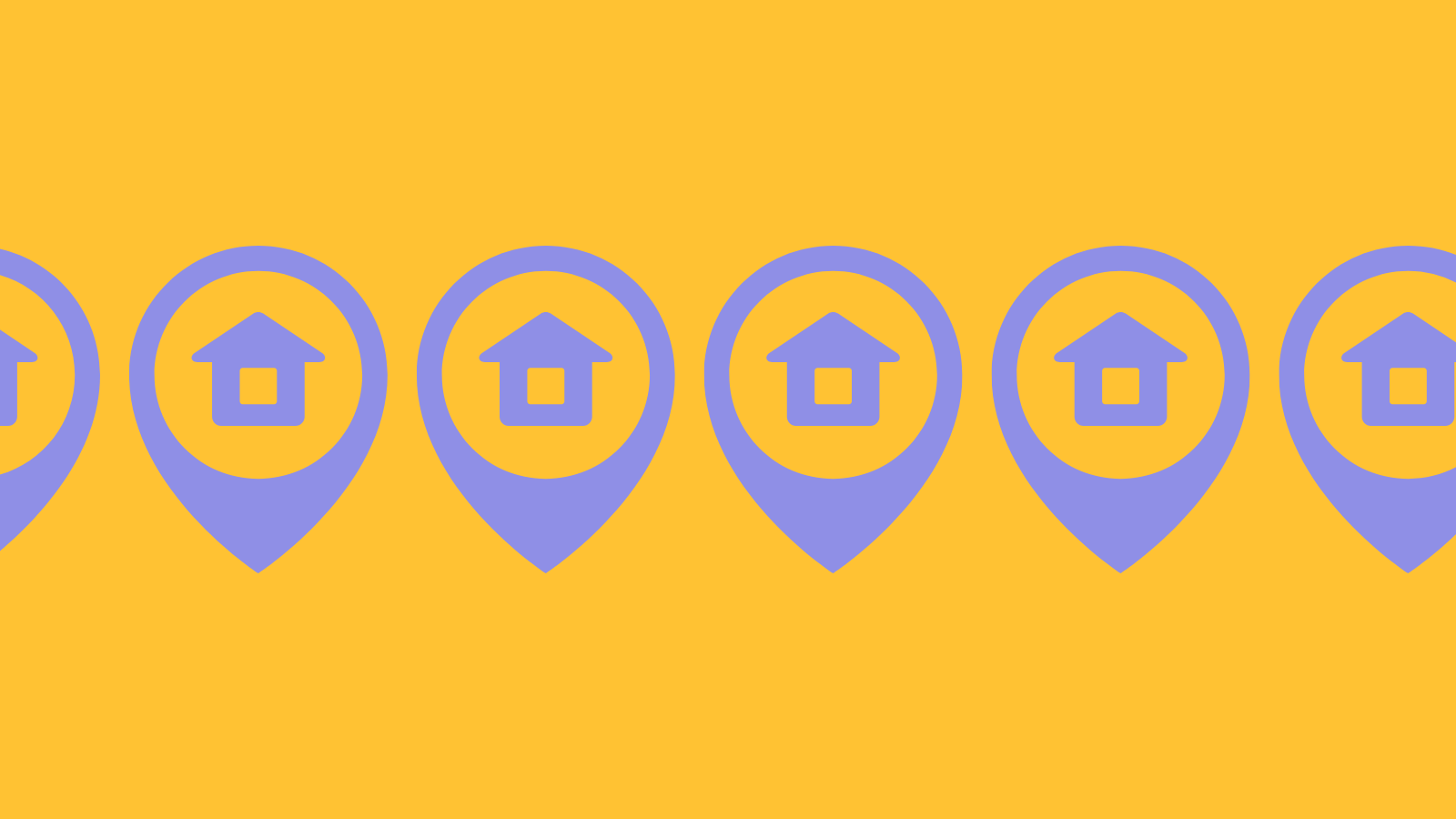 2. Consumer Trend Publications
Consumer trend publications curate innovative trends that entrepreneurs are introducing to the public. These publications don't just save you time and effort on trend research, but they can introduce you to product categories and industries that you've never heard of before. There are several publications like this, but some good ones to start with include:
Trendwatching
Trend Hunter
PSFK
TrendWatching's web of trend researchers spans the world in locations like London, New York, São Paulo, Singapore, Sydney, and Lagos to seek out the most interesting consumer trends worldwide and provide insights on them. In addition to their publications about trends, their services also include business consulting, keynote lectures, and an online course on how to act on trends.
At 160,000 members and three million fans, trend Hunter is the world's largest, most popular trend community. It's a popular place to learn about trends in
Fashion
Tech
Life
Culture
Design
Ads
Business
Eco
And more!
The site's founder describes it as "a place for insatiably curious people to share ideas and get inspired."
PSFK is a business intelligence platform for retail, advertising, and design professionals. Their analysis and insights on consumer trends are great for inspiring new business and product ideas and validating ecommerce business ideas.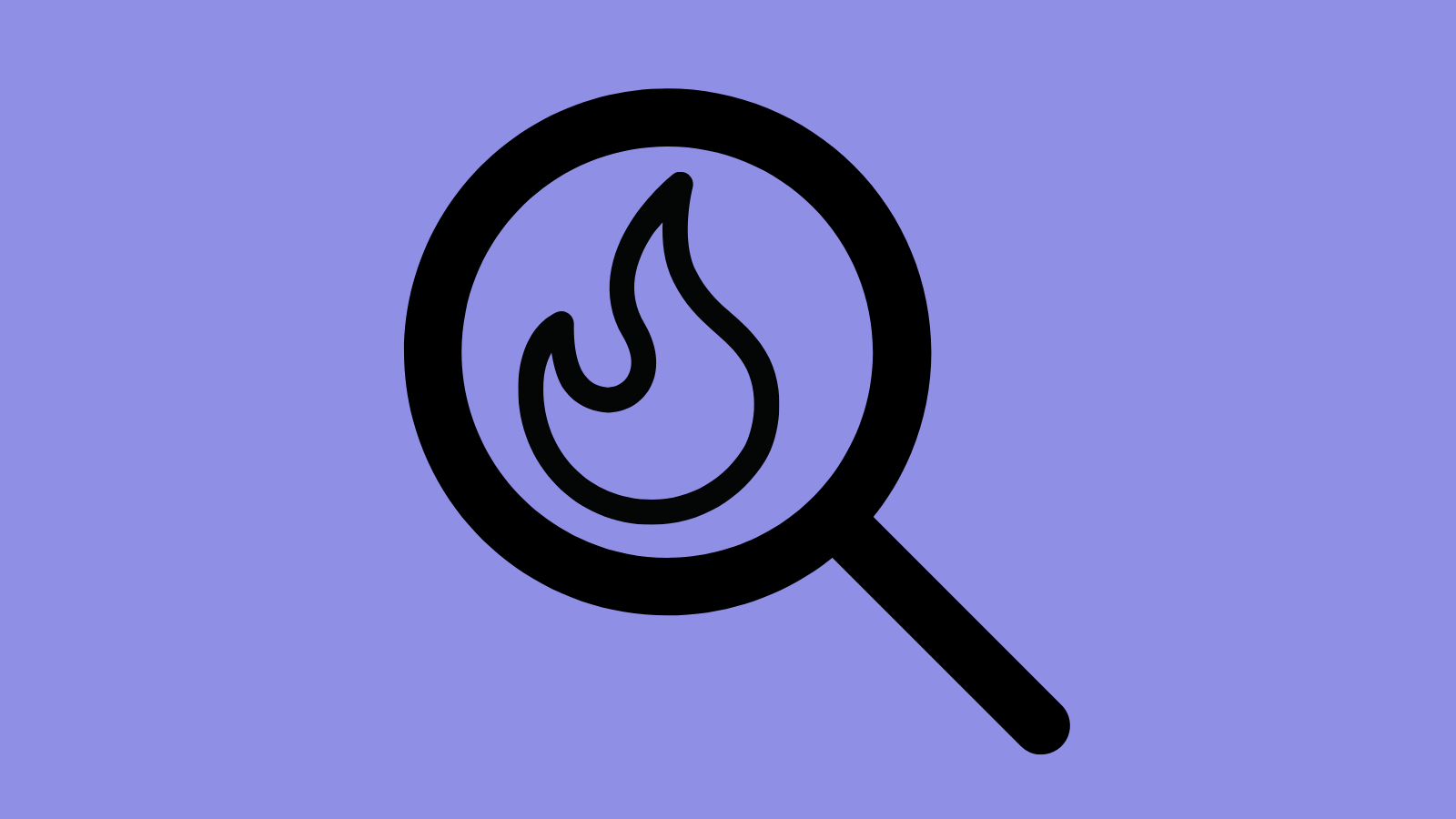 3. Influencers and Industry Leaders
Once you know which industry and niche market you're interested in pursuing, there are tools you can use to find the top influencers in that niche. Following these people who are making waves can give you a constant stream of curated new ideas.
Followerwonk is a tool for making the most of your Twitter experience. The site allows you to
Search Twitter bios for keywords
Find overlaps with influencers by comparing Twitter accounts
Break down your followers stats by location, interests, who they follow, and more
Track your follower gains and losses
BuzzSumo is known for social listening and competitor research, but they also have a tool for finding influencers who are the most likely to share your content.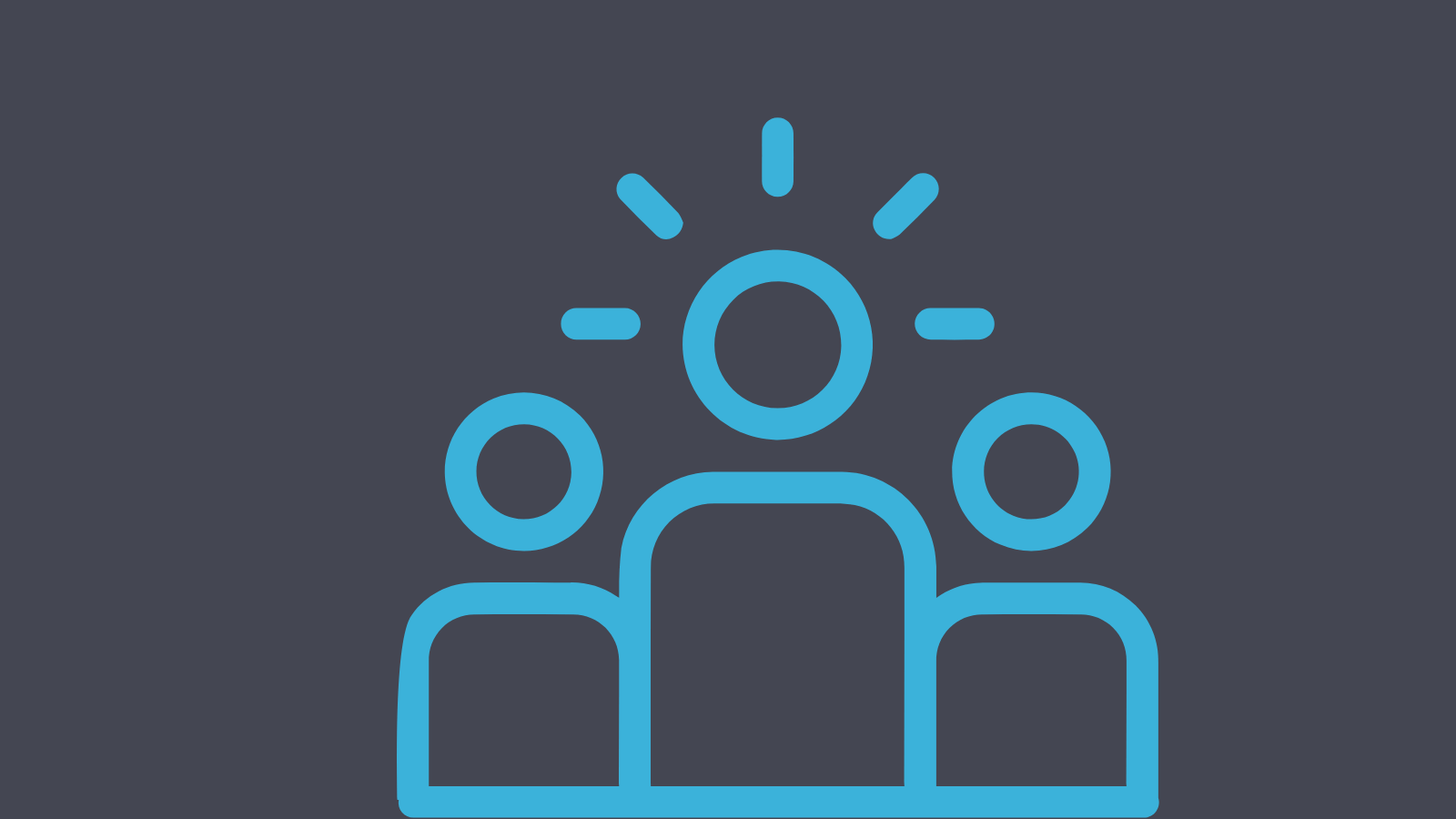 4. Product and Trend Discovery Sites
Product review and discovery sites curate product and business ideas, usually around a theme. You can check them every day to get a glimpse into what interesting ideas other entrepreneurs are bringing to the market. Here are a few popular sites to check out for these purposes:
A blog geared towards men and masculine interests that recommends products that are hand chosen by the editors.
A site that recommends the latest modern design finds in architecture, interior design, automotive, fashion, technology, and art.
Product recommendations of "stuff we drool over" in
Technology
Apparel
Home
Lifestyle and Culture
Sports vehicles
A UK-based online shop for novelty gifts, gadgets, and food and beverages.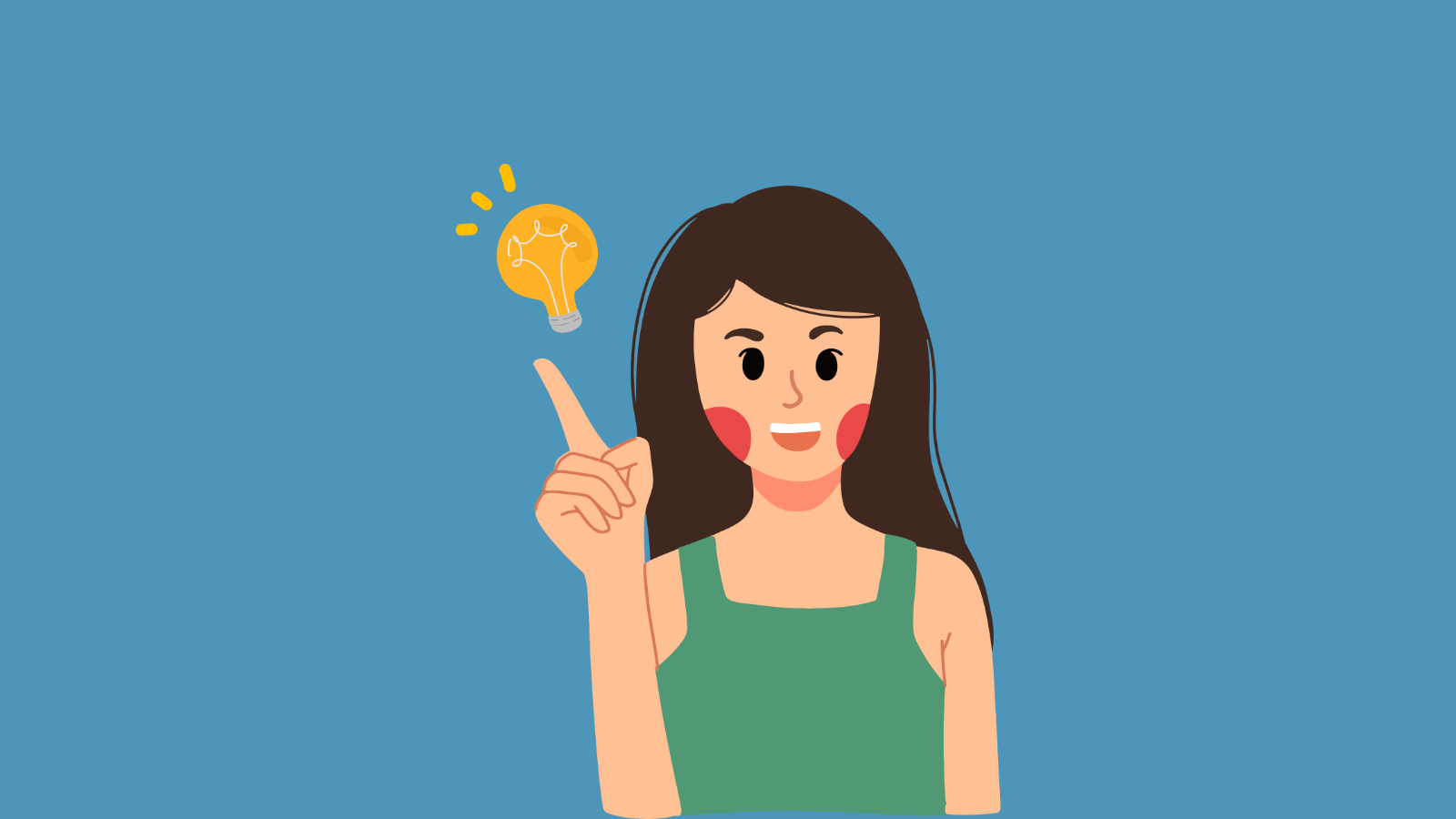 5. Social Curation Sites
Social curation sites don't only expose you to new product ideas, but can give you an immediate sense of how popular they are and inspire new online business ideas.
The Fancy is a self-described part store, part magazine, and part wish list. You can use the site to find gifts for anyone you shop for, share your favorites with friends, and see what other people are sharing.
The name Wanelo stands for Want Need Love. The founders of the site describe it as a community for all of the world's shopping, bringing together products and stores in a format that's similar to Pinterest.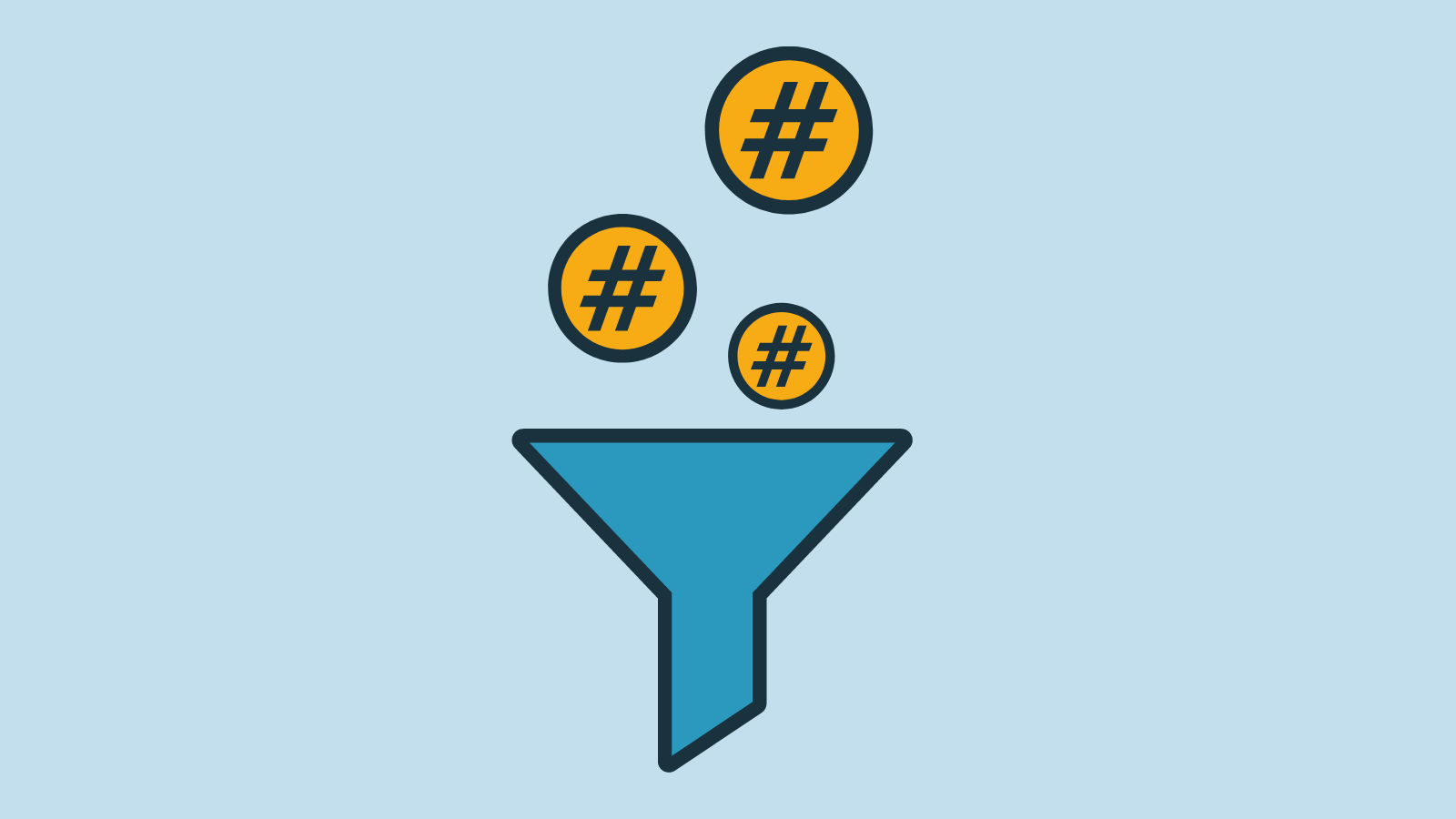 7. B2B Wholesale Marketplaces
Even if you're not using the wholesale or dropshipping business models yourself, wholesale marketplaces are great for getting product ideas because they're also sources of getting the product.
Alibaba is an ecommerce giant on par with Amazon and eBay. The platform connects wholesalers and customers alike with thousands of manufacturers from all over Asia. You can find just about anything in their 5,900+ product categories. Even if you're not using their business model, they're great for seeing what's out there and how popular it all is.
Salehoo is a USA-based wholesale supplier directory that's been a popular wholesale choice for more than 15 years. Though it's a smaller company, it offers a wide selection of over 1.6 million products. Salehoo is a great option for small business owners who want to prioritize high quality products but don't have time to vet individual suppliers.
Wholesale Central is one of the best-known B2B wholesale directories on the market. However, the interface and the effort required to connect with suppliers aren't exactly beginner-friendly. Many experienced wholesalers find the other features worth the extra effort, but if you're new to the game it isn't likely to be the best choice for you.
DHgate is a Chinese directory of thousands of wholesale suppliers. You can find millions of products for your dropshipping store or online retail business. They boast lower minimum order quantities than their competitors, which makes them a great choice for new small businesses. The top merchants and premium merchants filters make it easy to find wholesale distributors with high sales volumes and high quality products, respectively.
Tundra is a relatively new wholesale marketplace, but it's gaining traction fast for its lack of commission fees to suppliers, catalog of over 800,000 products, and free shipping on a wide range of products. Many of their suppliers are based in the United States and Canada, which makes them a great choice for North Americans who want to work with suppliers close to home. Suppliers on their Gold Plus plan come with a guarantee from Tundra that they'll refund your order without an exchange if your delivery doesn't arrive on time.
Worldwidebrands offers a valuable list of thoroughly vetted wholesale suppliers and dropship suppliers in more than 20 niches. They update their list every week so you can be sure that you have the most up-to-date deals.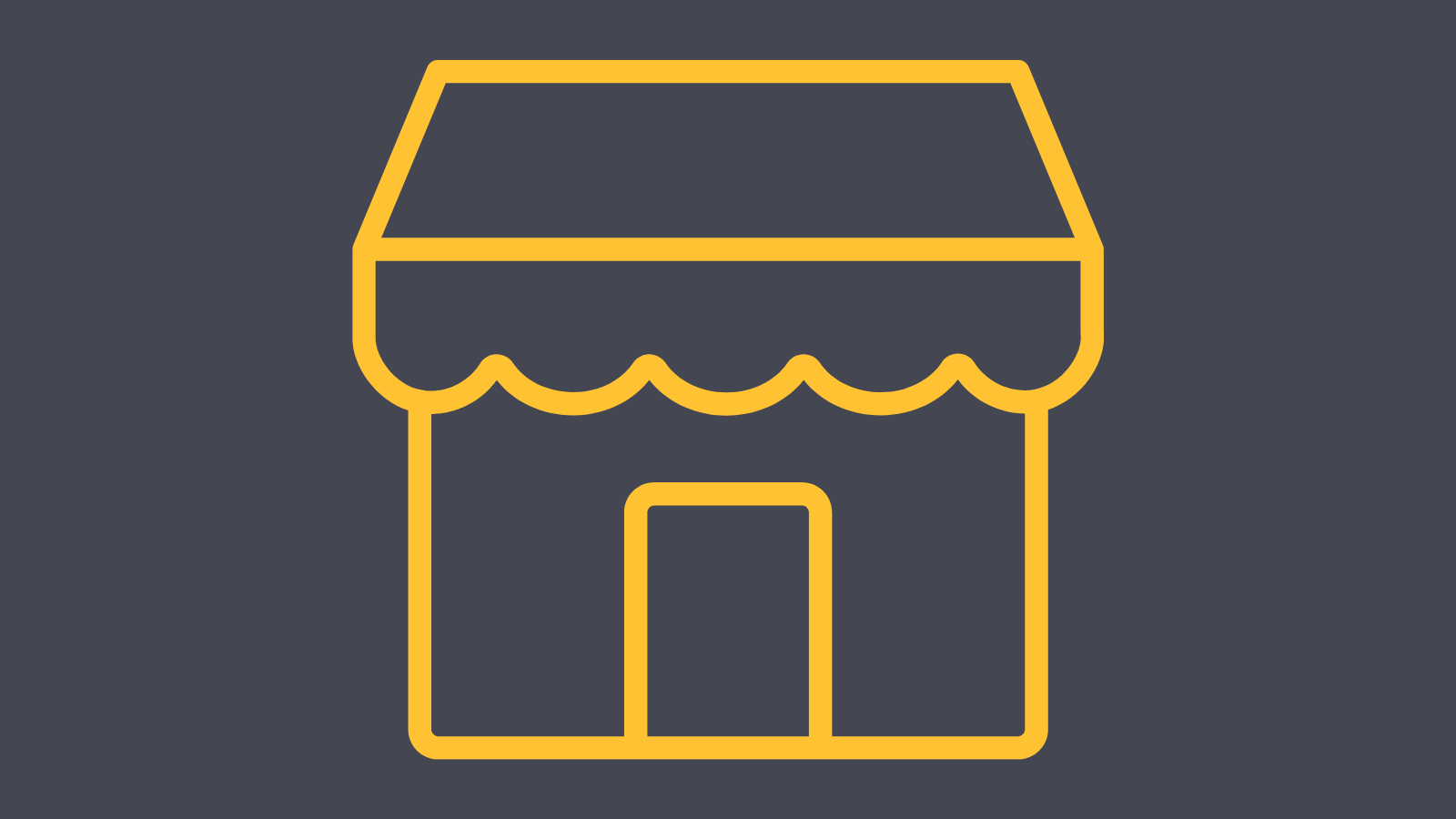 8. Online Consumer Marketplaces
Popular consumer online marketplaces that sell products from several sellers sell millions upon millions of products in a wide range of categories. Looking up what's popular on these sites can tell you a lot about what the world is buying. Some of these pages include:
9. Social Forum Communities
Platforms like Facebook, Instagram, LinkedIn, and TikTok may be the obvious answers for a social media marketing strategy, but there are other sites that have a place as well.
Reddit is a platform for hosting forums and sharing information from all across the internet. Its users, or Redditors as the platform calls them, curate content that they create themselves or find elsewhere on the internet. Once they submit this content to a forum, called a subreddit, other users comment, discuss, and vote on whether or not they find it helpful.
Reddit is made up of thousands of forums, referred to by users as subreddits. These include communities for hobbies, interests, geographic areas, and more niche themes. Each subreddit has its own rules and moderators who enforce them. Engaging in subreddits related to your industry or product niche can be great for product research. There are also subreddits specifically for recommending products to other users like: Buy it for Life and Shut Up and Take My Money.
Quora is another popular discussion forum. Its users come there to ask and answer questions about any topic under the sun. Surely this will include your industry and product niche. Following relevant topics is a great way to get a steady stream of insight onto your feed. Some examples of useful threads for product research include:
Industry and Niche Forums
Sites specific to your niche can give you more specified insight into in demand products, customer pain points, and other popular discussion topics in your industry. Here are a few examples of niche forums: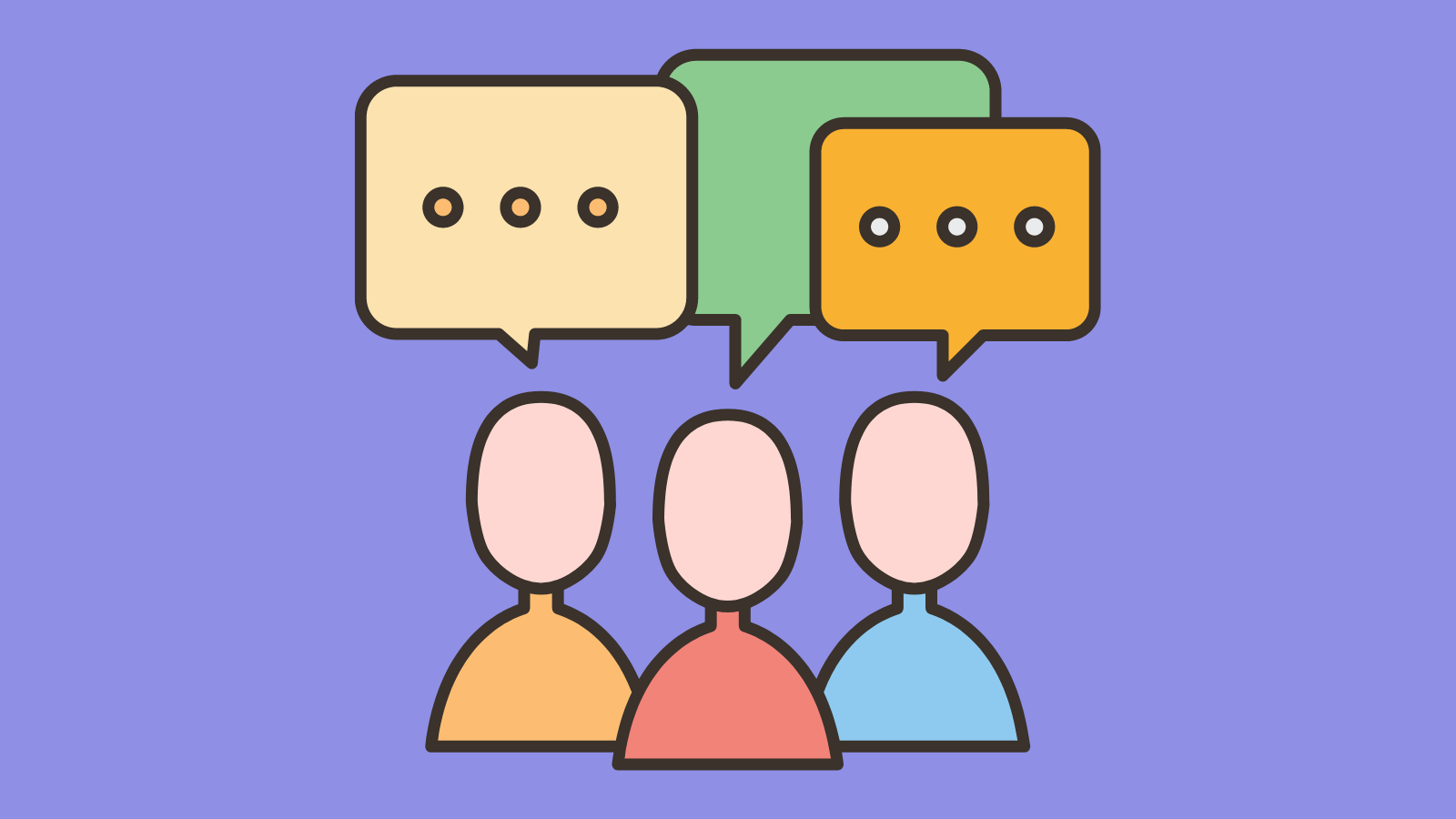 10. Social Media Networks
There are several ways you can use social media for product and niche research. Across platforms, these include:
Hashtags
Product curation accounts
Audience insights
Hashtags
By searching hashtags and seeing what people post using them, you can see relevant product recommendations. Try searching for:
Industry hashtags
Product category hashtags
Purchase intent hashtags (#want, #need, et cetera)
Product curation accounts
There are several accounts on Instagram that focus on curating and recommending products. Searching keywords related to your niche and target audience can help you find the ones that are relevant to you.
Audience insights
If you have a business page for any of your social media accounts, you'll have access to data about your audience and reach of your posts. Seeing which pages, hobbies, interests, and locations are common themes in your audience can give you a lot of insight into products they might be interested in buying.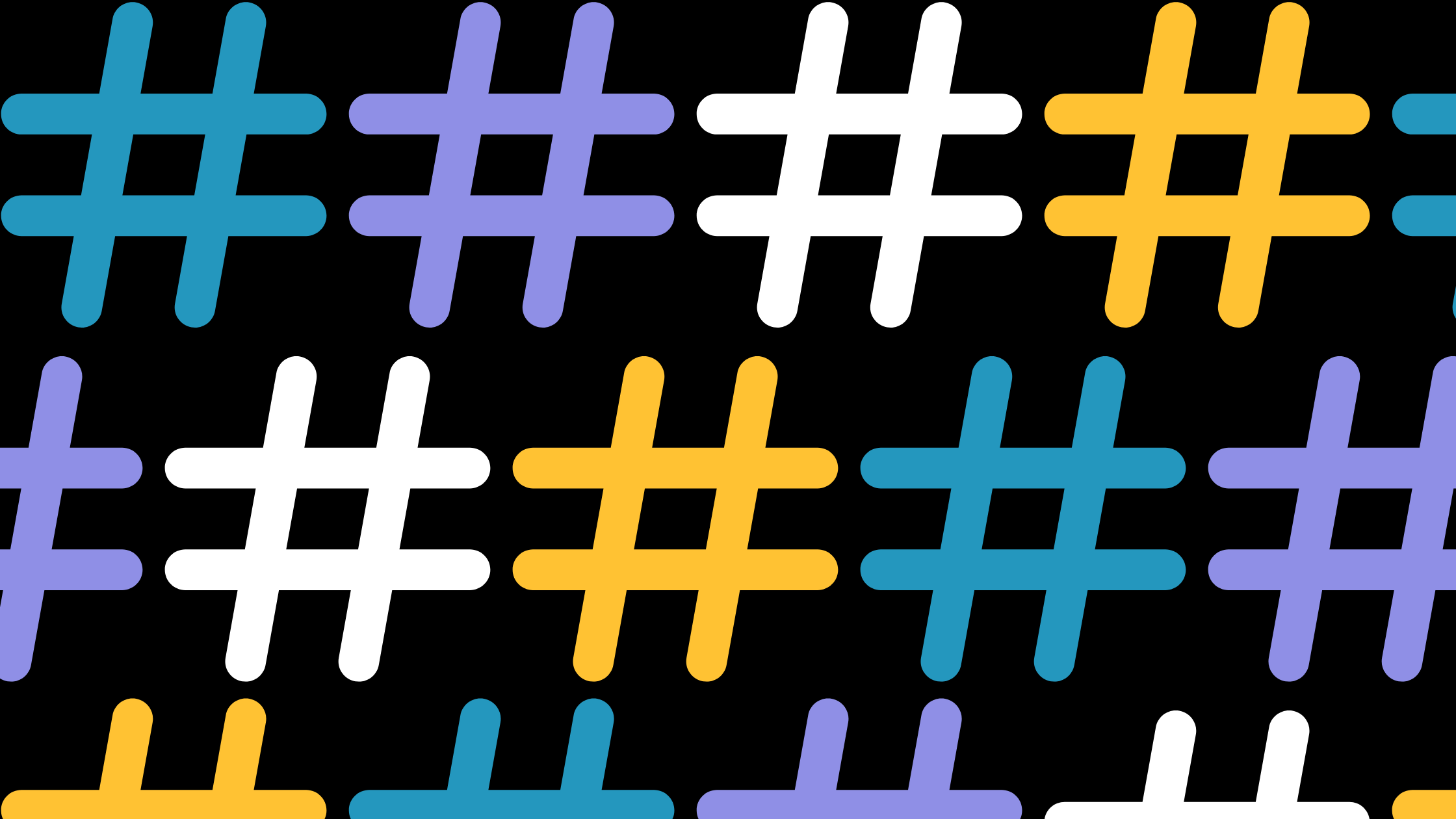 Now let's break down the specific ways you can use each platform for this research.
Instagram
Facebook
Pinterest
Snapchat
Twitter
TikTok
Niche social media sites
Instagram
Since Instagram is photo based, hashtag-heavy, and home of a lot of lifestyle promotion content, it's a great place to research your ecommerce business ideas.
Facebook
Facebook may not be the trendiest social media site anymore, but it does still have the most active users compared to other platforms. That means you can find any target market there. Here are some features within your niche that you can use to find deeper insight into them:
Hashtags
Trending topics
Popular pages
Popular groups
Pinterest
Pinterest's users are there to shop. If a product is pinned a lot, that means a lot of people are either buying it or want to buy it. The visual format and interface also make it easy to get a lot of insight quickly.
Snapchat
Snapchat is especially popular with the younger crowd. You can use the Discover feature to learn what their users are talking about and to follow influencers in your niche.
Twitter
Twitter's value as a tool for product research comes from the ease of seeing topics, using:
Hashtags
Trending topics
Explore
TikTok
TikTok is another platform that's popular with the younger crowd. At one billion users, it's not just a passing fad. You can research trending products by searching:
Hashtags
Trending Sounds
Memes
Challenges
Niche social media sites
If you want to get industry-specific insights into trending products, it's a good idea to go beyond the mainstream social media platforms. Here are some examples of niche sites to check out: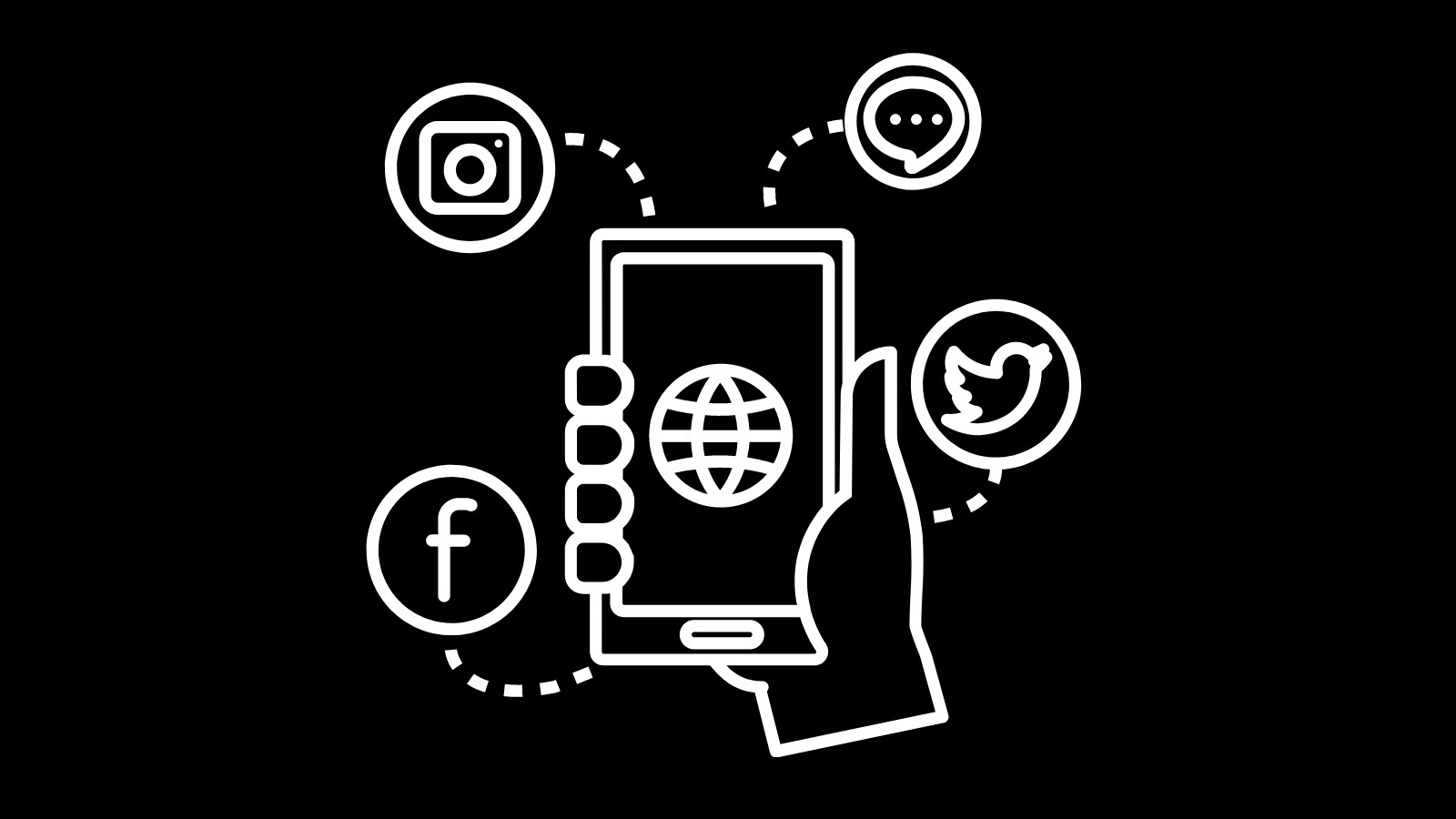 11. Customer Reviews
If you already have a business with customers, you can glean a lot of useful information about what kinds of products they like and dislike from their reviews. If you don't have customer reviews for your own business, read reviews for products and companies in your niche that are similar to yours.
12. Search Engine Analytics and Insights
SEO makes the online world go 'round. And SEO research isn't just about using keywords to get your website further up in Google. You can also use it to see what products people are searching and gauge the demand for them. Here are a few SEO and analytics tools that can help you find out what products people are searching for.
Google Trends lets you see a graph of a search term's popularity over time locally, nationally, and globally. It's a great tool for seeing patterns in product demand and comparing demand for multiple products. You can even filter the results into search, images, shopping, et cetera.
Keyword Planner is Google's tool for researching search volume of a term and getting suggestions for related keywords. You can also use it to see your competitors' Google Ads.
If you already have a website, Google Analytics can give you data on which terms users searched to lead them to your website. You can get similar insight from your on-site analytics.
Even simply using Google can give you a lot of insight on keywords for product ideas. Things like
Predictive text as you type into the search bar
Paid ads
Suggested searches at the bottom of the page
Shopping, images, and news results
Can help you get ideas for other keywords to target.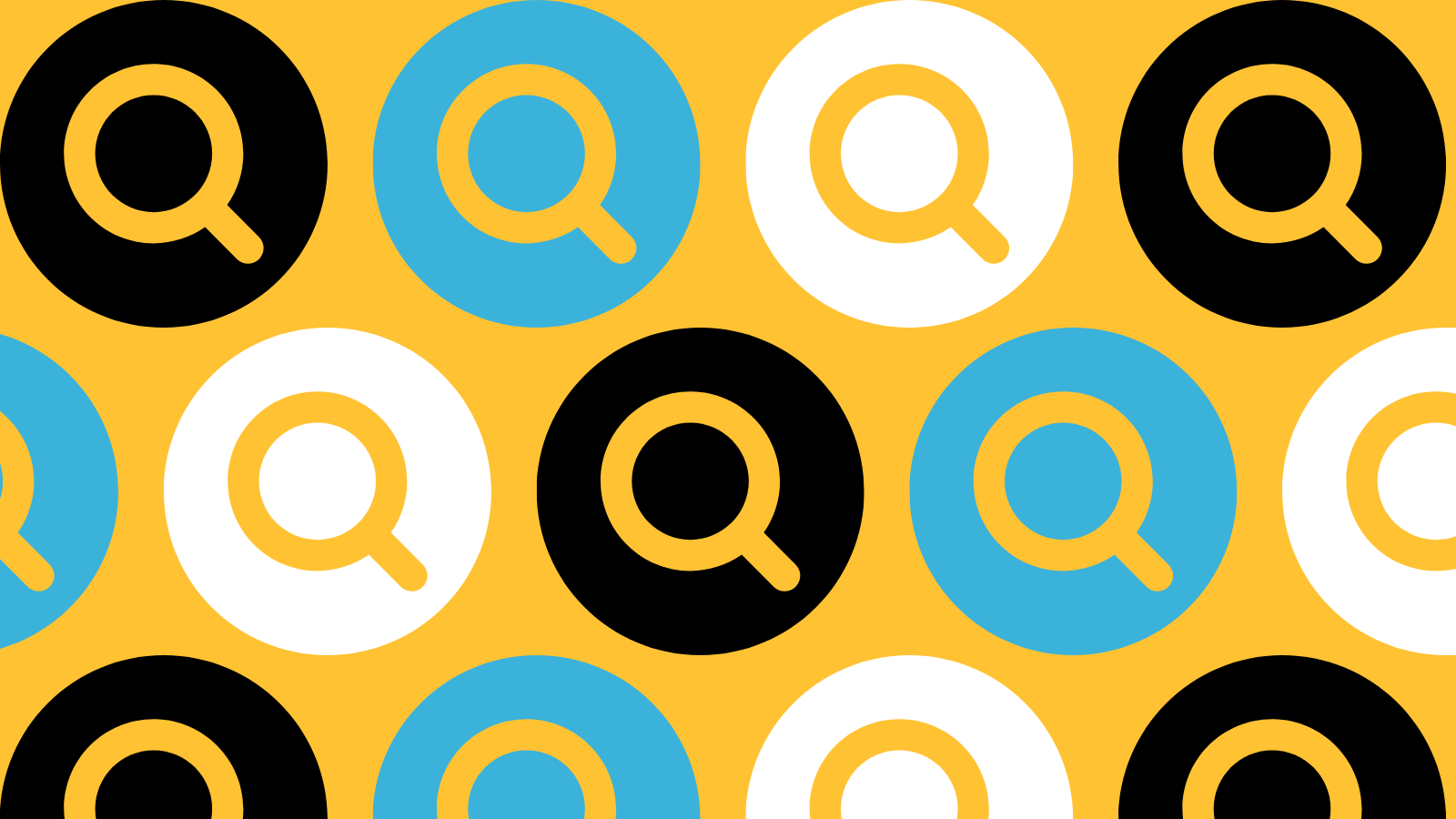 14. Your Competitors
Though it's never a good idea to directly copy your competitors, knowing what they sell and what their best-selling products are can help inform your own selection.
15. Customer Surveys and Feedback
If you want to know what your customers want, it can be as simple as asking them. Send out customer surveys with questions about the challenges they face, their favorite products, and what products would enhance their lives. You can use these tools to create these surveys and collect responses:
16. Crowdsourcing
Crowdsourcing product ideas is directly asking your audience for suggestions of products they would like to see. These tools can help you start your own crowdsourcing campaigns:

Signs of a Good Product Idea
How do you know if your product idea is a good one? Here are some signs:
It addresses a need
Solid USP
High profit potential
It's easy to communicate
It brings you joy
People are willing to pay for it
It Addresses a Need
The best product ideas solve a problem, whether large or small. A great way to think of products to sell is to start with a problem and find a solution.
Solid USP
Even if your product idea isn't anything new, a strong USP is what sets it apart from similar products on the market. That USP could be related to the product's features, pricing, scalability, delivery speed, and more. A pre-existing product with a more scalable manufacturing process can count as a new product idea.
High Profit Potential
To get an idea if your product idea is profitable, you'll need to consider production and labor expenses, pricing, supply and demand, the size of your target market, and how many competitors you have.
It's Easy to Communicate
If you can't explain your product in simple terms to your customers, potential investors, and any employees you hire, you're going to have a rough time selling it, securing funding, and hiring people to contribute to your business.
It Brings You Joy
If you don't enjoy and believe in your product, what's the point? You may make money selling a product you don't care about, but how can you expect your customers and employees to care if you don't? If the product you sell brings you joy, that joy will be contagious.
People Are Willing to Pay For It
Making people think "oh that's cool" isn't always enough to make sales. Be sure your product is something people will be willing to pay for and use.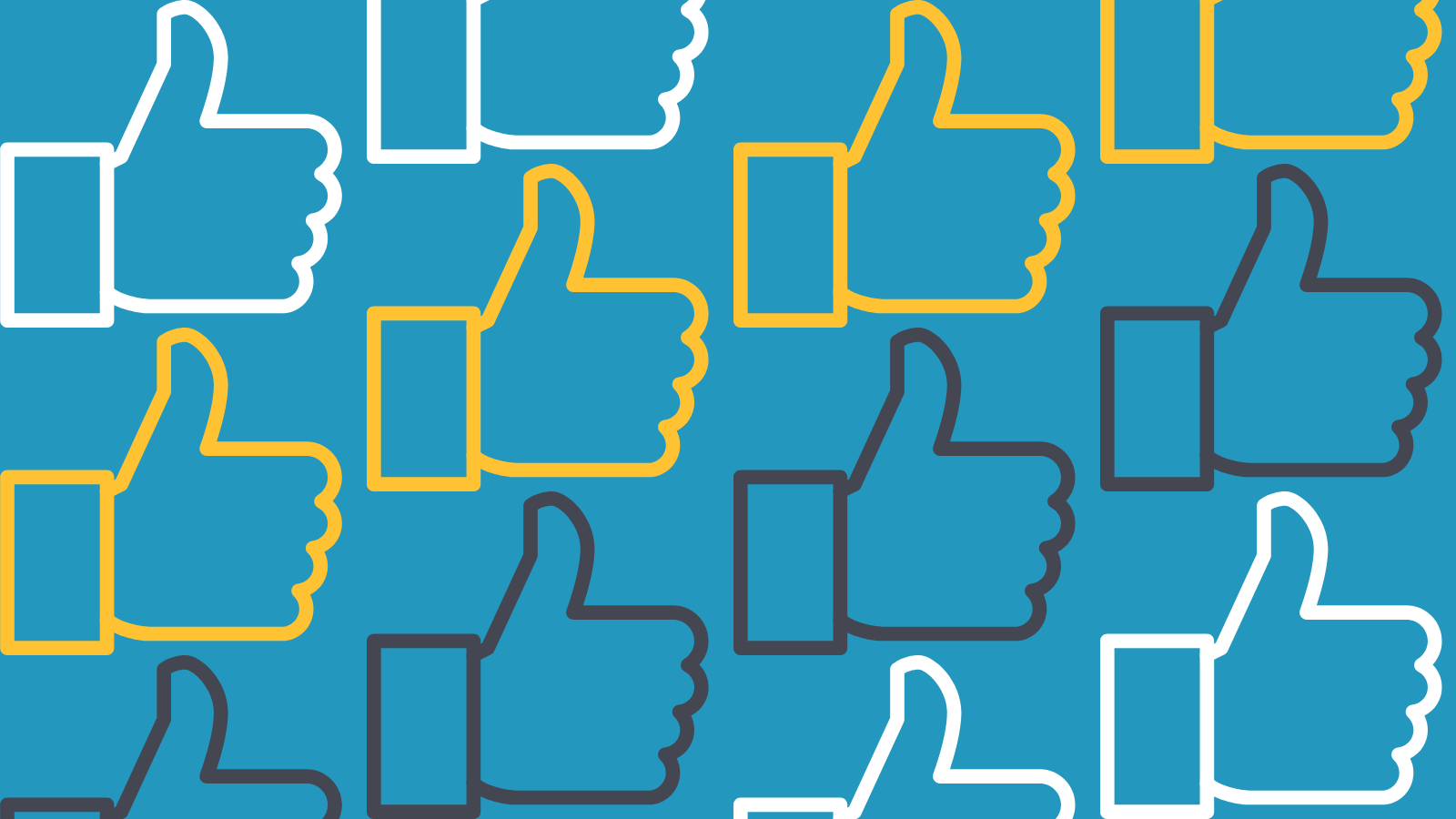 Red Flags of a Bad Product Idea
On the flip side, here are some signs that your product idea isn't viable:
No Identifiable USP
It Confuses Customers
Lack of Demand
No Identifiable USP
If you can't articulate what makes your product different from similar products on the market, it's unlikely potential customers will either. And if they can't see what makes your product better and different than your competitors, they'll be more likely to buy from your competitors.
It Confuses Customers
Sure, marketing a product involves some degree of convincing people that your product is good. But if understanding what it does requires a long, complicated explanation, customers are likely to lose interest.
Lack of Demand
Part of the product development process is validating your idea for demand within your target market. Just because you think a product idea is cool doesn't mean enough people will to make it worth selling.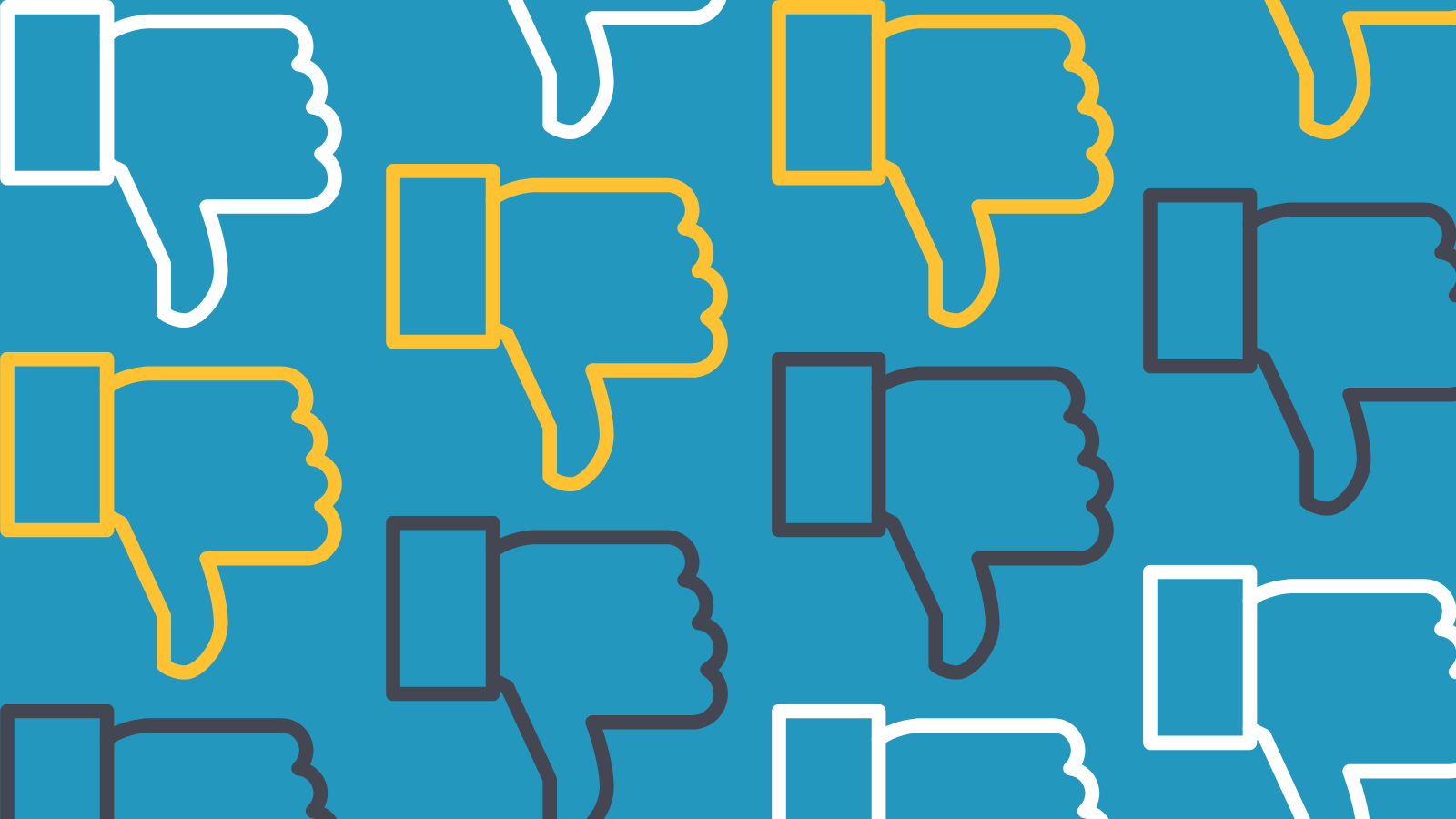 How Sav Can Help
Here at Sav, we know that launching your website is only the beginning of your online small business journey. We're here to help you succeed in ecommerce long after you've gone live. That's why all of our website builder plans include:
Google Analytics Integration

Share Products on Social Media

Automated Advertising at

Google Shopping
Advanced and unlimited plans also include:
Integration with

Amazon

Abandoned Cart Recovery

Remarketing with Google Analytics
Recommended articles