You bought a new domain name. Now what? Whether you're using it for a website or getting into the domain investment game, follow this step-by-step guide to get your domain up and running.
Complete the Domain Registration
Once your domain is in your account at your chosen domain name registrar, there are a couple of things you have to do before your domain can go live.
Set a Default WHOIS Contact
ICANN requires all domain owners to provide verifiable contact information. This information is called a default WHOIS contact. You can do this from your account with your registrar. Be sure to do this within 14 days. Otherwise, they could disable your domain. For most domain extensions, you can use WHOIS privacy to hide this contact information from the public WHOIS lookup database.
Connect With a Web Host
If you've purchased a domain name for the purpose of creating a website, then you'll also need a hosting plan. Depending on where you purchased your domain you may be able to set it up without going to a separate hosting service Sav partners with Cloudflare for web hosting and DNS. To point your domain to your hosting provider, login to your domain name registrar and find the nameservers. Next, copy and paste the nameservers provided by your host into the box.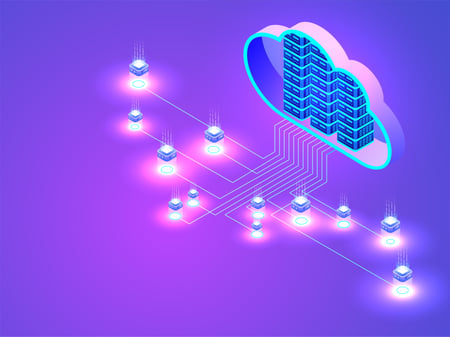 For Website Users
Most people who buy domain names use them to create websites.
Who Needs a Website?
Small businesses
Freelancers
Independent Artists
Online stores and ecommerce
Nonprofits
Events
Build a Website For Your Domain Name
There are three main options for building your website:
Hire a web designer
Use a website builder
Do it yourself with a content management system
None of them are bad choices, but using a website builder is the best move for people with no web development experience and anyone looking to save time and money. All you need to do is pick a template, drag and drop, and connect it to your domain.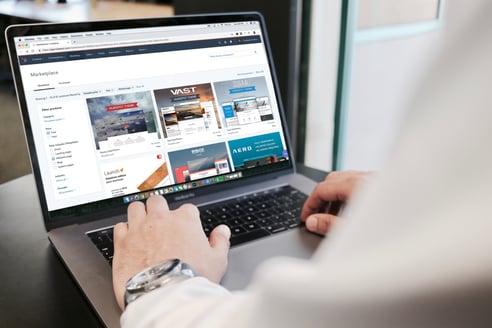 Market Your Website
Once your website is live, work on getting some eyeballs on it. You don't need to start hiring marketing staff right away. Here are a few ways beginners can market their own website:
Optimize for Search Engines
Search engine optimization (SEO) is a series of techniques intended to get your website to the top of the search engine results page. SEO includes:
High volume, low competition keywords
Mobile-friendly and accessible design
Relevant internal and external links
Local SEO
On-page and technical SEO
SSL certificate
Get Active On Social Media
Building a solid social media presence has the power to attract new customers and improve your reputation, customer experience, and larger online presence.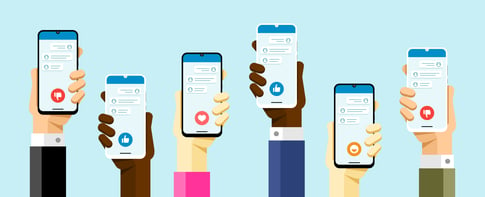 Start Email Marketing
Email marketing is an effective, low-cost digital marketing tool. Start building a newsletter subscriber list early on, then develop marketing campaigns later with a tool like MailChimp.
Create a Blog
Content marketing is on the rise. The easiest and most effective way for small business owners to get on that train is by starting a blog. It may seem like tedious work at first, but the benefits include:
More website traffic
A fuller social media calendar
More leads
Better SEO
Establishing your business as an authority
Networking
Get a Custom Email Address
One great advantage of owning a custom domain is creating a business email address that matches your business name. It's better for branding to use yourname@yourdomain.com than yourname@gmail.com for business purposes. Many free email providers allow users to create @domain.com email addresses using their platforms. These include Gmail, Outlook, AOL, iCloud, and more.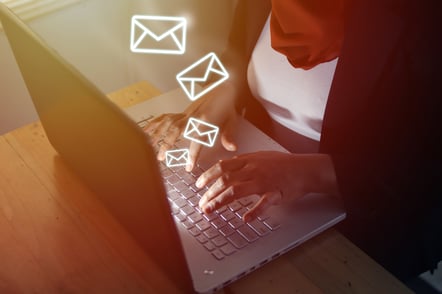 Get a Business Phone Number
It may seem easier to just use your personal phone number for business calls, but it comes at the cost of your professionalism and your privacy. A cloud based business phone system is an easy way to set up a phone and fax line if necessary across multiple devices.
Secure the Social Media Handles
Using a consistent social media handle across different platforms leads to less confusion. Whether you're ready to build your social media presence or not, it's a good idea to claim handles on each platform that match your domain name as soon as possible. Create social media accounts on each platform you plan to use and claim the handle on all of them. Websites like namechk make it easy to check handle availability for multiple social platforms in one place.
Trademark Your Business Name
Registering your business name with the United States Patent and Trademark Office (USPTO) protects your brand from infringement across the United States and allows disputes to be tried in federal court instead of at the state level.
For Other Domain Buyers
Not everyone who buys a domain uses it for a website. Some people invest in domain names by using a cash parking program for passive income or holding onto domains and selling them at a profit in a practice known as domain flipping. Some people who own websites also own domains that are similar to their website so they can set up redirects.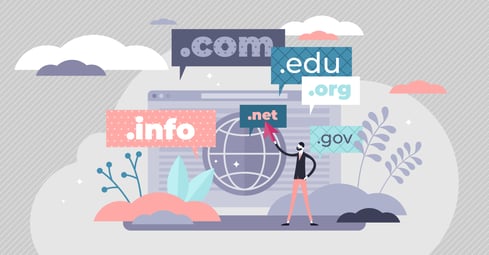 Park Your Domain Name
Domain parking is putting up a landing page for a domain name that isn't connected to a website. These unused domains may point to a parked page, ads, or even nothing at all. A parked page is a web page that is not affiliated with a website. It could say "for sale", "coming soon," or simply that this domain is parked. To park a domain, change the nameservers to your domain name registrar's defaults.
Sell Your Domain Name
Domain flipping is a subset of domain investing. It's specifically the act of buying and selling domains at a profit when the value goes up. It's similar to real estate flipping, but it takes a lot less physical work.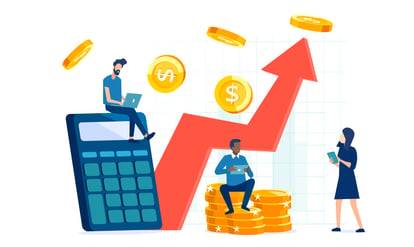 Redirect to Your Website
Some companies buy domains that are similar to their website so people who enter these variations into their browsers will get to their website right away. The most well-known example of this is Google. They also own
Gooogle.com
Goolge.com
Googel.com
Googl.com
Google.net
and redirect them all to their homepage by setting it as a URL to forward traffic to in their DNS settings. This practice doesn't only drive more traffic to the main website. It also protects the brand from cybersquatting. These variations on the main domain name are called domain aliases.
How Sav Can Help
No matter how you plan to use your domain name, we're here to make every step of the way easy and affordable. Our low domain prices, 4% commission, free security, and website builder plans to meet any budget will have you succeeding online in no time. Create an account today to get started!
Categories
topics on the blog