Hair salons and barber shops play an important role in many people's lives. Yours can be the one people trust, but that starts with them knowing that it's there. That starts with a website that's just as professional as you are. These tips on building and promoting a beauty salon website can help grow your business like hair.
Why Your Salon Needs a Website
Here are a few ways building a website can benefit your salon.
Grow Your Business
Even if you're booked and busy, it doesn't hurt to promote your business to new potential clients. If you don't have a website, a lot of people are missing out on learning about your small business. If your business doesn't have an online presence, the public may get the message that you're behind the times.
Almost 90 percent of small business owners in the United States have reported that a website makes it easier for customers to find their business.
Provide Information for Customers
A website is a way to keep information and announcements streamlined. If a potential customer wants to find something out and has to ask a bunch of places, they'll get frustrated with your business before they've even gotten started. Having a centralized source of information on a website will make your business look credible and easy to do business with.
Stand Out From the Crowd
What makes your salon unique? Why should people trust your stylists and hairdressers over others in your area? What are you all about as a salon? A website can answer all these questions.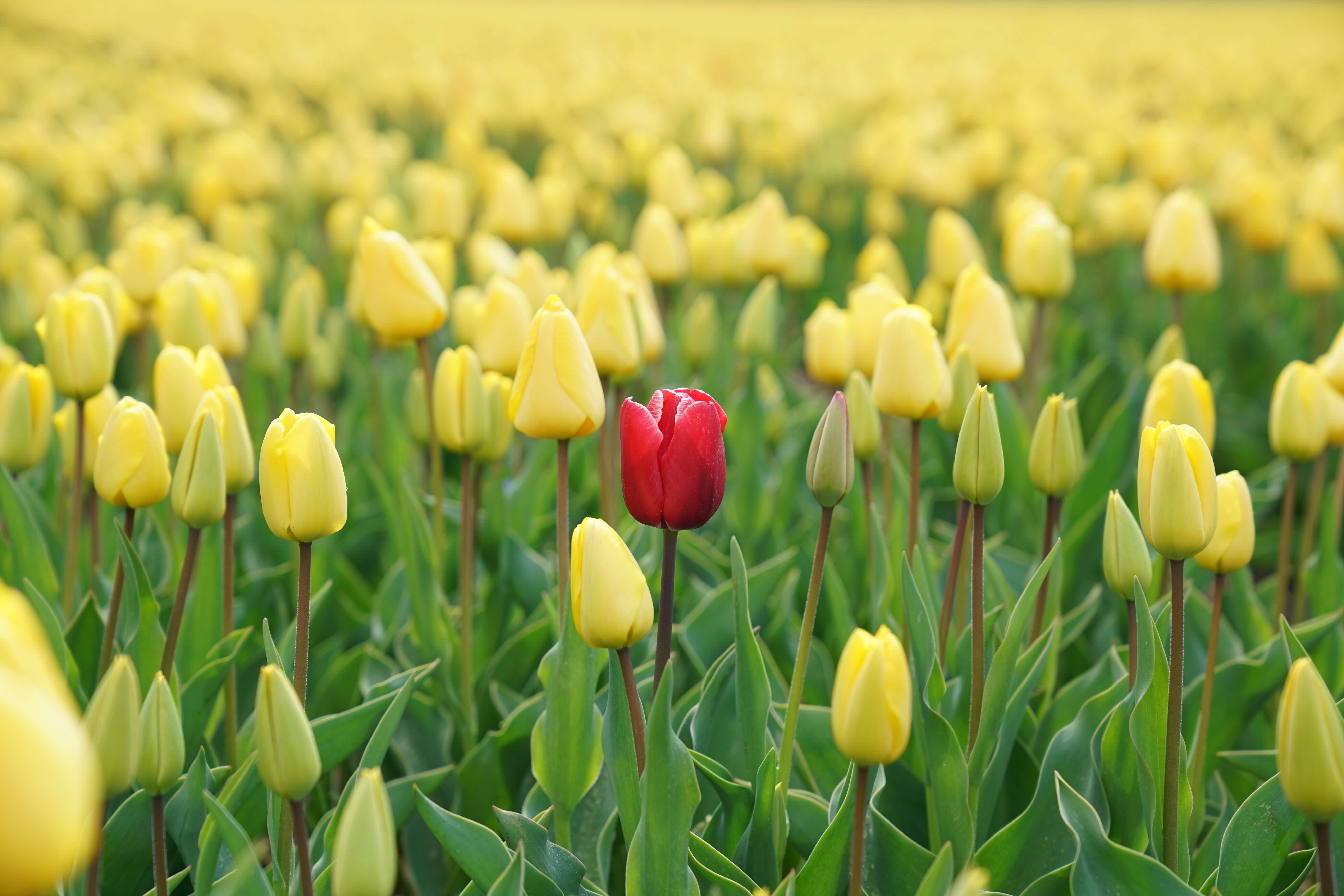 Save Money on Marketing
You may not have the marketing budget of a Great Clips or any big beauty salon chain, but having a professional, appealing website gives you a chance to even the playing field without breaking the bank. Social media and digital ads round out your strategy, but they need to lead somewhere. That somewhere is your website.
How to Create a Salon Website
Choose a Custom Domain
The right domain is a crucial part of marketing your business. Keep it short, memorable, and free of punctuation. Think more like lisassalon.com and less like lisas.salon.websitebuilder.com. Sav's world-class domain marketplace makes it easy with our wide selection and industry low prices. All domains purchased from Sav come with a free 30-day website builder trial, a free SSL certificate, mobile friendly optimization, SEO optimization, Google Analytics integration, and unlimited storage.
Pick a Website Builder That Fits Your Needs
A website builder is the way to create a beautiful, functional, and overall good website without taking away from the time and money you need to run your business. Pick one that has plans that match your budget and features that will help you succeed. Think you can't afford it? Sav website builder plans start at $2.49 per month.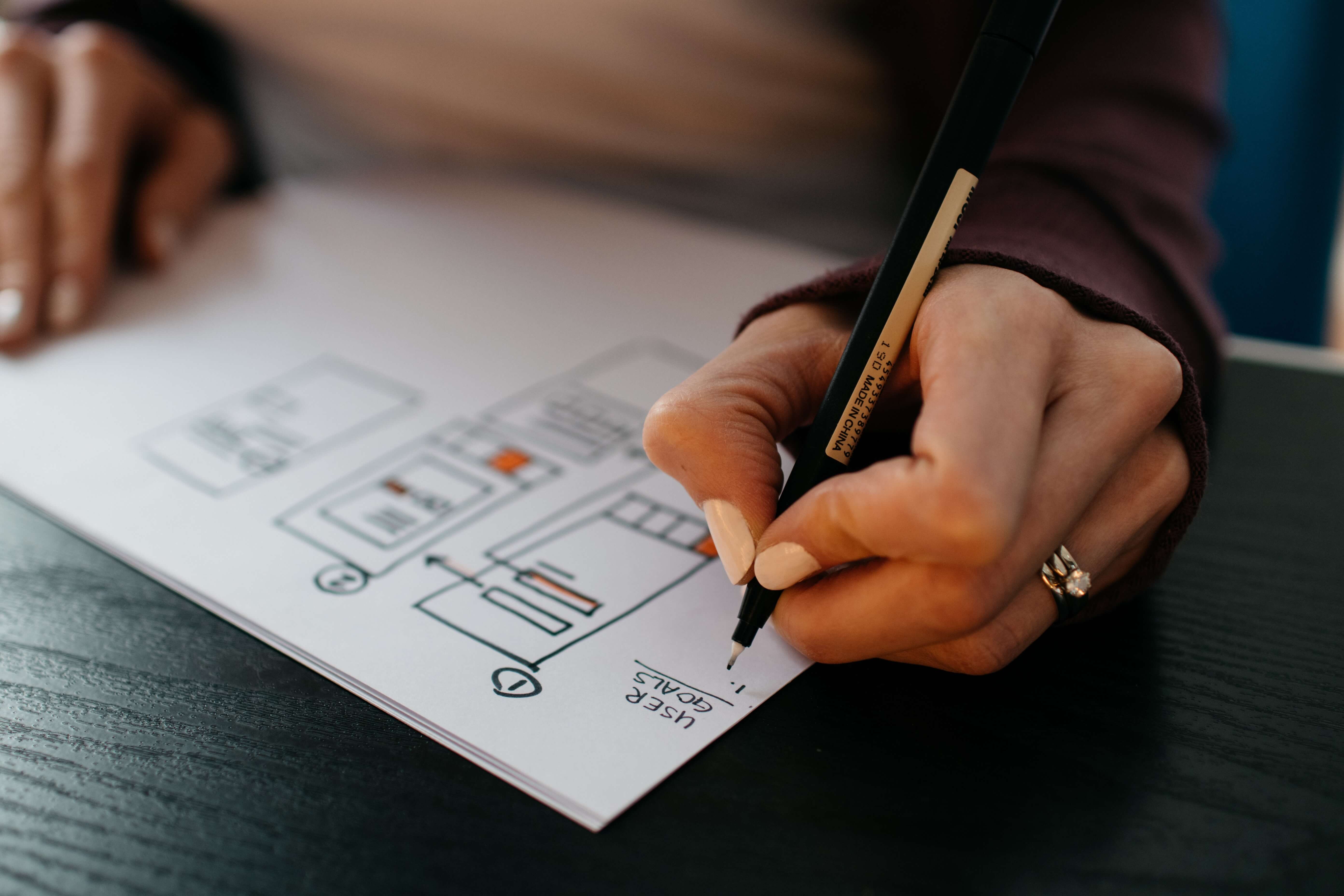 Create Each Page
Each website has essential building blocks. Here are yours:
Home Page
The home page is the welcome mat to your website. Make a good first impression with clean, appealing visuals and your salon's name, logo, and tagline front and center. Add a "book now" button to make it easy for new visitors to book appointments with you.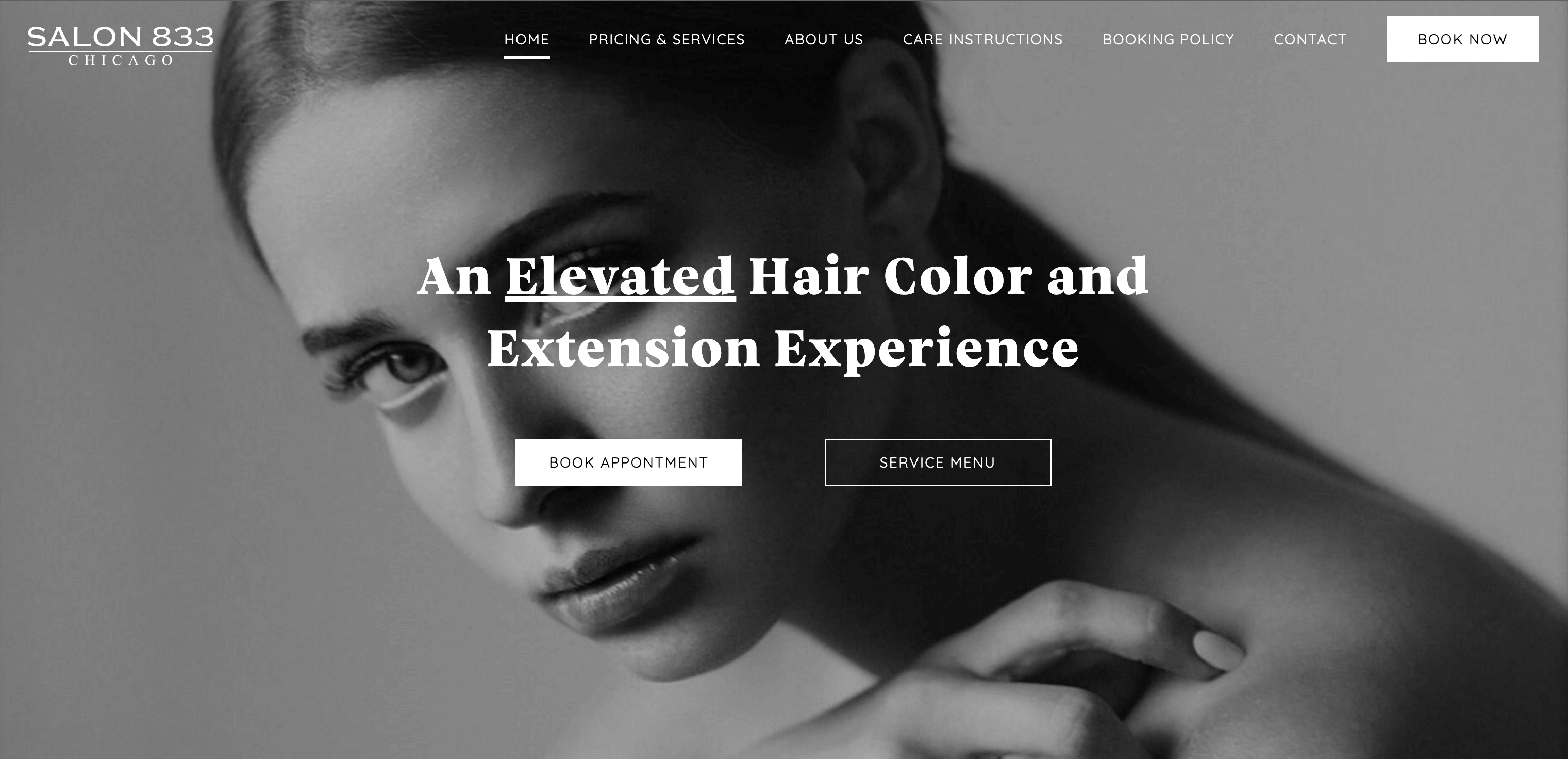 About Us Page
The about page is the place to tell your story. What makes your hair salon unique? What's your specialty? What got you interested in cosmetology? What are your values as a business owner? Questions like these can help you write a compelling narrative that will drive visitors to root for you. Including a bio and photo of every hairstylist at your salon sends the message that your business isn't just about the owner and helps visitors decide which one they should book an appointment with.
Contact Us Page
Being easy to contact is essential to your bakery's online presence. Make sure to include the following in a contact page or at the footer of your website:
Your salon

location

(s)
mailing address
business hours
business phone number
all relevant email addresses
all social media links
It also might be a good idea to include a contact form so visitors can reach out to you by email without leaving the site.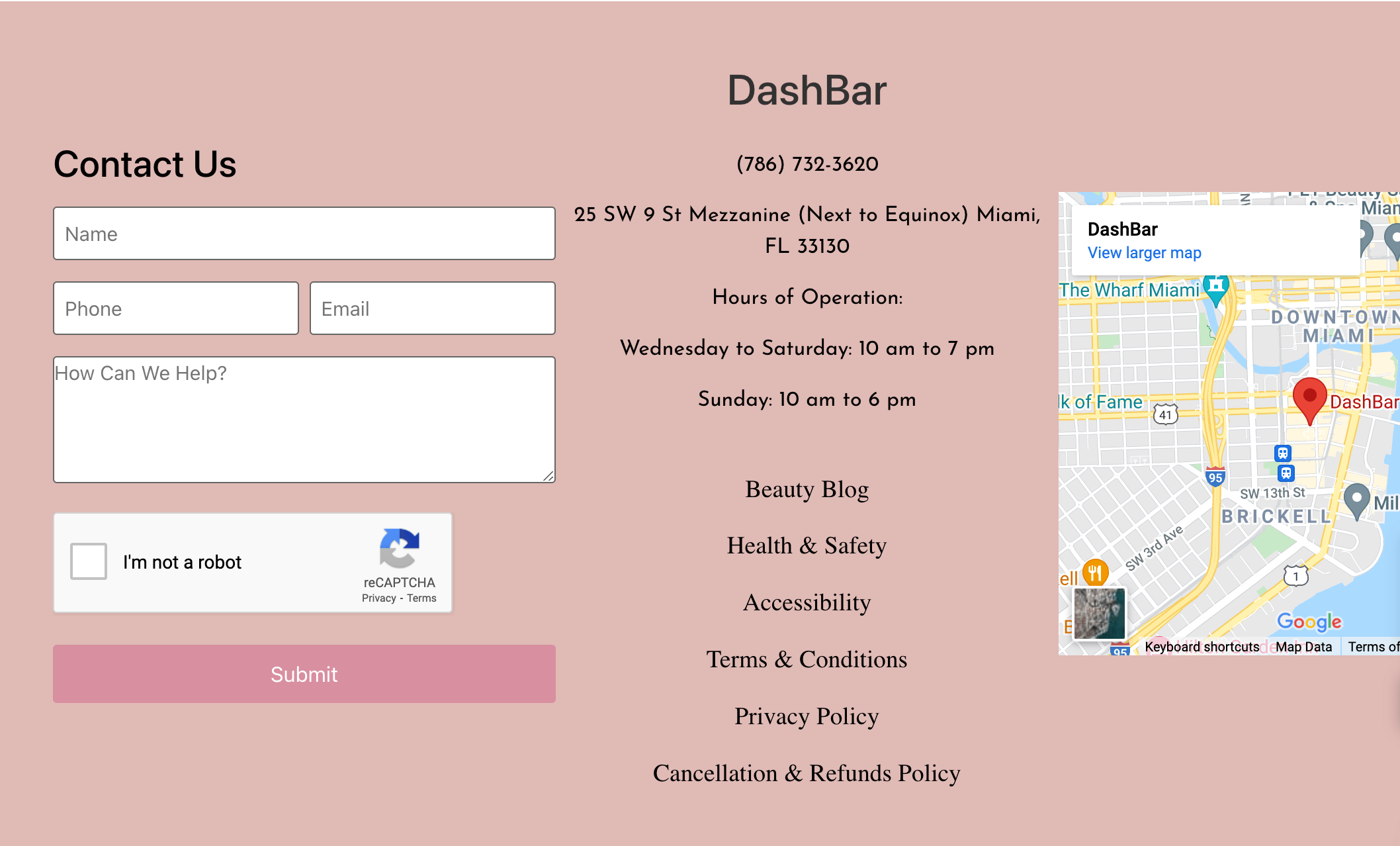 Reviews and Testimonials
Social proof is a powerful currency for business owners. Testimonials from past and current customers are a great way to harness it. People trust word of mouth more than ever these days. A simple plugin can attach Yelp reviews to your website.

Portfolio page
Show off your best, widest range of work on the portfolio page. What are the most daring haircuts you've ever done? What are the most ambitious dye jobs?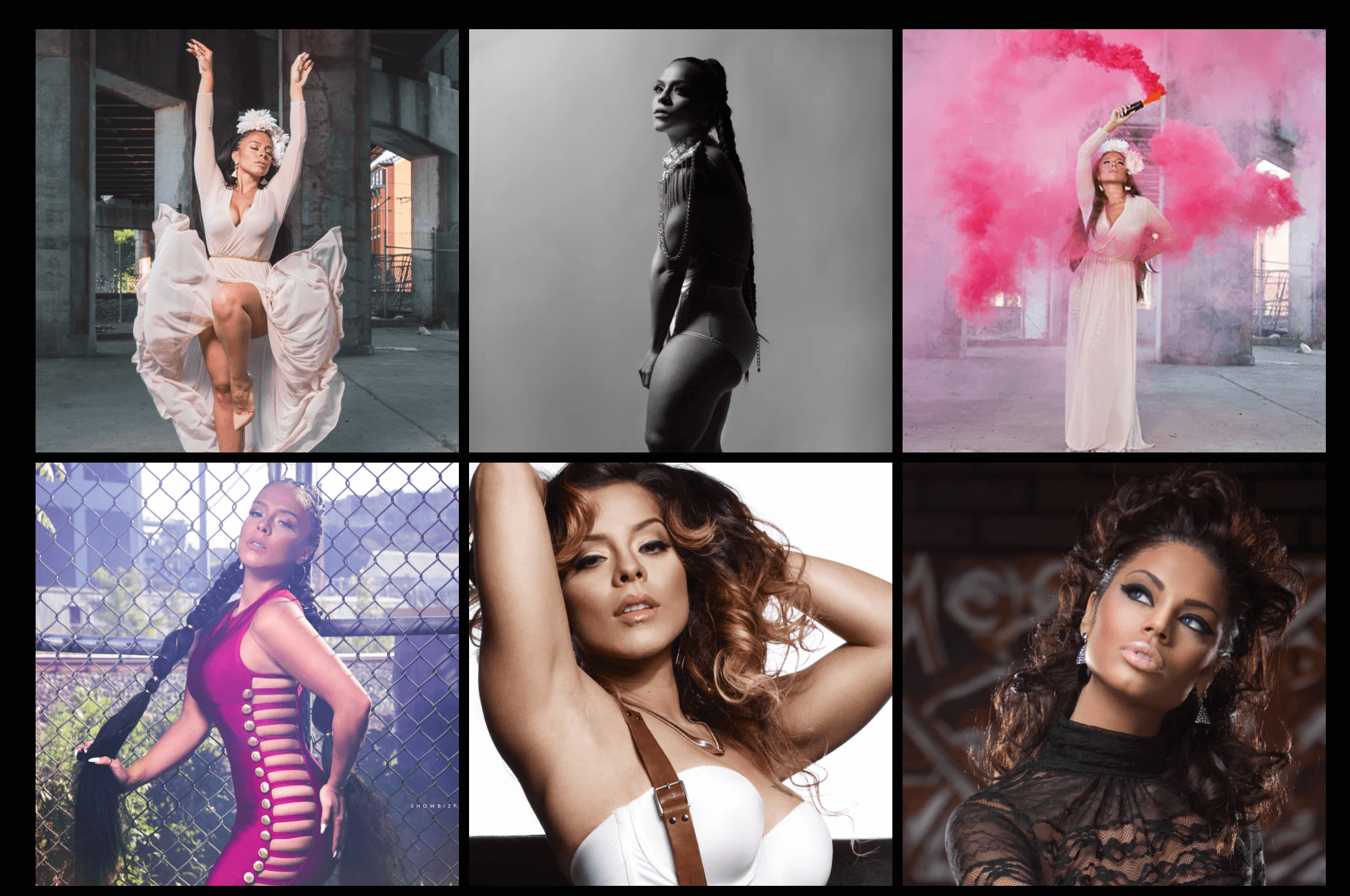 Services Page
How much does this place charge for hair color? Do they charge different prices for men and women or by hair length? How about kids' haircuts? Do they only do hair or do they also offer waxing? Your services page is the place to answer these questions.

FAQ Page
Make life easier for yourself, your receptionist, and your customers by anticipating questions they may ask and putting them on an easy-to-find, user friendly FAQ page. Start by thinking about the questions clients ask you the most, then add more as more come in.
Add Professional Images & Videos
The portfolio page isn't the only place for original photos and videos. Put some faces to your business with photos of you and your staff working hard. Invite them to come on in by showing off your space. Use some of your favorite work examples on other pages so viewers don't have to click through the gallery to see how great you are.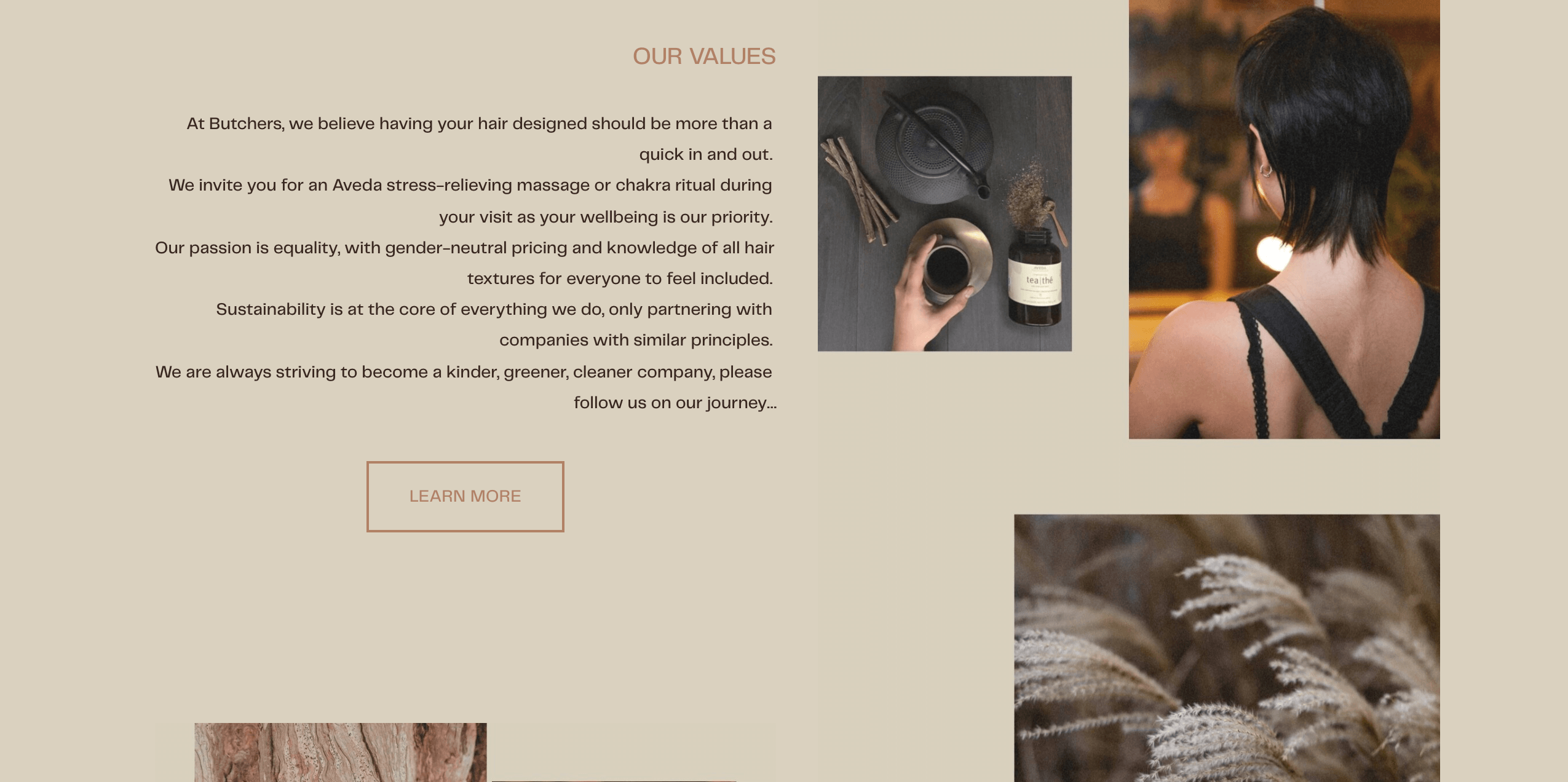 Use Good Web Design
If your hair salon website isn't visually pleasing, who will trust you with their own appearance? Make sure the theme you choose is consistent with the experience you create in your salon and aesthetics that are popular with your target audience. If you're stuck, take design inspiration from other salon websites without fully ripping them off.
The fonts, color palette, images, and buttons you choose also affect your website's user experience. Standard, readable fonts make your website easy to use on all devices. Bold colors with high contrast aren't just eye-catching, but make your website easier to use. The size, shape, and color of call to action buttons can affect how likely visitors are to click through.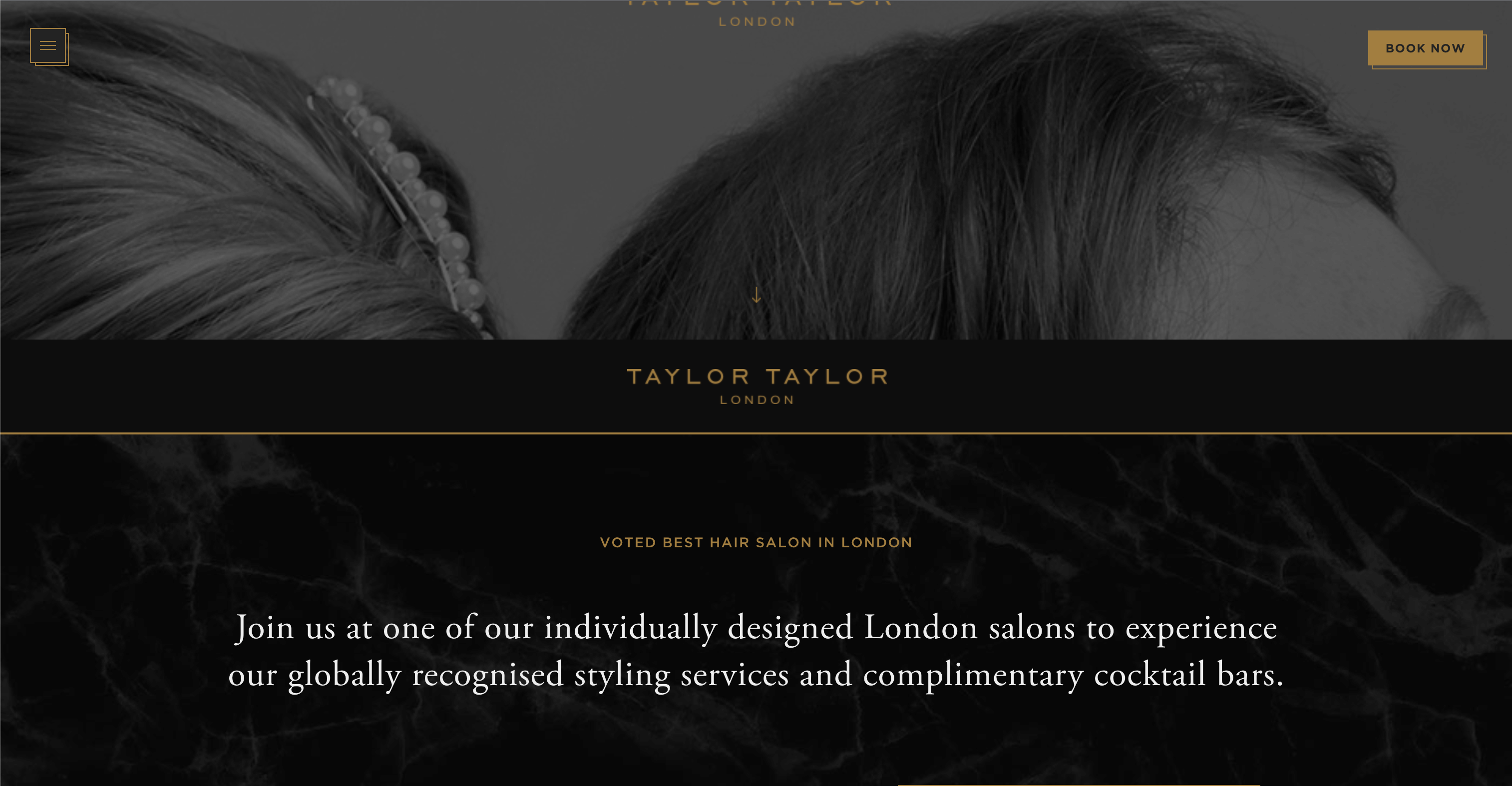 Set Up Online Booking
Online booking makes scheduling easy and convenient for both you and your clients. You don't have to talk back and forth on the phone anymore. A Google Calendar Widget can help you easily manage your scheduling.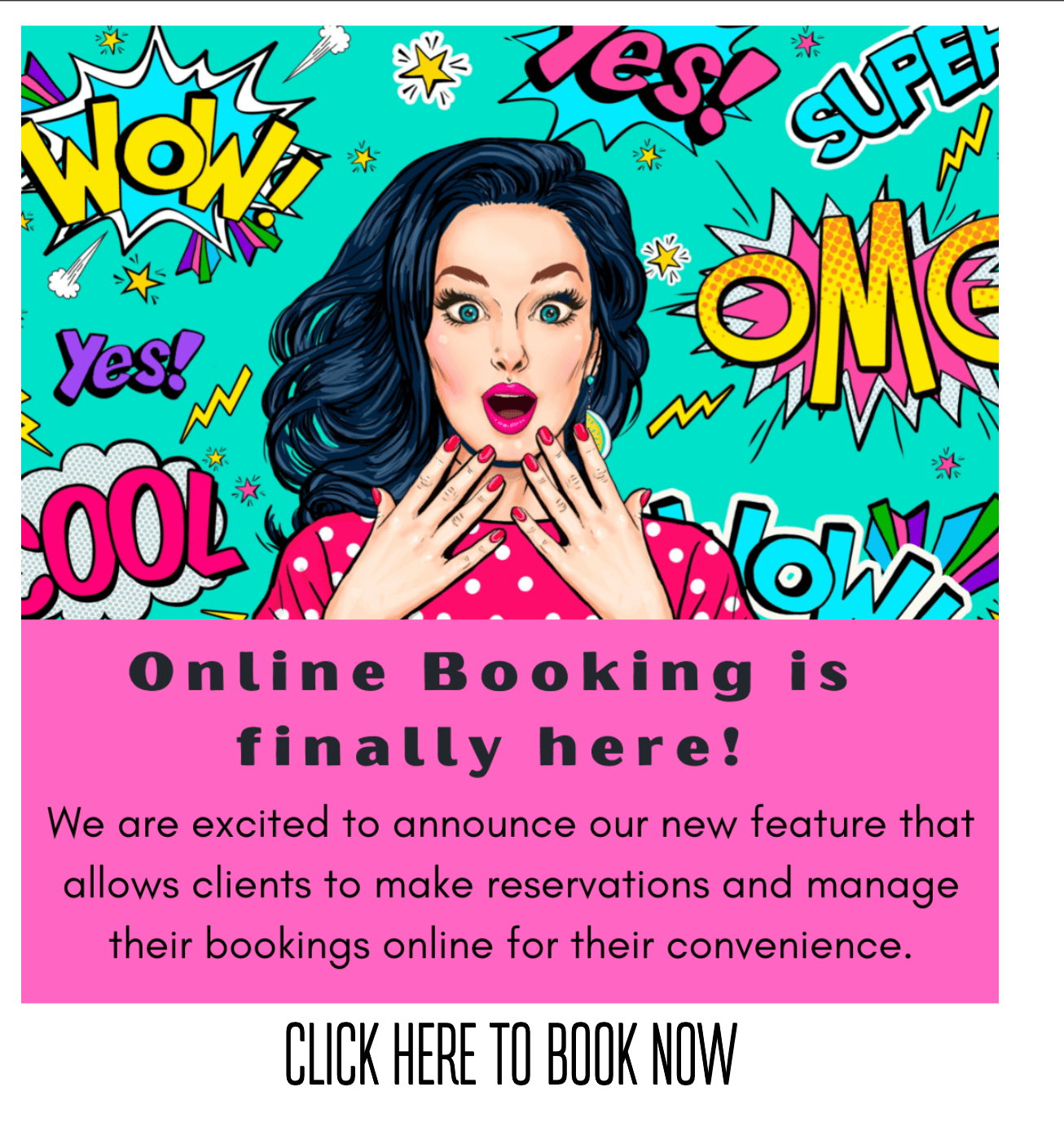 Optimize for Search Engines
If you don't know what Search Optimization (SEO) is, it's the use of keywords to move your content further up the Google search results page. SEO allows small companies to stand a chance competing against big corporations despite the difference in funds and advertising reach.
It may seem tedious, but with the SEO features that come with many website builders, you don't have to be an expert to pull it off.
Optimize for Mobile
Mobile-friendliness matters. In fact,
That means if you don't consider mobile users when you build your website, you're missing out on valuable traffic. All Sav websites include mobile-friendly design, but there are still a few things you can do to make your website fit well on a small screen.
Use readable fonts
Avoid large blocks of text
Keep your design minimalist
Optimize your images
Space out links
Avoid pop-ups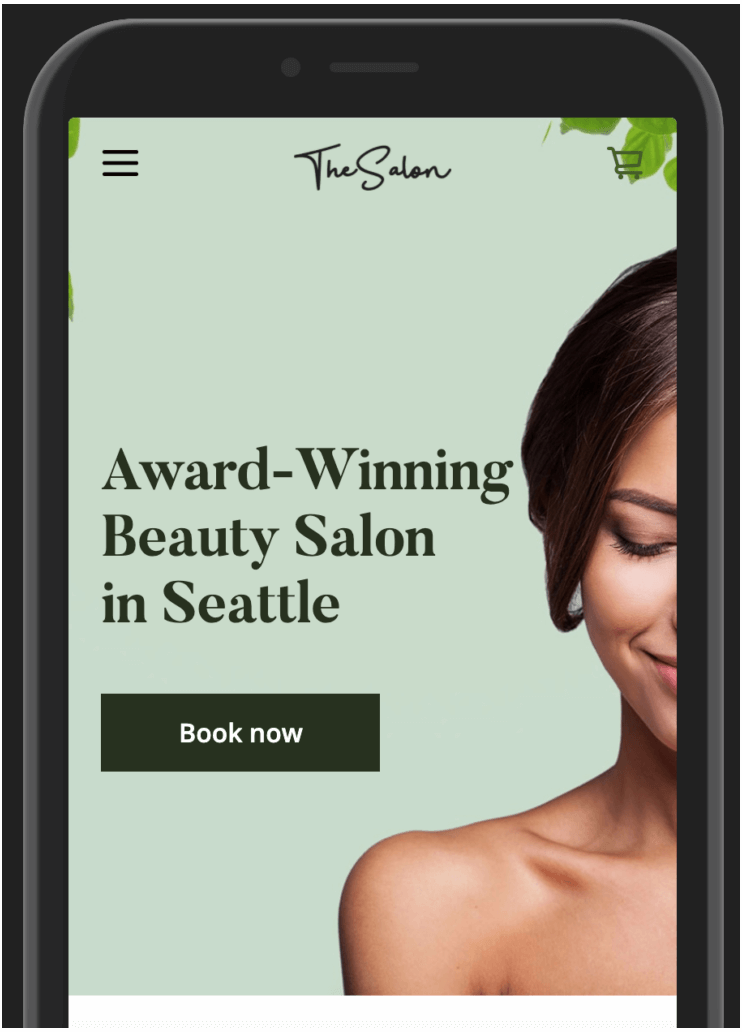 Security
An SSL Certificate doesn't just add an s to your URL. It provides an extra layer of security to your site. It is highly recommended for any site that collects information from customers. Search engine algorithms also prioritize sites that have one over ones that don't. And, of course, the certificate prevents that embarrassing "not secure" warning from popping up next to the URL. That's why all domains registered with Sav come with free SSL.
Promote your Salon Website to Potential New Clients
Once you've built your website, the next step is to get as many eyes on it as possible. Here are some ways to accomplish that without a huge marketing budget: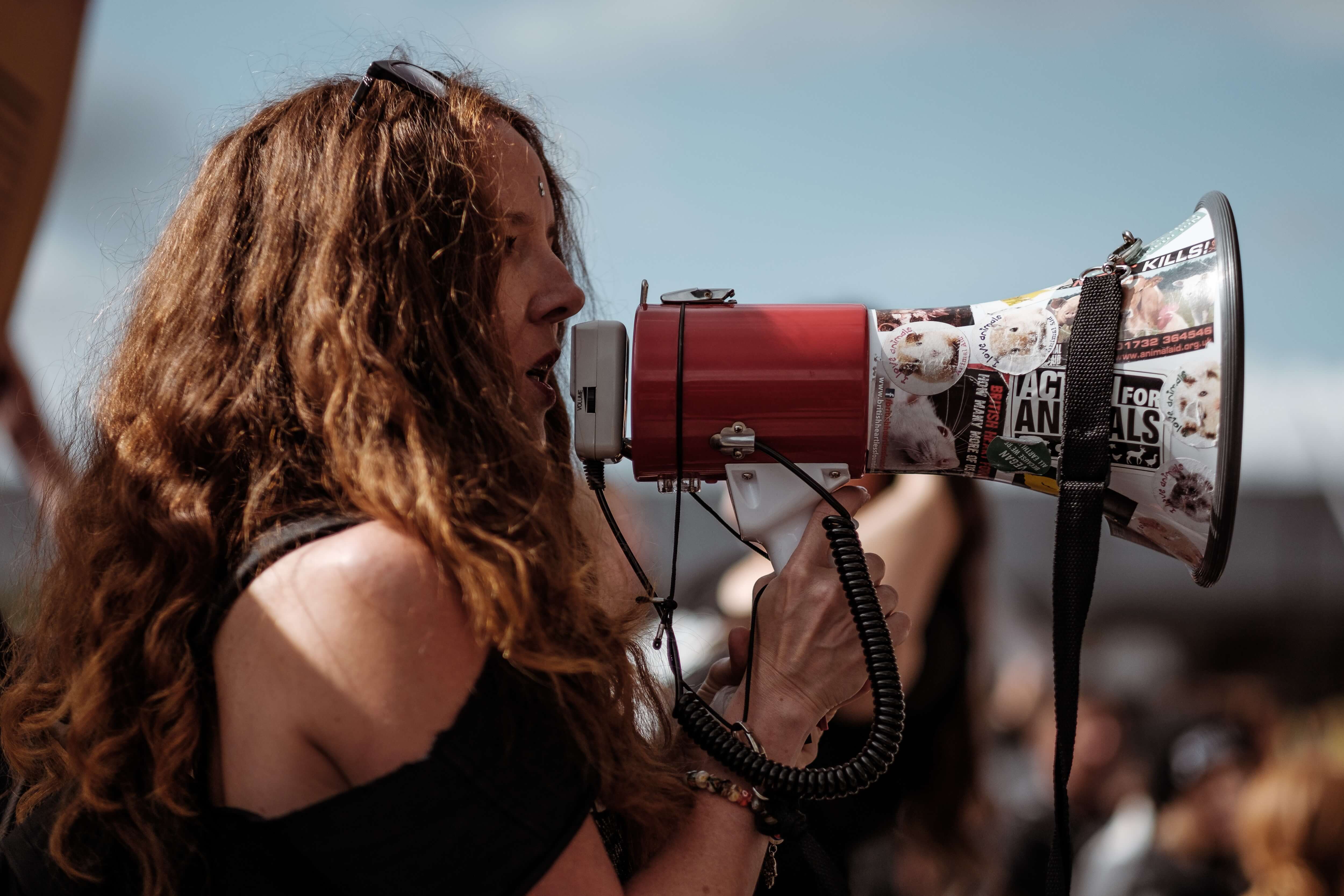 Social Media
You probably know that the beauty industry lives on social media. Showing off your hair styling and selling beauty products from your affiliates on Instagram, Facebook, TikTok, and Snapchat can keep your loyal clients engaged and reach new potential clients. Who wouldn't feel good when their hairdresser posts a photo of them on their Instagram?
Newsletter
A monthly newsletter is an excellent way to keep your most loyal clients up to date on the latest events and updates.
Blog
Starting a blog is a popular, effective way to boost the profile of your business. Blog posts boost your SEO, fill out your social media calendar, and establish you as a leader in your industry. Hair care has a lot of potential for post topics with visual components.
Why Trust Sav for Your Salon Website?
Sav wants to help your business succeed by offering the tools to make your website the best website it can be. Not only do we provide features you need at prices you can afford, but all Sav websites come with a free SSL certificate, mobile friendly optimization, SEO optimization, Google Analytics integration, and unlimited storage. Start your free trial to get started.
Topics
topics on the blog