Promoting and growing your photography business starts with an appealing, professional portfolio website. We'll walk you through how to build and promote your photography website and give you a little inspiration from the best photography sites around.
Do I Really Need a Photography Website?
Whether photography is your side hustle or your day job, you're a professional photographer and a professional website can benefit your photography business by reaching new clients and benefiting your regulars alike.
Reach New Clients
If you don't have a website, a lot of people are missing out on learning about your small business. If your business doesn't have an online presence, the public may get the message that you're behind the times.
Almost 90 percent of small business owners in the United States have reported that a website makes it easier for customers to find their business.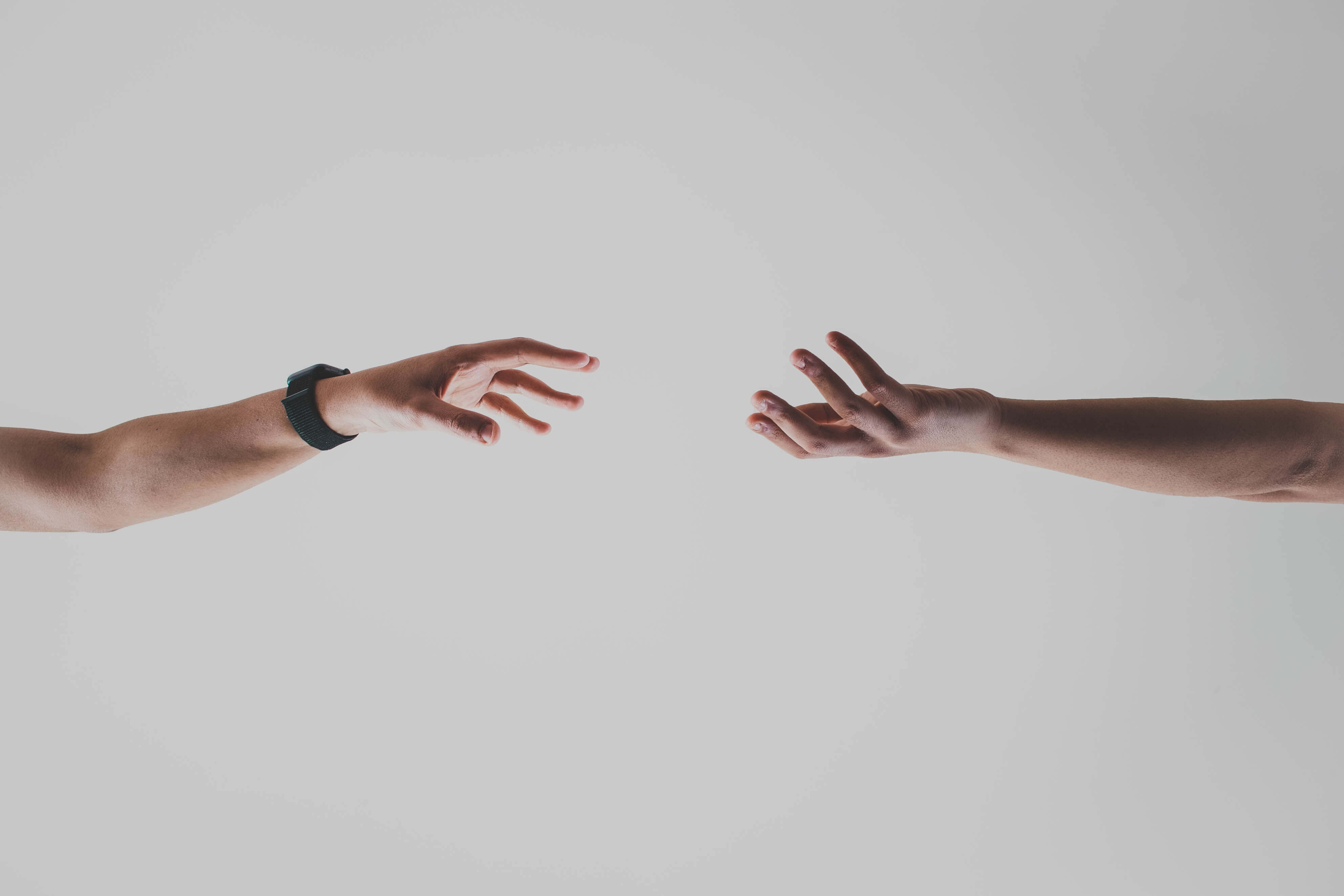 Build Credibility
A website is one of the easiest ways to show people that you're the real deal, not just some rando taking pictures on their phone. In fact, 84 percent of United States consumers report finding a business with a website more credible than a business that only has social media.
Provide Information to Customers
A website makes it easy for customers to find information about your business in one place. Whether visitors want to see your online portfolio, book you for a session, ask some questions before booking you, follow your social media, or read updates and announcements, their website should be a place for all of it.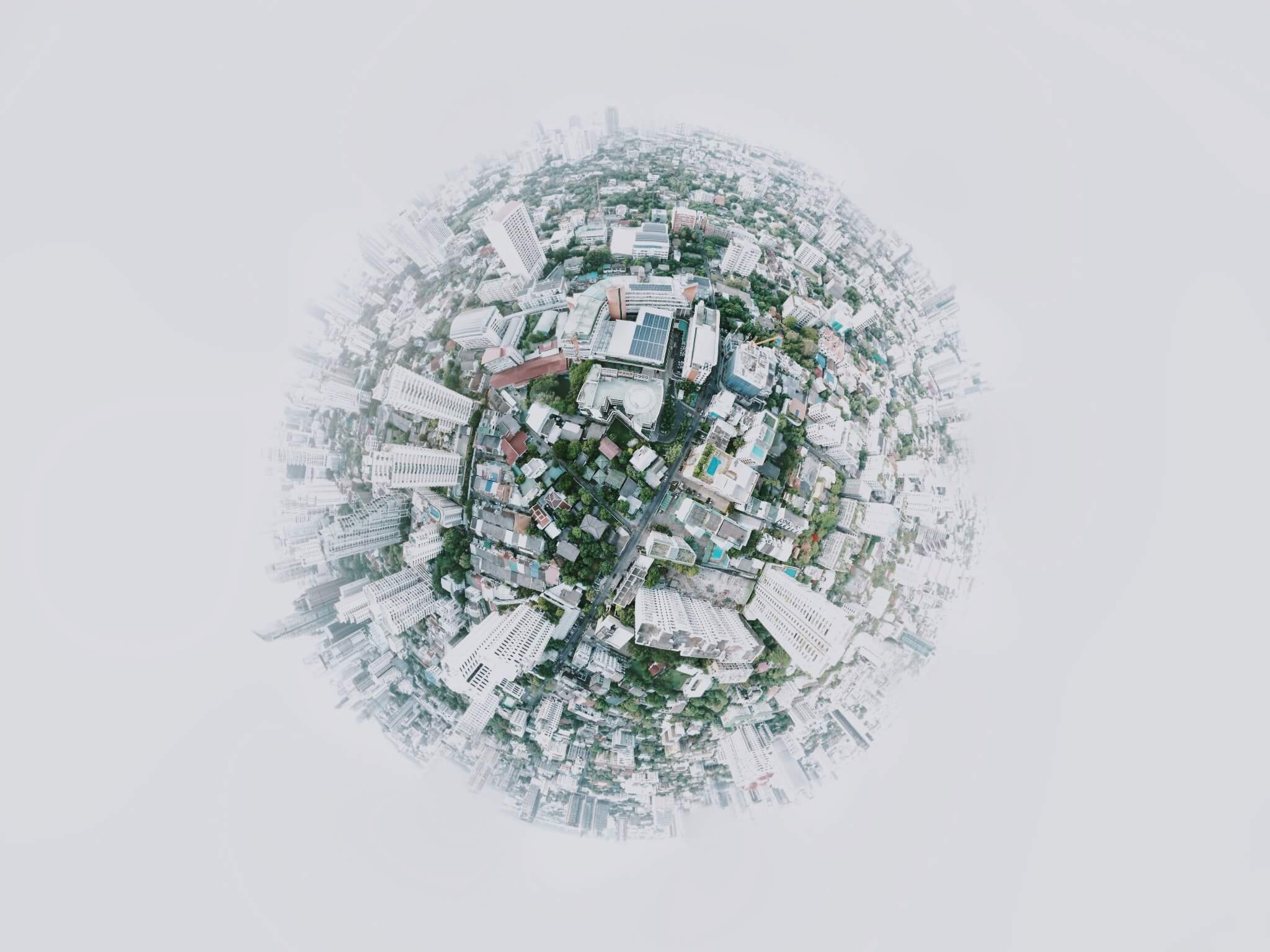 Stand Out
Your website is the place to let your potential clients know why they should choose you over your competitors by telling your story, showing off your work, and including others' reviews of your work.
Lower Marketing Costs
A digital marketing strategy with a website as the hub is a budget-friendly approach to promoting your small business. Social media and search engine ads cost way less than billboards and TV commercials. Running social media accounts for your business is free. But they all have to lead back somewhere: a website. And a website can be built to match your budget with the features that matter to you.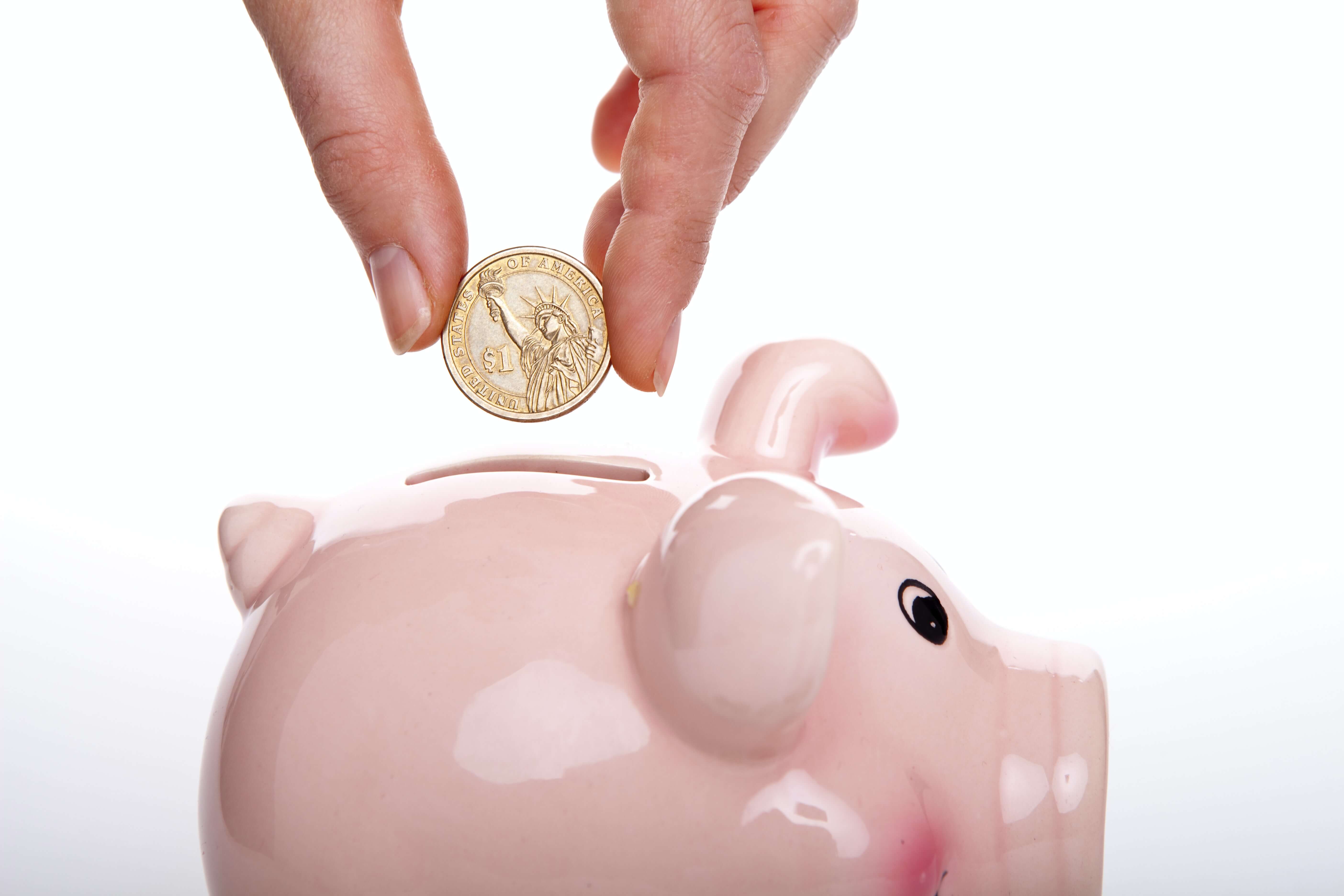 How to Create a Photography Website
Choose a Website Builder
With a website builder, anyone can create a site that looks and functions like it was made by a team of professionals. The subscription fees will save you money compared to hiring a web developer and designer to build a website from scratch.
Pick Your Template
A professionally designed photography website template takes the guesswork out of your web design. No matter your tastes, you'll find a template to match. As long as you choose one that's optimized for primarily displaying images, you're good to go.
Buy a Custom Domain
The right domain is a crucial part of marketing your business. Keep it short, memorable, and free of punctuation. For example, allisonphotos.com would be a much better and more memorable choice than allison.photography.randomwebsitebuilder.com.
Sav's world-class domain marketplace makes it easy with our wide selection and industry low prices. All domains purchased from Sav come with a free 30-day website builder trial, a free SSL certificate, mobile friendly optimization, SEO optimization, Google Analytics integration, and unlimited storage.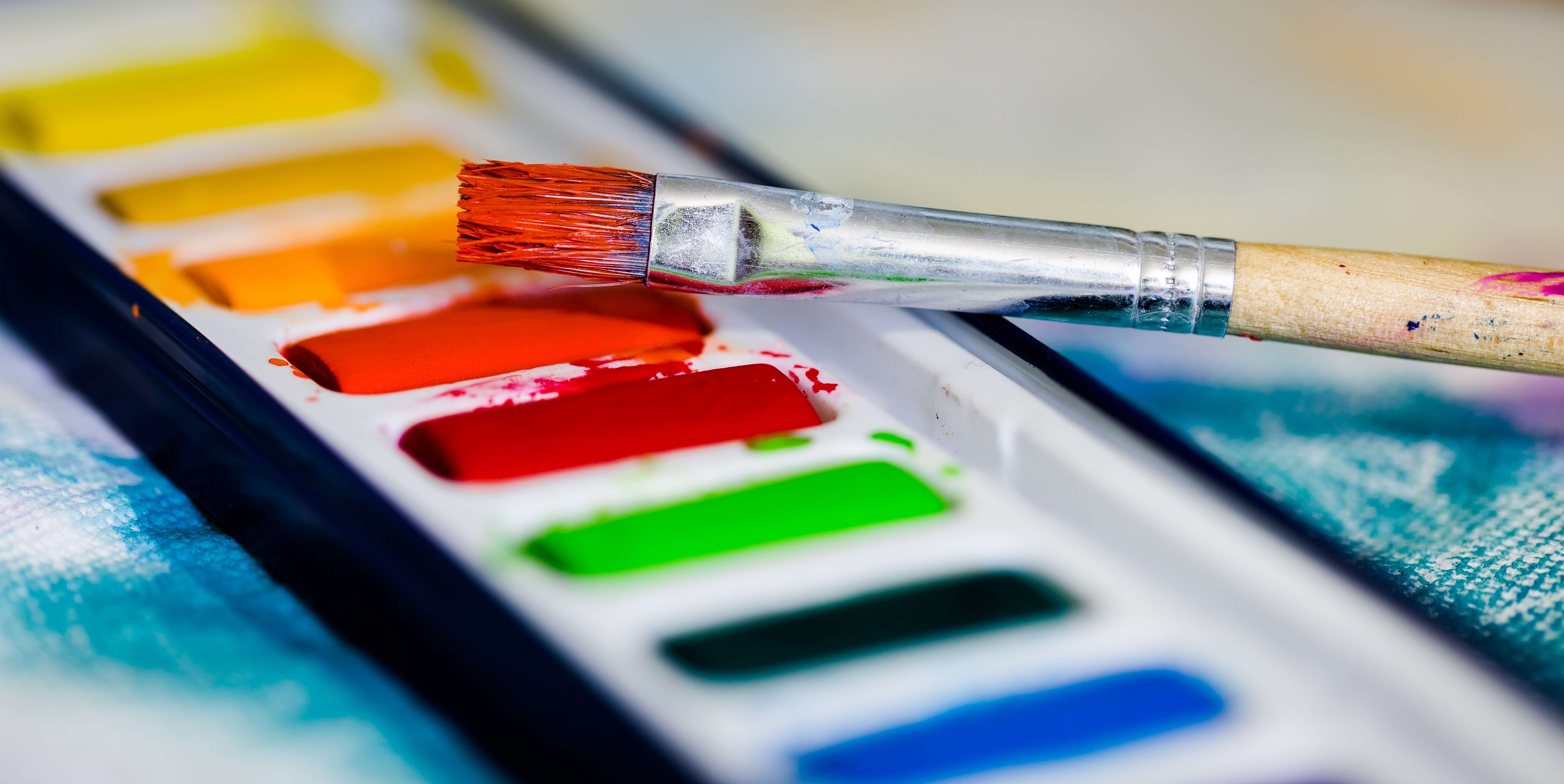 Add Content to Your Website
Home page
The home page is the welcome mat to your website. Make a good first impression with clean, appealing visuals and your business name front and center. Many photographers use one large image or several small ones on their homepage to lead with their work.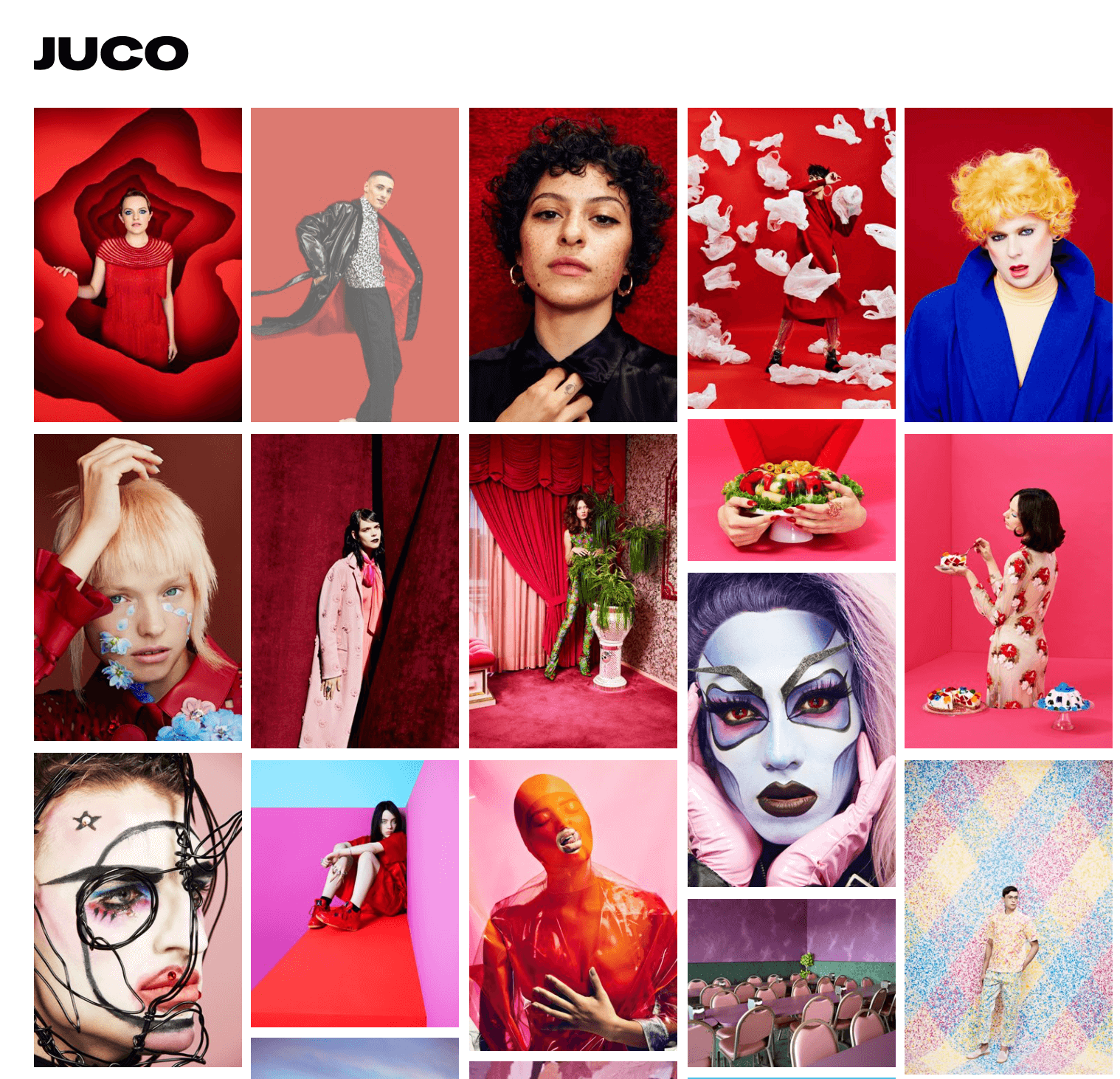 jucophoto.com
lets the duo's work do the talking on the homepage with a striking grid arranged by color.
Contact Page
Make sure to include the following in a contact page:
your

location

mailing address
business hours
business phone number
all relevant email addresses
all social media links
It also might be a good idea to include a contact form so visitors can reach out to you by email without leaving the site.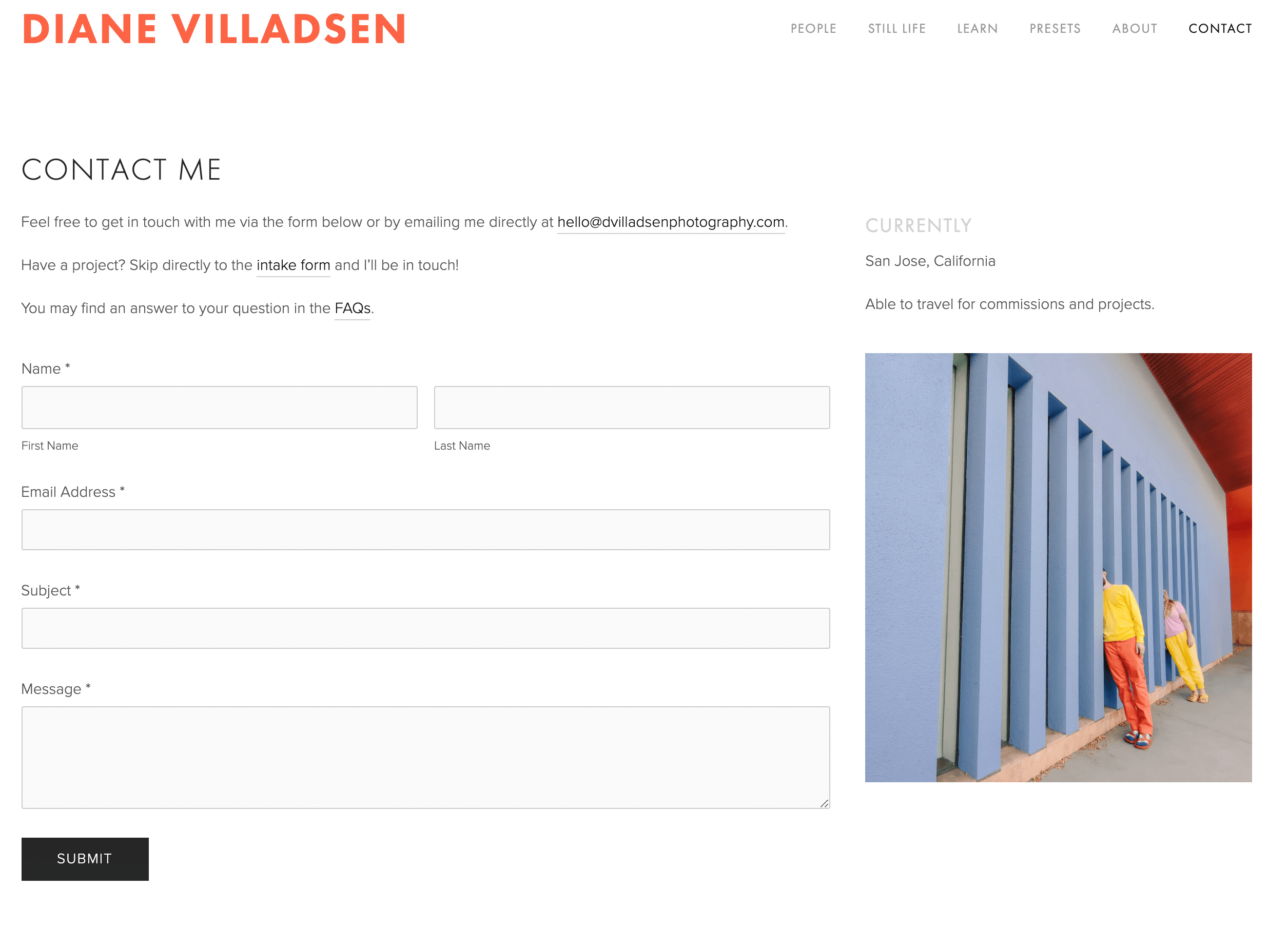 dvilladsenphotography.com
has everything they need on their contact page and a bonus, quirky fun photo.
About Page
The About Page is the place to tell your story. What makes your photography unique? What do you like to photograph the most? What values drive you as an artist? A unique, personal narrative allows your site visitors to emotionally connect to your business in a way that they can't connect with big corporations.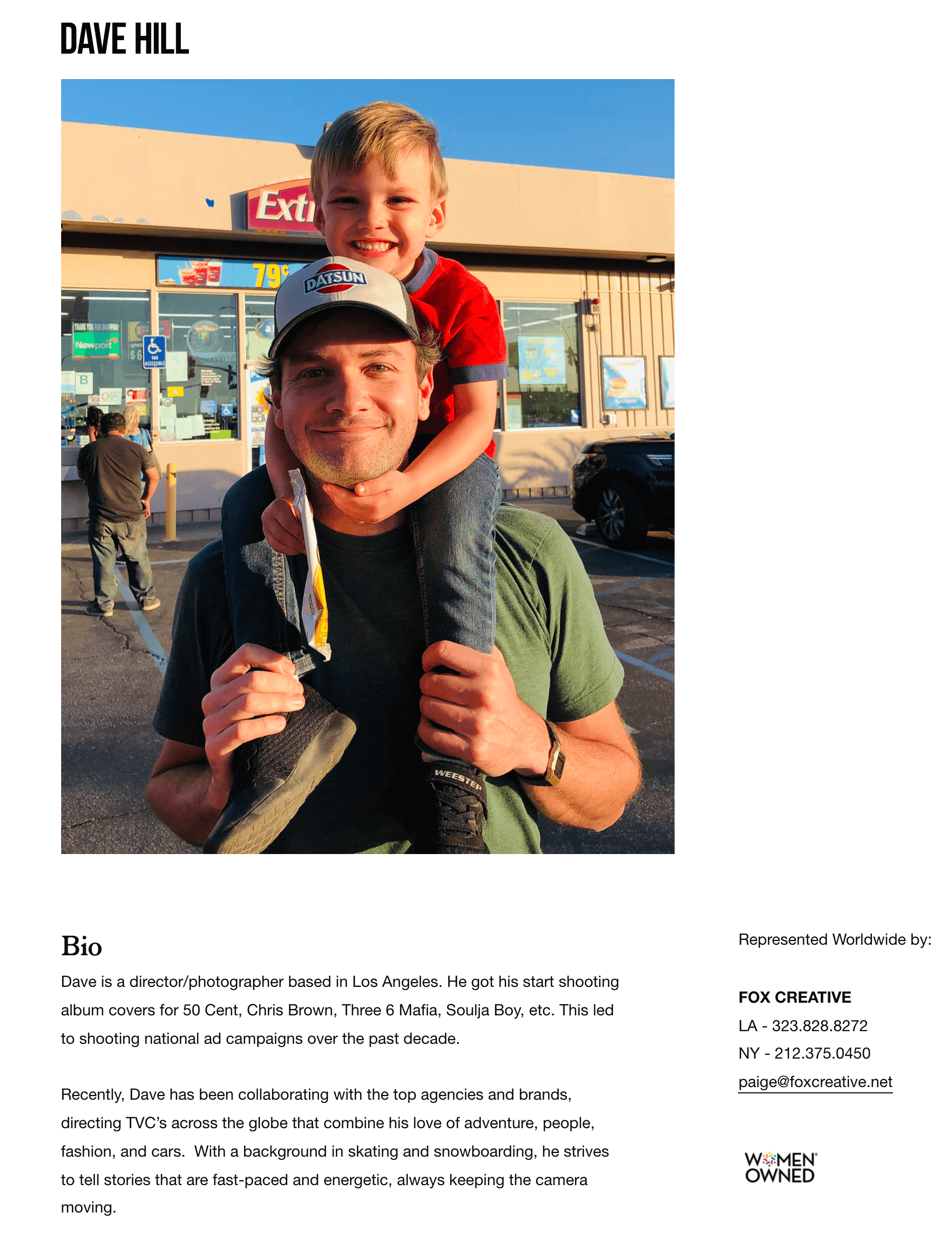 davehillphoto.com
opts for a more personal photo alongside his professional accomplishments.
Photography Portfolio
The portfolio page or photo gallery is the place to showcase your work to potential clients before they decide to buy. Don't just choose your best photos, choose a collection that showcases your range.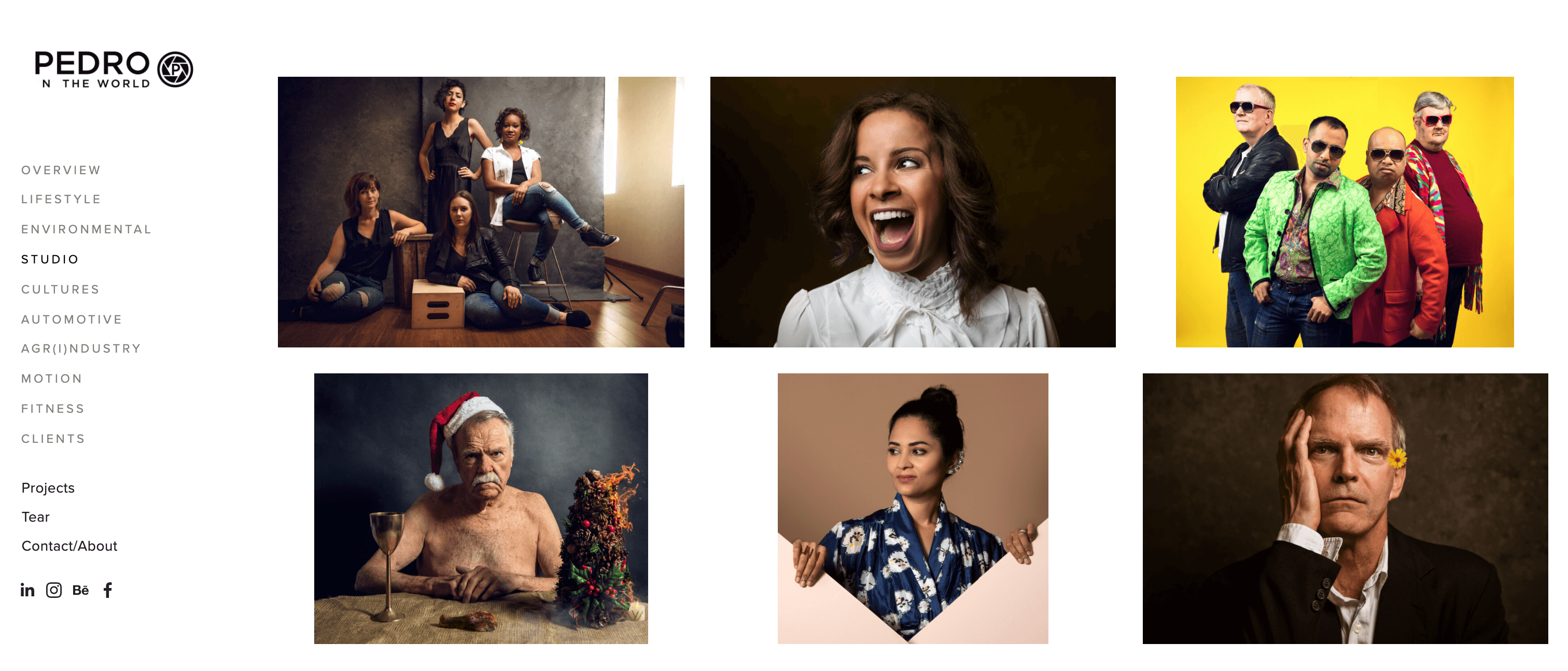 pedrontheworld.com
demonstrates a consistent style and a range of subjects on his portfolio.
Client Testimonials
After showing off your photos in the portfolio, client testimonials can sell the experience of working with you to potential clients. You can connect your website to Yelp with a simple plugin or ask past clients for reviews to put on your website. Then in the future, ask every client to provide a review after the session is over.
Add the Features You Need
These features will help your photography website be the best it can be.
Eye-catching Website Design
The visual quality of your website sends a message about the quality of your work. Make sure the theme you choose is consistent with your artistic style and the aesthetics that are popular with your user base. Relying on current design trends alone can make your website look outdated quickly. The fonts, color palette, images, buttons, and amount of white space you use also affect your user experience.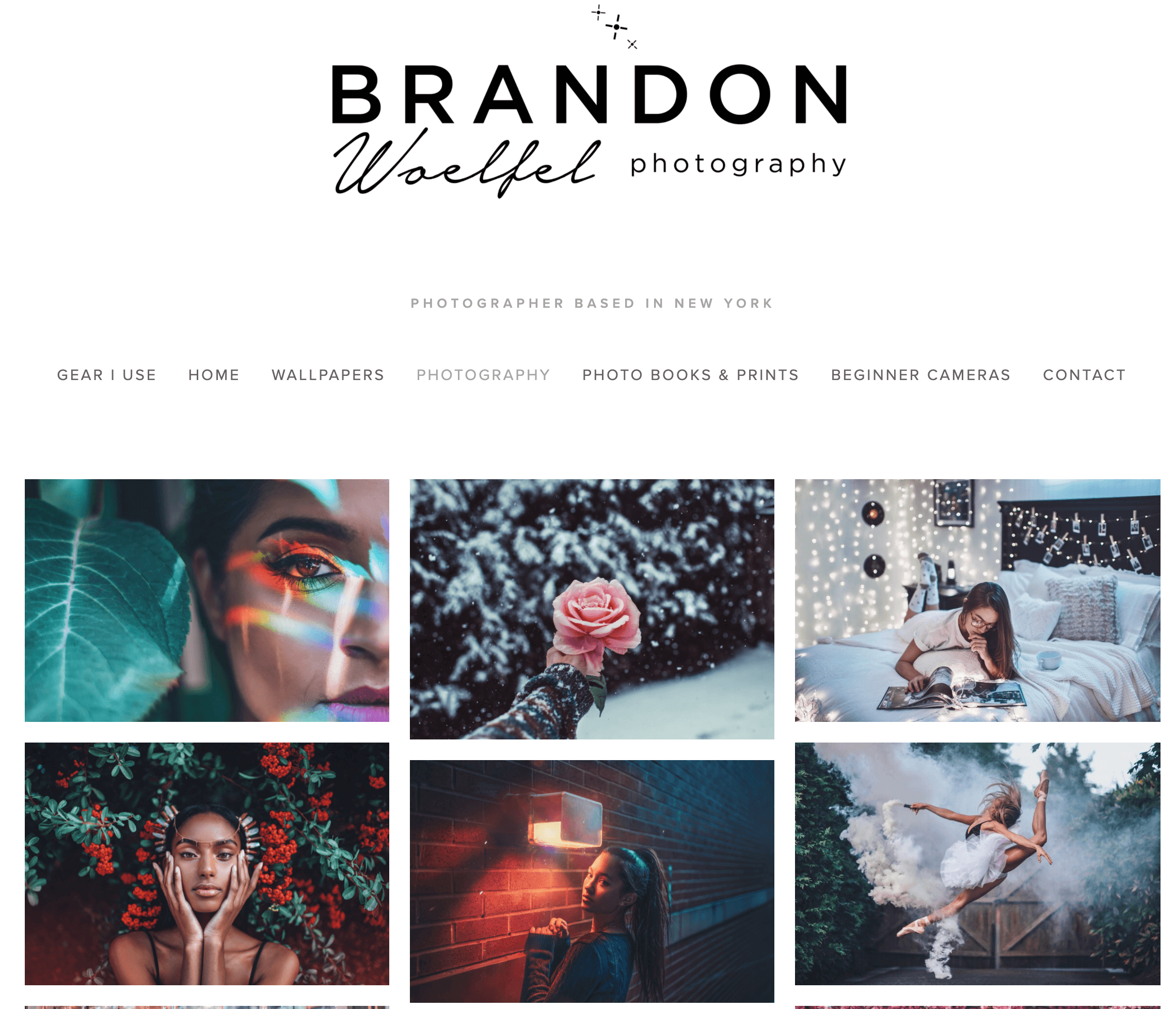 brandonwoelfel.com
uses a sleek layout and fonts that match the ethereal quality of his photos.
Clear Navigation
Visitors should be able to easily make a purchase or appointment, contact customer service, and log in without assistance. Even if it seems intuitive to you, have someone else test your site to make sure they can easily do all of these tasks.
Mobile-Friendly Optimization
You may be asking yourself, "Is a mobile-friendly website really necessary?" Here are a few reasons why it is:
So basically that means if you don't consider mobile users when you build your website, you're missing out on valuable traffic. All Sav websites include mobile-friendly design, but there are still a few things you can do to make your website fit well on a small screen.
Use readable fonts
Avoid large blocks of text
Keep your design simple
Optimize your images
Space out links
Avoid pop-ups
Search Engine Optimization
Search engine optimization, or SEO, is the practice of using keywords and other ranking factors to appear higher up in search engines' results pages. It allows small companies to stand a chance competing against big corporations despite the difference in funds and advertising reach. With the SEO features that come with many website builders, you don't have to be an expert to pull it off.
Security
An SSL Certificate provides an extra layer of security to your site. It is highly recommended for any site that collects information from customers and search engine algorithms prioritize sites that have it. And, of course, the certificate prevents that embarrassing "not secure" warning from popping up next to the URL. That's why all domains registered with Sav come with free SSL.
How Much Does it Cost to Create a Professional Photography Website?
Building a website may sound expensive, but website builders have plans for any budget and the features you need. Sav website builder plans start at $2.49 per month and end at $39.95.
Should I Sell Photos Directly from My Website?
Adding an online store to your photography website to sell prints to customers directly is a great way to increase your earnings. This works best with photos of non-human subjects, but it could also make it easy if wedding, graduation, or other special occasion clients' family members want copies of the photos you took. Make it easy for buyers to pay with a credit card and get the prints shipped to them by picking a website builder with great ecommerce features.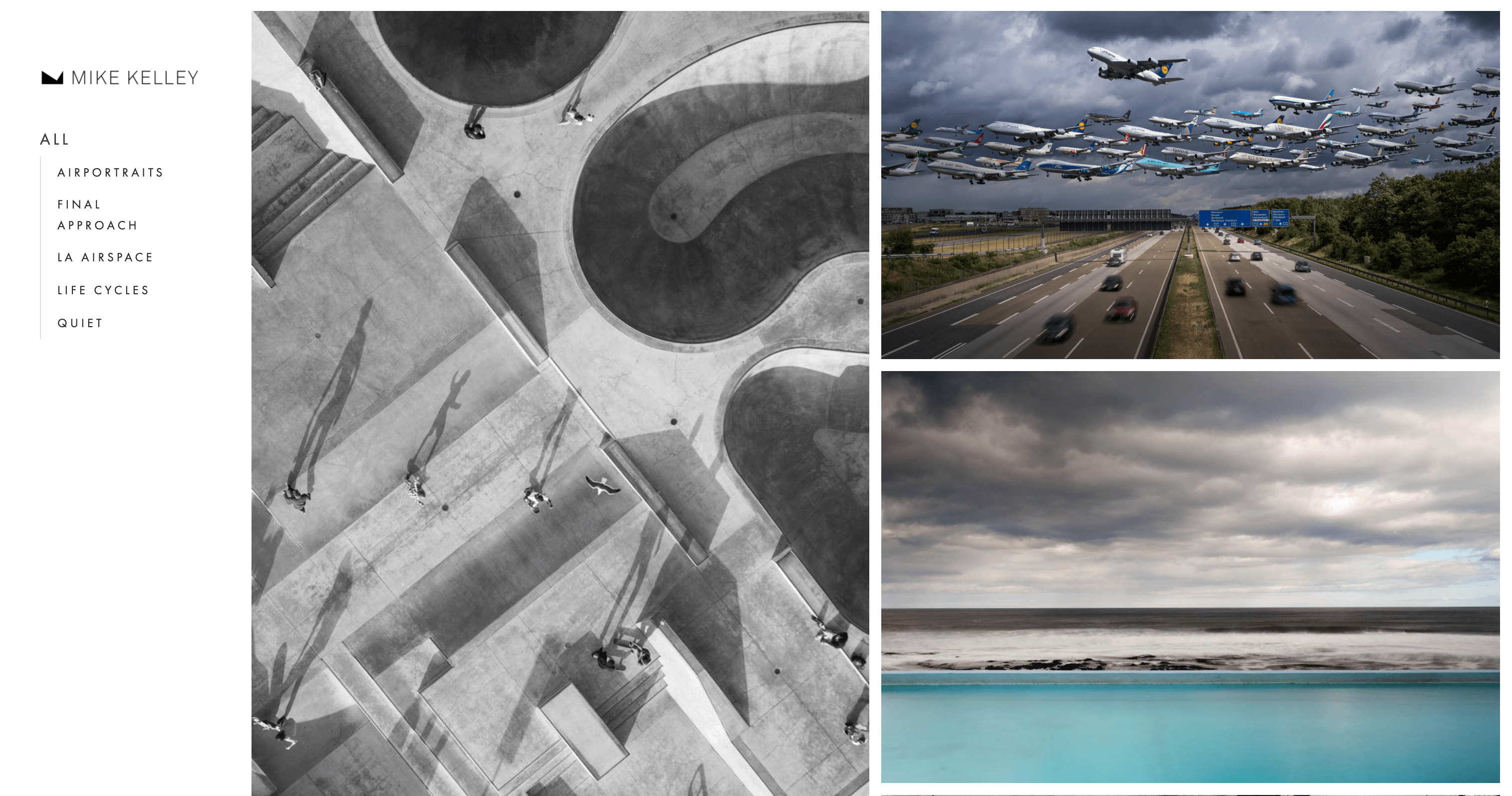 mikekelley.art sells prints of his photos, most of which are aviation-themed.
Promote Your Website
Once you've built your website, the next step is to get more eyes on it. Here are some small business-friendly ways to accomplish that:
Social Media
Active social media profiles are a low cost way for small businesses to advertise to the people who want to buy exactly what they're selling. You should especially be on Instagram, since their whole thing is pictures, but a Facebook Page, Snapchat, and TikTok are also good social media choices for photographers.
Newsletter
A once a month email newsletter is a great way to engage with your most loyal customers. Include a sign-up form in your contact page. It's also a good idea to invite customers to sign up when they place an order by offering them a discount or some other reward in exchange.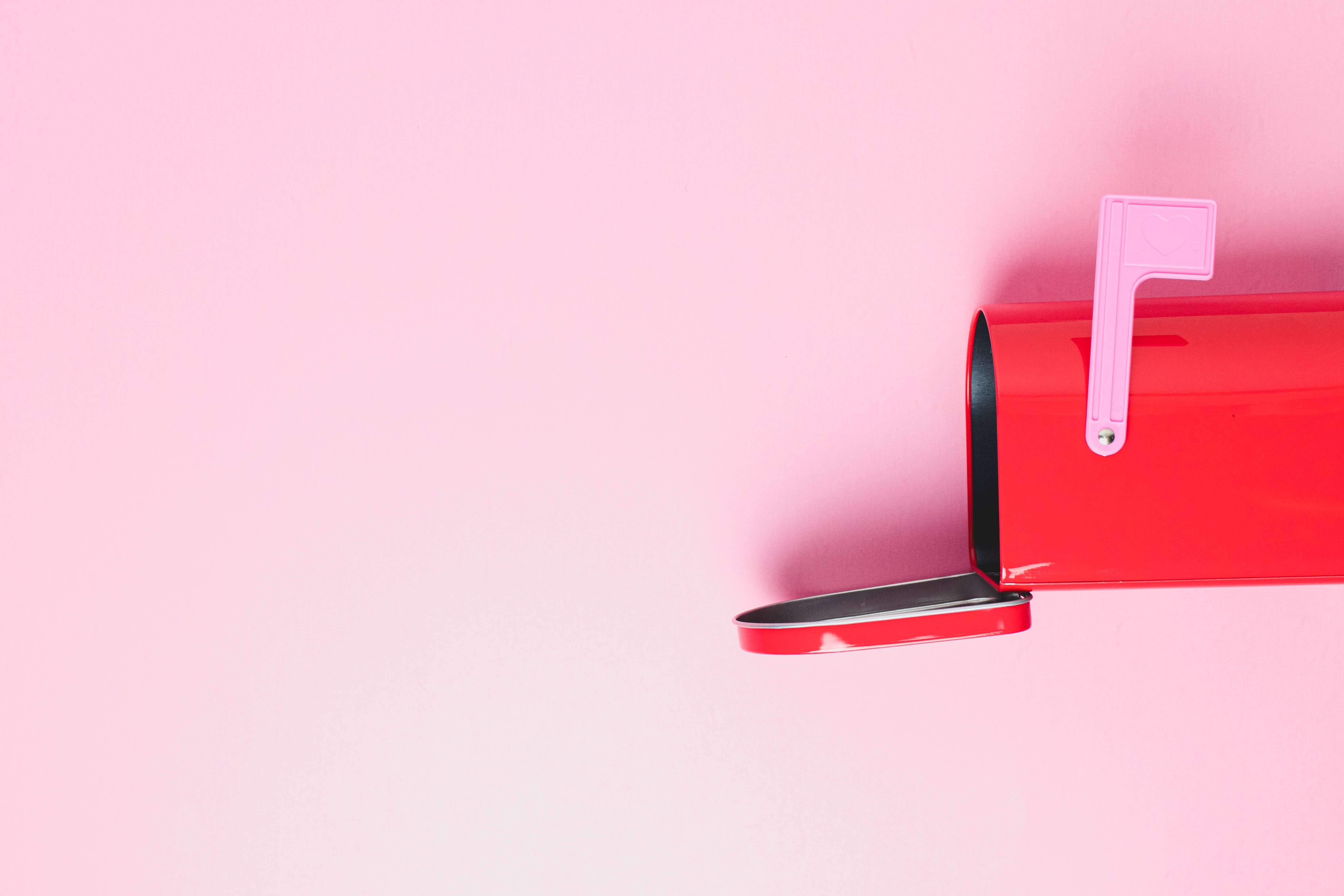 Blog
A branded blog, like the one you're reading now, is a key part of any content marketing strategy. With a little Search Engine Optimization (SEO) strategy branded blog posts bring people to your website who might not have otherwise found it. Blog posts can also beef up your social media calendar and establish you as an authority in your field. Your posts could include photography tutorials, affiliate product recommendations, tips for people hiring a photographer for an event, backstories of your favorite photos you've taken, or any other photography themes and topics.
Why Trust Sav for Your Photography Website?
Whether you're a wedding photographer, portrait photographer, commercial photographer, travel photographer or anything in between, Sav wants you to succeed online with your own website. That's why all Sav websites come with a free SSL certificate, mobile friendly optimization, SEO optimization, Google Analytics integration, ecommerce features, and unlimited storage. Start your free trial to get started.