Congratulations on starting your business! Now let's talk websites. You may be asking yourself if you really need one, but here are a few of the benefits a website can provide for small business owners:
Put All Important Business Information in One Place
Reach Potential Customers
Better Serve Existing Customers
Build Credibility
Compete with Bigger Companies
Control the Narrative
Put All Important Business Information in One Place
Customers and potential customers will have a much easier time using your business if they can find all the relevant information in one place. This includes:
Your address
Your phone number
All relevant email addresses
Contact Form
Menu or service list
Prices
Special promotions
Social media links
Any new customer should be able to find out the basic information about your business and how to contact you or your staff if they have further questions without leaving the website. An announcements page and/or an email newsletter are additions that can take this even further by giving your customers a central source of updates on your business.
Generate Leads with an Opt-in Contact Form
A contact form is a short, fillable form that is usually placed on a website's contact page. The form allows visitors to your website to send you, the owner of the website, a message without leaving the site or copy and pasting an email address.
These forms open up a two-way communication channel between the business and the visitors while allowing you to control the volume of this communication. Connecting the input from your contact form to email marketing campaigns is also a great way to convert visitors and customers.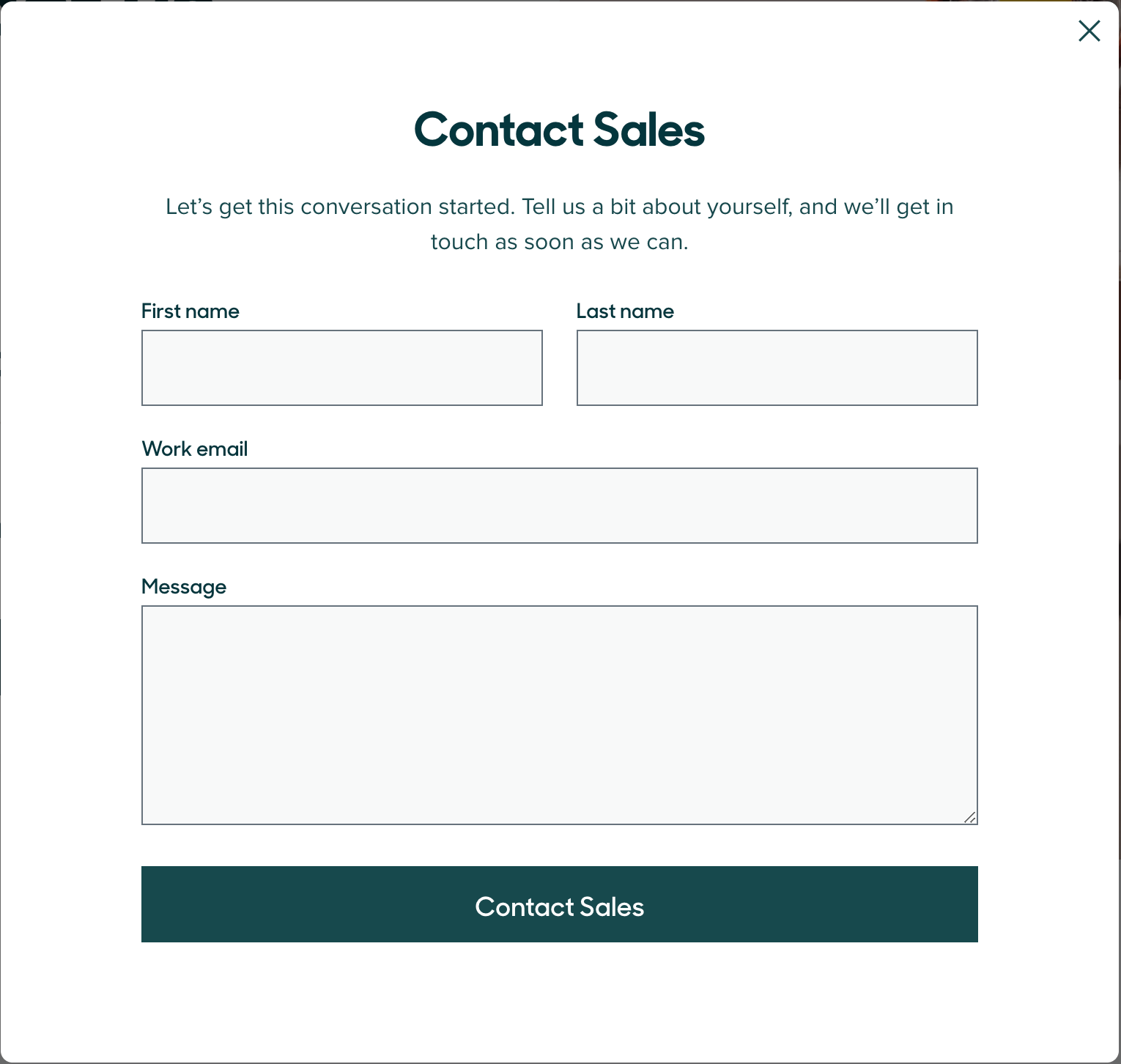 Zendesk is an example of a business for which becoming a customer is more complicated than simply making a purchase. The goal of their contact form is to get in touch with the sales team, ideally to schedule a demo.
Reach Potential Customers
If you don't have a website, a lot of people are missing out on learning about your small business. If your business doesn't have an online presence, the public may get the message that you're behind the times.
Almost 90 percent of small business owners in the United States have reported that a website makes it easier for customers to find their business. Here are some ways a website can help you grow your business and reach new customers:
Show Up in Local Google Searches
It takes a lot of components to make typing "coffee near me" into Google actually show coffee near you. Google has to consider relevance, distance, and prominence.
These components combined are called local search. Local search results are where small businesses get a chance to shine and you can't get in on it without a business website. To make sure you don't miss out, make sure to follow these steps:
Create a Google My Business page that includes your website.
Add your business, including its website, to local B2B directories.
Make sure your business name, address, and phone number are consistent across the internet.
Display your business address in the footer of your website.
This is an example of local search results.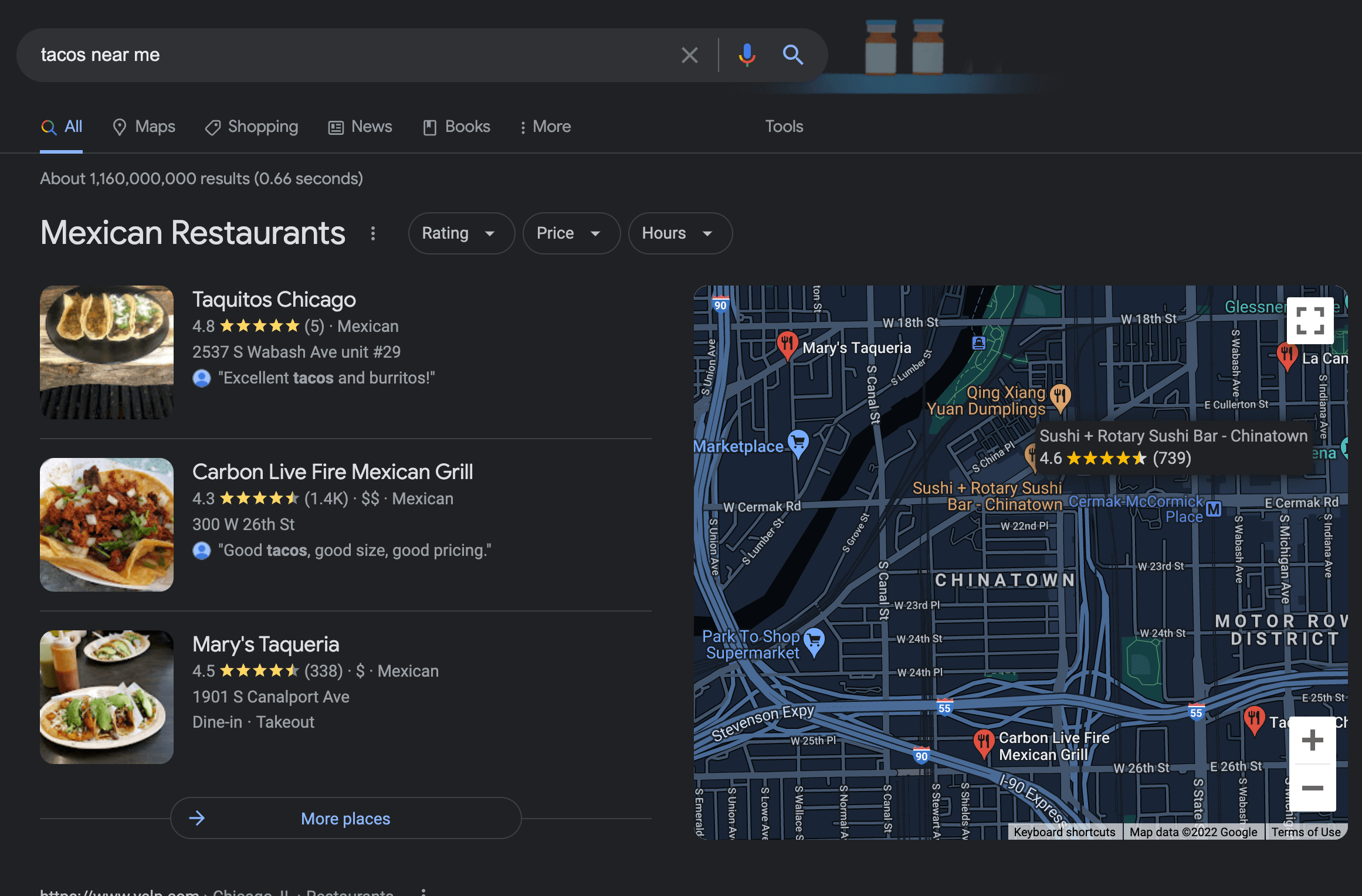 Use Your Website as a Hub for Your Marketing
All of your marketing efforts should lead back to your website with a call to action. That could be anything from a "shop now" button at the bottom of a Facebook ad to a mention of your website on a flyer you pass out at a local event to hyperlinks in a blog post.
Search Engine Optimization
SEO is a hot topic these days. For the uninitiated, search engine optimization (SEO) is the act of using keywords to increase the likelihood of users seeing your content from a Google search. It may sound tedious, but with SEO features included with Sav and many other website builders, you don't have to be a content marketing strategist to take advantage of it.
Better Serve Existing Customers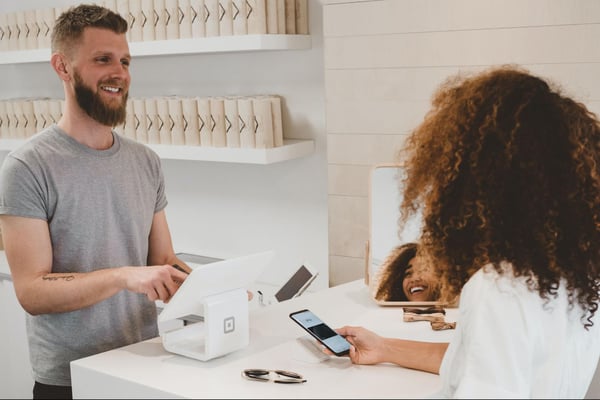 Having a website isn't all about the new customers. It can also improve the experience for the customers you already have. After all, the buyer's journey doesn't end after a customer makes one purchase. You want them to keep coming back. Here are some ways a website can help you do that:
Data Collection
In order to market effectively, you need to collect data about your customer base. With a website that's configured with Google Analytics, this data can be at your fingertips
Sell Your Products and Services With an Online Store
Enabling any customer to make purchases without leaving the site is a great way to increase sales. Even if you don't think of yourself as an "online business," who wouldn't want to order products or book your service without leaving the house?
Make Managing Appointments Easy with a Booking Calendar
If you don't sell products but provide services, there's an online store equivalent for you too! A bookings calendar can save customers the trouble of calling to book an appointment and save you (or your receptionist) the trouble of answering the phone and coordinating the schedule.
Create a Knowledge Base and Resource Center
If you get a lot of repeat questions that don't fit into any existing pages, consider a Frequently Asked Questions page. If you want to get fancy, call it a knowledge base or resource center. These all mean basically the same thing, but if your business is niche and involves a lot of information, "knowledge base" might sound better for you.
Build Credibility
A website is one of the easiest ways to gain the trust of your potential customer base. In many consumers' minds, a business website makes a small business look more legitimate than one without a website.
Some small business owners think they don't need a website because they are active on social media. Though social media is also great and necessary, 84 percent of United States consumers report finding a business with a website more credible than a business that only has social media.
Website Elements That Build Your Credibility
Original photos
A photo gallery with high quality pictures of your location, products, customers, and staff add an authentic touch that you can't get with stock photos.
Testimonials
Reviews and statements from verified customers provide social proof of the quality of your products and services.
Logos of clients and affiliations (if applicable)
If you work in the B2B market, highlighting your most impressive clients will send the message that you know what you're doing.
SSL certificate and security logos
An SSL certificate adds an extra layer of security to your site and is highly recommended for any site that transmits private information. It also saves you from the embarrassing "not secure" warning popping up next to your URL. This is why all Sav domains come with free SSL.
Links to active social media profiles
Displaying your social media profiles on your website is evidence that your business exists elsewhere. And, of course, you want people who find your website to follow you.
Informative blog
Informative blog posts aren't just for boosting your SEO profile. They also inform your customers, beef up your content calendar, and establish you as an authority in your field.
Terms and conditions page
Spelling out the rules for using your products and services and what you do with the information you collect from visitors is essential for forming an agreement with your visitors based on transparency and trust.
Website Elements That Weaken Credibility
Outdated information
Incorrect information
On-site errors
Spelling and grammar errors
Outdated layout and look
In short, keep your content up to date and accurate so you don't undermine all the other hard work you put into your business reputation.
Compete With Bigger Companies
Chances are, your competitors of all sizes have websites. 93 percent of US consumers use the internet to make purchases, so if your business isn't coming up in their searches, you're practically handing over business to your competitors. You may not have the marketing capabilities that bigger companies enjoy, but an appealing website and a little SEO strategy can put you on the map right next to them.
Control the Narrative
Having complete control over the content you produce and the platform you use for it gives you the power to proactively tell the public who you are. Having all of your information, telling your story with an About Page, and building a good reputation with supporting content allows you to control the narrative of your business.
Relying on social platforms for your online presence may seem like an effective money-saving measure. However, these platforms are constantly changing their terms of use and promotion algorithms.
What to Do Before You Get Started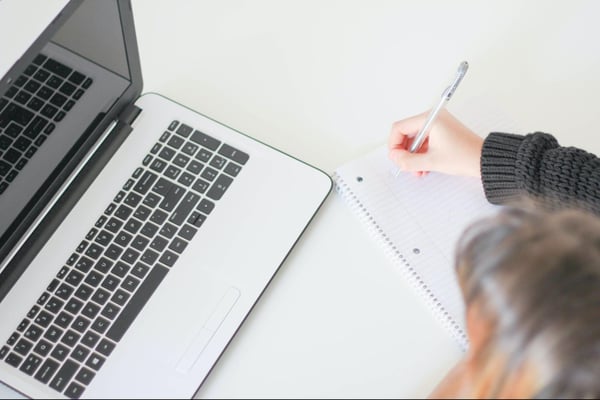 Set Goals for the Site
Now that you know the benefits of having a website for your small business, think about what you want to do with it. Some common small business website goals include:
Build an audience
Show off your products
Sell your products and services directly
Share your knowledge in your field
Market your business
Once you've determined those, you can base your content around meeting your goals.
Organize all the information your site needs in a way that's easy for users to understand. Most websites include:
A Home Page
An About Page
A Products or Services Page
A Portfolio and/or Photo Gallery
A Contact Page
A Frequently Asked Questions Page
Testimonials and Reviews
Announcements
A Blog
A Policies Page
A Sitemap
Building a Website is Easier Than Ever
From the outside, making a website may seem scary if you're not tech or design-savvy. Fortunately for you, website builders make it easier and more affordable than ever before. You don't have to know anything about web design or coding, just pick a professionally designed template.
We're here to help small business owners succeed online every step of the way. Start your free trial today and find out for yourself.