What is a Wholesale Supplier?
Wholesale suppliers are middlemen in the supply chain. They purchase products from manufacturers in bulk at a significant discount, which they pass on to retailers. They usually have a product license so their products are not available to regular customers at the same price points they offer to their retailer partners, if at all.
Once retailers purchase their wholesale products, they repackage them for individual sale at a profit. Dropshippers and other retailers usually pay wholesalers 60% to 70% of what they charge consumers, but prices may vary.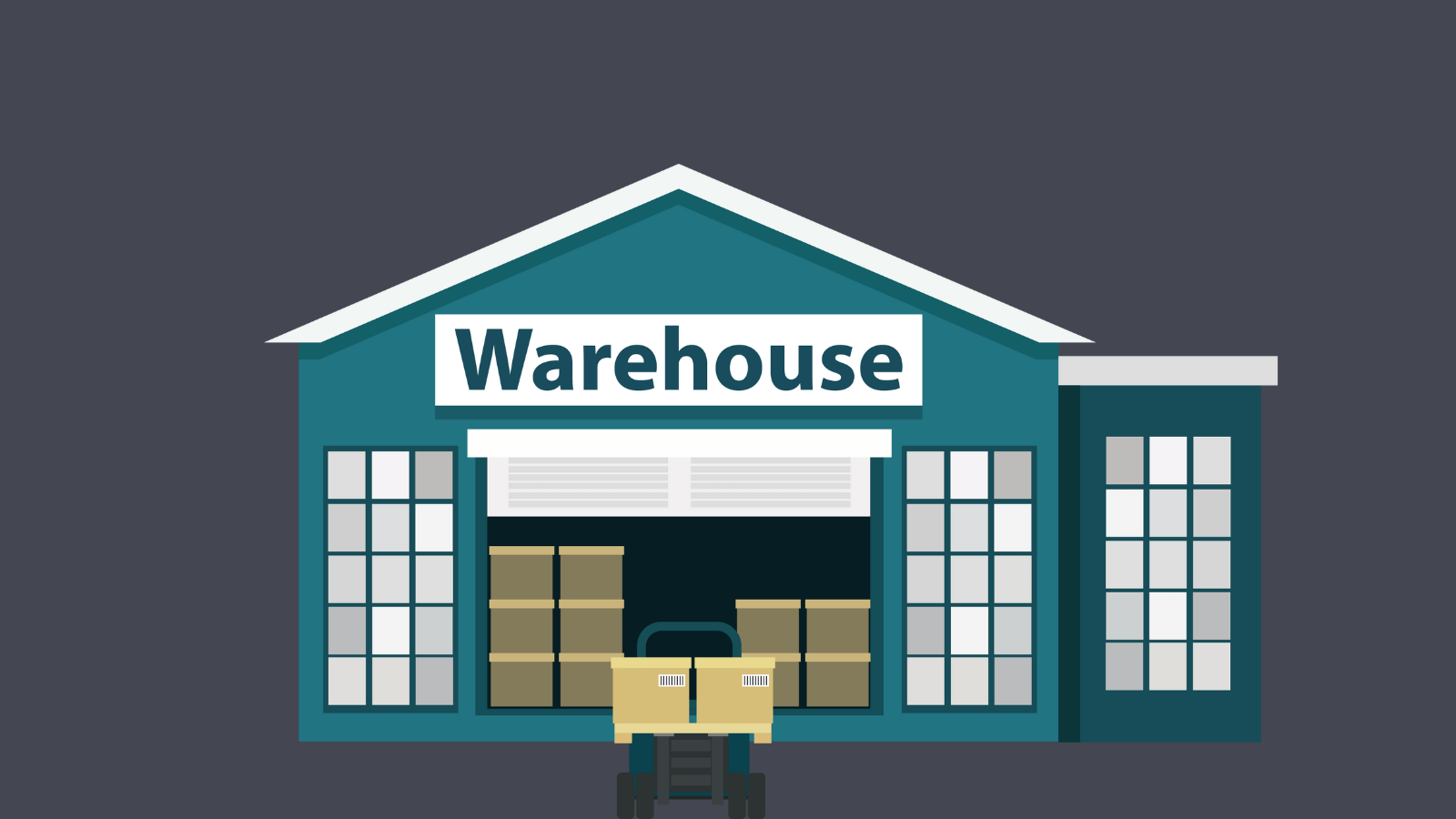 Wholesale vendors, wholesale suppliers, retailers & dropshippers
Wholesale Suppliers
Wholesale suppliers act as a middleman by connecting manufacturers to other businesses that need products to sell. This makes them a B2B business Suppliers can be, and often are, also manufacturers themselves.
Wholesale Vendors
Like suppliers, wholesale vendors also operate as middlemen in the supply chain. However, the main point of differentiation is that they don't also do the manufacturing.
Retailers
Retailers buy products from suppliers or vendors and sell them to customers for a profit. This makes them B2C businesses, unlike suppliers and vendors. Retailers have stores or warehouses where they stock their products.
Dropshippers
Dropshippers advertise products to customers and have the suppliers/vendors ship the products directly to their customers. Dropshippers do not have a store and do not buy products in advance. Their role in the business model focuses on marketing and customer service.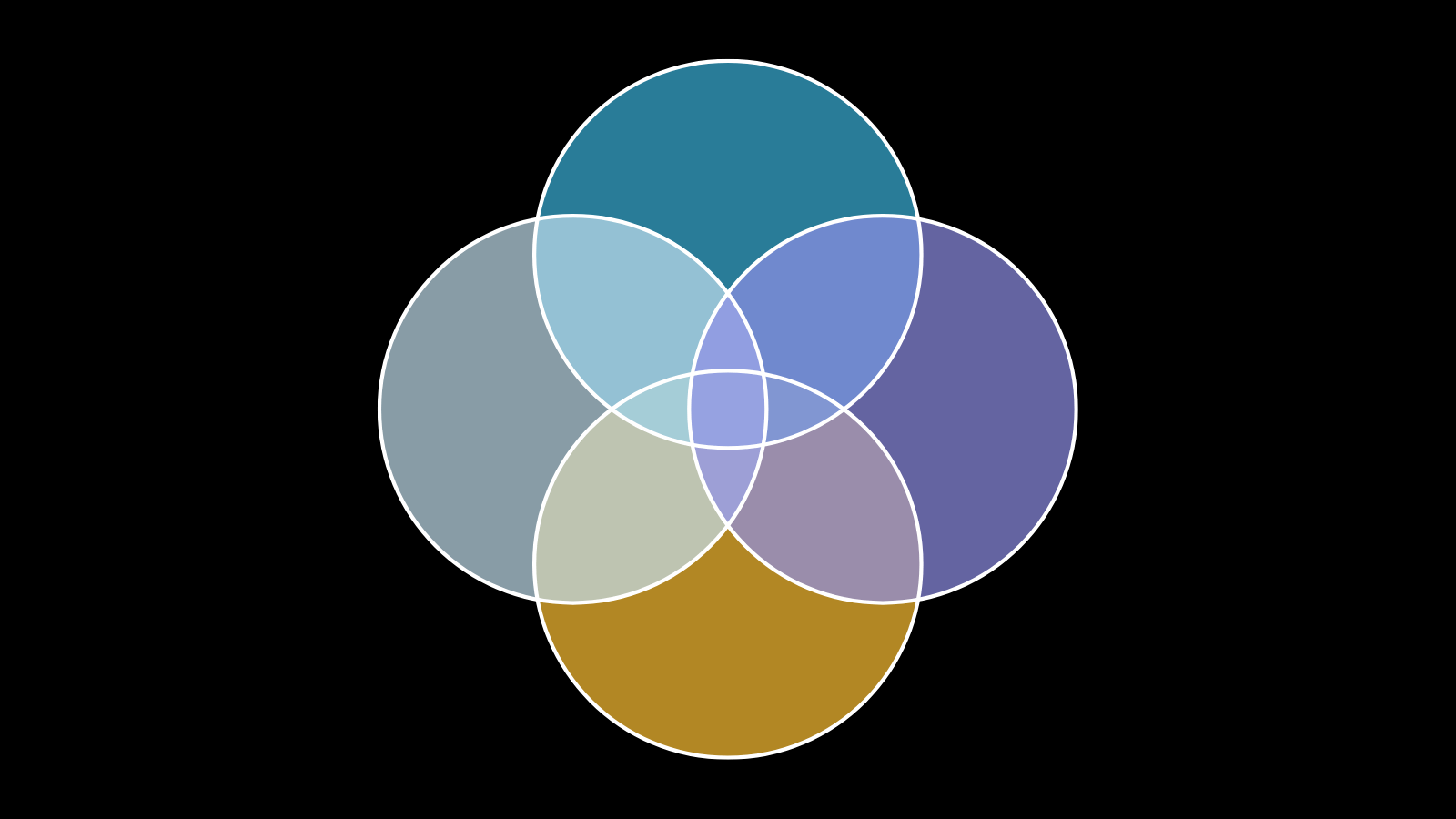 Problems Wholesale Suppliers Can Solve
The goal of businesses that wholesale products is to curate the best product selection for their customers and handle all of the marketing and customer service without developing and manufacturing the products themselves. Wholesale suppliers make that possible. There are many advantages to working with wholesalers, including:
Buying as much stock as you need without worrying about expensive storage rental

Having an existing relationship with a supplier so you can restock quickly if something sells out unexpectedly

Discounts on products to sell at a high profit margin

Saving time and money by essentially bypassing the product development process
The Best Wholesale Marketplaces for Small Businesses
Using an online marketplace is the easiest way to find the best wholesale suppliers for the products you want to sell. These platforms take a lot of the guesswork out of vetting individual vendors, discovering new products to sell, and ordering products to sell on your ecommerce store.
1. Alibaba/AliExpress
AliExpress and Alibaba are owned by the same company. Alibaba is the B2B side that connects businesses with wholesale suppliers and manufacturers around Asia.
AliExpress is the B2C platform where consumers can look for a wide range of products at an affordable price. You can purchase small quantities of the products you want to sell through AliExpress before you start purchasing wholesale through Alibaba.
Alibaba and AliExpress are extremely popular all over the world for their huge online directory, and wide international network of suppliers. Other features include:
Strict quality standards for suppliers
Secure payment service
Access to suppliers around the globe
Quick and easy to find and assess supplier options
Simple platform design
Plenty of payment options
There are some downsides to using Alibaba and AliExpress if you're located in the United States. Since the suppliers are located around Asia, this means slower delivery times. Similarly, not all of the suppliers in the network speak English, so that could mean a language barrier for customer service.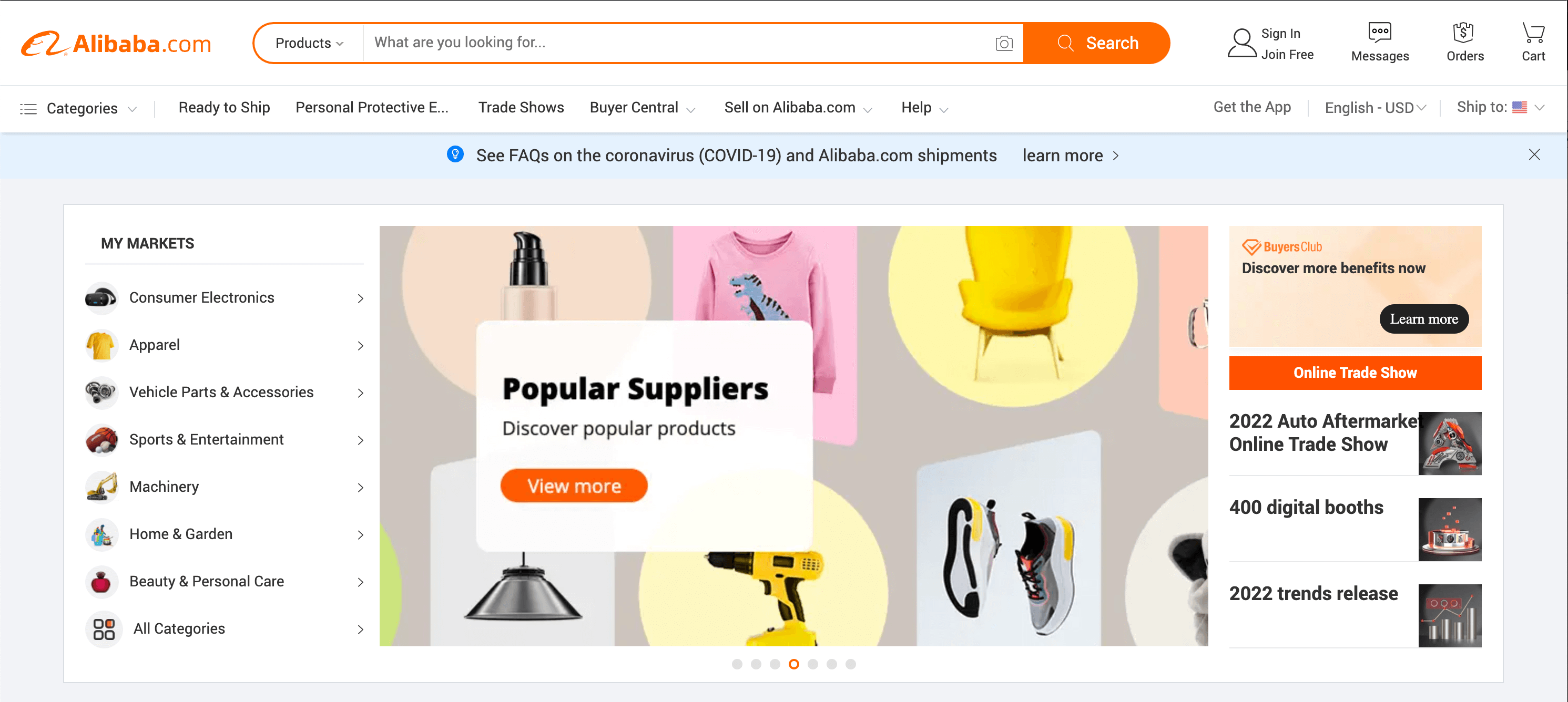 2. Salehoo
Salehoo is a USA-based wholesale supplier directory that's been a popular wholesale choice for more than 15 years. Though it's a smaller company, it offers a wide selection of over 1.6 million products. Salehoo is a great option for small business owners who want to prioritize high quality products but don't have time to vet individual suppliers.
Features that make Salehoo a great option include:
Well-vetted suppliers
Fast shipping
Low minimum order quantities
High-quality brands
Huge catalog of wholesale products
Extensive customer support
Training and educational tools for beginners
Intuitive platform experience
One way that Salehoo differs from other wholesale clothing and product providers is that they also require businesses to pay a small fee to access their supplier database. This can be paid annually or lifetime. If you're not happy with the product quality or shipping costs, you can get the fee refunded.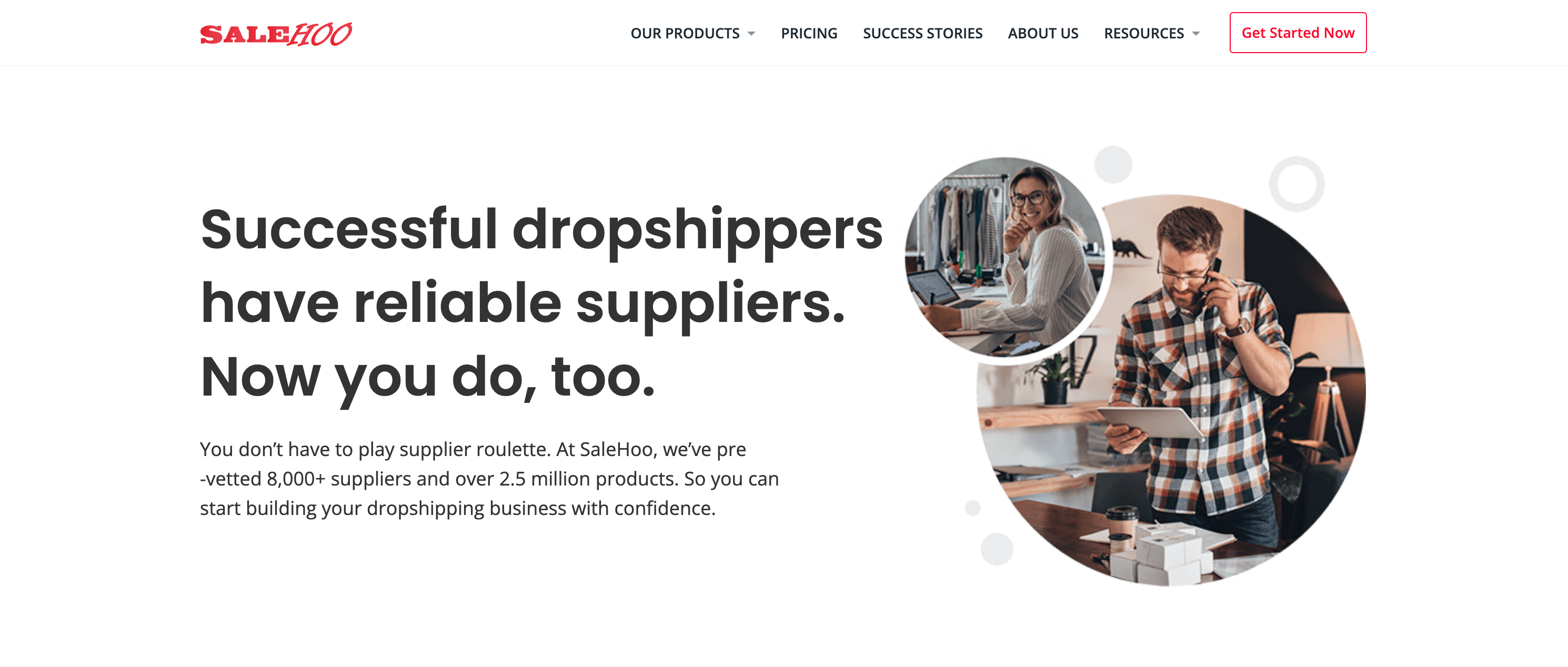 3. Wholesale Central
Wholesale Central is one of the best-known B2B wholesale directories on the market. Its notable features include:
Organizing suppliers by category
Product locating tools
Top supplier lists and ratings
New deals
Customer support for both suppliers and retailers
Wide selection of products
However, the interface and the effort required to connect with suppliers aren't exactly beginner-friendly. Many experienced wholesalers find the other features worth the extra effort, but if you're new to the game it isn't likely to be the best choice for you.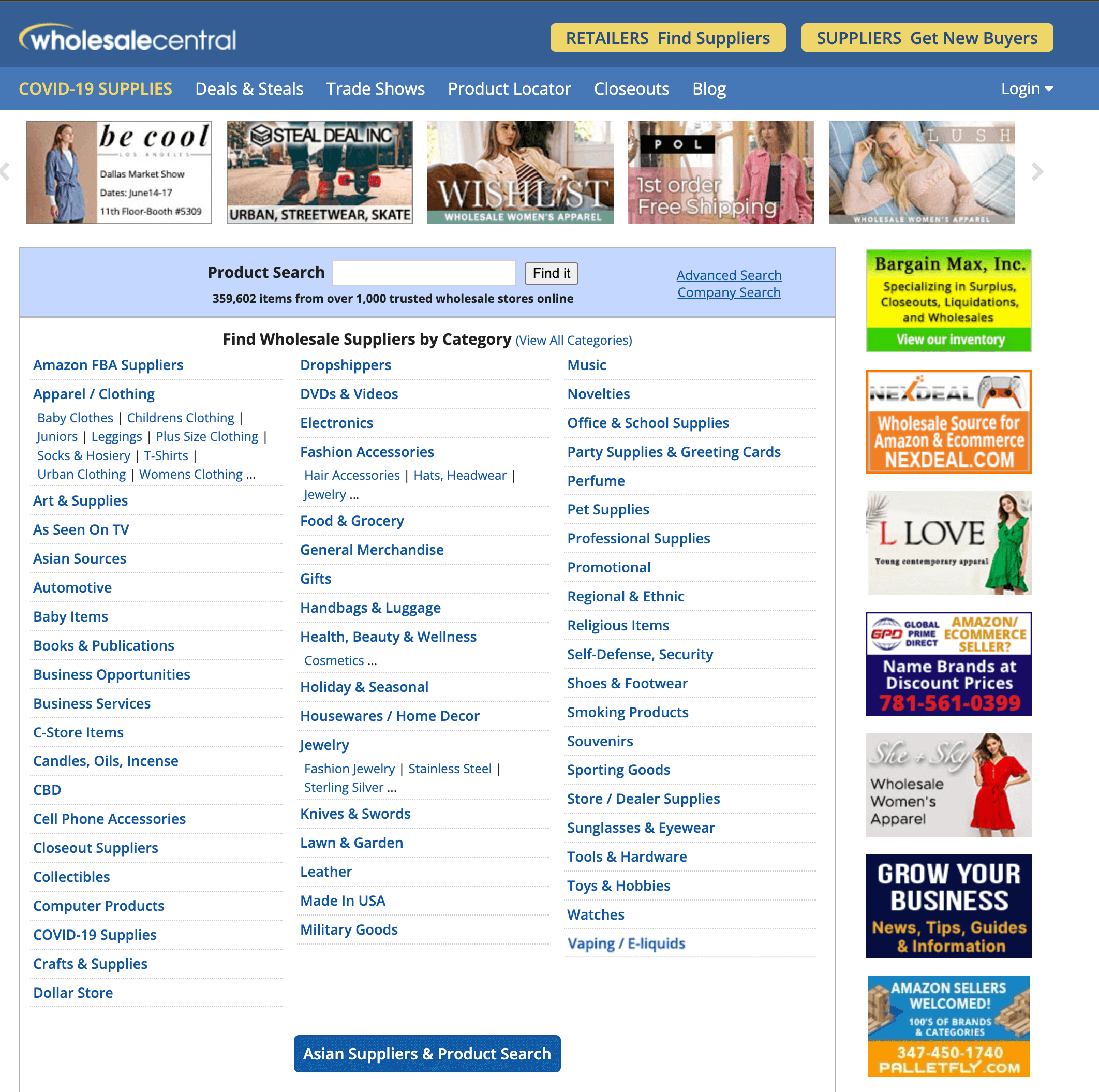 4. DHGate
DHgate is a Chinese directory of thousands of wholesale suppliers. You can find millions of products for your dropshipping store or online retail business. They boast lower minimum order quantities than their competitors, which makes them a great choice for new small businesses. The top merchants and premium merchants filters make it easy to find wholesale distributors with high sales volumes and high quality products, respectively.
Other notable features include:
Helpful tools for any ecommerce business model
Brand name items
Dropshipping services
Buyer protection
Unfortunately, counterfeit products make their way to this platform fairly often. Be sure to read the reviews and do your due diligence before you start selling any brand name items on your ecommerce website.

5. Tundra
Tundra is a relatively new wholesale marketplace, but it's gaining traction fast for its lack of commission fees to suppliers, catalog of over 800,000 products, and free shipping on a wide range of products. Many of their suppliers are based in the United States and Canada, which makes them a great choice for North Americans who want to work with suppliers close to home. Suppliers on their Gold Plus plan come with a guarantee from Tundra that they'll refund your order without an exchange if your delivery doesn't arrive on time.
Tundra's most impressive features include:
Easy navigation for their wholesale marketplace
Hundreds of thousands of product options
No membership fees or seller commission fees
Support for over 25,000 buyers in more than 180 countries
Product samples with reimbursement credits
Flexibility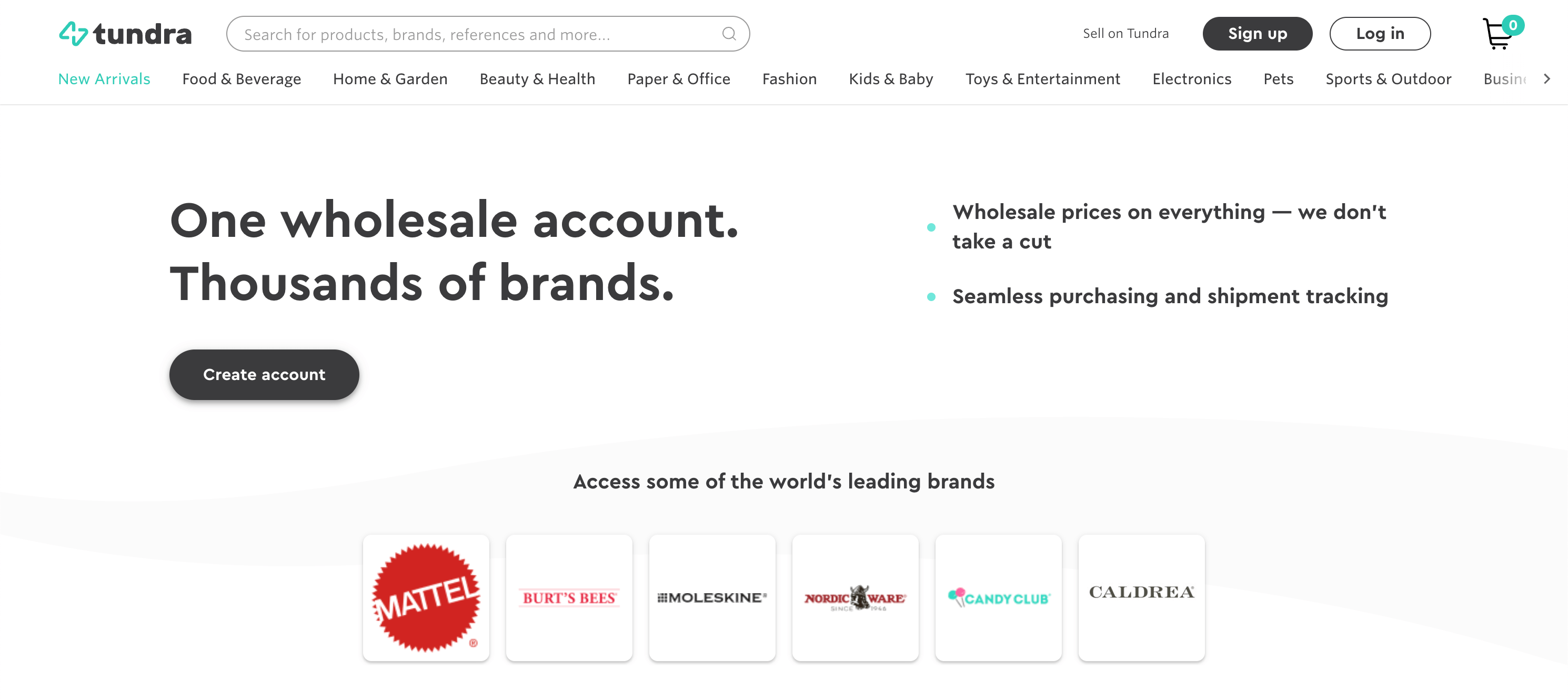 6. Lightinthebox
Lightinthebox is a global wholesale vendor based in China. Their product niches include
Apparel
Accessories
Gadgets
Home and garden products
They add new products to their catalog every day. Thanks to their partnership with DHL, they can ship to almost every country in the world and give up-to-date tracking information on every order.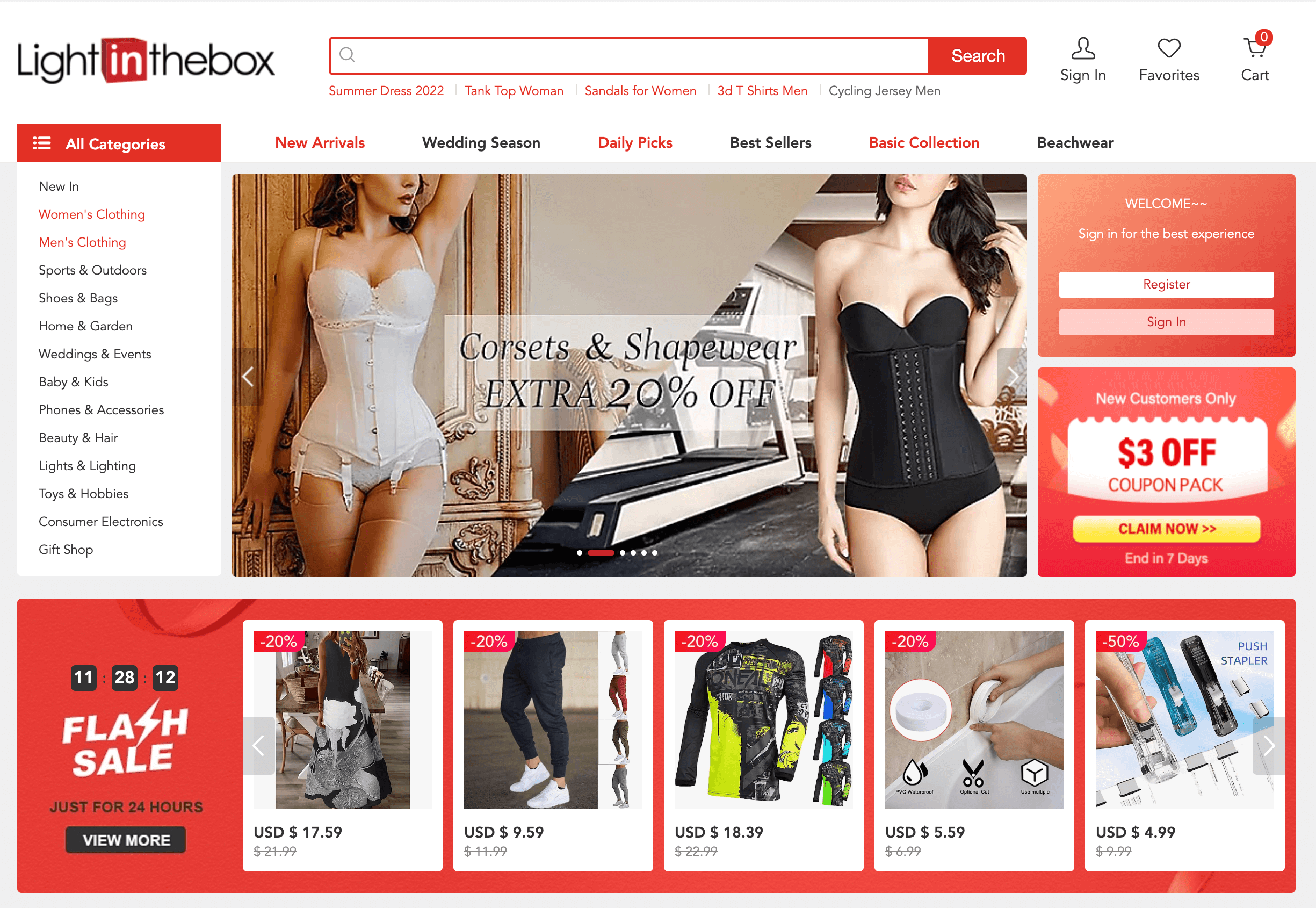 7. Worldwide Brands
Worldwidebrands offers a valuable list of thoroughly vetted wholesale suppliers and dropship suppliers in more than 20 niches. They update their list every week so you can be sure that you have the most up-to-date deals.
Worldwide Brands is also known for their helpful, professional customer service team.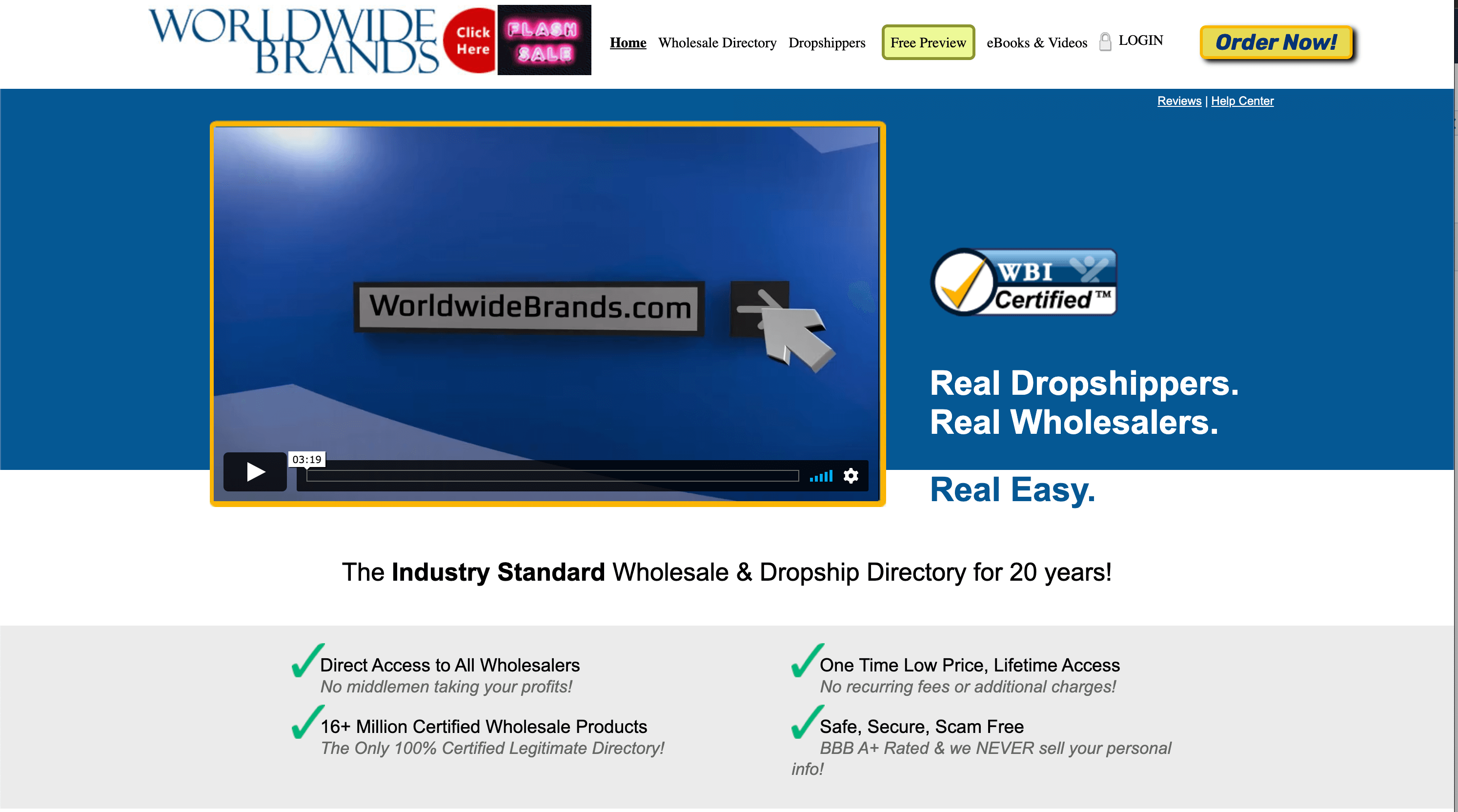 8. Wholesaledeals
Wholesaledeals isn't a marketplace, but they're a great source for resellers looking for the best deals on wholesale products. They collect the best deals from eBay suppliers for wholesale and dropship businesses. With their deals, you can get high-quality products from well-known brands at 45% to 95% margins. Their products cover baby products, clothing & fashion, electronics and gadgets.
Their deals focus on European Union and United States markets, but they're available in other countries as well. The minimum order quantities depend on each specific product.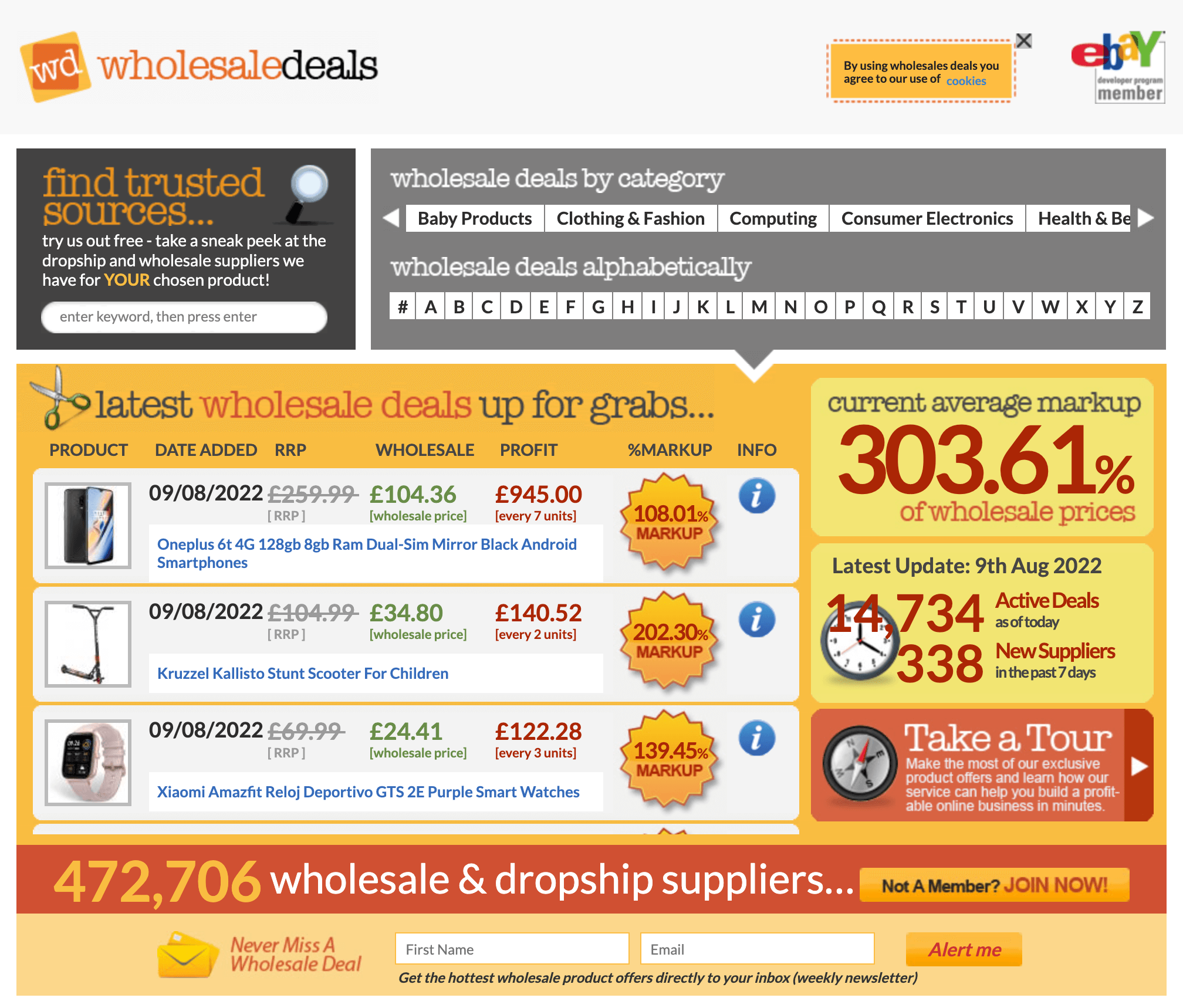 9. Takaski
Takaski is a one-stop shop for high-quality Japanese goods, including famous brands like Meji, Kao, Kose and Muji. Their delivery service can reach all over the world with EMS shipping. They even offer free shipping for orders over $149. Their strict quality assurance policy promises a 100% refund in the case of damage to the products you order. Buyers can get 3-5 free samples with every order they place. Perhaps the best part is that they don't have minimum order quantities! You can get as few as one item with an order, but the more you buy, the cheaper it gets per unit.

10. BuyKorea
BuyKorea is a wholesale platform operated by KOTRA, the official trade promotion agency of Korea, that connects small businesses from around the world with over 50, 000 Korean sellers with more than 260,000 products from a wide variety of niches including, but not limited to, health and beauty, furniture, and fashion. Its most appealing features include:
User-friendly website
Trade show
Helpful instructions and tutorials
Buying offers
Delivery from EMS and DHL
Minimum order quantities vary by individual supplier and they don't currently have a package tracking function.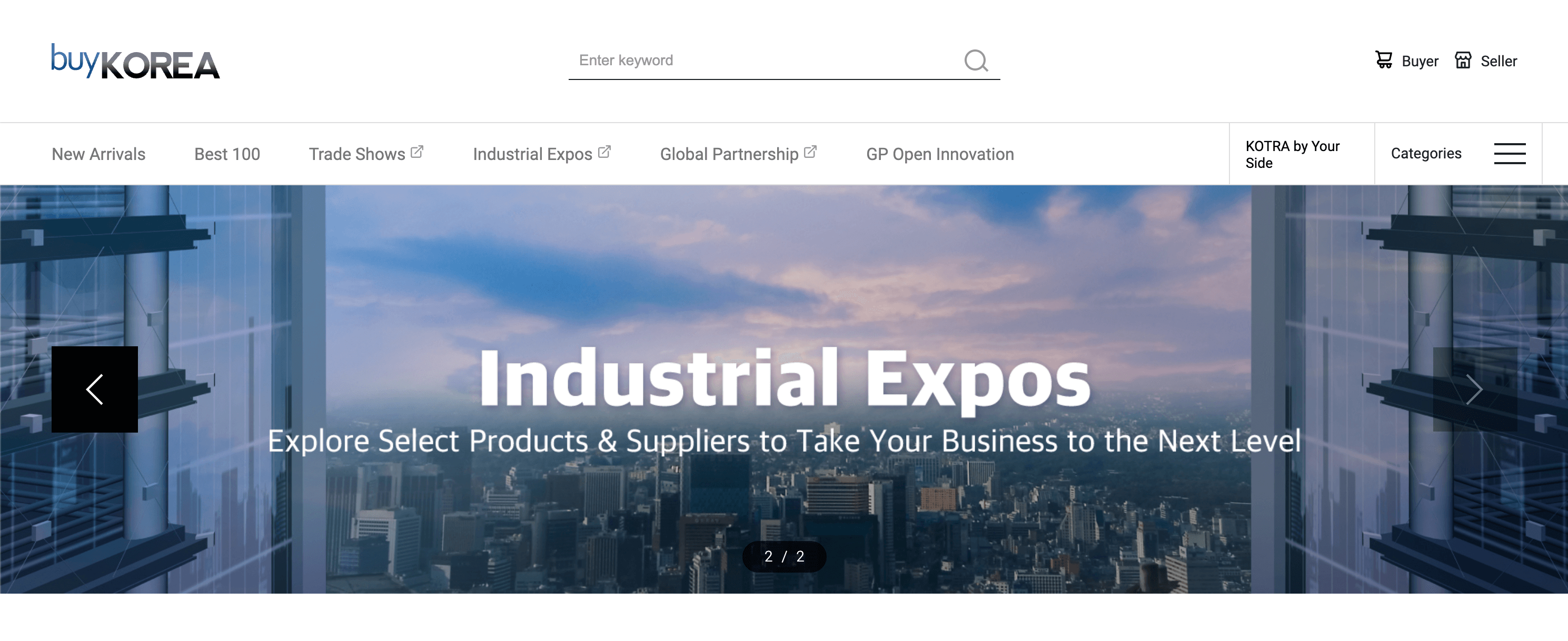 11. Q-Depot
Q-depot is an Asian wholesale vendor providing cosmetics from Japanese and Korean beauty companies. Wholesale buyers of Korean products can request a Certificate of Origin issued by the Chamber of Commerce to ensure that you and your customers are getting the real deal.
Q-Depot ships to 100 countries using EMS, FedEx, UPS Express, and UPS saver. Shipping times vary by location, but orders usually arrive within 9 days. That's impressive for a marketplace of its kind. The minimum order amount is $300.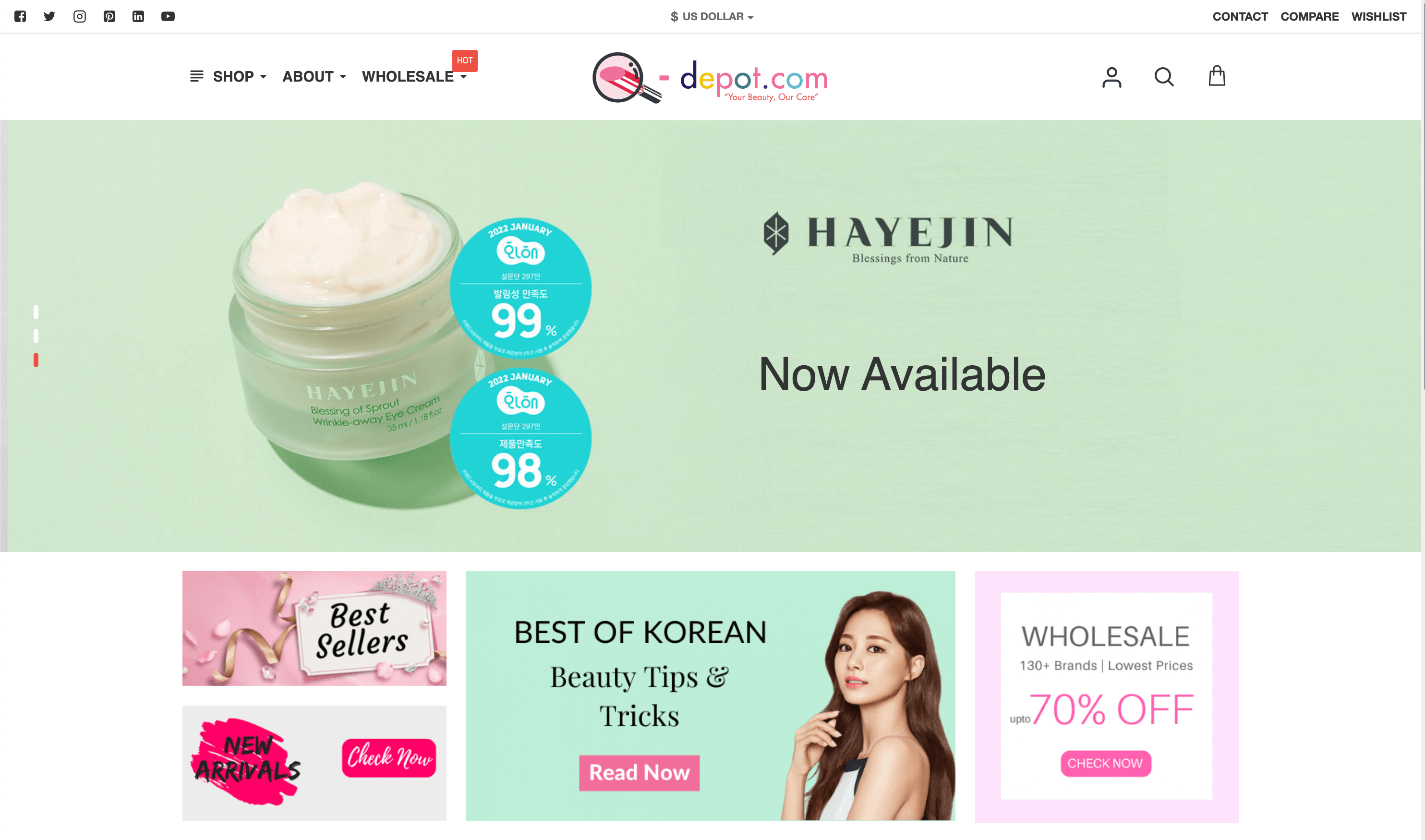 12. Tradewheel
Tradewheel is a global vendor with over 6 million suppliers in 27 countries. Their catalog includes 22 million products in several popular niches like:
Clothing
Beauty
Sports
Toys
Home and garden
Tradewheel's premium badges make it easier to source products from the most trustworthy suppliers on the platform. Prices are always included in the product pages, but the platform supports bargaining directly with suppliers to get the best price available.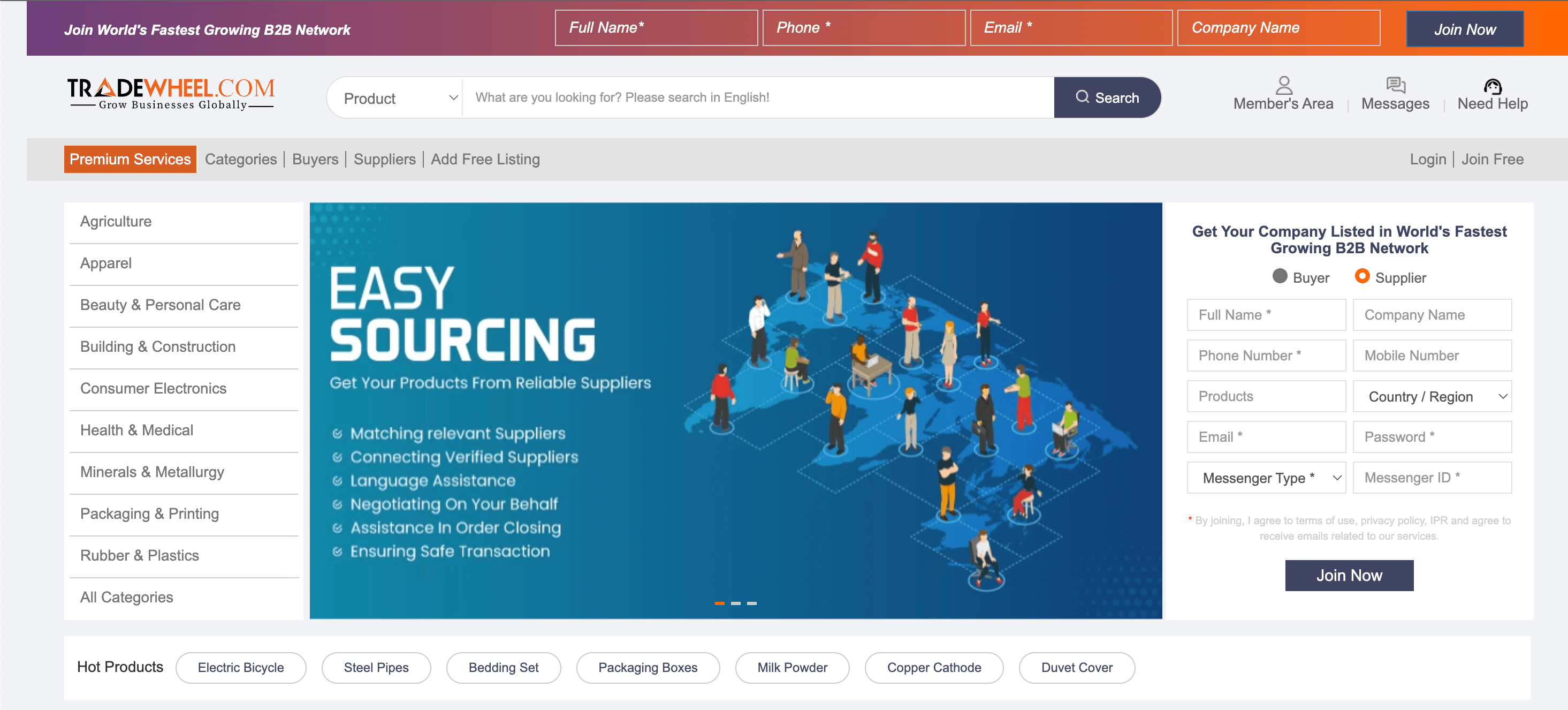 13. Amazon Business
Amazon Business is what it sounds like: an Amazon sub-program for business owners. Their landing page for small businesses offers a streamlined buying experience, quantity discounts, and flexible shipping options.
Members can also benefit from:
Useful integrations
Workflows
A feed of suppliers
Bulk price discounts
5% discounts on recurring deliveries

14. Brandsgateway
Brandsgateway is a popular wholesale marketplace where you can find discounts up to 95% on high-end fashion. The platform offers a catalog of 15,000 items from 70 luxury brands including Dolce & Gabbana, Jimmy Choo, and Tom Ford.
The marketplace requires a minimum order quantity of $12,000, which isn't bad considering how much items from high fashion brands cost.Buyers can get personalized support with sourcing best sellers from a sales manager. Brandsgateway partners with DHL, FedEx, and UPS for an express delivery of 5 days worldwide and 3 days in the EU.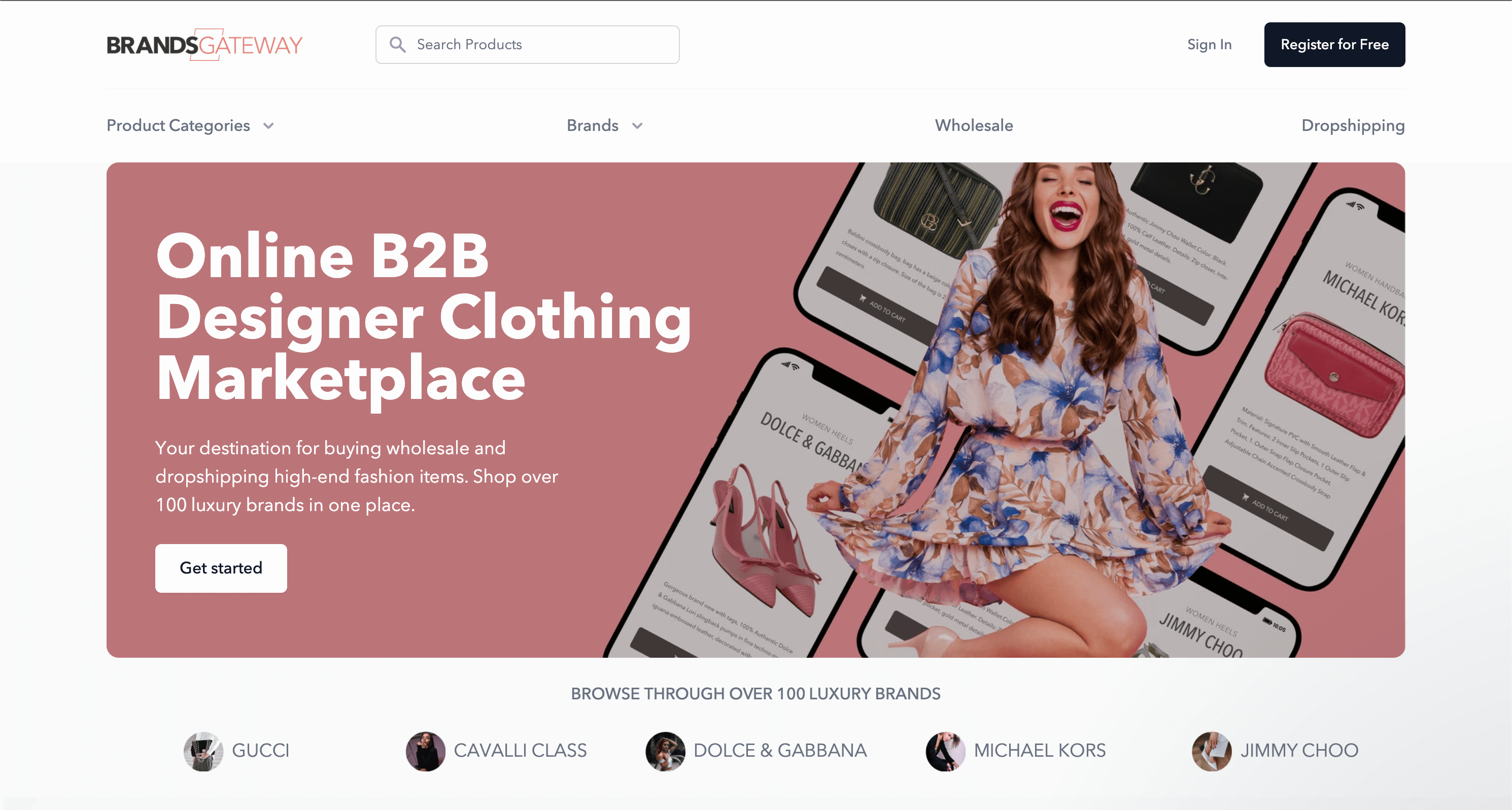 15. FashionTIY
FashionTIY is a large US-based dropshipping and wholesale marketplace for
Fashion
Accessories
Kids' products
Home and garden
And more
They hand pick products from over 1000 suppliers and offer them to wholesale buyers at 30%-70% cheaper prices than the retail market. FashionTIY doesn't have minimum order quantities, so small business owners can buy as many or as few items as they need. They also offer sample packs with every order a customer places. For delivery, they partner with DHL, FedEd, and UPS. Every order is carefully inspected and tracked in real time.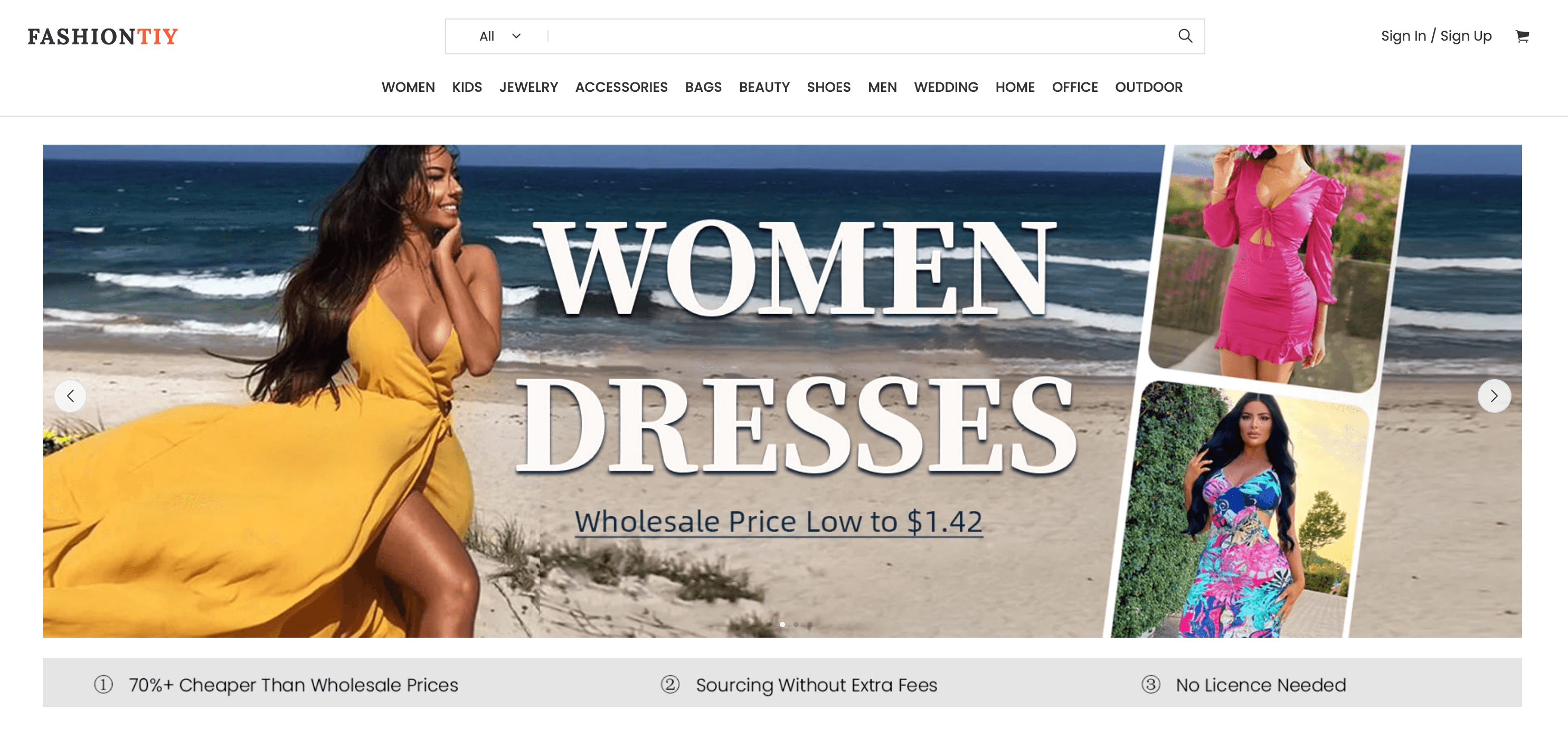 16. Asianbeautywholesale
Asianbeautywholesale is a cosmetics and fashion wholesale marketplace based in Hong Kong. The marketplace offers 20,000 products from more than 700 brands, most of which originate in Japan and Korea.
Asianbeautywholesale ships to 54 countries with an estimated delivery time of 3-30 business days depending on the location. Their low minimum order amount of $250 makes them a smart choice for beginners in the beauty wholesale game.

How to Contact the Suppliers First
If you want to skip the marketplaces and build a direct relationship with a wholesale supplier, this can be a great way to get higher profit margins and negotiate lower prices. Here are a few things to keep in mind if you go this route.
Make Sure That First Contact is Productive
The first phone call you make needs to establish a contact with the company. Ideally, this will be a person who you can build a relationship with over time and can go to if you have any questions. This person may not stay your point of contact in the long run as your talks get more serious, but it helps to have one specific person who knows your business during the negotiation stages.
Another goal for the initial call is to get as much information about the company as possible. This should include wholesale prices, minimum order requirements, additional costs for retailers, et cetera.
If you don't get a response to your calls or emails, don't hesitate to follow up. Wholesale suppliers have a lot going on and sometimes a little nudge is all it takes to get their attention.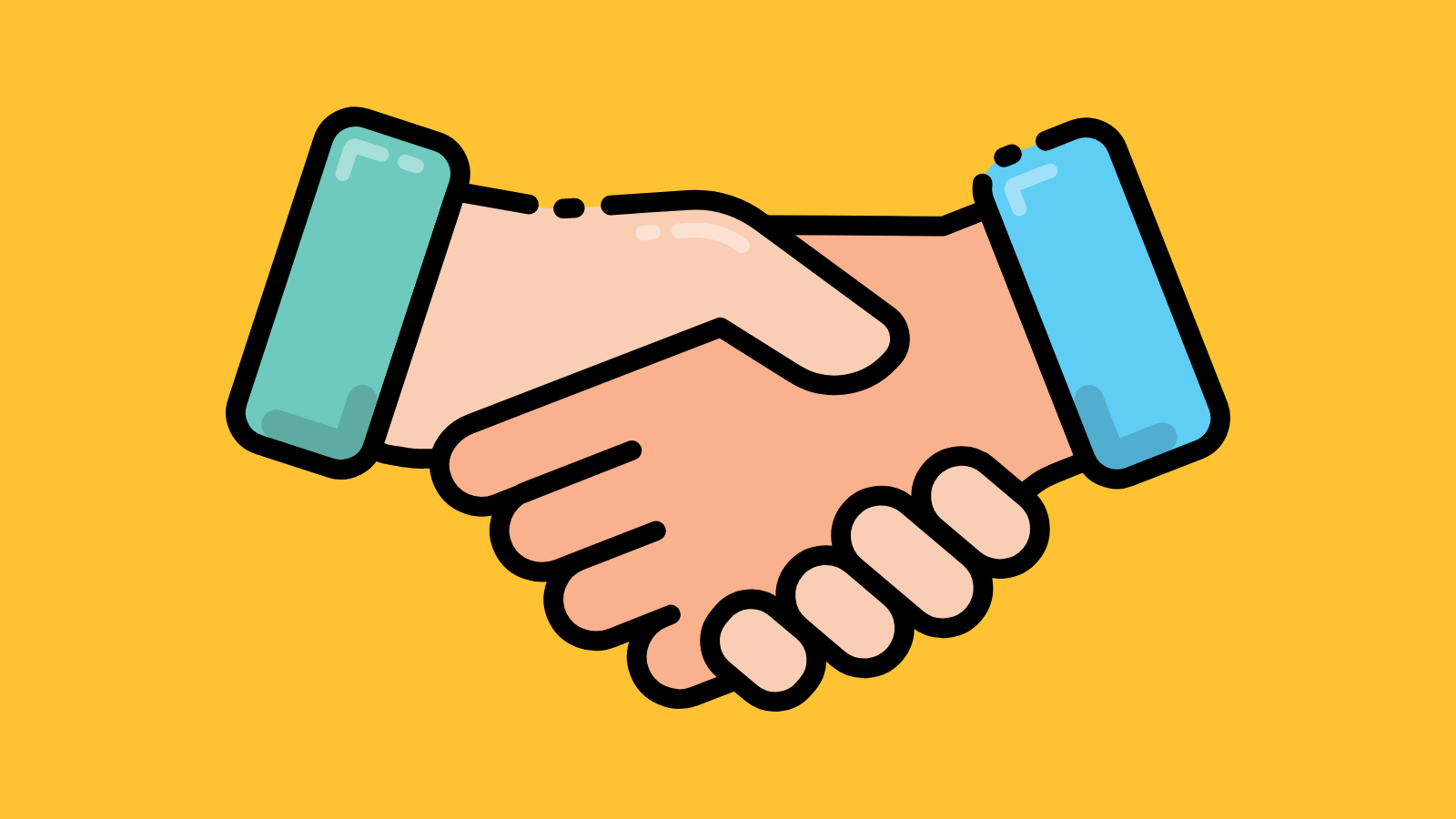 Ask for Samples
Not all suppliers provide samples, but it's always a good idea to ask. Trying out samples of the products you sell assures their quality and builds trust between you and your customers. When you're first starting out, skip suppliers that won't give you samples.
If you're buying several products from the same supplier, ask if you can get a batch with 20 or 30 of the products and decide which ones you like. In this kind of arrangement they might ask you to pay for the shipping.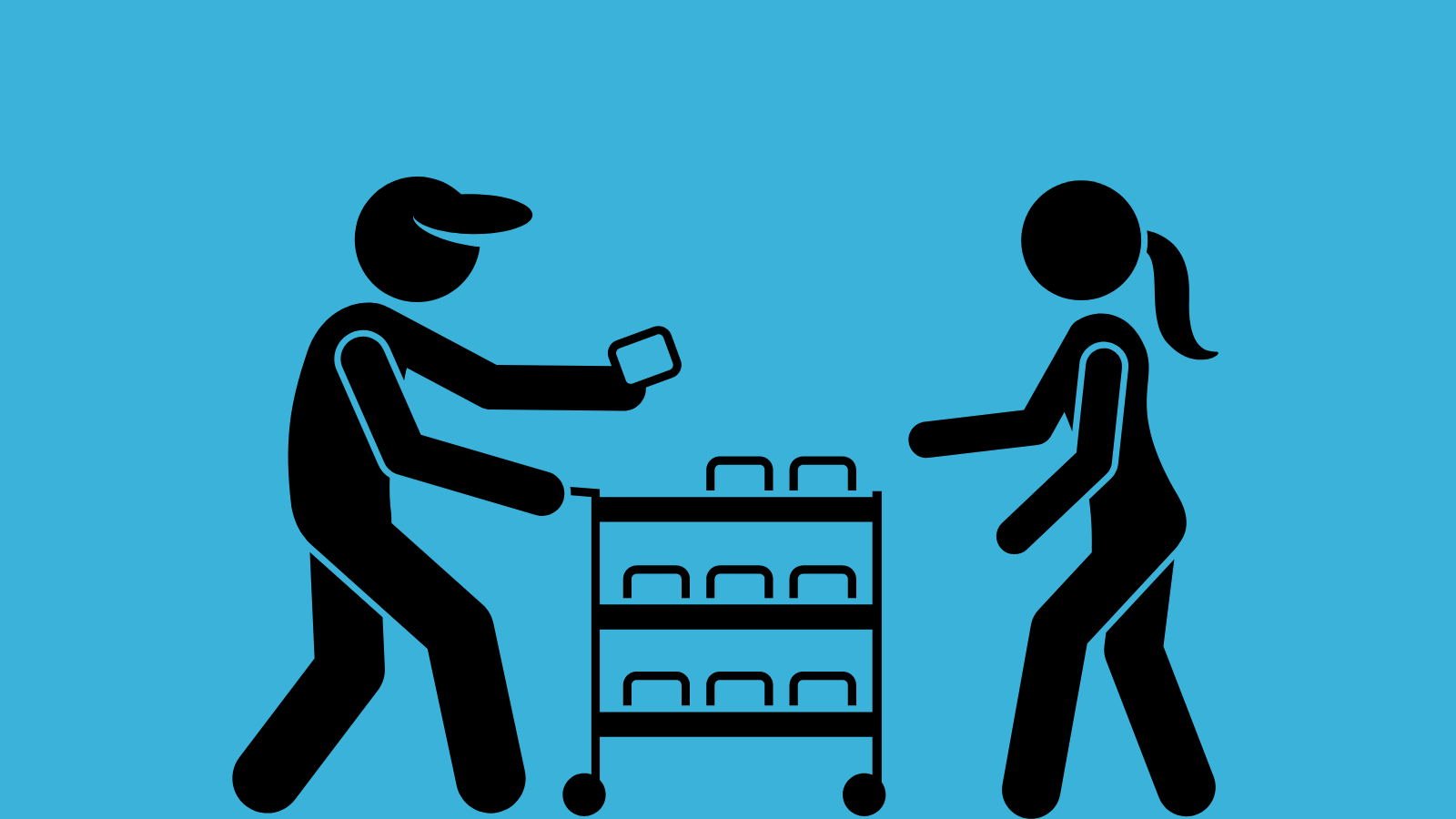 Bargain for Better Prices
Here are some things that you can use to bargain:
Show how you can introduce the supplier to untapped markets
Reduce risk for the supplier
Consolidate your orders
Ask if you can bundle different product types
Mention the prices offered by the competition
Ask about other incentives besides price cuts

What Makes a Good Wholesale Vendor for a Small Business?
Reliable, Fast Shipping
Whether you're a retailer or a dropshipper, it's important to know how well a supplier handles shipping before you commit to them. Whether they use their own delivery services or use a third-party company, read the customer reviews to get an idea of the reliability. Delivery speed depends on two factors: handling time and shipping location. Preparing orders for wholesale vendors can take 1 to 6 days. The location of your suppliers will also play a key role in shipping times. If you're in the United States and your supplier is in China, that will lead to longer shipping times. If you can, choose suppliers with warehouses and distributors in your area.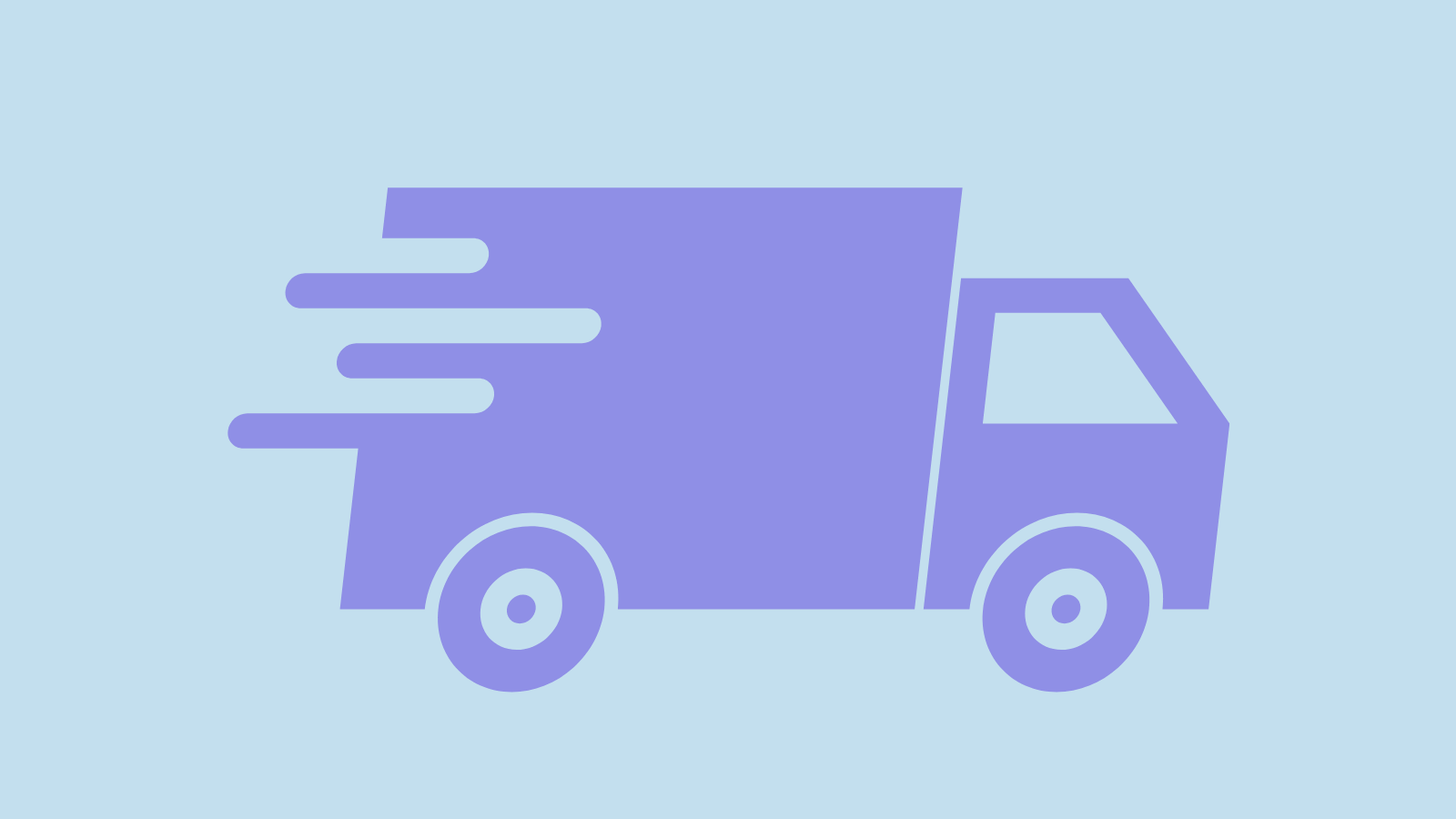 Right Products and Low Prices
A legitimate, high-quality wholesale supplier is upfront about what products they have available and describes them accurately. If you can't find this information on a wholesale website, look elsewhere.
Price is also extremely important. If your wholesale vendor doesn't offer the products at a significantly lower price than the retail market, what's the point of the arrangement? Be sure to check the market price for the products you plan to sell so you have something accurate to compare the vendors' prices to.
In both cases, read as many customer reviews as you can.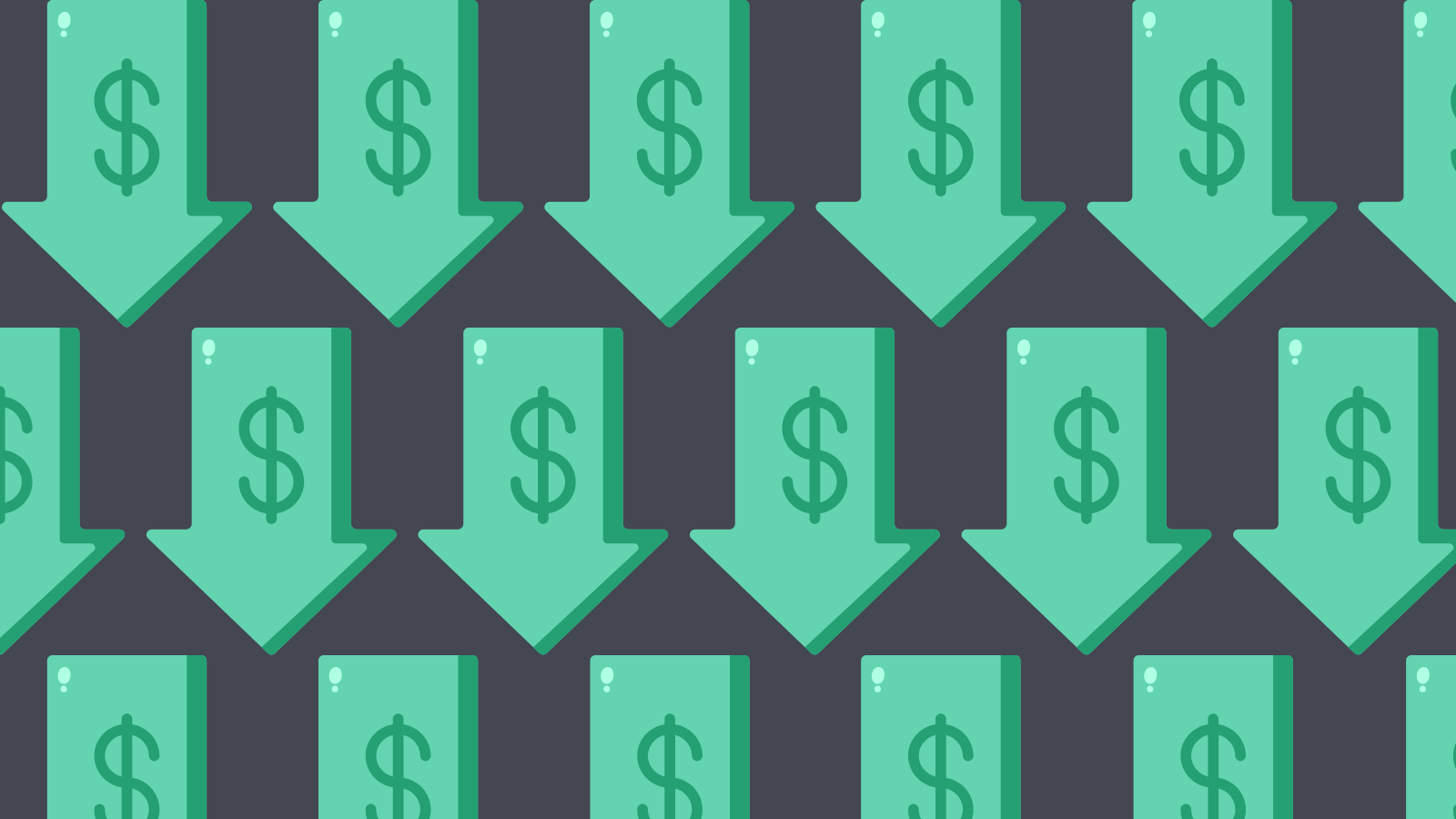 Good Return Policy
There are a lot of things that can go wrong with wholesale orders. Even the most reputable companies make mistakes. How the supplier handles these mistakes is one of the things that distinguishes a reliable supplier from a scam. If a supplier's response to problems with your order is to dodge responsibility and make the process unnecessarily difficult, this is not a company you want to trust. If they cover the cost of returning a bulk order and patiently work with you to find a solution, they are more likely to be a good partner in your venture.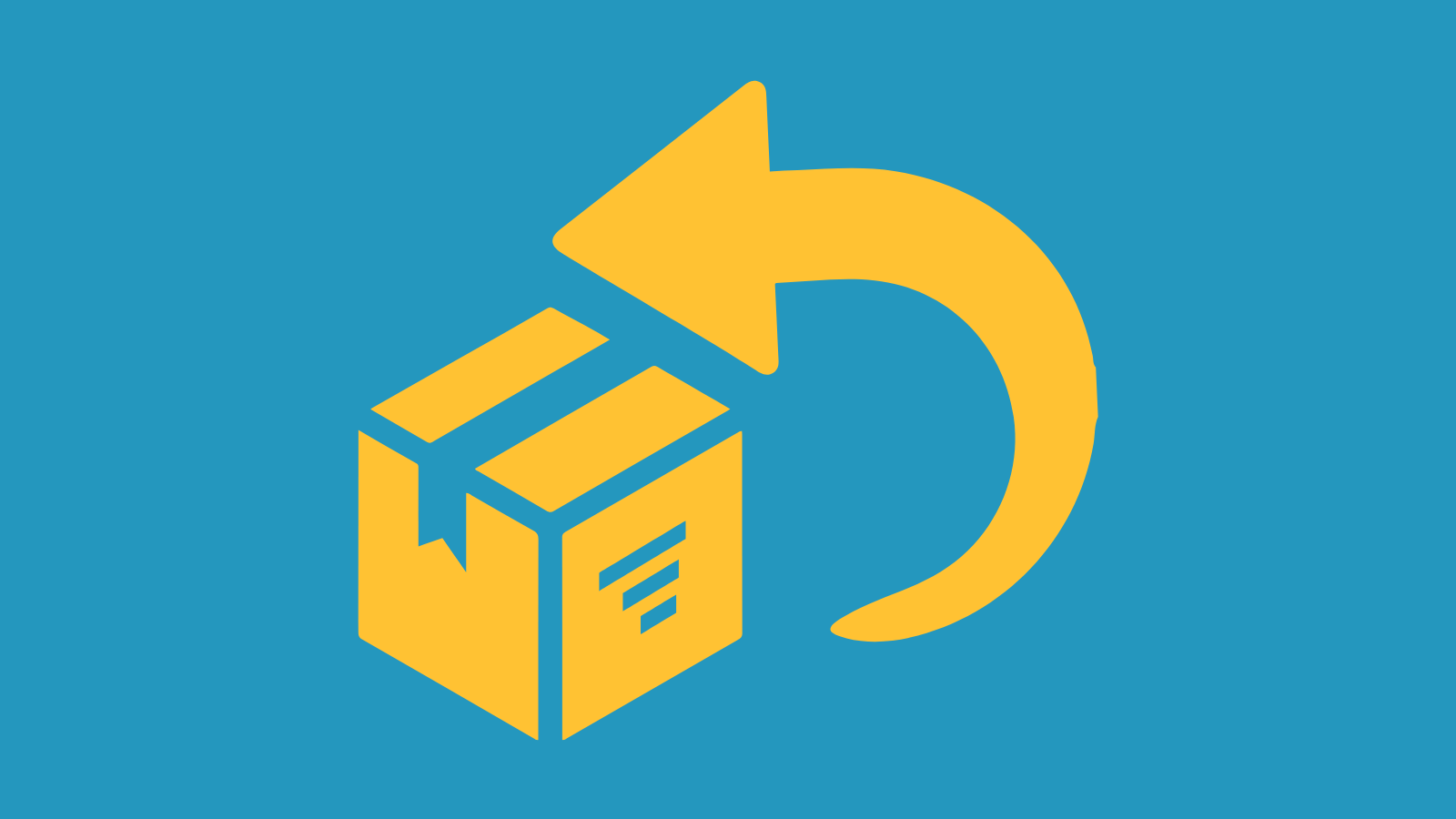 Small minimum order quantities (MOQs)
As a small business, you don't want to buy too many items at once, especially if you're just starting out. Though it's true that buying more means that it's cheaper, you don't want to buy so much that you lose money if they don't sell very well. This is where the minimum order quantities (MOQ) and minimum order amount (MOA) come in. Check that these numbers are realistic for a small business like yours and don't hesitate to ask for samples of products.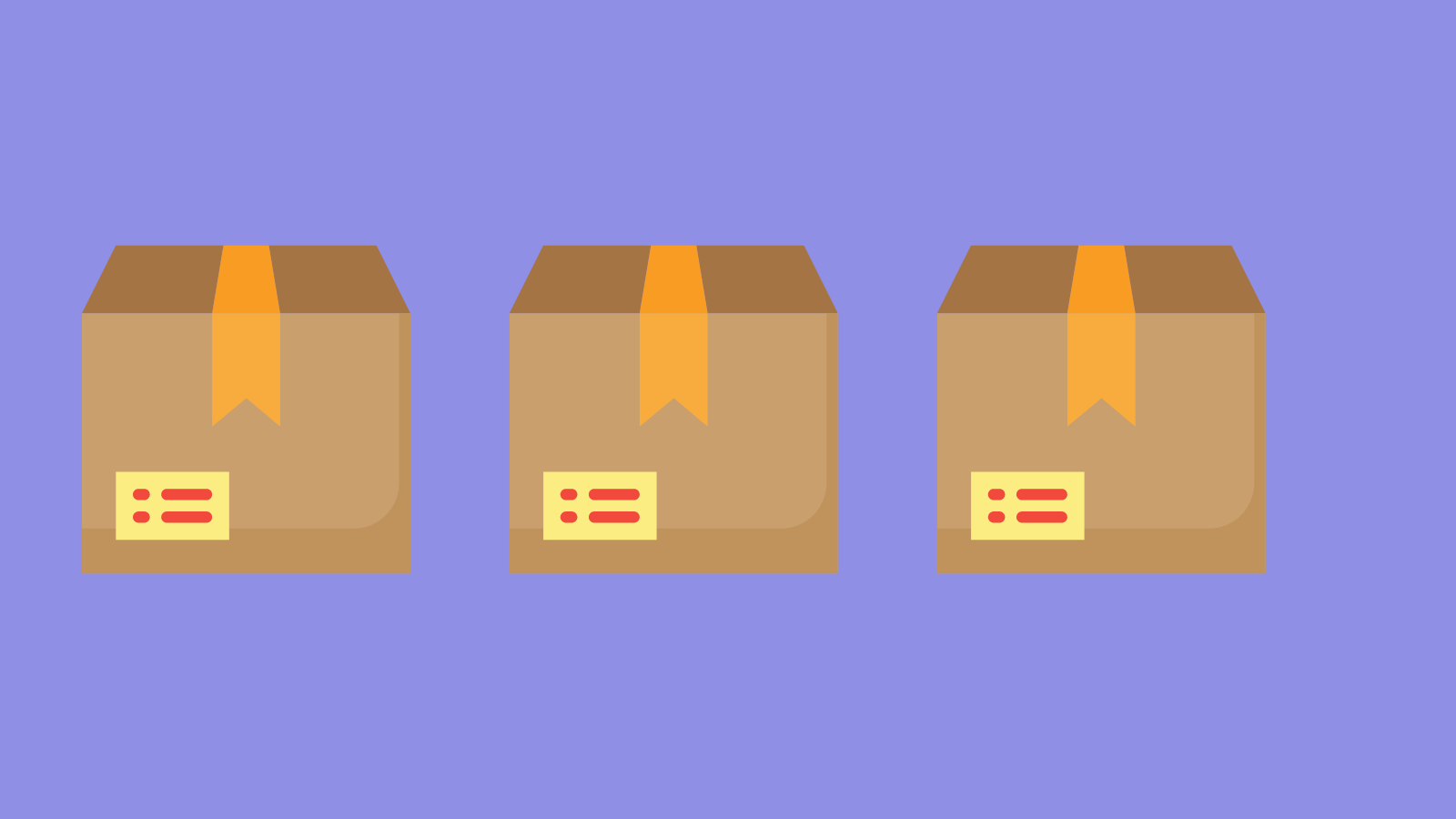 Secure Payment
Before you trust anyone with your business money, be sure to read through their payment process. For example, one of Alibaba's payment options only pays suppliers after your order is received.
Unconventional ways to find wholesale suppliers
Using wholesale supplier marketplaces may be the simplest way to connect with wholesale suppliers, but it's not the only way to get the job done. Great deals could be lurking where you wouldn't suspect them. These other avenues for finding suppliers are also great for meeting other retailers in your industry.
Trade Shows
Going to an industry trade show is a great way to connect with wholesale suppliers in person.
Social Media Groups
Joining social media groups and forums for your niche is great for connecting with other retailers and asking for advice on finding wholesale suppliers, starting your online store, and anything else about running your business.
Trade Organizations
Joining trade organizations related to the products you sell is also a great way to get advice from people in the industry who know what they're doing.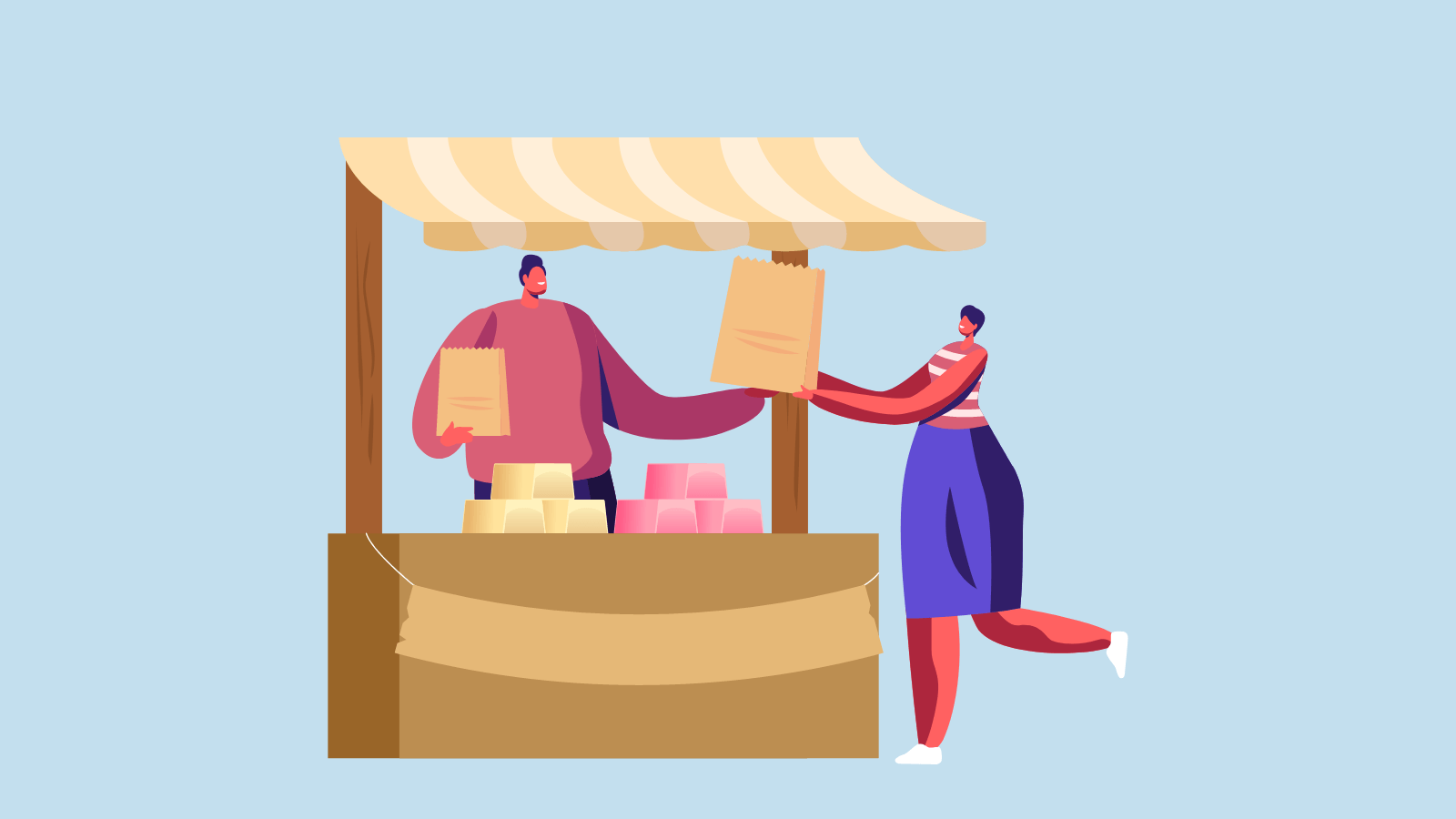 What to ask when contacting a potential wholesale supplier
When you contact a potential wholesale supplier, it's always a good idea to be prepared with questions about the information you need to know before you commit.
What are the minimum order quantities (MOQs)?
Most wholesale suppliers have minimum order quantities to qualify for the discount. If you want to order 200 pairs of leggings but your supplier's minimum order quantity is 500, that could cause problems.
What's the cost per unit (CPU)?
The cost per unit is another important wholesale cost to know before you commit to a supplier. The more you order, the lower your cost per unit will be. However, don't let this tempt you to order more items than you need. If a product doesn't sell as well as you anticipated, you'll lose money and have a lot of inventory to sit on.
What's the return policy?
Returns happen. It's important to choose a supplier with a good return policy upfront so you don't end up scrambling when something goes wrong. Some suppliers expect retailers to pay the cost of returning the bulk order upfront, others cover it.
What is the lead time?
The lead time is the time it takes to stock an item and prepare an order before it ships. Knowing the lead time on a product lets you manage customer expectations when it comes to delivery times. This is especially relevant for dropshipping businesses since you're not the one doing the work that takes place in the lead time. Generally, the shorter the lead time the better.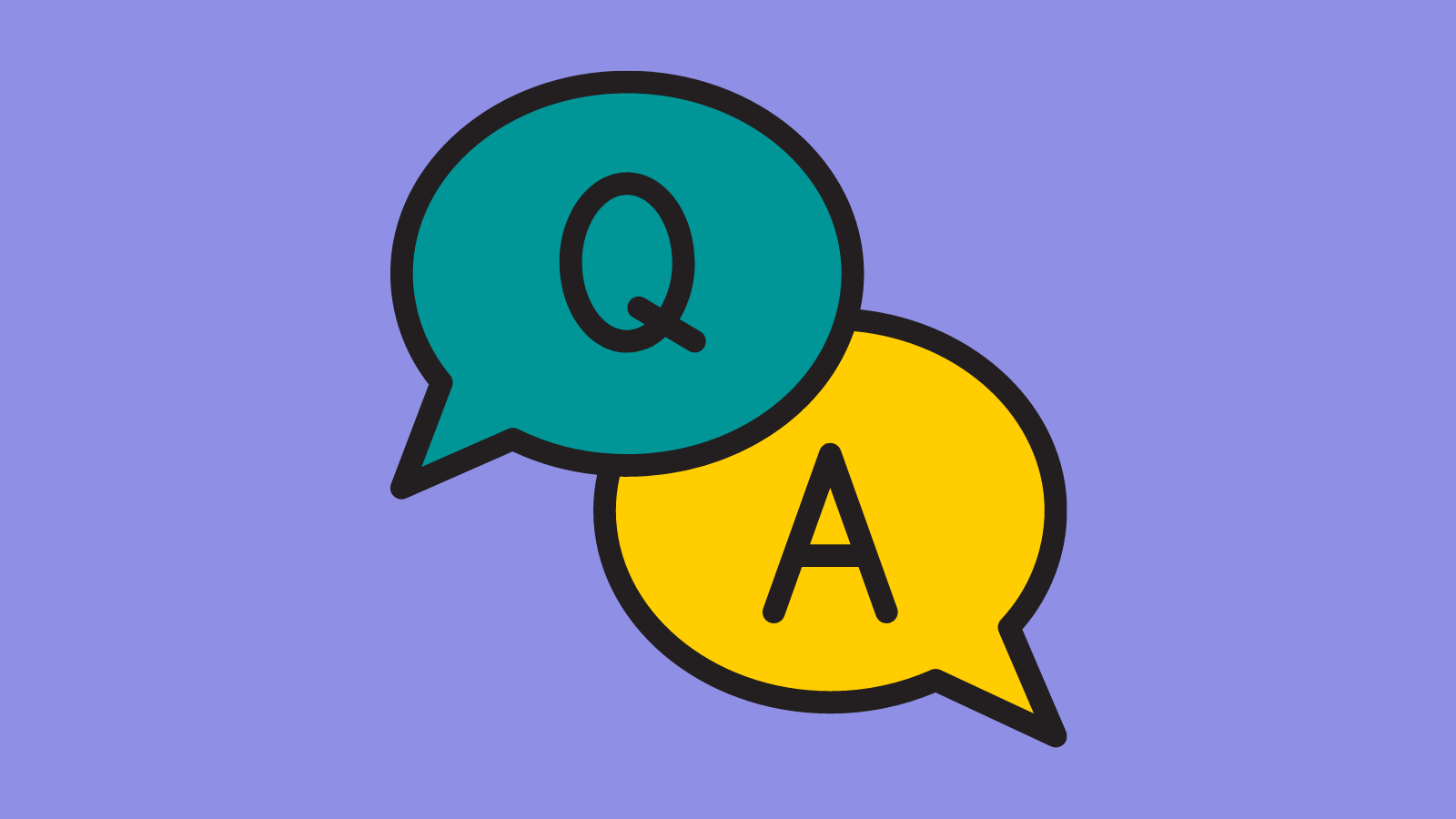 Final Checks Before you Commit to a Wholesale Supplier
Once you've done all your research and decided on a wholesale supplier you want to use, do a few final checks before you sign that contract.
Ask for references from other customers
Unwillingness to share this information with you could be a red flag.
Do they have liability insurance?
Liability insurance protects you from being held responsible if a customer is injured by a faulty product. If a supplier doesn't have it, don't sign a contract with them.
Do the numbers make sense?
If it sounds too good to be true, it probably is. Crunch the numbers and figure out how much you'd have to sell the products for to have a good profit margin and be realistic about how much product you'll sell.
How Sav Can Help
At Sav, we're here to help you make your online business dreams come true. That starts with a custom domain name and your own professional website. No matter what you sell, which supplier you choose, or who your audience is, we make it easy to build and manage your website. Find out how today!