What is Brand Identity?
Just like your personal identity is everything that makes you you, your brand identity is everything that makes your brand itself. This includes what your values are, how you communicate, and how you want people to feel about your company. It's your brand's personality.
What better way to express your brand's personality than by having it embody your own?
Why?
Why should you put a face to your company? What does it bring to your customers? Primarily it builds credibility and trust. Having a brand identity makes your brand more authoritative and authentic when compared to your competitors. Establishing a face, and maintaining a good reputation behind that face, develops credibility among your competitors and trust from your potential customers.
By showing your customers your true self and human face, you forge a personal connection and remind them that there are real people behind this company rather than a faceless brand.
How to Become the Face of Your Brand.
As the face of your company, you set the tone for your brand. So how do you make sure you are representing the best interests of your company?
Tell Your Story
Your consumers want to know who you are and how your own personal obstacles and experiences shaped the creation of your company and established the values that your brand represents. Revealing your true self through your advertisements, on your website, and every aspect of your marketing campaign creates a deeper connection between you and your audience.
Show Yourself
Your face is the most important part of being the face of your company. Create a profile for yourself on your company website. Include a photo, your name, and a brief biography on your About page. Link out to your social media to further bring your real self to your audience.
If you have a company blog, you should make yourself a featured author. Part of being the face of your company is connecting with your people. The best way for a user to connect with you is to hear from you.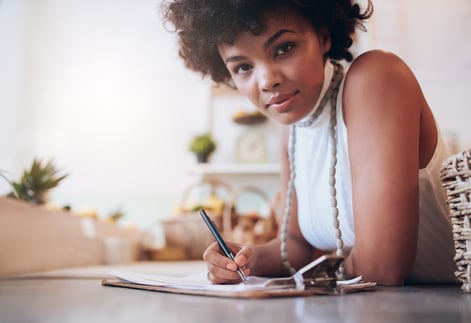 Practice Your Delivery
As the face of your company, you're also the voice. Whether it's through webinars, blogs, interviews etc. make sure your delivery whether it be vocal or written fits the tone you set out to portray for your company. This may mean taking some writing and speech classes. In this day and age wording means everything.
Have Thick Skin
When you put yourself out there, outside negativity is inevitable. You should expect to receive comments on everything from your opinions to your appearance. As the face of your company, you must maintain a professional image at all times. It's essential to develop a process for handling negative responses. Take a moment to breathe and reflect on the money you're making from the free publicity.
Network Network Network
Just like any business, success depends on the people you know. Make connections wherever you can. Whether it be in-person at professional networking events, or online through LinkedIn groups. Use your followers list as a running set of contacts ready for your next marketing campaign.
Take advantage of any PR opportunities you can find. Fun interactive activities like submitting press releases, speaking at events, or hosting free workshops will attract positive attention to your brand.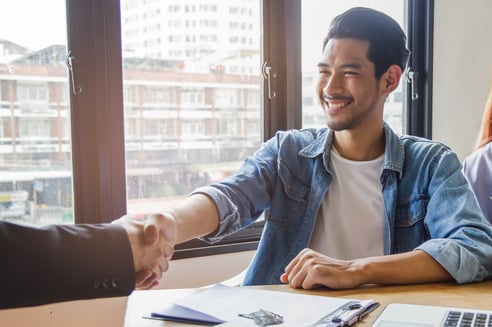 Where to Show Up?
So you've done it. You're the face of your brand. But you can't be everywhere at once. Now it's time to determine where and when you should be present within your brand's content.
Blog
Blogs are a great space to forge a personal connection with your users. A blog can be a great place to answer questions about yourself and your business openly, feature your team, and discuss the growth and evolution of your business. Blogs, at their core, serve as a less professional connection to your readers. Use this opportunity to open up a conversation rather than hyping up your business.
Pinterest
Pinterest is a great space for generating traffic and highlighting your products. It can also be a great opportunity to include personal touches that bring the user back to a relevant blog post. Approach your audience as peers and discuss more general aspects of developing your personal brand rather than direct marketing campaigns. We've provided a great example of a personalized and informative Pinterest pin.
Notice that the information is more about the lessons you've learned as a business owner as opposed to a direct product placement ad.
Instagram
Instagram's marketplace can tend to take priority when it comes to marketing. But it's also the perfect platform for connecting with your audience. Use fun features like Insta stories, IGTV and Instagram live to showcase behind-the-scenes stories, Q&A, and chat about topics you're personally passionate about.
Email
Emails are the ideal form of connecting with your audience because you know you're only speaking to people who want to be contacted. Since you already have a previously established relationship with your email readers, take this time to show appreciation for your users' support. Provide them with sneak peeks and coupons.
Don't be afraid to sign your emails personally. Even confirmation emails or product promotions can have that personal touch. Receiving personalized emails from the founder of a company holds a lot of weight with your customers.
Is It Working?
So how do you know if you're successfully representing your company? Although revenue is the most rewarding outcome, there are other more subtle indicators that your efforts are working.
Increased Social Media Engagement: Look out for comments on posts, interactions in stories, and people sharing your content on their own pages. When your following starts promoting your content for you, that's when you know that you have created a real connection.
Increased Number of Reviews: When it comes to company reviews, most consumers don't think to leave a review unless they've had a horrible experience. But if your audience feels a close connection to your brand, they tend to feel compelled to leave positive reviews. If your audience likes you as a person they will want your business to succeed.
Growth in Email Subscribers: By creating a healthy relationship with your audience you will make them want you in their inbox. An email from a well-branded company feels like an email from a friend.
How Can Sav Help?
For more information on implementing blogs, social media, and perfecting your about pages check out our blogs.
About
Read for insights
Find ideas for your business, gain leadership, stay on top of the strategic trends of your market to beat your competition.
Categories
topics on the blog