What is a Pop-Up Shop?
Pop-up shops are temporary locations where customers interact with products they're often not able to. They're often brands that only sell online bringing their brand experience to the real world. Pop-up shops can also be extensions of existing physical stores. In these cases they pop up in new locations or provide new product experiences like product demos or limited edition selections. Pop-up shops are a type of experiential marketing.
Why Launch a Pop-Up Shop?
Launching a pop-up shop has plenty of benefits when it comes to promoting your brand and connecting with your audience.
Connect With Your Customers In-Person
With chatbots, social media, virtual appointments, and other new technology, there have never been more ways for retailers to connect with customers online. However, online-focused businesses often miss out on the relationships with customers that a face to face interaction combines.
With pop-up shops, digitally native retailers get to meet and get to know their customers. Customers also get a chance to put a face to the name, test products, and give feedback on merchandising.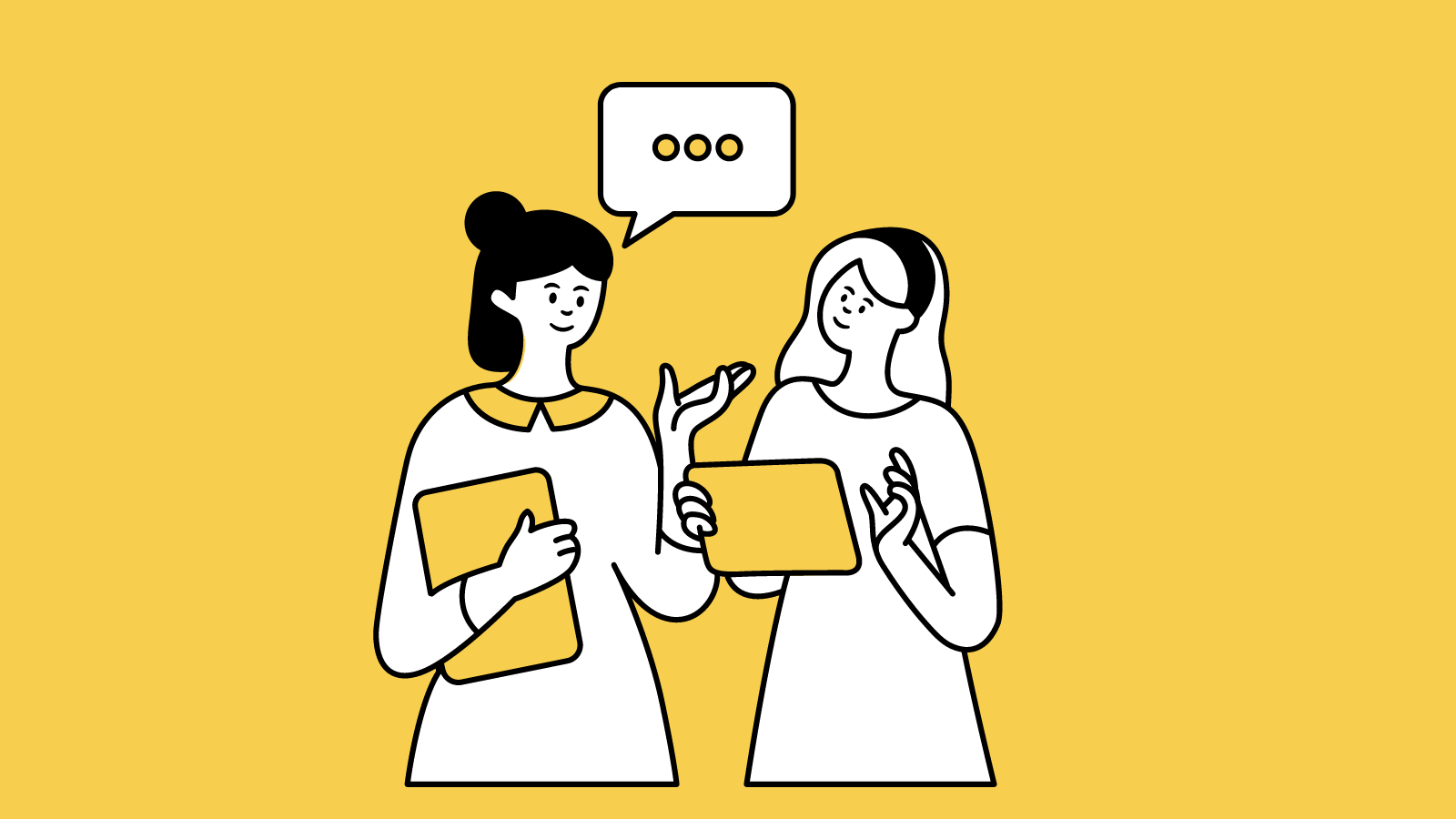 Test New Ventures For Your Brand
If you're considering a new product line, targeting a new audience, or even opening a brick and mortar store for your currently online business, a pop-up shop can be a great way to test the waters. A temporary shop can help you validate demand for however you're expanding before you permanently invest in it. Some other things you can test at a pop-up shop include
Pricing
Product bundles
Merchandising ideas
Physical retail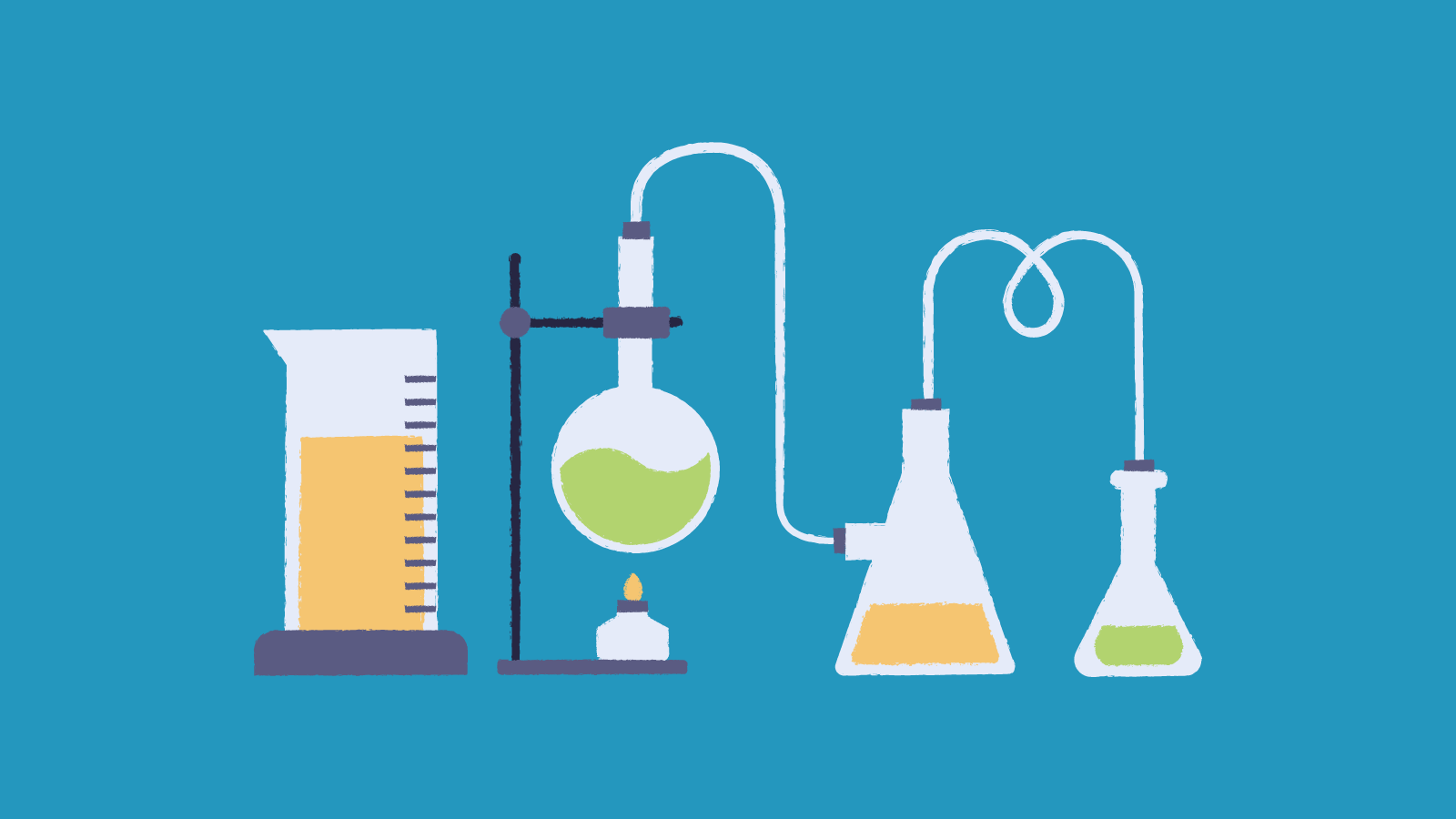 Provide an Interactive Experience
With a pop-up shop, brands can offer an interactive experience where customers can try products out before they buy them. This makes pop-up shops a great fit for beauty products, gifts, candles, baked goods, and other products that rely on sensory experiences.
Build Buzz Around Your Brand
Scarcity and word of mouth marketing are both powerful drivers of brand awareness. Pop-up shops combine both of them to get people talking. Since pop-up shops are temporary by design, they create a sense of urgency that leads to more foot traffic. If customers don't stop by before it goes away, they won't get to check it out. Be sure to include the start and end date of the pop-up in all of your marketing.
The interactive elements of pop-up shops can lead to great user generated content opportunities where customers take photos of your products and share them on social media. This way, your customers are promoting the pop-up and your brand as a whole to their followers.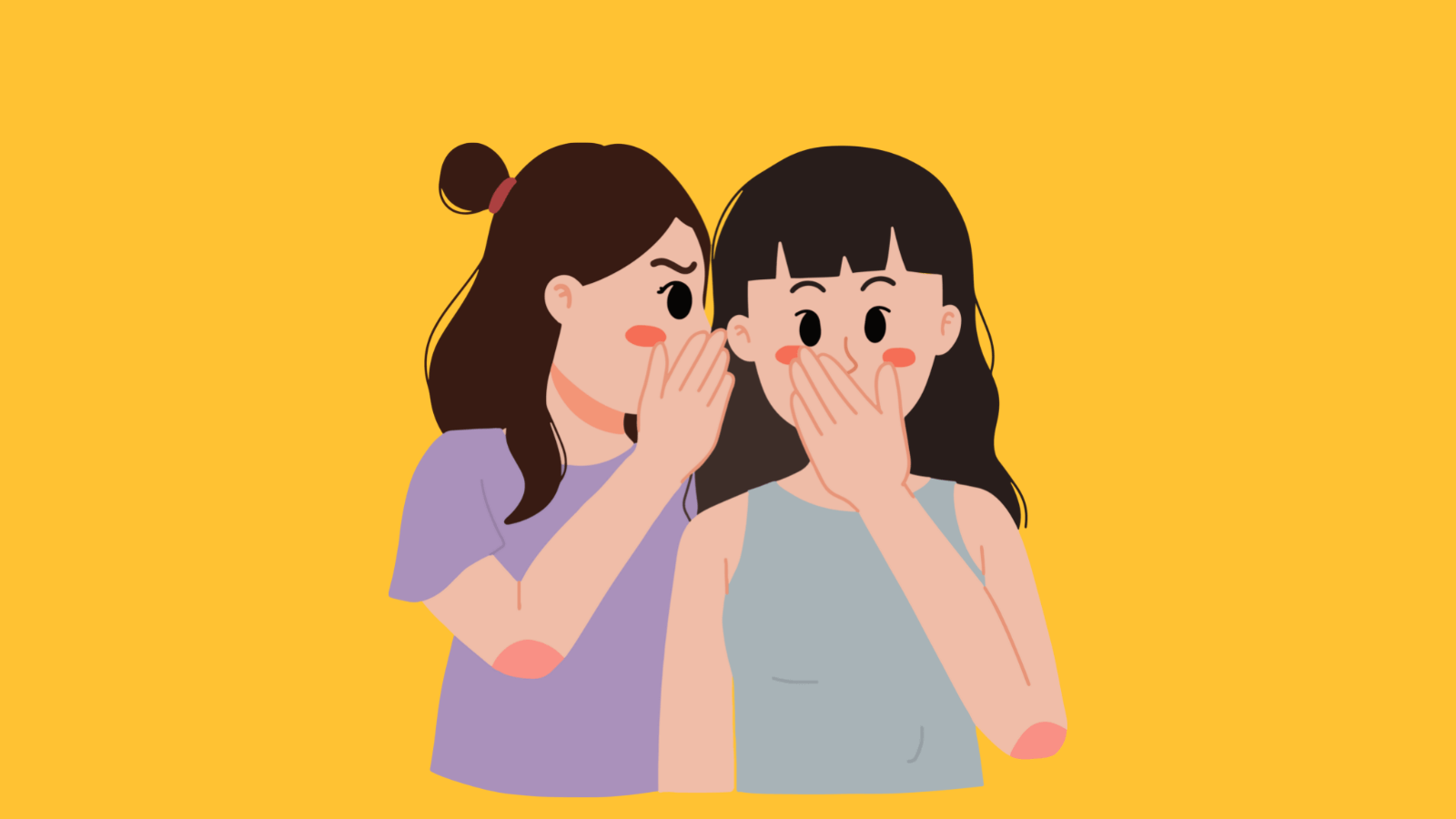 Pop-Up Shop Trends
Here are a few trends in the world of pop-up shops to help make yours a success.
More digital brands are experimenting with retail
More and more companies have been starting out online over the past few years. Not all of them stay online-only though. Since retail space is cheap right now, it's a great time to expand if you're considering it.
Rising digital ad costs
At the same time, digital ads are getting more expensive. It's getting more expensive to acquire new customers online without a storefront. Pop-up shops are an affordable way to acquire new customers in the real world.
Demand for in-person experiences
Online shopping may be convenient, but it's not an experience the way shopping in-person is. And ever since in-person events started opening up again, people have been eager to connect with others in-person. With a pop-up shop, you can put together a fun, meaningful event for your brand to connect with the public without committing to a brick and mortar location.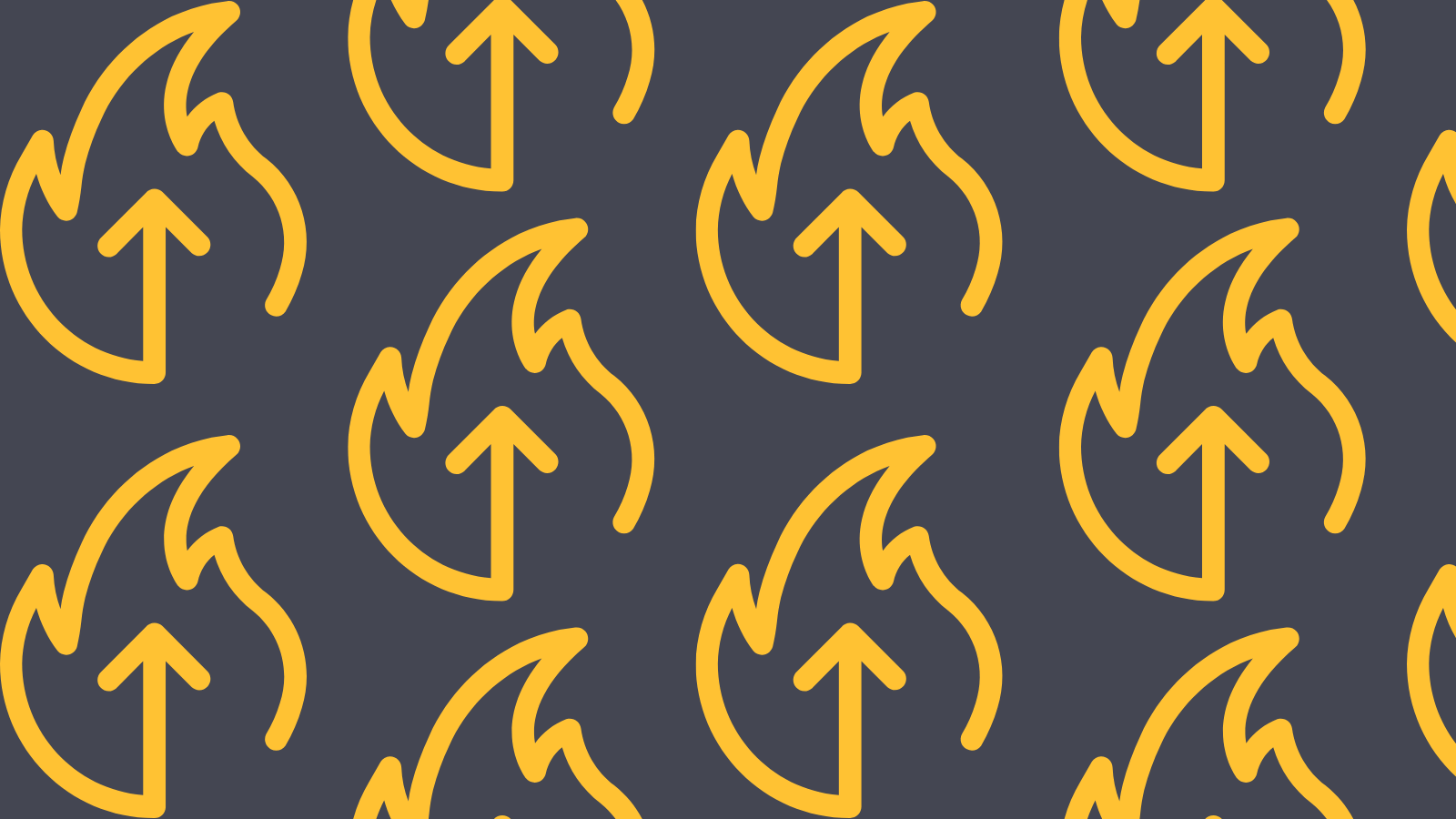 Types of Pop-Up Shops
The term "pop-up shop" encompasses a variety of different experiences. Here are some different types of pop-up shops that could be a great fit for your business.
Experimental pop-up shops
Marketing event pop-up shops
Seasonal and holiday pop-up shops
Mobile pop-up shops
Virtual pop-up shops
Pop-in stores
Pop-up vending machines
Experimental Pop-Up Shops
One of the most common reasons to launch a pop-up shop is to experiment with new products, target audiences, merchandising, and retail experiences. This is especially popular for ecommerce businesses that want to expand to brick and mortar stores and businesses that are considering expanding their product offerings.
Experimental pop-ups usually deliver something slightly different than what the business typically offers. That way the business can gather customer reaction data and feedback before they launch their new idea.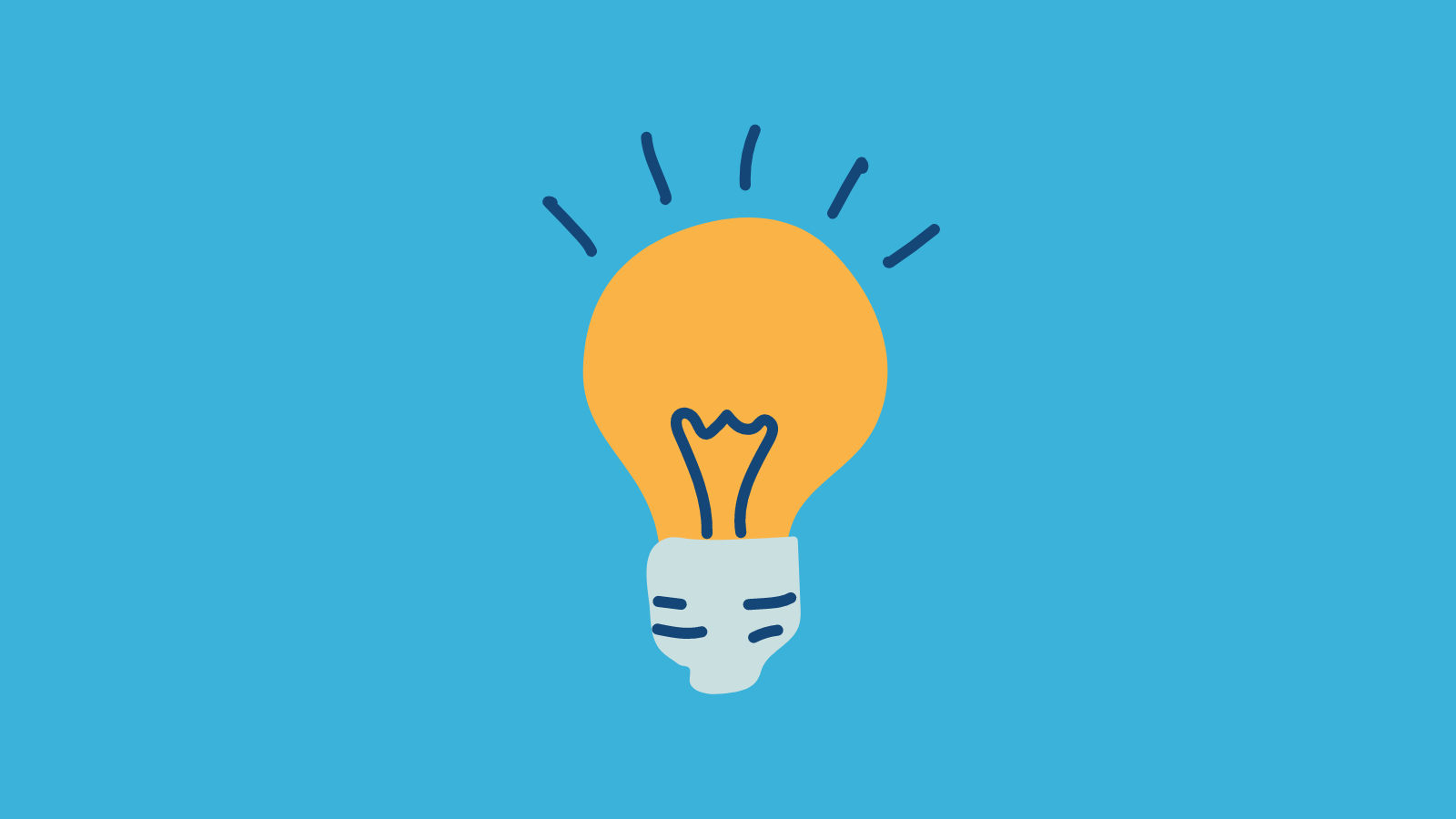 Marketing Event Pop-Up Shops
Another common use for pop-up shops is marketing events to get people talking about a new product launch, rebranding campaign, or company announcement. Just as a pop-up shop is part of your retail strategy and you make a plan to market it, it can also be part of your larger marketing strategy.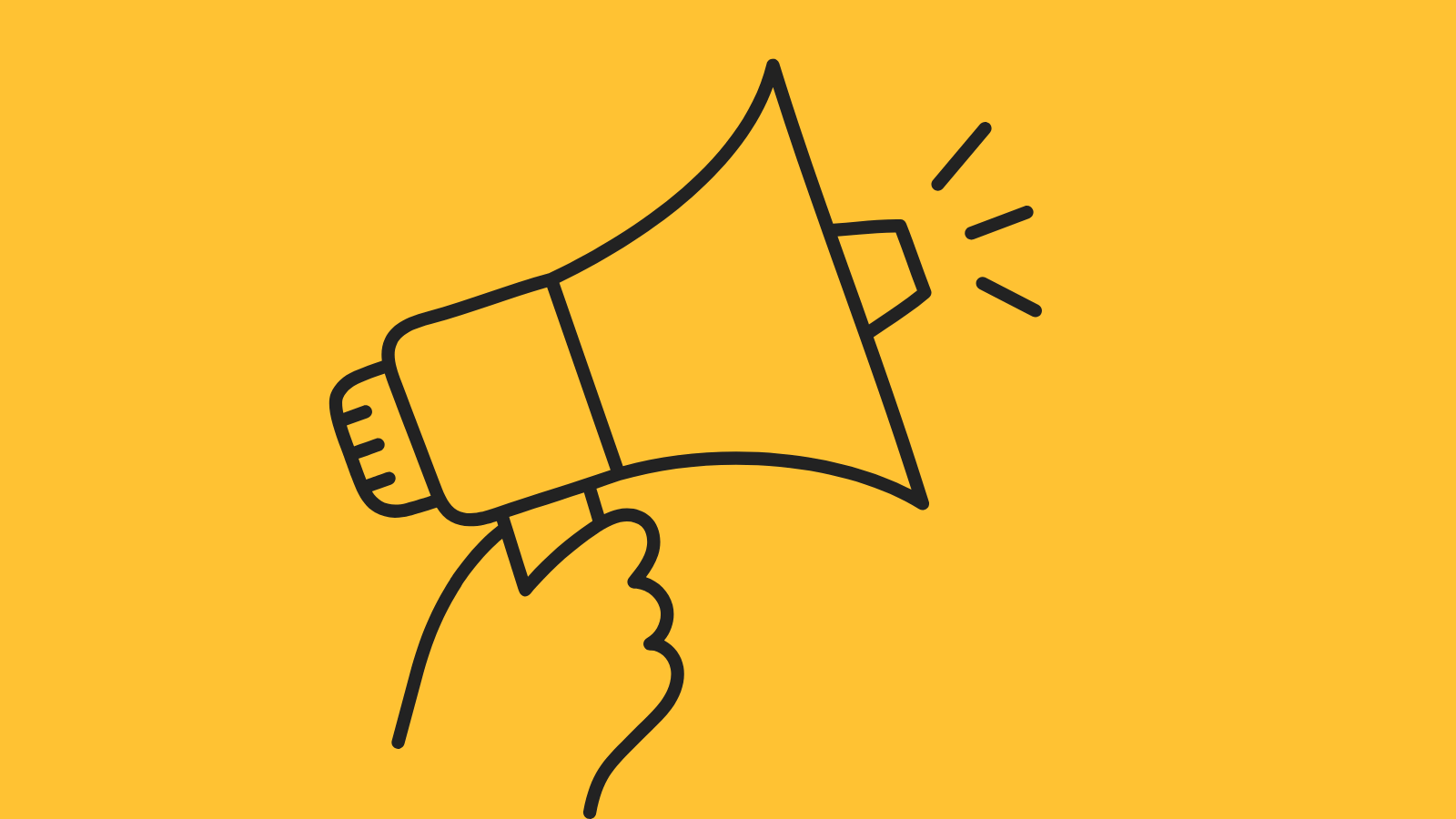 Local Artisan Pop-Up Shops
Locally sourced goods and artisan crafted products are popular choices for pop-up experiences from craft fairs to pop-in stores that align with the offerings. This is also a great niche for collaborating with other similar businesses. For example, if you sell homemade soap and you know someone who sells homemade lip balm, you could sell your products at the same event.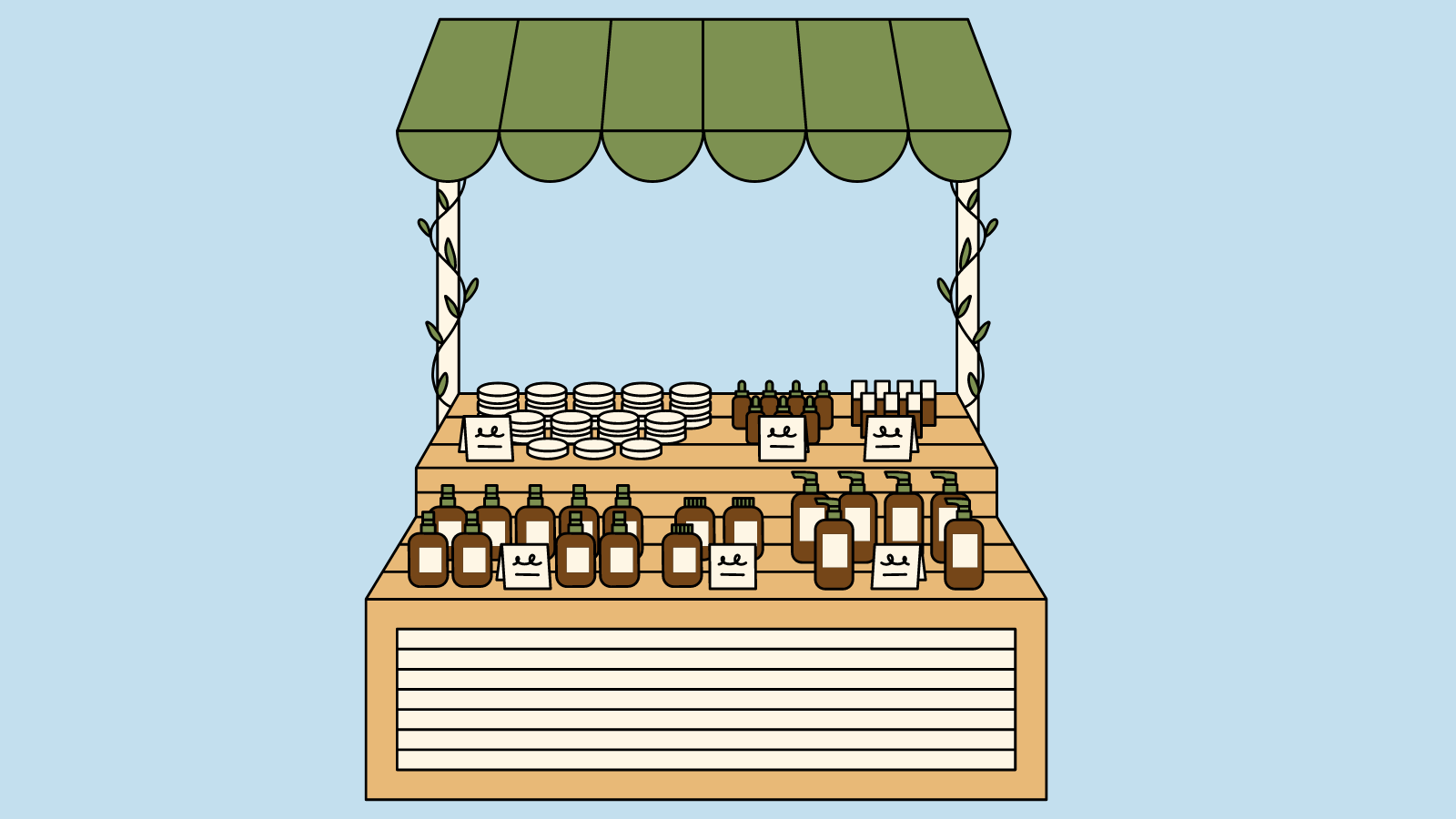 Seasonal and Holiday Pop-Up Shops
Seasonal pop-up shops are festive, themed pop-up shops that drive sales of seasonally-specific items. Holiday pop-up shops are the most common kind of seasonal pop-up. These shops are full of winter holiday season whimsy to make shopping a full-blown event. It doesn't hurt that they happen to coincide with peak shopping season.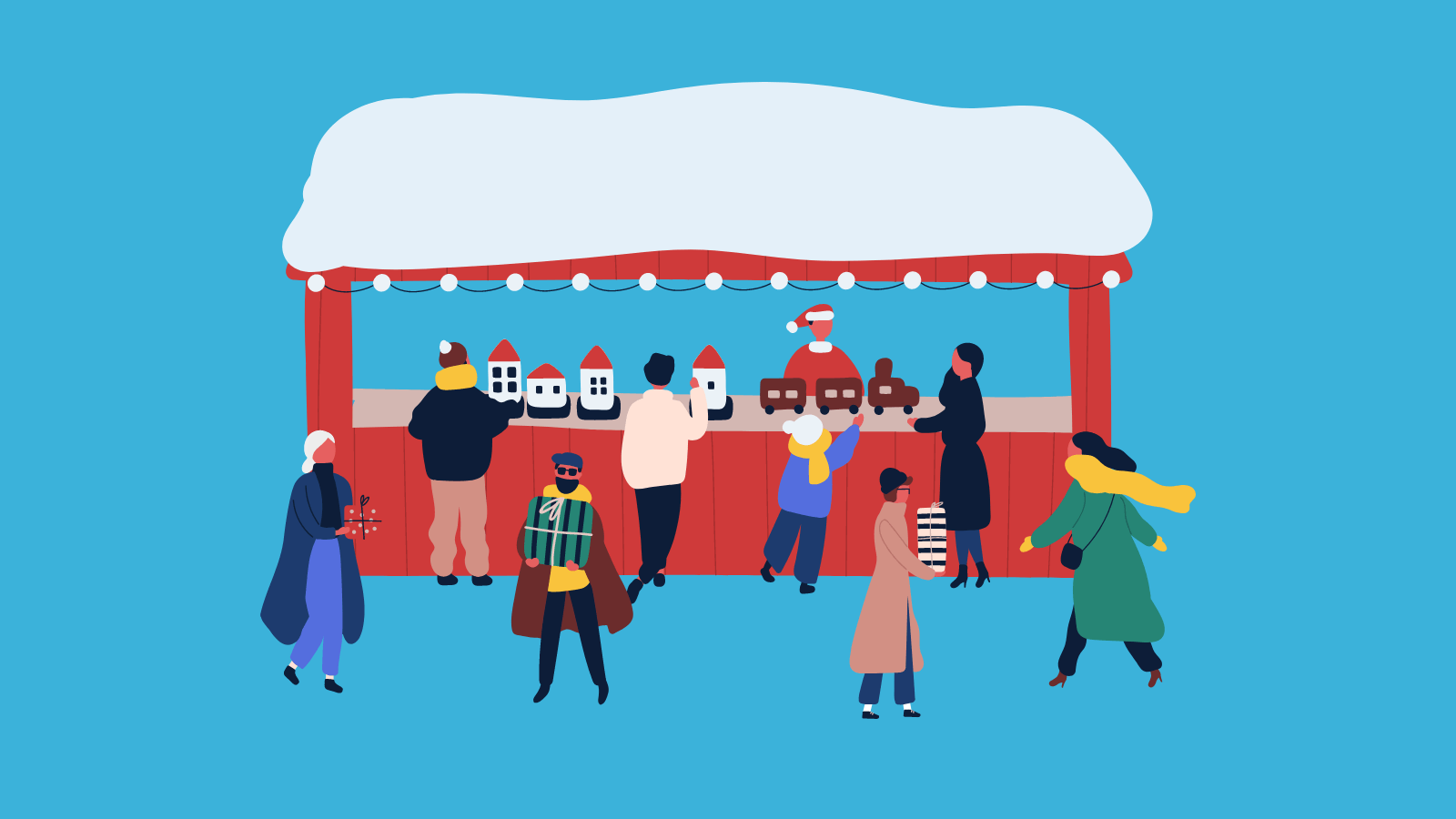 Mobile Pop-Up Shops
Pop-ups don't have to live in one fixed location. If you want to reach a lot of customers quickly, a mobile store might be a great fit for your pop-up event. You could use a truck, van, bus, cart, or any other vehicle that would suit your business. This approach is commonly associated with food trucks, but it can work for other types of businesses as well. Setting up a station outside the vehicle for trying out and experiencing the products could be a fun, interactive element that draws in passersby.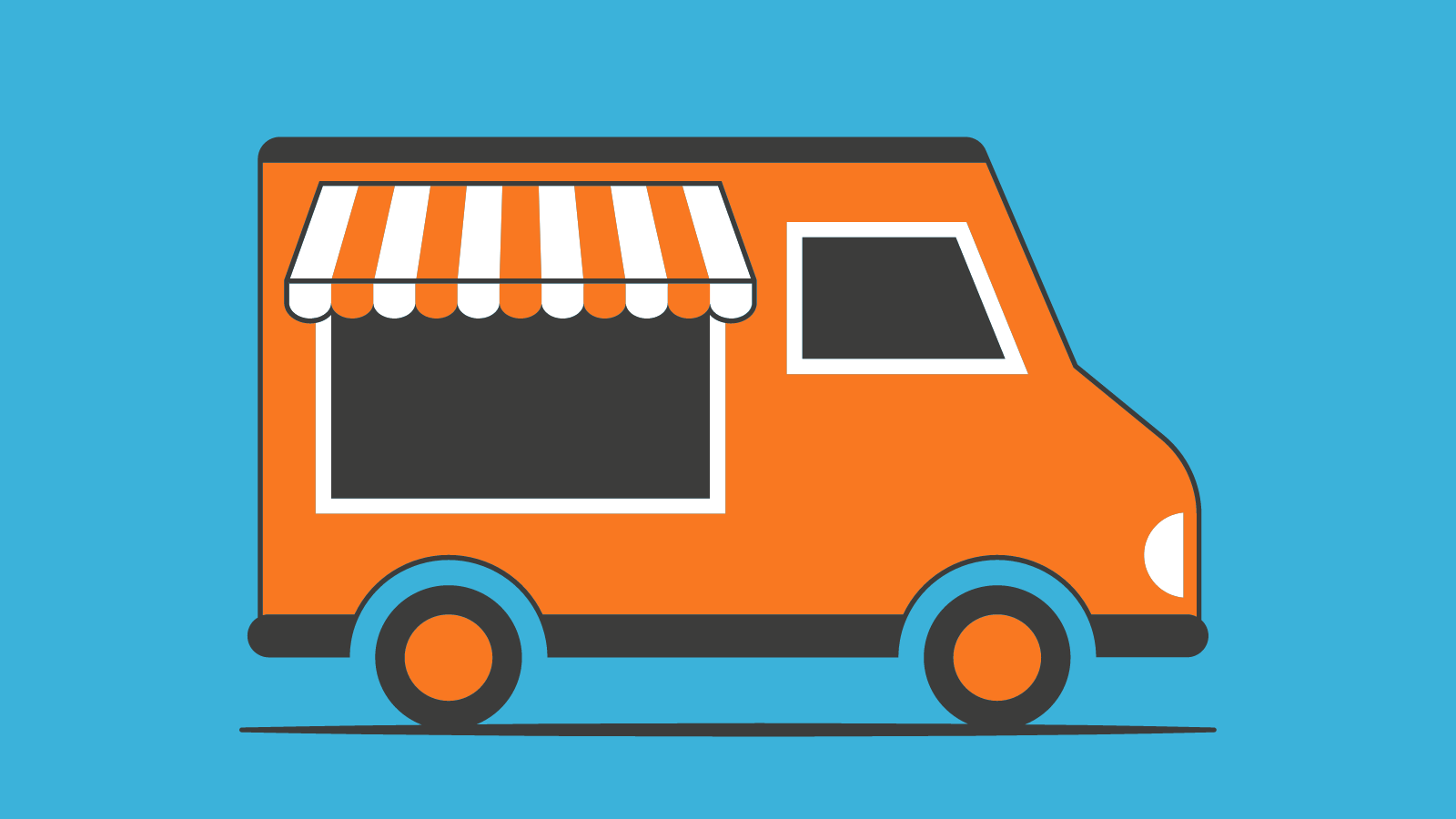 Virtual Pop-Up Shops
A virtual pop-up is an interactive, 360-degree digital storefront that allows customers to virtually walk through your store and browse the way they would in-person. If you're into VR and your products are a good fit for it, this could be a fun way to bridge the gap between virtual and in-person shopping experiences.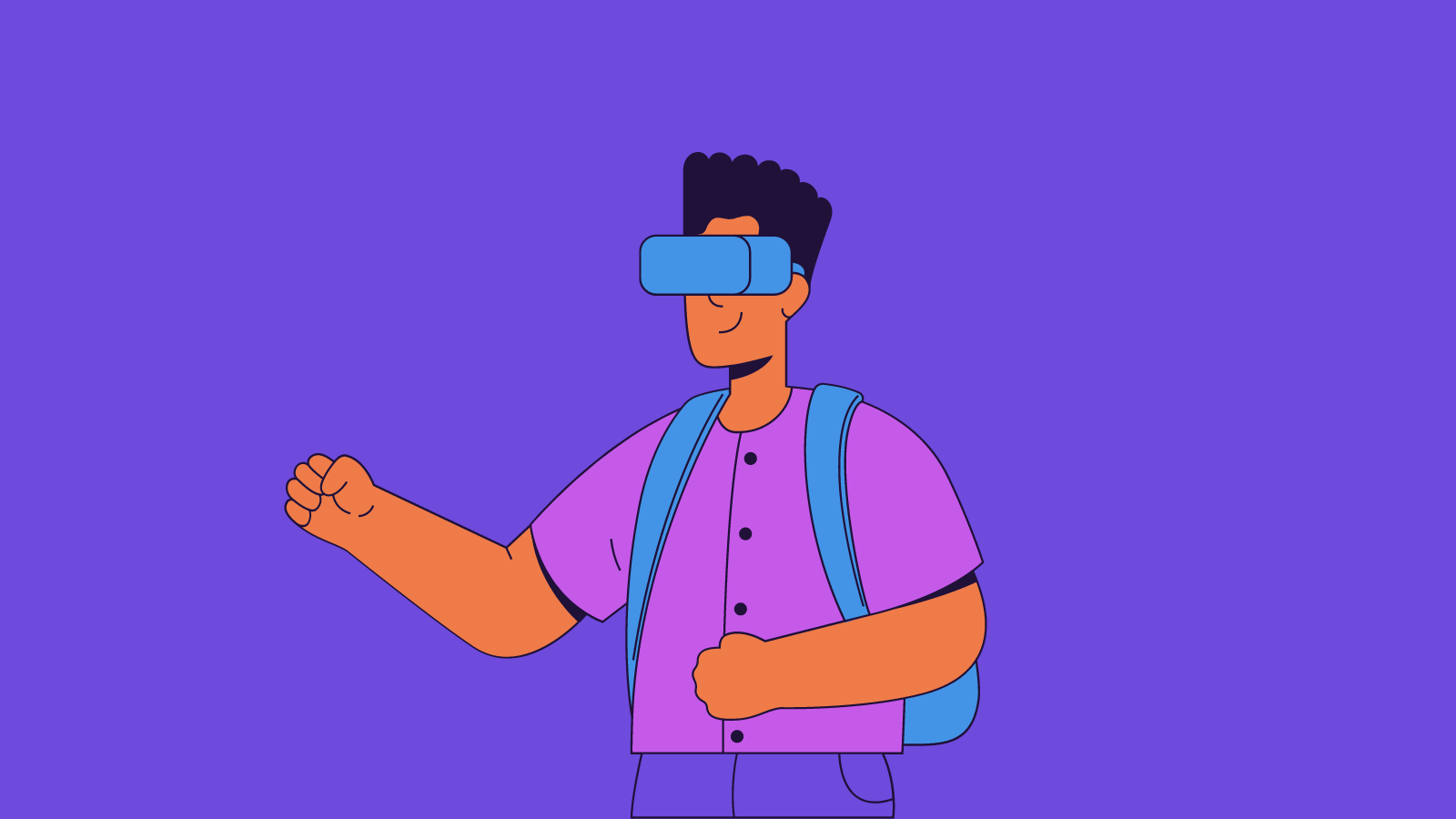 Pop-In Stores
A pop-in store is a shop that exists within an established store. Retailers can rent a portion of an existing store or boutique to sell their products for a limited time. This is called a pop-in store. This approach can save you money on rentals and decor and markets your business to shoppers in the larger store.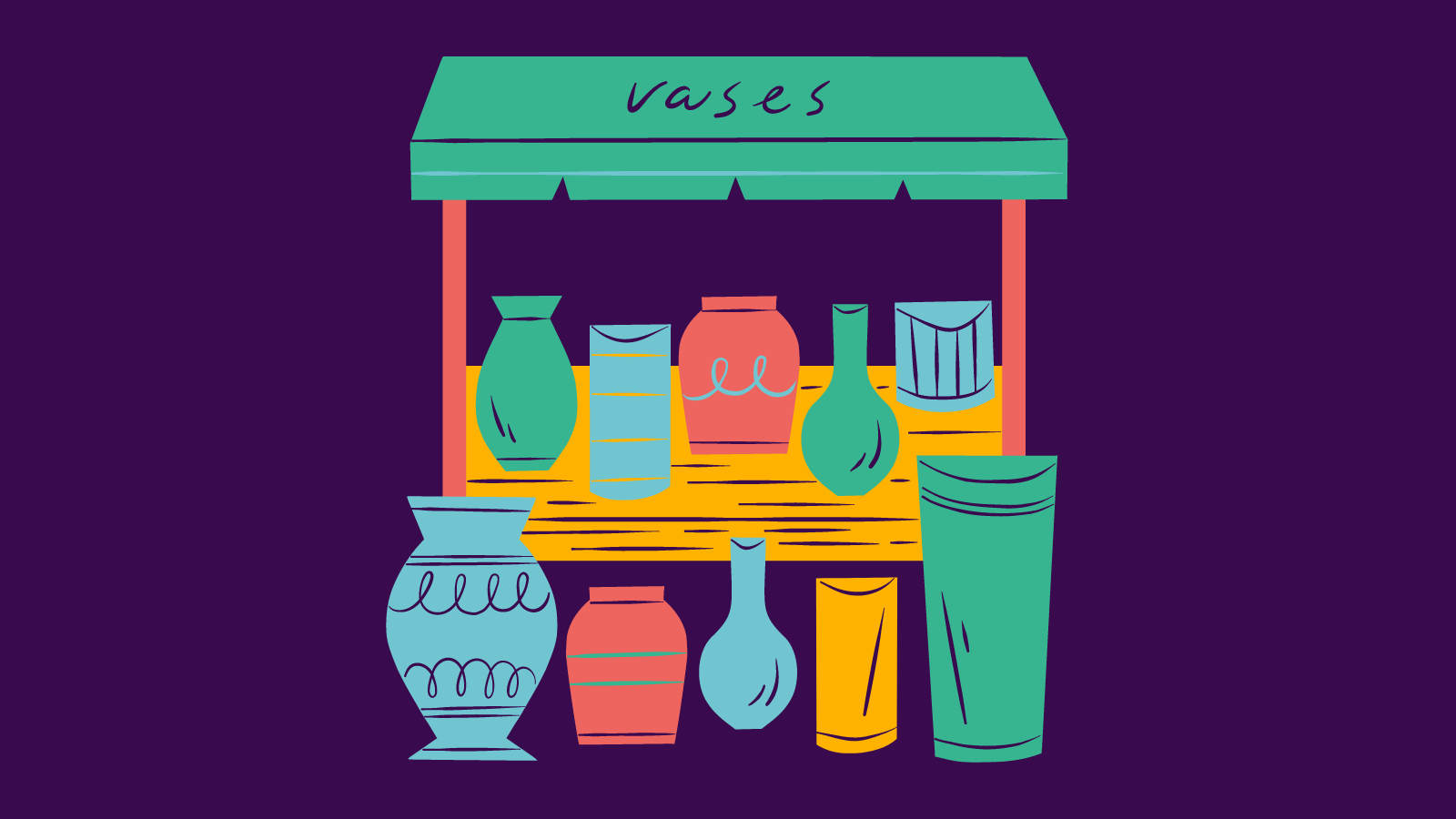 Pop-Up Vending Machines
Not all pop-up stores take place in a tent or a storefront. If your products are small enough, pop-up vending machines could be a great way to promote your products to the masses. Pop-up vending machines are a good fit for packaged foods, makeup, books, and other products that are easy to distribute.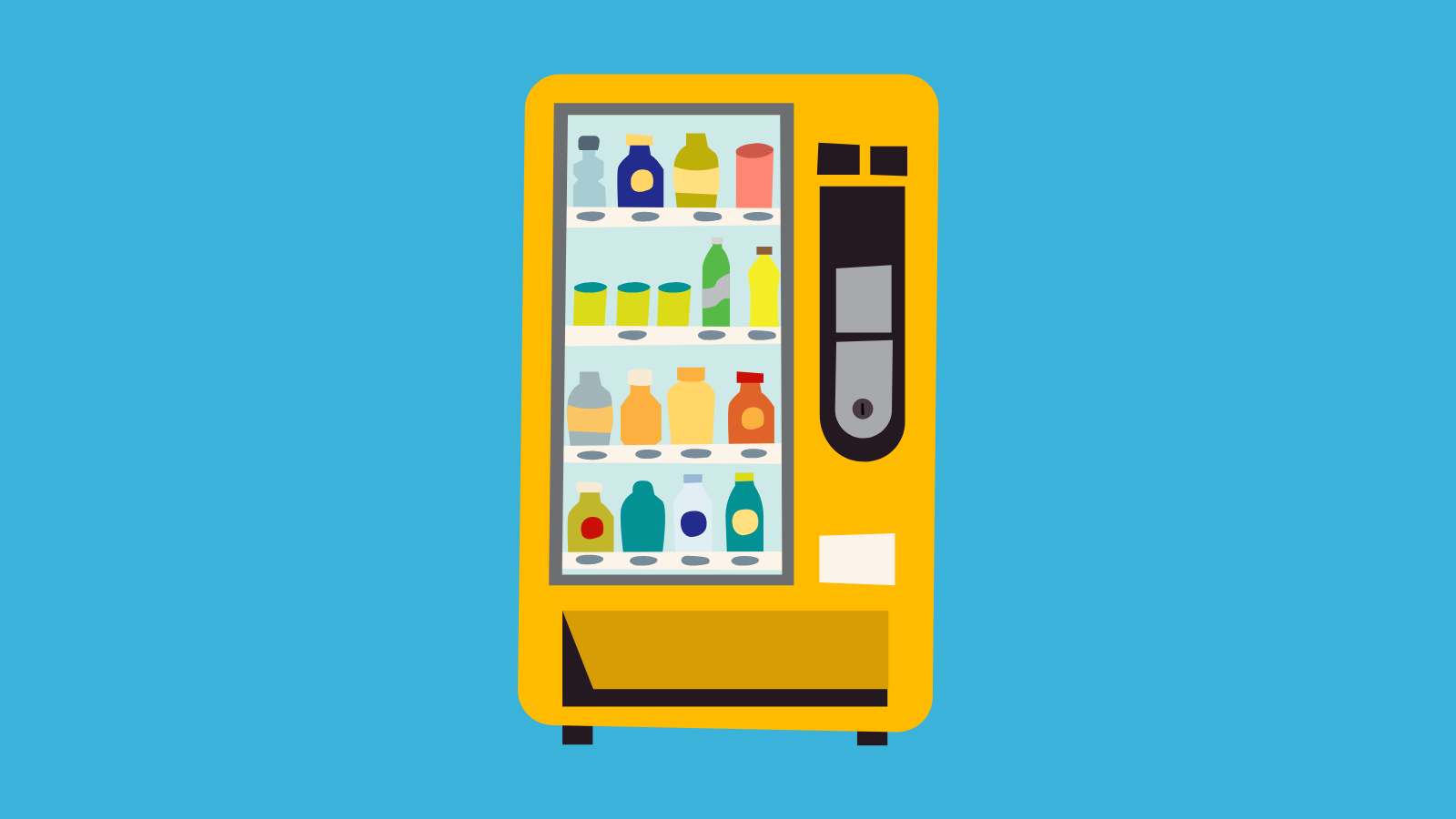 Pop-Ups That Become Permanent
If you do pop-ups long enough that people look forward to them and you make enough money to justify the costs, your pop-up shop just might become a permanent storefront!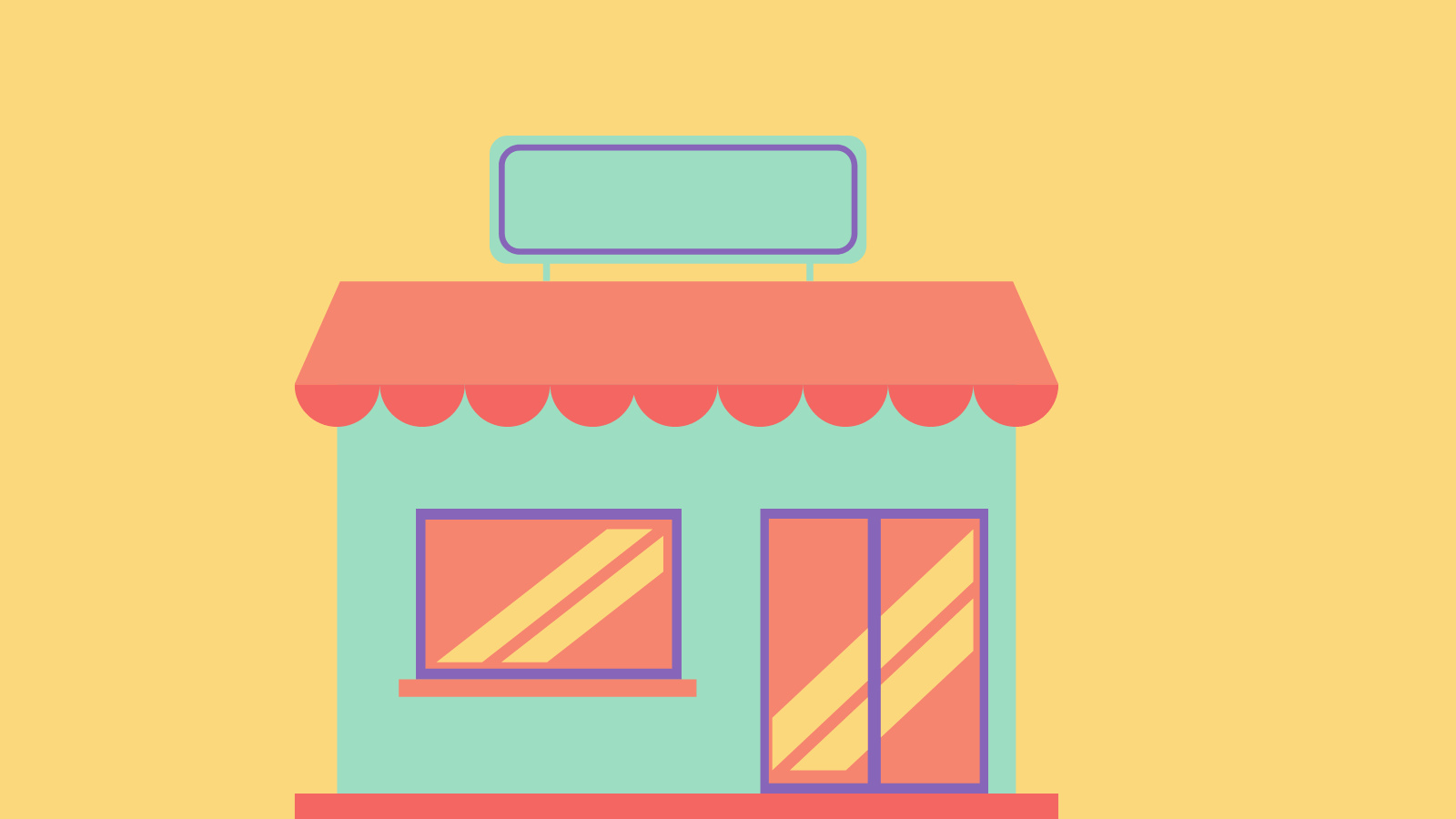 Pop-Up Shop Ideas
Here are a few ideas from successful pop-up shops to help your shop get attention and sales:
Special guests
Collaborations with other brands
Contests and events
Product demos
Limited edition releases
On-site customization
Charity tie-ins
Behind-the-scenes looks
Special Guests
A special guest appearance is a fun way to draw foot traffic to your pop-up shop, especially if you're looking to reach a new demographic. If you have brand ambassadors like celebrities, influencers, experts, et cetera, invite them to appear at your pop-up shop. Then, get on social media to tell everyone the guest is going to be there. Ask your guest to promote the event on their social media profiles as well.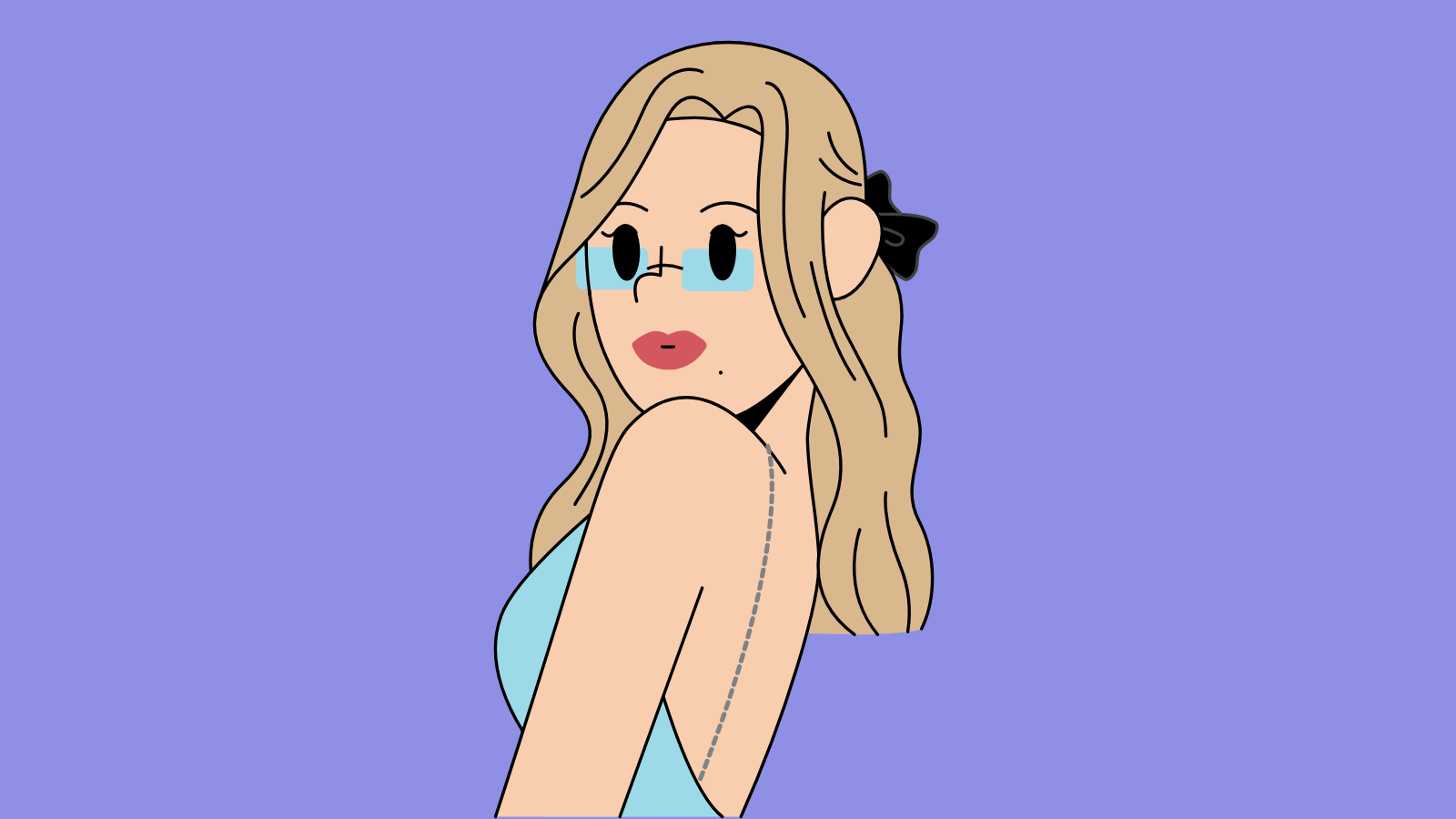 Collaborations With Other Brands
Collaborating with other brands that align with your audience and brand values for projects is a low-cost way to expand your reach to a new audience. Your collaborative pop-up shop will draw fans of both of your businesses and introduce new people to both of your products.
Contests and Raffles
Holding contests or raffles can draw the attention of passersby and encourage them to visit your pop-up. Hold contests or raffles to encourage customers to visit. Having them enter on social media helps to spread the word about your pop-up shop. Rewards for winners could include free products, limited-time merchandise, a shout-out on your social media channels, and more. If you want to encourage repeat visits, announce the winner on the last day of your pop-up.
Product Demos
If your products require a little extra instruction, consider hosting a product demo at your pop-up shop. If you ask existing customers to demo your products, these demos can double as user-generated content.
Limited Edition Releases
Many pop-ups sell the same products that the business normally sells, but that doesn't have to be the case. A pop-up shop is also a great place to launch a new product or sell special versions of existing products (for example, collaborations with other brands or celebrities.) This is a great way to create demand for the product through scarcity.
On-Site Customization
Offering customers the opportunity to customize products on-site is a trendy pop-up shop idea. This could mean monogramming, picking specific color schemes, or more. If your customers usually have to wait for personalization, providing this service same-day makes a great incentive for purchase.
Charity Tie-Ins
Integrating charitable giving into your pop-up shop is a great way to walk the walk with your company values. This could mean donating a percentage of the proceeds to a nonprofit or partnering with them to integrate their mission in other ways.
Behind-the-Scenes Looks
Pulling back the curtain and giving your customers a glimpse of how your products are made is the ultimate exclusive experience. If you sell handmade goods, your pop-up store could demonstrate the process of how your products are made.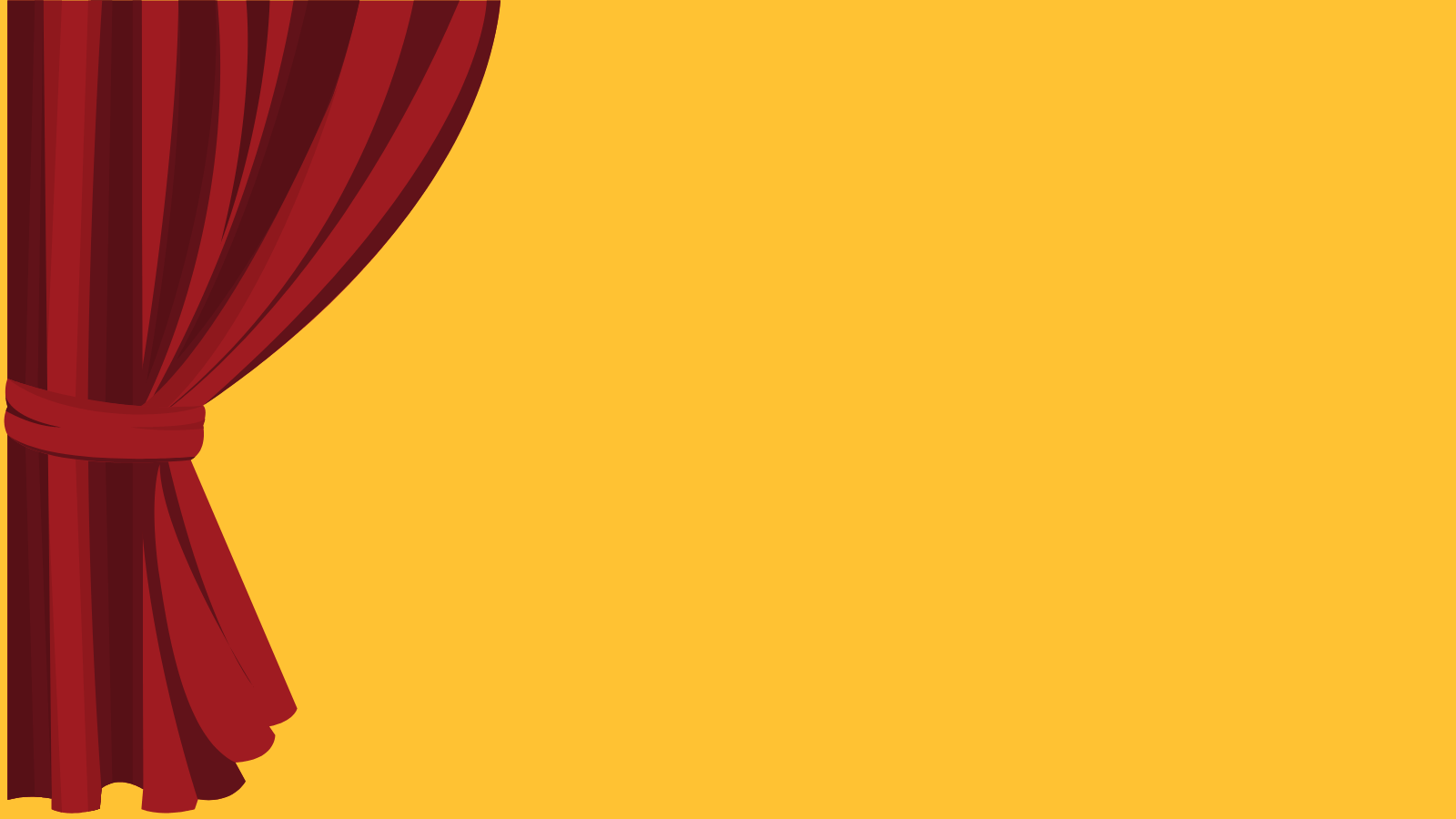 Tips To Succeed in the Small Business Pop-Up Market
Running a pop-up shop for the first time can be intimidating, but it's easy to set yourself up for success by following these tips:
Prioritize the decor
Advertise your shop
Create a sense of urgency
Research your location
Make the experience memorable
Offer a discount or free samples
Give away event merchandise
Prioritize the Decor
The way your shop looks is a crucial element of the pop-up experience. The decor and signage should be appealing to your target audience and lure people in to check it out. It's also important to showcase your products in the best possible light and make sure the space is clean, and tidy. With a standout stall, you can take customers on a journey through your offerings.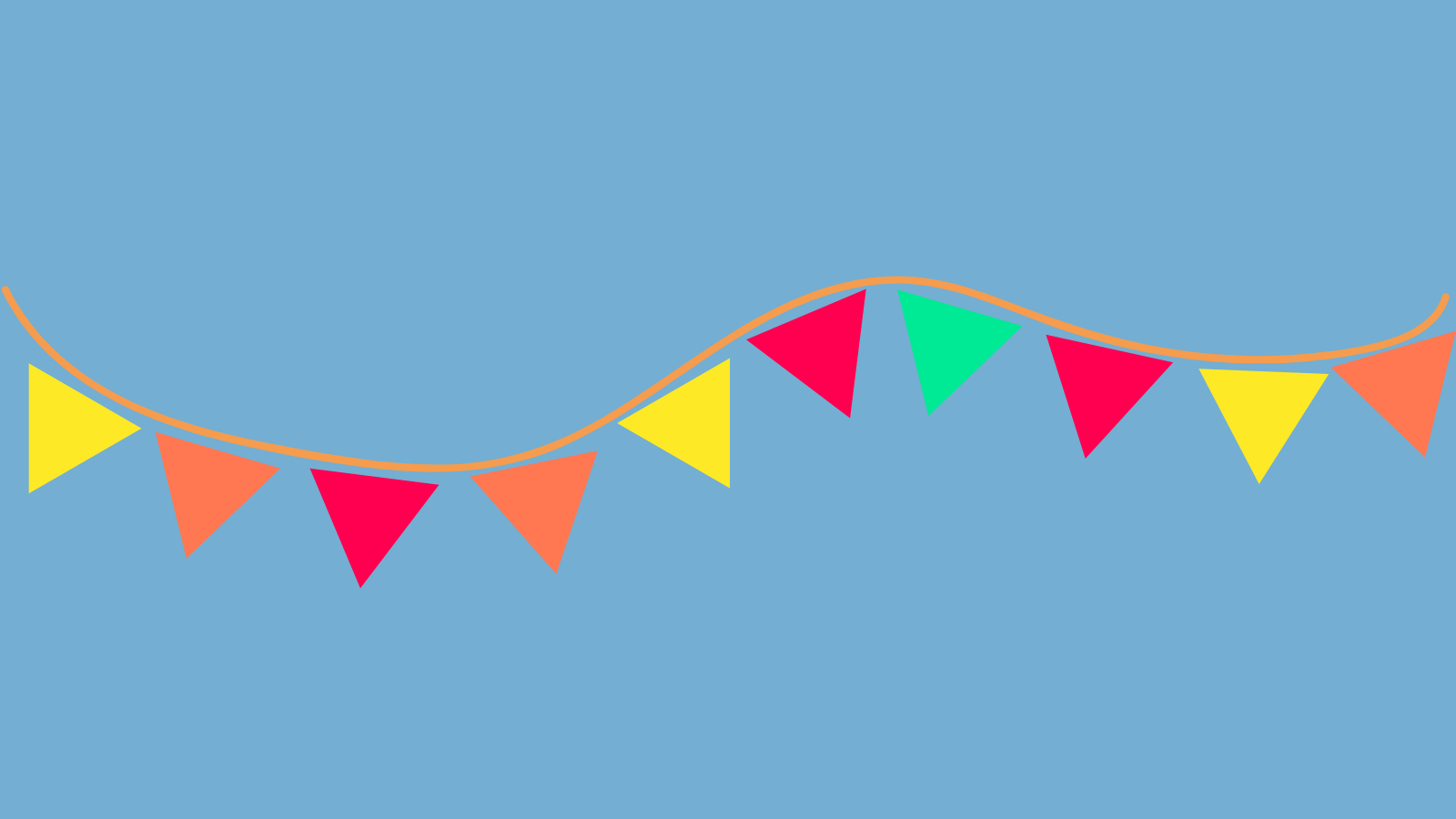 Advertise Your Shop
Pop-up shops may be part of a marketing strategy, but the event isn't going to market itself. To get people in the door, your audience will need to know where to find you in the first place. You don't need to do anything too complicated. Social media advertising, flyers, and signage can do the job at a low cost.
Create a Sense of Urgency
Pop-up shops are a great opportunity to harness the power of impulse buying. To do that, you need to create a sense of urgency. The event itself is for a limited time, but you can take this further by selling limited edition products, offering exclusive experiences, and through interactive elements that draw people in. In your marketing, emphasize that customers have to act fast to take advantage of what you have to offer for the event.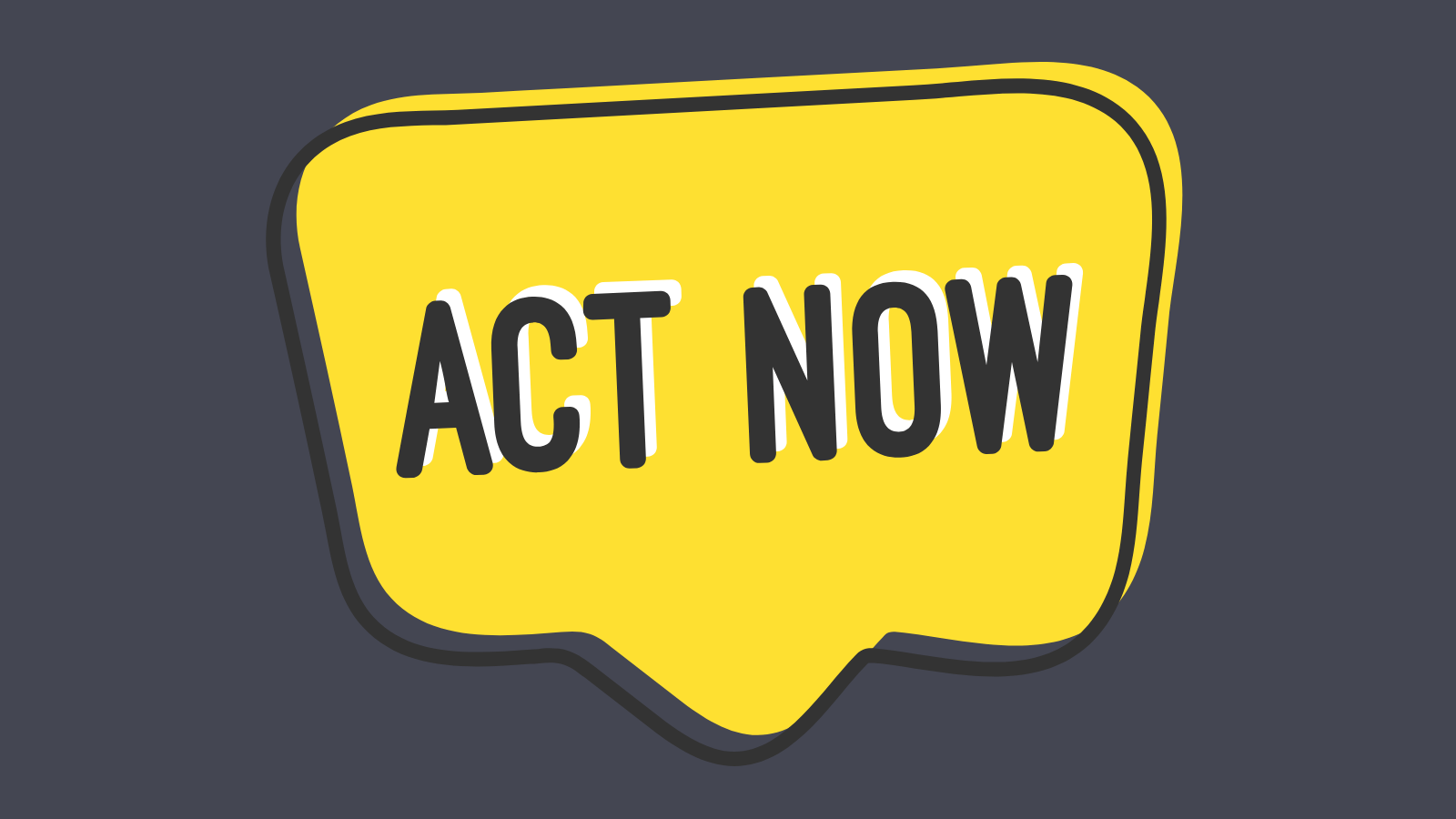 Research Your Location
For any business venture that relies on foot traffic, location is everything. You don't just want to attract a lot of people to your pop-up location, you want to attract people who are likely to purchase your products. Research areas with high footfall and places where your target audience spends time anyway.
Make the Experience Memorable
A pop-up shop isn't just about purchasing products. It's about the experience. Making it a memorable one will give your visitors good memories to associate with your company. You can do that with simple touches like
Eye-catching decor
Encouraging customers to take selfies and post on social media
Hosting competitions
Inviting special guests
And more!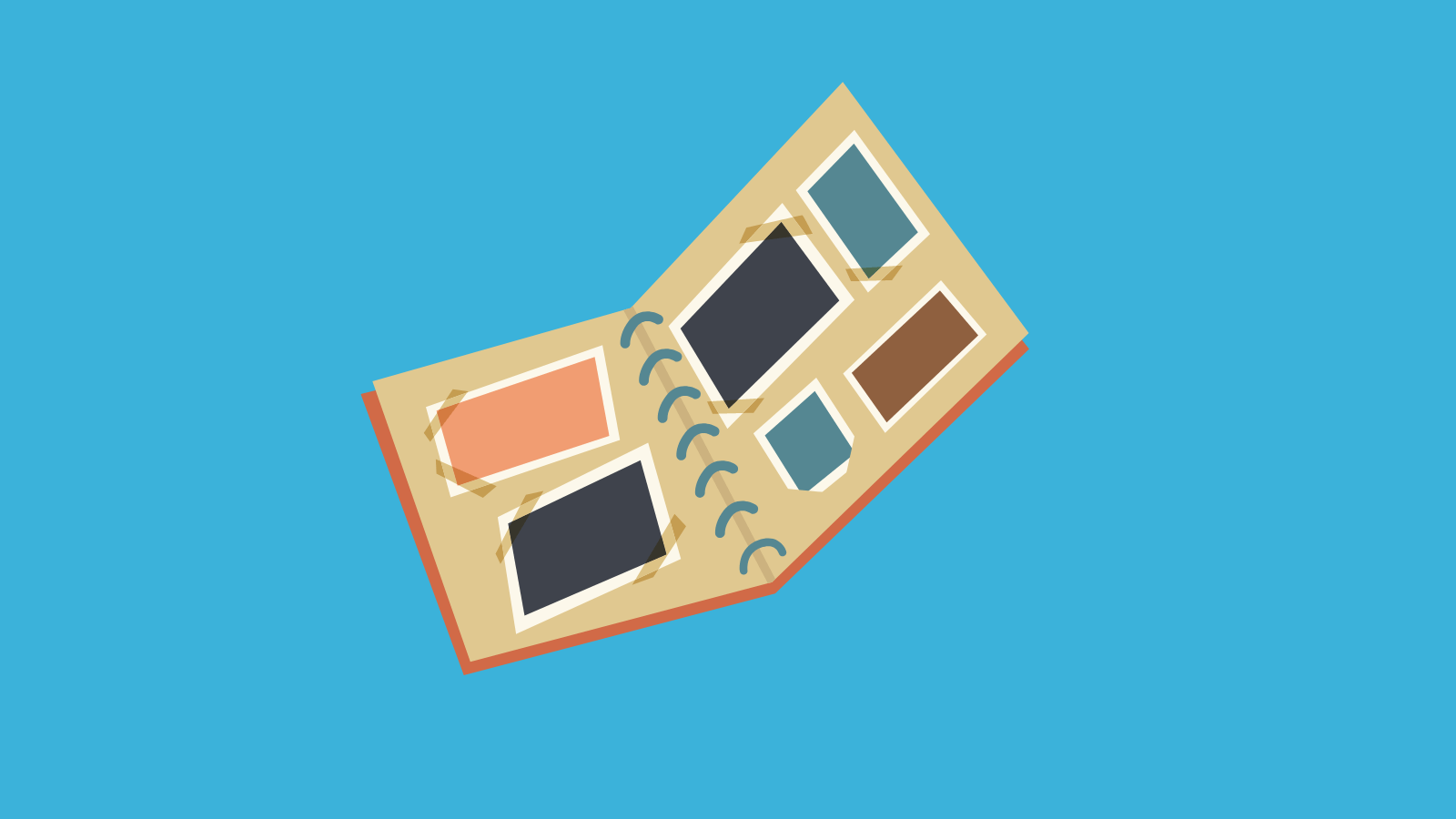 Offer a Discount or Free Samples
If you're selling the same products at your pop-up that you sell online or in-store, what's stopping your attendees from leaving the event without purchasing anything and telling themselves they'll buy something later? A discount exclusive to event attendees or offering free samples are both great ways to sweeten the deal and create a sense of urgency to buy something now.
Give Away Event Merchandise
Who doesn't like a free gift? Event-specific merchandise like tote bags or T-shirts give customers a souvenir for your pop-up and encourage them to do a little free advertising for your company whenever they wear them.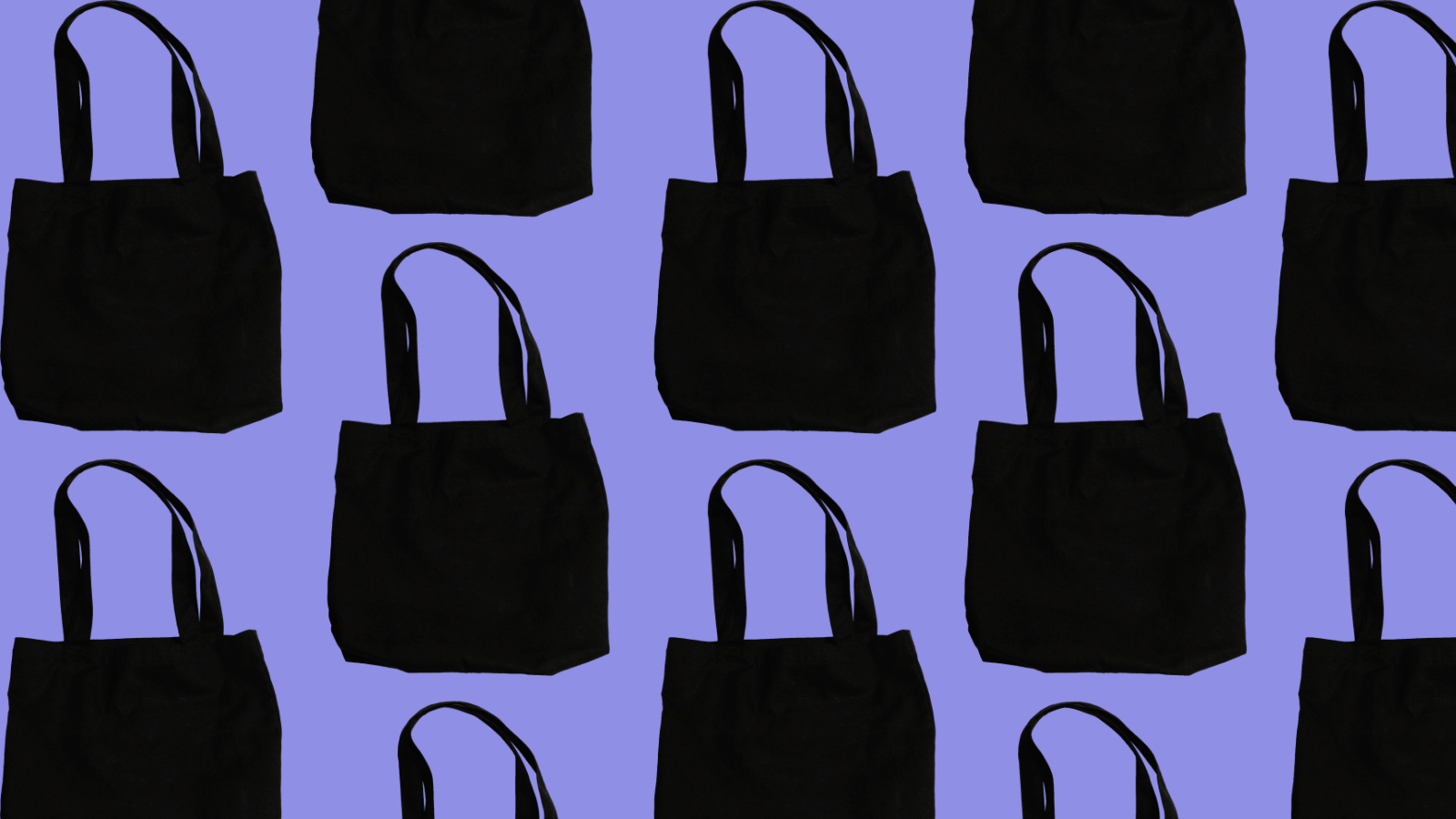 Essential Tools for a Successful Pop-Up Shop
The most successful pop-up shops operate without relying too heavily on hosts for payments, promoting the event, and logistics. Whether you have a permanent location already or are just trying one out, you can use these tools to set yourself up for pop-up shop success.
Mobile Payments
Accepting card payments makes it easy and convenient for customers to make purchases at your pop-up shop, but they require a little set-up. Square and other payment processors provide a suite of hardware and software to make accepting payments on the go a breeze. You can get a card reader to attach to your phone and manage sales through a point of sale system.
Online Store
Marketing your online store at your pop-up event lets visitors know that your business exists all the time, not just in this physical space. Giving out cards with your website printed on them, including it in signage and fliers, and dropping a link in social media posts that promote the event are all easy ways to do that.
Social Media Marketing
Promoting your pop-up appearance on social media doesn't just get the word out to your audience. It creates excitement for the event. This goes beyond straightforward promotional posts. Contests, limited-time savings, flash giveaways, and other incentives are all clever, effective ways to engage your audience and entice them to come to the event.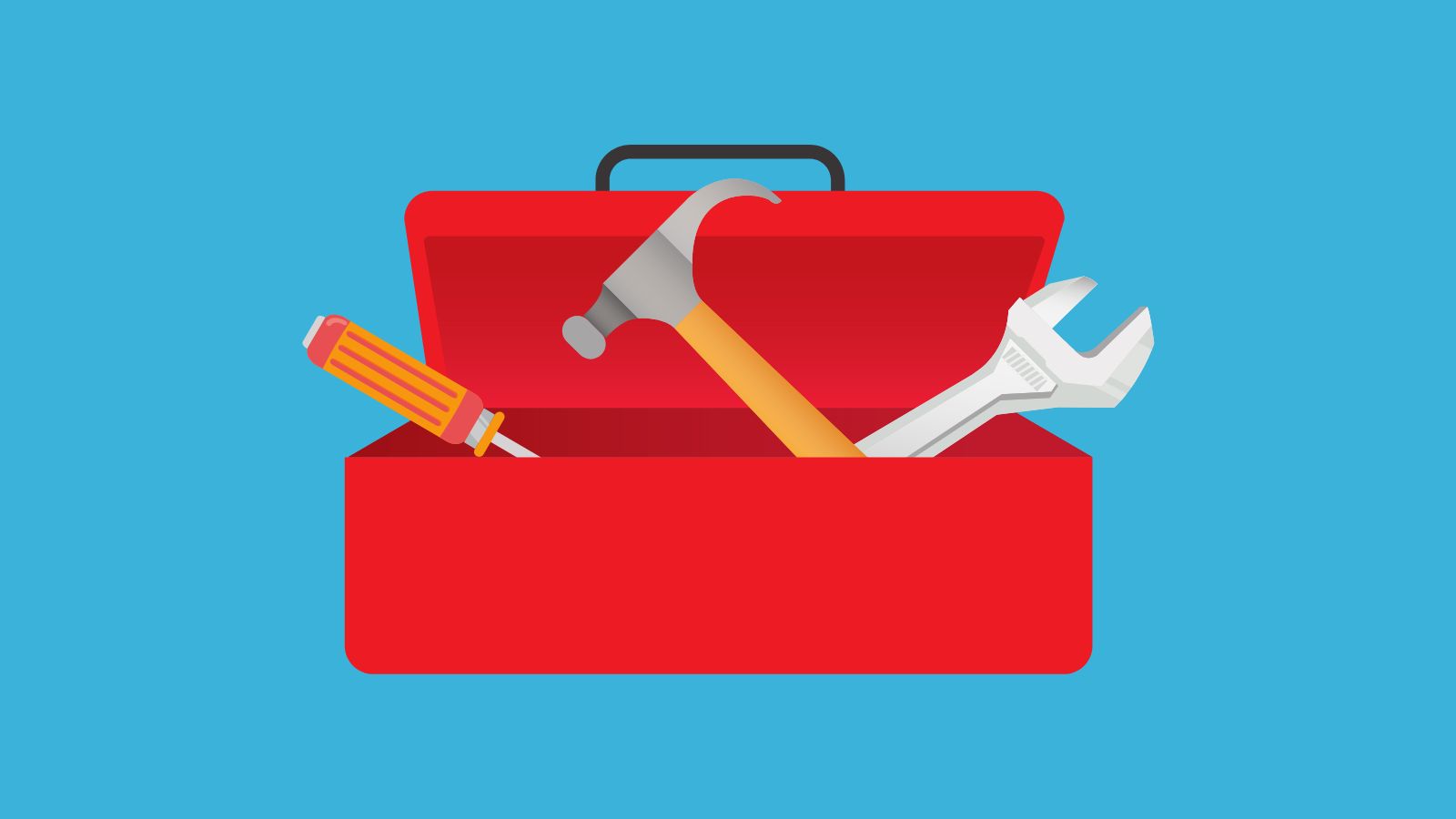 FAQs About Pop-Up Shops and Ideas
What does pop-up store mean?
A pop-up shop or pop-up store is an event when a retailer sells products in a temporary location. These shops often target high-traffic areas, such as mall concourses, shopping districts, city centers, and busy streets in business districts. Pop-up stores are a great fit for product launches, promoting brand awareness, and trying out physical retail before committing to a permanent location.
What are the benefits of a pop-up shop?
The benefits of launching a pop-up shop for small businesses include:
brand awareness
product testing
in-person exposure for online brands
media buzz
low-cost startup costs
How Do I Make My Pop-up Shop Stand Out?
There is often a lot of competition near pop-up shops. That's why standing out is vital. You can make your pop-up store turn heads with:
Color and decor
Branded signage
Themes
Eye-catching displays
Free samples
Merchandise giveaways
Photo booths
Other social media-friendly features
What Can I Sell at a Pop-Up?
You can sell just about anything at a pop-up. They're not exclusive to one industry or type of product. However, they're especially popular for:
Clothing
Cosmetics and skin care products
Candles
Gifts
Food and drinks
Handmade goods
However, before you start selling be sure to check the terms of rental agreements to make sure you'll be allowed to sell the specific products you offer. The venue may have additional requirements or permits for some products. For example, selling alcohol will require a license.
What Permits Do I Need for a Pop-up Shop?
The permits and licenses you'll need to set up a pop-up shop will depend on the location, the type of shop, and the products you plan to sell. Research your local pop-up shop permits and contact your relevant local authorities for the information that applies to you and your business.
How Much Does it Cost to Run a Pop-Up Shop?
The costs associated with running a pop-up shop depend on several factors including:
Cost of the venue
Contract commitments
Structure of the shop
Equipment and technology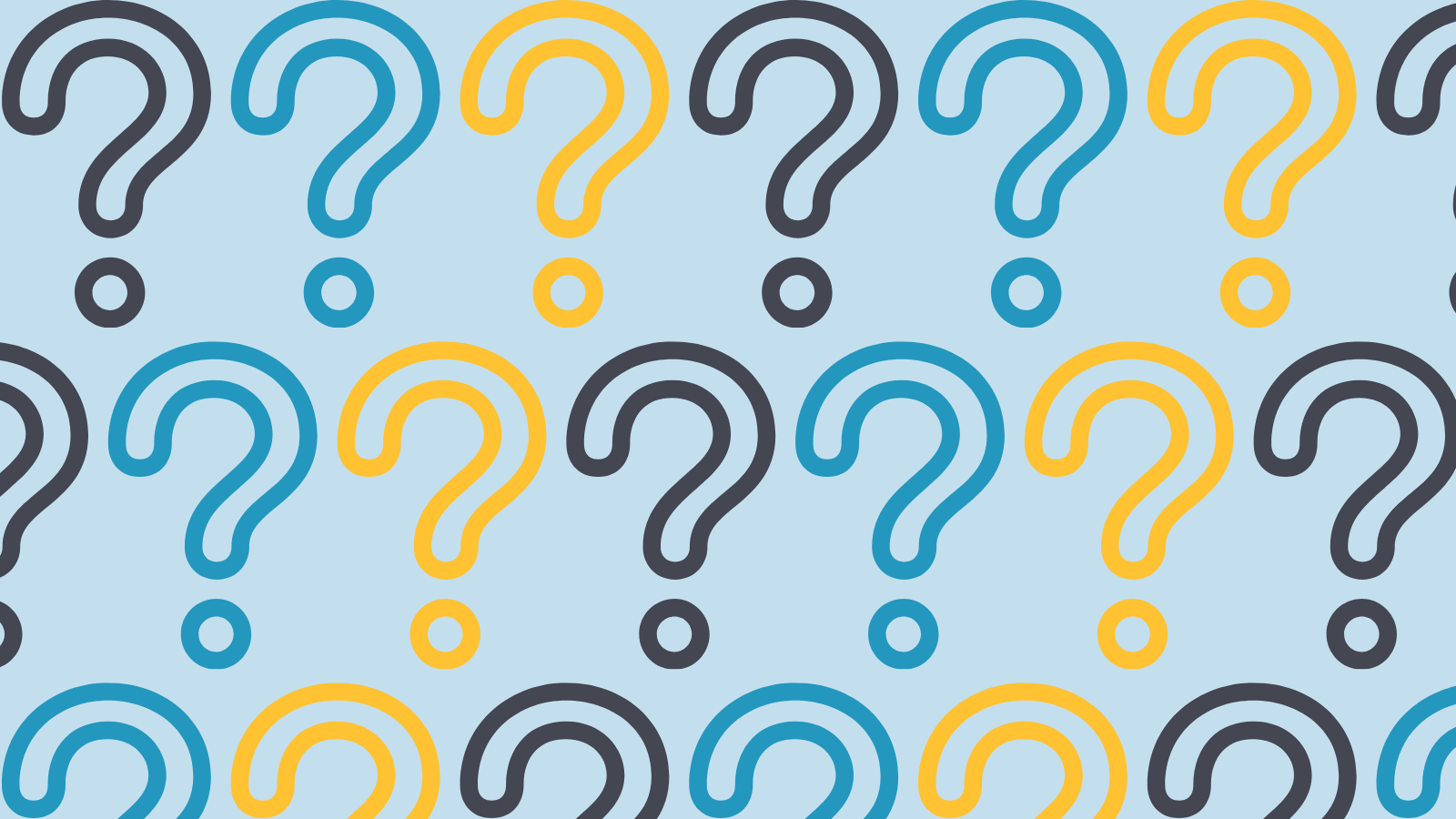 How Sav Can Help
Here at Sav, we're all about helping entrepreneurs succeed online and offline by extension. Our user-friendly website builder with affordable plans for every budget will make creating and promoting your pop-up shop easy. Start building today!