With over 1 billion worldwide monthly users, Instagram is one of the most popular social platforms. It's about as popular as TikTok. If you have a visual-focused business, Instagram is the social media platform where you'll find a captive audience. To start your Instagram marketing strategy, create posts and build an audience.
Post to the Grid
First, let's start with what most people think of when they think of posting on Instagram: grid posts.
Open the Instagram App
Since Instagram originated as a mobile app-only experience, a desktop site exists but they don't let you create new posts from your computer. So, the first step for posting on Instagram is to get on your mobile device, open the app, and log in if necessary.
Tap the + at the top of your screen
You can find the + sign in the top right corner. From there, a menu will appear with the following options:
Post: One or more photos that will appear on other users' Instagram feeds
Story: A temporary post that will appear at the top of the feed and disappear after 24 hours
Reel: A short video
Live: A real-time livestream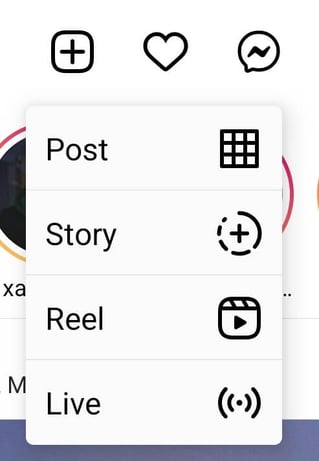 Choose a photo or video from your library or shoot one in the app
The app will show you the recent photos in your gallery by default. You can either choose one of those, or tap the camera icon to take a new photo.
Post multiple images on Instagram
If you would like to post multiple photos in a carousel post, tap the icon to the left of the camera. Then, select up to ten photos in the order you'd like them displayed in. Here are some pictures of my cat as an example: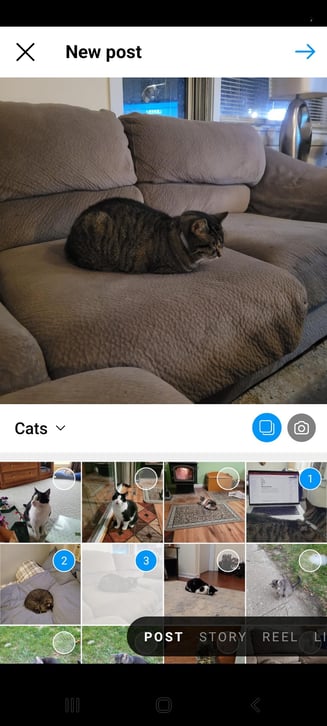 Crop the image
Pinch the screen in and out to crop the image.
Pick a filter
Instagram has twenty four filters, each with a different effect. Some are in color, others are black and white. Some soften the colors, others sharpen them. Here are some of the most popular filters over a picture I took at Starved Rock State Park:
Clarendon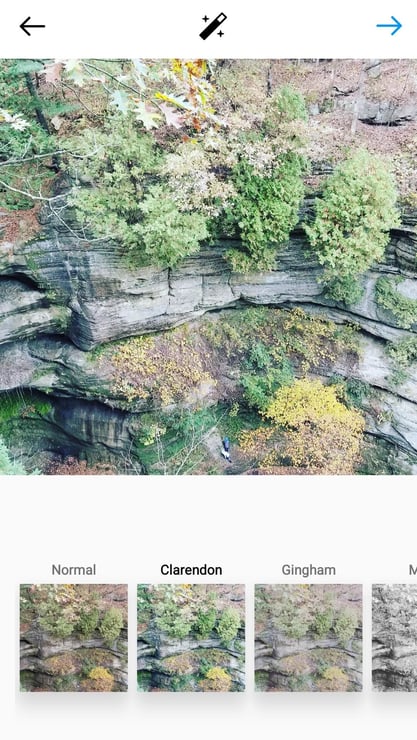 Gingham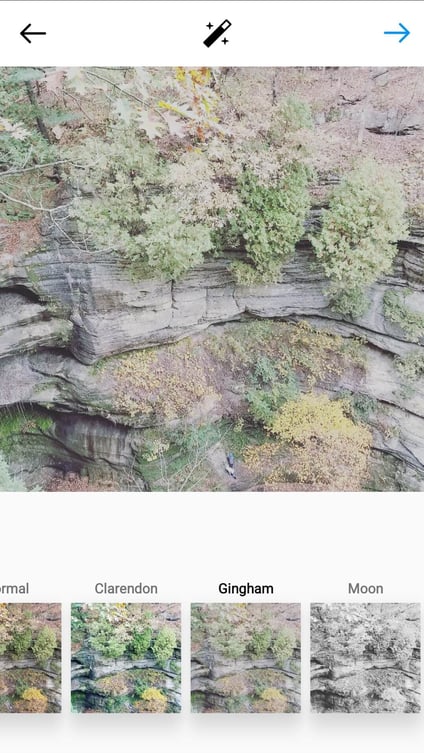 Juno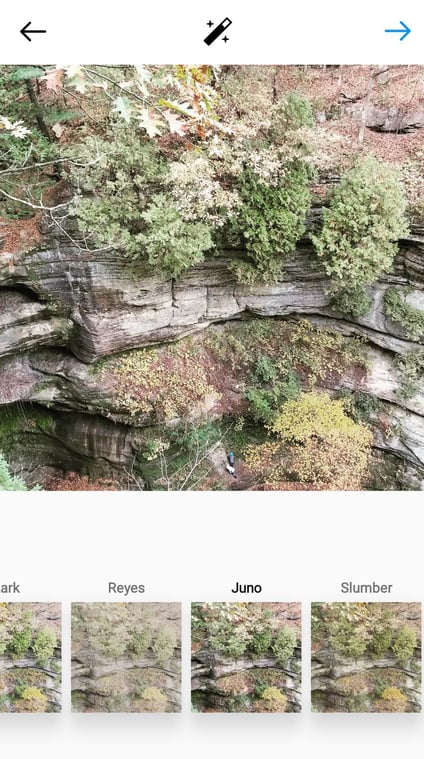 Mayfair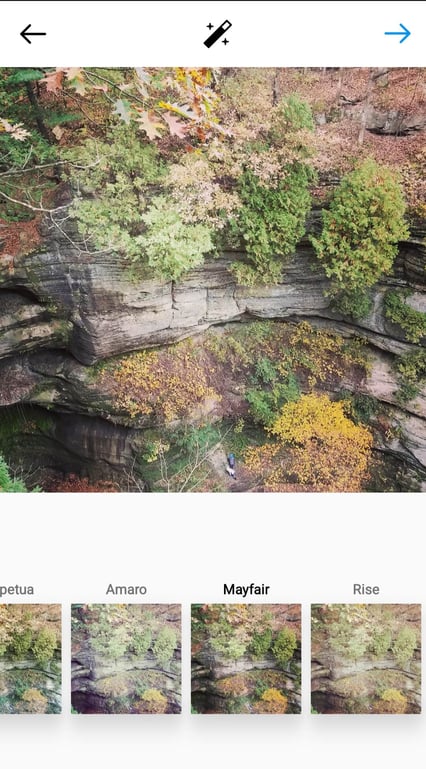 Reyes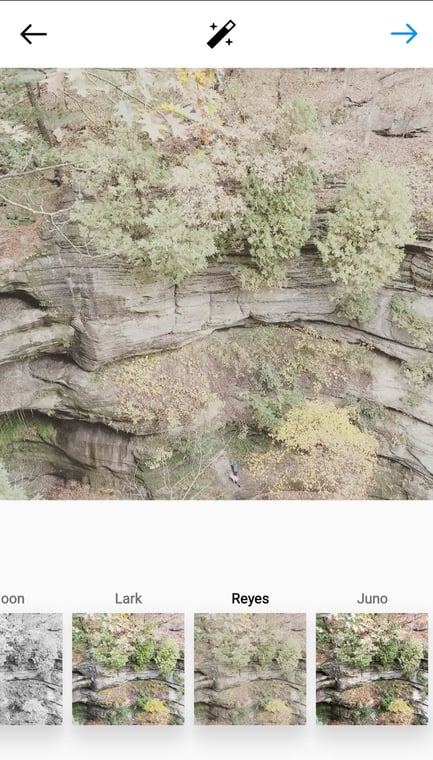 Sierra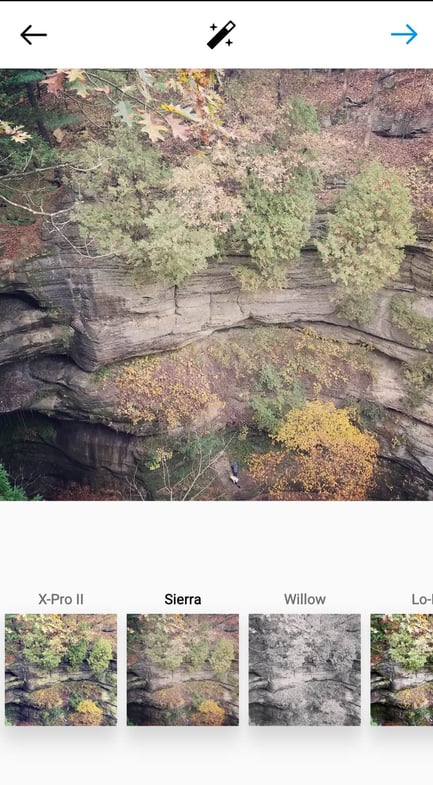 Valencia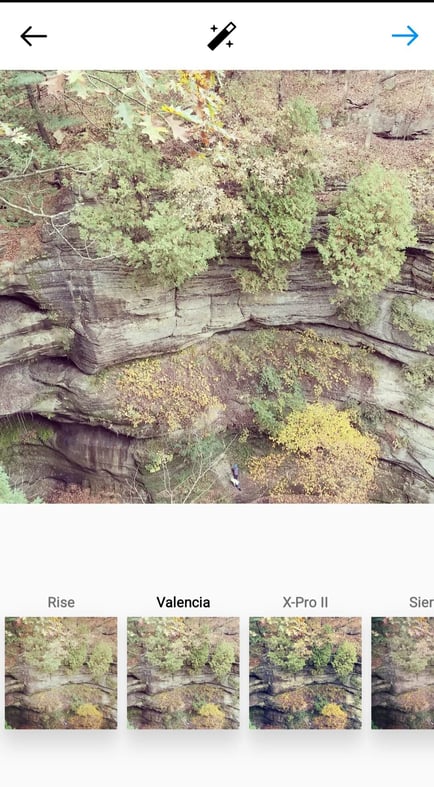 Edit Your Photo
The edit button includes a series of features and effects to add after you upload photos. Here are examples using a picture I took at Osterman Beach in Chicago:
Adjust
Tilt the image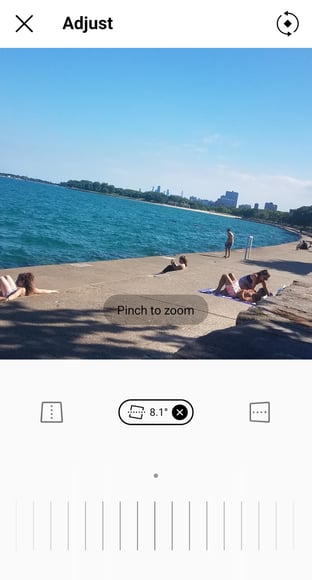 Brightness
Make the image brighter or darker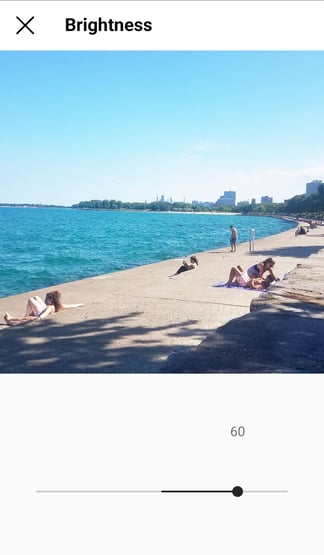 Contrast
Adjust the contrast between the colors of your image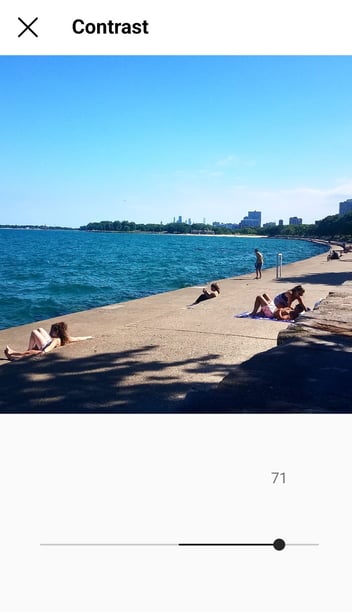 Structure
Creates an "HD" effect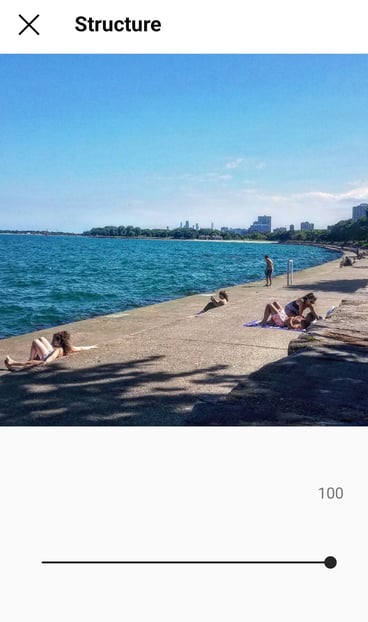 Warmth
Make the color tones warmer or cooler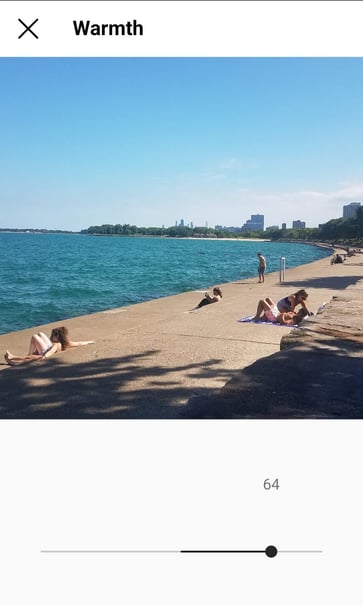 Saturation
Adjust the color saturation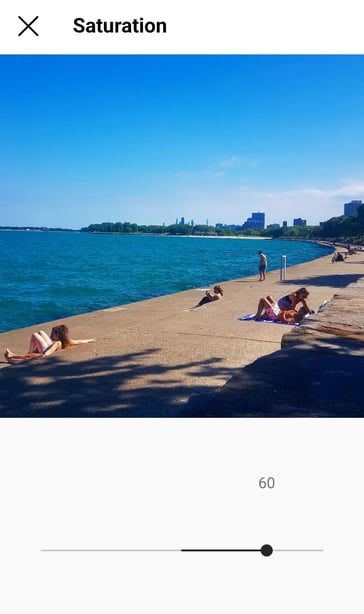 Color
Choose from a variety of color overlay options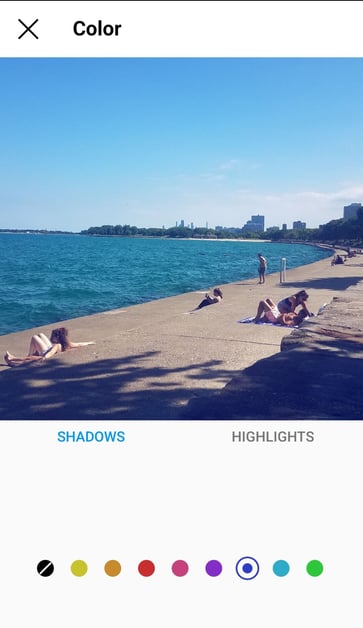 Fade
Soften the intensity of the photo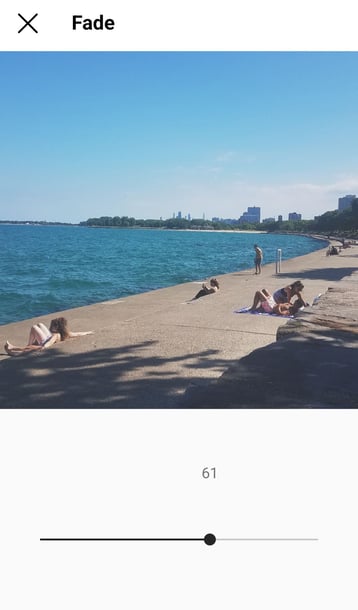 Highlights
Darken and lighten the highlights of the photo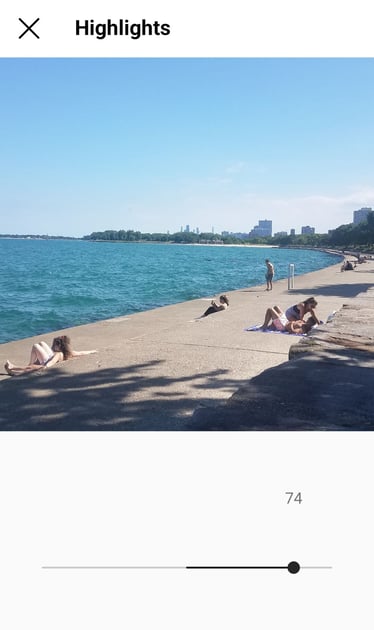 Shadows
Darken and lighten the shadows of the photo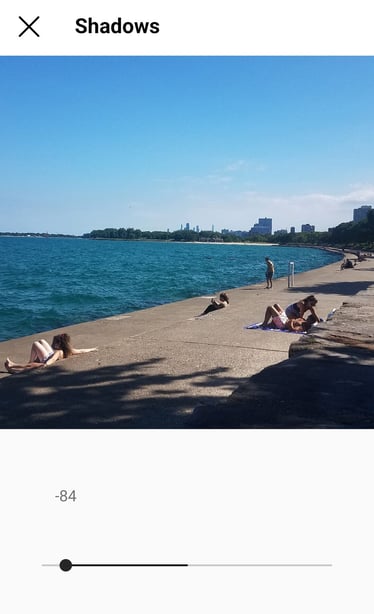 Vignette
Darkens the corners of the photo for a circle effect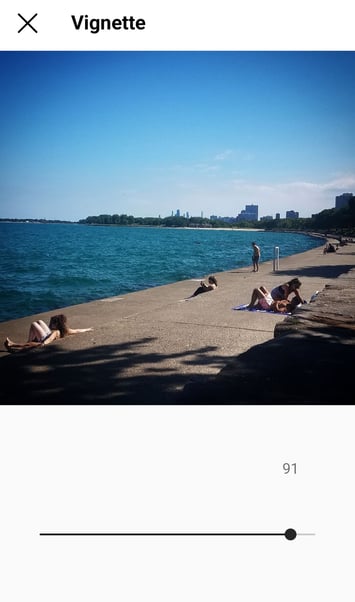 Tilt Shift
Blurs the edges of the photo to draw attention to the center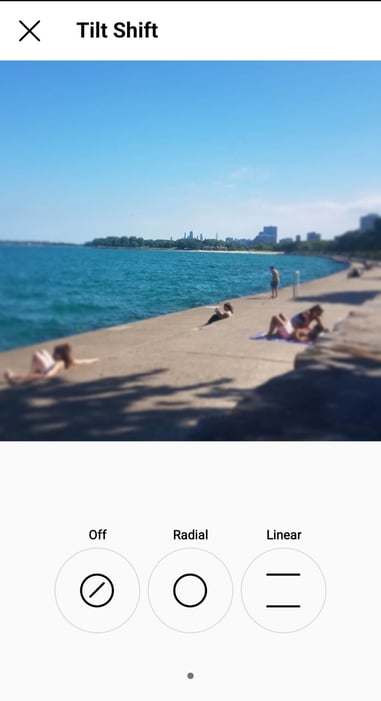 Sharpen
Sharpens certain details of the photo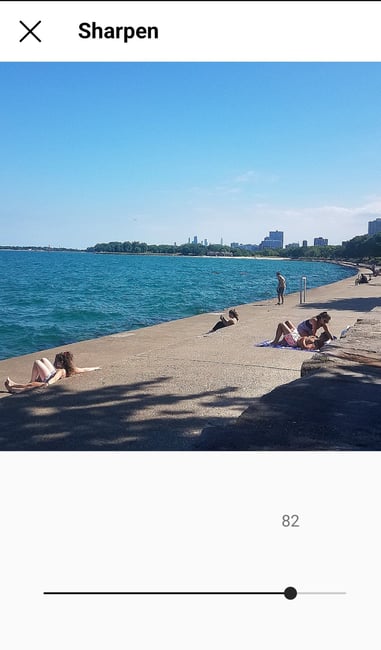 Type your caption
A caption can optimize your post in Instagram's search function, so it's always better to write something than nothing. Keep it short, relevant to the content, and pleasant.
Use hashtags for post optimization
Hashtags are the SEO of social media. They've fallen out of fashion on Twitter, but they are more relevant on Instagram. Instagram users search for posts by hashtags and follow topics. The algorithm uses them to place them in users' for you pages. Using them can get eyes who are interested in the subject matter on your posts even if they're not following you. Just keep it relevant and don't go overboard.
Tag friends
If someone else is in your photo and you want them (and their followers) to see it, tag them. Tap the "tag people" button and select people to tag.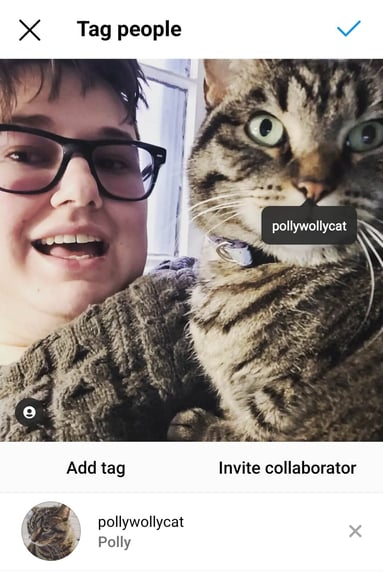 Add your location
If you're on vacation or at an event, you can add the location to your post without saying it in your caption. Tap "add location" and type the location. When you publish the post, the location will appear between your name and the block of content.
Have fun with emojis
Emojis can add a little fun to your captions, but don't use them just for the sake of using them. The emojis you use should
Be relevant to the content
Not distract from what the users are reading
Be sparing in quantity
Share on other platforms
Grow your Instagram following by sharing your posts on other social media platforms. Connect your other accounts with Instagram then toggle them on to share.
Here's an example of a post that's ready to share: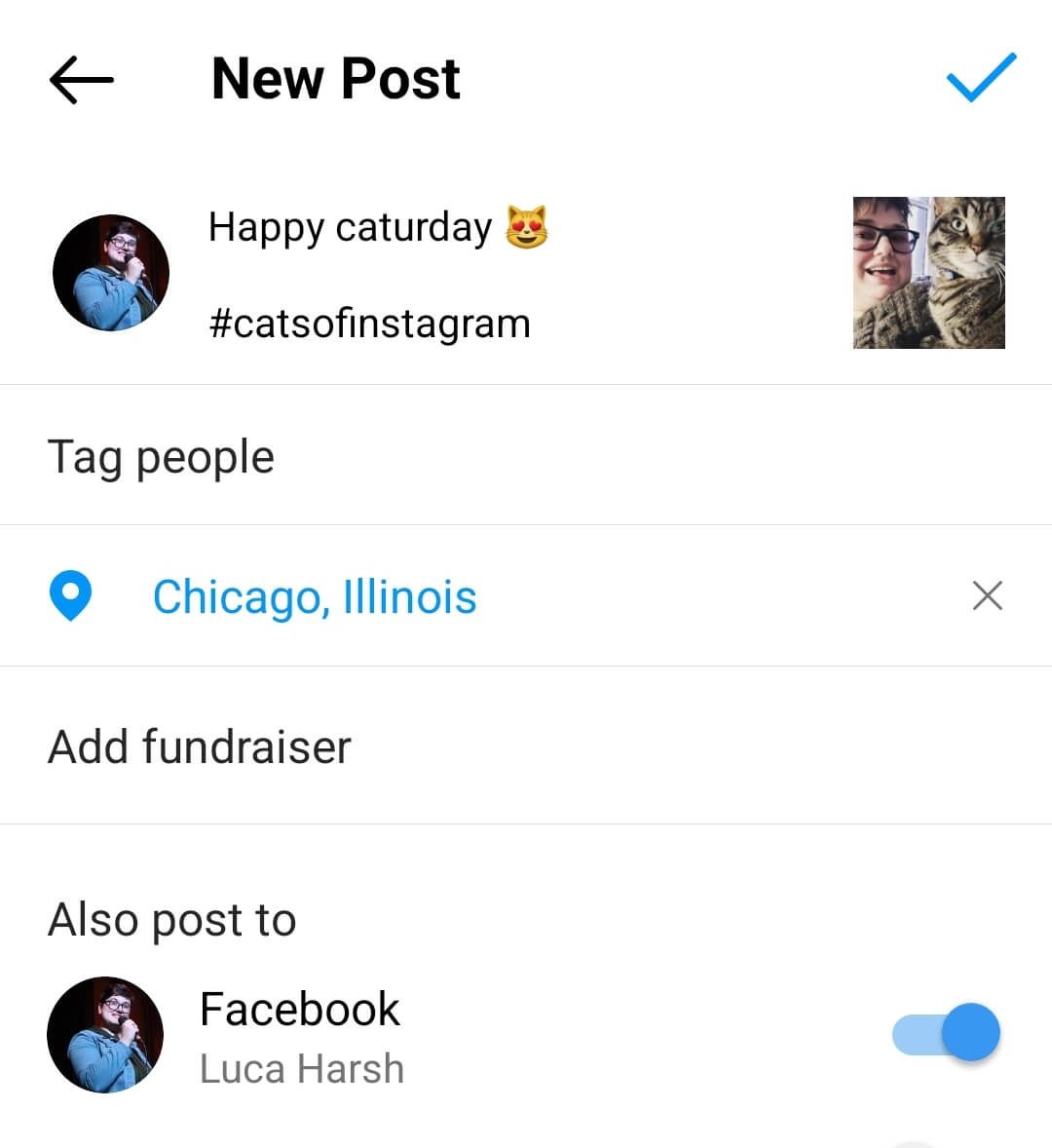 Click The Blue Checkmark
Hooray! You've posted Instagram content!
Edit the post
If you need to edit an Instagram post after it's published, click the three dots next to your name, tap edit, then make the changes.
Post to Instagram Stories
Instagram stories are temporary posts that appear at the top of the feed and disappear after twenty four hours. They're great for increasing brand awareness and engagements. They also have options to get a little more creative than grid posts.
Tap the + Sign
This time select "story."
Choose Photos or Take a new one
Instagram will offer the most recent photos on your phone. You can either select one or click the camera button to take a new one.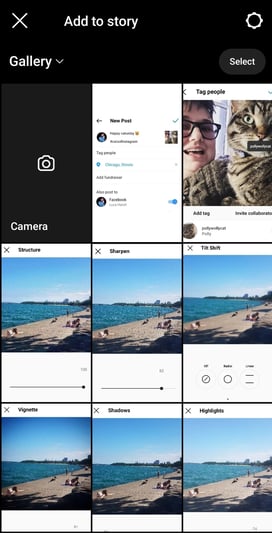 Choose Your Audience
Stories can either be visible to everyone, or to close friends only. Close friends stories will appear only to users you've added to a list with a green circle around them.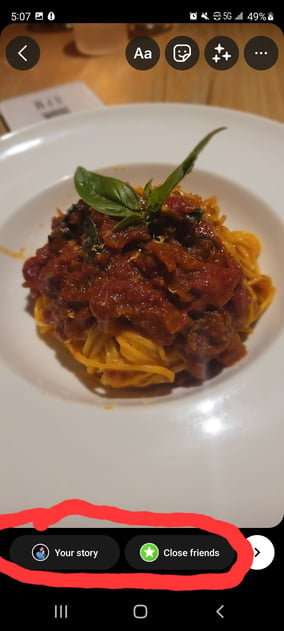 Add Text and Stickers
Here are a few things you can do with Instagram stories: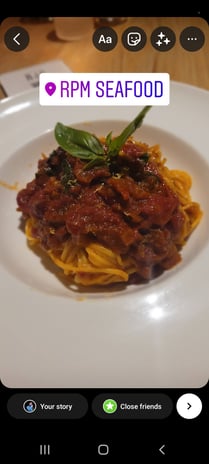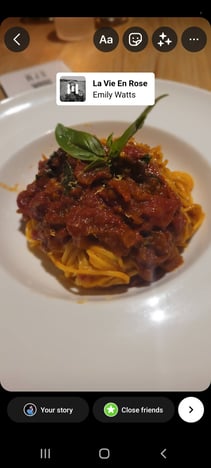 Share Your Story
Instagram Stories: Camera Modes
Normal, Hands Free, and Live mode
These are the basic camera modes. Normal mode is for taking regular photos and videos. Hands Free mode is great for longer videos. Live mode is for recording live streams and interacting with your followers in real time.
Layout mode
Layout mode is for creating collages or using multiple photos in the same frame.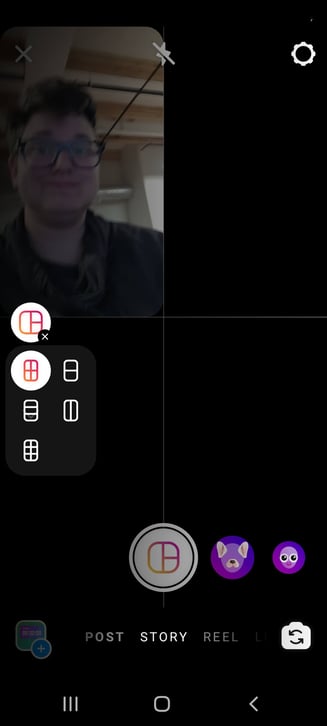 Create mode
In Create mode, you can make a story without a photo. This could be text and/or any of the sticker options available in normal mode.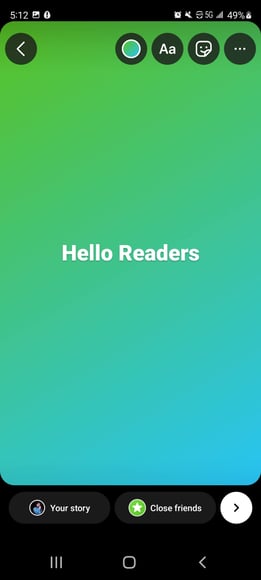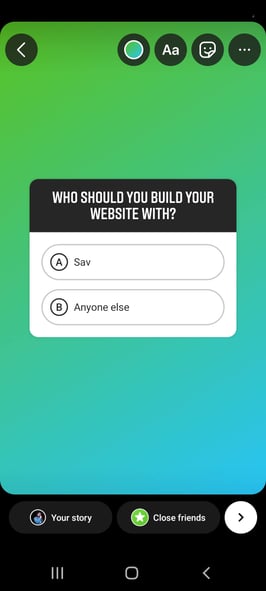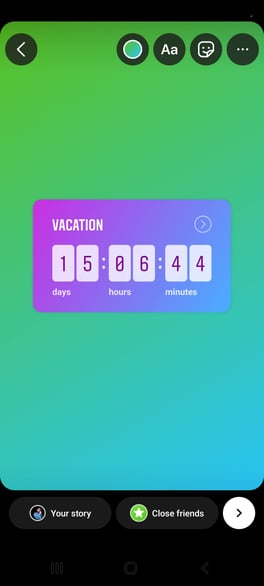 Boomerang
A quick video on a loop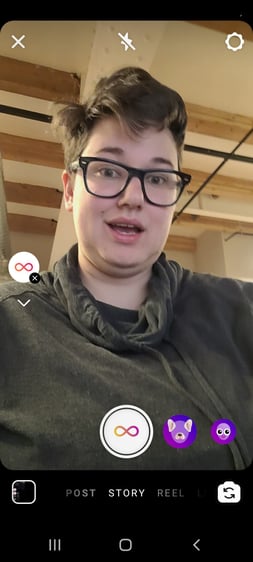 Schedule Instagram Posts
Many brands and influencers plan their posts in advance and create a wider strategy using a social media calendar. There are several third party apps you can use to schedule posts on Instagram and other social media profiles. Some popular options include:
When Should You Post on Instagram?
If you publish a fire post and nobody's online to see it, did it really happen? Here are the general best times to post on Instagram according to Hootsuite:
Best times: Tuesday 11 a.m.–2 p.m., Monday through Friday 11 a.m.
Best day: Tuesday
Worst day: Sunday
However, these may vary depending on your target audience, especially if you have an international following. Here are a few other things to keep in mind to find your own sweet spot:
When you published your top performing posts
When your audience is most active online
When your competitors are posting
Your audience's time zone
Continually monitor these factors and adjust accordingly to improve your post performance over time.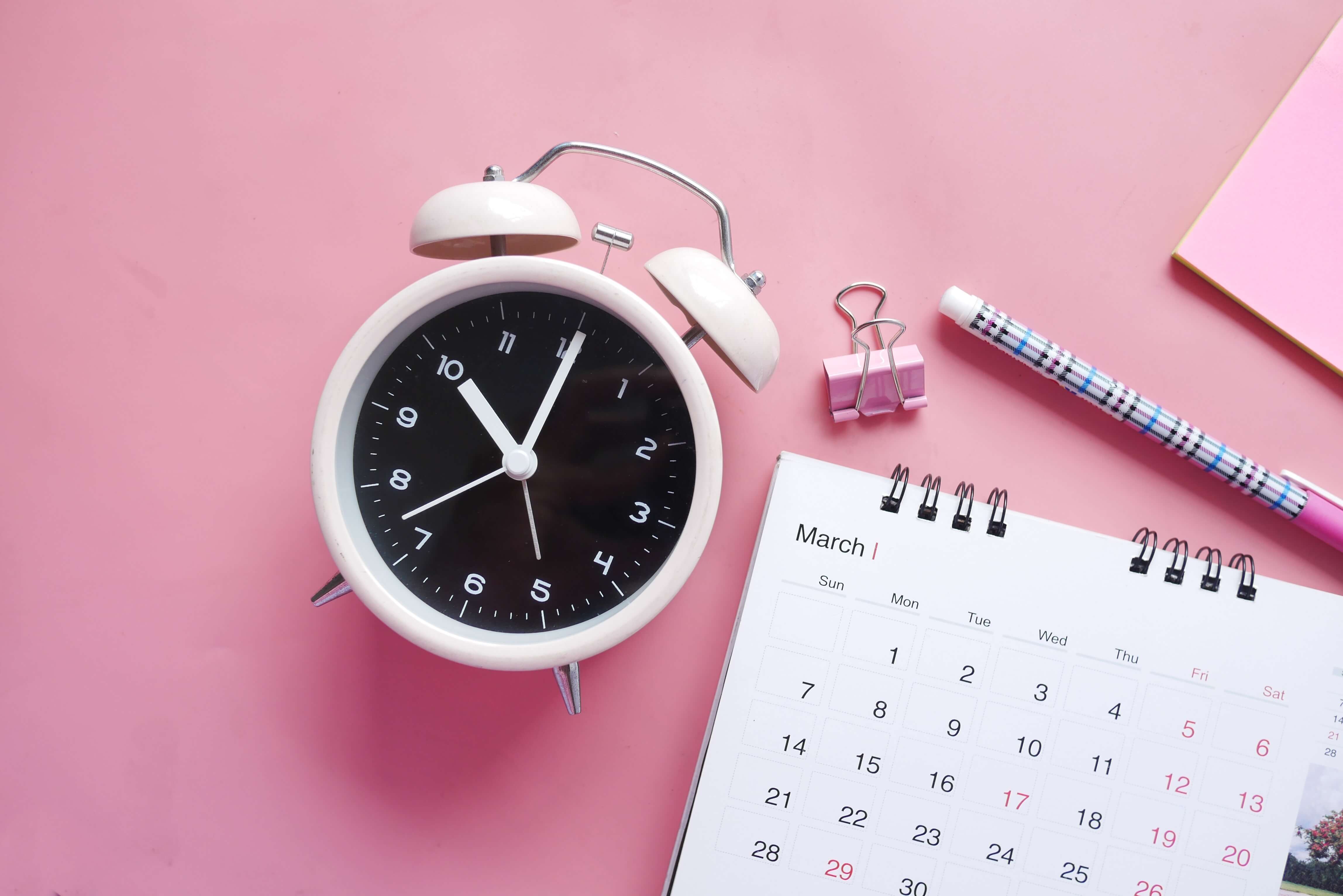 How Often Should You Post on Instagram
The Instagram algorithm prioritizes frequent posters, but going overboard can come off as spammy and turn off followers. Hootsuite recommends posting on the feed 3-7 times per week, no more than once per day, and posting stories twice a day.
Access Instagram Insights
Signing up for an Instagram business account gives you access to the Instagram Insights tool that regular Instagram accounts don't get. There, you can see the sources of traffic, demographics of your audience, your followers' most active times, engagement over time, and other social media metrics beyond likes and follows.
To access Instagram Insights, tap the bar graph icon in the top right corner when you're on the homepage.
How Sav Can Help
A beautiful, professional website is just the beginning of succeeding online as a business creator. Social media marketing and your business website go together more than you may think. That's why our websites have an Instagram feed feature, social icons, and social share widgets for all plans. With Advanced and Unlimited plans, you can sell products on Facebook and Instagram.

What are you waiting for? Start succeeding today!