Whether you've been in the game of buying and selling domains for a while or you're just getting your feet wet, you've probably come across the term "domain broker." Domain brokers play an important role in the domain industry and can help their clients with a variety of services. Read on and we'll walk you through what domain brokers do, when to hire one, how much they cost, how to tell if one is any good, and which domain brokerages are the best in the game.
What is a Domain Broker?
A domain name broker is a neutral third party who can help the buyer and seller of a premium domain name get the best deal. They can also reach out to owners of domains that aren't listed for sale on public marketplaces and handle the logistics of complicated sales. Most importantly, they look out for their clients' best interests in a domain industry that can be tough for newcomers to navigate.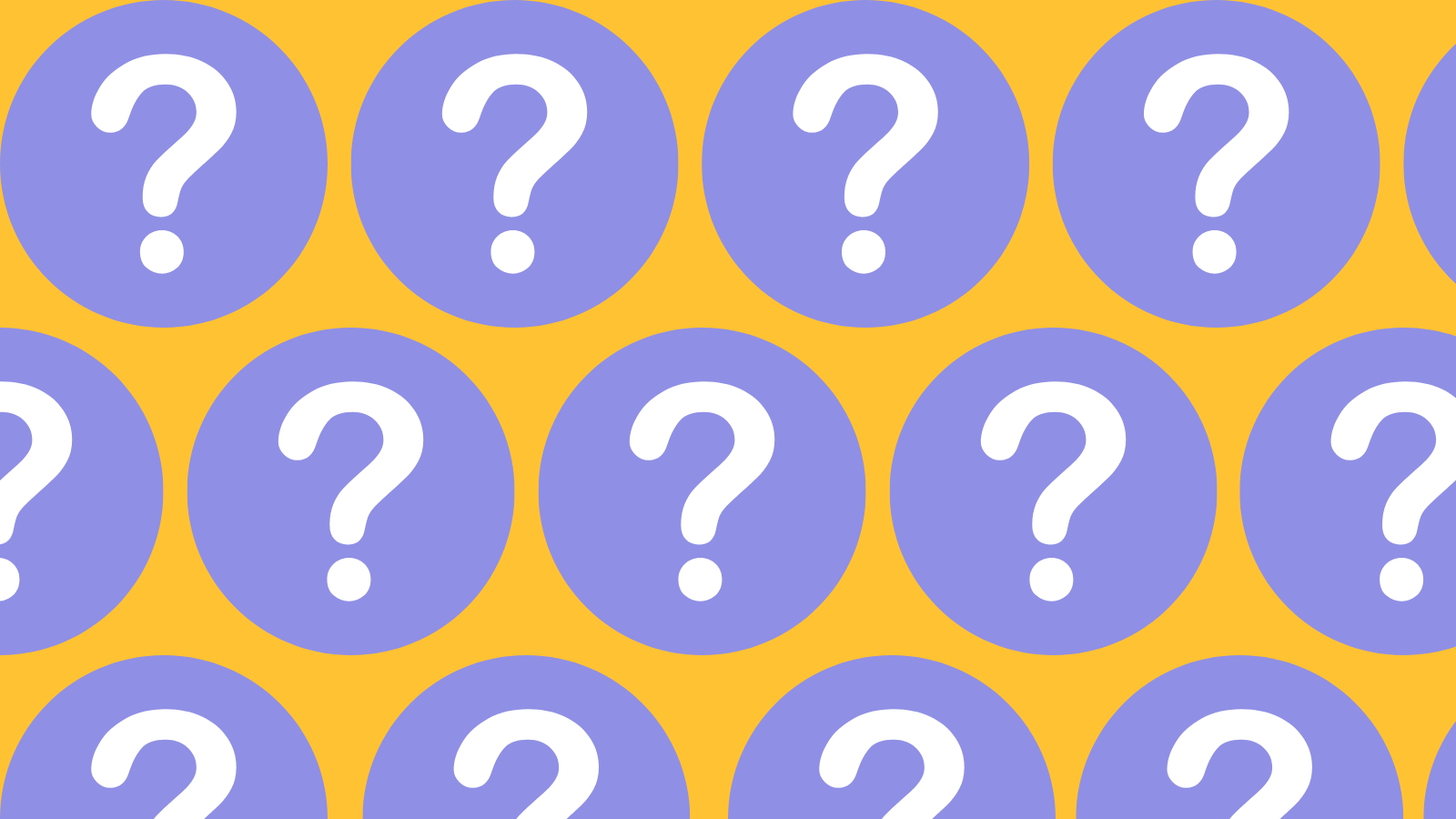 When to Seek Out a Domain Broker Service
Domain brokers' services have a wide scope. When is it a good idea to invest in one? Here are a few things they can do for you:
Locate a domain owner
Negotiate the price of a domain
Find the best buyer for the domain
Facilitate a smooth transaction
Appraise a domain name
Locating a Domain Owner
Let's say you have the perfect domain name in mind, it's already taken, and the WHOIS directory has been no help in finding the owner. Alternatively, you had a domain name, it expired, you want it back, and you can't find the person who bought it. In both of these cases, a domain broker can help you locate the owner of the domain and make an offer.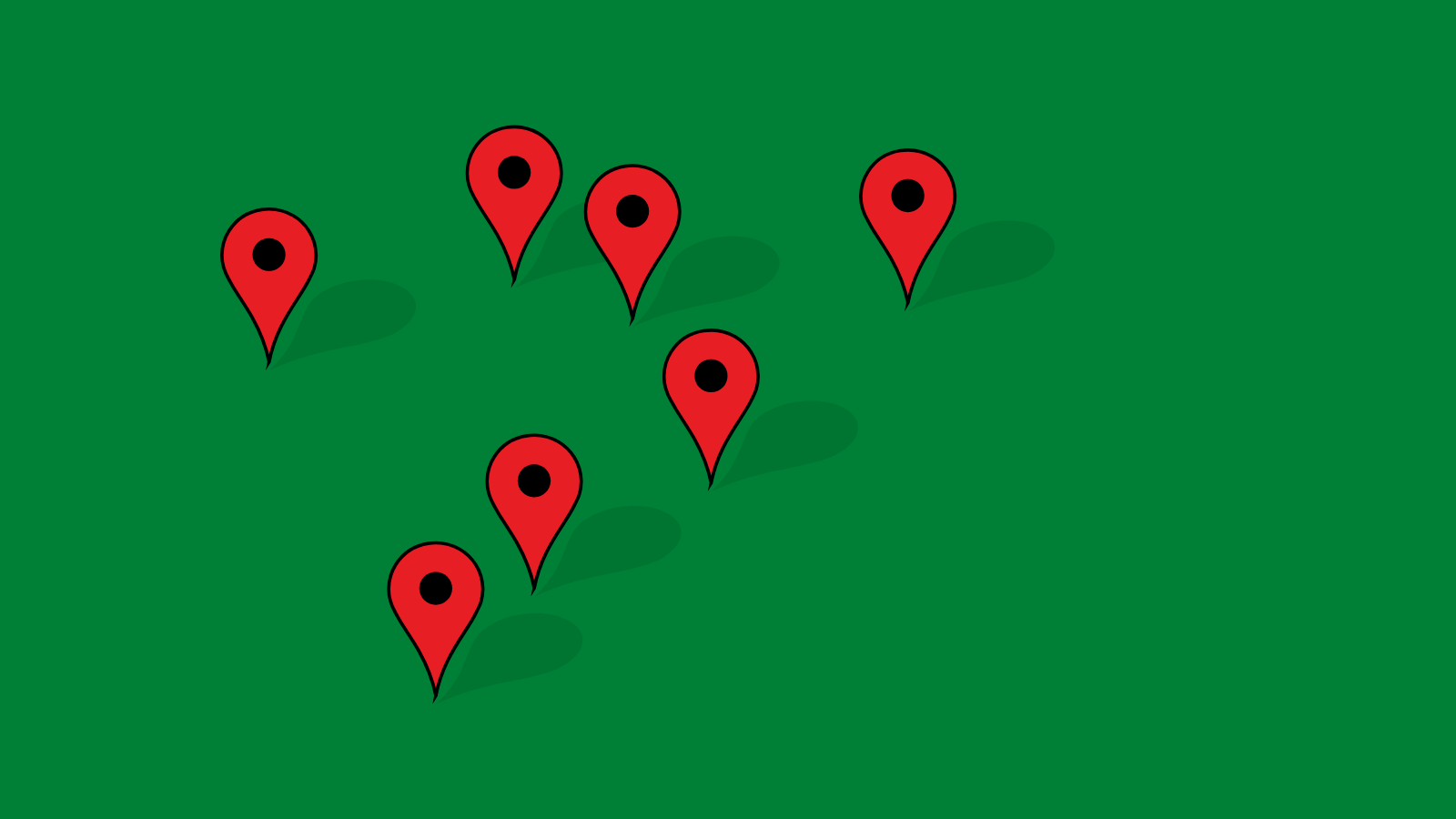 Negotiating the Price of a Domain
You can also hire a domain broker to negotiate the price of a domain that's listed for sale. Keep in mind that you will also have to pay the broker, so this is only worth it for major transactions.
Finding the Best Buyer for Your Domain
If you're selling a high value domain and want to get the best price and find a reputable buyer, a domain broker can help you by contacting buyers in their contacts.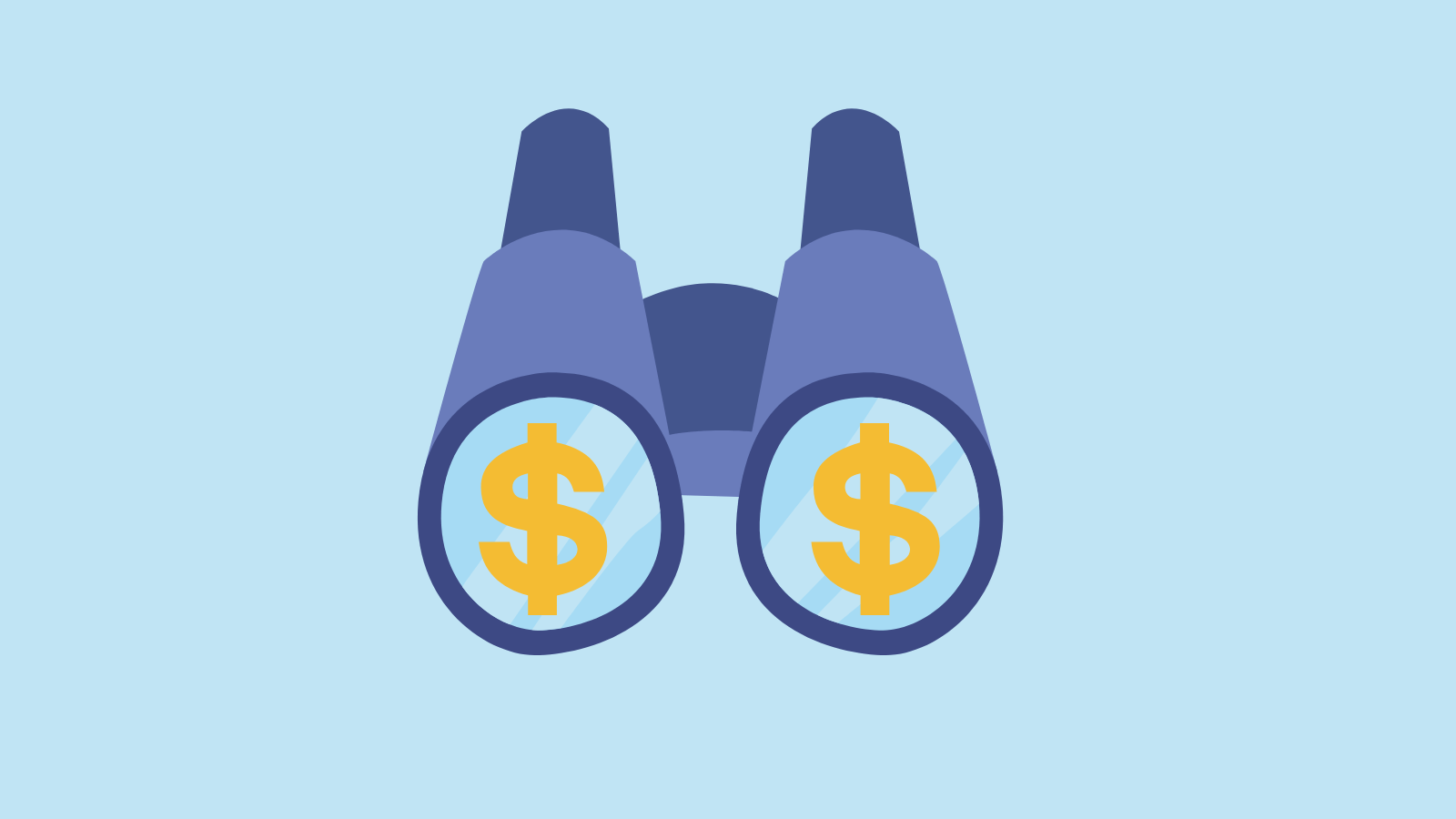 Facilitating a Smooth Transaction
If you're diving into private domain sales without a lot of prior knowledge, the logistics can be intimidating. A domain broker can help you out every step of the way. From the contract to the payment to transferring the ownership of the domain.
Appraising a Domain Name
Many domain brokers also offer domain appraisal services. Domain appraisals tell you the approximate value of a domain name. If your domain isn't high value enough to justify the cost of paying for an appraisal, there are other ways to estimate the value of your domain.

Benefits of Working with a Domain Broker
Working with a domain name broker has many benefits whether you're a domain name seller or a domain name buyer, including:
Anonymity
Neutrality
Getting the best price
A network to tap into
Assistance with the logistics
Anonymity
Using a domain broker for your private sales of high-value domains can protect your anonymity in a way that using marketplaces can't. Sure, you can use WHOIS privacy, but there are ways eager people who want your domain can get around it. If you don't want a bunch of startups and small businesses emailing you about a domain you own, selling it via a private sale with a broker is the way to go.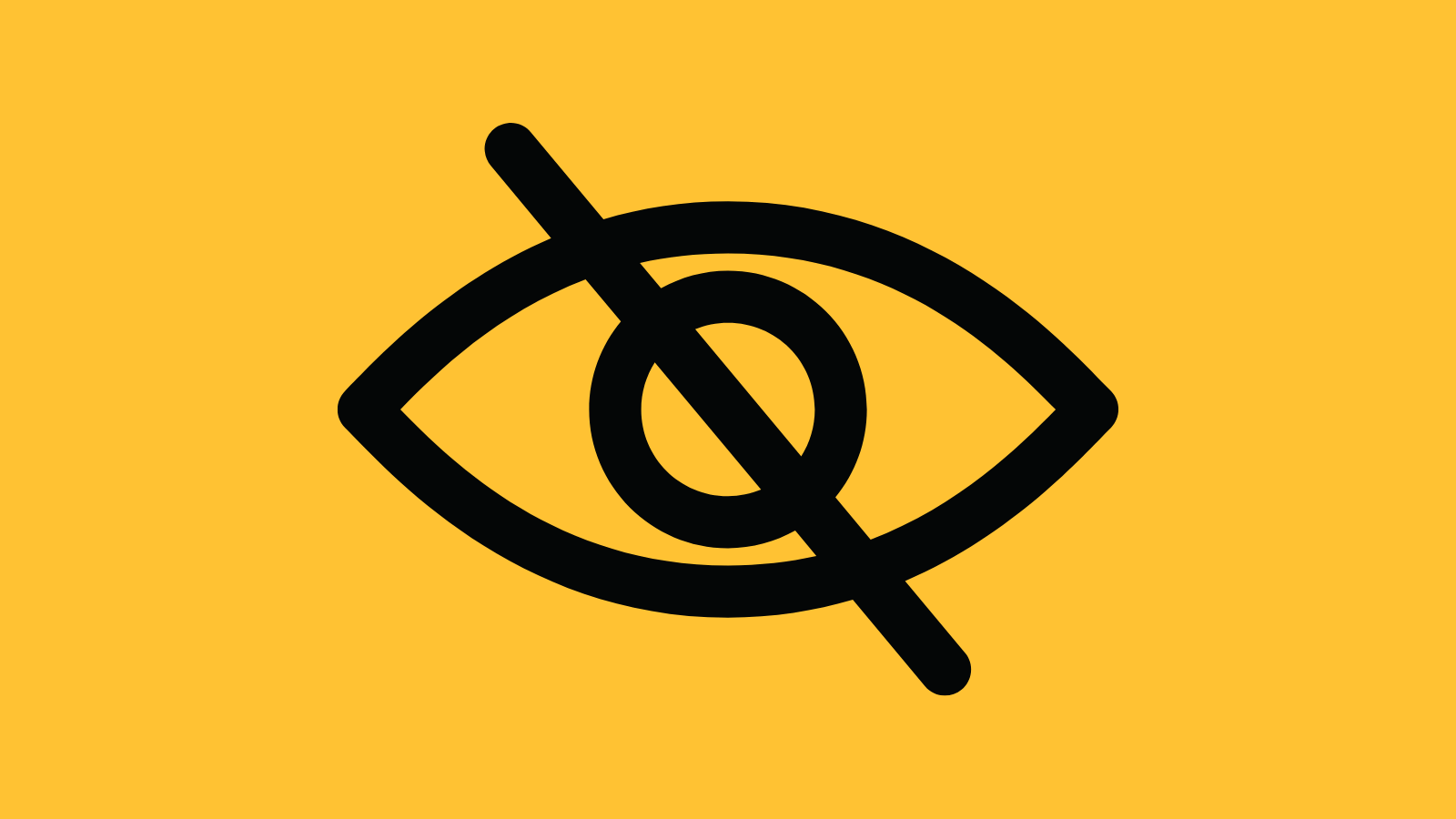 Neutrality
Domain name transactions can get emotionally charged. Especially when there's a lot of money involved. After all, these are often the names of people's businesses or other online projects. They're attached to that name. A domain broker is a neutral third party who doesn't have any emotional investment in the domain name. This allows them to focus on getting the best deal for both parties without the negotiations getting ugly.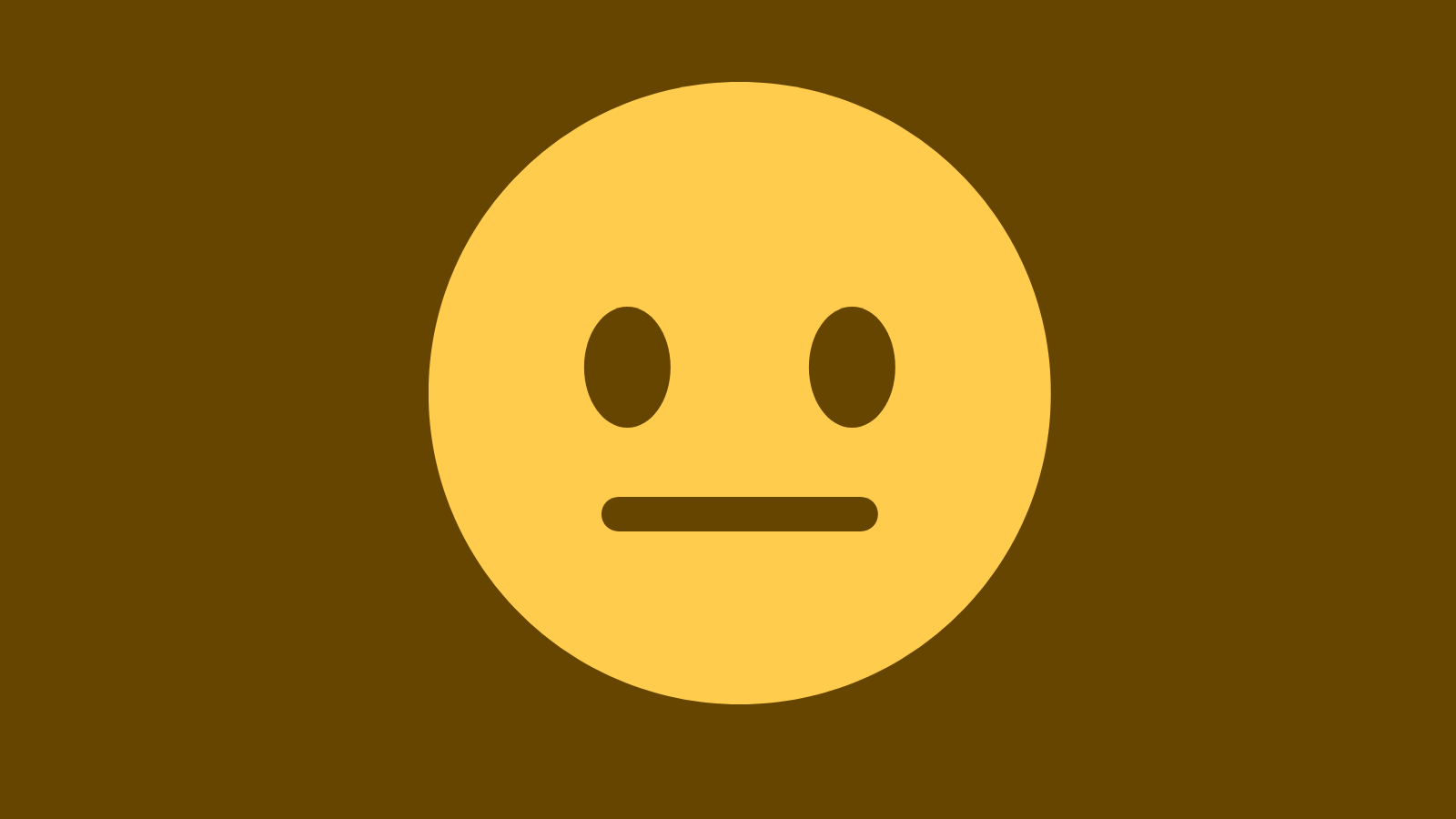 Getting The Best Price
Domain brokers are experts on domain name market values and negotiating a fair price. People who buy and sell domains are coming from a variety of knowledge levels. If you aren't a seasoned domainer or don't have strong negotiation skills, a domain broker can help you make sure you're not getting taken advantage of.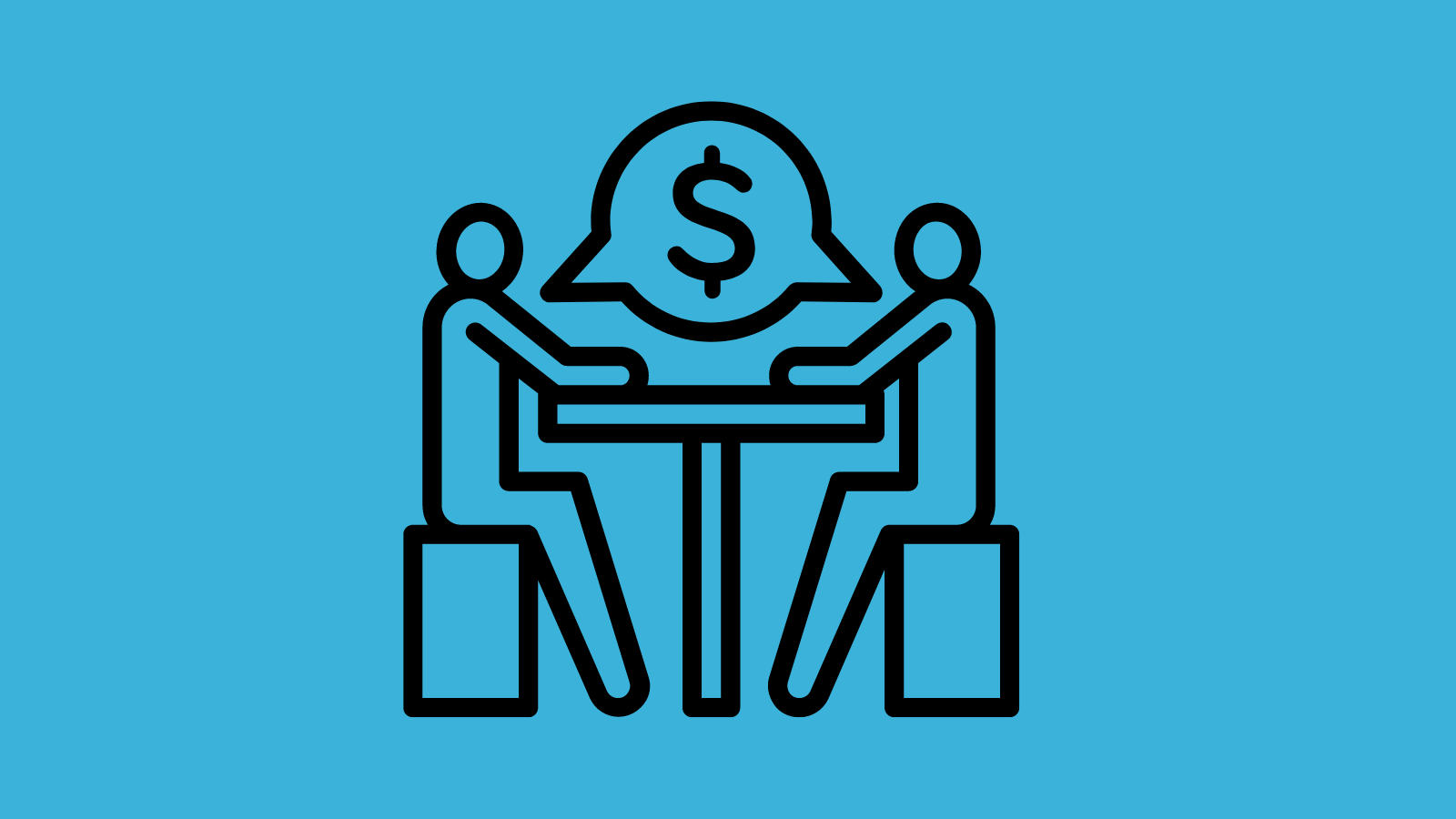 A Network to Tap Into
Most reputable domain brokers have long-standing relationships within the domain industry. That means a network of reputable buyers and sellers that you probably wouldn't have found on your own.
A good domain broker with a proven track record could tap into hundred if not thousands of available domain names on the aftermarket and help you navigate it along the way.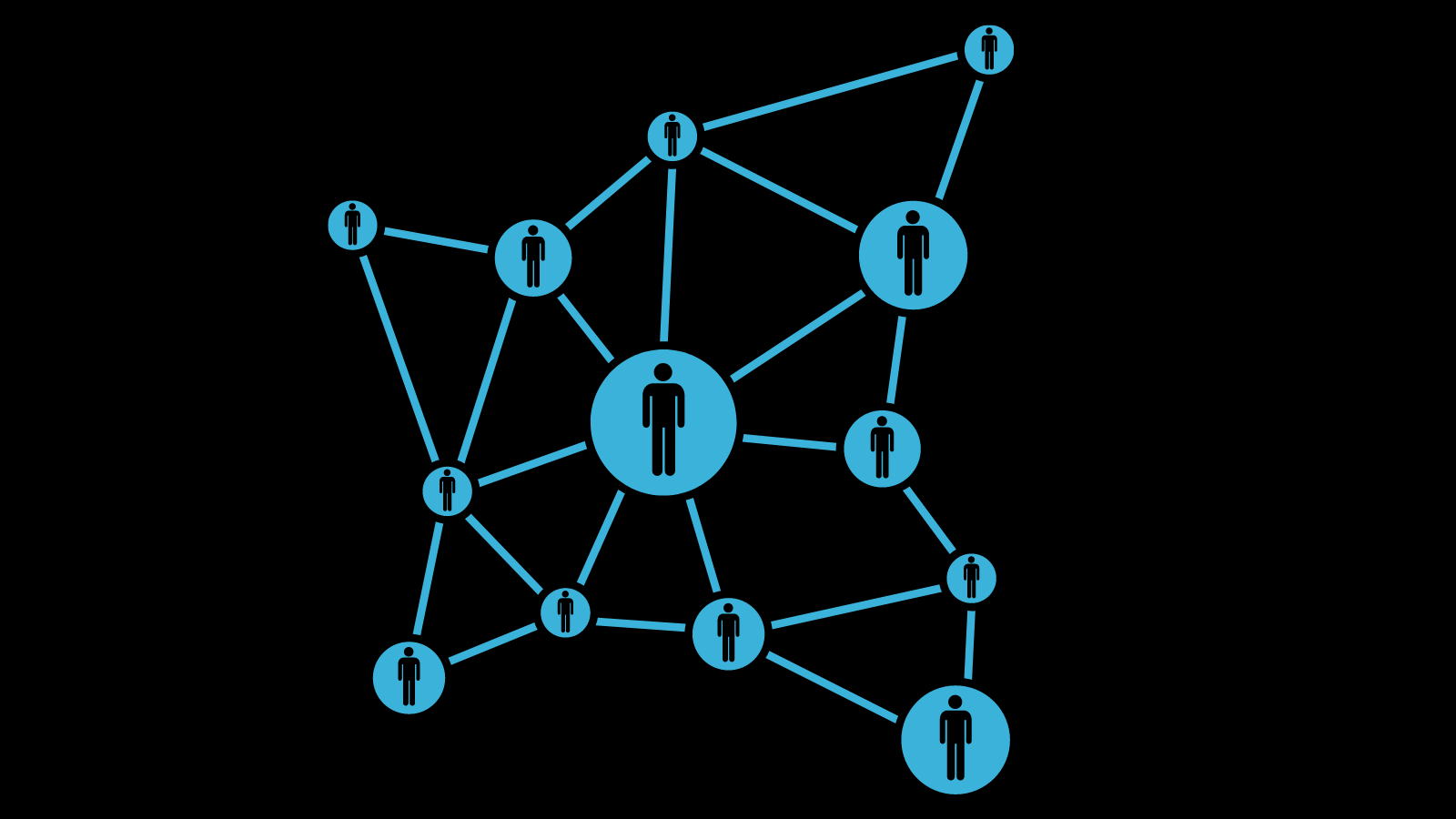 Assistance With The Logistics
Most domain name transactions require a contract between buyer and seller. Sometimes they involve back and forth discussion. An escrow process is highly recommended to make sure the seller gets their money. These interactions use domain industry-specific terminology. If you, like many end users, aren't knowledgeable about these logistics, they can seem intimidating. A domain broker can help guide you through them. They can set up the escrow and coordinate the transfer process on your behalf.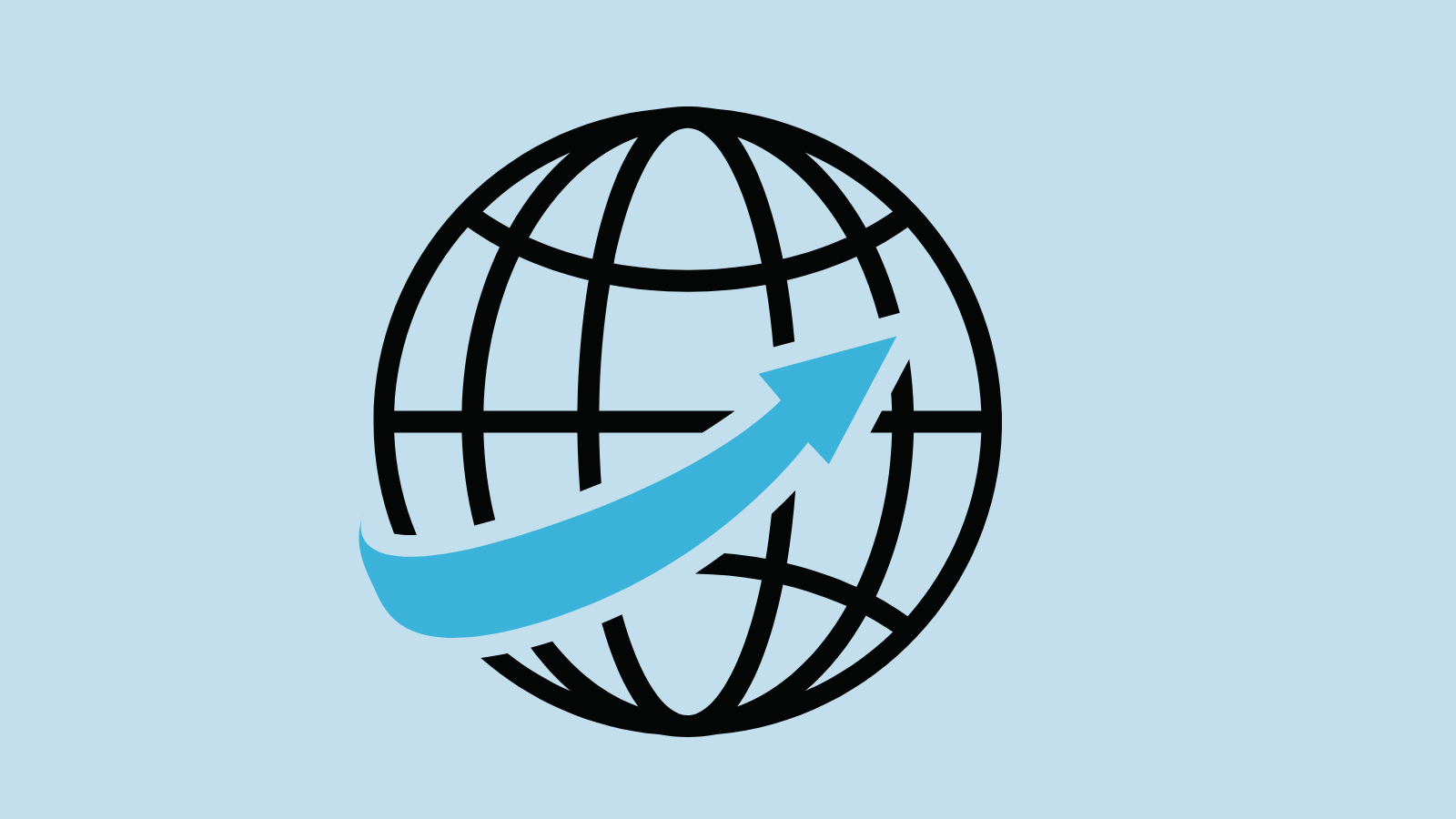 How Much Does a Domain Broker Cost?
If you use a broker as a seller looking for buyers, they typically charge a 15-20% commission once the sale is complete. This may sound steep, but remember that being a domain broker requires a lot of knowledge, a network of domain industry connections, and a lot of domains that don't sell despite their best efforts.
If you use a broker as a buyer looking for sellers, there are two popular pay models: charging a success fee and charging an hourly retainer. In these cases, paying the broker a percentage of the final sales price could create a conflict of interest. The more you pay for the domain, the more money they'll earn.
Keep in mind that fees are typically higher for high-value domains because they take longer to acquire. Some brokerages also charge an upfront fee and have a domain value limit before they'll consider working with a particular domain name.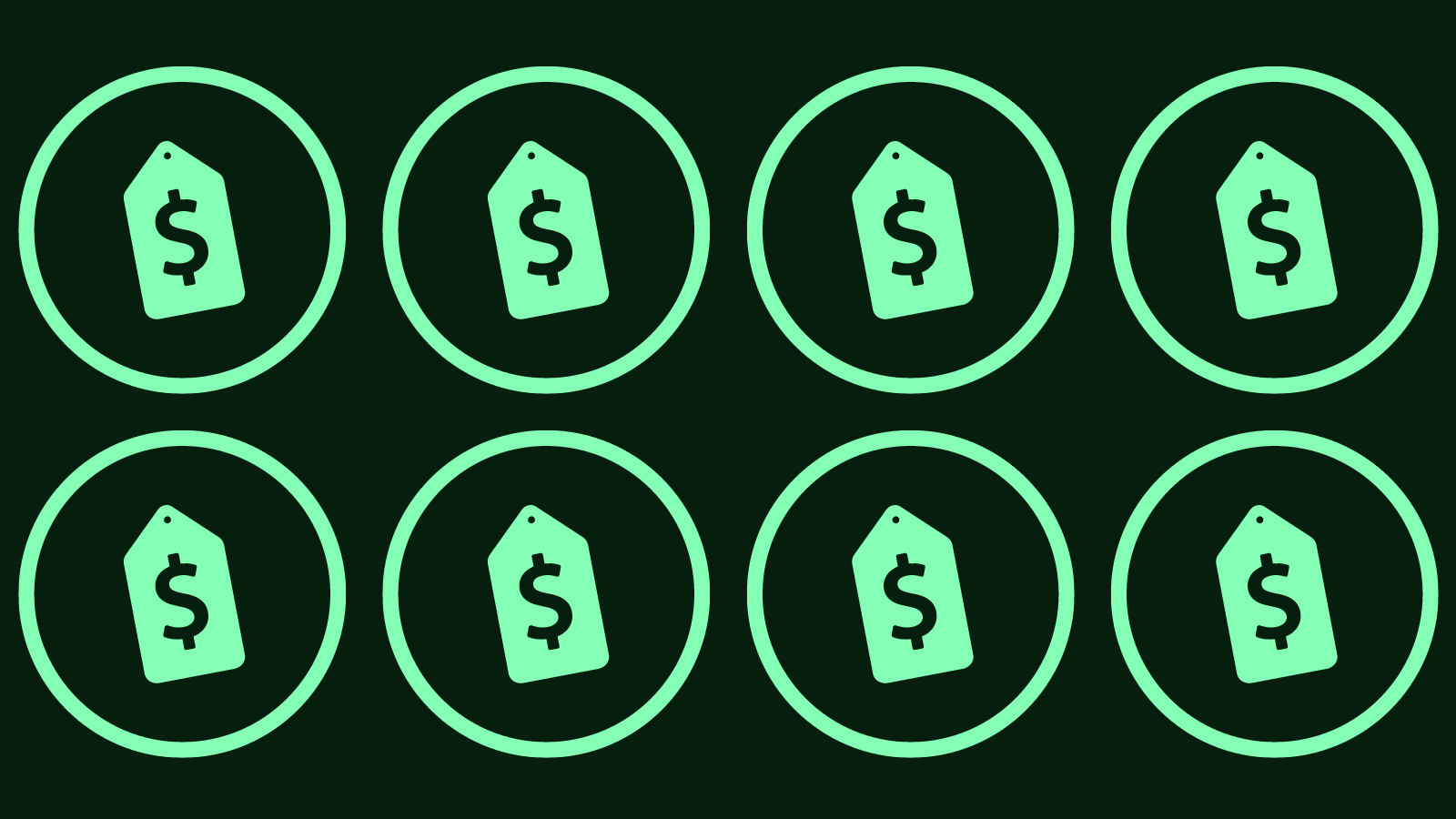 What Makes a Good Domain Broker?
Before you hire any type of service it's important to do your due diligence. But how do you know if a domain name broker is any good? Here are the things you need to make sure you understand before you commit to using a particular domain name broker for your domain name buying or selling transaction:
Commission fee structure
How their valuation services work
How they secure payments
Commission Fees
Domain brokers work on commission. Before you hire a broker for buying and selling domains, it's important to understand their commission fee structure, including the commission rate and whether the fee is placed on the buyer or the seller. Avoid brokers that charge more than 20%. Remember to think about the dollar amount that's being exchanged in the deal if you're working with a high dollar amount sale. If you make a sale for $100,000, 20% is $20,000.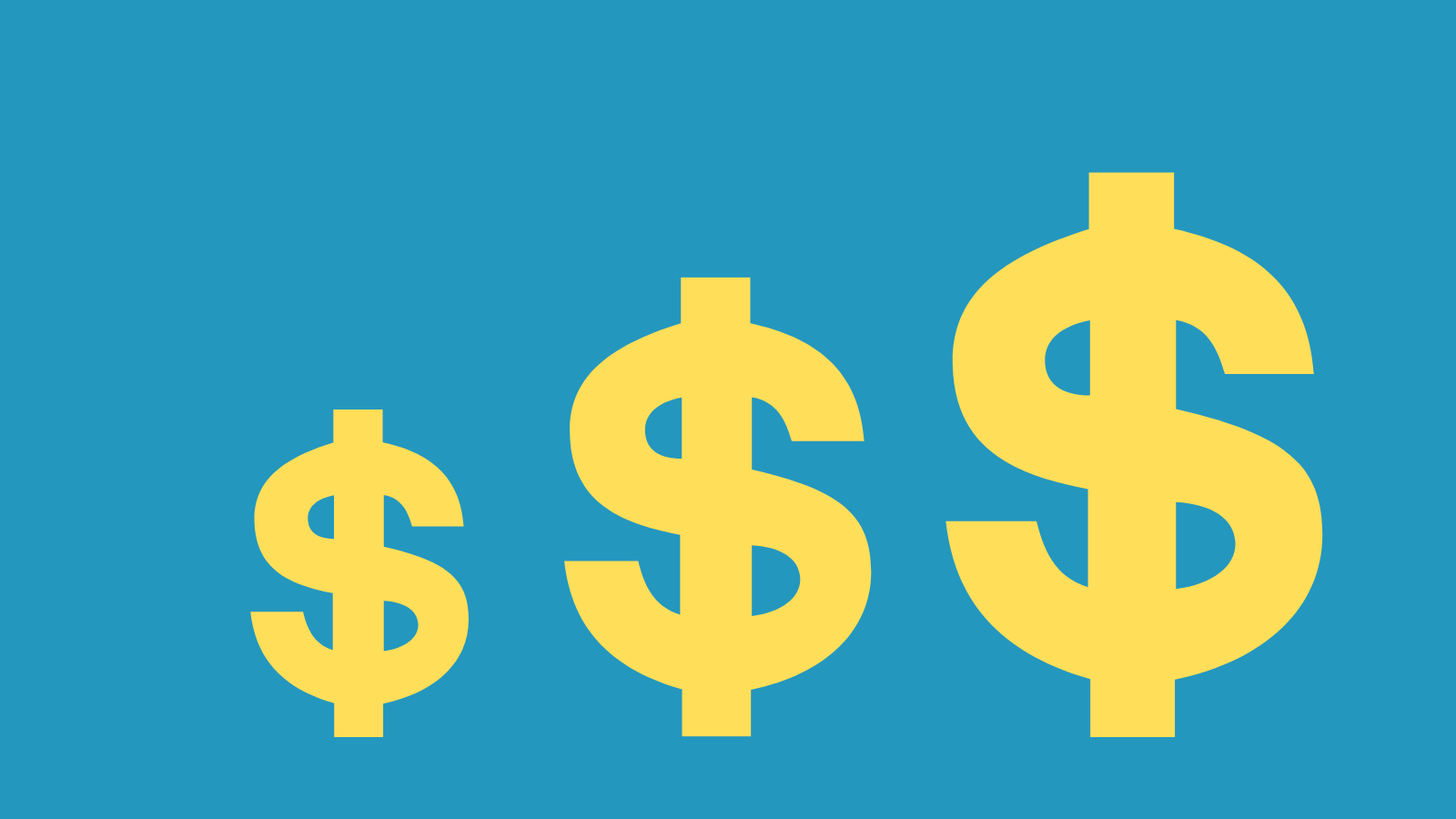 Valuation Services
Some domain brokers include valuation services with their other services. This can help you out by making sure you know the value of your domain before you sell it. Understanding the signs of a valuable domain beforehand can help you have an idea if their assessment seems off. These include:
Short length
Short domain names are more valuable than long ones because they're easy to remember and type. Three letter domain names are in particularly high demand, followed by four letter domain names.
Common TLD
The domain industry term for domain extensions like .COM, .NET, or .ORG is top level domain (TLD). The more common the TLD, the more demand there is for the domain name. .COM is by far the most popular TLD, followed by .NET and .ORG.
Easy to spell and remember
You want people to be able to hear or read your domain name, remember it, and go to the site. This is more likely to happen if the spelling and pronunciation are intuitive. More memorable domain names are also more brandable.
Relevant keywords
Keywords with heavy search volume mean more potential traffic. If a domain has keywords that are relevant to an industry, geographic location, event, or other trending topic, they're more likely to be searched and more sought after by buyers. Doing some SEO keyword research will tell you if the word(s) in your domain are typed into search engines often.
Traffic history
Domain names with traffic history are more valuable because that means potential for traffic in the future. An online presence makes a domain more valuable. If the domain had subdomains attached, that's even better for its value.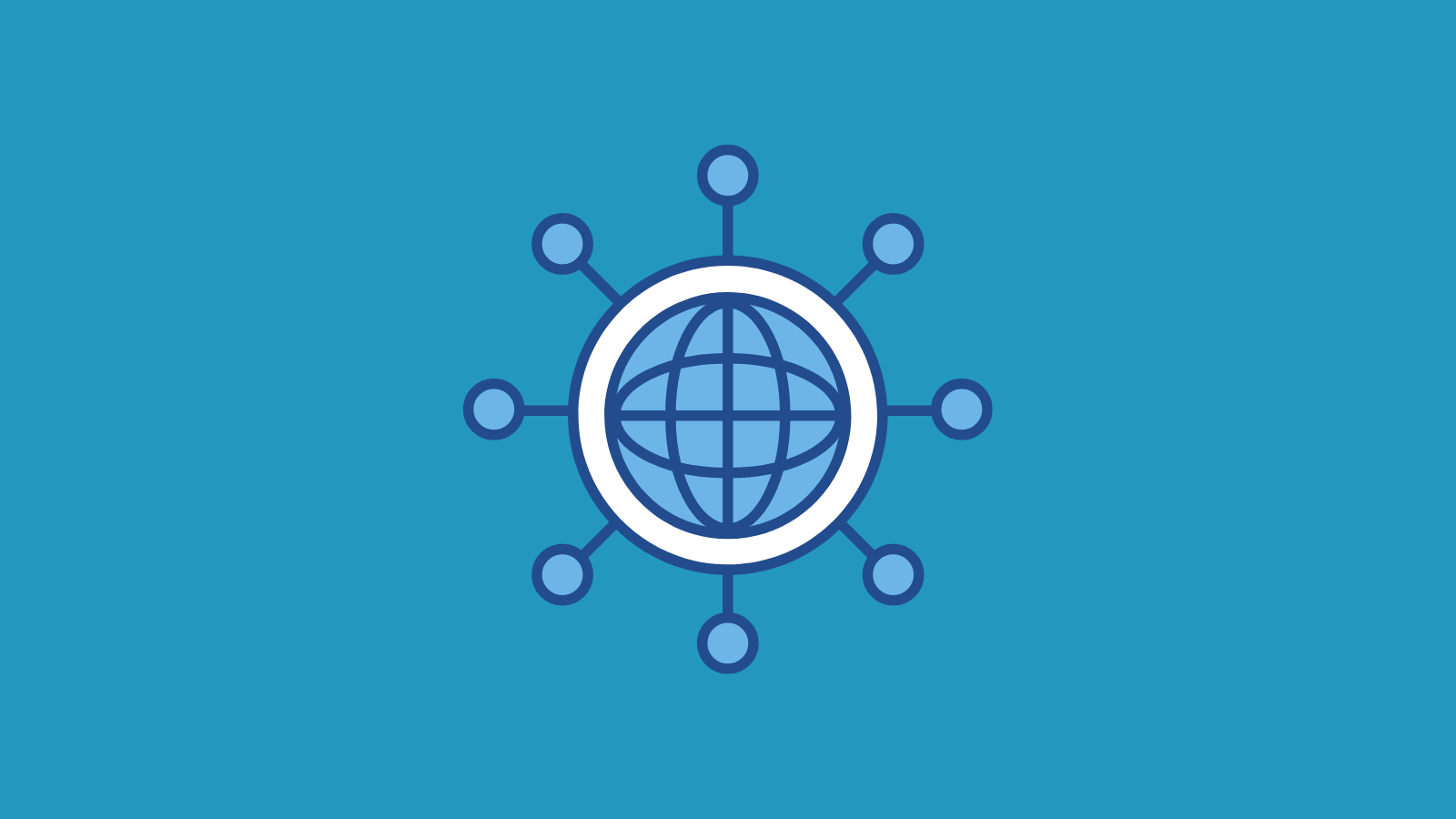 Secure Payments
Before you hire a domain broker, make sure they use a secure payment system. After all, ensuring a secure transaction is part of their job. If a broker has a financial institution managing its transactions, that's the safest way to go.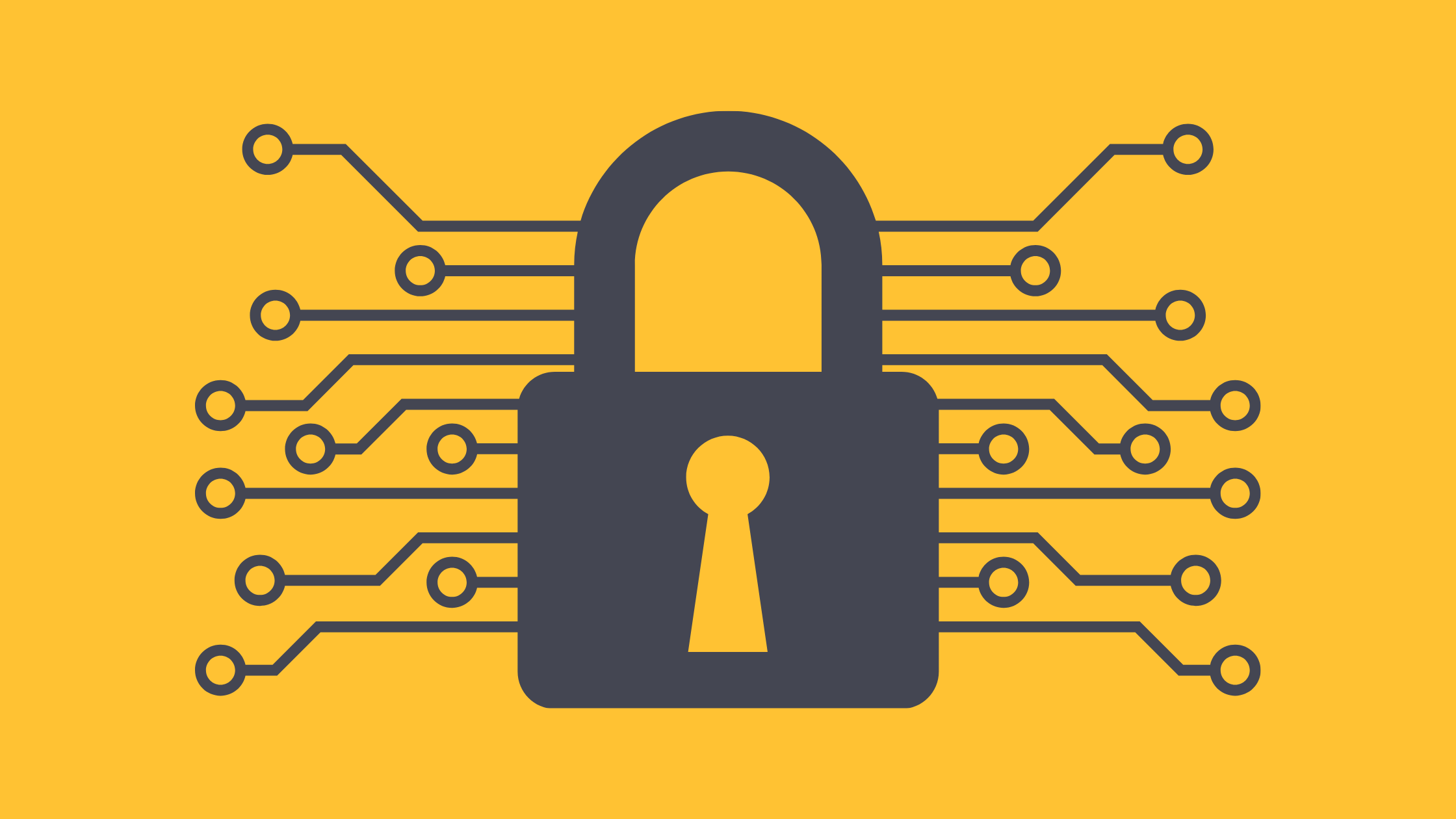 The Best Domain Brokers
Without further ado, here are some of the domain brokers with the best reputations in the domain name industry. Sav partners with Sedo when you click on the buttons from our website, but the right broker for you will depend on your needs and budget.
Sedo boasts over 700,000 domain sales in its 20 years, a customer base of over 2 million people in over 150 countries, and a current offering of 19 million domains. That's one impressive network to tap into. Their employees as a group speak over 25 languages, so if you find an international buyer they can ease most language barriers.
Sedo charges a $69 upfront fee for sellers and a 10% - 20% commission depending on the type of listing and TLD. The seller pays the commission.

GoDaddy's broker service is popular because it's easy to use and they'll go after any domain regardless of the price. You simply reach out to them with the domain you want, they respond by asking what price you're willing to pay, and they take care of the rest. Smaller domain brokerage companies won't give domains worth less than $5,000 the time of day, but GoDaddy will.
However, at 20% their commission rate is on the high end.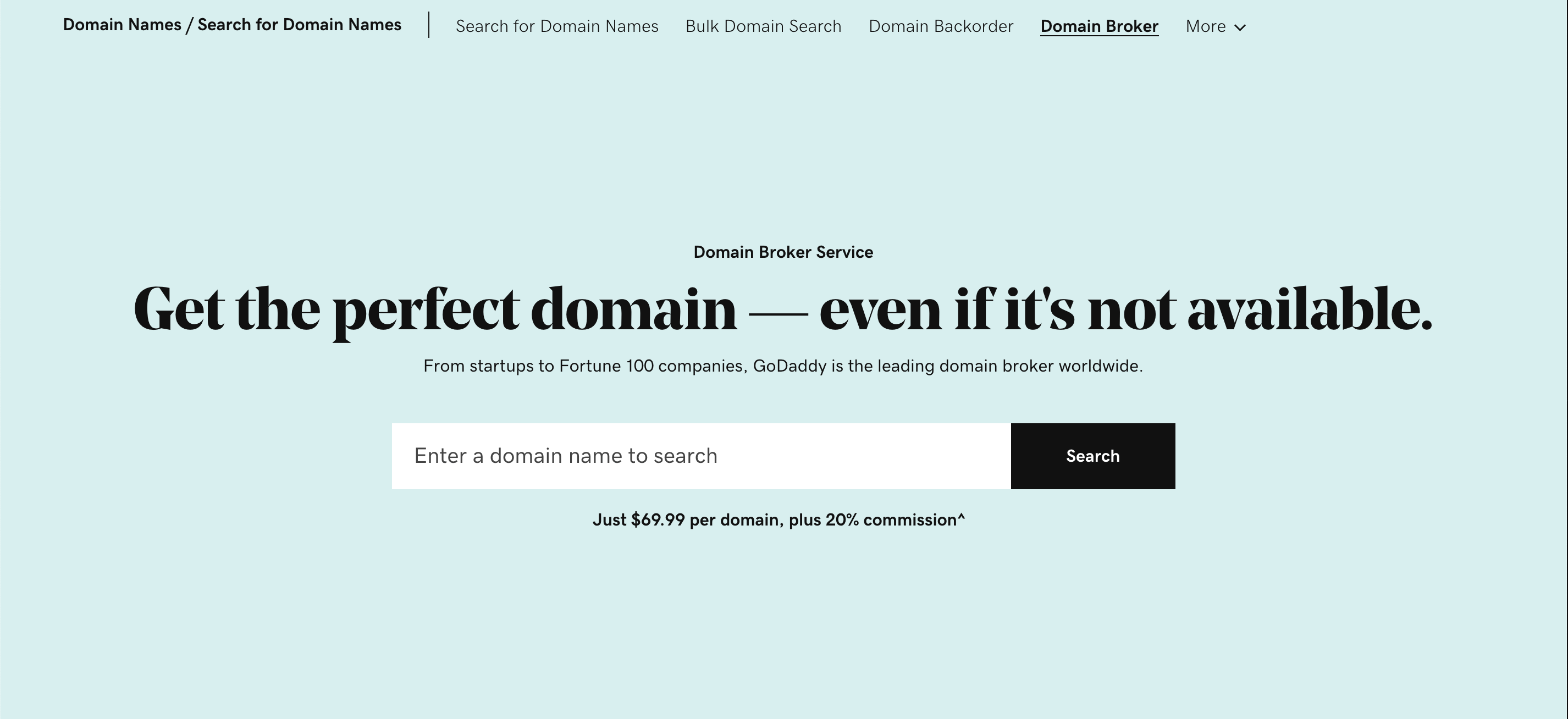 Brannans has delivered more than 10,000 premium domains and will help you obtain one even if it's currently not for sale. Brannans brokers have an outcome success rate of over 95%. In order to sell on Brannans, your domain must be a .com with a value of $25,000 or more. They charge $49.95 upfront and a 15% commission.
Grit Brokerage is a great choice for companies that frequently purchase premium domains. They make it easy to form a long-term relationship with a domain expert.
You have to reach out to them for pricing.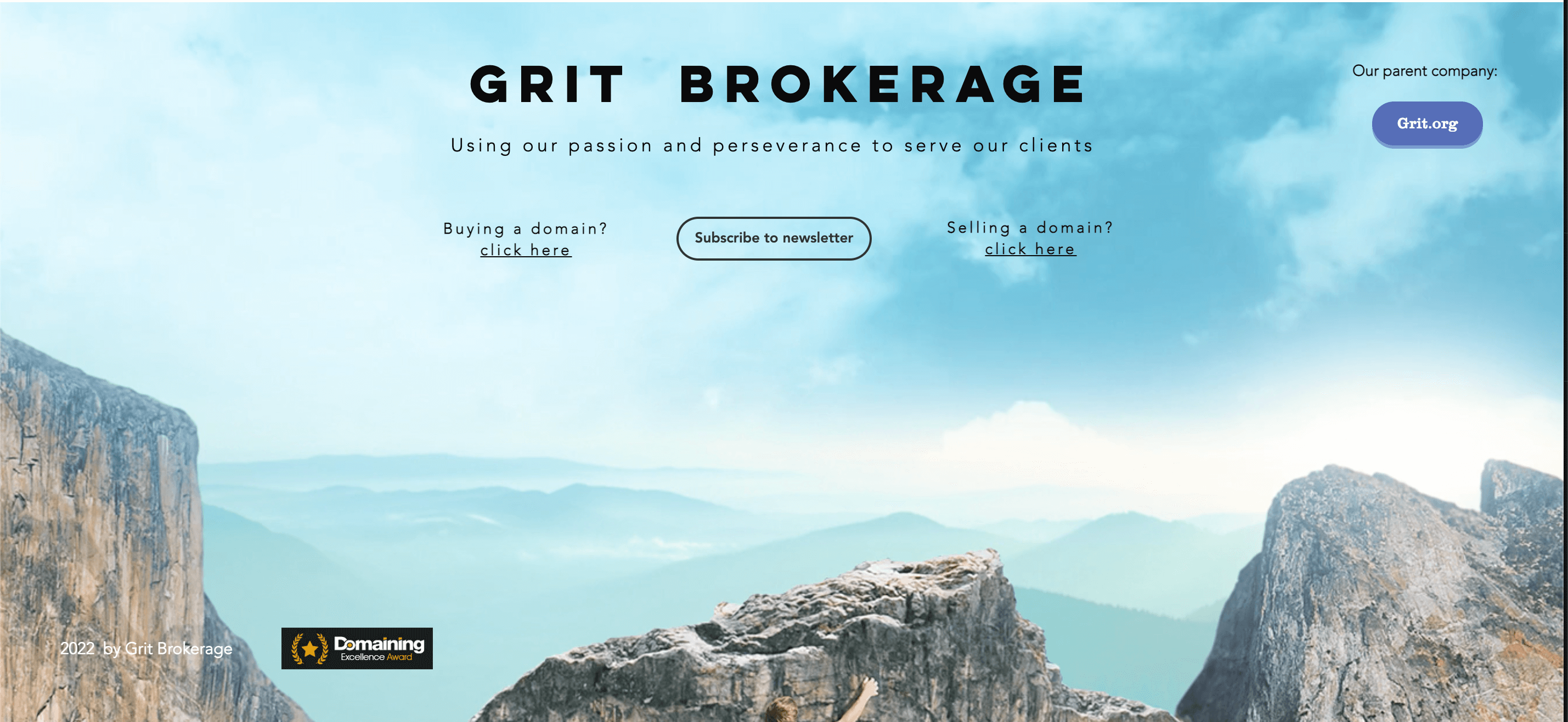 If you're dealing with six figure plus domains and anonymity is your priority, VPN.com is a great domain broker choice. They've brokered over $65 million in domain transactions including ETH.com for $2 million, Meet.com for $1 million, and Asset.com for $440,000.
Buyer names are kept anonymous throughout the transaction and payments are sent to a financial institution. There are no upfront costs, commissions stay under 15%, and transactions are protected by Escrow.com.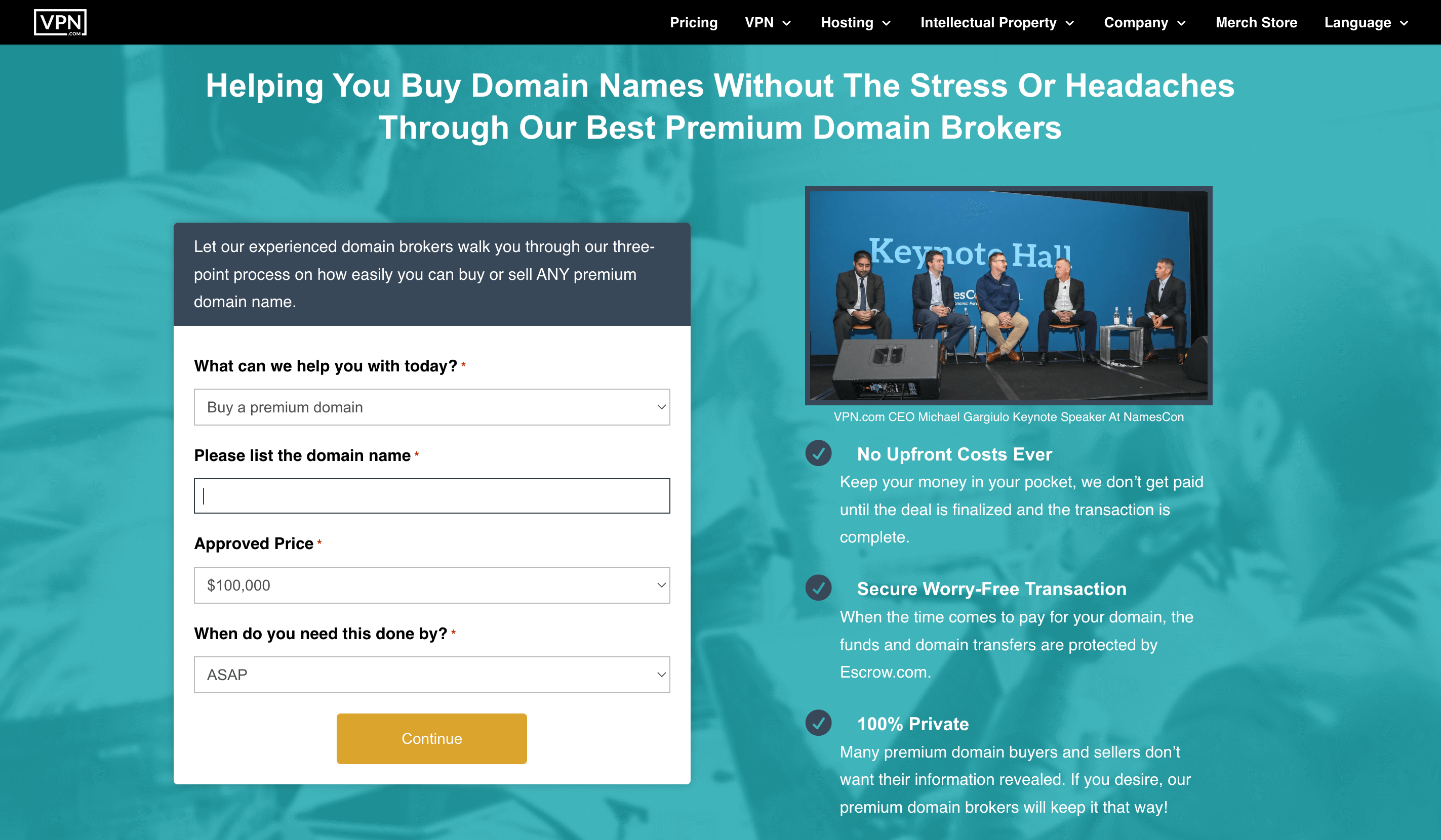 The founder of MediaOptions, Andrew Rosener, has been escrow.com's top domain broker in the world for the last three years and has testified in court as an expert witness on domains. Thanks to his expertise and Rosener Equation for domain valuation, MediaOptions has brokered hundreds of millions of domain deals. MediaOptions is a great brokerage for businesses that must have a prime piece of online real estate. They only work with domains worth $75,000 or more and charge a 15% commission.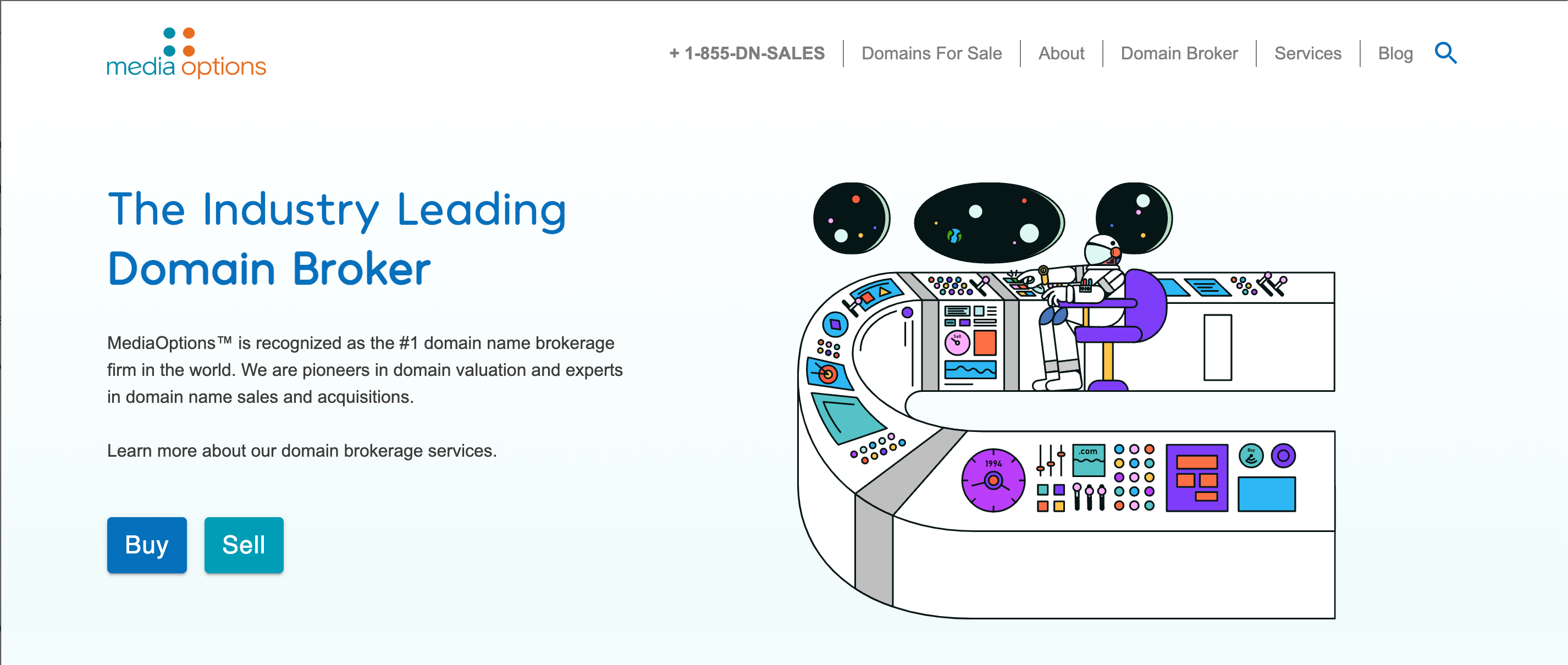 Domain Agents offers a reliable platform to sell or purchase domain names in a way that is fair to both parties.
They facilitate purchases by offer and with fixed price Buy It Now listings. Potential buyers buy Domain Agents credit, the broker contacts the owner to make an offer, and the negotiations go from there.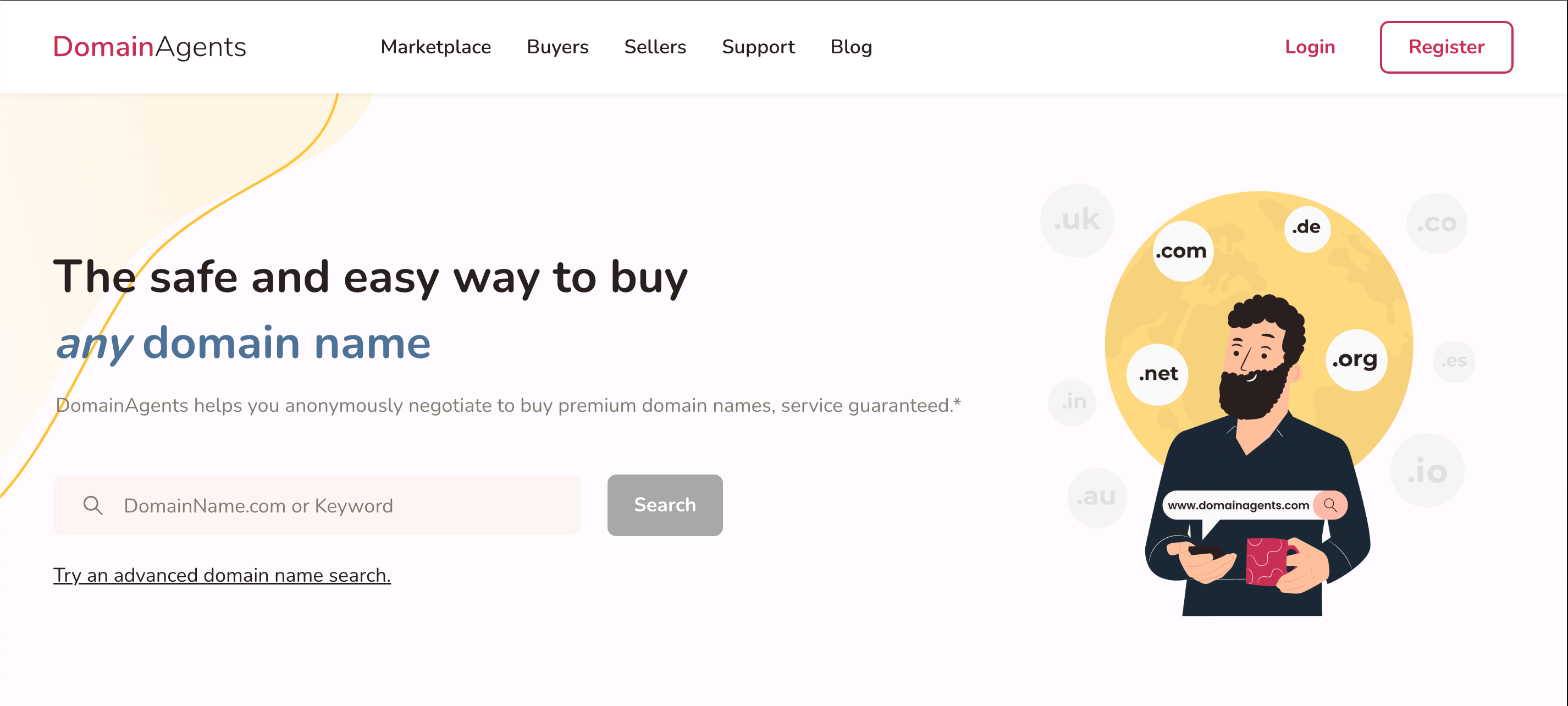 NameExperts was founded by Joe Uddeme in 2009 to help businesses negotiate complex domain, website and IPV4 transactions.
Since then, Joe has successfully closed over $90mm in premium domain sales. Examples include MK.com, Link.com, 20.com and Connect.com.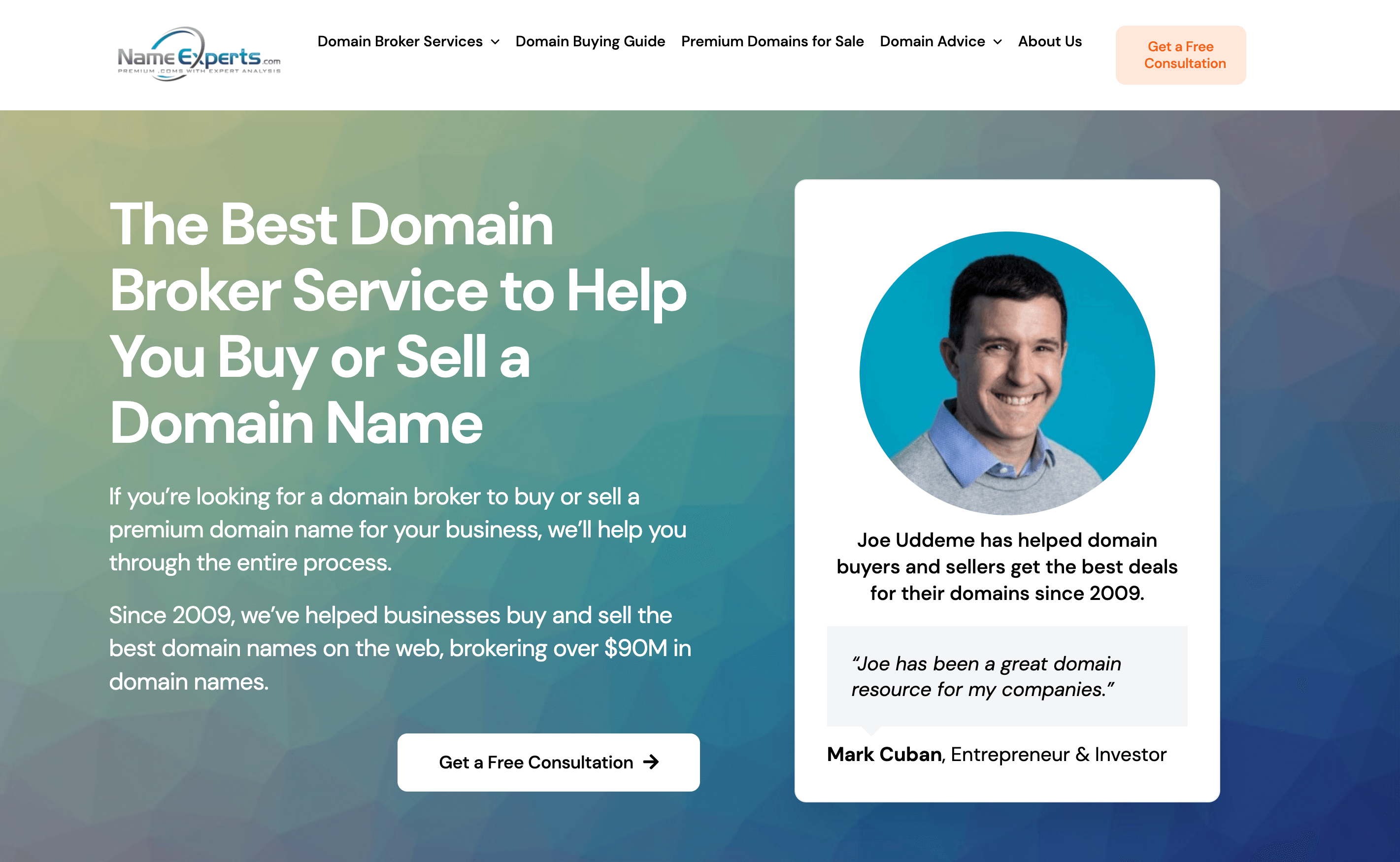 Domain Holdings makes it easy for you to buy, sell, and evaluate domain names. If you're interested in buying a domain name, you can hire an industry expert to find one for you.
On the other hand, if you want to sell a domain, then you can get in touch with Domain Holdings by filling out their contact form. It also displays a list of the highest domain sales of all time. You can check them out for inspiration.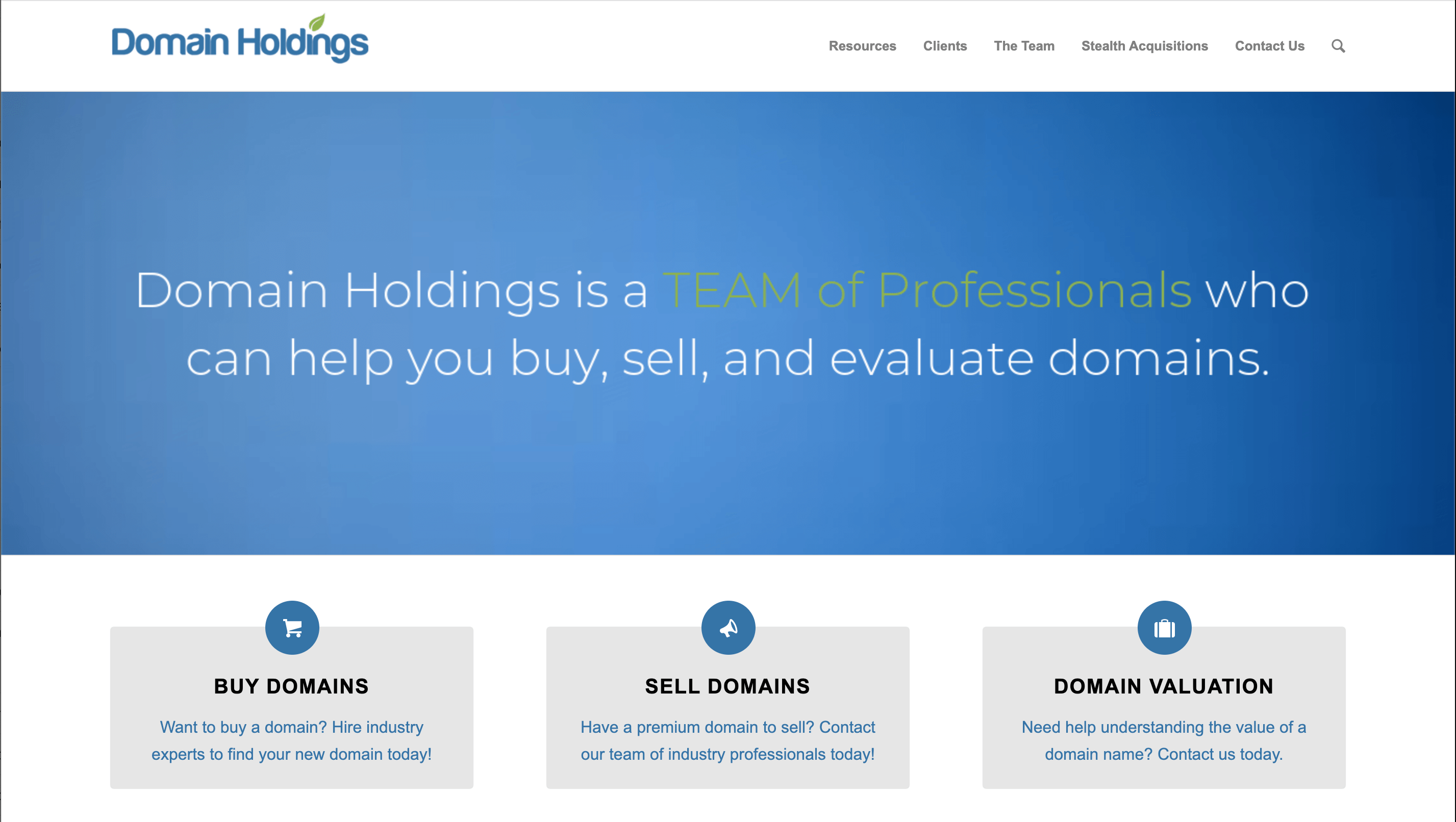 How Sav Can Help
No matter who brokers your domain name transactions, we've got what it takes to be your go-to domain registrar.
Wide domain name selection
Industry low prices
4% commission rate
Free SSL and WHOIS privacy
DNS powered by CloudFlare
Partnership with the Sedo and Afternic networks
Register today to make your domain investments go further!