When it comes to transferring domains understanding the process and fees can be pretty involved. Let's explore the ins and outs of domain transferring and the fees associated, so you can make the right choices with your domains.
Domain Transfers
What is Domain Transferring?
Domain transferring is when you change the registrar that your domain is registered with. There are many reasons you might want to transfer your domain. Sometimes you aren't satisfied with the service or capabilities of your current domain registrar and just want a change. A transfer can also sometimes take place after a sale. The customer who buys your domain may not use the same registrar as you, so it requires a transfer. No matter your reason, the transfer process can seem overwhelming. Don't worry--by the end of this blog, you'll be a transferring pro.
How to Transfer Your Domain
The process of transferring your domains varies from registrar to registrar. But overall, the steps are very similar. For example, if you wanted to transfer your domain to Sav, you would follow the steps below:
Before Starting the Transfer
Ensure that your domains are unlocked at your current registrar.

Request the Transfer Authorization Code (also called the EPP code) from your current registrar.

Disable WHOIS Privacy on the domain if enabled.
Starting the Transfer
Login to your Sav account.
Click the

Transfer

link in the header.
Enter the domain name and Authorization Code in the form, then click Go.
Ensure that both the transfer lock and creation lock columns have a green checkmark. If not, you will need to reach out to your current registrar to unlock the domain.
Once you are done entering all the transfers, click on Add Domain to Cart to put them in your shopping cart.
Navigate to the

Shopping Cart

and review your payment information.
Review the

Terms and Conditions

and the

Refund and Cancellation Policy

.

Click on the Complete Purchase button to finalize the transaction and start the transfers.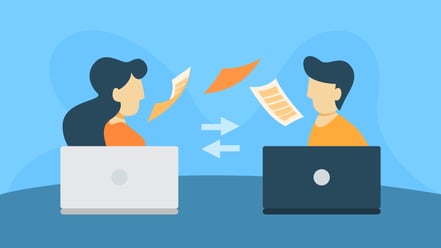 Bulk Transfers
What about multiple domains? When you are transferring bulk domains, most of the process stays the same. You just have to make a slight tweak to step 3. instead of entering your single domain and authorization code into the form, you will click on the upload domains link. This will prompt you to upload a CSV file. This file should contain all the domains in the first column and corresponding auth codes in the second column. Column headers should not be put in. For more info check out our FAQ on inbound domain transfers.
How Long Does it Take?
Although the initial process of transferring your domains is short and sweet, it can typically take anywhere from 5-7 business days to complete a transfer. However, some registrars offer fast transfer capabilities. For example, Sav enables fast transfer for eligible domains being transferred from Sedo. The SedoMLS Premium network allows for a fully automated transfer that completes within minutes after a domain is sold.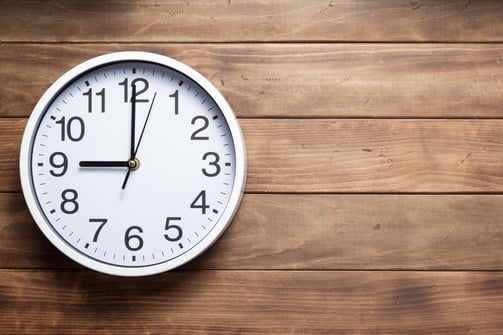 Transferring Fees
When you transfer a domain, your new registrar charges a fee for the transport of your domain from your previous registrar. ICANN requires that the domain's expiration be extended every time it's transferred. Don't worry, the extension is added to your pre-existing expiration date, so you aren't losing any of your prepaid registration time.
Pricing?
Domain transfer pricing varies from registrar to registrar. Some registrars require you to purchase a base level service at a lower rate as well as charge you for additional services that you might need. But sometimes, marketplaces will offer incentives to transfer your domain to them like all-inclusive services so you can get more bang for your buck. Keep in mind that fees can vary based on the value of your domain. Some registrars charge heightened fees for premium domains.
Who Pays?
At Sav, the registrar transfer cost and yearly renewal fee are included in the price of the domain, along with your privacy protection. This means that if you are selling your domain through Sav, you are not responsible for the transferring fees. The transfer fees are automatically charged to the buyer. However, if you're simply moving your domains to a different registrar you will be responsible for the transfer fee.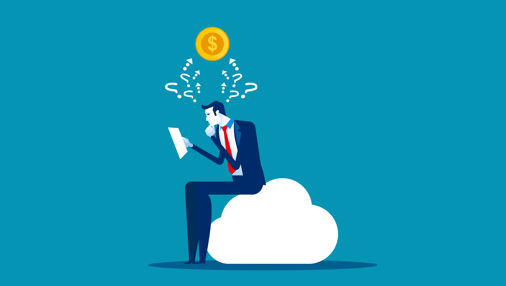 FAQs
Who is My DNS Registrar?
Don't know who your registrar is? That's okay; you can look up your domain name on the ICANN Lookup tool. Your registrar's name should be under the "REGISTRAR INFORMATION" section.
Why Can't I Transfer My Newly Purchased Domain to Another Registrar?
Don't worry; this is perfectly normal. Your DNS registrar has most likely put your domain name under a 60-day Change of Registrant lock. This can also happen if you've recently transferred the domain from a different registrar.
How Do I Get an Authorization Code?
Every DNS registrar is different, so there are various ways to receive your code. At Sav, you would log in to your Sav account, navigate to My Domains or search using the domain search bar, select the domain you would like to retrieve an Authorization Code for; this will open the settings page for that domain. Then, in the Domain Details section, you will see an option to "View your Transfer Code," click "View."
Bulk Authorization Codes
The process for exporting your authorization codes changes a little bit when you are exporting a bulk amount of domains:
Login to your Sav account.
Navigate to

My Domains

.

Select which domains you would like to view the authorization codes for.
Click on "Bulk Actions" and select "Export List" from the drop-down menu.
Enter your email address and click "Start Export."
The downloaded file will be sent to the email address you entered, be sure to check your Spam folder if you don't see it in your regular inbox.
Can I Transfer My Expired Domain to Another Registrar?
It depends on how long your domain has been expired. If it's been less than 60 days and you're still within your registrar's grace period, then yes, you can still transfer as long as you renew with your current registrar.
On the other hand, if it has been more than 60 days it may be deleted by your registrar or available for public purchase. In this case, no, you cannot transfer your domain.
Why Did My Domain Name Registrar Deny My Request?
There are many reasons why your request could be denied. For example:
Out of date contact Information and lack of ID verification
An objection from the domain owner
Unpaid fees from previous purchases
Your domain may still be locked in your portal
60-day change of registrant lock

How Can Sav Help
Have any more questions about transferring through Sav? You can learn more through our Help Centers transferring tab.
About
Read for insights
Find ideas for your business, gain leadership, stay on top of the strategic trends of your market to beat your competition.
Categories
topics on the blog