Small businesses need to maximize every opportunity they can. Most small businesses don't have a dispensable budget when it comes to marketing. Every penny counts. Using resources like Google Analytics & Google Ads can help small business owners compete with the big guys in an economically efficient way.
What's Google Analytics?
Google Analytics is a resource that you can use to see how visitors interact with your site. It can shed light on where your visitors are from, how long they are on your site, links they click on, and more—being able to see all this data will allow you to know what's working best for your website and what's not working at all. Plus, with campaign URLs, you can see which marketing campaigns are working and driving traffic.
How Can Google Analytics Benefit Me?
Google Analytics helps you paint a picture of who your consumers are and how they are interacting with your site. This means that you can see page loading time, bounce rate, the amount of pages one user is visiting, and more.
In addition to seeing website interactions, Google Analytics can also give you information to build a user profile. By being able to view where a user is from, age group, and gender, you can see what kind of audience you're bringing in. You may think that your content is catering to males ages 18 to 30 but learn that your viewership is females ages 45 to 60.
Lastly, if the goal of your site is to have a visitor do something actionable, you can have Google Analytics track this. Let's say that you have a blogging site and your ultimate goal is to have as many email subscribers as possible. Google Analytics can track certain factors such as campaign URLs or the most popular landing pages so you can take this information and maximize it to get as much return as possible.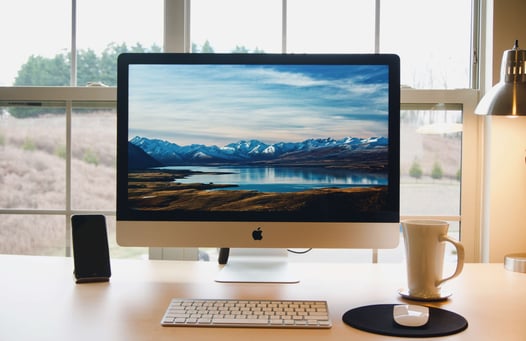 How To Set Up A Google Analytics Account
Ready to set up your Google Analytics account? All you have to do is:
Once you're past the initial welcome page, fill out the basic questions for account setup, property setup, and about your business. Once these portions are complete, you will be redirected to a new page that will ask you to choose a platform. The options will be Web, Android app, or IOS app. In most cases, you will select Web.
After selecting Web, you'll then go ahead and insert the URL of your website. Then you'll be prompted to choose if you want enhanced measurement. We recommend opting into enhanced measurement. This feature will automatically collect data on the users that are visiting your site and how they're interacting with it. Enhanced measurement provides deeper insights on page views, scrolls, video engagement, and much more.
After choosing to opt-in or out, select Create Stream. From here, you're all set to customize your Google Analytics account to your choosing! Make sure to add tracking codes to the site pages you want so you can see what's working best on your website.

What's Google Ads?
Google Ads provides users with an easy way to promote their online content. With Google Ads, you can do a pay-per-click option or set a budget and have Google decide how best to use the money throughout the campaign. This advertising tool takes you step by step to make an efficient online strategy and then allows you to have advertisements up all over the web.
How Can Google Ads Benefit Me?
Google Ads provides small businesses with the opportunity to compete with bigger companies. With $500, your advertisements could be right up next to those of your largest competitors. Once you set a budget in Google Ads you're able to start advertising to the masses. The ads placed through Google Ads reach about 80% of all Internet users. If you want to optimize your digital marketing strategy and reach potential customers, take advantage of Google Ads.
One key reason Google Ads is so valuable to small businesses is that it's measurable. Metrics are a hard thing to attain in a small business with a limited budget. With your Google Ads account, you can see what's working for you and what's working against you. You can take this information and not only adjust your Google Ads campaign but other marketing practices for your business. For example, let's say you have a local business and really don't have insight into who your target audience is. After having Google Ads run for a while, you're provided insight that your key demographic is women ages 18 to 34. Taking this into consideration you can make the appropriate modifications to maximize your business strategy.
Another benefit of Google Ads is you can work with a small budget. You can put in however much you can afford, and the software will work as hard as it can to get the word out to your best shot at potential buyers. If you have a month you're struggling, you can always shut it off. If you see extra profits another month, you can pour more into your marketing. The choices are flexible and catered to you.
Lastly, Google Ads doesn't need you to monitor your marketing efforts every day, or even every week. While Google Ads has several options, one of them is to set it and forget it. Meaning you put in your budget for the entire month and then they do the rest. You will be prompted to answer a few questions about your preference for the right keywords, ad copy, and details on your marketing budget, but once you answer these, you're all set!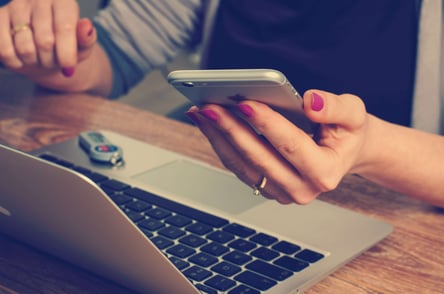 How To Set Up A Google Ads Account
Google Ads asks a few questions before they start your online advertising. The first being what your goal is. This is a good time to reflect on whether you want to bring in new customers, drive brand awareness, or simply drive people to your site.
The next step is deciding where. Depending on your product or service, you may need to keep it local. In other instances, you may want to go international. Only you know the answer.
After deciding on which location you want to target your advertisements, you need to build the advertisement. Google Ads has a simple form where they break down headlines, call to action, and body for you. Follow the steps to build your perfect ad.
Once your advertisement is built out, you'll set a marketing budget. Keep in mind that you can adjust, pause, or cancel your campaign at any time. As we mentioned earlier, Google Ads is a great marketing platform for small businesses because of its versatility and flexible budgeting options.
After picking a budget, you're all set! Your Google Ads account will be set up and ready for view in Google Search and the Google Display Network.
How Can Sav Help?
Sav has a Google Analytics integration to make your experience even easier! Just go to Settings in your Website Builder, select Google Analytics and connect your accounts. Having a Google Analytics integration also makes it easier to connect your Google Ads account and track your progress with your advertising campaign.