Domain name investing has a lot of moving parts and takes some trial and error to get good at. The most successful domain investors use a variety of tools to research, buy, and sell their domains. Here are a few that come highly recommended by the domain investor community.
What is Domain Investing?
People who buy domain names with the intention to profit from them are called domain investors, domain name investors, or domainers. It's similar to investing in real estate, except the property is virtual, not physical. The similarity doesn't end there. The strategy most commonly associated with domain investment is known as domain flipping. This is the act of buying domains and selling them at a profit when the value goes up.
What Makes a Domain Worth Investing In?
Domain pricing doesn't have an exact formula, but there are factors that determine domain value. These include, but are not limited to:
Length
Shorter domain names are almost always more valuable than longer ones. Three letter domain names are in particularly high demand among domain investors. That's because they are easy to remember and to type.
Top Level Domain
The industry term for domain extensions like .COM, .NET, or .ORG is top level domain, or TLD for short. Some TLDs are in higher demand than others. For example .COM domains are typically more in demand than other TLDs, which makes them more valuable.
Age
This one is a little less straightforward. Older domains are typically more valuable than new domains, especially if that history includes website traffic. The logic is that if a domain has been around a long time, it must be useful. The exception to this rule is domains related to future events that are likely to trend.
Traffic History
Domains with a history of attracting traffic are more valuable. Previous traffic is a good indicator for potential traffic in the future. If the domain had subdomains attached, that's even better for its value.
Brandability
People want brandable domain names that they can easily remember. This is why there is more demand for domains with:
Common words and abbreviations

Easy spelling and pronunciation

Industry keywords
Doing some keyword research will tell you if the word(s) in your domain are typed into search engines often.
Premium Tier Pricing
Premium Domain Names are domains that are priced higher than the standard cost for their TLD. In some cases, the higher price is set by a seller and in others it is set by the registry. As a general rule, new domain name registrations cost less than purchases of pre-existing ones.
Backordering and Expiring
Backordering, the act of "catching" expired domains when they're released to the public, is a great way to build up a domain portfolio. You can get some valuable domain names at lower prices than you would get from buying them from a seller. These tools help you find expiring domains and catch them for your own.
A thorough database of expired, dropped, and deleted domains.

A backorder service and expired auction database.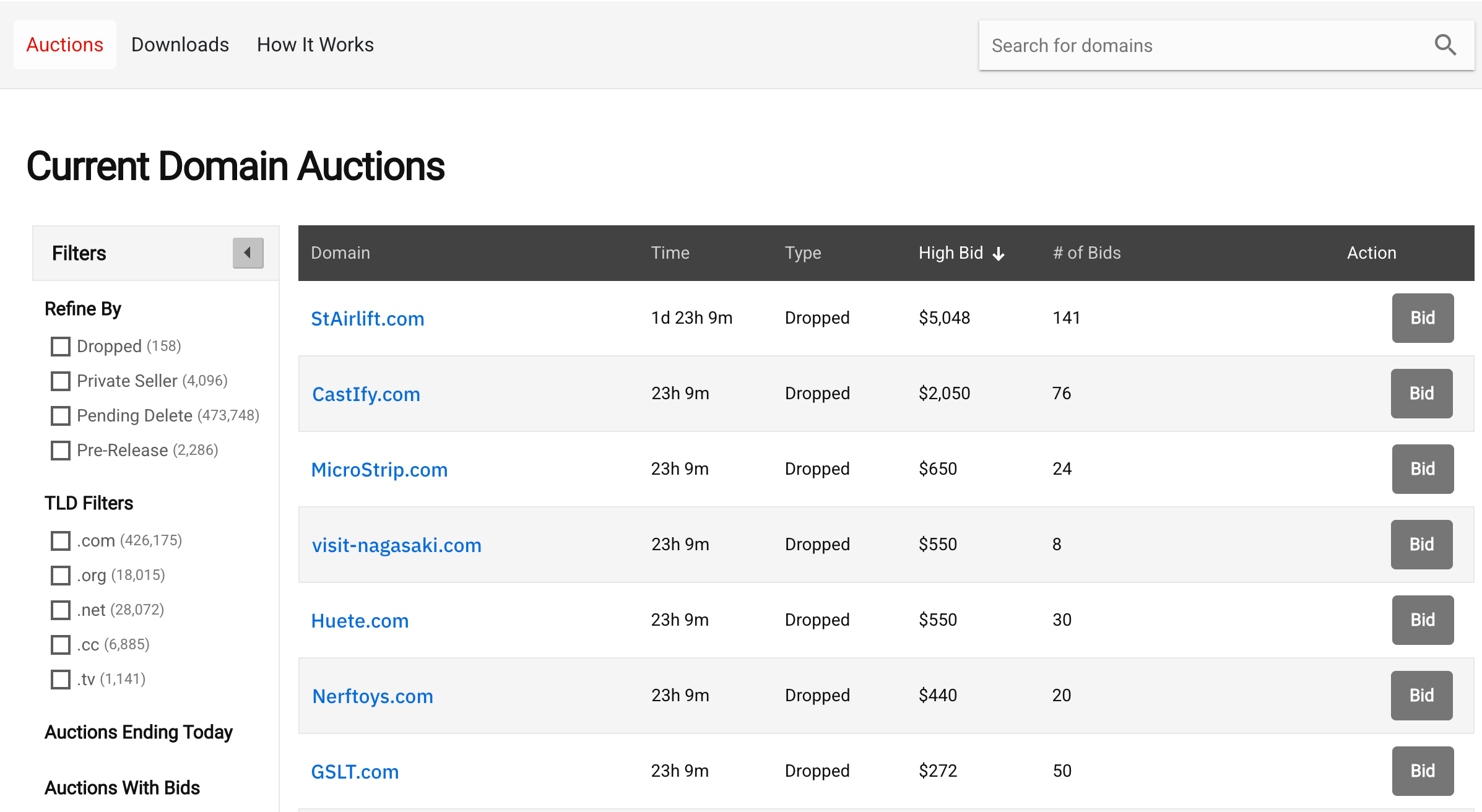 A backorder and expired auction service.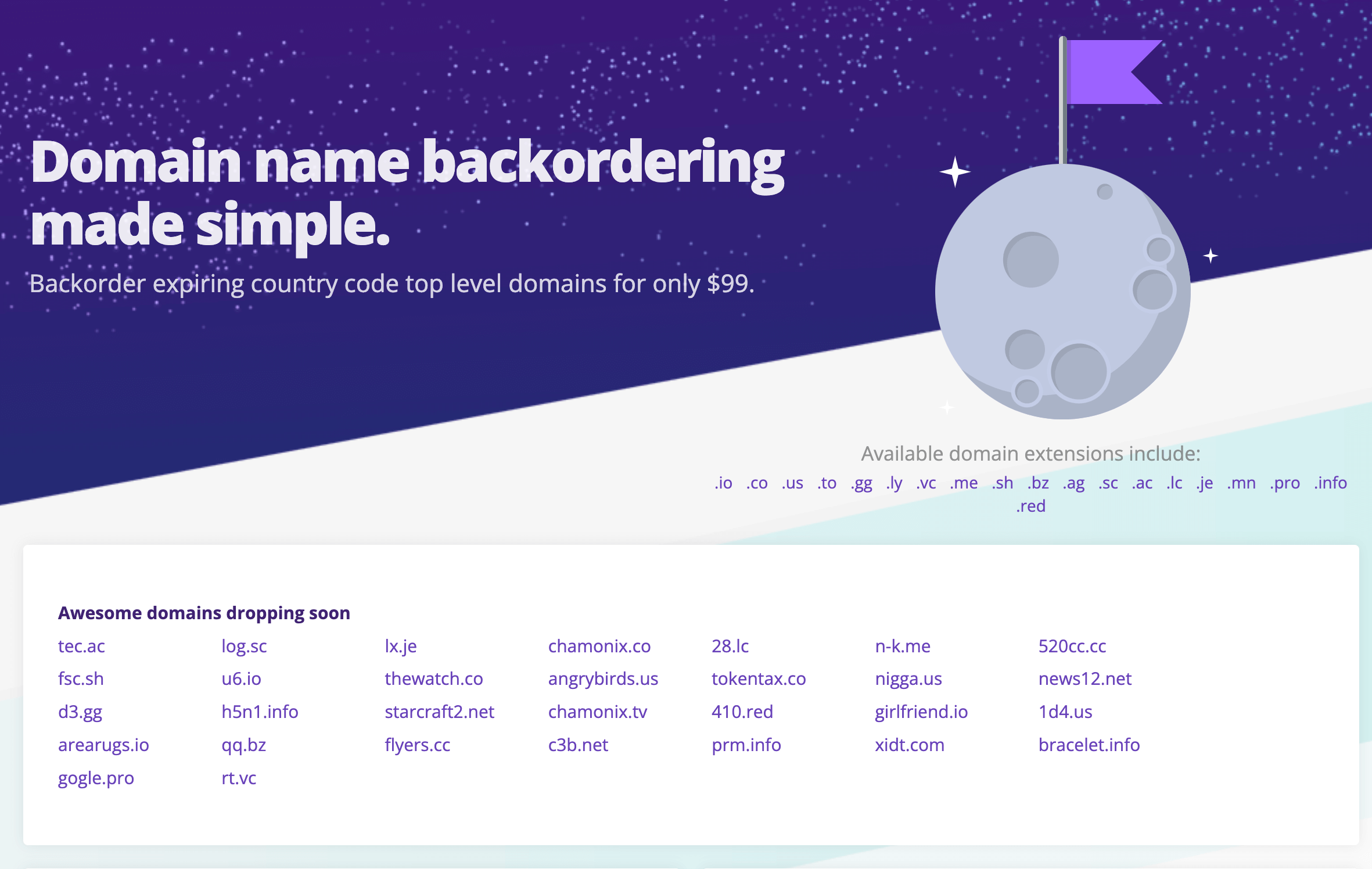 A source of expired and aftermarket domain names.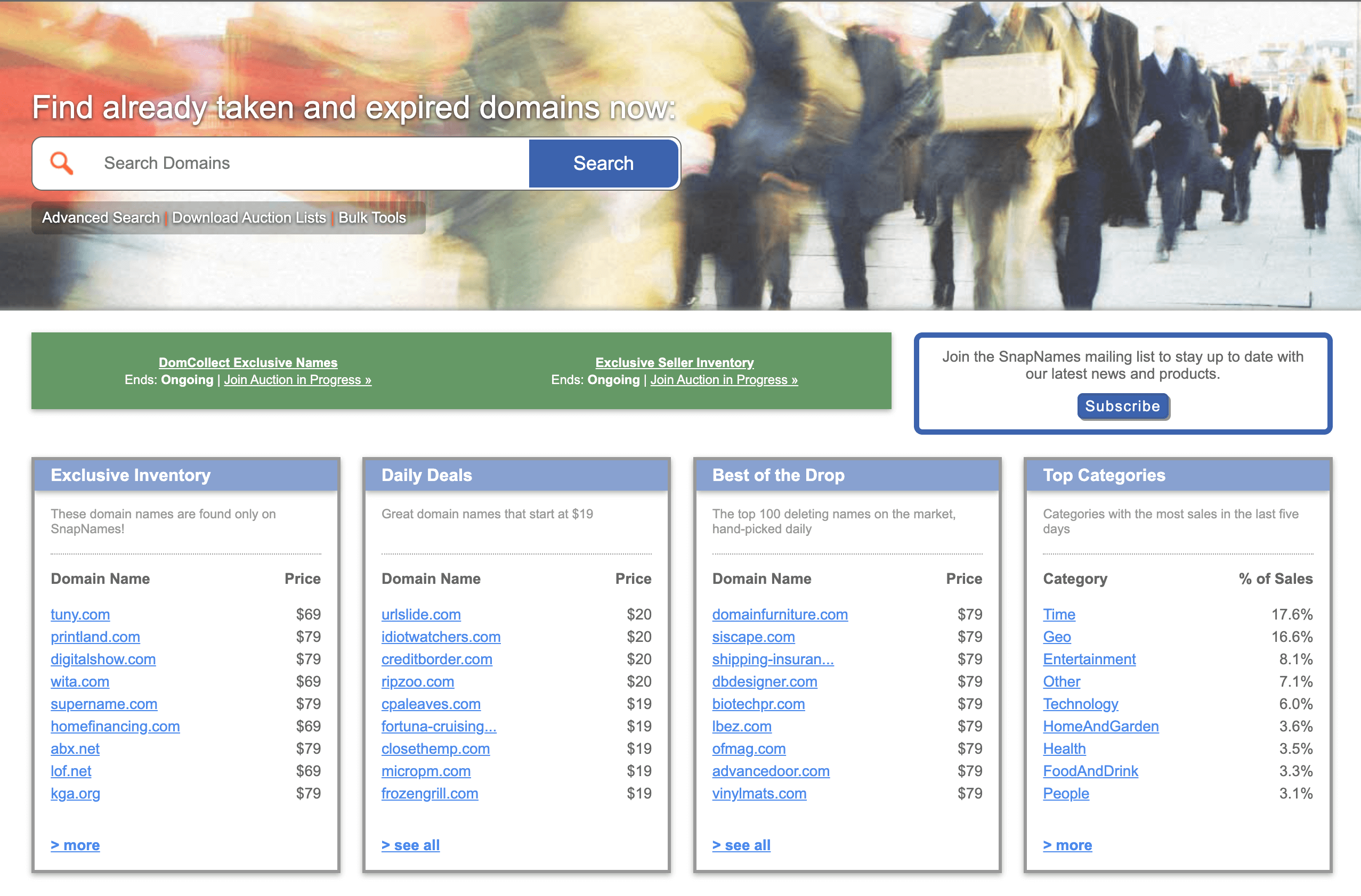 Blogs and Forums
If you're a new domain investor, you may have a lot of questions. Since it's a niche community, it's a good idea to have places online to get those answers in mind before you need them. Here are a few places to find the pros:
The most popular domain investing forum.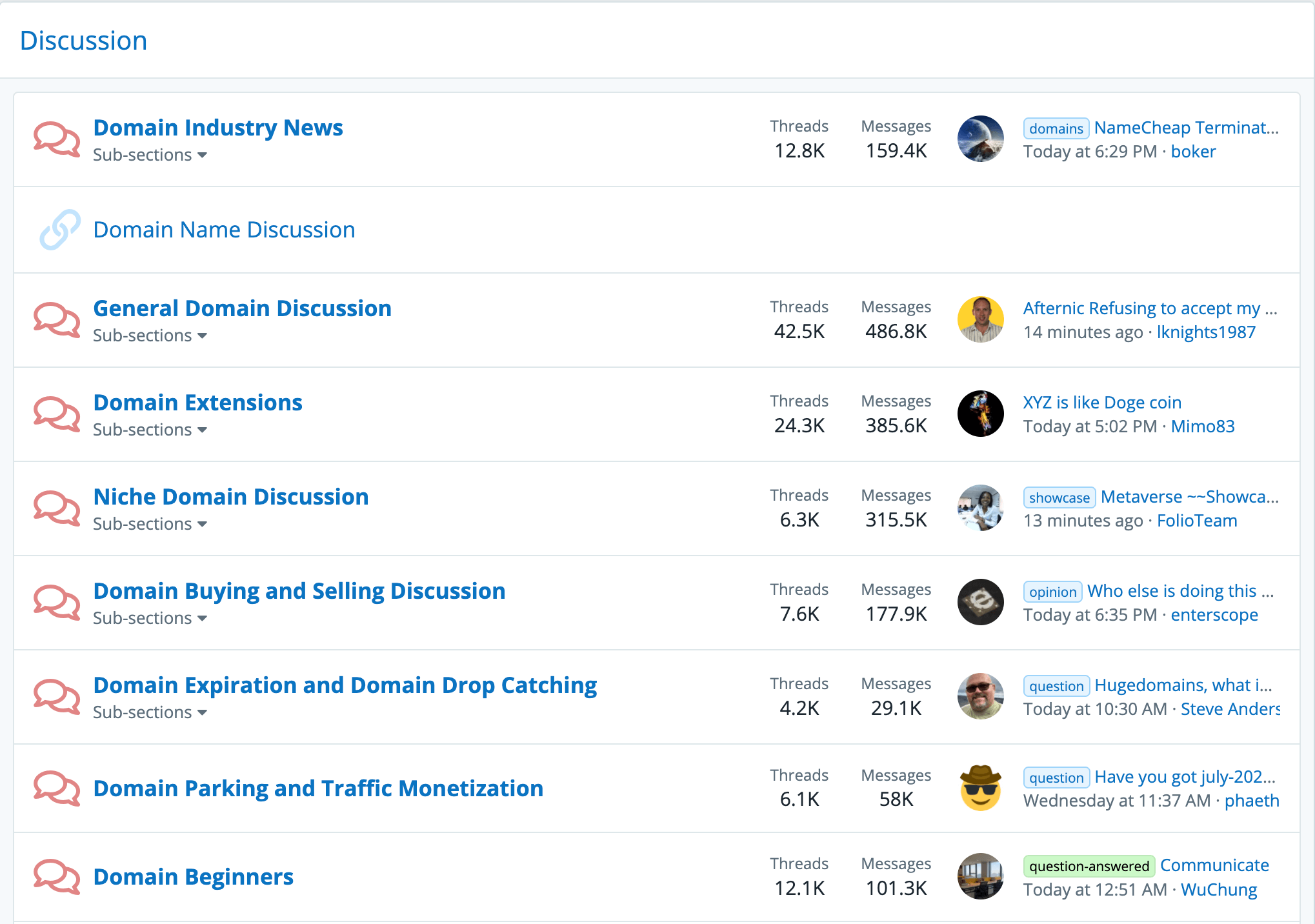 A source of domain investing news and humor.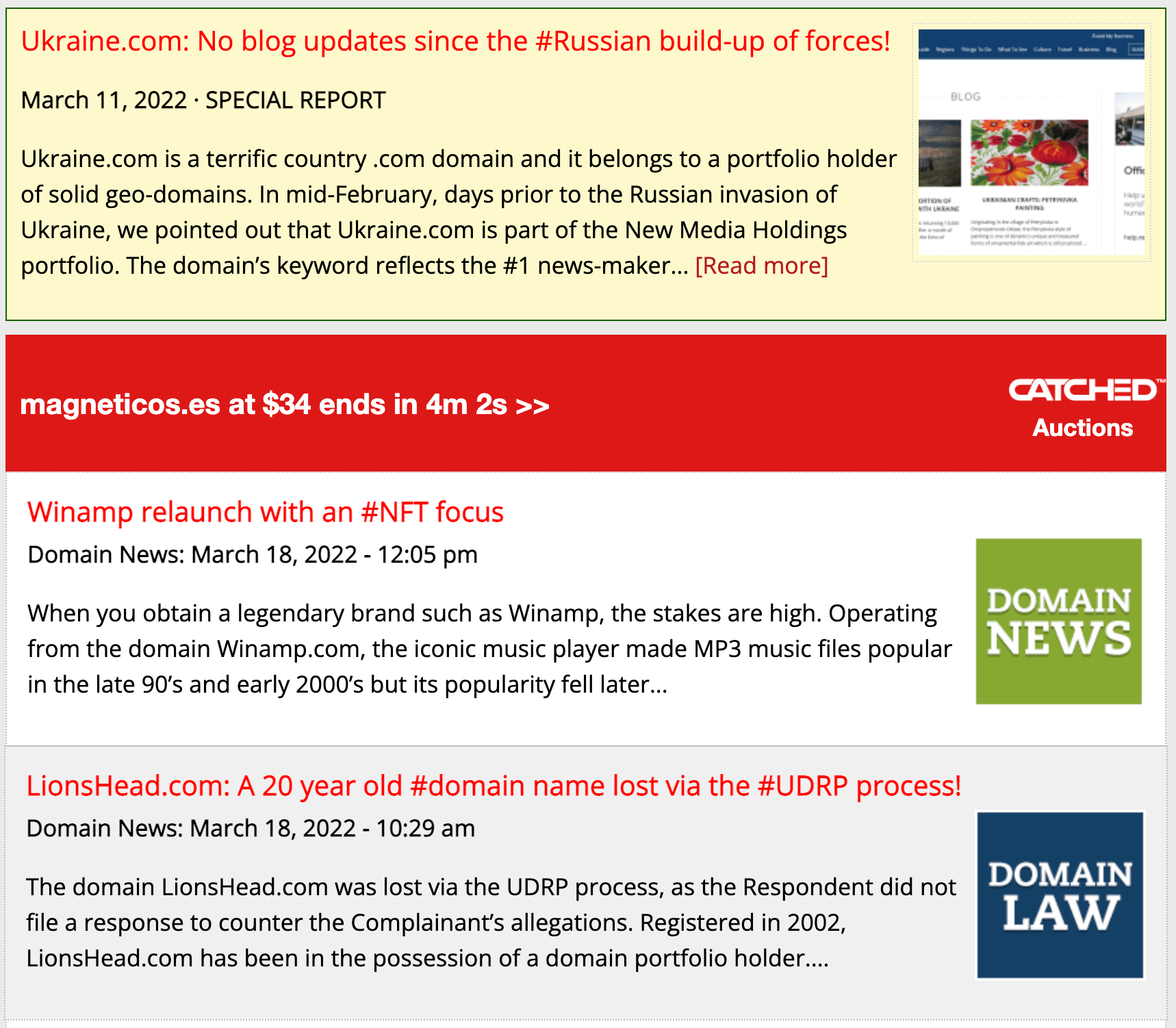 A one stop shop for domain investors.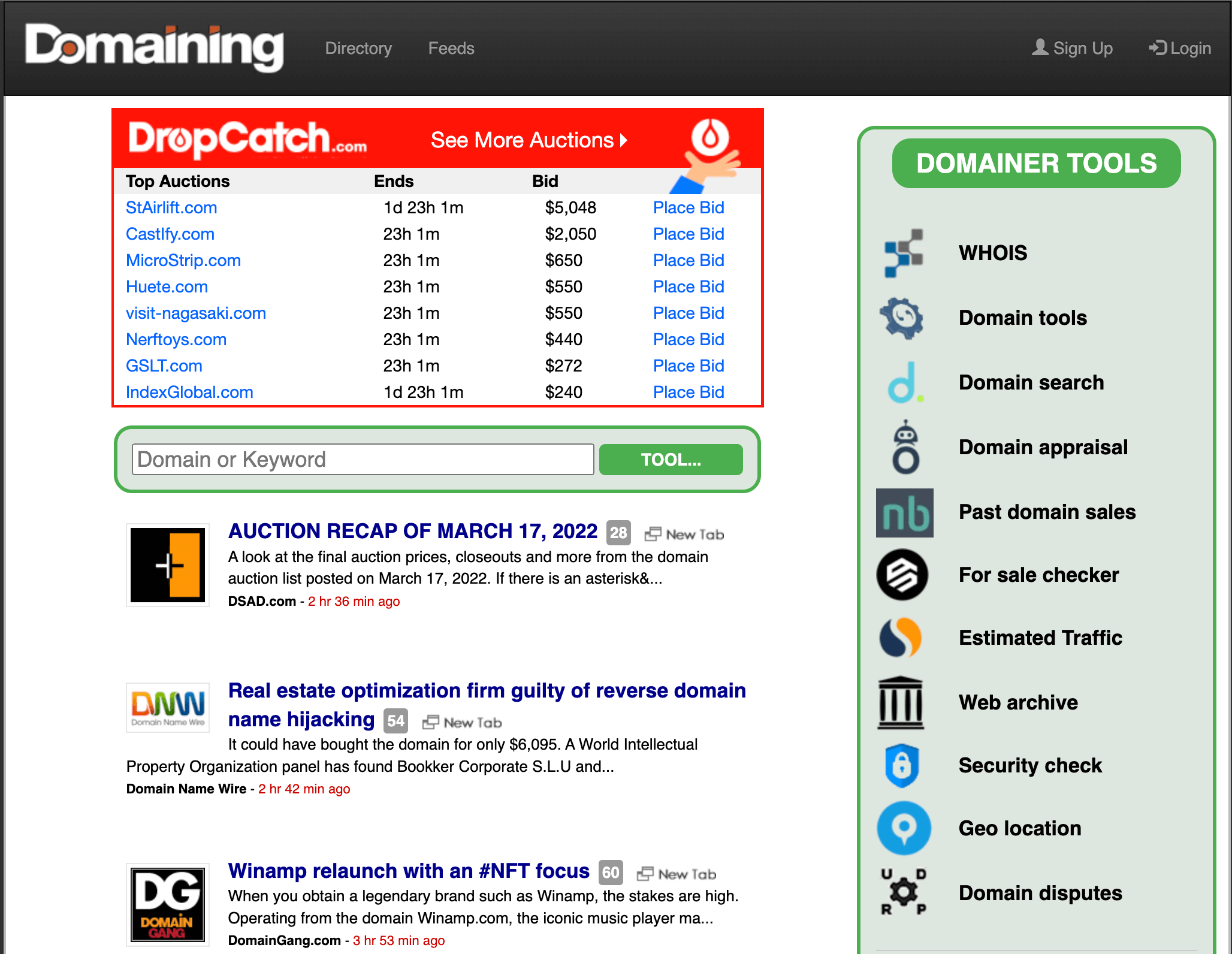 A blog that covers topics related to domain name industry news, wordpress, and webhosting.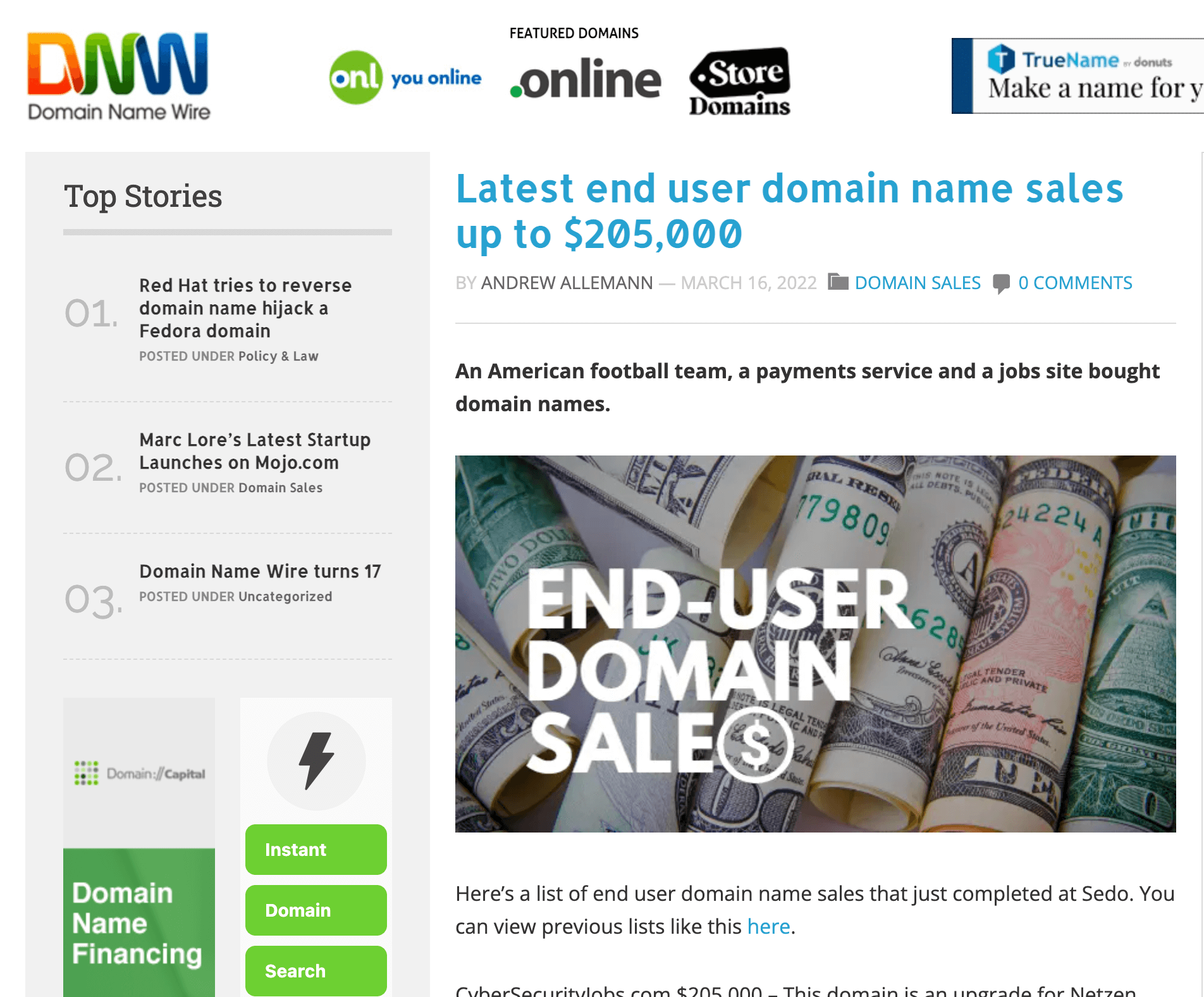 Articles and videos by domainers for beginners.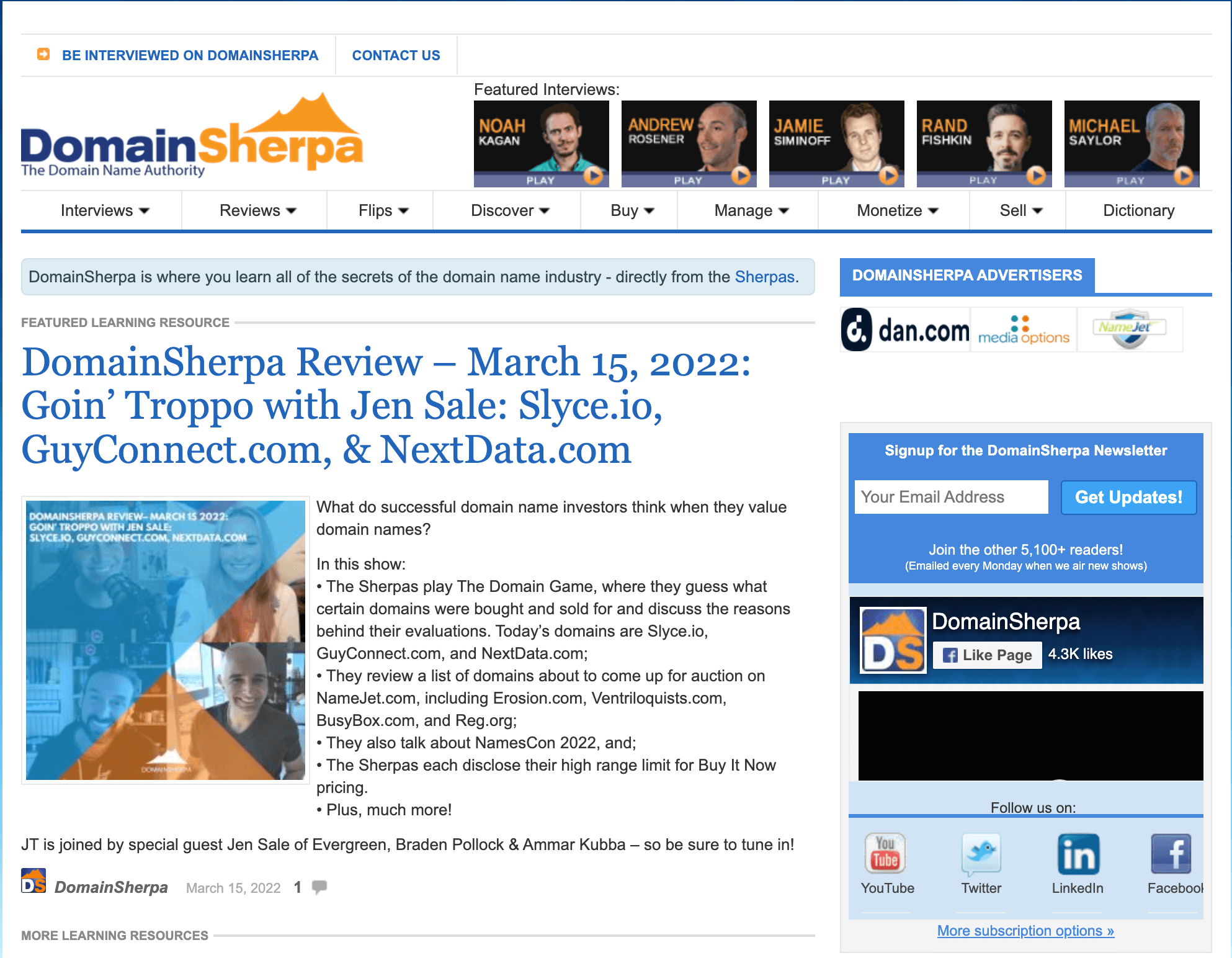 WHOIS Tools
The WHOIS directory is the source of truth for domain names. This includes:
The domain's registrar and registry
The expiration date
The domain owner's contact information
Details about the domain's status
A WHOIS lookup tool that you like is an important thing to keep in your back pocket, whether it's your computer's terminal or one of these:
A user-friendly WHOIS lookup tool.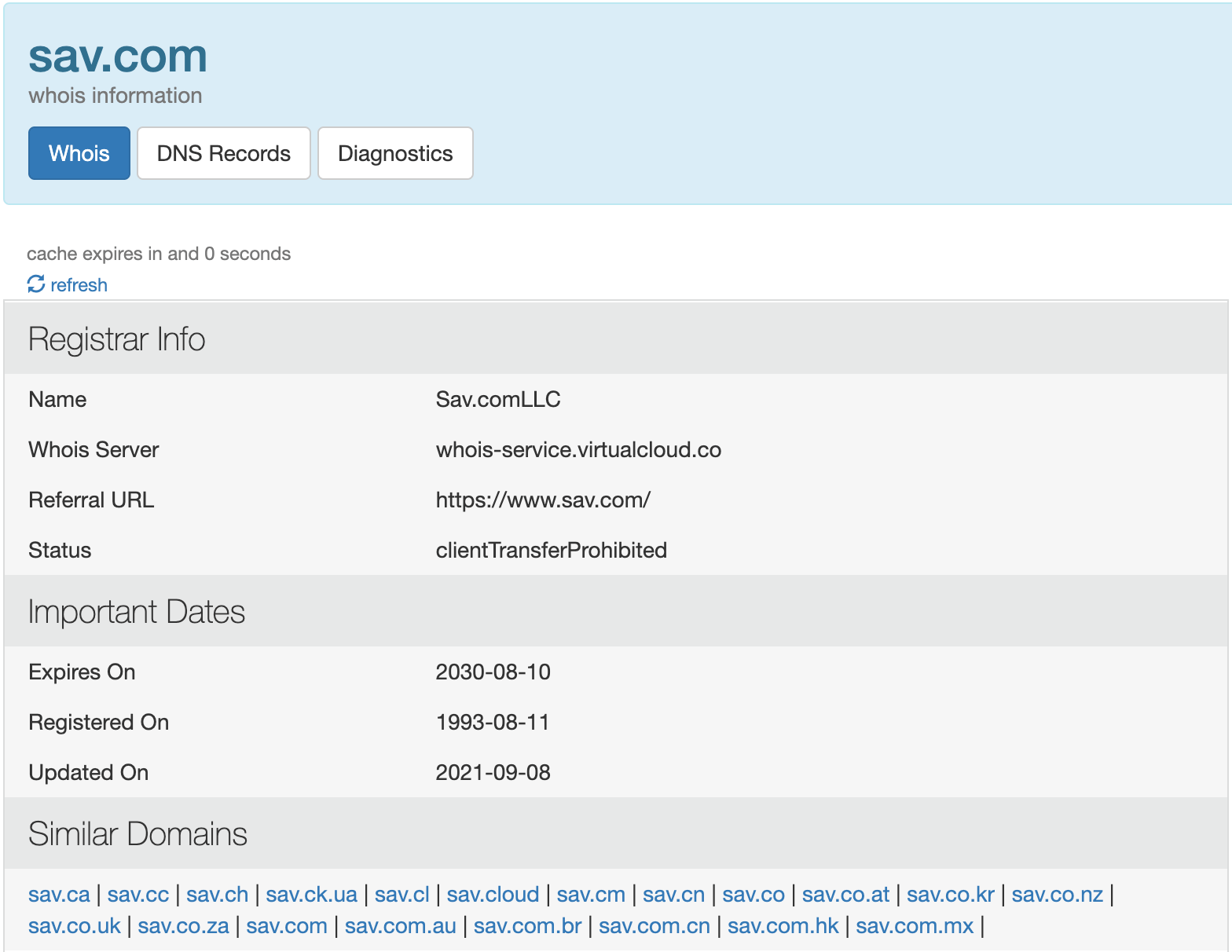 A reverse WHOIS lookup tool.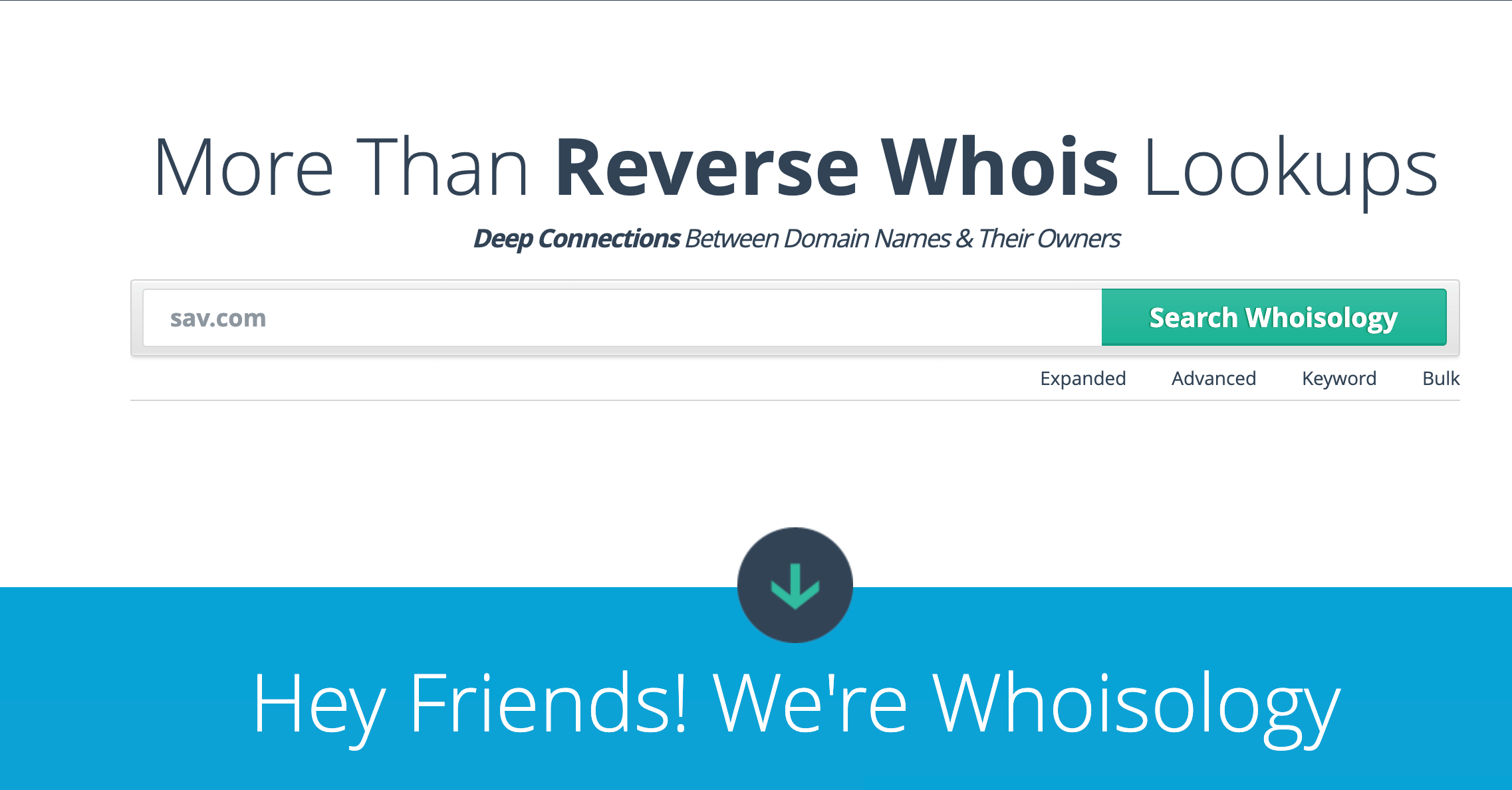 See the ownership history of any domain.

Research Tools
A good domain investor always does their due diligence and researches their investments. These tools can help you find a domain's
Approximate value
Availability
Traffic history
Sale and auction listings
DNS information
Updates on changes to its status
And more!
Look up any domain's owner, hosting information, ownership history, and more.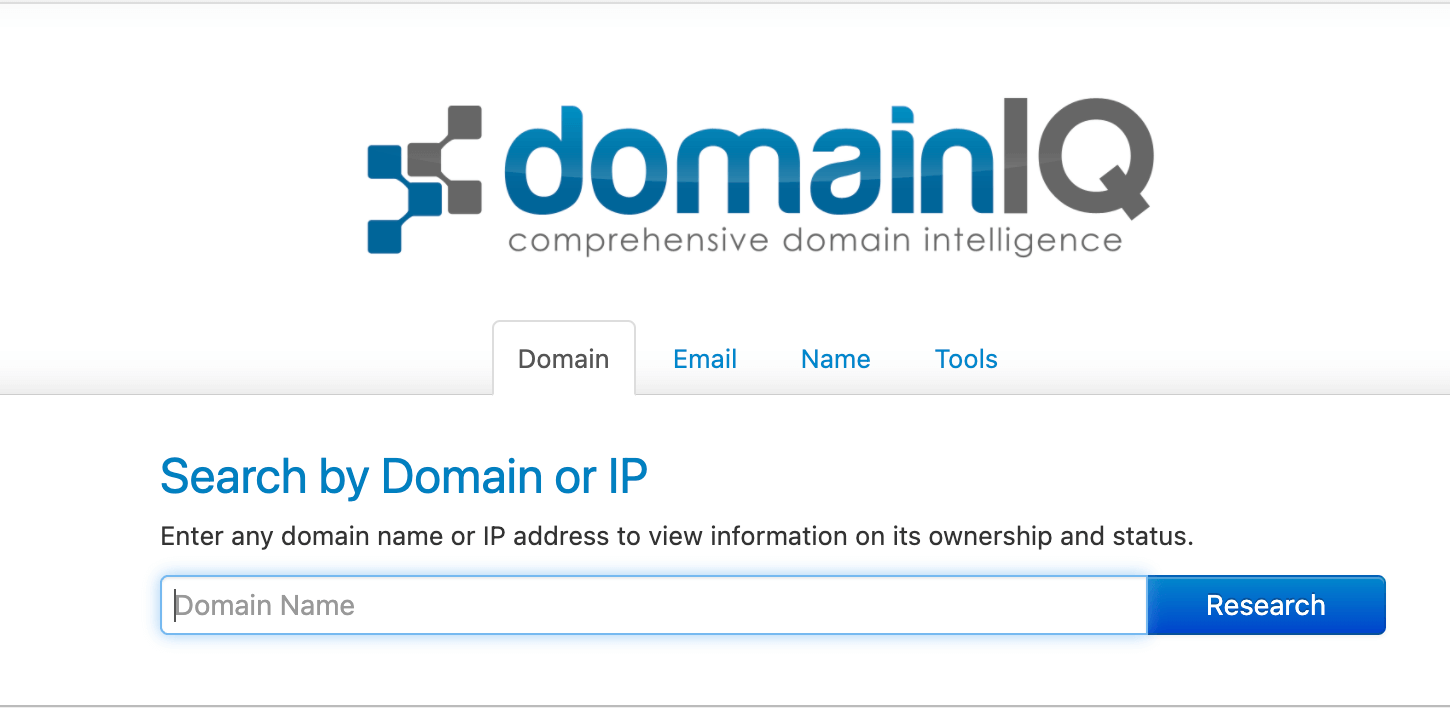 Appraise domains, check their trademark status, monitor your portfolio value, and more.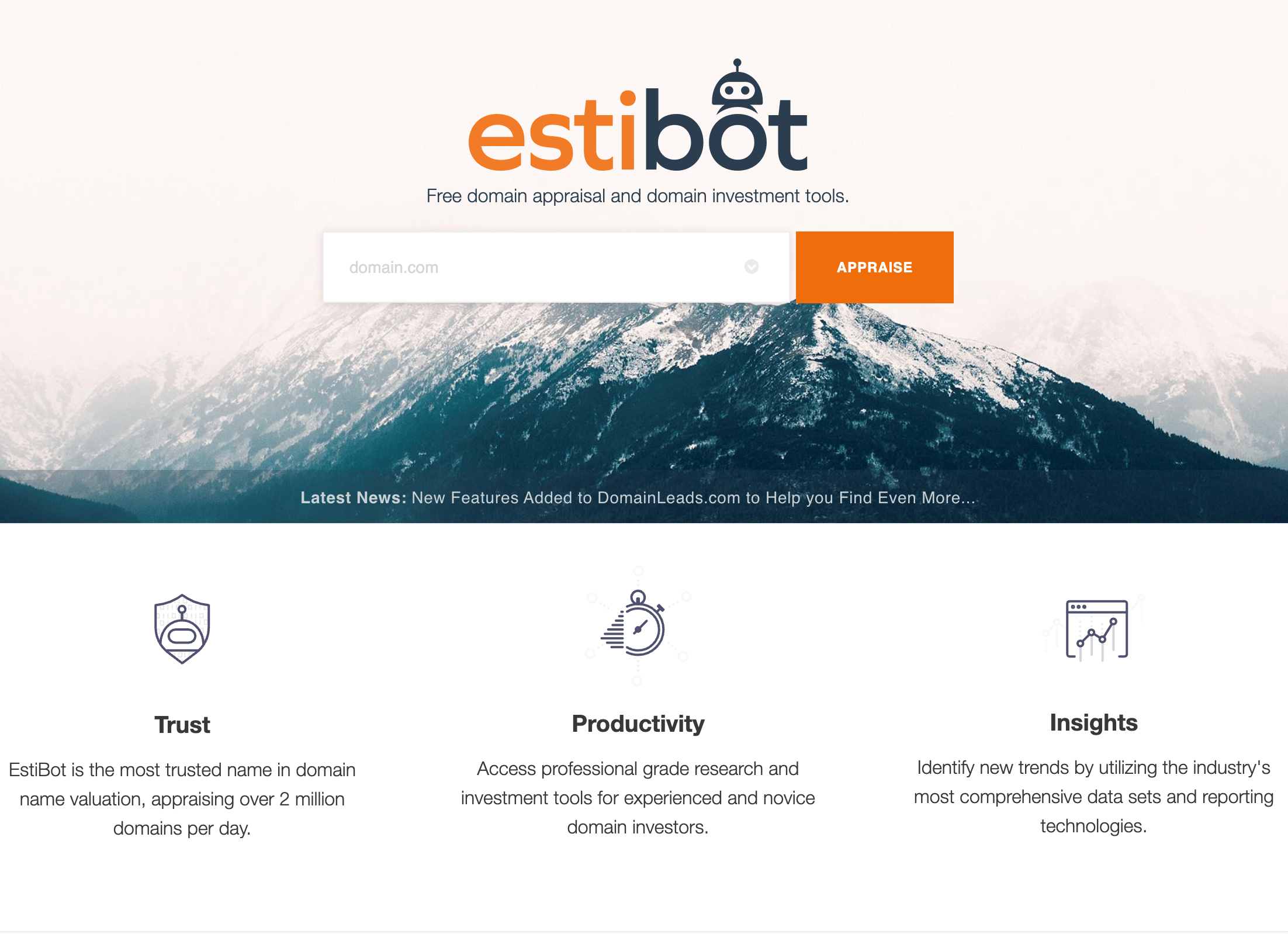 See data on domain sales that have taken place.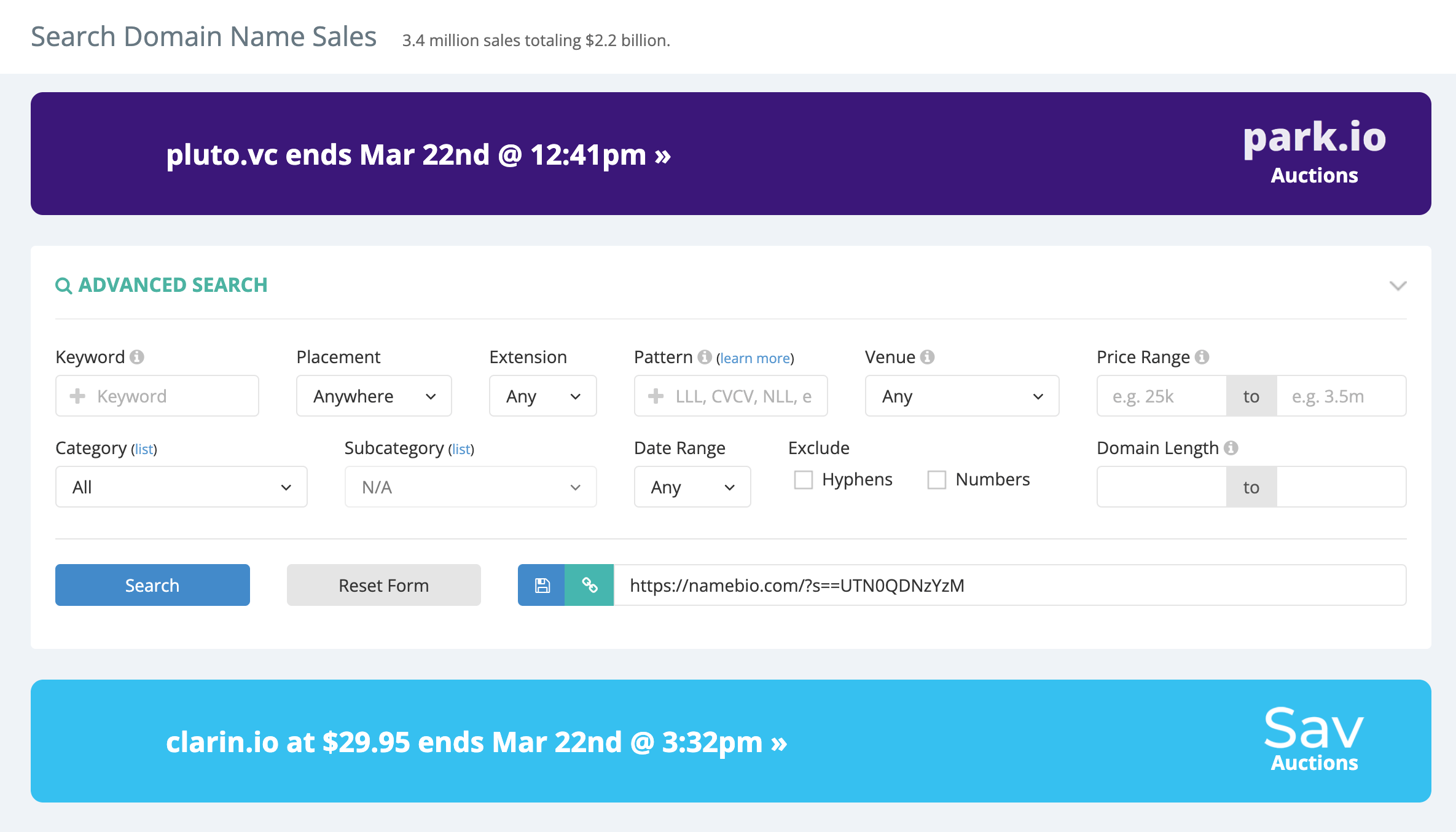 See the history of over 669 billion web pages.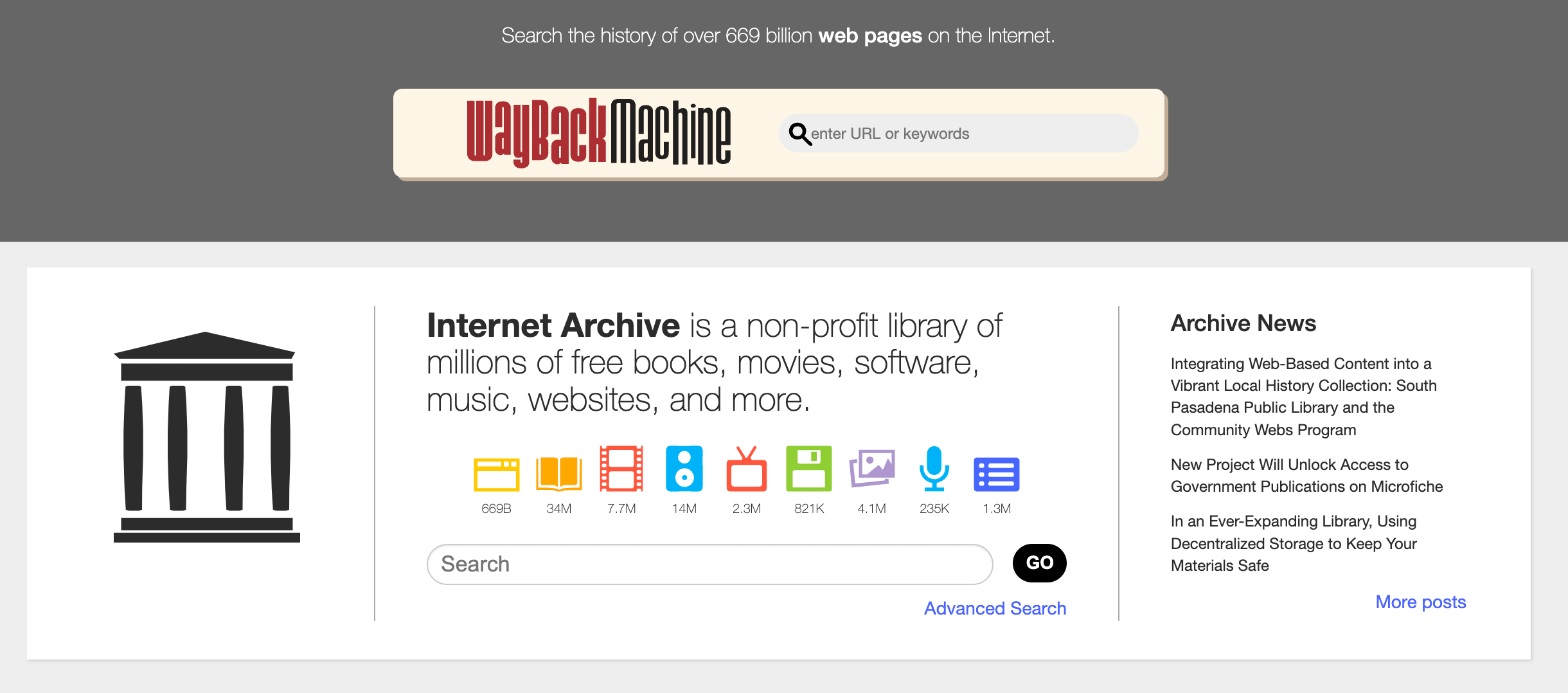 See where domains are for sale and at what price.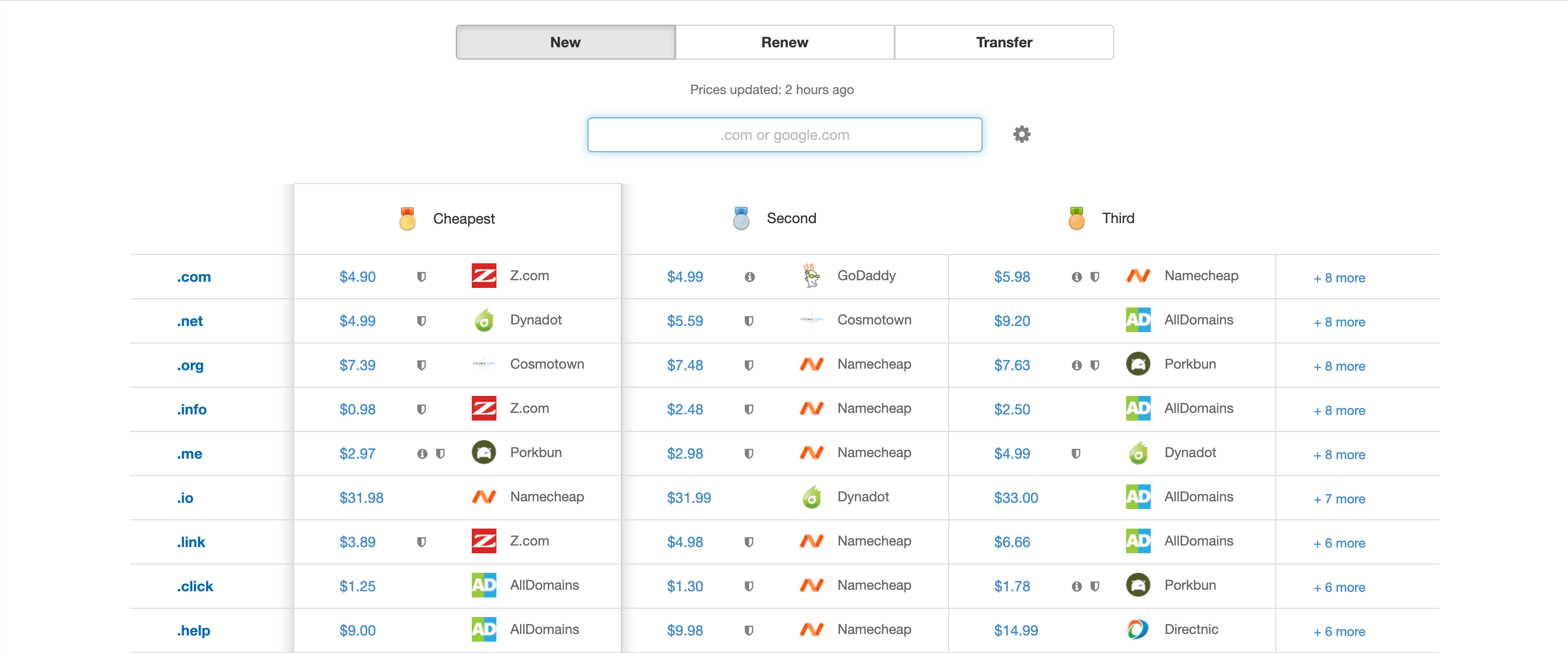 Automatically generate new domain names.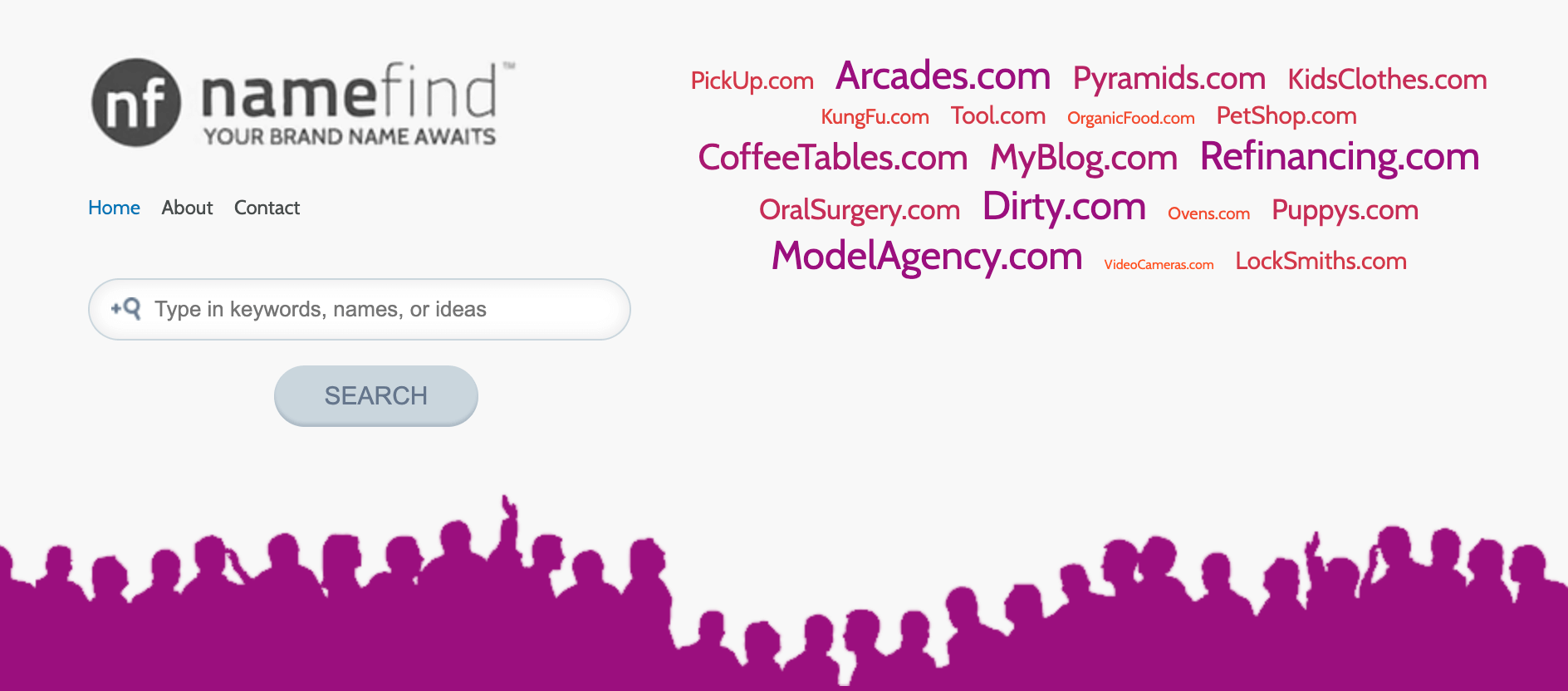 Keep an eye on any changes in domain registrant, brand, name server, IP address, or domain.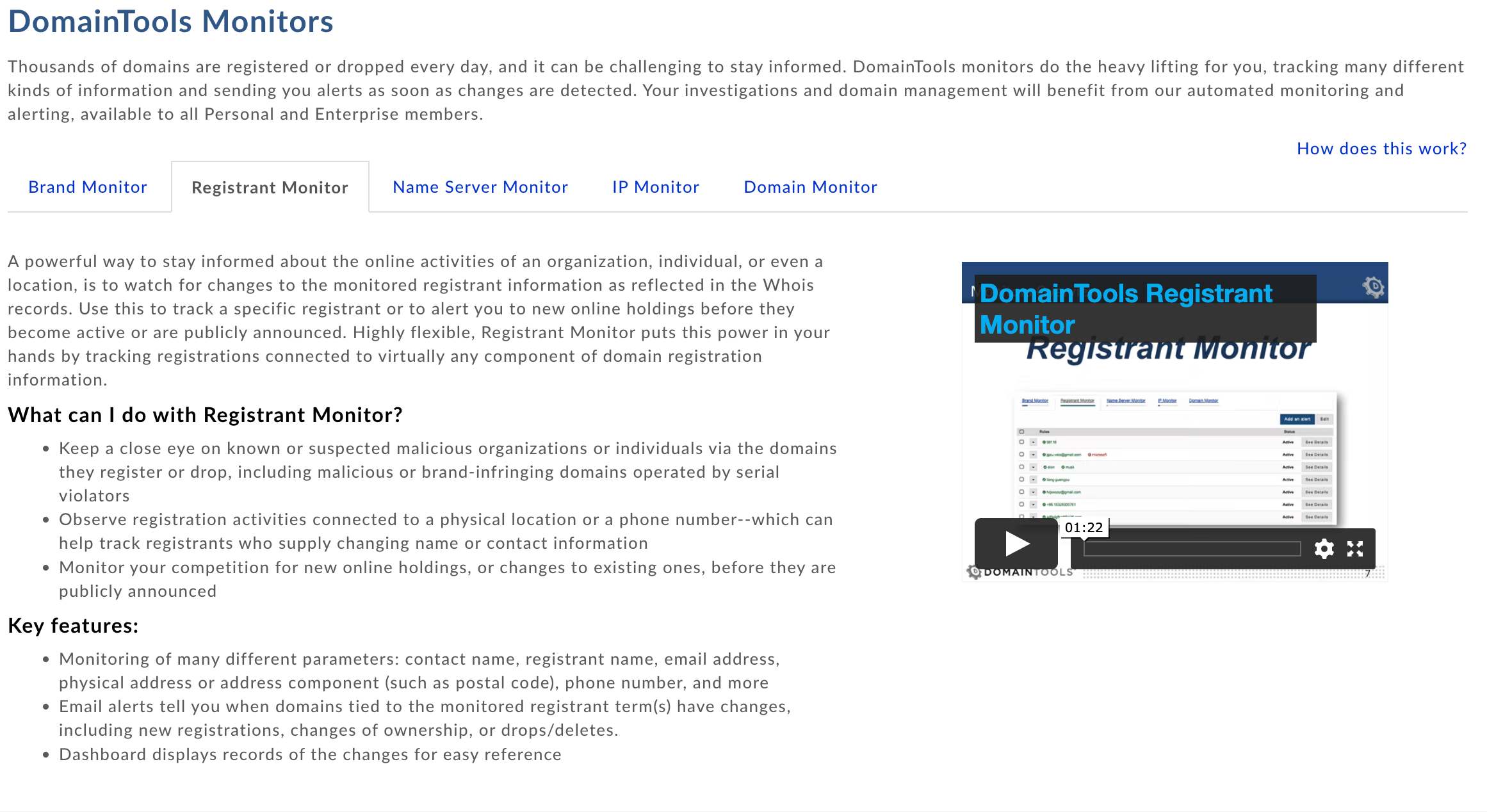 Trademark and UDRP Tools
Before buying and selling domains, it's important to check whether or not it uses any trademarked words or phrases. Trademark disputes in the domain sphere are handled by a process called the Uniform Domain Name Dispute Resolution Policy (UDRP) that is set out by ICANN. Using these tools to check the trademark status of a domain you want to buy or sell could save you legal trouble later on.
A searchable database of active trademarks in the United States.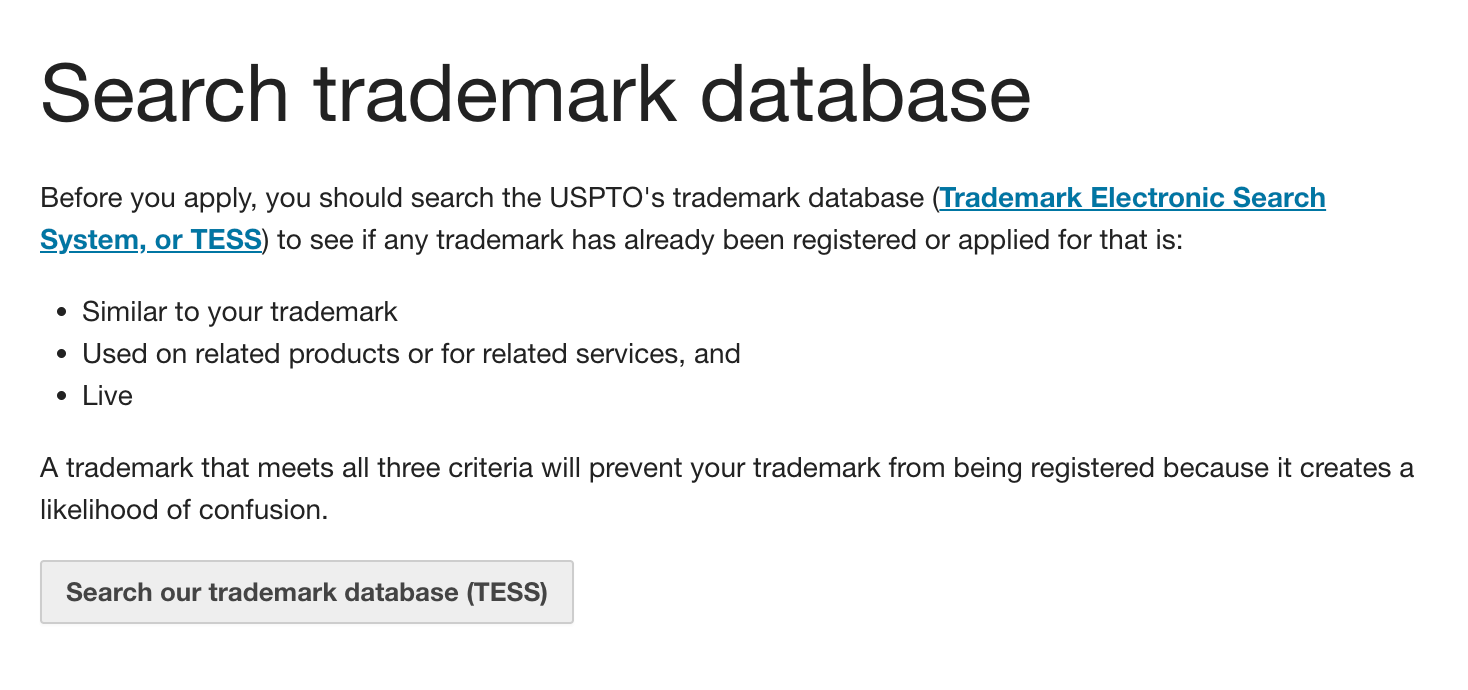 See active and past UDRP disputes.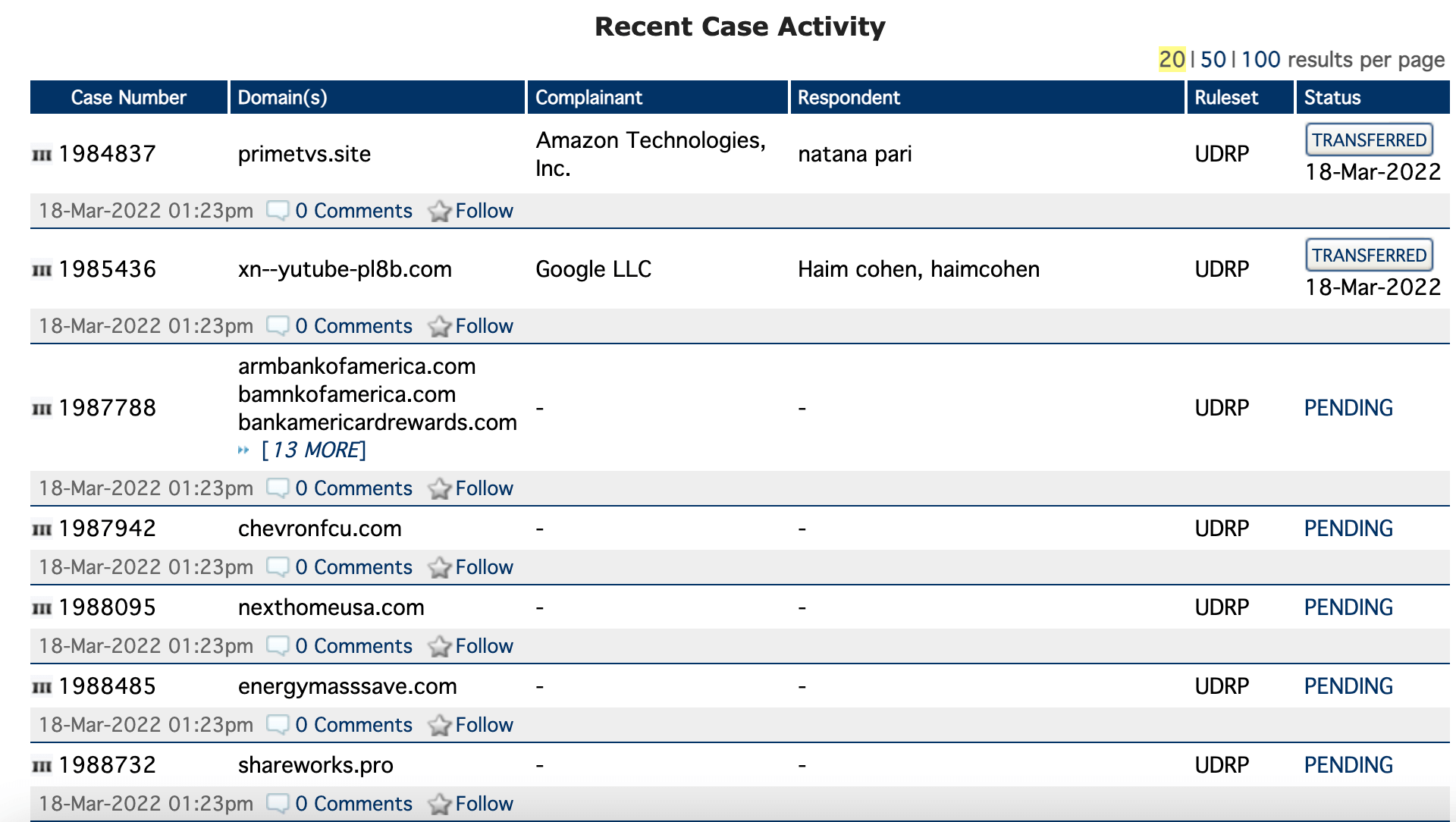 A global trademark search engine.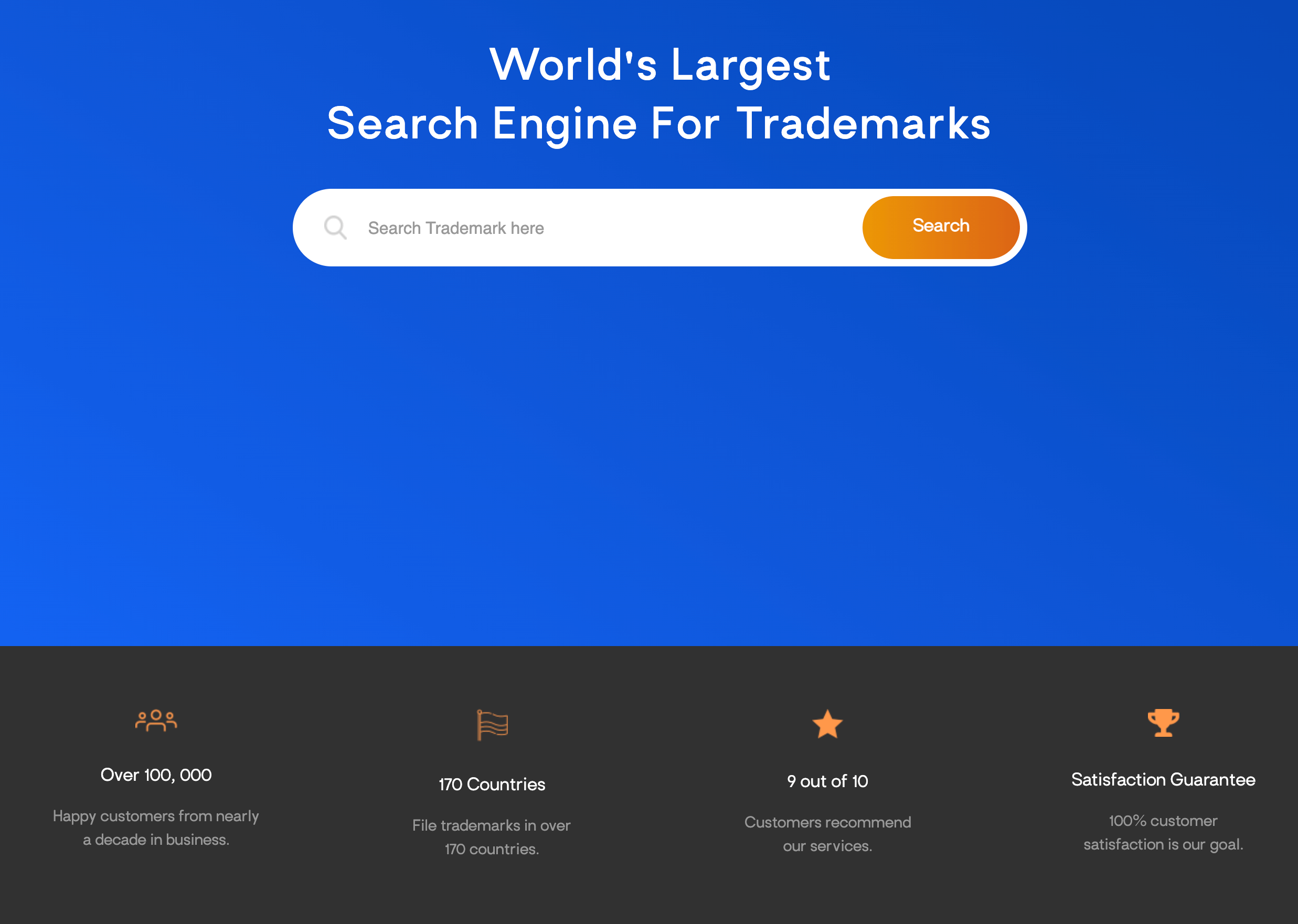 A user-friendly database of United States trademarks.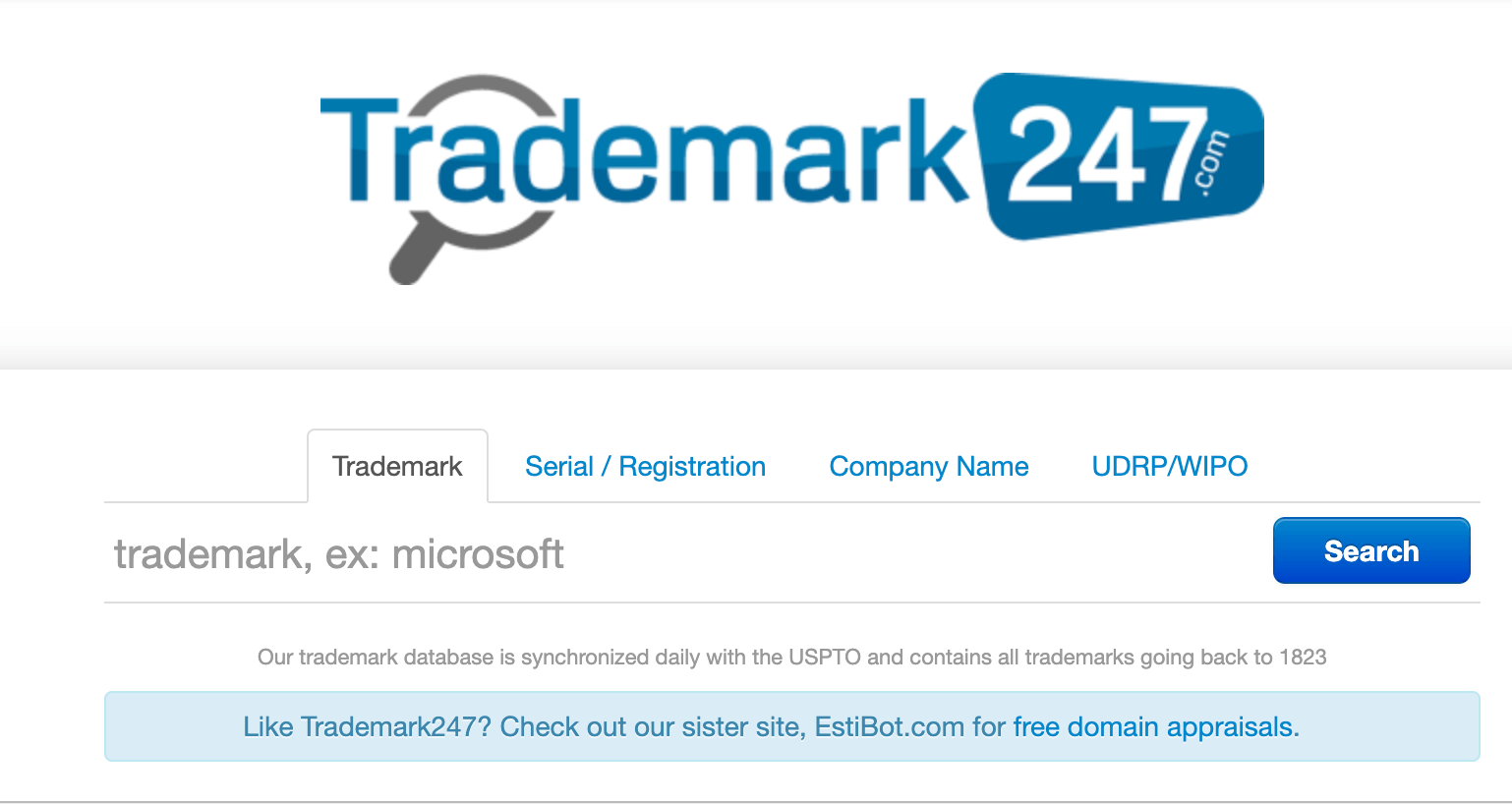 SEO Tools
What does SEO have to do with domains? A whole lot, it turns out! A history of high search volume, quality backlinks, and Google indexing are great news for a domain's valuation and future traffic.
An SEO service known for checking the number and quality of backlinks.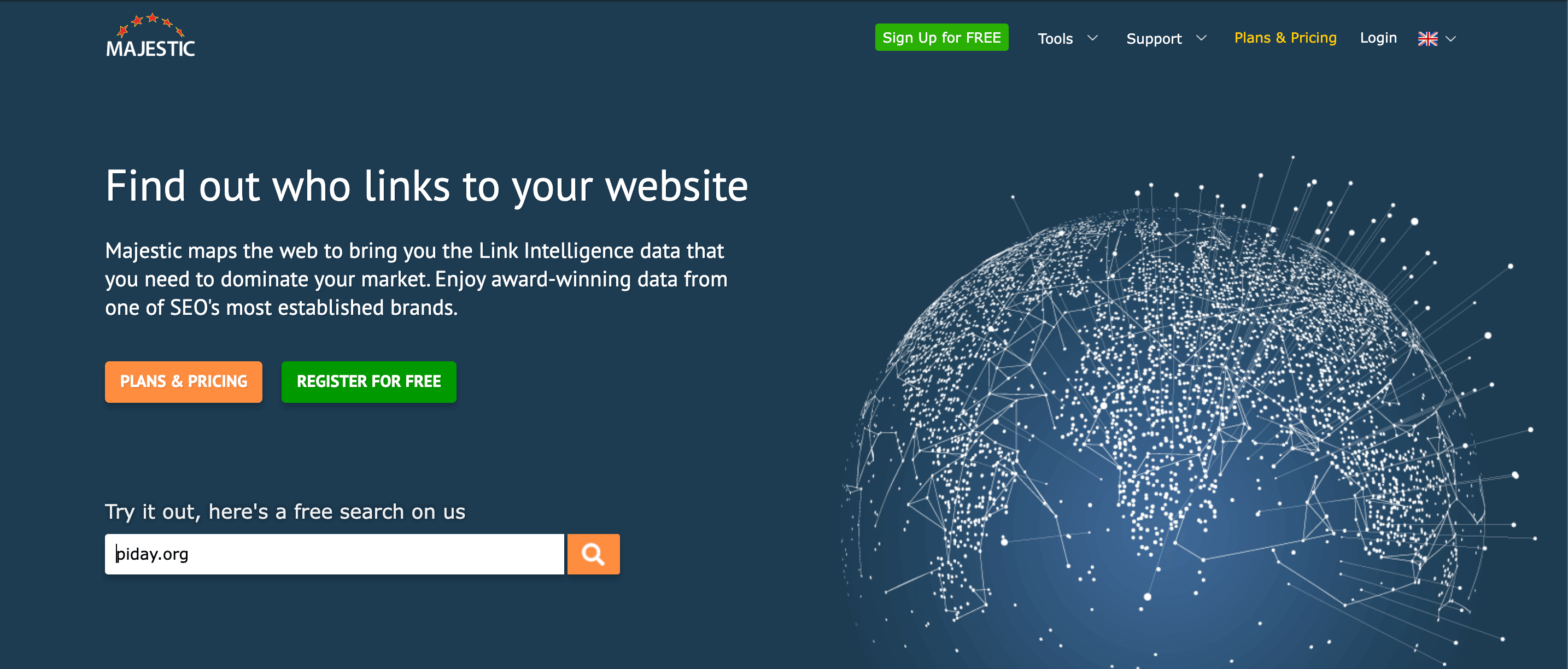 A popular software for keyword research, backlink analysis, and domain analysis.

A popular, effective SEO and SEM software option.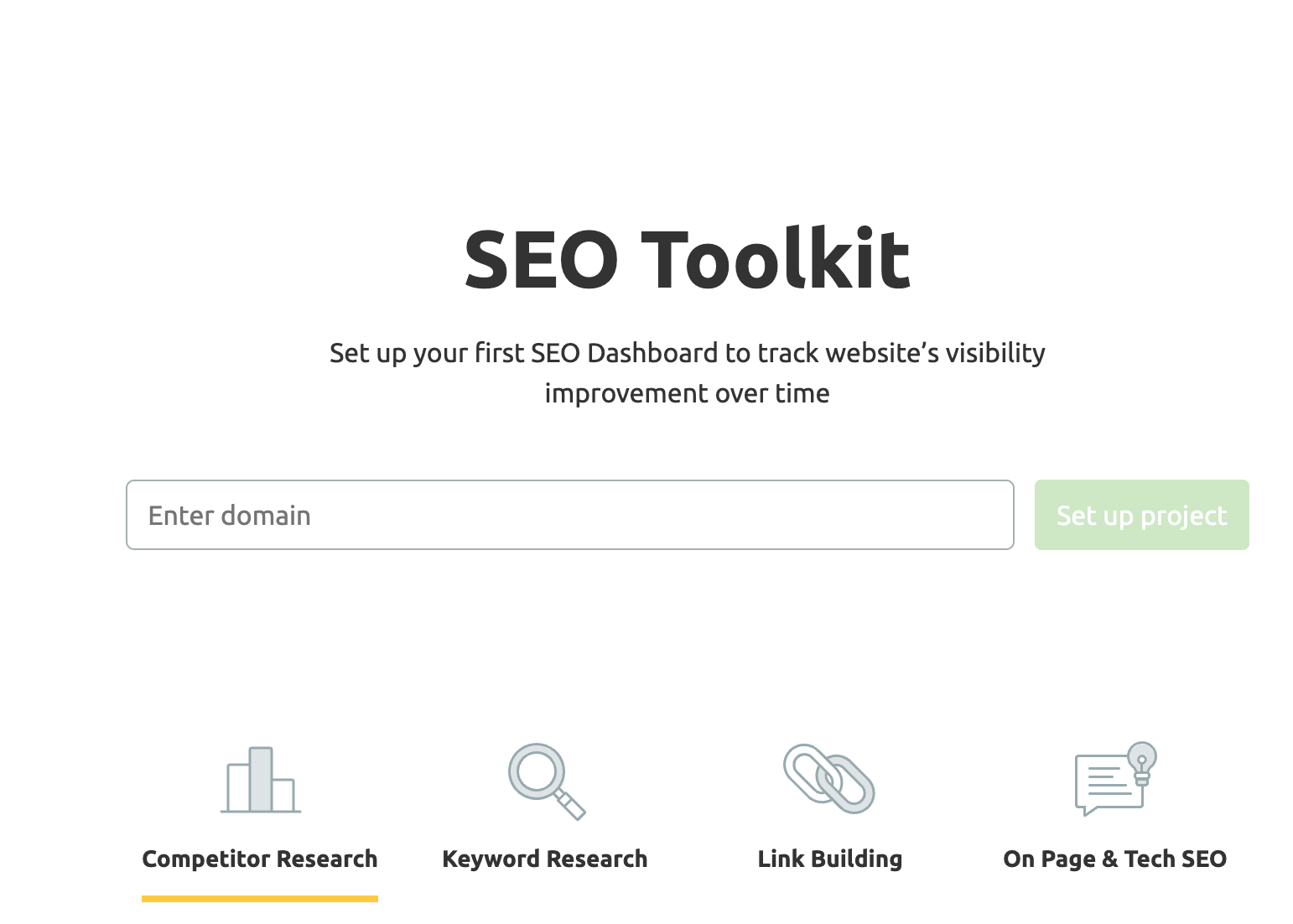 Create sitemaps for easy indexing.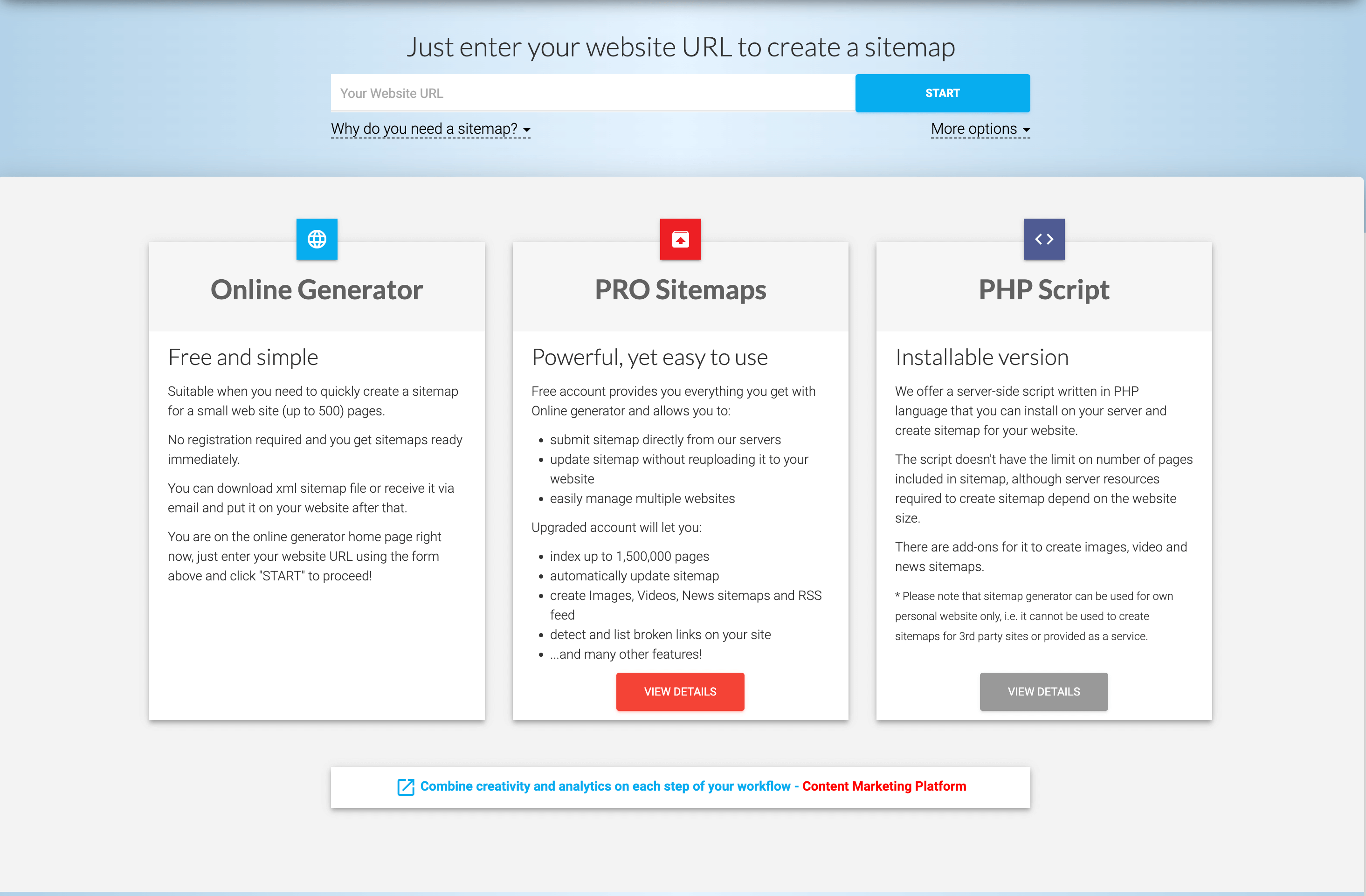 A user-friendly SEO software.
See search volume trends over time.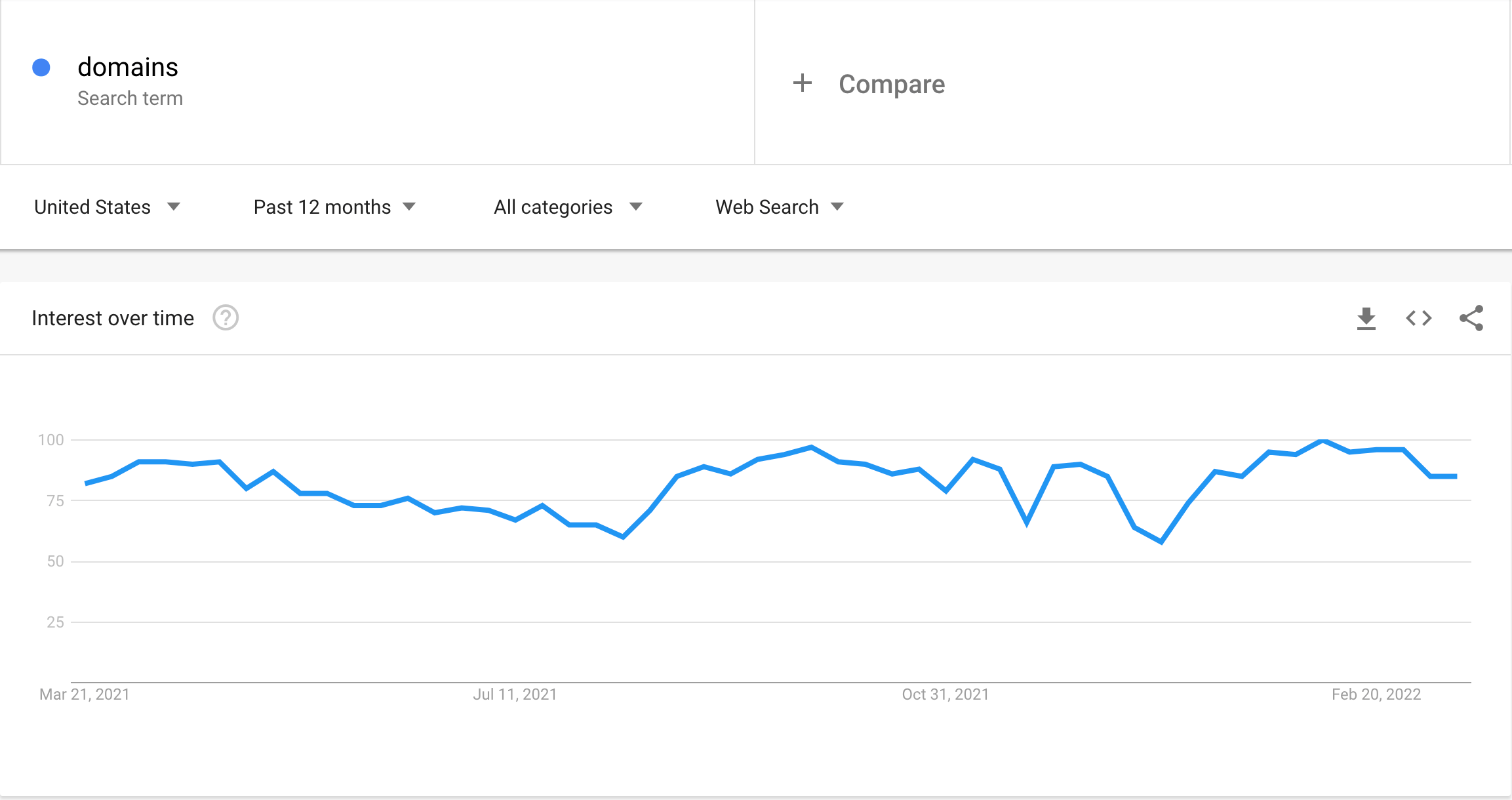 How Sav Can Help
The most important tool in your domain investing kit is your preferred domain registrar. We would be thrilled to be yours. That's why we offer features like:
Wide domain name selection
Industry low prices
4% commission rate
Free SSL and WHOIS privacy
An affordable website builder
DNS powered by CloudFlare
Partnership with the Sedo and Afternic networks
What are you waiting for? Get started today!