Amazon is an undeniable ecommerce giant. What started as a website for buying books now has its hands in pretty much every type of product available. However, that doesn't mean every other company on earth should lose hope.
Online Store Competitors
Amazon isn't the only huge company in the ecommerce world. There are a few other companies, most of them international, who offer similarly vast catalogs of products and make up huge percentages of their countries' online shopping revenue. Amazon's biggest ecommerce competitors include:
Alibaba group
Jingong
Otto
Rakuten
Flipkart
Newegg
Alibaba Group
Alibaba is a Chinese online retail giant that specializes in wholesale. The businesses under the Alibaba Group umbrella are:
Alibaba
AliExpress
Taobao
Tmall
Alibaba is the B2B-focused branch while the other three focus on B2C and multinational business. Alibaba is responsible for 58% of all online retail sales within China.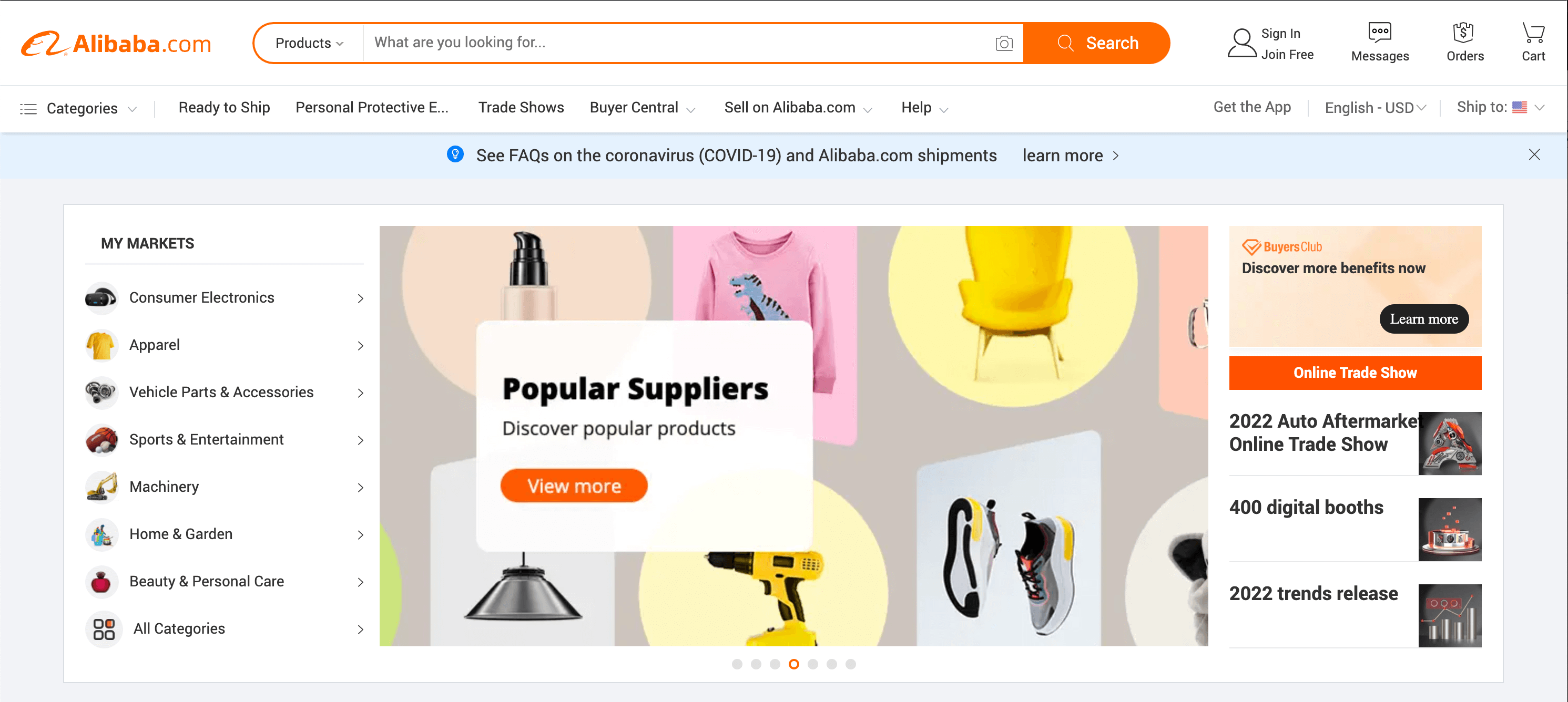 Jingdong (JD.com)
Jingdong, formerly known as 360buy, is a popular ecommerce business based in China. Its "buy in bulk" option puts it in competition with Alibaba. Their English-language affiliate site, joybuy.com, ships to more than 200 countries, offers 24/7 customer service, and 30-day returns.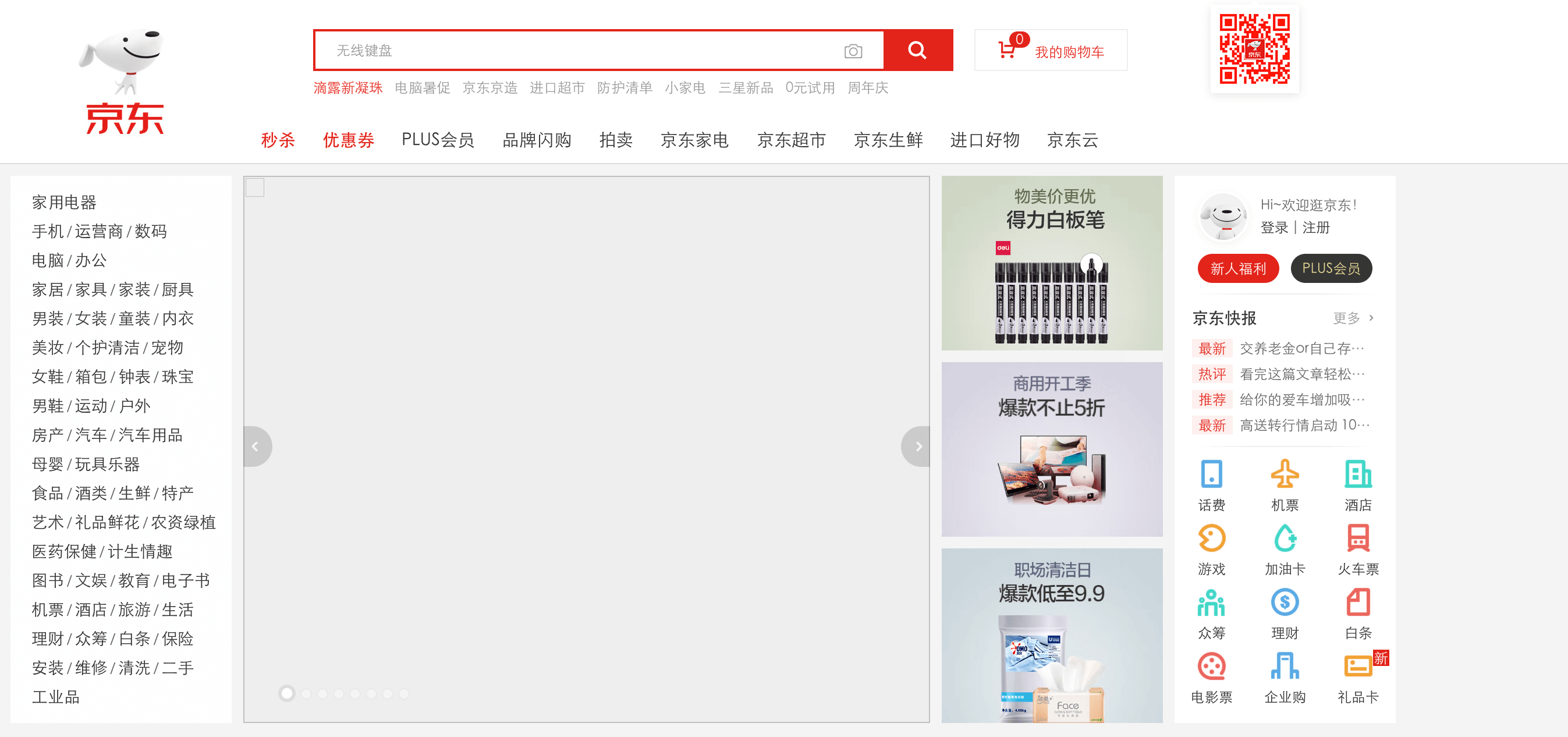 Otto
Otto is a German trade company that focuses on selling products from other brands on its ecommerce platform. Their products include fashion, electronics, home goods, sports, and more. Its user interface is a large part of the platform's popularity. Otto has a 13.7% annual growth rate.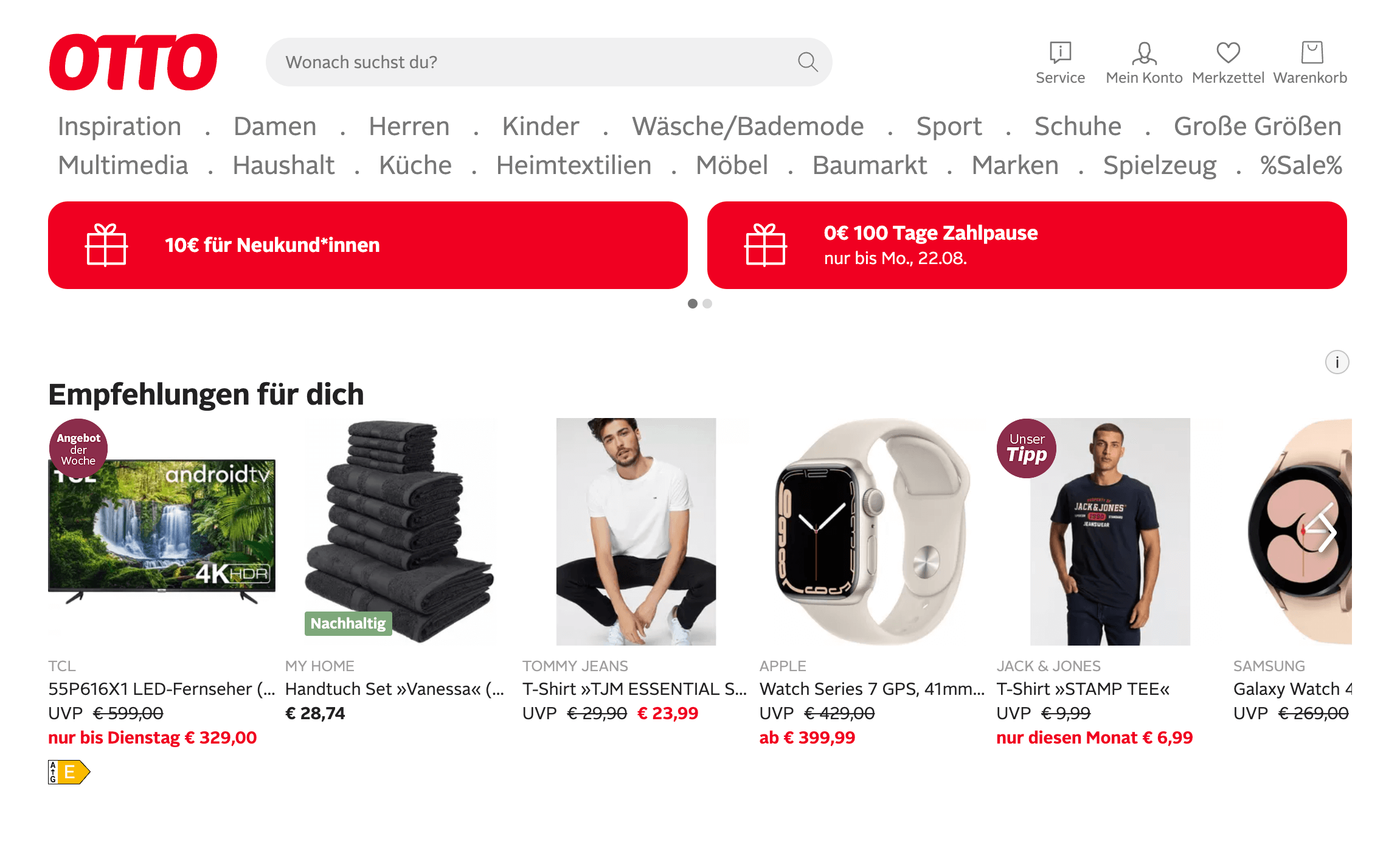 Rakuten
Rakuten is an ecommerce company based in Japan that generates more than $2.3 trillion per year in sales. They've since expanded worldwide with their purchases of buy.com (US), play.com (UK), and PriceMinister (France).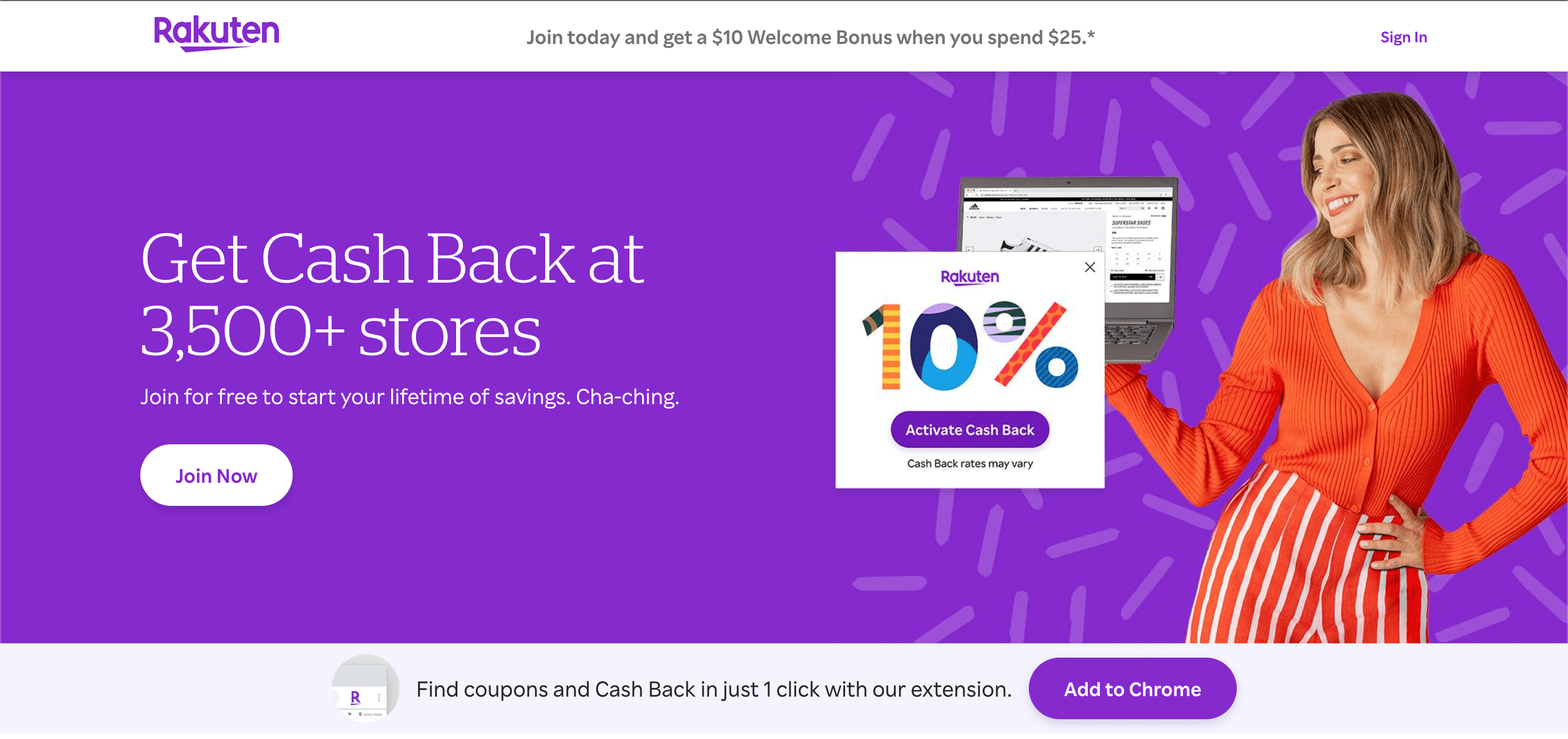 Flipkart
Flipkart is the largest online retailer in India. Walmart acquired 77% of Flipkart's shares in 2018, valuing the company at $22 million. At the time the deal was reported as representing a threat to Amazon on the global ecommerce stage.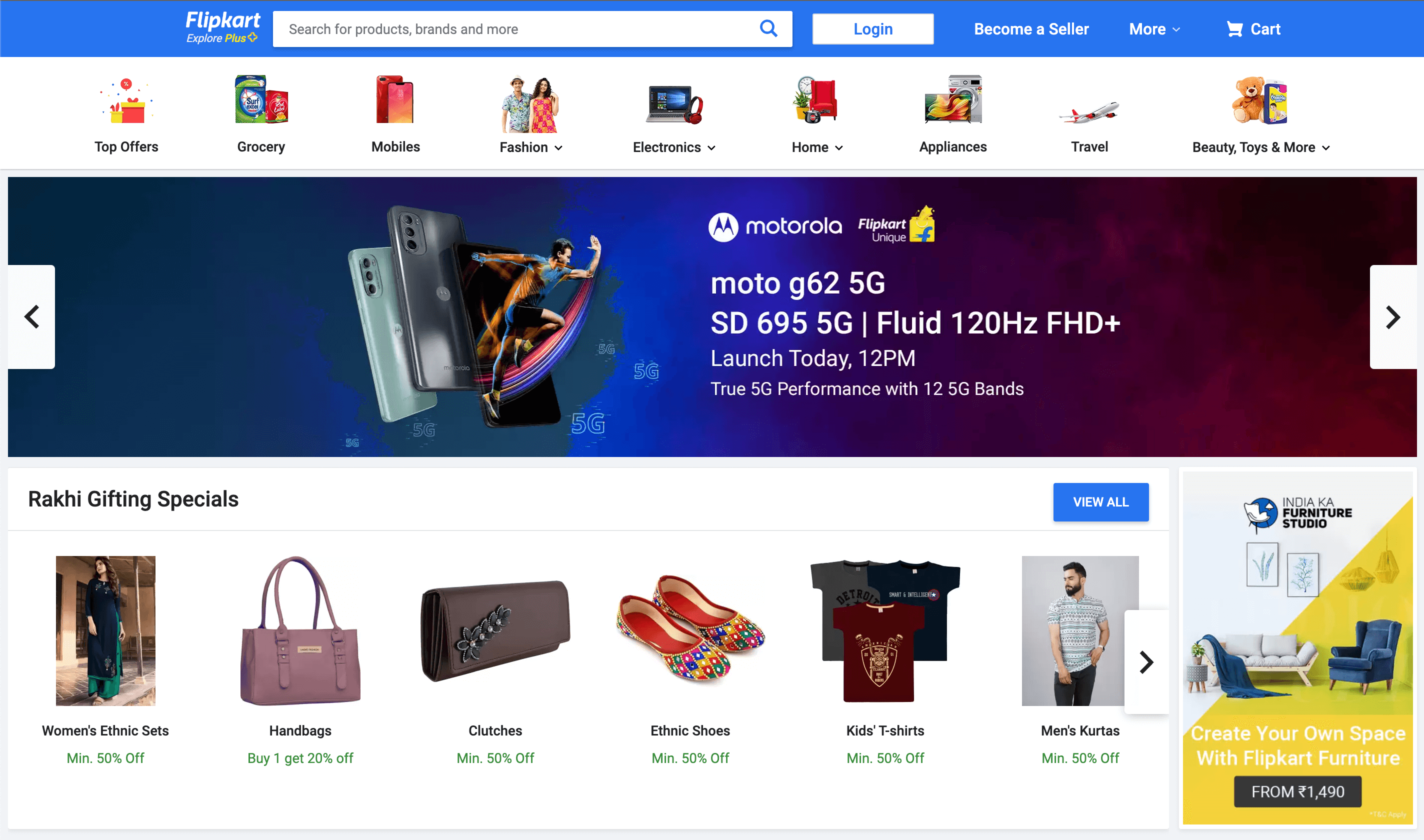 Newegg
Newegg is an emerging global leader in online electronics sales. This makes them a threat to Amazon because Amazon's most popular product category is electronics. 44% of Amazon shoppers have used the site to purchase electronics.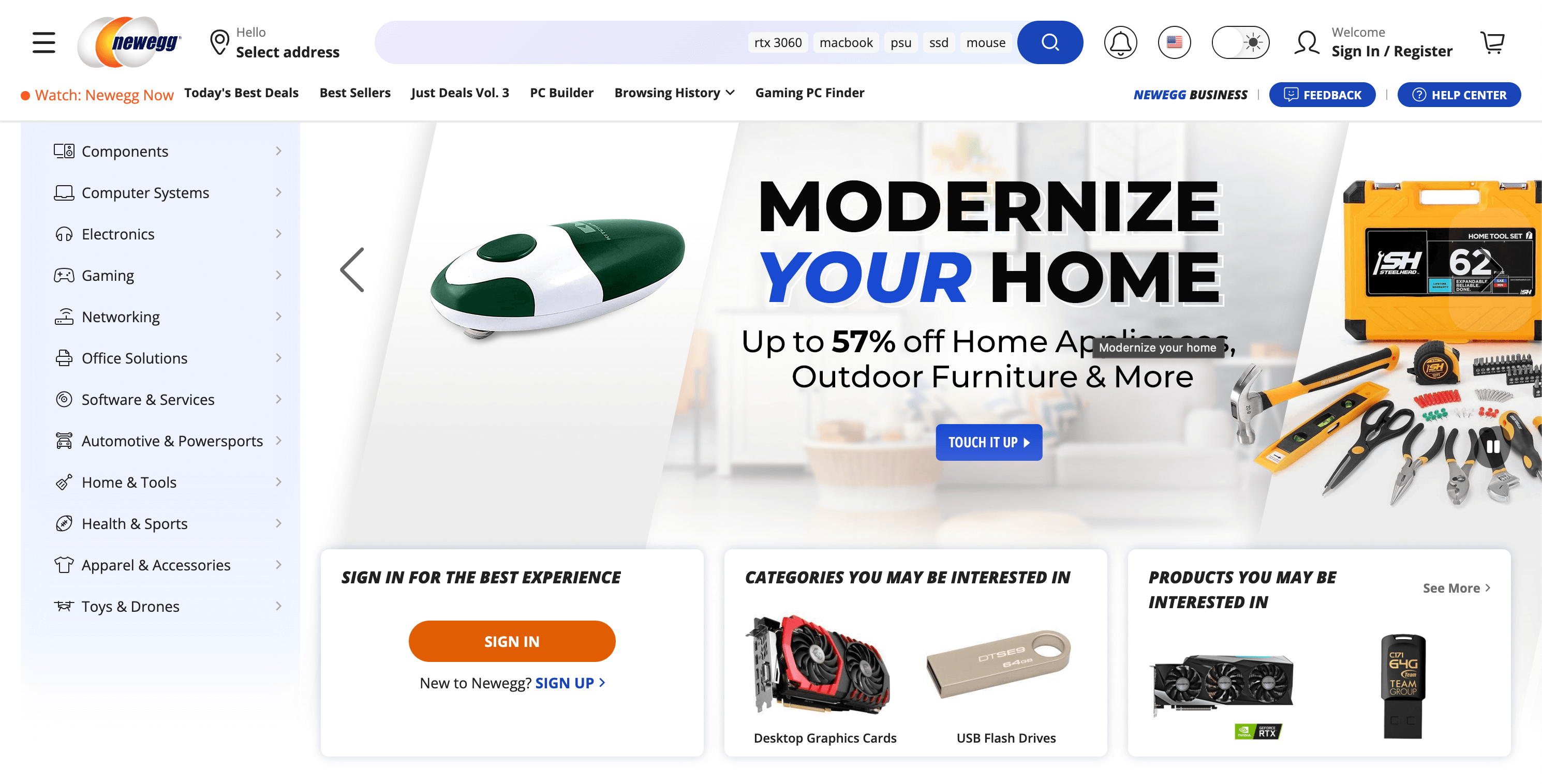 Overstock
You can find deals on just about anything on Overstock.com. Their low prices, often lower than Amazon's, are a huge draw for online shoppers who love a good bargain.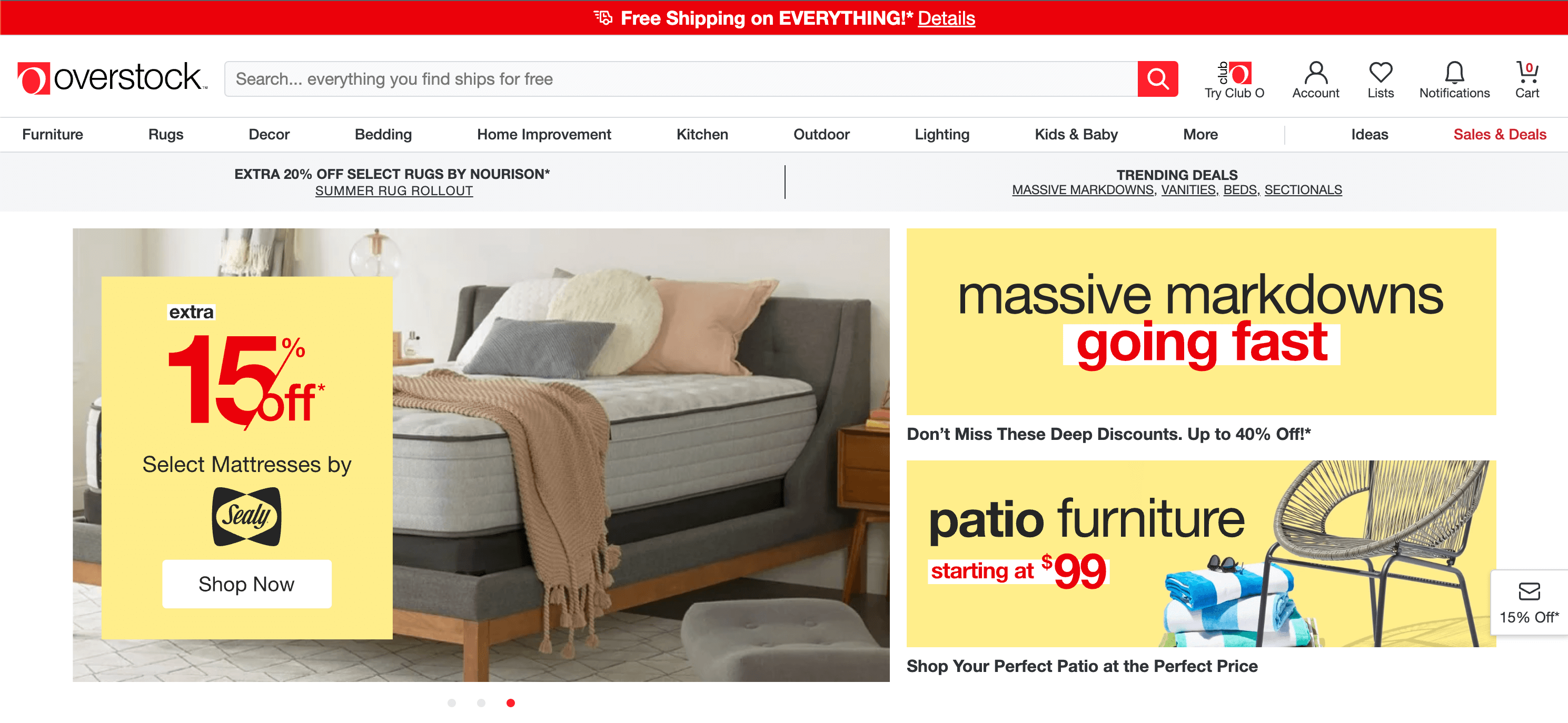 Physical Store Competitors
Though ecommerce sites are the most obvious competitors against Amazon, brick and mortar chains with online components are doing some damage as well. Amazon's biggest brick and mortar competitors include:
Walmart
The Home Depot
Target
Apple
Best Buy
Costco
Kroger
Walmart
Walmart and Amazon are two of the largest retailers in the United States. While Amazon dominates online shopping, Walmart dominates physical retail stores. Though the chain has been around since 1962, it's not slowing down.

The Home Depot
The Home Depot is primarily a brick and mortar store, but their growing online presence has helped them grow steadily in the recent years.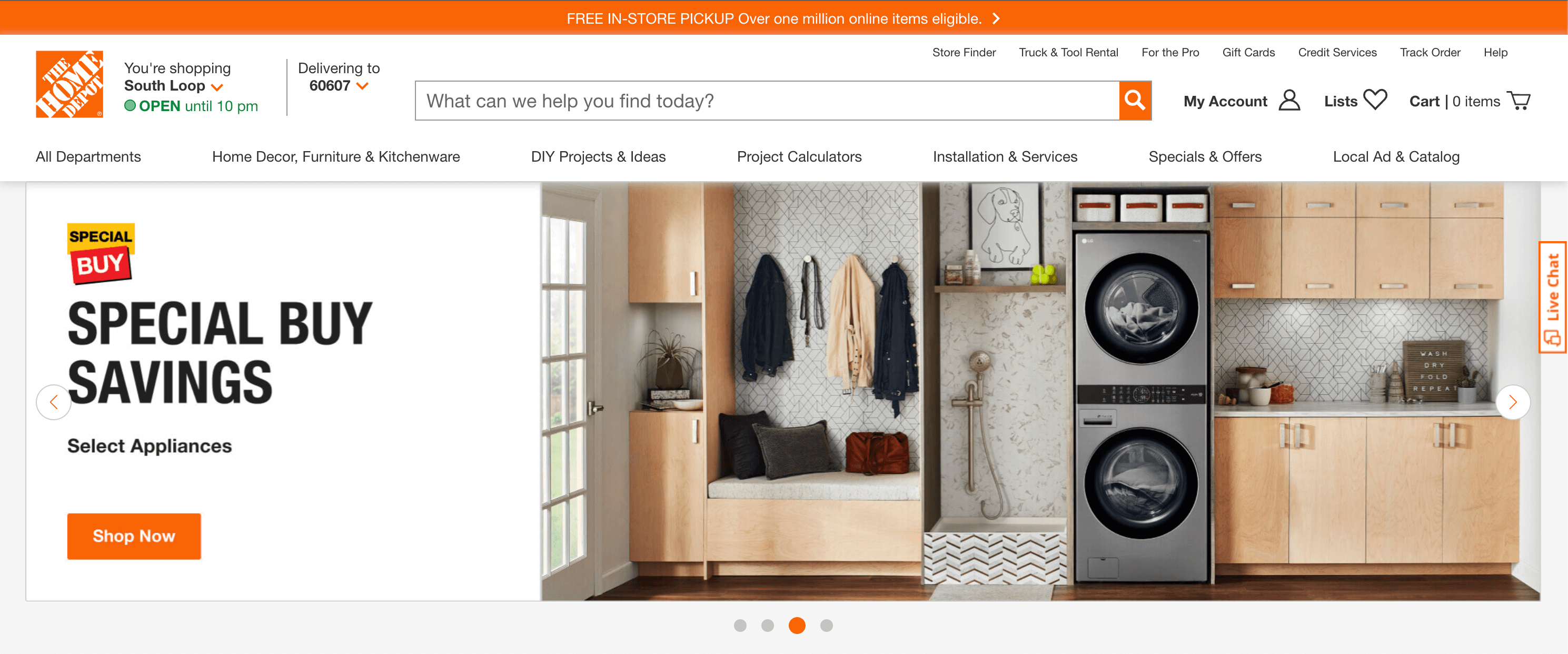 Target
Target is another department store that Amazon has been competing with for a long time. Though the chain isn't big enough for its revenue to compare to Walmart's and Amazon's, Target's loyal following and addition of same-day delivery, order pick-up, and curbside pick-up make it incredibly popular.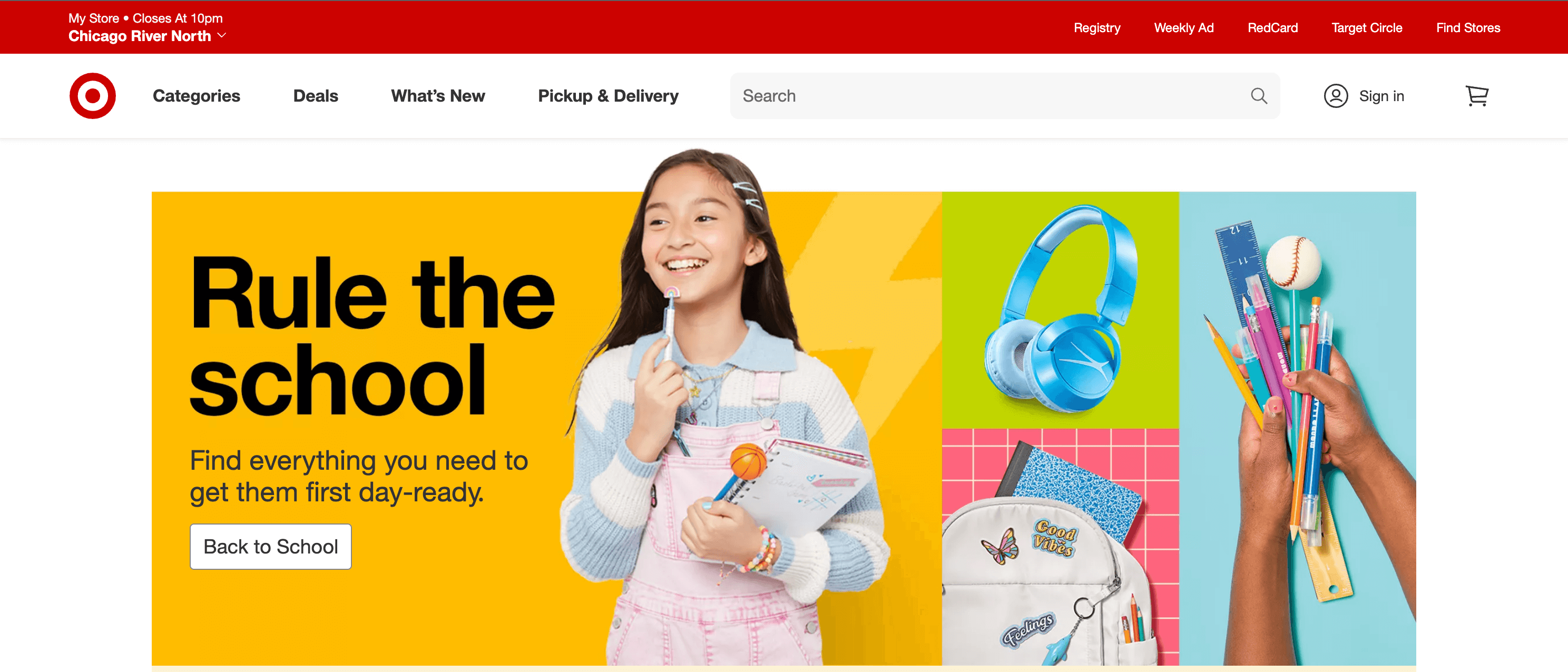 Apple
Apple owes a lot of its success to its branding and physical store locations, but they can also compete with Amazon and other online retailers that carry electronics. As of 2020, Apple has 15-20% of the United states electronics market share, second to Amazon's 65%.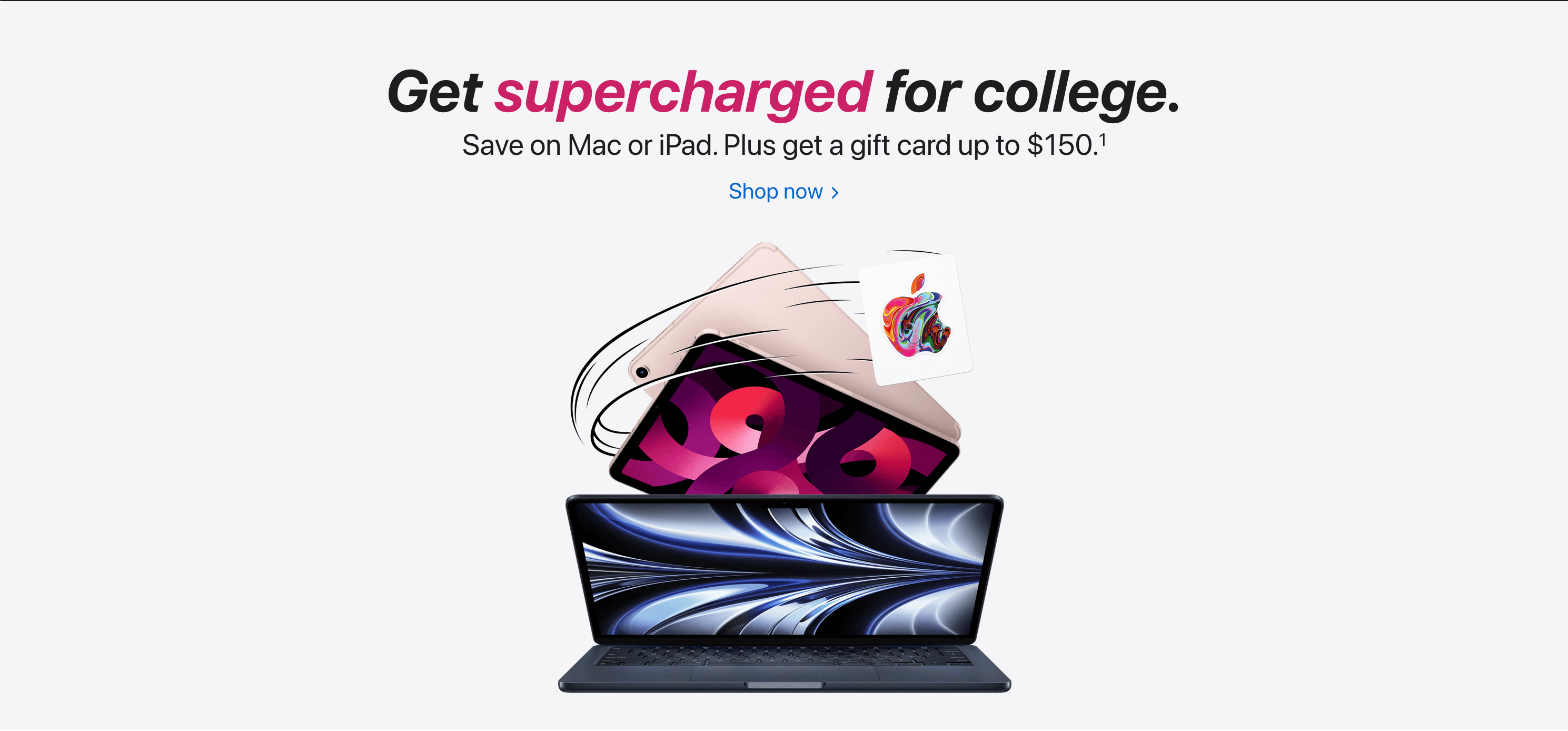 Best Buy
Best Buy is a huge, multinational electronics store chain, but it's still primarily thought of as a brick and mortar store despite its expansion into ecommerce.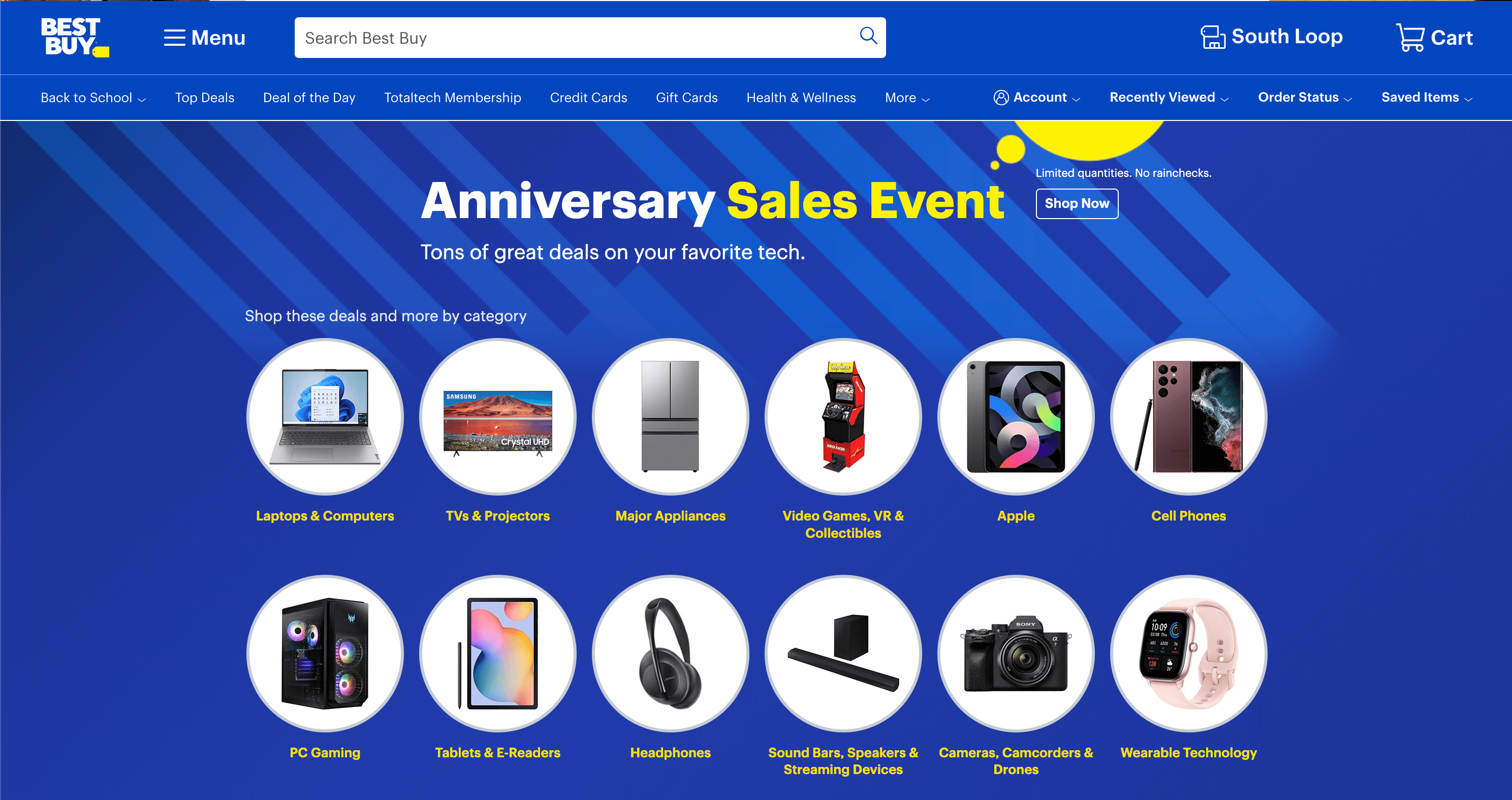 Costco
Costco is a retail giant in terms of their success, popularity, and bulk item sales. They sell pretty much everything from groceries and home goods to furniture and electronics.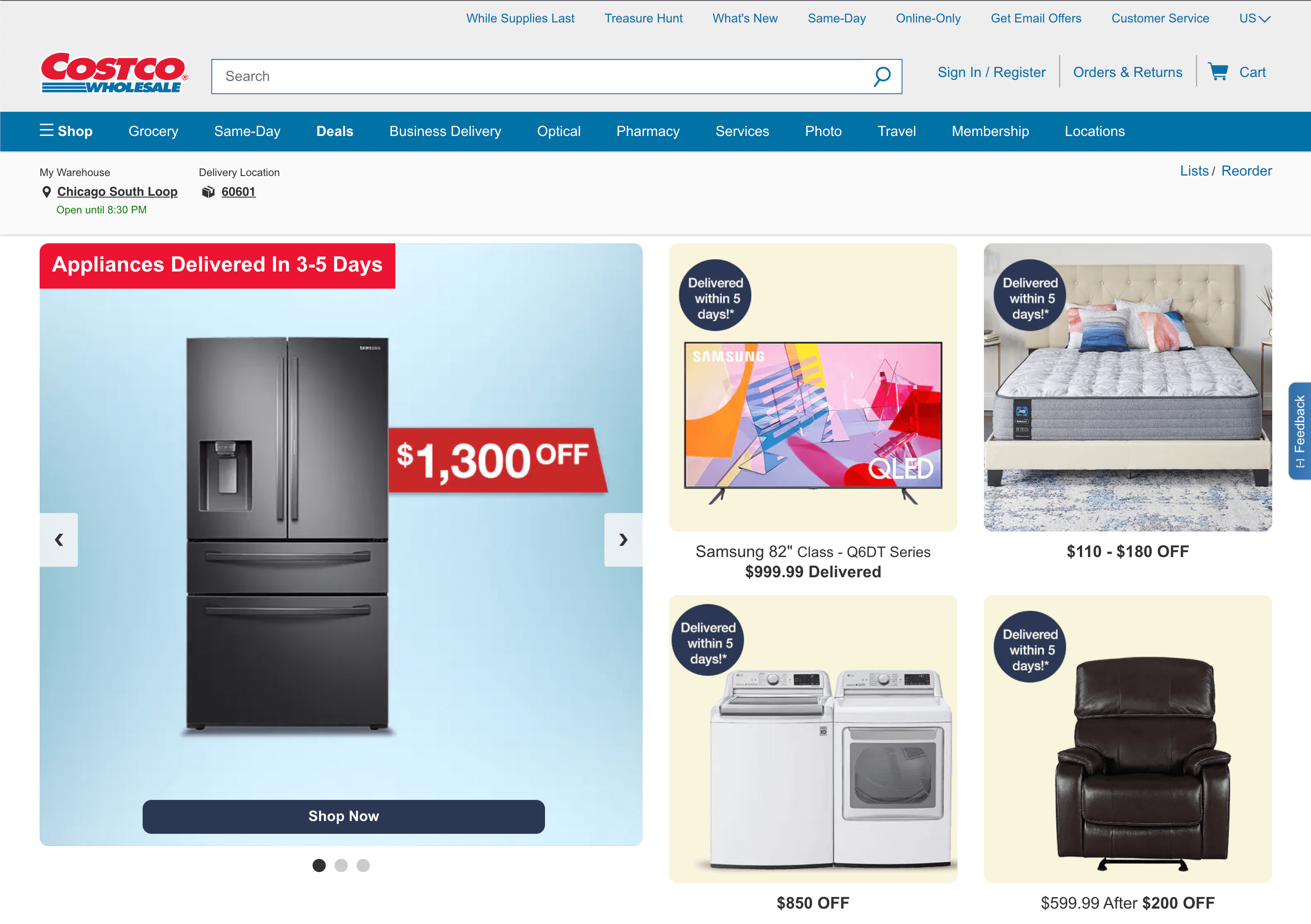 Kroger
With Amazon Fresh and their acquisition of Whole Foods, Amazon has become a major player in the grocery industry. Though Walmart is the biggest threat in terms of online grocery sales, Kroger's year over year growth makes it a serious competitor.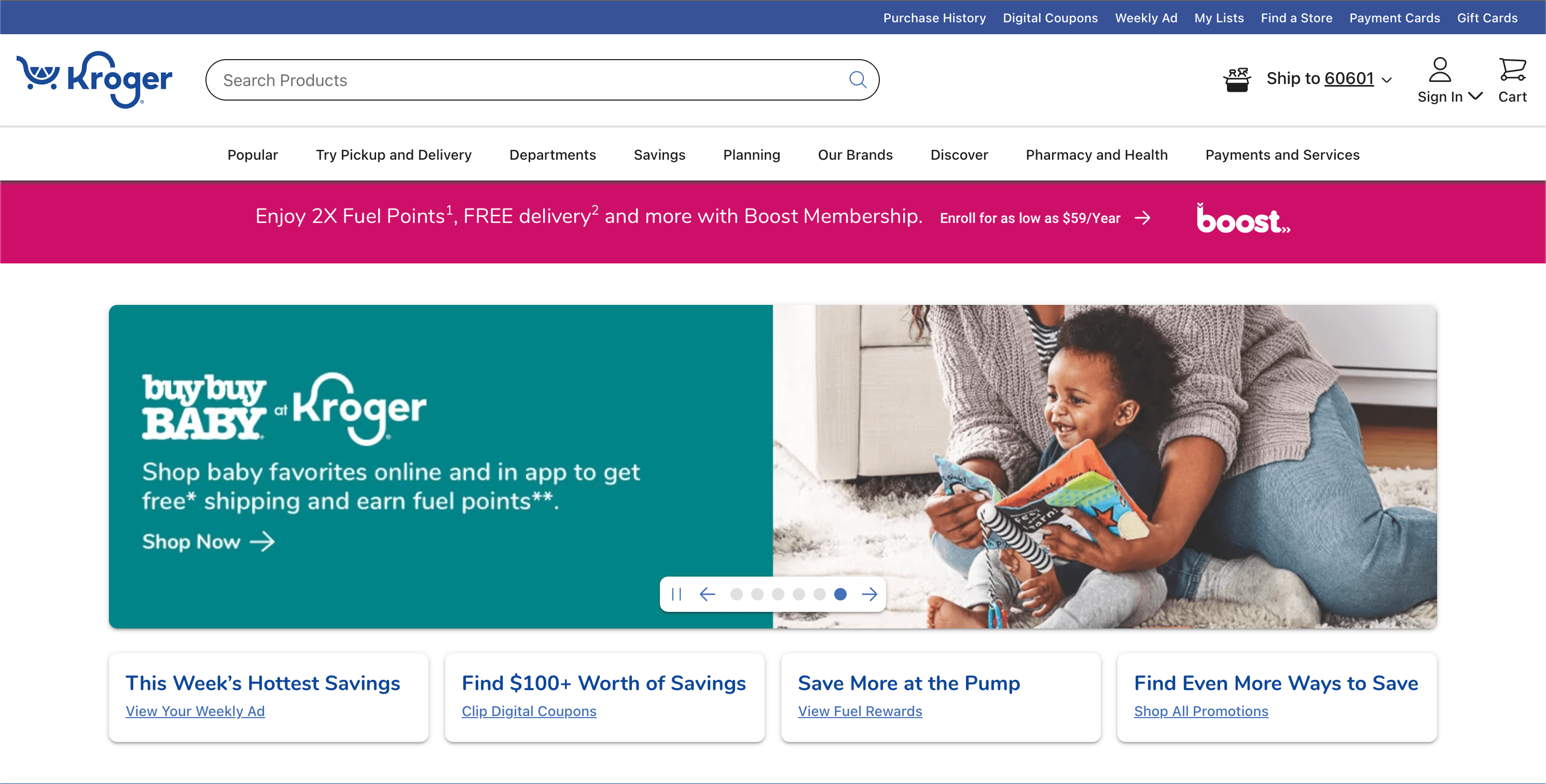 Third-Party Seller Service Competitors
Third-party sellers are an important part of the ecommerce industry. There are reseller platforms for pretty much everything now. Out of these platforms, the ones that compete the most with Amazon are
eBay
Since its founding in 1995, eBay has been a major player in online shopping. Though their business model is different from Amazon's, the similarity in product offerings and money the platform earns from auctions, Jeff Bezos himself has described eBay as Amazon's main competitor.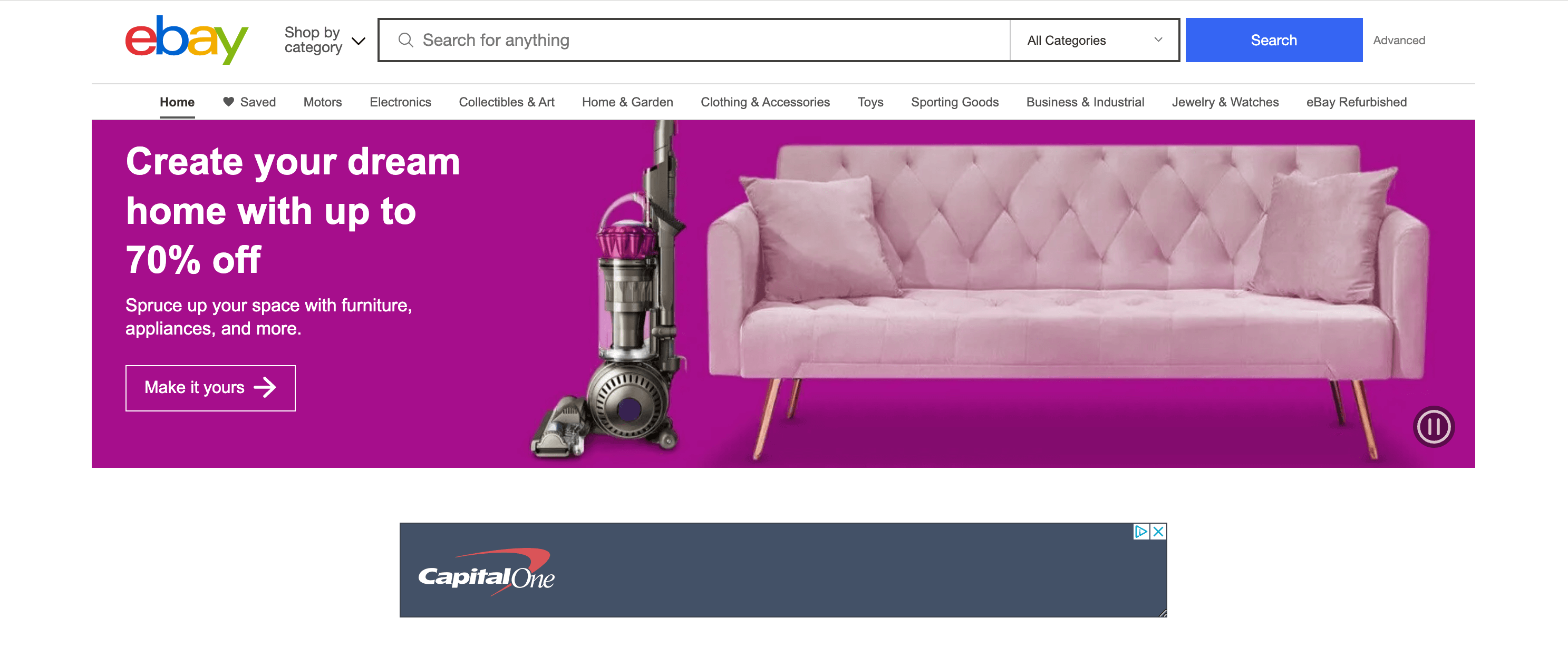 Etsy
Products made by independent artists are one of the few things that people don't immediately think of Amazon for. Etsy, the self-described global marketplace for unique and creative goods, doesn't compete with Amazon by offering similar products. They compete by offering something that Amazon doesn't and being good at what they do.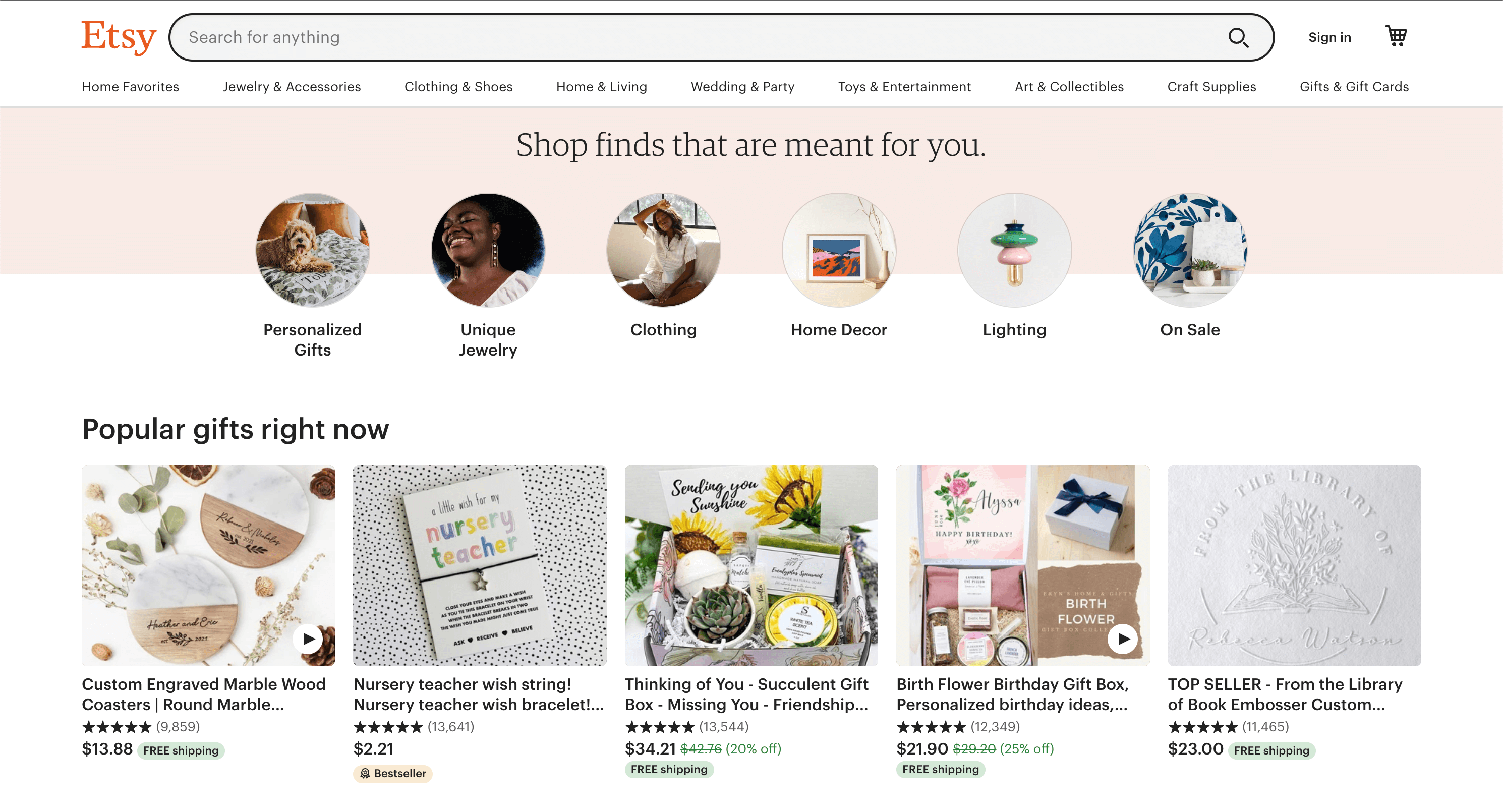 Streaming and Subscription Service Competitors
As you probably know, Amazon isn't just about selling physical products. They entered the movie and TV streaming game a few years ago with Amazon Prime Video and the music streaming game soon after with Amazon music. Their biggest streaming service competitors include:
Netflix
Disney Plus
HBO
Spotify
Netflix
When it comes to streaming services, Netflix is the name to beat. Amazon Prime Video's business model is similar to theirs. Both follow a subscription model, have their own production studio, and have over 100 million subscribers.

Disney Plus
Disney is the biggest name in entertainment in the US and perhaps the entire world. It only makes sense that their success translates well into the streaming world with Disney Plus. The brand recognition quickly led it to over 100 million subscribers.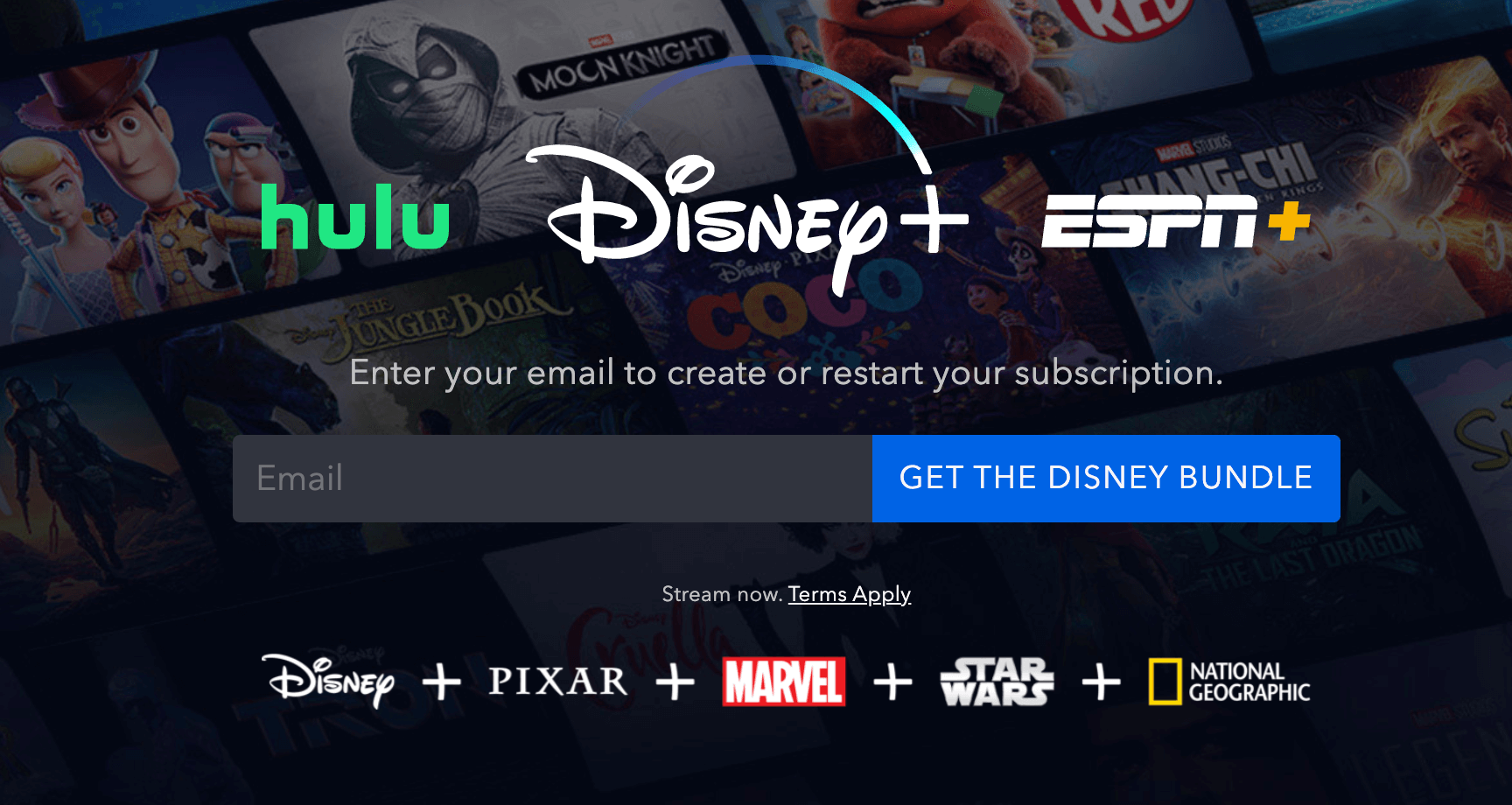 HBO Max
HBO Max is another major player in the movie and TV streaming game. Their large library and acclaimed original series make it a contender against Netflix's reign.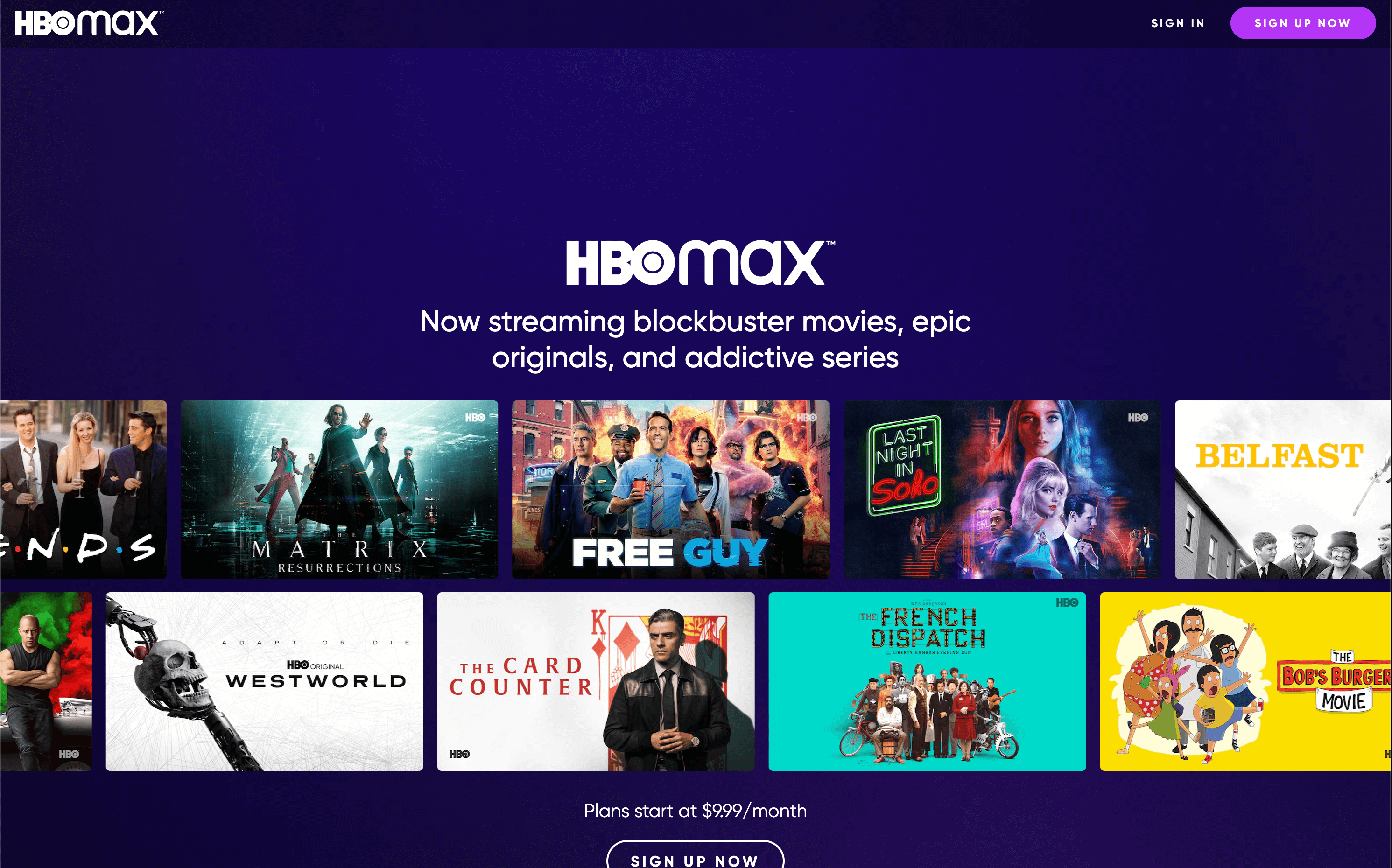 Spotify
Spotify is the most popular music streaming service at 36% of the market share. Its advantage over Amazon Music can be credited to offering free and paid subscriptions while Amazon Music only offers a paid subscription. However, the latter has grown considerably in recent years since it's included with Amazon Prime subscriptions.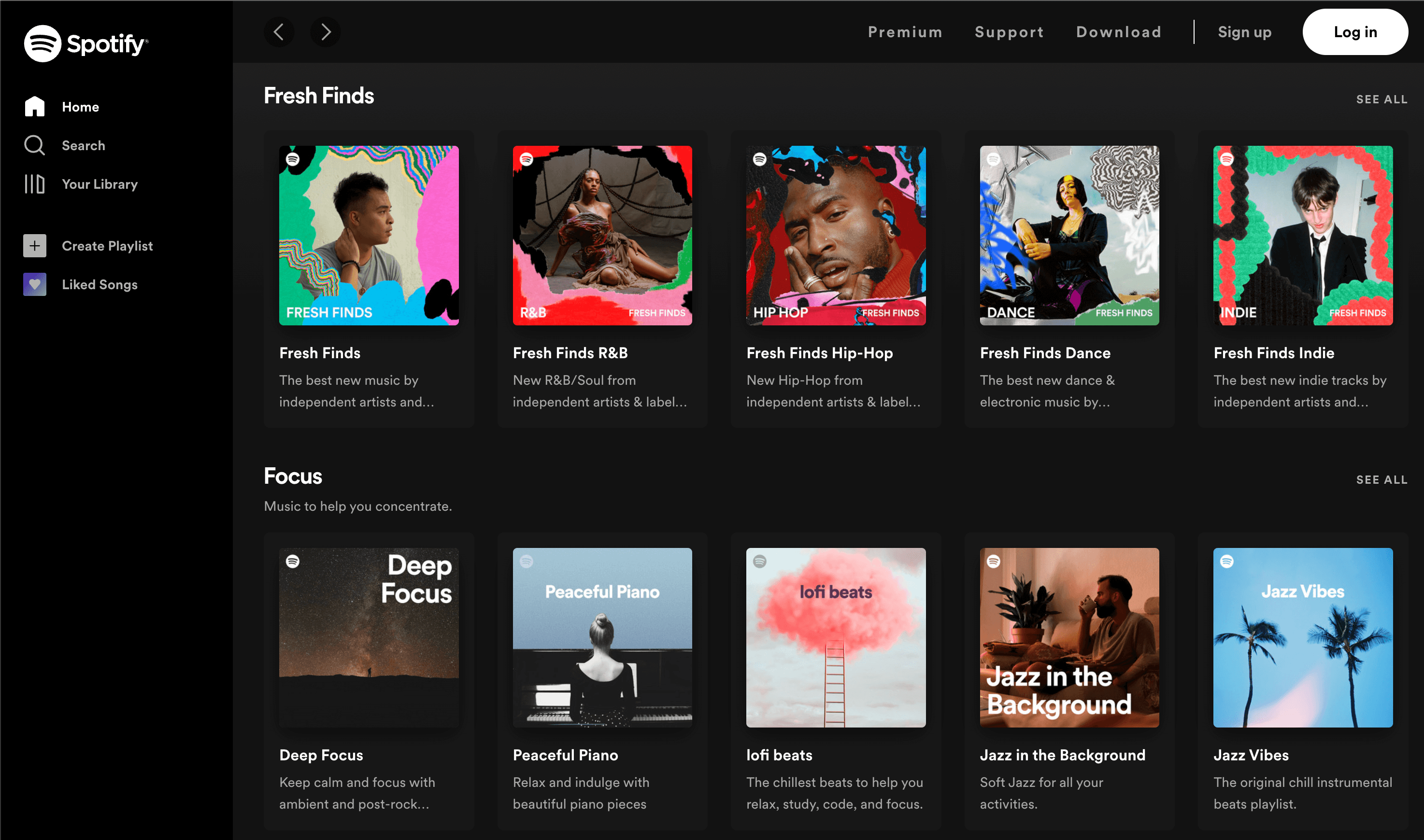 Apple Music
Apple Music is basically iTunes for the streaming era. Like Spotify, Apple Music's subscriber numbers are consistently above Amazon Music's numbers. In 2020, their revenue reached $4.1 billion, which shows that the streaming service is here to stay.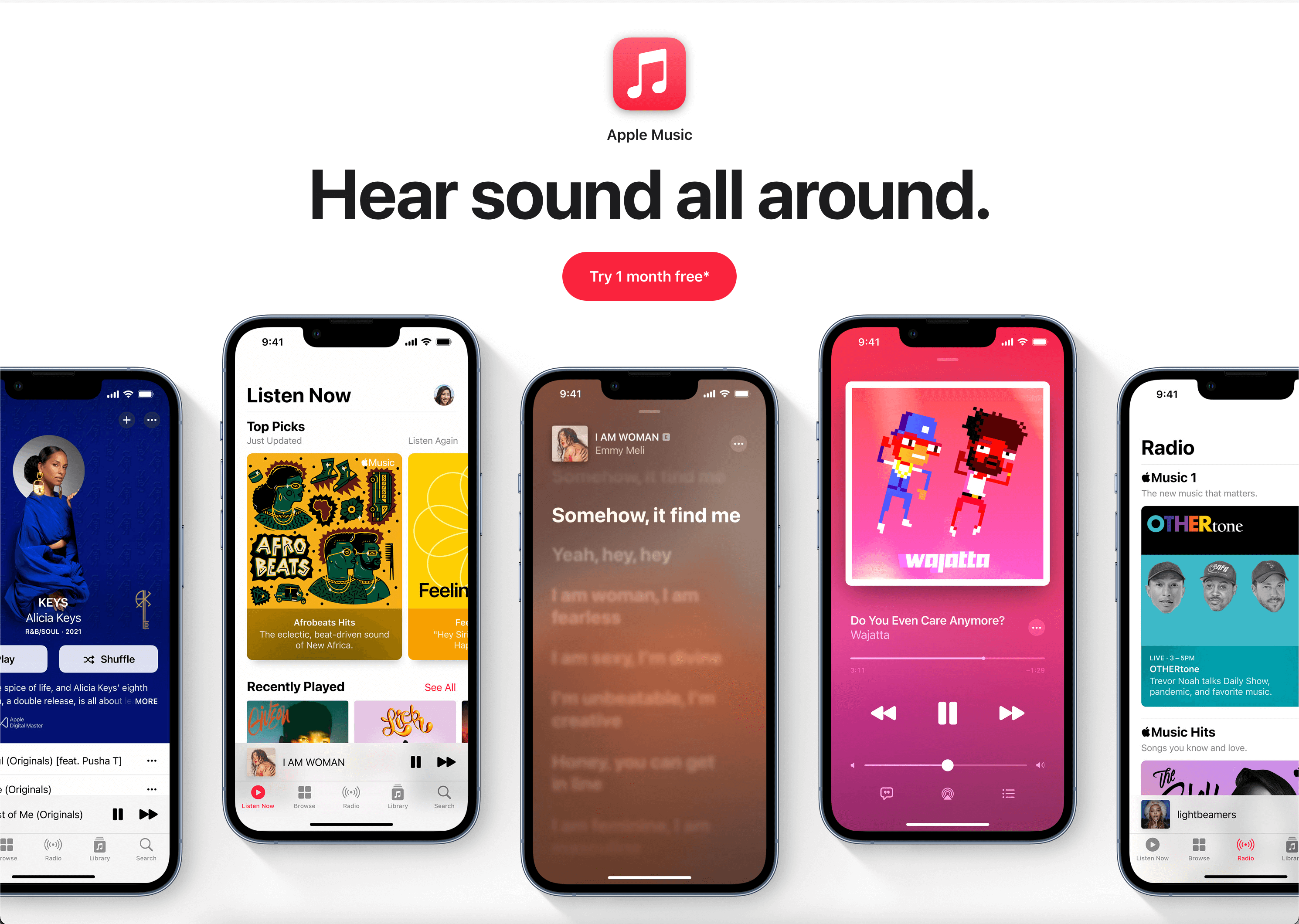 Cloud Computing and Artificial Intelligence Competitors
Amazon Web Services (AWS) and Alexa are major providers in the tech world with their cloud computing and virtual assistant services, respectively. The main competitors to Amazon in these areas are:
Microsoft Azure
Google Cloud Platform
Apple's Siri
Google Assistant
Microsoft Azure
Microsoft Azure is Microsoft's cloud computing service. Its high levels of year-over-year growth and large market share in cloud computing make it a direct competitor to AWS.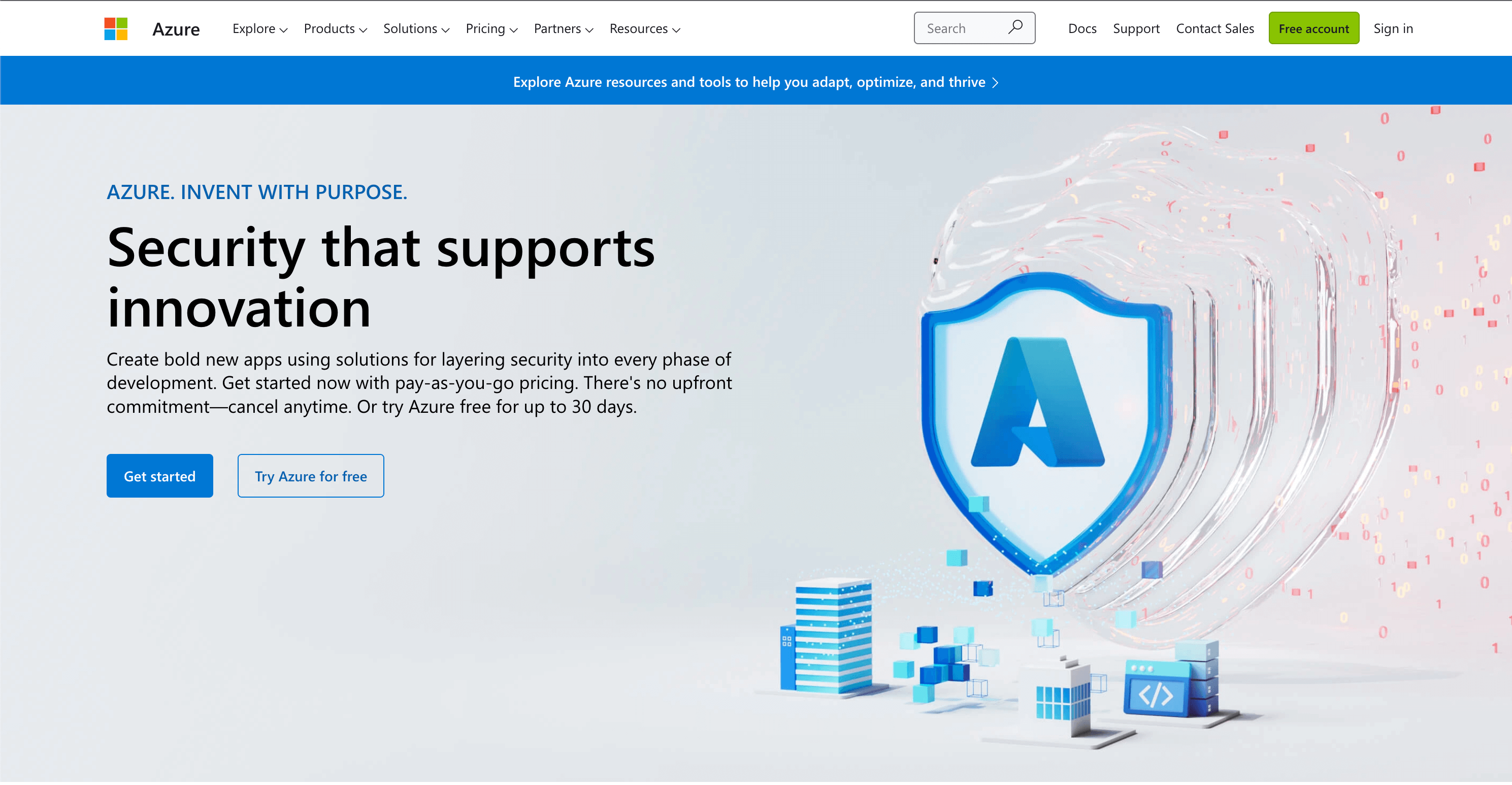 Google Cloud Platform
Google Cloud Platform, another alternative to AWS and Microsoft Azure, has been competing with Alibaba Cloud and IBM Cloud for third place in the cloud computing market share, but its growth in the recent years make it one to watch out for.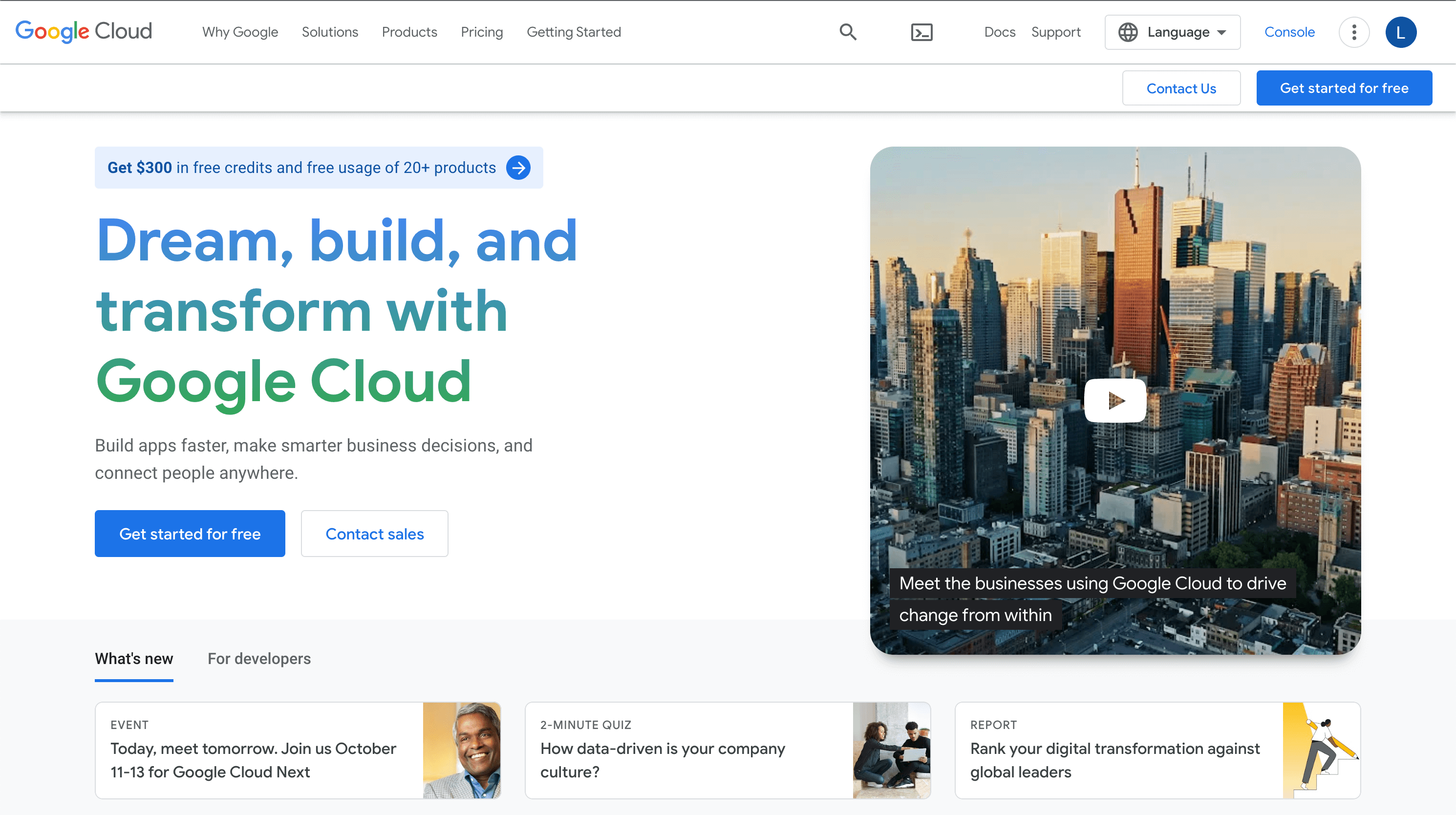 Apple's Siri
One of Amazon's most famous product lines is Alexa. Its predecessor, Siri, may only exist within Apple products, but its name recognition and inclusion in the iPhone software interface mean it continues to be popular today.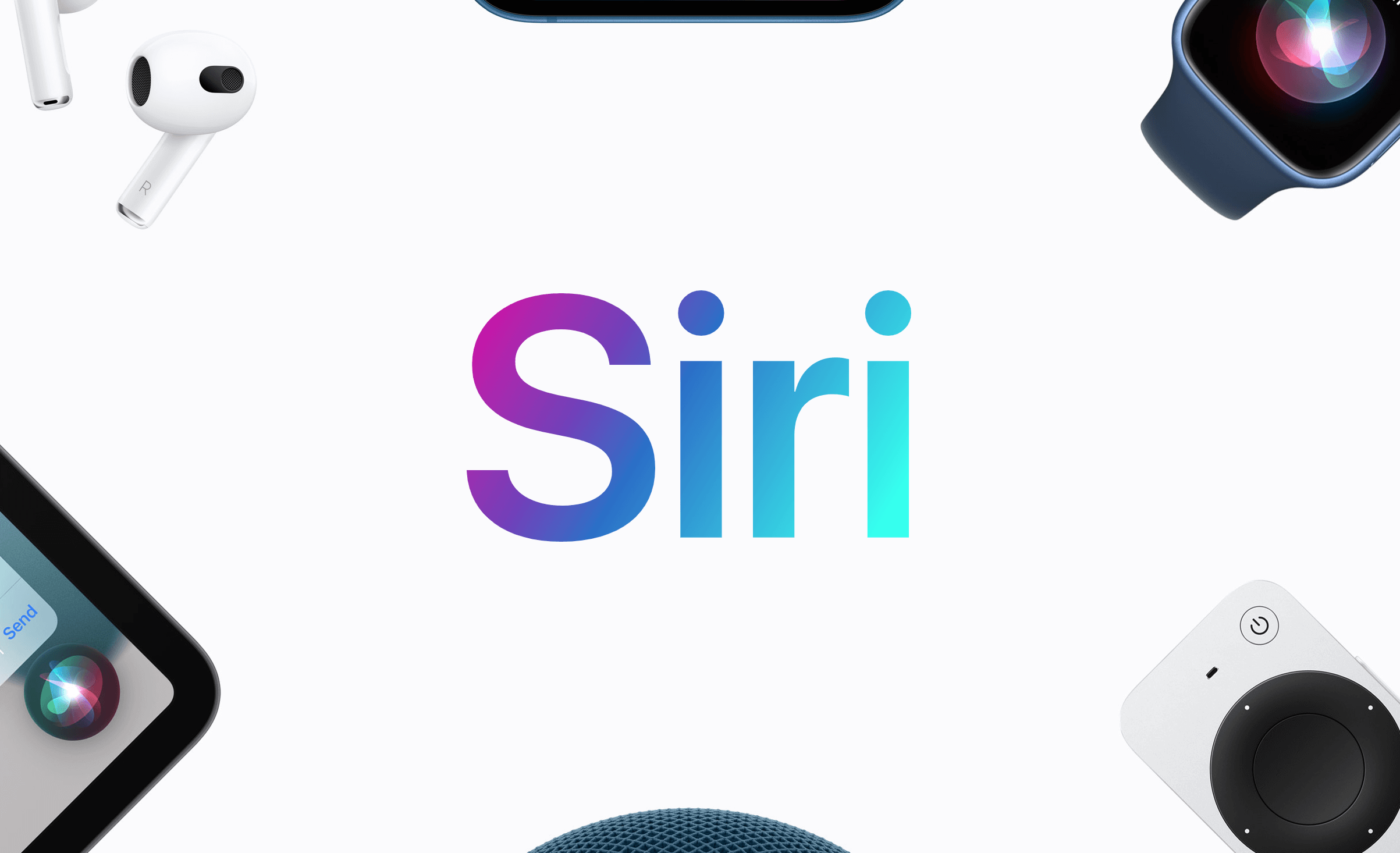 Google Assistant
Like Siri, Google Assistant is more focused on online and device-focused tasks while Alexa can do more things. However, with 36% of the market share, they're a contender in the AI/personal assistant industry.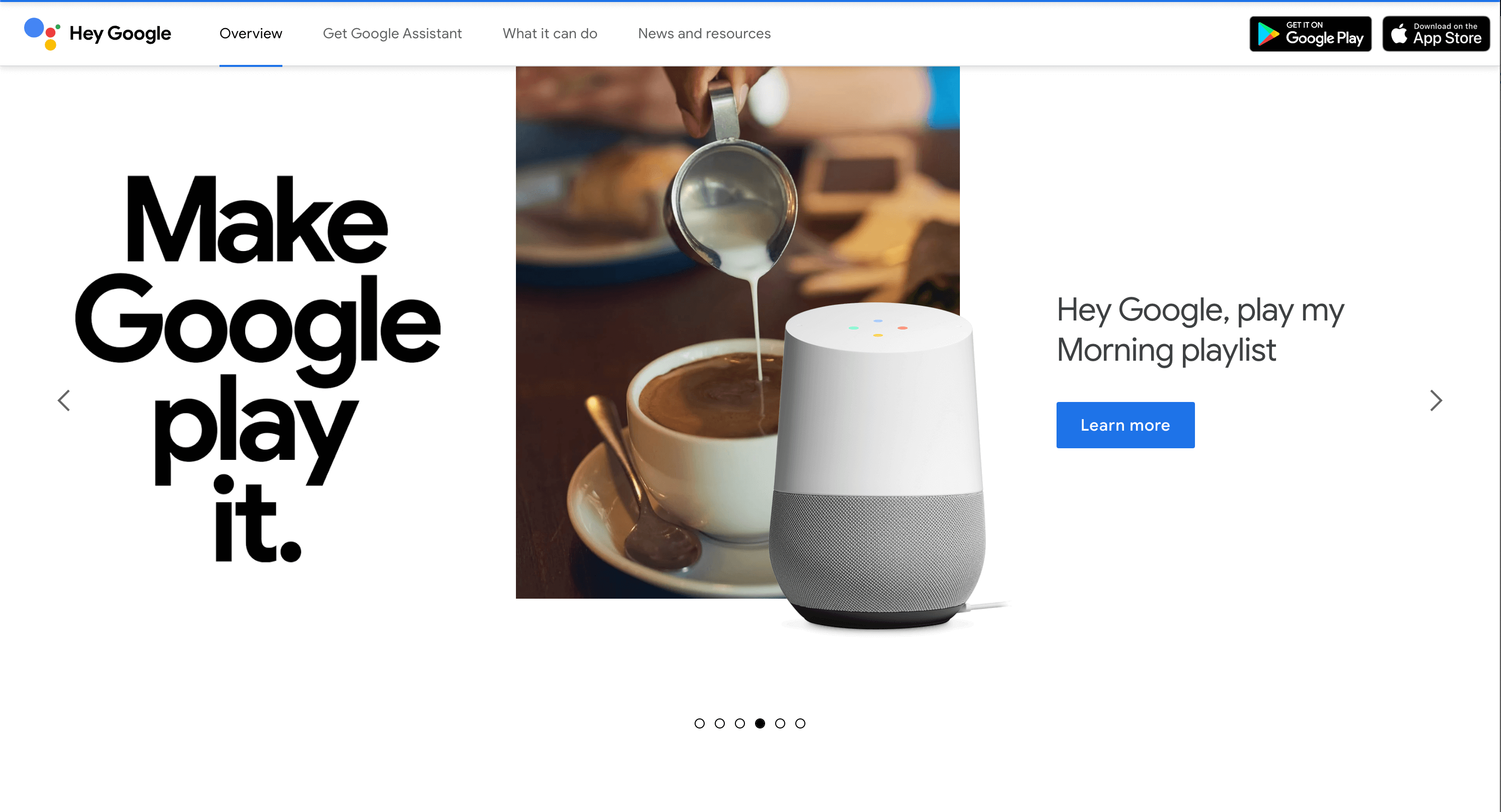 Social Media Marketplace Competitors
Selling products directly on social media is a fairly new phenomenon, but the power these platforms hold on their own makes them powerful players in the world of selling online. The best social media marketplaces for small businesses are
Facebook marketplace
Pinterest
Facebook Marketplace
Facebook Marketplace has become a major player in the online shopping game. It's much easier for companies and individuals to sell on the marketplace than it is to sell on Amazon.
Pinterest
Pinterest is another social media platform that a lot of companies use to sell their products. Since users are already there to shop and discover new products, it's a natural fit for advertising in a way that most other social media platforms aren't. All pins have to redirect to an online store, which Amazon manages to avoid, but if you already have your own website, that's not a big deal.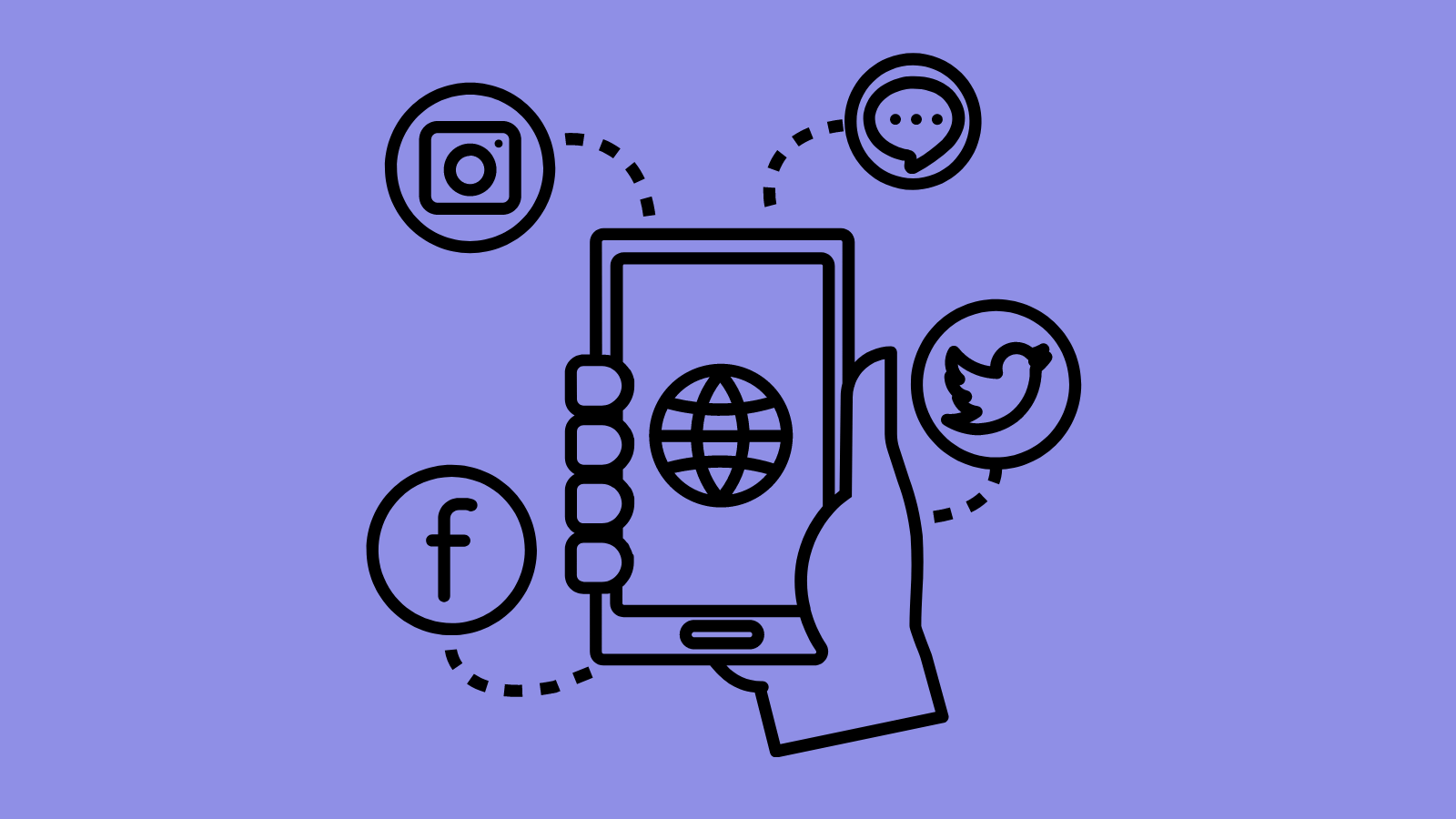 Small Ecommerce Vendors
Sometimes the best way to compete with retail giants like Amazon isn't to offer everything under the sun, but to be really good at doing what you do. If your business can become the first place your customers think of when they want statement costume jewelry they'll be more likely to buy from you than Amazon, Target, or any other big box retailer. That's how millions of ecommerce sites thrive on the same internet ecosystem where Amazon does. With ecommerce platforms and website builders, it's easier than ever to start your own online store.
How Small Businesses Can Compete With Amazon
If you're worried about how your small business can stand a chance when Amazon can send anything to your doorstep the next day, don't lose hope! Here are a few ways your small online store can hold its own against the giant.
Provide excellent customer experience
As a small business owner, you have the opportunity to get to know your customers as people as opposed to just numbers. A memorable, positive customer experience helps customers connect with your business. Here are a few easy ways to take your custom experience to the next level:
Send handwritten thank you notes with orders

Ask customers for feedback directly

Send personalized emails

Resolve customer complaints quickly and meaningfully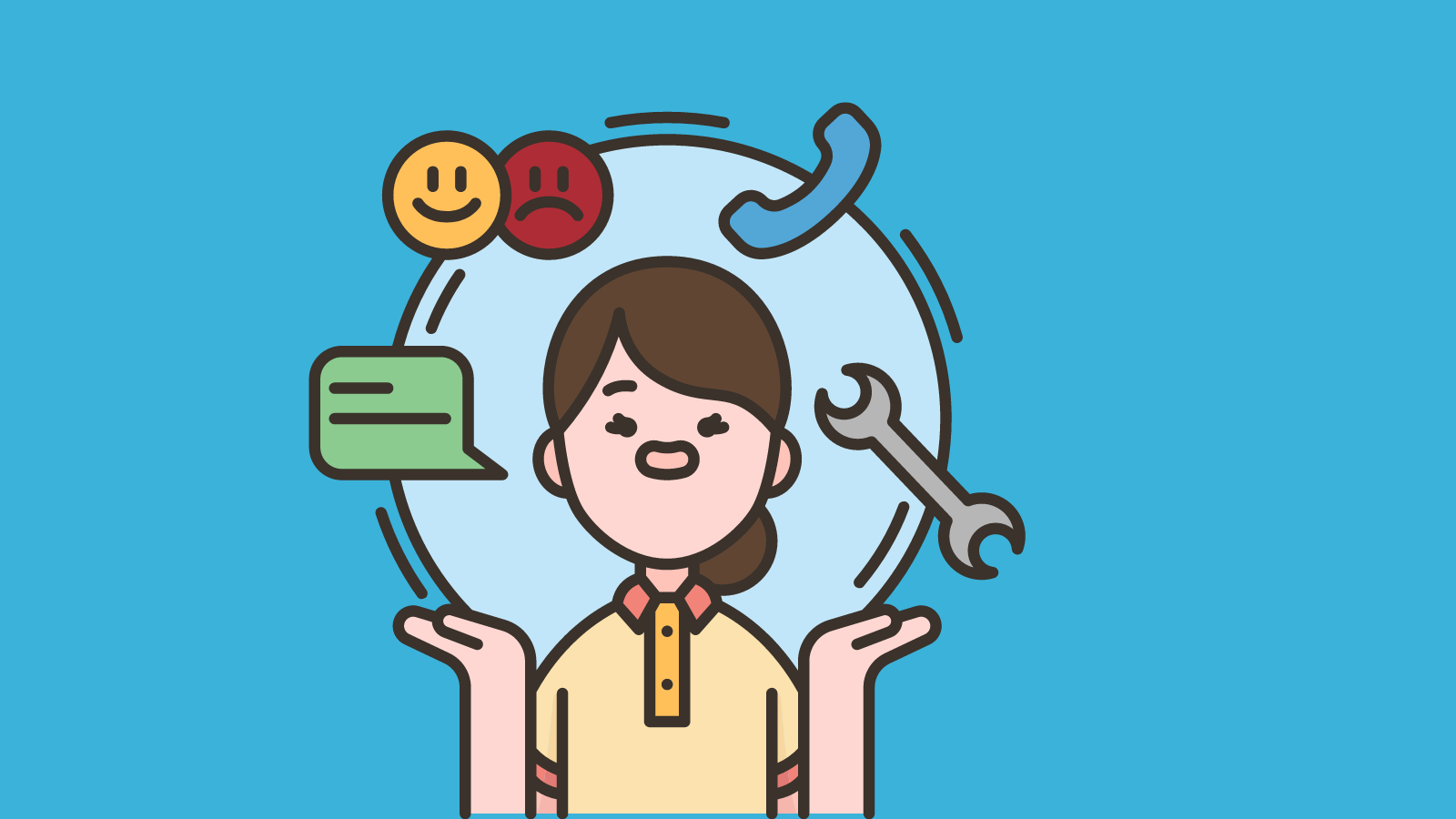 Make Returns Easy
Returns are an inevitable part of life for online retailers. Maybe there's something wrong with the item, maybe it doesn't fit, or maybe it didn't meet their needs. Making returns as easy as possible for the customer can make the difference between them coming back for another purchase and going somewhere else next time. Regardless of the reason for the return, it's safe to assume that the customer is already unhappy. Making them pay for returns will just frustrate them more. Letting them print a return shipping label for free and eliminating any associated fees can go a long way when it comes to keeping customers.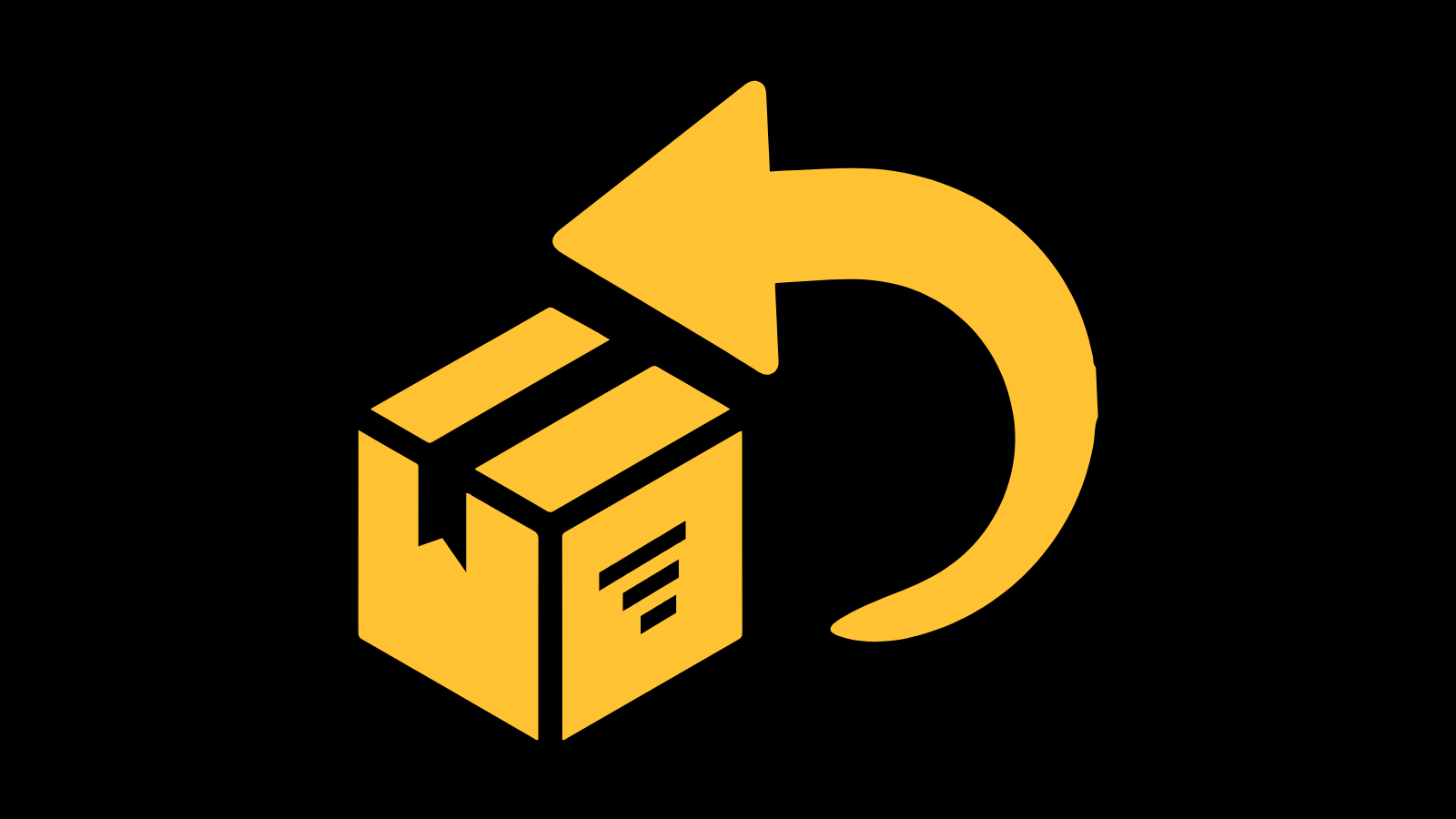 Up your ecommerce SEO game
Getting your ecommerce site to the top of the search engine results page (SERP) is one of the best ways to help new customers discover your business. Use on-page and technical SEO components like these to rank higher on the SERP.
Site architecture

Page URLs

Internal linking

Site speed

Meta descriptions

Page titles

User experience

Category descriptions

Keyword research

Link building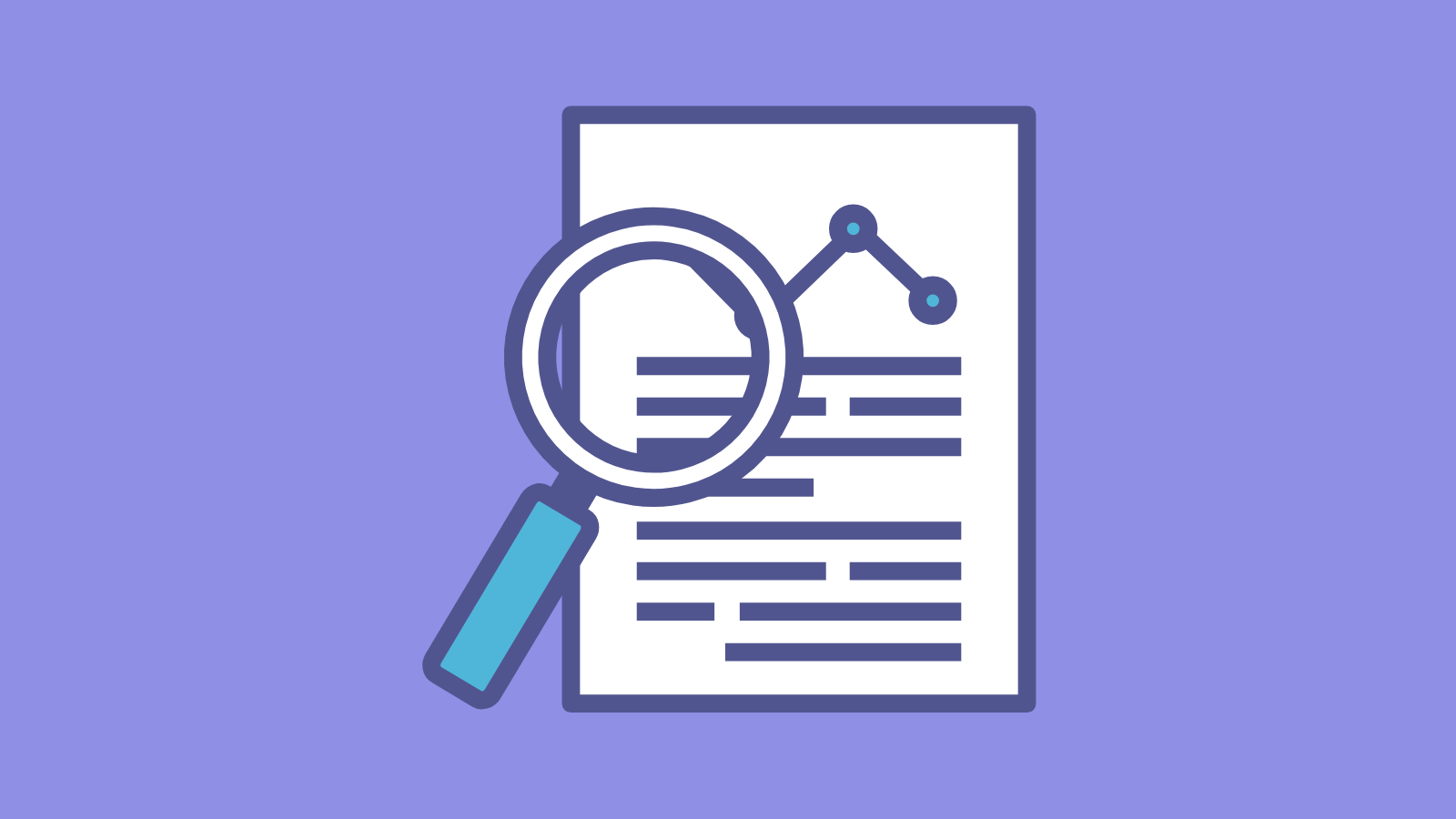 Prioritize website user experience
A huge part of Amazon's success is their mastery of the user experience. Whether it's on desktop, mobile, or saying "Alexa, place an order," it's easy to find what you're looking for, add it to your cart, and check out.
To compete with that, making a purchase on your website should be easy for your customers. Your site's navigation should be consistent and intuitive. Otherwise, people will leave and shop somewhere else.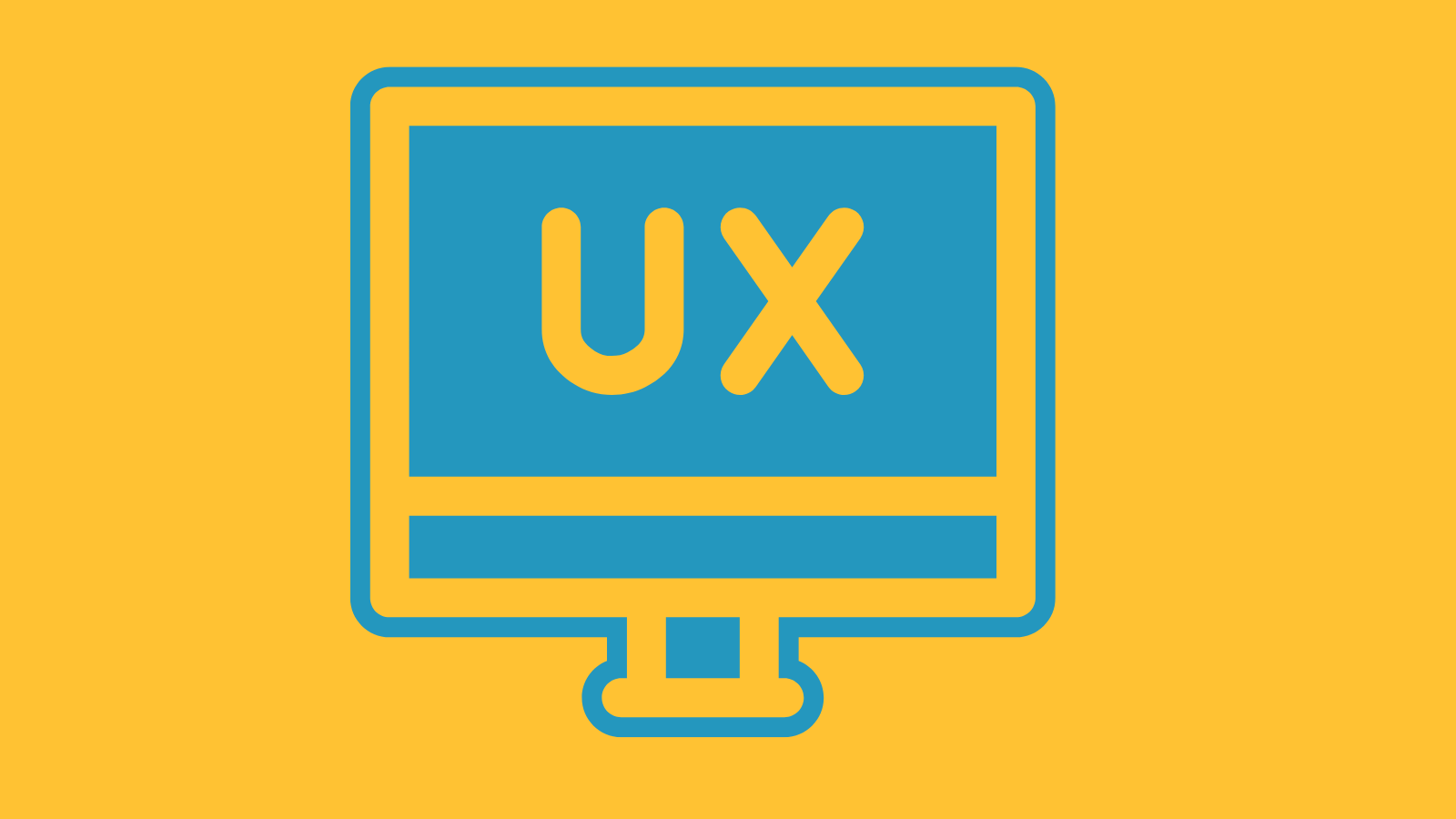 Go omnichannel
Whether you're acquiring new customers or retaining existing ones, an omnichannel experience gives you an edge over your competitors. That means selling on multiple channels like:
Physical stores

Social media

Marketplaces

Your website

A mobile app
Here are some benefits of using an omnichannel retail strategy:
Improved customer lifetime value

Reaching new customer segments

Increasing operational efficiency

Increasing sales

Improved inventory turn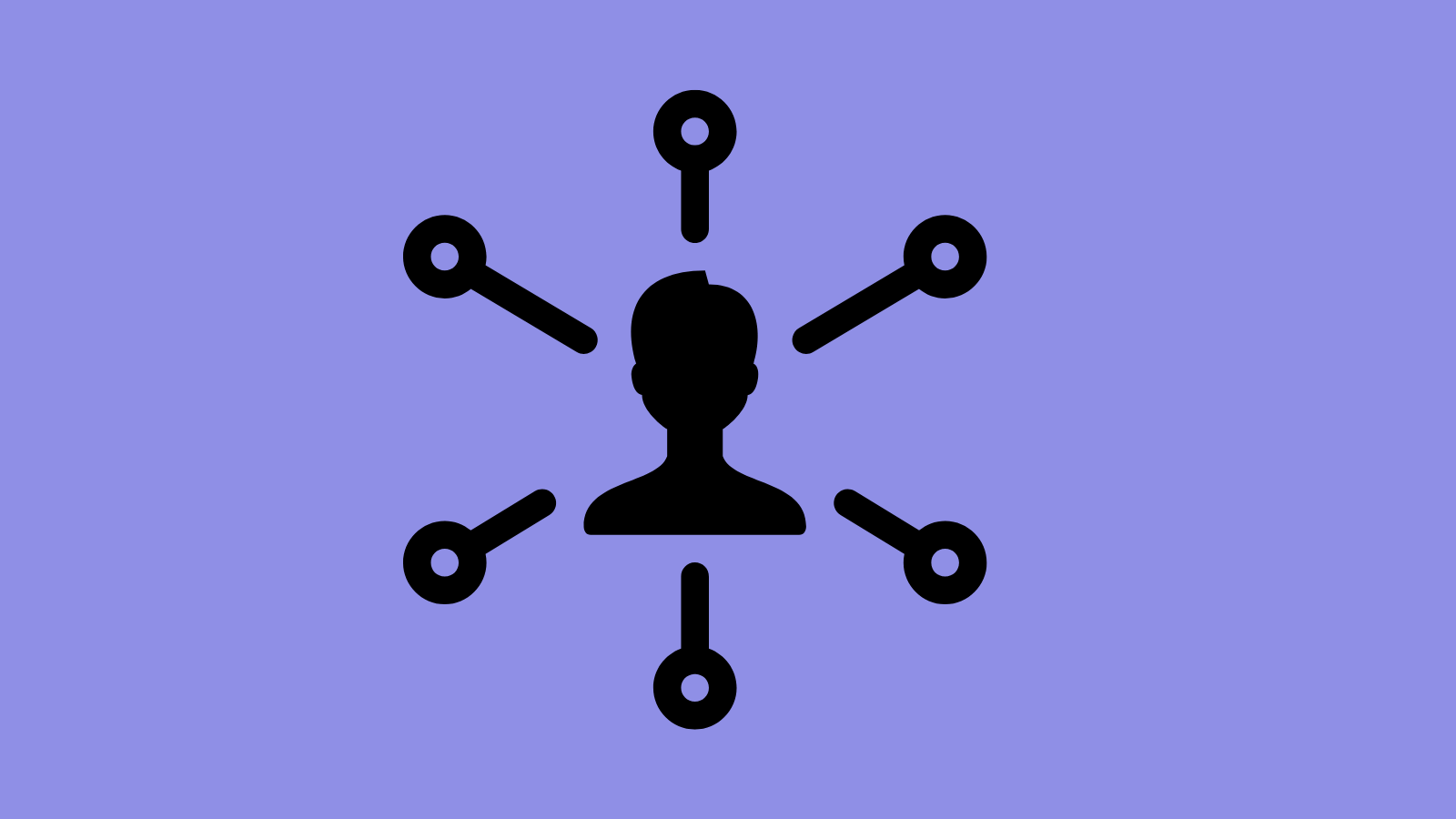 Build an email list
When you're putting together a digital marketing strategy, don't write off email marketing. It may not be as cutting-edge as other digital channels, but it's a low cost and effective way to capture your audience's attention.
Once you have a customer's email address, you can keep your store on their mind by sending them emails about sales, promotions, and other relevant events. But first, you have to build up your email list. Some strategies you can use for that include:
Giving people incentives to sign up
Placing sign-up opportunities your website and elsewhere
Creating social media marketing campaigns with the goal of email sign-ups
Running a viral contest or giveaway
Creating a referral program for new sign-ups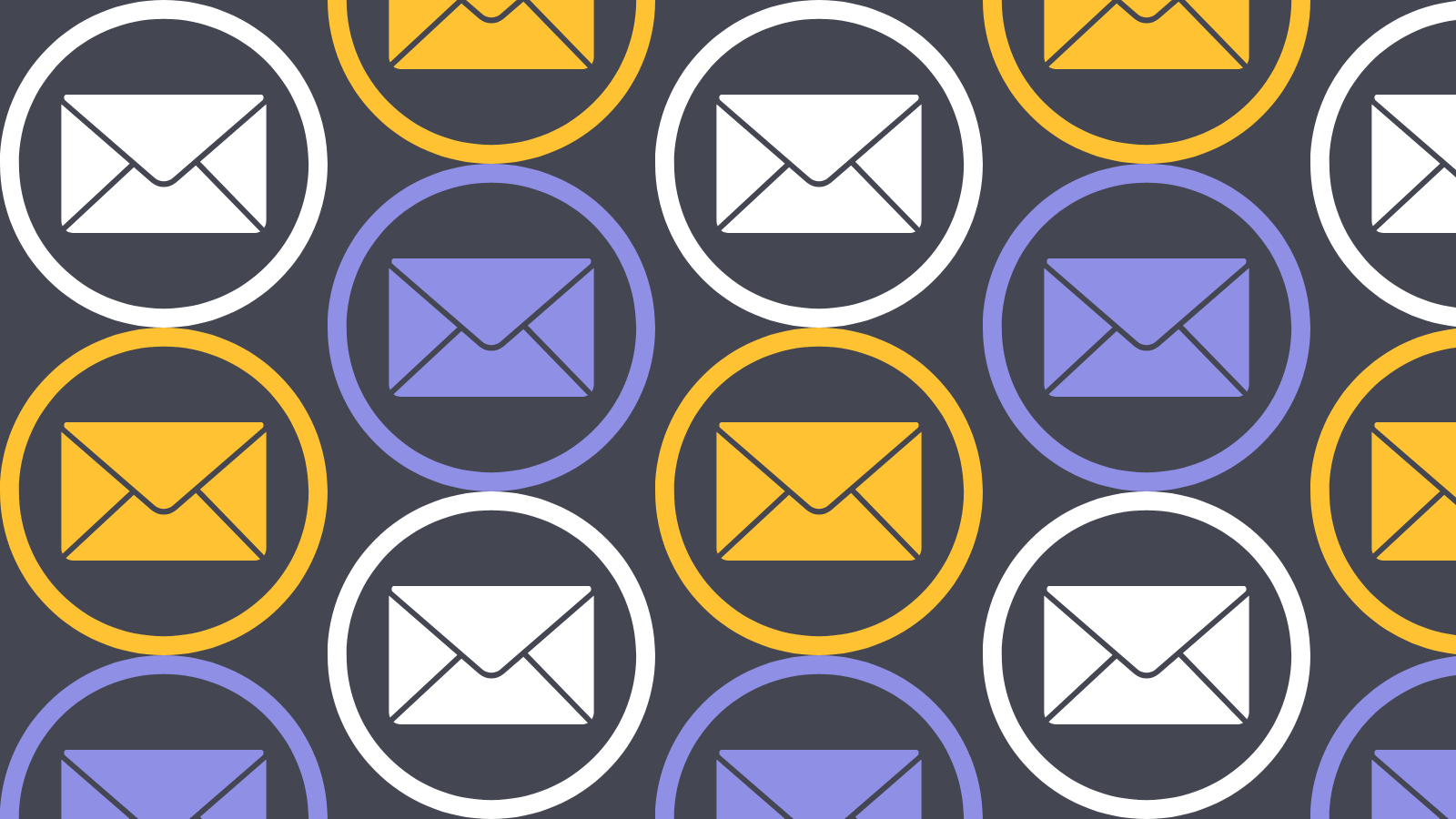 Advertise and sell on marketplaces
Amazon marketplace allows third party retailers to sell their products on Amazon with the majority of the profit going back to the seller. It's a useful tool for boosting ecommerce sales, but it isn't the only online marketplace where you can advertise and host your products. Using marketplaces that your target audience knows and trusts is a great way to boost your online sales.
Some popular ones include:
Etsy for handmade and DIY items

eBay for just about anything

Bonanza for unique items

Not On The High Street for UK businesses

Facebook Marketplace for a variety of products
You might also want to seek out marketplaces that are specific to your niche to reach a more targeted audience.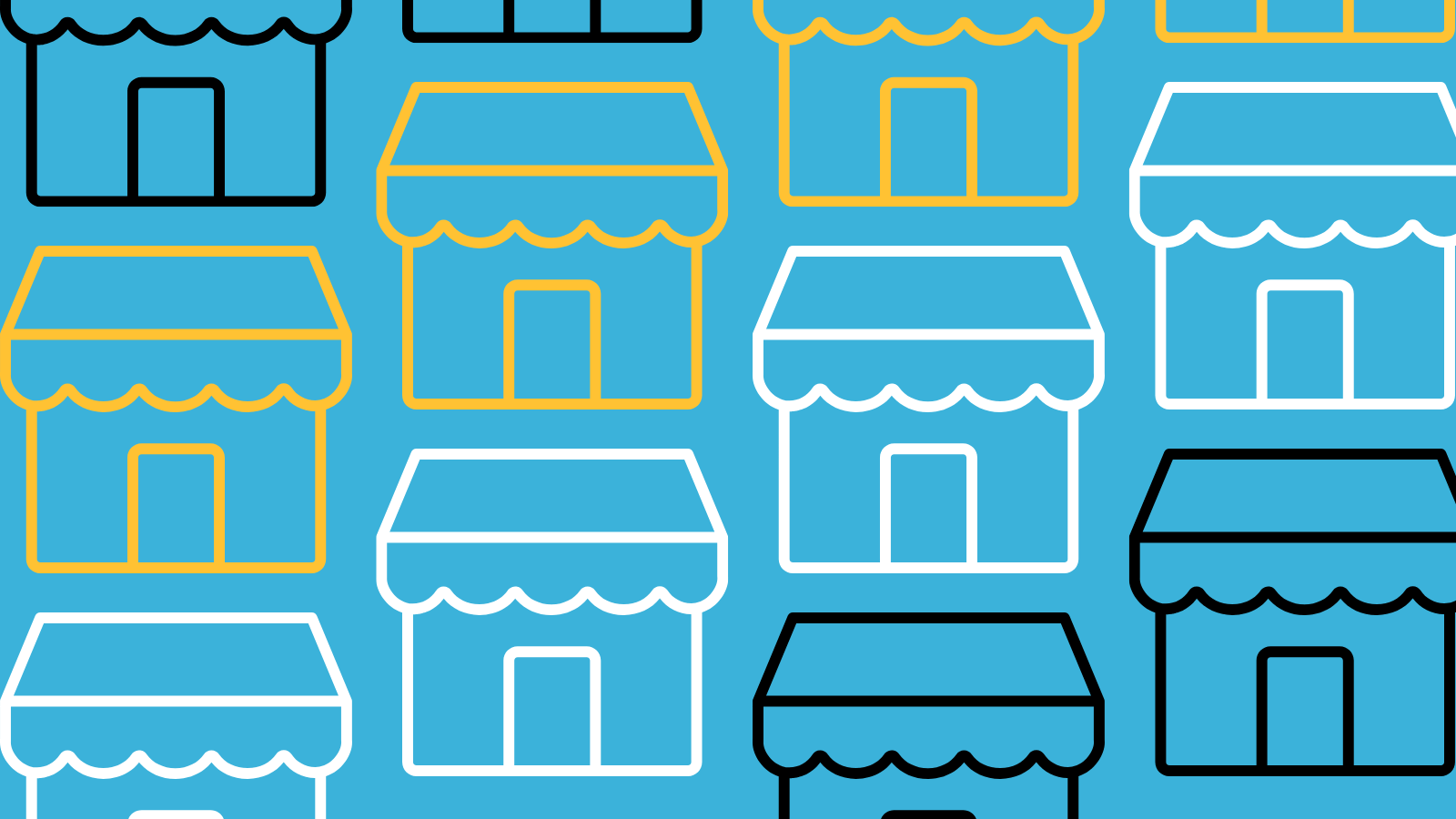 Create a loyalty program
A loyalty program rewards your most frequent customers and encourages new customers to keep coming back.
Loyalty programs aren't all the same. Here are some different options that you could consider depending on your type of business:
Points-based
Tiered
Paid (think "plus" or "premium" members)
Spending-based
Gamified programs
Value-based programs (tree-planting programs for example).
You can create a loyalty program for free with companies like Smile.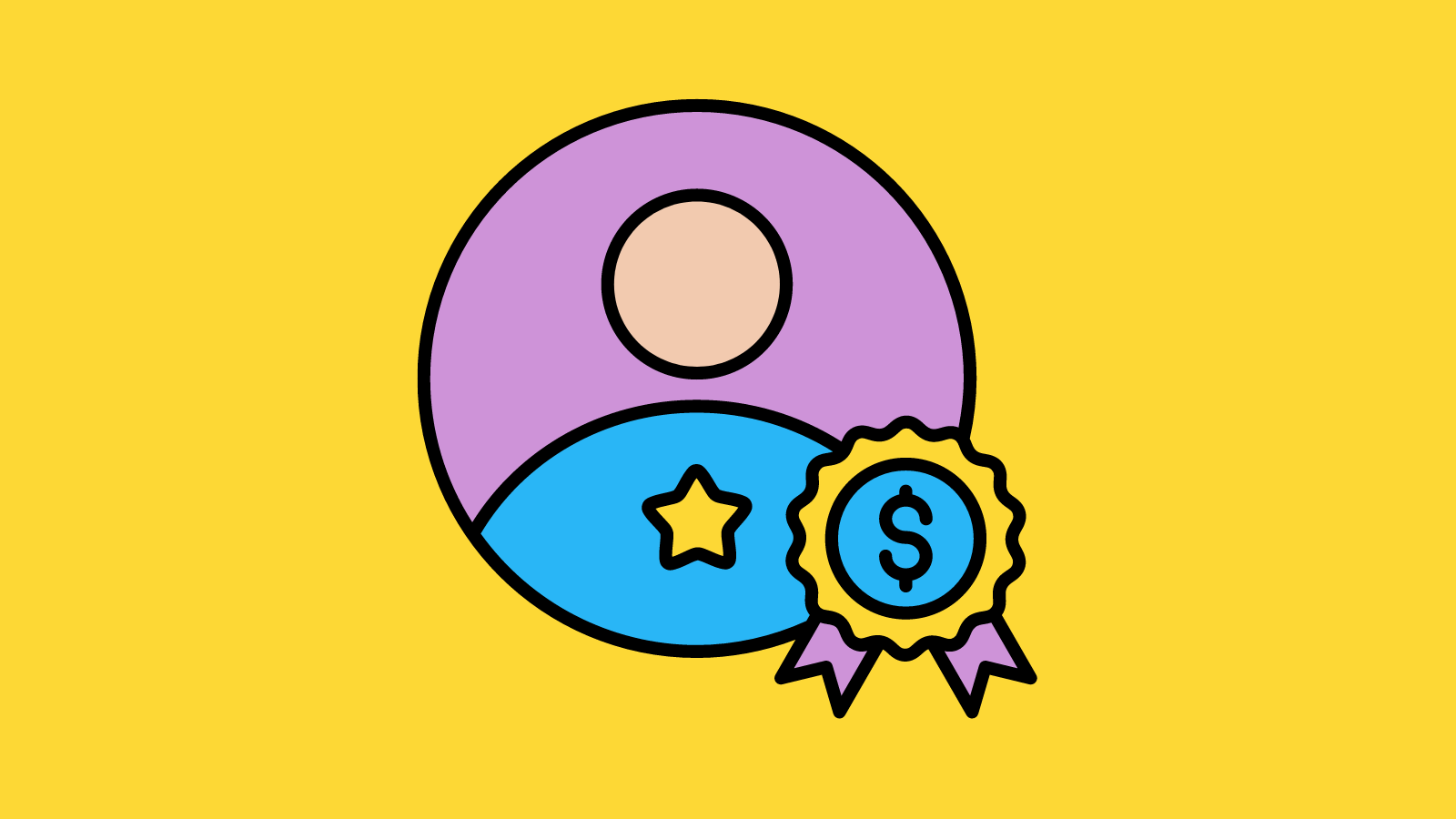 Be active in your community
The biggest advantage small businesses have over multinational companies is the ability to build a community presence.
Small business owners can understand the needs of their community better than board members outside of the community can. You can promote your business and positive change around you at the same time by doing things like:
Hosting new events related to your business

Participating in or sponsoring existing events

Start a volunteering program or other volunteering incentive for employees

Donate to local causes either as one-off donations or by pledging a percentage of your profits

Join any community organizations your business could help with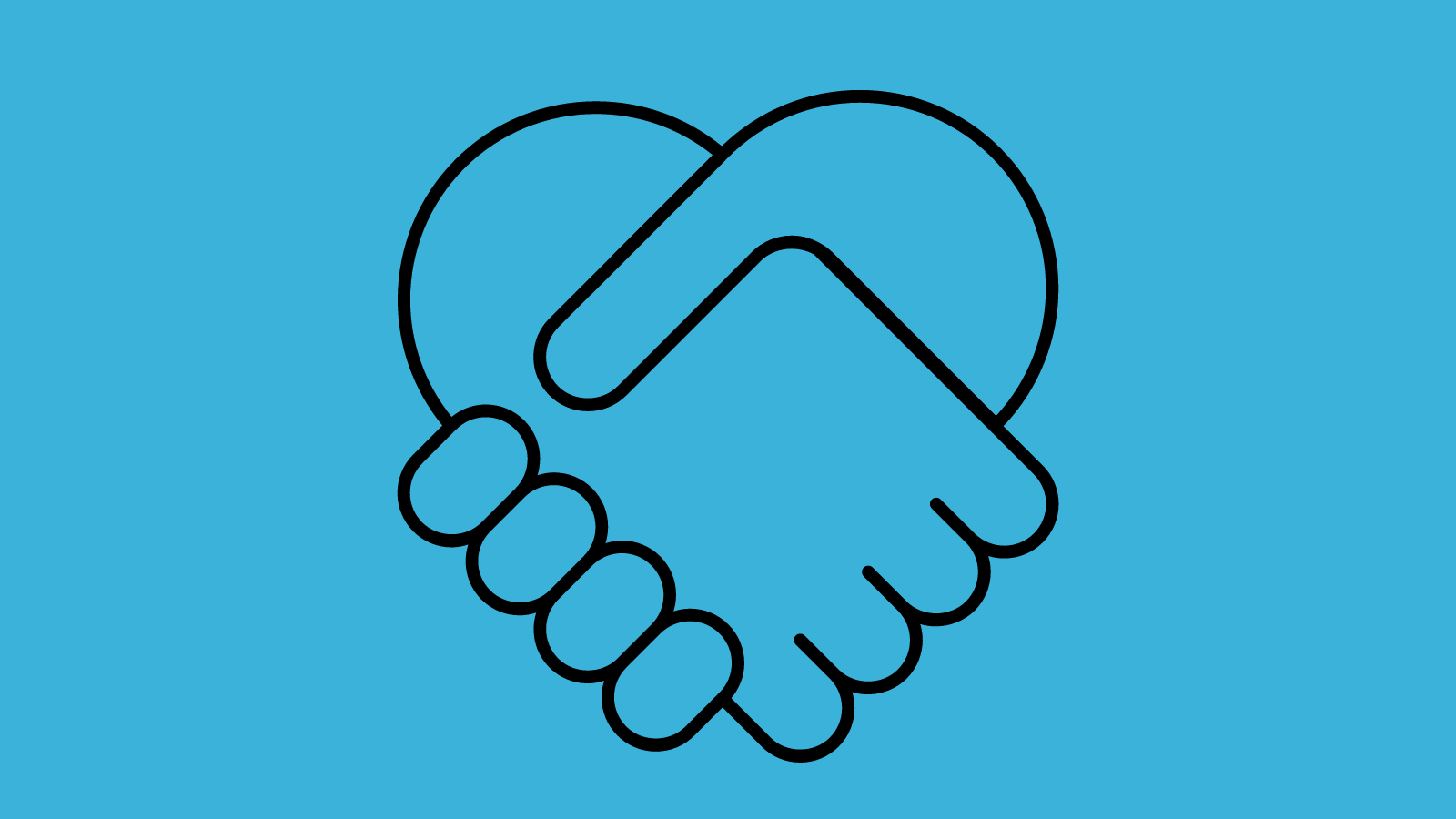 Focus on customer retention
It can be tempting to devote most of your marketing efforts to recruiting new customers. Though new conversions are certainly important, don't write off the power of customer retention. Repeat customers usually spend more money than new customers because they're already familiar with your brand and your products. That familiarity makes it much easier to sell repeat customers on new and existing products. You can emulate Amazon's customer retention strategy and those of their main competitors as a small business by setting up a loyalty program or some kind of subscription service for your online store. Amazon does this with Amazon Prime memberships.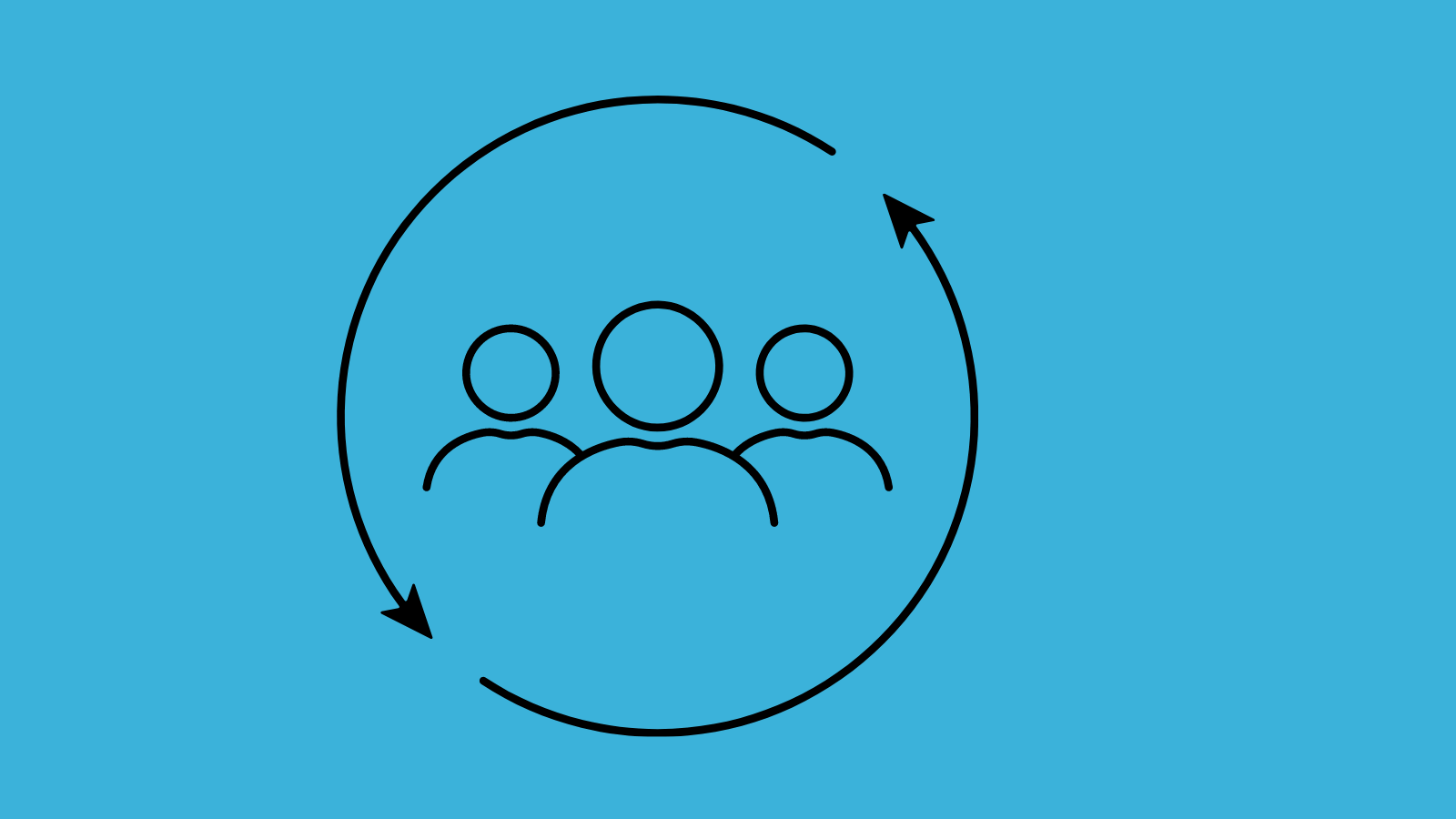 Offer Two-Day Shipping
Perhaps the biggest draw to Amazon is their fast and free shipping times. Amazon has changed the standards for delivery times with their two-day shipping for Prime members. If at all possible, offer free two-day shipping for your ecommerce store. You can avoid eating the shipping costs by including them in the prices for the products themselves. If you want to compete with Amazon, fast, free shipping is essential.
Frequently Asked Question About Amazon Competitors
Now let's break down some answers to frequently asked questions about Amazon's competitors.
What is the Amazon Marketplace?
Amazon Marketplace is an ecommerce platform where third-party sellers can list their products on the Amazon website. It's very integrated with Amazon's main offerings, but the majority of the profits, with the exception of a small commission, go to the sellers. Sellers can list new or used products from a huge variety of niches on the Amazon Marketplace platform.
Who is Amazon's biggest competitor?
Amazon doesn't have one single biggest competitor. Here are their biggest direct competitors by service:
Retail Competitors:
Alibaba
Target
eBay
Walmart
JD
Flipkart
Rakuten
Competing Streaming Services:
Netflix
Disney+
HBO
Spotify
Web Services and Cloud Competitors
Alibaba Cloud
Microsoft Azure
Google Cloud Platform
Who are Amazon's indirect competitors?
Indirect competitors are companies that are major players in the industry but service a different part of the market. Some examples of Amazon's indirect competitors include:
Who are Amazon's competitors in the US?
According to Statista, Amazon's biggest e-retailer competitors as of 2021 by market share are:
Walmart (5.3%)
eBay (4.7%)
Apple (3.7%)
The Home Depot (1.7%)
For comparison, Amazon led by 38.7%.
How Sav Can Help
No matter what you sell, we're here to empower entrepreneurs to succeed online. Advanced and Unlimited website builder subscribers can sell products on Amazon, eBay, Facebook, and Instagram. Start building today!