Product pages are an essential component of any ecommerce site. High quality pages that make your products shine can turn site visitors into repeat customers in no time. Here's everything you need to know to create killer product pages.
The Anatomy of a Product Page
Great product pages typically have the same essential parts. These include:
Feature image
Gallery or product photos
Product overview
Product description.
Product Reviews
Related products suggestions
Intuitive Layout
Shipping Information
Link to Customer Service
High Quality Product Images
The feature image is the first image the customer sees when they are browsing products to purchase. It should be the image that shows the product from the view that makes the most sense and is most representative of what it is.
Once they click on the product, the customer should see a gallery of images that show the product at different angles. Including images of someone wearing or using the product is even better. Use high quality images taken on a white background for appeal and consistency.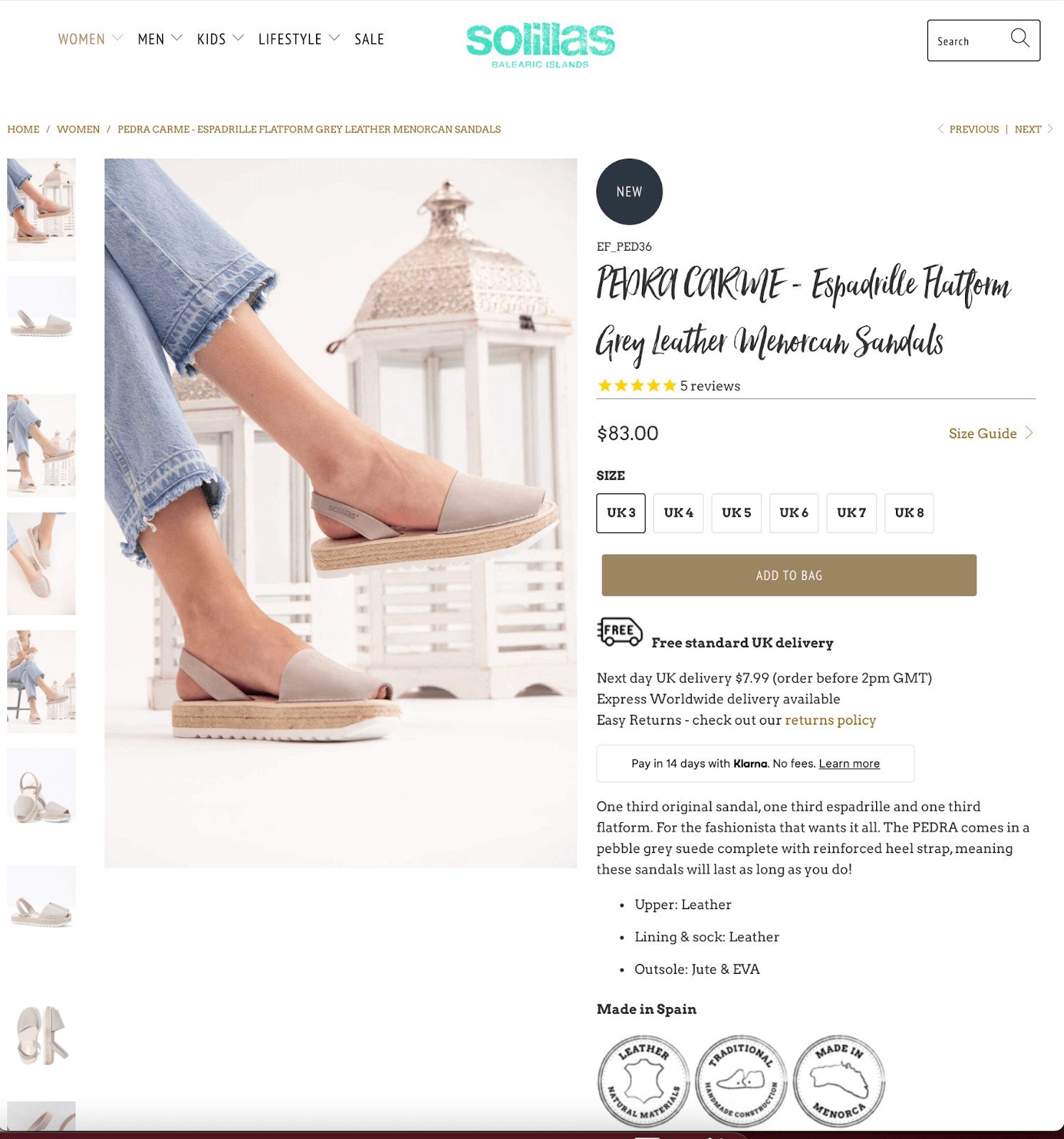 This Solillas product page is a great example of product photography. The featured image is clear, close-up, and zoomable. The gallery shows the shoes from multiple angles and shows a person modeling them. The overview also does a great job of highlighting important information to encourage the visitor to buy these shoes without overwhelming the viewer.
A Concise Product Overview
The product overview should give the customer the basic information about the product including the product title, price, and notable features.
If the product comes in any variations such as color, size, and style, those should also be visible in the product overview. If the product is clothing, make sure to include a link to a sizing chart. S or XL don't mean anything on their own.
The overview should end with a call to action. Common product overview CTAs include "Learn More," "Buy Now, " and "Add to Cart."
Perfect Product Descriptions
A product description is the place to go into more detail that wasn't covered in the product overview. Make sure to answer the following questions in your product descriptions:
What is the product?
How does the product solve your problem?
Why choose this product?
What is the product made of?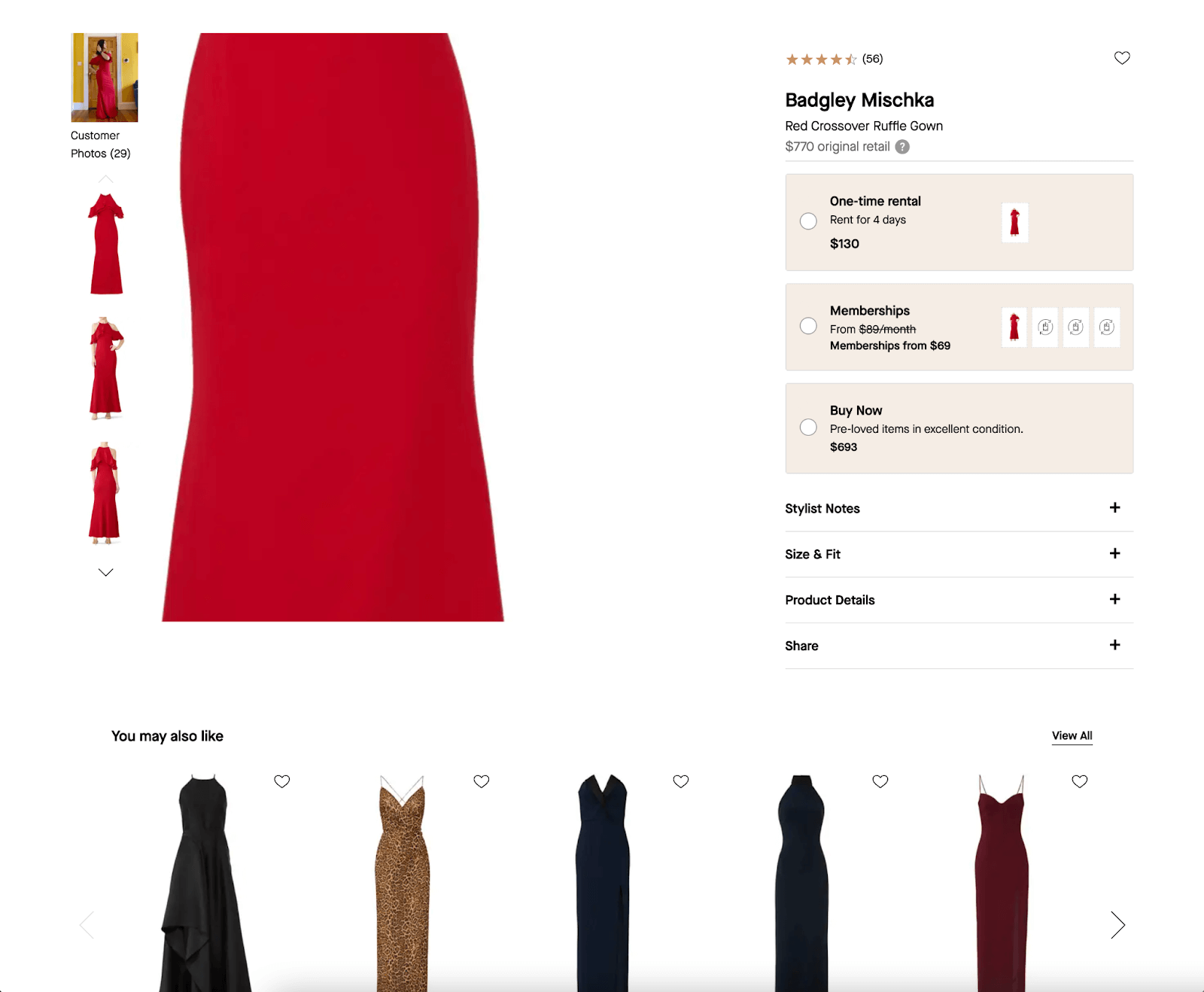 Rent the Runway's product pages are a master class in thoroughness. Every page includes not only the measurements and materials each dress is made of, they note which body types it's suited for, how it fits on each body part, and even which undergarments they recommend wearing under it. These details help buyers make an informed decision without trying the item on first. Yet, all this information fits neatly on the page and the whitespace is used to their advantage to create a sleek, consistent look.
Related Products Suggestions
Upselling is easy with an online store. Once someone has added one item to their cart, it only makes sense to encourage them to buy more. Suggesting some similar products that are frequently purchased with the product on this page is one way to do that. If this customer visited your website to purchase one specific product, they may appreciate the suggestion of another one that goes well with it.
Product Reviews
Reviews and testimonials are vital to the ecommerce business landscape. People want as clear of an idea as they can get of what exactly they're ordering for delivery to their house without having seen it before. Integrating customer reviews into your product pages allows visitors to get this valuable information. This integration also provides social proof for your company.
Intuitive Layout
A seamless user experience is a must-have for any online store. From browsing to checkout there are a lot of steps required to make an online purchase. It's important for any customer to be able to carry out each one without thinking A user-friendly product page layout is what makes that happen. Your product pages should be free of clutter, readable, and easy to navigate. The "add to cart" button absolutely must be easy to find.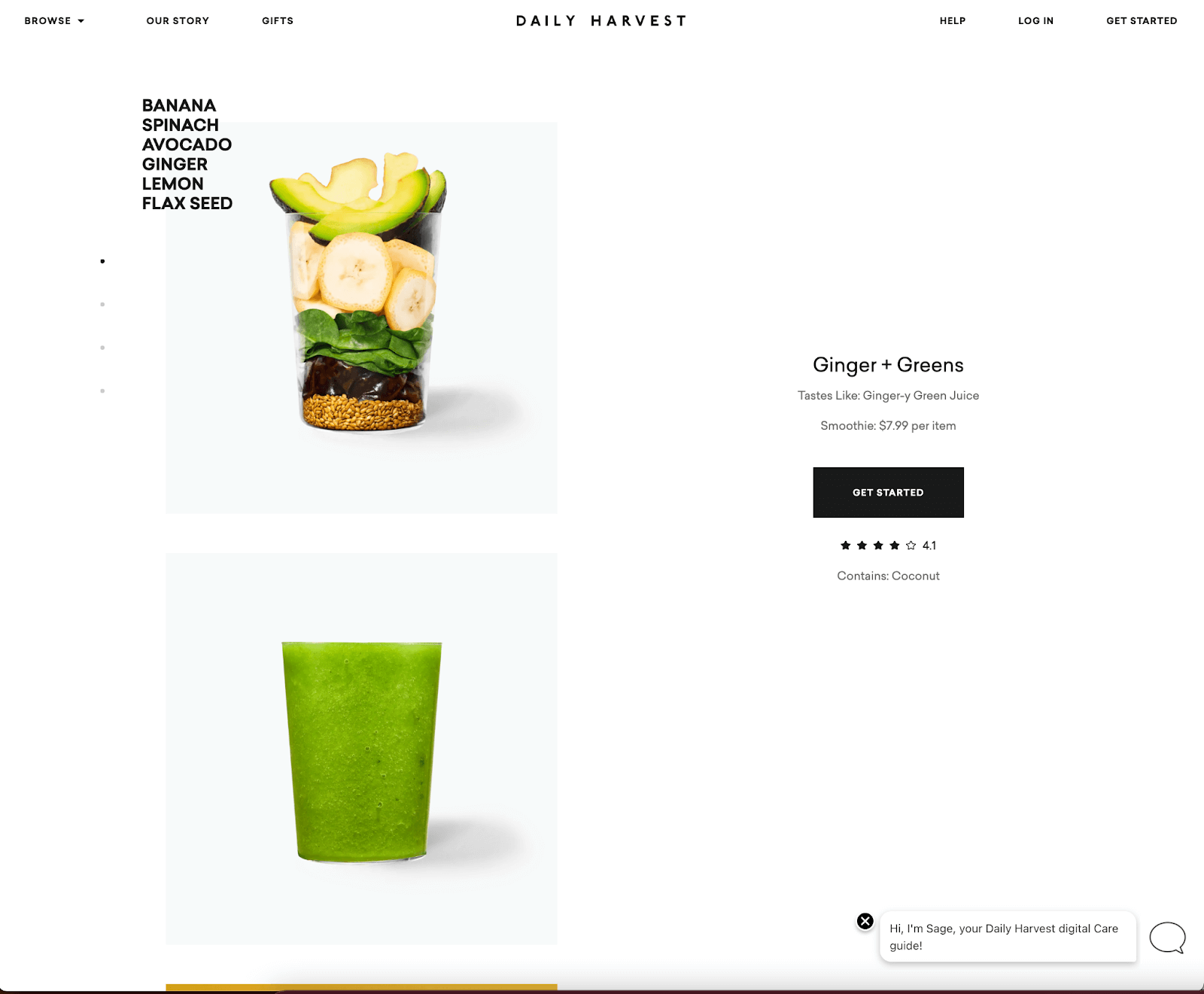 Daily Harvest keeps their product pages simple, yet their high quality photos, list of ingredients on the left side, and the "tastes like" description tell you exactly what you're getting when you order this smoothie. You'll also notice the large "get started" button, star rating, and customer service chat logo.
Shipping Information
Highlighting the requirements for free shipping allows customers to know this important information before they decide to add the item to their cart and adds an incentive to buy the product.
Links to Customer Service
When a customer or potential customer needs assistance, they should be able to quickly and easily communicate with someone who can help solve the problem. Making customer service easily accessible from your product pages.
Product Page Optimization
The content itself is just the beginning of creating appealing product pages. Here are some important steps you can take to further optimize your pages.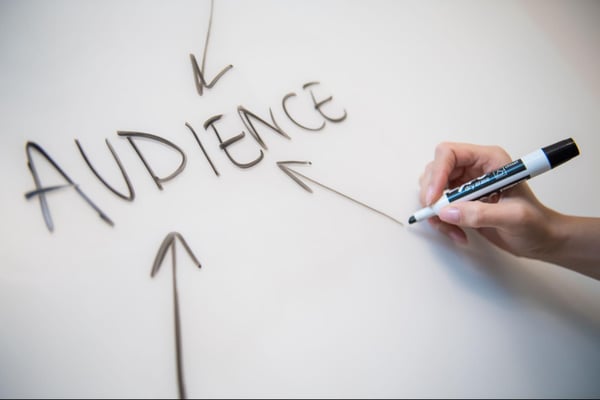 Stay On Top of Your SEO
Search engine optimization (SEO) allows your website to show up higher on Google searches results. This makes you discoverable for people who are looking for exactly what you offer. Using strategically placed keywords on your product pages and elsewhere on your website can go a long way towards moving you up the Search Engine Results Page (SERP) and getting fresh eyes on your wares. Here are some easy ways to make the most of our SEO tools:
Content Marketing

Blog Posts
Videos
Social Media Posts
Landing Pages
Infographics
Charts and graphs
White papers and ebooks
Case Studies
Webinars

Alt text on all Images
Metadata for all pages
Basic keyword research
Keep a Uniform Look
Your product pages should all look alike to give customers a uniform, predictable shopping experience. All features should be in the same spot on every page. Photos should be consistent in quality, background, and look.
Make It Mobile Friendly
If you're designing any part of your website without mobile users in mind, what are you even doing? Half of all global web traffic is from mobile devices. If your website isn't optimized to give those users a good experience, you're missing out on valuable traffic.
Fortunately for you, all of Sav's website templates are responsive. That means the site adjusts to the size of the screen to give mobile and desktop users alike an experience that's better for their screen. You can supplement this with other mobile-friendly design choices such as:
Running a Google Mobile Friendly Audit
Choosing simple designs
Using readable fonts
Avoiding large blocks of text
Optimizing image files
Prioritizing speed
Clearly displaying CTAs
Eliminating pop-ups
Conclusion
You can count on Sav's website builder to help your product pages sing and make every part of the website building process from purchasing a custom domain to publishing and promoting your beautiful website easy and straightforward.
Our ecommerce features give your online store the tools it needs to succeed online from selling on amazon and social media to abandoned cart recovery. Start selling today!